How Does Security Technology Make Our Schools Safer?
20 Aug 2019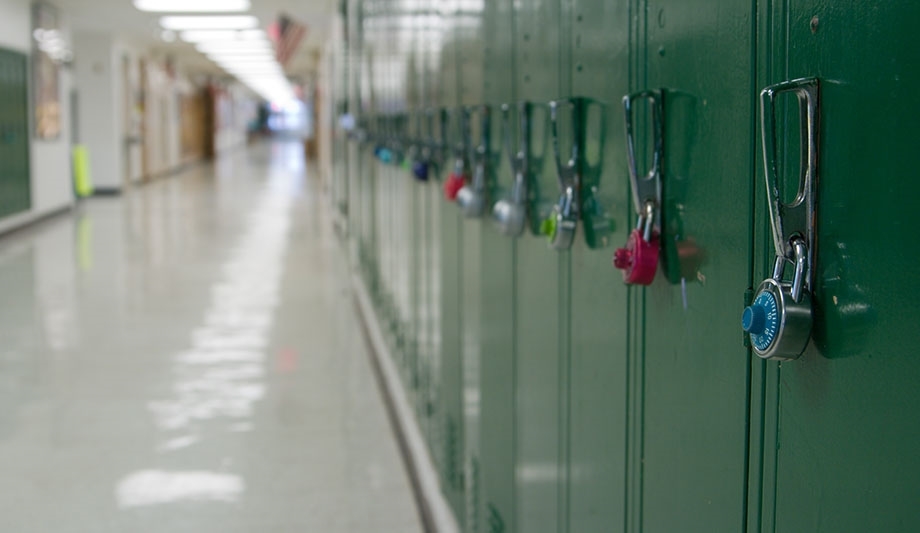 Editor Introduction
The new school year is a good time to reflect on the role of security in protecting our schools. From video to access control to some newer technologies, our Expert Panel Roundtable found plenty to talk about when we asked this week's question: How does security technology make our schools safer?
---
IP-based physical security solutions can help deliver safer environments so that students, staff, and faculty can focus on learning. Video surveillance provides a live and recorded visual representation of what's happening across a school and can readily be called upon to access important information during an investigation. Electronic access control on doors and barriers not only regulates who goes where, but also provides protection for property and assets. The ability to immediately lockdown an entire campus and send a mass notification alert to everyone when a situation arises is also a necessity.
Automatic license plate recognition (ALPR) can help manage the flow of traffic around facilities and notify security of an unwanted vehicle. These components – when combined with analytics, communications, and alarms, using a single interface – can give school security professionals information they need to better respond to emergencies and provide schools with the most secure learning environment available.
When people think of school security, they typically think of the video side exclusively. However, there are a variety of ways the market is contributing to keeping schools safer, such as metal detectors increasingly being used at entrances to scan for potential weapons. Facial recognition and biometrics are also being adopted. Here is an example: If an individual is a known security threat, or unknown persons try to gain access, the moment they approach a school building, school officials will be alerted to take action.
In some cases, schools have opted to include surveillance cameras in classrooms to alleviate false accusations, which can include audio if required. While this may seem intrusive to some, with assaults as well as false accusations on the rise, this is an effective deterrent. The same technology can also be used as part of assessing and managing lesson quality.
The security threats to schools have evolved significantly over the last few years. Threats from armed intruders have become a very real and concerning issue and having a lockdown procedure is now considered vital in schools. Integrated and automated access control systems are perfect for lockdown, enabling the school to seal entrances and rapidly isolate/protect and evacuate students and staff to safety. This is also perfect for other emergencies such as a fire or adverse weather issues.
Integrated access control also ensures school visitors have restricted access and can be monitored through security surveillance. Equally, these systems can monitor the movement and whereabouts of students, informing parents/guardians via email/SMS when they have arrived/left and automatically alerting of any potential issues.
Security technology makes our schools safer in many ways. It can provide stricter access control to make sure only authorized individuals are on premises. While schools are usually locked during the day, it can be easy for unwanted visitors to enter the building during busy times, such as at the beginning of the day, if an access control system is not in place. You can also deploy a video surveillance, with or without analytics, to keep an eye on a variety of things, such as when an area is supposed to be empty vs. populated, to check for deviating behavior, etc.
Protecting our schools is incredibly complex and tragically imperfect. As school leaders look to enhance access control, it is important they understand the primary purposes of a secured main entrance – prevention and mitigation. A multi-phased approach to Safe School Entranceways includes:
1) Perimeter protection to identify and alert security before access is granted, including motion-activated cameras, license plate readers and facial recognition software.
2) Entrance protection such as inexpensive shatterproof window film.
3) Visual verification with video intercoms.
4) Visual weapons detection technology that is safe for everyone and does not require student or staff pat-downs.
5) Visitor management systems to track who is on campus, confirm they are not on block lists, and assign areas they are authorized to visit.
6) A HALO Smart Sensor, an IOT device that monitors the environment and provides real time event-driven alerts such as vaping, chemical, smoke and sound level abnormalities such as glass breaking, yelling or gun shots.
This is a hot topic since many students are going back to school and administrators are looking at ways to keep students, teachers and staff safe from emerging threats. What we deem as "basic" security technology, such as video surveillance cameras and access control, arguably does make schools safer - but only if the video feeds and incoming alerts are constantly monitored. So often, school districts lack the resources to keep tabs on these various data points.
One consideration is to establish a staffed, district-wide command center that brings together a single operator (or multiple operators) to oversee the security of all the schools from a central location. These centers often are equipped with video display walls that show various camera feeds, as well as incoming alarms that can be investigated at a moment's notice and information can be streamed out to local staff and first responders.
In times of emergency, it's common to panic and lose sight of safety protocols. It's in these moments that we should turn to our security technology for proactivity and reliability. Security technology has the unique ability to intelligently monitor campuses, connect staff to first responders, manage visitor flow, and alert administrators to danger. Taking it a step further, interconnected automated solutions that perform multiple functions can create real opportunities for administrators looking to take proactive steps towards securing their campus.
By integrating video surveillance, visitor management, and emergency communications into a single automated device, these systems not only monitor but recognize and analyze issues in real-time. These solutions are designed to work the same way in all circumstances, meaning their actions are always predictable. This creates an interconnected and agile system that monitors risks, recognizes threats, and creates alerts without the need for intervention.
As the world's educational facilities unfortunately continue to remain targets for a number of threats, it's critical for school safety personnel to leverage the benefits of security technology to ensure the safety of students, staff and visitors. This process should start with video at the center, as panoramic surveillance cameras can allow educational institutions to monitor activity in real time and therefore proactively identify any vulnerabilities or potential incidents. This technology makes schools safer by providing an ideal solution to combat the challenge of securing an expansive campus environment.
180- and 360-degree cameras can deliver a complete view of hallways, classrooms, green spaces, parking lots, etc. with no blind spots, ensuring that every corner is watched at all times. And when integrated with additional technology such as video management systems and access control, security systems can help schools maintain a safe, secure and reliable learning environment.
Campus security needs are continually evolving, but school administrators are taking a proactive approach by enlisting the help of new technologies to protect students and staff. Access control is a crucial part of school safety and, thanks to technology, one area that has seen significant improvement is the campus lockdown.
While many outdated procedures require staff members to manually lock doors, there are security management systems on the market today that now allow K-12 schools and universities to remotely monitor and lock down a room, a building or an entire campus locally or regionally with the touch of a button. This is critical in the event of an emergency, giving school personnel the ability to expedite response times and safer, more secure campuses. Coupled with access control, video surveillance is also a valuable tool for investigations to help prevent theft, vandalism and even bullying.
For school leaders, providing a safe learning environment goes hand-in-hand with offering an exceptional learning experience. Security technologies, such as access control and video surveillance, have been used in K-12 and higher education for years. However, as the threat landscape evolves, so must security technologies. Evaluating existing infrastructure and identifying where systems integration can help increase safety on campus can prove to be extremely valuable for schools in the future.
For example, access control can be connected with video surveillance to enable video analytics in order to gain data-enabled insights into occupant behavior on campus and help prevent unauthorized visitors from entering. The systems can be programmed to alert school authorities and trigger an alarm if a threat is identified, allowing for faster, more accurate emergency response times. Ultimately, the integration of security technologies can help schools become more secure and efficient, allowing students and faculty to concentrate on learning.
It has become clear that recent events have validated the need for schools to implement security solutions that prevent and mitigate incidents, and therefore, we're seeing increased interest from school administrators looking to best protect their students and staff. Video surveillance solutions are a sought-after resource for campuses because of the ability to monitor daily activity, record incidents, and act as a general deterrent for suspicious behavior.
Many schools are opting to build the foundation for their safe campus through the use of intelligent hyper-converged infrastructure. This technology enables support of multiple security applications such as video surveillance and analytics on a common platform, which is a tremendous resource for school administrators as it increases operational efficiency and lowers overall IT spending. By using a foundation of intelligent infrastructure, schools can enhance overall safety, reduce risks and liabilities, and improve incident response times, creating safer, smarter campus environments.
Video surveillance can provide the education sector with valuable tools to create a safe and secure learning environment for their staff and students, as well as protect their valuable assets. High-definition cameras with adjustable fields of view can cover wide areas with fewer cameras such as playgrounds, parking lots and sports fields, and specialized areas such as long hallways.
Intelligent video analytics on the edge — such as appear, disappear, loitering, sound classification (explosion, glass breakage, gun shot and scream detection) as well as shock detection, and privacy masking in dorms and other living spaces — can help remove the burden from security personnel, respect privacy and mitigate human errors. Analytics can trigger alerts so that security and administrative staff and emergency responders can receive real-time notifications when an incident happens without having to physically monitor the system 24/7.
By using security technologies like video surveillance and audio monitoring, schools enhance their situational awareness, evidence collection, verification and accountability. A surveillance system with both video and audio capture shows where a suspect fled to and captures names or directives that were spoken– all important information for police tracking a suspect in real time.
A complete monitoring solution allows a remote operator to both see when an unauthorized individual walks on campus and issue a verbal warning to that individual before the person vandalizes the property. For key interaction points on campus, an aggression detector can notify security personnel when a parent or student becomes verbally hostile so that additional staff can be dispatched to the area to deescalate the situation. A gunshot detector may not be able to prevent a shooter from acting out, but it can shorten response time for police officers to arrive to the scene.
Schools using security video data to amplify crime detection and deterrence efforts has become the norm. Thanks to new HD and 4K resolutions, surveillance cameras are providing clear, detailed evidentiary-class video ideal for investigations. Video cameras with artificial intelligence are delivering key data insights to school staff to improve safety initiatives as well as student engagement. Security officers are using facial recognition to authenticate a visitor's identity to ensure no wanted person or sex offender walks on campus.
School resource officers are analyzing data from heat mapping, identifying the most crowded areas on campus and using this information to develop more efficient exit routes for disaster planning. Facility directors are leveraging people counting analytics to identify foot traffic at college football games, sharing this data with security guard companies so they can adjust their staff levels accordingly. These are some examples of the benefits security technologies offer to schools.
---
Editor Summary
The security market has much to contribute to making our schools safer. As our Expert Panel Roundtable point out, students and teachers have enough to think about during the school day without having to worry about security and safety. Fortunately, school administrators have plenty of choices when it comes to ensuring security and safety. Unfortunately, high-profile incidents in the news can remind us that there is always more to do.
Featured white papers
Physical Security Supports A Future-Proof Cyber Security Strategy
Download
Combining Systems Intelligence And Human Insight For Superior Security
Download
3 Ways To Increase Workplace Safety And Resource Efficiency
Download