How Are Smart Home Systems Impacting Security?
13 Aug 2019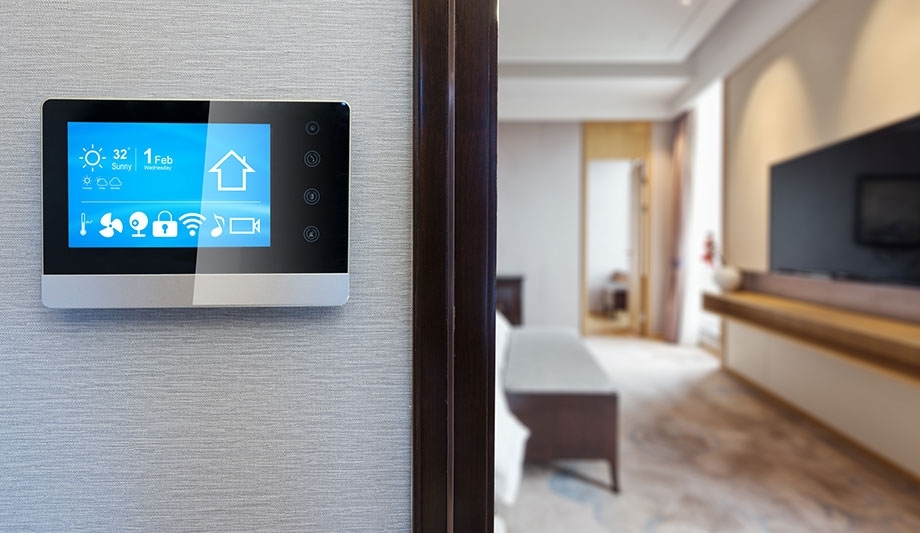 Editor Introduction
Driven by technology developments such as voice recognition, smart devices and the Internet of Things, our homes are getting "smarter" all the time. Increasingly, we expect our residential environments to be responsive to our voice commands, whether we are adjusting a thermostat, turning on a light, or lowering the window shade. Smarter home integration yields new opportunities and challenges for home security, too, which contributes an element of safety and protection to the convenience aspects of smart homes. We asked this week's Expert Panel Roundtable: How are new smart home systems impacting security?
---
Smart home systems blur the lines between us and the spaces we live in, to the point that they become our personal augmented realities. Think about it, somewhat 15 years ago, your home and your security system were two separate things. Today there is an app for everything, and you can control all of the home appliances with a smartphone tap, including security. The expectations of the end-users grow. The market demands simpler, intuitive products and experiences. And so the security companies and equipment manufacturers have to adapt. Once you have a taste of controlling your house with voice commands, you no longer want to install a cumbersome control panel with rubber buttons. Instead, you want a smart gadget that you can manage from a smartphone just like the lights, speakers, dishwashers, fridges, and other IoT devices.
The residential security industry is experiencing growth beyond traditional services and channels. DIY security and smart home products have advantages with lower-cost, contract-free monitoring options that will attract new consumers. Continuing progress by the industry in integration capabilities across smart home devices and security systems creates an opportunity for security dealers willing to expand beyond established channels. Now that security system owners understand and want basic interactivity, the door is open to having that same experience for other devices such as locks and even thermostats. Attaching that interactivity to monitoring that has value—alerts, money savings, and home activity—is the next frontier. Parks Associates estimates conservatively that DIY security systems will expand professional monitoring services to additional 3% of US households and no-contract, hybrid monitoring solutions, enabled by DIY security, will expand the market by an additional 2%, for a total of 5%. Longer term, the self-monitoring of smart products may cause 25% of security subscribers, conservatively, or 8% of households, to cancel their service.
There is an obvious risk that smart home systems are compromising security. For example, it is relatively easy to find out that no lights are on in a house, indicating that no one is home. Sometimes it is good to accidentally leave a light on for security purposes, rather than rely on home automation to turn them off and let potential burglars know the house is empty. Additionally, many of the smart home system designers might not have a background in security, which also could compromise the level of security you want to have in your house. It is important to choose a home automation solution based on both the security level and functionality.
Over the last couple of years more and more security system components have included interfaces to smart home systems. This is enabling Smart Home suppliers to augment their offering rather than trying to "reinvent to wheel." Equally, the likes of Texecom are adding Smart Home capability to their own product offering to deliver security and peace of mind to homeowners. The Smart Home market is also driving innovation in the form of Bluetooth low energy (BLE)-enabled locks for external doors on homes and adding mobile credential use to their offering. This in turn is driving volume in the wireless lock sector and having a positive impact on volumes and pricing in the commercial locking market. TDSi started integrating with home automation systems about five years ago on projects in the Middle East. Developers wanted to deliver experience marketing to condominium developments by loading favorite playlists and TV channels to apartments when owners present their access credentials at the complex gate barriers.
---
Editor Summary
The futuristic aspects of emerging smart home technologies can boggle the mind. Security is an important element of smart homes – supplying additional safety with more convenience – and can also be a cause for concern. Does added convenience come at a cost to security, and how can we as an industry ensure that the two key elements are more compatible? Plenty to consider as the wave of new smart home technologies is poised to engulf us all!