Richard Brent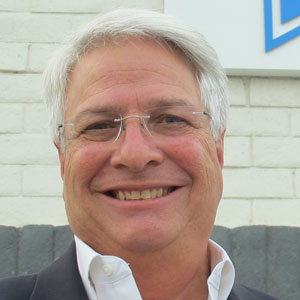 Richard Brent
CEO,
Louroe Electronics
Richard Brent is the CEO of Louroe Electronics, a global manufacturer of advanced audio monitoring technology for security solutions based in Van Nuys, California. He was brought on as CEO in 2009, bringing over 30 years of leadership and management experience in the technology sector and over 15 years of domestic and international government relations. Under Brent's guidance, Louroe has become the industry leader in audio security, with over 800,000 Verifact® microphones in use in over 58 countries.
Round table contributions
Articles by Richard Brent
Across the country, law enforcement officers are finding it increasingly difficult to respond to the near overwhelming number of calls coming from security alarms. Police departments commonly define a false alarm as a call, which upon investigation, shows no evidence of criminal activity, such as broken windows, forced doors, items missing, or people injured. While false alarms bog down police, they can also negatively impact customers and integrators. End users can expect hefty fines for false alarm responses, and when these customers receive large bills from the city, many turn to installers, dealers, and even manufacturers expecting them to accept the responsibility and pay the check. What First Brought The Issue Of Alarm Verification To Your Attention? It is crucial to both see a situation and concurrently listen to any corresponding sounds to gain full insight I've been aware of the problem of false alarms for about 5 years. I believed audio capture, through microphone deployment, could be an active part of the solution when used as a second source for indicating 'out of the norm' activity and as an equal component with the video surveillance technology. In 2015, I found similarly minded security professionals when introduced to the Partnership for Priority Verified Alarm Response. After reading PPVAR's paper on 'Audio Verified Alarms Best Practices; [April 2015],' I knew that the Partnership was on to something important. In our lives, two of the five senses we count on day-in and day-out are sight and sound. It is crucial to both see a situation and concurrently listen to any corresponding sounds to gain full insight. What Is The False Alarm Rate? In 2016, the International Association of Chiefs of Police reported that over 98 percent of all alarm calls in the United States were false. This number is obviously staggering, and something we need to work towards correcting. Why Did This Issue Resonate So Strongly With You? When I first investigated this issue, I was sure that the security industry would have already recognized this and was acting to ensure improved alarm verification, preferably through a combination of audio and video technologies. However, I quickly saw that this was not the case, or even close to the norm. I have questioned the rationale behind the lack of adoption and found the deployment of audio is often hindered by the concern of privacy. I've spearheaded many initiatives to explain the monitoring policies surrounding audio As CEO of Louroe Electronics, I've spearheaded many initiatives to explain the monitoring policies surrounding audio. I've had to reassure many security personnel and customers how the law supports the use of audio in public places as long as there is no expectation of privacy. By dispelling fears with facts around deploying and implementing audio sensors, customers can confidently include audio in their surveillance systems and gain a more effective security solution. Who Is Affected By This? Truth be told, everyone from the end user to the manufacturer is affected by this issue. Not to mention the strain this puts on law enforcement who are tired of 'wasting time' and effort out in the field on these nuisance alerts. When an end user receives a check for their false alarm, many of them will immediately blame the integrator and or the monitoring center for a faulty set up and management and expect the integrator to remedy the situation, including carry the burden of paying the fines. The integrator, on the other hand, will turn to the manufacturer, assuming faulty equipment and installation instructions; therefore, looking for reimbursement for the cost. What Is The Average False Alarm Fee? It depends on many factors, and especially your first responder assigned location for responseIt depends on many factors, and especially your first responder assigned location for response. According to the Urban Institute, fees generally range from $25-$100 for the first offense, rising as high as a few thousand dollars per false alarm if a location has a large number in a single year. What's worse, in extreme cases, alarm systems may even be blacklisted by the police dispatch center if they have raised too many false alarms in the past. Why Do You Believe Audio Is The Ideal Technology For Secondary Source Verification? Video surveillance has been the main option for security monitoring and alarm validation for decades, however industry professionals are realising that video alone is not enough. Video only tells half of the story, by adding audio capture, the responsible party gains a turnkey solution with the ability to gather additional evidence to verify alerts and expand overall awareness. In reality, audio's range is greater than the field of view for a camera. Sound pickup is 360 degrees, capturing voices, gunshots, breaking glass, sirens, or other important details that a fixed camera many not see. How Would A Secondary Source Verification System Work With Audio? Using a video monitoring solution equipped with audio, the microphone will pick up the sounds at the time a visual alert or alarm is triggered. If embedded with classification analytics, the microphone will send alerts for specific detected sounds. The captured audio, and any notifications are immediately sent to the monitoring station, where trained personnel can listen to the sound clip, along with live audio and video from their station. When law enforcement receives a validated alarm, they can better prioritise the response From here, an informed decision can then be made about the validity of the alarm, along with what the current threat is at the location. If the alarm is in fact valid, the information is then passed along to the law enforcement within minutes. When law enforcement receives a validated alarm, they can better prioritise the response. It also provides more information in a forensic evaluation. Are There Any Additional Resources You Would Suggest Looking Into? Yes, we would suggest looking into the following to see a few different perspectives on the matter: NSA Support For 2018 Model Ordinance For Alarm Management and False Alarm Reduction Partnership for Priority Verified Alarm Response Support for the Term "Verified Alarm" and Prioritising Verified Alarm Responses Urban Institute Opportunities for Police Cost Savings without Sacrificing Service Quality: Reducing False Alarms
For the security industry, 2017 was a good year, but not a great year. With political changes coming and greater interest in border control, perimeter security and analytic technologies, we have seen an increase in enquiries from both federal, and state law enforcement agencies and municipalities. The Political Security Landscape The series of unexpected, natural and self-inflicted disasters that swept across the United States over the last few months have also created a greater interest in security and life safety. As a result, we have seen more security projects developing in cities and institutions such as education in the U.S. Another impact on our global business is the fluctuation of currency due to economic uncertainties.There is a high demand for security technologies that interoperate with other systems, to form integrated solutions Some countries have benefitted; however, most have the burden of reduced purchase power. Consequently, integrators have had to work harder to ensure projects abroad are fulfilled and completed with great sensitivity to any shifting economics of the security solutions. Interoperability Of Systems In 2018, we continue to see a high demand for security technologies that interoperate with other systems, to form one integrated solution. More federal funding will be allocated for domestic security projects, particularly for cities and critical infrastructure. Commercial and government applications will continue to seek proactive monitoring technologies embedded with artificial intelligence capabilities, and the companies that can provide these analytic technologies will be rewarded. Threat detection analytics, such as aggression detection and facial recognition, will see greater deployment across all verticals. Manufacturers will have to keep investing in their R&D to keep up with the greater demand for state-of-the-art – yet reliable – applied technology. In 2017, we responded to strong interest in audio-monitoring. More industry leaders spoke about the importance of audio in the overall security solution at seminars and conferences. Customers who haven't thought of audio in the past are now seeking audio solutions for both traditional and non-traditional applications.
Deploying audio solutions would flag incidents not caught on camera With the increasing number of campus shootings and lockdowns, security is a top priority for schools. Decision-makers are looking to repair the inefficient security measures on campuses by either upgrading their current systems or installing state-of-the-art technologies to enhance situational awareness. Traditionally, security personnel have relied on video as the primary method of monitoring. However, this strategy is outdated, similar to how watching silent movies is now obsolete. A security team who solely uses video to evaluate a situation is left with data that is limited and many times inconclusive. Only with the integration of audio into existing security systems is a security officer able to fully understand the gravity of a situation and be better equipped to respond to the danger. Many leaders in the education sector have begun to emphasize the importance of adopting audio in monitoring programs and security protocols including Guy Grace. Grace is an industry veteran with over 31 years of security experience. He is a Steering Committee Director for PASS, the Partner Alliance for Safer Schools, as well as the Director of Security & Emergency Preparedness for Littleton Public Schools. "Sound and sight are the new dynamics in school surveillance so to say," Grace said. "I look at it as we need both." The security director also affirmed that audio monitoring, especially when conducted through two-way solutions, is a great tool to provide accountability. "All of your first customer service interaction between your office staff and your visitors starts there at that intercom. Sometimes in very rare situations, it can get volatile," Grace explained. "So it's good to have, for those types of situations, the ability to hear and record what's going on at your key customer service points." Benefits Of Audio On Campus When audio is paired with video, security needs are met and additional evidence is gained. Integrating microphones with cameras gives staff access to more details about a suspect or scene. Voices, names, languages spoken and directives are just a few examples of what information can be aggregated. This additional data is crucial for first responders as they assess the suspect's intentions and threat level. When audio is paired with video, security needs are met and additional evidence is gained Video cameras are effective surveillance tools, but they are not able to capture everything. A small school may only have a few cameras installed throughout their grounds, creating surveillance blind spots for select buildings or areas. Meanwhile, a large entity, such as the Los Angeles Unified School District, which has over 900 schools, has hundreds of cameras. These cameras cannot be monitored at all times. In both cases, deploying audio solutions would automatically flag incidents not caught on camera, as well as alert central station guards of what surveillance zones need to be closely monitored. Dissuading Young Offenders Beyond detection, audio monitoring creates opportunities for prevention. In a situation where a rowdy teen walks onto school property after hours, a two-way audio unit allows security to speak to an individual remotely in real-time. Having the ability to communicate in real-time can be a powerful warning that dissuades a trespasser from vandalising the property or committing other offences. Conflict Resolution Conflict resolution is another key benefit of audio monitoring. Bullying is one of the most prevalent issues concerning school communities today. According to the National Center for Education Statistics, about 22 percent of students ages 12-18 reported being bullied at school. Installing microphones at a school's key traffic or interaction points provides accountability by documenting what is said, which can then be used to resolve disputes or placate verbally hostile individuals. Audio Analytics For Aggression Detection In addition to audio monitoring equipment, school administrators should also consider deploying audio analytics solutions. Specifically, aggression and gunshot detection are some of the best security tools in the campus security market when it comes to detection, intervention and deterrence. They are the next generation of monitoring; equipping security teams with critical information and enhancing perimeter security. Aggression detectors are capable of accurately recognizing duress in a person's voice. The software automatically and objectively detects the presence of rising human aggression, anger or fear, and subsequently warns staff by a visual alert or alarm trigger. As a result, end users can identify high-risk situations in real-time and prevent acts of physical aggression before they happen. "Audio analytics solutions are the next generation of monitoring; equipping security teams with critical information and enhancing perimeter security" A gunshot detector recognises firearm discharge from various firearms in different settings. Within seconds of a gunshot, the software accurately classifies and triggers an immediate notification through a designated VMS. Security staff can then verify the alert, effectively reducing the reaction time of first responders. Audio Monitoring: Privacy Best Practices The benefits of integrating audio monitoring and sound detection into a school security solution are clear, but before any administration implements these systems, they need to understand the correlation between monitoring and privacy. The federal law indicates that when there is no expectation of privacy, such as in a public place, monitoring is supported. What school administrations need to focus on as they deploy surveillance solutions, is removing the expectation of privacy. Here are few best practices. Post clearly visible signage stating that audio and video surveillance are taking place on the premises. Typical places for mounting these signs can include school fences, main entrances and the main office. Notify students that the school is under surveillance by stating it in the student code of conduct. This increases awareness and reduces a school's liability should an individual claim he or she did not see a sign on campus. Remind school staff of the purpose of the monitoring equipment. Reiterate that security personnel will only use audio to investigate and resolve wrongdoings so as to enhance the safety of staff and students. Conclusion Audio monitoring is quickly gaining attention in the education sector. It is a technology that is a cost-effective add-on to an existing system, making it an affordable solution. Moreover, audio yields a high return on investment, and for that reason, we will likely see schools across the country continue to adopt it.
Experts sections