Intruder Alarms: Communicators & Communication Systems
(129)
Browse Intruder Alarms: Communicators & Communication Systems
Intruder alarm communicator products updated recently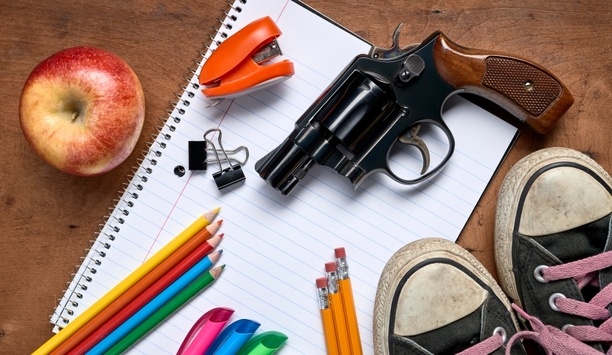 School Security Benefits From Advanced Communication Technology
With the recent tragic events in Florida, it's evident that schools require more tools to help ensure their students' safety. With that, school and municipal officials all over the country are looking for more advanced ways to combat gun violence. While there is no perfect solution for the myriad of threats and emergencies with which our schools are confronted, many have looked to technology to help improve communications before, during and after incidents. For schools across the state of Arkansas; Nassau County, New York; Snohomish County, Washington; New Castel County, Delaware; Limestone County, Alabama and scores of others, the answer was the implementation of technologies that connect school personnel directly with local police, fire and EMS, and designated individuals at the school. Communication tools have proven invaluable when a potential active shooter situation was being discussed on social media Key to these schools' choice in technology was the recognition that while the most traumatic of threats is the active assailant, any technology investment should be just as effective in handling the more frequent day-to-day incidents. Communication Technologies For Incident Management How have technologies such as mobile panic buttons and anonymous texting helped impact school safety? Here are a few examples: In Limestone County, Alabama, 9-1-1 Director Brandon Wallace led an effort to implement technology tools across the county to help prevent and more quickly notify personnel of possible emergency situations. Communication tools have proven invaluable especially when a potential active shooter situation was being discussed on social media. Advanced Technology Integration The technology not only connected directly to emergency personnel, but also ensured that school faculty were able to communicate with one another during a potential emergency and account for students. Following the tragic shooting in Newtown, Connecticut, the school superintendent Dr. Joseph V. Erardi, Jr. chose to make communication technology a part of their new safety plan. The integration of advanced technology has given staff and teachers a greater sense of safety with not only active shooter events but also events like medical emergencies that require fast action and a quick response from public safety officials. Trainings ensure that staff and students are prepared for any type of situation and be on the same page in an emergency situation Implementing Enhanced Safety Measures What are some lessons learned from these schools that can be applied to protect students in other areas? Here are some tips for implementing more safety measures into schools: Make sure your solution has a daily use. Unfortunately, many great technologies have sat unused when emergencies struck simply because those involved weren't familiar with them or were under extreme duress and forgot about them. Training is an obvious necessity, but finding solutions with daily use cases (such as value in medical emergencies) can have a huge impact not only on ROI but also during an incident. Evaluate past incidents. Response during past incidents can always help future plans. Whether incidents have been handled well or have room for improvement, it's important to continue to develop incident responses. For Limestone County, Alabama, the use of technology in their response plan was first tested during a medical emergency which helped to confirm the continued use within the school. Knowing the ease of use and responsiveness of emergency response tools, the county decided to build upon the technology already in place to help thwart future incidents. Train staff on the newest measures. Snohomish County, Washington holds trainings with teachers and staff, alongside local emergency personnel to prepare for active shooter incidents. Trainings ensure that staff and students can be prepared for any type of situation and be on the same page in the event of an emergency. Especially as new technology is introduced, integrating the tools with staff first will help ensure greater adoption throughout the process. Integrate practice drills. Fire drills are a common part of the school year; why not implement practicing other scenarios which may affect your school? Not only will this help with preparedness but will also highlight any measures that might need to be adjusted. New tools can then be tested to ensure that all staff and students are comfortable in the event they will need to utilize it in the future. Expand those involved in your drills to be those who will actually be involved in an incident. All too often, drills are siloed and don't include outside agencies. Re-Evaluating Safety Procedures Schools across the country can learn a lot from districts that have implemented and actually used new communications technologies addressing school safety, which are leading the way in how teachers and faculty are preparing to keep students safe. However, it will remain important to re-evaluate safety procedures and integrate technology to help ensure that these steps remain effective. As the tools continue to advance, the available safety measures will only continue to grow.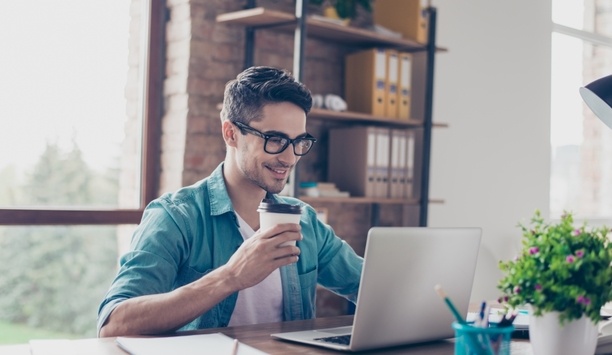 Small Business Owners Reduce Losses With Smart Video Surveillance
Small business owners work hard. They are often the first ones there in the morning and the last to leave at night. Even then, they likely bring their work home with them. During that time, everything they do is aimed at making their business as successful as possible. Because of this, many business owners don't take vacations, and if they do, they spend a lot of time worrying about their business while they're away. In both cases, the potential for burnout is tremendously high. The primary concern for these individuals is loss, whether from theft, waste, vandalism or other causes. Depending on the degree of the loss, it can have a devastating effect on small business. Therefore, professional security solutions must be top of mind for these businesses. Small business owners can take advantage of advanced technology that can help them work smarter, not harder Video Surveillance For Small Businesses One technology that can address loss, the feeling of helplessness that comes from not being on site and more is video surveillance. Sadly, it's not always on the radar for small business owners, many of whom think video surveillance is very expensive and out of reach. But that couldn't be farther from the truth. There are high-quality, relatively inexpensive solutions that don't require much, if any, configuration, allowing an installer to place cameras, run cable, plug cameras into the recorder and use software to get end users up to speed on remote access. Best of all, almost all of these solutions come with a mobile app or other means of accessing video—both live and recorded—remotely from a smartphone or tablet. In a world where our phones have become our lifeline to a lot of information, including email, banking, inventory management and more, a security system simply has to provide this type of access. Given the availability of cost-effective video surveillance solutions and their ease of use, small business owners can take advantage of advanced technology that can help them work smarter, not harder in a few key areas. Video surveillance solutions come with a mobile app for accessing video remotely from a smartphone or tablet Efficient Incident Monitoring Having a high-quality video surveillance system with proper coverage means that any time an incident or loss occurs, a small business owner can go back and find it on the video and identify exactly what happened. For example, if something goes missing from a retail store, reviewing the video will reveal exactly what happened, when it happened, how it happened and—depending on lighting, camera resolution and field of view—possibly who took it. Video systems can also be valuable from a liability perspective. Slip-and-fall claims are not uncommon, but in many cases they turn out to be false. Thankfully, cameras can provide video that will support or refute a claim. Without video, such incidents could be costly for small businesses. A simple review of recorded videos will solve any mystery and eliminate the potential for a long argument with no evidence Video Recording For Incident Verification Another example would be a customer who claims they were shorted on the change they received from a cashier. Rather than taking the time to count the money in the drawer and reconcile that with receipts, a small business owner could simply review video from a camera placed above the point of sale to determine if the customer's claim is correct or if they may have been mistaken. This feature can also help alleviate or avoid a potentially awkward or difficult situation when there's a difference of opinion with a supplier. Say for instance a delivery driver claims he or she brought three cases of product to the back door, but there are only two cases in the stockroom. A simple review of the video that's been recorded will solve the mystery once and for all and eliminate the potential for a long, drawn-out argument with no evidence one way or the other. Smartphones For Remote Monitoring It's natural for small business owners to feel stressed when they're not at their physical location. After all, they're the ones who have invested in the business and are responsible for making sure it runs smoothly and profitably from day to day. For small business owners with surveillance systems, vacations can become not only a reality but also the relaxing time they are supposed to be. For small business owners with surveillance systems, vacations can become not only a reality but also the relaxing time Rather than sitting on a beach and worrying about whether the store opened on time or if employees are doing what they're supposed to be doing, an owner can pull out his or her smartphone, log in to remotely to the video system and know for sure. That peace of mind is invaluable for small business owners. This is also helpful for business owners with multiple locations. Because no one can be in two—or more—places at once, a video surveillance system can provide eyes and in some cases ears at a location, which can be accessed at the click of a button. Video Surveillance For Training For a small business, it's imperative that employees follow established policies and that staffing levels are maintained at the most efficient level possible. These are two other areas where video surveillance can help. If a small business owner sees that something isn't being done properly, whether by a single employee or if the problem is more widespread, he or she can use video for training purposes. They can sit down with the employee or employees to review the video and explain the proper policies and procedures. Conversely, video can be used to demonstrate proper techniques or even to recognize employees for a job well done. From a staffing standpoint, reviewing video could reveal unexpectedly busy or down times Maintaining Staffing Levels From a staffing standpoint, reviewing video could reveal unexpectedly busy or down times. A business owner can review video from 3 p.m. on a Saturday to see how many customers are in a location and determine the ratio of employees to customers. Looking at a variety of times over a period of weeks or months could help determine optimal staffing levels, which may lead to the decision to increase staffing on Saturday afternoons when a store is busy. This will help improve customer experience and potentially increase sales. Motion Detection For Accurate Access Control Cameras can be deployed with motion-detection sensors to alert business owners when someone enters a certain area, whether during or after business hours. In many cases, detected motion can trigger an alert and/or a video clip to be sent to the business owner's smartphone so they can review and verify whether something is out of the ordinary. These deployments could be set up to monitor a variety of locations, such as an office, safe, doors and other sensitive areas at all times or just during specific hours. If motion is detected during off hours, the business owner can view video and alert police that an unauthorized individual is at their business. Surveillance videos can be used to demonstrate proper techniques or even to recognise employees for a job well done Cybersecure Video Surveillance Systems From a cybersecurity perspective, manufacturers are constantly releasing firmware updates to protect cameras from malware and/or unauthorized intrusion. Once someone has accessed any device, all systems and devices connected to the same network become vulnerable. Updating these devices tends to be an afterthought for small business owners, who may either forget or simply not have the time to do it. So it should come as no surprise that these important updates often go uninstalled. Today's advanced video systems overcome this obstacle with easy updating, which can be performed by small business owners or installers to ensure constant protection. Other systems are available with auto-updating capabilities, which remove the onus from small business owners completely. Today's advanced video systems overcome cyberthreats with easy updating Cost-Effective Surveillance Solutions These are just a few of the many benefits video surveillance systems offer small business owners. What's important to note is that for each to be successful requires having to have the right camera for the right environment. For instance, a camera positioned at the back door of a business has to have wide dynamic range to deal with changing light levels throughout the day. A camera used to monitor transactions must offer high enough resolution to identify bill denominations. Today's solutions are cost-effective, easy to use and offer the flexibility to monitor operations from anywhere at any time – giving small business owners the power to work smarter, not harder to grow their bottom line.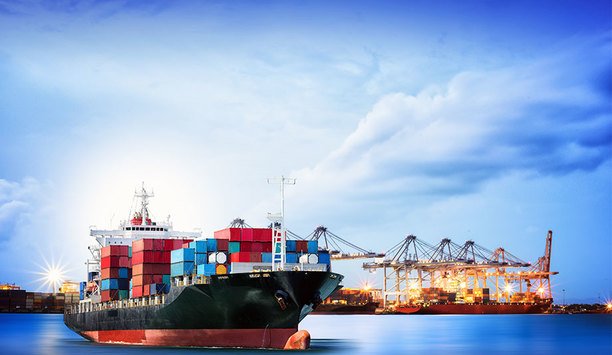 Security At Sea: Where Technology Benefits Marine Environments
The term 'marine' comes from the Latin mare, meaning sea or ocean, and marine habitats can be divided into two categories: coastal and open ocean. Video surveillance (VS) applications can cover both types of marine environment with system for ships, maritime ports, onshore and offshore installations, etc. We should want to further analyze VS for ships and try to explain the types of ships on which it can be used, the ways in which VS can be used on ships, the typical certifications in use and what features a camera station must have to be installed on a ship. Starting with ships that have a minimum tonnage, around the world we have: liquefied natural gas (LNG) tankers, passengers ships, chemical tankers, crude oil tankers, container ships, general cargo ships and bulk carriers.As the LNG market grows rapidly, the fleet of LNG carriers continues to experience tremendous growth, offering more opportunities for VS Video surveillance for all marine vessels An LNG carrier is a tank ship designed for transporting liquefied natural gas. As the LNG market grows rapidly, the fleet of LNG carriers continues to experience tremendous growth. A passenger ship is a merchant ship whose primary function is to carry passengers by sea. This category does not include cargo vessels which have accommodation for a limited number of passengers, but rather includes the likes of ferries, yachts, ocean liners and cruise ships. A chemical tanker is a type of tank ship designed to transport chemicals in bulk. These ships can also carry other types of sensitive cargo which require a high standard of tank cleaning, such as palm oil, vegetable oils, tallow, caustic soda and methanol. An oil tanker, also known as a petroleum tanker, is a merchant ship designed for the bulk transport of oil. There are two basic types of oil tankers: crude tankers and product tankers. Crude tankers move large quantities of unrefined crude oil from its point of extraction to refineries. Product tankers, generally much smaller, are designed to move refined products from refineries to points near consuming markets. Container ships are cargo ships that carry their entire load in truck-size intermodal containers: a technique called containerization. They are a common means of commercial intermodal freight transport and now carry most seagoing non-bulk cargo. Today, about 90% of non-bulk cargo worldwide is transported by container. A cargo ship or freighter ship is any sort of ship or vessel that carries cargo, goods and materials from one port to another. Cargo ships are specially designed for the task, often being equipped with cranes and other mechanisms to load and unload, and come in all sizes. Bulk carriers make up 15%–17% of the world's merchant ships and they are specially designed to transport unpackaged bulk cargo such as grains, coal, ore and cement in its cargo holds. For all these ships the protection of vessels, cargo and crew is a priority, that's why the adoption of VS technology plays a key part in terms of security and safety. Human error is regularly named as a major factor in ship accidents, and one way to avoid it is to aid seafarers by providing them with technology and equipment that is reliable and easy to use in all weather and sea conditions. Marine VS encompasses liquefied natural gas (LNG) tankers, passengers ships, chemical tankers, crude oil tankers, container ships, general cargo ships and bulk carriers Emergency security solutions on ship One of the most important applications for camera stations is during "docking". Mooring is the securing or confining of a vessel in a particular location with a fixed or a floating object (jetty, pier, ship, barge, buoy, etc.) as various cargo operations are carried out. Docking is the final stage of mooring operations when the ship docks to the jetty. This is a very delicate operation and cameras are very helpful in making sure docking is done without accidents.'Man overboard' is an emergency in which a person has fallen off a boat or ship into the water, and can happen at any time during the day or night Another important application for camera stations is the Man Overboard detection system (MOB). 'Man overboard' is an emergency in which a person has fallen off a boat or ship into the water. Man overboard events can happen at any time during the day or night, in all types of weather and sea conditions, and from almost any location on the ship, ranging from a few tens of feet above the water, to over 180 feet. When these events occur, the immediate availability of important data is crucial. Accurate confirmation of the event including time of occurrence, location on the ship and location in the sea is critical. A proactive detection system must immediately and accurately detect man overboard events and provide prompt, actionable data to response personnel. A typical man overboard detection system can report a MOB event in under 1 second. VS on a vessel can also monitor the engine room at all times and provide a good view of people working on dock, machinery and stowed equipment. But what are the most important features that a camera station must have to work in one of the most aggressive environments in nature? Ruggedized reliability in surveillance First of all, and perhaps it's obvious, but it's extremely important to have camera stations with amazing reliability. Housing units manufactured from AISI 316L stainless steel, passivated and electropolished, makes the cameras completely impervious to air, water, rusting and corrosion, therefore offering excellent weather protection and increased reliability.Housing units manufactured from AISI 316L stainless steel, passivated and electropolished, makes the cameras completely impervious to air, water, rusting and corrosion Sometimes ships also use cameras constructed entirely from technopolymer, which guarantees high impact resistance and superior protection from external weather agents. Keeping the camera glass clean at all times is another essential feature, and it can be done via a wiper/wash system that greatly reduces the need for maintenance. In the case of PTZ cameras, the best option would be a great pan and tilt speed (up to 100°/s). What is the operative temperature range for the cameras? Sea is everywhere and therefore ships go everywhere, from the Arctic Ocean to the Mediterranean, so we need cameras that have to be fully operational across a wide temperature range. -40°C to +65°C covers almost all areas. Analog or IP Cameras? Actually, both options can be used, especially for applications like docking where it's important to avoid image delay (as can happen with IP cameras due to the natural latency of data communication over a network). Marine certifications Last but not least, the certifications: Certifications guarantee the quality and reliability of camera stations. There is no compromise! One important certification is the Lloyd's Register Type Approval which subjects cameras to rigorous testing for performance, vibration (critical on ships), humidity, etc. The application field of the LR Type Approval is VS in public places (e.g. passenger ships), open decks, enclosed spaces that are subjected to heat generated from other equipment, and technical premises. Often, VS cameras used in specific areas of ships, such as hazardous areas, are required to have ATEX and IECEX certifications.