What Technology Will Have The Greatest Impact In The Second Half Of 2017?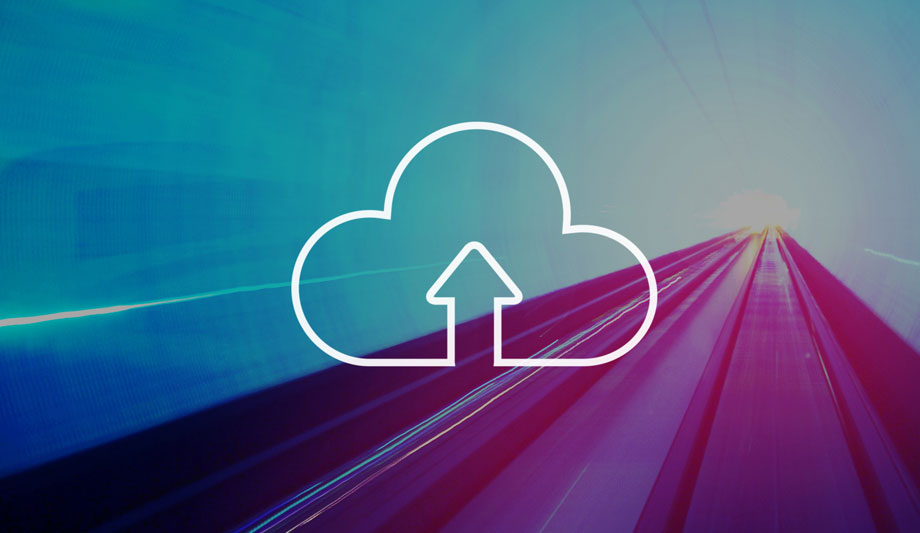 Editor Introduction
Technology is changing at a break-neck pace, and the security marketplace is currently being bombarded by a wealth of new capabilities and innovations. But what will be the impact? Which of the currently-hyped new innovations will have a major impact, and which will fade over time? And even acknowledging the long-term significance of various technologies, what can we expect to be the more immediate effect? We asked this week's Expert Panel Roundtable: What new security technology is poised to have the greatest impact in the second half of 2017?
---
New technology does not hit any market in a six-month period! Any new technology takes far longer to impact a market than technologists anticipate. With that said, key technologies are entering the market and getting a lot of attention. They include artificial intelligence (AI) and deep learning (also called machine learning, cognitive learning, and neural networks), which refer to analytics of video or business data. This combined with new pixel analysis tools from NVIDIA and Intel/Movidius will deliver a new generation of video analytics. Mobile devices such as bodyworn cameras, drones, and in-vehicle cameras are also big topics. Another is metadata, which refers to the information supported with a particular device. For example, a body-worn camera would take the video, and the associated metadata is the GPS location of the camera, perhaps the heart rate and respiratory rate of the wearer. When combined, metadata provides additional situation analysis.
According to Global Workplace Analytics, 20-25 percent of the US workforce works remotely at some frequency and at least 50 percent hold a job that is compatible with partial remote-working. With dispersed workforces becoming increasingly common, we're seeing new features of existing technology having the most impact. Emergency communication is transforming essential tools for corporations of every size to meet the demands of a dangerous and unpredictable world. The reimagining of tools like geo-targeted notifications and two-way communication extend the reach of corporations to contact and help each member of the workforce in times of distress. Whether a specific employee needs to access immediate assistance or a group in a certain geographical area needs to evacuate, these technologies connect and protect this new, dispersed workforce.
Artificial intelligence (AI) will continue to be one of the most important emerging technologies in the security industry for 2017. AI, which leverages deep learning and advanced algorithms, is reshaping the way we think about security. No longer does a security patrol need to be physically at a facility to monitor all perimeters and identify intruders. Now intelligent machines can get the job done and automatically send alerts to law enforcement. Regarding audio, AI devices can even recognize breaking glass or gunshots and notify authorized personnel. Although AI machines are highly effective, they shouldn't be viewed as a replacement for security personnel. Instead, they should be seen as a force-multiplier for staff that oversees large campuses, remote areas or multiple sites that require a vast amount of monitoring. AI devices will increasingly play a prominent role in the design and deployment of security systems.
The newest security industry tools that will make a significant impact are security guard robots that have advanced abilities to apply artificial intelligence to perimeter intrusion detection. Perimeter security makes up a significant portion of today's solutions. For example, robots will have a place in the utility market, where hundreds of sites require perimeter control. Additionally, the robots can be tasked with production functions such as thermal imaging. This can be deployed to detect failing power lines, thereby automating otherwise dangerous jobs. Operational efficiencies can be significantly realised as more and more of these robots are introduced in the workplace to augment human abilities, reduce liability and provide remote monitoring. With so many opportunities on the horizon in the robotics realms – such as human detection analysis using machine vision – the possibilities are really endless. Robotics is the next frontier in securing the public, private and enterprise sectors.
Access control seems to move very slow as far as development and adoption, but this year, we're seeing more and more of these systems be pushed toward the cloud. Cloud-based access control that combines video management is poised to see significant growth in the second half of this year, providing clients with the ability to monitor their businesses remotely, seamlessly provide status updates on panels and sensors, and allow integrators to realize recurring monthly revenues (RMR). This seems to be an across-the-industry shift as network security comes to the forefront and more clients demand remote capabilities to manage their systems.
We are beginning to see the start of the use of mobile devices in day-to-day security operations through access control, but this year, we will really see a rise in the use of mobile devices for two-way communication within a specific location, such as a school, event space, transportation hub or government building. For example, security officials can deploy technology like real-time location system (RTLS) solutions that locate any mobile phone within reach of the facility's wi-fi signal and allow direct, real-time communication with an individual in the event of an emergency situation. This technology is only just beginning to take shape across multiple industries, and as we move forward this year, it's only going to see growth within all of these vertical market sectors.
Cloud-hosted access control is poised to have the biggest impact in the second half of 2017. Organizations are looking to decentralize IT management and eliminate the need for overhead costs in hardware infrastructure and ongoing maintenance costs. This decentralization is driving them to migrate their day-to-day systems to the cloud, and access control is no exception. As the end users continue to drive demand for cloud platforms, integrators are looking for ways to provide this service and enter an RMR business model to give their customers options. The industry has recognized this trend and the number of new manufacturers with cloud-based software solutions grew exponentially with many launches taking place at ISC West in April. In the second half of 2017, this trend will pick up speed and grow dramatically as customers seek the operational and cost benefits of a hosted access control solution.
Solutions focused on enhancing personal safety are growing in use and demand. Increasingly, stakeholders require enhanced insight to ensure an employee's or executive's personal safety. Mobile applications, those readily available on an individual's smart phone, offer a range of benefits to employees on or off-site. These tools allow employees to immediately alert security to potential issues via their mobile device – no matter their location. Location-based data and critical updates — text messages, photos and videos — can be transmitted to the security operations center in real-time to enhance response and increase awareness. When combined with other situational awareness, dispatch and communication tools, operators can gain a comprehensive view of employees, their locations, and their current status. If the command center receives data regarding an incident near an individual's known location, operators can send safety alerts directly to that employee's device. Dispatchers can also establish bi-directional communication with an employee's smart device.
The smartphone is already having the largest impact on the security market as it replaces RFID cards as the credential of choice. People are already managing their homes from their smartphones, but when they go to the office, they are often faced with 30-year-old card reader technology. Not only are card reader systems expensive and inconvenient, most require a network connection that potentially exposes the customer's data network.
Video analytics will have considerable impact on video surveillance — both for security applications and for business and marketing intelligence. There will always be a need for basic video analysis capabilities, such as trip wires and object left behind, but there is a wide array of analytics that users have yet to leverage on a large-scale basis. Among these are advanced algorithms such as heat mapping, occupancy rate, smoke and fire detection, and slip-and-fall. There is also demand for analytics that reach beyond typical security applications. For example, marketing personnel can gain increased insight into transaction history, buying trends and conversion rates. Managers can analyze the number of people that entered the store against those that actually purchased an item. Retailers can monitor queue times to minimize lines and enhance customer satisfaction. This level of intelligence gathering can be leveraged at a single location or across hundreds of stores.
The adoption of enterprise IT solutions for use in the security operations center is growing rapidly. Users seek out new ways to optimize operations, and manage the rapidly increasing challenge of capturing and utilizing security and business data. Therefore, video storage has become a critical piece of the video surveillance infrastructure that cannot be overlooked. As an industry, we've learned a lot from the IT sector, and now we're bridging the gap and bringing that knowledge base back to physical security. Today's technology leaders are looking at innovations in storage and data management, such as hyperconverged infrastructure, and these types of solutions will prove beneficial to the rigorous demands of the video surveillance storage market. Beyond storage, deep learning and parallel processing will enable the rise of faster and more accurate video analytics, and cloud and hybrid-cloud platforms will emerge as viable enterprise video storage alternatives over coming months.
Biometric technology has been discussed for a while, but we expect this is the year it will become easier to incorporate into existing security technologies. Integrated with traditional physical security solutions, biometrics will help provide more accurate identification and authorization of personnel for improved overall asset protection and occupant safety. For example, biometrics can accompany access control systems by offering remote and contactless sensing technology to authenticate users and monitor their status in a space. Iris identification improves upon previous technologies by introducing a no-touch system with very low false-alarm rates. Examples of innovation like this will make buildings smarter and more capable of meeting customers' unique security needs.
One of the hottest growth areas through 2017 and beyond, is location services that embed trusted identities more deeply into daily activities for workplace optimization and operational efficiency. These services combine IoT technology and Bluetooth Low Energy (BLE) with other solution elements including a cloud service, portals, Bluetooth beacons in the form of smart cards and BLE/WiFi gateways. Workplace optimization enable organizations to better understand how their workforce utilizes their buildings, while also helping to quickly find people in emergency situations, and facilitating health and safety compliance. With item management capabilities, organizations can monitor the location and movement of their assets and use geo-fences to easily deploy policy-based alerts when an item's location impacts workforce safety. Condition monitoring services give organizations predictive and actionable analytics for optimising equipment performance, determining its health, predicting failure, and providing alerts so organizations can take action to reduce downtime.
---
Editor Summary
Our Expert Panelists provide abundant food for thought as they list a wide variety of technologies they say will have an impact in the second half of 2017, including artificial intelligence (AI) and deep learning, metadata, remote communications, robotics, cloud-based access control, smart phones, and video storage. As one panelist notes, six months isn't long – and may not be enough time for a technology to truly have an impact; but given the accelerating pace of technology adoption, who knows how different our industry's technology landscape will be by the year's end?