Milestone Video Surveillance software
(76)
Browse Video Surveillance software
Video Surveillance software products updated recently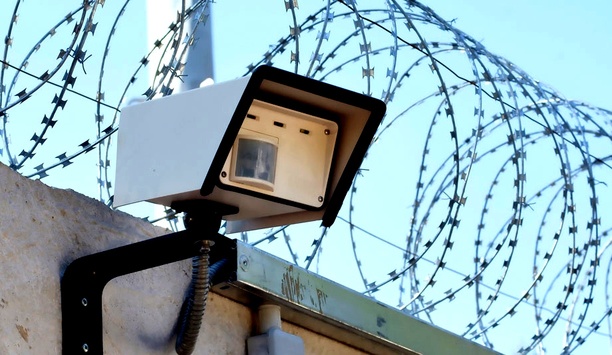 5 Key Ways To Ensure End-to-end Perimeter Protection
Critical infrastructure facilities that must secure large areas with extended outer boundary and numerous entry points, present a particularly difficult challenge when it comes to perimeter protection. As such, true end-to-end perimeter protection calls for the utilization of a sophisticated, multi-layered solution that is capable of defending against anticipated threats. Integrated systems that incorporate thermal imaging, visible cameras, radar and strong command and control software are crucial for covering the various potential areas of attacks. Let's look at these technologies and the five key functions they enable to achieve an end-to-end solution that provides intrusion detection, assessment and defense for the perimeter. 1. Threat Recognition The first step in effectively defending against a threat is recognizing that it's there. By combining state-of-the-art intrusion detection technologies, facilities can arm themselves with a head start against possible intruders. An exceptionally important aspect of effective perimeter protection is the ability to conduct 24-hour surveillance, regardless of weather conditions, environmental settings, or time of day. Visible cameras do not perform as well in low light scenarios and inclement weather conditions. However, thermal imaging cameras can provide constant protection against potential intruders, regardless of visual limitations, light source or many environmental factors. In fact, facilities such as power stations located near bodies of water can use thermal cameras to create what is known as a "thermal virtual fence" in areas where they are unable to utilize the protection of a physical fence or wall. Deterring suspicious activity can be achieved through real-time two-way audio, a simple but powerful tool Critical infrastructure applications require not only continuous video surveillance and monitoring, but also a solution that yields highly reliable intrusion detection, with fewer false alarms. This need makes advanced video analytics a must for any adequate surveillance system. Features like dynamic event detection and simplified data presentation are game changing in supporting accurate intrusion analysis and facilitating a proactive response. Advanced analytics will provide multiple automated alarm notification options, including email, edge image storage, digital outputs or video management software (VMS) alarms. Incorporating high quality, unique and adaptive analytics can virtually eliminate false alarms, allowing security personnel to respond more efficiently and effectively, while also lowering overall cost for the end user. While surveillance technologies such as radar, thermal imaging and visible cameras, or video analytics work well on their own, utilizing all of these options together provides an advanced perimeter detection system. For example, ground surveillance radar can detect possible threats beyond the fence line as they approach and send a signal to pan-tilt-zoom (PTZ) cameras, triggering them to slew to a specific location. From there, embedded analytics and visible cameras can further identify objects, notify authorized staff, and collect additional evidence through facial recognition or high-quality photos. 2. Automatic Response Systems Once an intrusion attempt is discovered, it is important to act fast. Organizing a response system that can initiate actions based on GPS location data, such as the slewing of PTZ cameras, automated intruder tracking or activated lighting sensors, greatly increases staff's situational awareness while easing their workload. For instance, thermal imagers deployed in conjunction with video analytics can be used to generate an initial alarm event, which can then trigger a sequence of other security equipment and notifications for personnel to eventually respond to. Having all of this in place essentially lays the entire situation out in a way that allows responders to accurately understand and evaluate a scene. Power stations located near bodies of water can use thermal cameras to create a "thermal virtual fence" in areas where they are unable to utilize the protection of a physical fence or wall 3. Deterring Suspicious Activity After the designated auto-response mechanisms have activated and done their job, it is time for responders to acknowledge and assess the situation. From here, authorized personnel can take the next appropriate step toward defending against and delaying the threat. Deterring suspicious activity can be achieved through real-time two-way audio, a simple but powerful tool. Often, control room operators can diffuse a situation by speaking over an intercom, telling the trespasser that they are being watched and that the authorities have been notified. This tactic, known as 'talk down', also allows officers to view the intruder's reaction to their commands and evaluate what they feel the best next step is. If individuals do not respond in a desired manner, it may be time to take more serious action and dispatch a patrolman to the area. 4. Delay, Defend, Dispatch And Handle The possible danger has been identified, recognized and evaluated. Now it is time to effectively defend against current attacks and slow down both cyber and physical perpetrators' prospective efforts. Through the use of a well-designed, open platform VMS, security monitors can manage edge devices and other complementary intrusion detection and response technologies, including acoustic sensors, video analytics, access control and radio dispatch. A robust VMS also enables operators to control functions such as video replay, geographical information systems tracking, email alerts and hand-off to law enforcement. With the right combination of technologies, facilities can take monitoring and evidence collection to the next level The primary purpose of the delay facet of the overall perimeter protection strategy is to stall an attempted intrusion long enough for responders to act. Access control systems play a key role in realizing this objective. When a security officer sees a non-compliant, suspicious individual on the camera feed, the officer can lock all possible exits to trap them in one area all through the VMS. 5. Intelligence: Collect Evidence And Debrief More data and intelligence collected from an event equals more crucial evidence for crime resolution and valuable insight for protecting against future incidents. With the right combination of technologies, facilities can take monitoring and evidence collection to the next level. One innovative resource that has become available is a live streaming application that can be uploaded to smart phones and used for off-site surveillance. This app gives personnel the power to follow intruders with live video anywhere and allows operators to monitor alarm video in real-time. Geographic Information System (GIS) maps are computer systems utilized for capturing, storing, reviewing, and displaying location related data. Capable of displaying various types of data on one map, this system enables users to see, analyze, easily and efficiently. Multi-sensor cameras, possessing both visible and thermal capabilities, provide high-contrast imaging for superb analytic detection (in any light) and High Definition video for evidence such as facial ID or license plate capture. Integrating these two, usually separated, camera types into one helps to fill any gaps that either may normally have. Still, in order to capture and store all of this valuable information and more, a robust, VMS is required. Recorded video, still images and audio clips serve as valuable evidence in the event that a trial must take place to press charges. Control room operators can use data collection tools within their VMS to safely transfer video evidence from the field to the courtroom with just a few clicks of their mouse. More advanced video management systems can go a step further and package this data with other pertinent evidence to create a comprehensive report to help ensure conviction.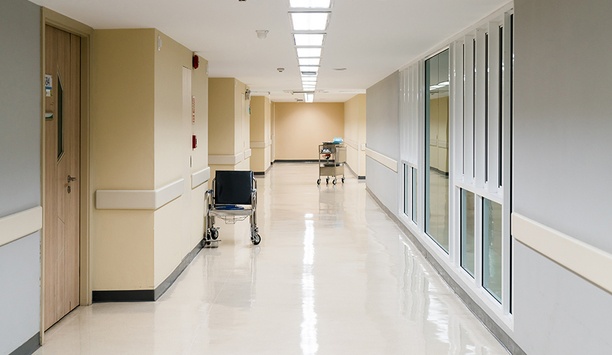 Security In The Healthcare Sector: Protecting Patients And Medical Facilities
The healthcare sector is a crucial part of a functioning society as it provides life-saving care and reassurance to the population. A key part of ensuring the professionals in this industry have the best work environment is the ongoing security of the facilities. Overcoming environmental challenges Hospitals are challenging environments for security integrators. There is little room for mistakes because staff, patients and assets cannot be compromised. Medical centers and their facilities can be vast complexes and security teams must be confident in their ability to identify and nullify threats as soon as possible. Chubb provided Queensland Children's Hospital's security team with a simple and easy-to-use tool Chubb Fire & Security offers a range of intelligent video and access control systems to solve these challenges. The Queensland Children's Hospital in Australia, formerly named Lady Cilento Children's Hospital, is the major specialist children's hospital for families living in Queensland and Northern New South Wales. The facility not only provides care to the local families but also the state's sickest and most critically injured children who need highly specialized care. This state-of-the-art hospital, coupled with a leading academic and research facility and the high calibre staff, provides a platform to continue to develop as a leader in pediatric health care, education and research. comprehensive security solution Chubb developed a solution for Queensland Children's Hospital that included access control, video management, communications and asset tracking. By creating a common infrastructure for all security systems managed through a comprehensive user interface, Chubb provided the hospital's security team with a simple and easy-to-use tool that enables them to resolve situations as they happen and action events automatically on command. Chubb also developed a 3D model of the building that allows the security team to respond quickly to a wide variety of events. The protection of patients and staff is naturally a hospital's number one priorityAlso crucial to the implementation of security systems in a hospital is minimal disruption to its everyday operations. Professionals in hospitals are working 24/7 so there is little time when it comes to disabling security systems for maintenance or repairs. Continued maintenance and upgrades are vital elements to Chubb's work and key to this is a great deal of collaboration with clinical and operational stakeholders. Securing mission-Critical environment Hospital facilities are not always state-of-the-art and often face the slow upgrade process that a limited budget imparts. However, through the audit and update of security systems, steps can be taken to ensure continued operations without external disruption. The protection of patients and staff is naturally a hospital's number one priority and Chubb shares the same commitment to making sure the environment is safe and secure. Carrying out a technically demanding project in a large, mission-critical environment like a hospital takes strong teamwork, including expert strategic partners, and collaboration between stakeholders.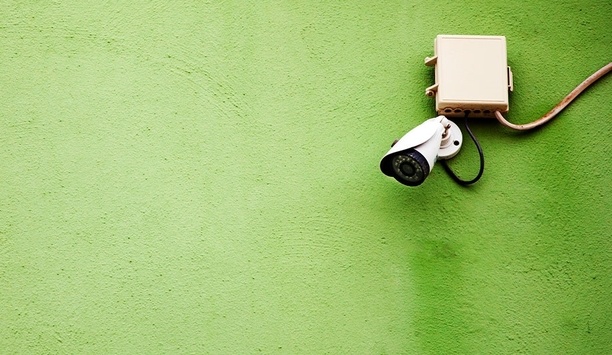 Why Ease Of Installation & Flexibility Matter For Video Surveillance
There's almost no installation that goes 100-percent smoothly in the field of video surveillance. Unexpected issues routinely arise that can increase time on the job, cost of the project and frustration. Manufacturers work on the product side to help ensure their products are easy to install and – when troublesome situations do arise – are flexible enough for installers to quickly find a remedy. Importance Of Ease Of InstallationEase of installation is a very important part of the project to the system integrator because the cost of labor is variable Ease of installation is a very important part of the project to the system integrator because the cost of labor is variable and can be very expensive. In some cases, the cost of labor to install a camera can be more than the cost of the camera! If labor costs are high – or are more expensive than a system integrator planned – they can lose a great deal of money on a project. If a cautious system integrator includes too high of an estimate for labor in a project bid, his overall bid will to high and it could cost him the project. The easier the camera is to install, the lower the labor cost, subsequently achieving higher savings for end-users. Hence it is essential that camera manufacturers develop products that are easy to install or are flexible in the field for system integrators and installers who know that time is money. Enterprise projects can involve thousands of cameras installed Simplifying Installation Of Cameras Camera installation typically involves an electrician, the camera installer and the person who configures the VMS (Video Management Software). Of course, one person can play all three roles, and in many cases, does, but enterprise projects can involve dozens, hundreds or even thousands of cameras with teams of individuals involved in an installation. The electrician runs conduit with an electrical or PoE (Power over Ethernet) connection to the housing or the backplate of the camera; the installer then installs the camera at that location, hooking it up to power; and then a configurator adds cameras to the network and makes adjustments – renaming the camera, setting the frame rate, enabling WDR (Wide Dynamic Range), and the like. When it's a project that involves different players for any of these functions, there is the potential for a bottleneck and delay in project completion. And if a system integrator is paying an electrician, installer and software configurator – and they are all three on site waiting for each other to finish – that's a system integrator's worst-case scenario. Enhancement Through Modular Cameras Video surveillance camera manufacturers like Hanwha Techwin are producing products that take different roles Video surveillance camera manufacturers like Hanwha Techwin are producing products that take the different roles of electrician, installer and configurator into consideration, allowing them to complete their tasks independently. With a focus on modular design which includes a USB Dongle, a device manager, magnetic module and included accessories, the Wisenet X series Plus is one of the fastest cameras to install, service and upgrade – saving installers time and money. Wisenet X series Plus cameras have a detachable camera module that utilize magnets to lock into the housing for instant configuration. Electricians can run conduit with a single PoE connection to the back plate/housing while the configurator is working on configuring the camera module, allowing security professionals to later snap the camera into place in just minutes. The VMS configurator can then come and add the cameras to the network and program their functionality. Modular Cameras Offer Flexibility In the past, an end user might determine after the camera is installed that there aren't enough pixels on target, or they need certain different functions like video analytics for example, resulting in the time-consuming replacement of the entire camera. With modular-designed cameras, the camera module can be swapped with a new one without having to focus or replace the camera – even to change the resolution or field of view, also Wisenet X series Plus has optional PTRZ modules that can be remotely adjusted to the field of view and the position of the camera lens. Making camera adjustments in the field is also now easier and perhaps even safer. Installers have been known to climb a ladder and juggle a bulky laptop to access the network to be able to see video of how the camera is positioned. Or they've had to use analog video output to view the video feed on a separate monitor which provides the field of view, but not megapixel quality. Using a smartphone, the installer can wirelessly see full and not cropped quality video directly from the camera Wisenet X series Plus cameras have a USB port that allows installers to connect it to a small dongle that converts the camera to a Wi-Fi device. Using a smartphone, the installer can wirelessly see full and not cropped quality video directly from the camera. It's a much easier way to evaluate video while at the camera. Eliminating the second person looking at live view on a computer guiding through a cellphone to the installer to accurately point the camera to the proper position. If system integrators can do some of the legwork prior to even getting on site, it can reduce cost and improve efficiency. Imagine having 300 cameras ready to send to a project site. To configure those cameras, a system integrator has to take each camera out of the box, plug each into a switch, configure it, take it off of the switch and put it back in the box. To improve this process, camera manufacturers have now developed packaging that provides access to the camera port without even having to remove it from the box. It's an innovative solution that saves time. Modular cameras have optional PTRZ modules that can be remotely adjusted to the field of view Software Programs Help In Enhancing Installation Whether it's a one-man show or a team of electricians, installers and configurators, software programs can greatly enhance the installation process. Device managers are important tools in adding multiple cameras to a project. Using that 300-camera project, for example, it's easier when a manufacturer has a device manager that allows the mass programming and configuration of cameras. Adding 300 cameras one by one is time consuming and leaves room for error when making so many multiple entries. A device manager should be able to scan the network and locate its devices, allowing them to be grouped, configured and much more. Every video surveillance camera project is going to have its ups and downs. But camera manufacturers can do their part in the production process to address the many issues known to slow down progress. It's impressive that many are taking the lead in producing innovations like modular camera design, flexibility in the field and accessible packaging that can truly reduce installation cost and improve efficiency.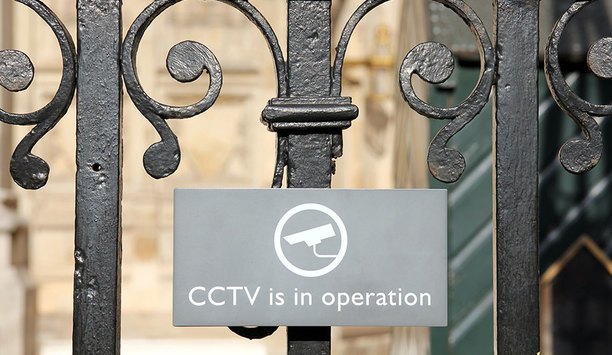 Secure By Default: New Standard For Surveillance Products In The United Kingdom
Several video manufacturers have participated in the development of a U.K. 'Secure by Default' baseline standard to ensure cybersecurity measures are included in equipment as it leaves the factory. The standard includes ensuring that passwords must be changed from the manufacturer default at start-up, that chosen passwords should be sufficiently complex to provide a degree of assurance, and that controls are placed around how and when remote access should be commissioned. The standard aims to ensure security products are cyber- and network-secure by default and out of the box. The concept is that network video products will ship to installers in the most hardened, cyber-security-optimal form possible, with default settings that provide minimal vulnerabilities on first use. Secure by Default is a self-certification scheme that allows manufacturers to assess their systems for compliance and to apply for the U.K. Surveillance Camera Commissioner's Secure by Default mark. The mark demonstrates to installers and customers that they are a competent manufacturer who takes the security of their products seriously. The Secure By Default mark demonstrates to installers and customers that they take the security of their products seriously Axis, Bosch, Hanwha, HikVision and Milestone Systems participated in developing the standard, which was officially unveiled at the IFSEC 2019 show. "The launch of the standard is not the end of the journey, but rather the beginning of something unique, exciting and vital for the future success of video surveillance," says cybersecurity consultant Mike Gillespie, who works with the National Surveillance Camera Strategy for England and Wales. The standard has been developed so as not to present a barrier to entry The manufacturer standard is intended to lay out the basic areas where all video surveillance systems should be secure, regardless of their intended use, whether in public space or not, says Gillespie. "This is very much intended to be an entry-level standard and has been written with the intention of providing [video] manufacturers with a minimum baseline level all should aspire to," he says. The standard has been developed so as not to present a barrier to entry for any competent and responsible manufacturer, he adds. The Secure by Default standards form part of a wider set of cyber security proposals from the Surveillance Camera Commissioner for the UK Home Office. Adoption within the industry Hanwha Techwin has embraced Secure by Default as part of its comprehensive approach to cybersecurity. "Although we appreciate security needs to be easy to implement, we do not allow for a default password to be used," according to Hanwha Techwin. "We consider it essential that a secure password be set up during the initial installation process, which is why we prohibit the consecutive use of the same letter or number and we encourage the use of special characters as well as a combination of letters and numbers." Hanwha Techwin's approach has been to make security a fundamental feature of cameras and recording devices. Cybersecurity has been taken into account at the start of the design and development process, and not just treated as an optional feature. Article 25 mandates that organizations put in place appropriate technical and organization measures Axis is aligned with the Secure by Default principles recommended by the U.K. National Cybersecurity Strategy Code of Practice. Furthermore, General Data Protection Regulation (GDPR) makes data protection and security by design and default a legal requirement. Article 25 mandates that organizations put in place appropriate technical and organization measures designed to implement data protection in an effective manner. Gary Harmer, UK and Ireland Sales Director for Hikvision, said the new Secure by Default scheme is a further positive step forward for the industry, one which Hikvision fully supports. "The process of developing these standards has been one of open collaboration between companies across the network video security industry," he said. "It's a truly positive and genuine initiative geared towards creating a more secure environment for all stakeholders in the network security ecosystem."
Reflections On A Shrinking IFSEC 2019 In London
Time for an indepth review of IFSEC 2019 in London. This show had fewer exhibitors than previous shows, and the 'vibe' was definitely more low-key. Fewer exhibitors meant larger aisles and plenty of room to breathe, and the slower pace provided time for exhibitors to reflect (often negatively) on the return on investment (ROI) of large trade shows. There was little buzz on the first day of the show, but spirits picked up on the second day (when, not coincidentally, some exhibitors served drinks to attendees at their stands). Enterprise security solutions One eye-catcher was smart wireless security provider Ajax Systems' stylish black stand Many exhibitors compared IFSEC unfavorably to ISC West in the United States and even to Intersec in Dubai. Others seemed willing to be lured back to Birmingham (previous location for IFSEC) to participate in the upstart competitor, The Security Event, next spring. However, not all the IFSEC 2019 reviews were negative. Vaion made the most of their small stand toward the back of the hall. They experienced brisk traffic right up until the end of the show. Happy with the response, the provider of real-time enterprise security solutions reportedly has already committed to IFSEC 2020. Other exhibitors also made the most of their space at IFSEC; one eye-catcher was smart wireless security provider Ajax Systems' stylish black stand. Vaion made the most of their small stand toward the back of the hall Latest new products Nedap launched a new product, AEOS 2019.1, that is five time faster and more stable than its predecessor. It uses HTML5 – no more reliance on Adobe. Feedback has been good. The company has also increased its integration of open security standards (OSS). Traka showcased smart lockers, which are modular, scalable, and staff can easily replace broken equipment. Product features can be adapted to specific sectors (i.e., retail, prisons). Traka spends 30% of its revenue on research and development, developing their own engineering. The company has seen massive growth in the UK and Europe. Hanwha Techwin lured visitors into the centre of their stand with drinks and ice cream, surrounded by the latest new products. Hanwha promoted their investment in a manufacturing facility in Vietnam and showcased Wisenet cameras with enhanced 4K images, digital auto tracking, and less motion blur for clearer images. Video verification product A multi-sensor model captures wide areas with a single camera. Hanwha also offered some value-priced cameras that feature easy self-install and are swappable. Optex launched a new product called 'the Bridge', a video verification product that bridges CCTV on a digital video recorder (DVR) to intruder alarms. Hanwha showcased Wisenet cameras with enhanced 4K images UK Surveillance Camera Commissioner Tony Porter announced 'Security By Default', a set of minimum requirements that will guarantee users that network video security products are as secure as possible in their default settings right out of the box. Hikvision promoted their support for Secure by Default and expressed hopes the initiative would be embraced by other companies and create a new best practice for camera cybersecurity. Hikvision also promoted their retail solution, which includes on-site redaction for GDPR compliance, shelf detection incorporating artificial intelligence, and use of heat mapping to analyze customer foot traffic. Generating revenue Safety and Security Things (SAST), another IFSEC exhibitor, is in the process of creating an 'app store' for the security market. Striving to achieve critical mass with participation by a wide range of systems integrators and manufacturers, SAST has a goal of launching to the public in Q1 next year in time for ISC West. Hanwha Techwin is among the players that have already joined the alliance A pilot version will debut this autumn, and they already have 26 apps and six camera manufacturers toward that goal. With a staff of 120, mostly based in Munich, SAST expects to begin generating revenue in 2020 and to grow rapidly. An investment by Bosch is financing start-up operations. Open Security & Safety Alliance (OSSA) is creating standards and a platform to enable the sale of apps in the security market. Large industry players Hanwha Techwin is among the players that have already joined the alliance, and OSSA is seeking to add other large companies, such as Axis, Genetec and Hikvision. Engaging integrators, app developers and software providers as well as camera manufacturers will generate widespread support to ensure the initiative succeeds. Although currently most OSSA members are based in the EU and Asia, it is a global organization open to any company in the world. Many large industry players are now missing from the IFSEC show floor; the most noticeable new abstainer this year was Milestone. And the downturn seems likely to continue: Exhibitors were largely noncommittal about returning next year, although organizers were urging them during the exhibition to sign up for 2020.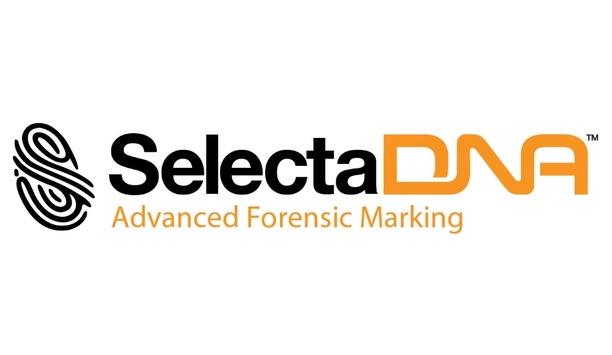 SelectaDNA installs forensic based intruder spray system at Richard Mille to identify criminals
The first forensic science-based crime prevention system in New York State was installed at luxury Swiss watch manufacturer, Richard Mille. It is the fourth system to be deployed in the United States. The technology, the Intruder Spray System from SelectaDNA, utilizes forensic science to reduce burglary, robbery and high-value theft by a documented range of 40 to 86 percent. The cutting-edge technology was installed at the world-renowned watch brand's architecturally stunning flagship boutique, located on 'Billionaire's Row' on 57th Street in Manhattan. Irrefutably identify criminals The forensic technology is synthetically manufactured in an accredited ISO 17025 laboratory The system uses the power of forensic marking science to considerably deter crime and, if a crime is committed, enhances law enforcement ability to irrefutably identify criminals, then apprehend and prosecute them. The technology has been used for more than ten years in 46 countries on five continents. It is now available and beginning to be deployed in the United States. The forensic technology is synthetically manufactured in an accredited ISO 17025 laboratory. It is scientifically structured, and functions, the same as organic DNA – but is more durable. Each unit of the forensic solution contains a universally unique code (sequence), which is never replicated; thus; providing an exclusive identifying marker for each client. Each unique forensic code provides an uncontestable link between a criminal, or stolen item, to a specific crime scene and the rightful owners. Remote video monitoring The system – comprised of a control box, spray head and PIR – is easily integrated with other security systems such as burglary, access control, intrusion, video, and many others. Installations take approximately four hours. The system can also be installed as a standalone crime-fighting solution. There are various modalities of system activation, including but not limited to panic buttons, money clips, remote video monitoring via Milestone Systems, RFID and facial recognition technology. When the system is activated, the invisible, non-toxic and water-based forensic solution remains on marked criminals' skin for four to six weeks, and clothing for two to three months. The solution is only visible via a special frequency UV light, leaving criminals exposed to identification and apprehension well after leaving the crime scene. Crime-fighting technology SelectaDNAs forensic marking technology is a well-documented tool to prevent and deter a large percentage of crime" "We're pleased to provide Richard Mille with a proven crime-fighting technology to further enhance its already impressive security measures," said Henrik Olsen, CEO of CSI Protect, the exclusive provider of SelectaDNA technology in the United States. "SelectaDNAs forensic marking technology is a well-documented tool to prevent and deter a large percentage of crime across the globe and now in the United States." Many Fortune 500 and iconic, well-known companies have used SelectaDNA technology, including, Tag Heuer, LVMH, Chanel, Pandora, Watchfinder & Co., 7-Eleven, Circle K, G4S, Securitas, GlaxoSmithKline, Lloyds Bank, The Royal Bank of Scotland (RBS), Bank of New Zealand, McDonald's, KFC, Balfour Beatty, Shell, Texaco, Raptis Rare Books and thousands of others. Offender marking solutions The co-founder of Milestone Systems, Henrik Friborg Jacobsen, is a major proponent of the technology and anticipates major growth of its use in the United States. Friborg Jacobsen is also an investor in, and chief advisor to, CSI Protect. SelectaDNA is a pioneer in forensic marking offering a full range of property, infrastructure and offender marking solutions, using a completely secure and unique forensic technology. SelectaDNA, which is water-based, non-toxic and non-flammable, is proven to reduce crime (especially robbery, burglary and high-value theft) by up to 86%. SelectaDNA not only reduces crime, but also enables law enforcement to link criminals to crime scenes and secure convictions.
Featured white papers
Combining Systems Intelligence And Human Insight For Superior Security
Download
3 Ways To Increase Workplace Safety And Resource Efficiency
Download
Mobile Access- What You Need To Know (Part 1)
Download