CCTV Control Software
(45)
Browse Video Surveillance software
Video Surveillance software products updated recently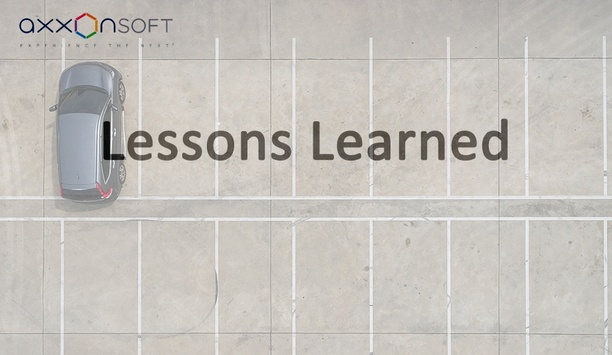 Lessons Learned With AxxonSoft: How Have You Adapted To The COVID-19 Pandemic?
The coronavirus pandemic has brought about an unprecedented crisis for businesses and individuals. It has also created a new normal, notwithstanding the disruption to our lives, ultimately changing life as we knew it. However, our resilience as humans will ensure that we survive and become better, stronger, and more determined than ever before. As I mentioned, both businesses and individuals have struggled significantly to balance the need for safety versus survival. But at AxxonSoft, we remain committed to keeping our people safe, while ensuring that our support and commitment to our clients are not compromised. Ensuring business continuity At AxxonSoft, our vision has always been to ensure business continuity through enhanced safety and video surveillance offerings. Adhering to the COVID-19 regulations, we are prescribing to social distancing to slow the spread of the virus. As such, we are utilising this time to ensure that our service offering is optimized to afford our clients the ability to repurpose and extend their remote working viabilities. As an essential service provider, we have ensured that we are providing the right tools to our clients to comply with regulations. Our video analytics and face recognition services have no reliance on on-site control rooms and, therefore, clients' security solutions and personal safety are not compromised. Innovation reimagined During these precarious times, our focus remains on support and service. Our development team continues to work tirelessly to ensure that you can use our software during the lockdown and have accelerated innovation to this end. While we must maintain social distancing, we can and will still be of service to our community Therefore, we are proud to present version 4.11 of the Intellect PSIM, which offers our clients a neural network-based analytical tracker which recognises specific types of objects, such as humans and vehicles. We have also equipped this version with video wall management interface, automatic object tracking and a web reporting subsystem. Behavioral analytics generates data by detecting specific postures, like crouching, shooting or any potentially dangerous scenario. Our surveillance software operates on a three-pronged approach: calibration, detection and measurement, offering a comprehensive bird's-eye view to clients. This upgrade also upholds mandated social distancing measures and keeps any face-to-face meetings to a minimal. The silver lining is that you can even use this technology when the pandemic is over. Now that's what I call experiencing the next with AxxonSoft! Finding solutions to the challenges Our specialist technology and frontline technical support staff will ensure that your business is protected during and post-lockdown. We will continue to ensure that we provide solutions to the new challenges that the coronavirus brings, ensuring that our clients can emerge stronger and more responsive to any changes in the future. Our surveillance software operates on a three-pronged approach: calibration, detection and measurement While we must maintain social distancing, we can and will still be of service to our community. After all, change is not just about technology but about mastering mindsets. The COVID-19 disaster has demanded that businesses embrace tech disruptions as early as possible and apply technology in imaginative ways to define the new world of work. Until next time, stay safe!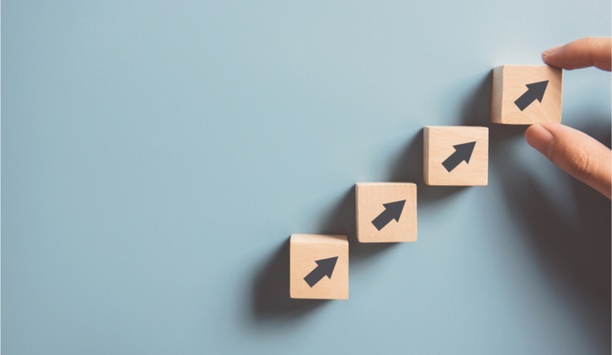 8 Ways to Build a Resilient Security Business Amidst Global Change
When we popped the champagne to celebrate the start of a new year in January, not many could predict that less than three months later, we'd be facing a global pandemic and the economic challenges that a worldwide lockdown would bring. In conversations over the last several weeks, reports from integrators have vacillated between being flush with work or fearful that projects were drying up — without a whole lot in the middle. But in these conversations, a central theme has emerged: diversification. My background was heavily rooted in security integration but in the last 10 years shifted to risk — both management and mitigation practices — and this emerged long before I began my career in security. It isn't a new phenomenon for companies to be looking at the risk management strategies they had in place and rethinking their direction. This global pandemic, and the effects it has had on the workforce, has significantly altered what many organizations deem "normal" day-to-day operations, meaning that many organizations are asking one key question: "Can my business withstand this?" The challenge exists in ensuring asset security For many end users, the challenge exists in ensuring asset security in locations that are experiencing low occupancy as a result of work-from-home policies or in vacant facilities altogether. For integrators, there is a balance between continuing to install projects while keeping the health and well-being of technicians and employees top-of-mind. Considering these factors, business resiliency in times of crisis can be built by integrators implementing the following strategies: Diversify the portfolio As an industry, it's safe to say that the winds of change are beginning to shift away from solely "per project" to more recurring monthly revenue (RMR) business models — and today's crisis may be the catalyst for more of this change. Integrators that embraced this model in the early days, despite the hurdles that a transition like this brings, are seeing the benefits of this move. In economic downturns, RMR allows an organization to map out incoming revenue streams and ensures money will continue to come in despite restrictions on new products and investments from customers. Offer more service-based products Part of diversifying a portfolio involves engaging in a more service-based approach to business. Establishing a monitoring services department, integrating a cloud-based video and/or access control service into the mix, or bringing more system monitoring services in play can go a long way in offering more than hardware-driven sales. We've talked a lot in the last several years about so many organizations transitioning from large capital expenditures (CAPEX) to more operational expenditures (OPEX) and the opportunities this presents to integrators; now is the time for providers to harness this trend for the health of their business. Emphasize the management Through managed services, the value for the customer is that integrators take on the diagnostics, testing, remote monitoring and more — all via the cloud or hosted models, which means fewer "truck rolls" and costs associated. In the current environment, saving a visit to a site can help protect technicians. For new customers, the external management of a system can mean all the difference as there are a number of end users that don't need a headache that legacy systems create as it relates to maintenance, updates and manpower oversight. Securing an integrator's business can mean being able to serve customers by diagnosing and triaging issues quickly and highlighting the value provided in day-to-day management. Look at new vertical markets From a resilience perspective, critical infrastructure and government-related markets, such as water and energy, and local and municipal customers rarely see a reduction in spending amidst a downturn, which can make these markets a solid investment for integrators. While some of the regulatory requirements in place, such as adherence to the National Defense Authorization Act (NDAA) and GSA contract guidelines, may be daunting, the ability for firms to weather the storm by serving these markets can help integrators see continued success. Understand your books One of the first things that integrators must do before a crisis hits is to understand their balance sheet. So many integrator firms are built on the premise of being really exceptional at highly technical and complicated installations, which is why they are good at what they do. But the real challenge is the balance of this ability with the skills needed to grasp business continuity from a bookkeeping and planning perspective. Act as a consultant One of the biggest challenges for customers during a crisis is making quick decisions that can impact the rest of the organization both in the short- and long-term. In the security environment and the status of where the world is currently, the needs customers had a month ago are far different than now, so acting as a consultant and working with them to address their concerns through existing technology — or recommending new solutions — can mean all the difference in building a relationship with existing customers or in working with new ones. Offer services that leverage existing investments So many customers out there today have invested heavily in video surveillance equipment and hardware that they want to ensure will be around for the long haul. Investing in new equipment can be a real hindrance in normal circumstances, much less those we're currently facing, so it's critical that more open solutions are offered to customers. For example, cloud-based video offerings that leverage existing cameras and allow end users to configure them with the touch of a button are a value-added benefit that can favor integrators in the long run. Continue training your staff Right now, while many integrators see a slow down taking place, it's critical that those with the means to do so offer more value to end users by incorporating continued education and training for technicians. This can go a long way in making the services offered more appealing to customers. Integrators who set aside resources to train staff and encourage certifications are building a foundation for success. There's no way that integrators can address the demands placed on them without investing in the people within their organization. Integrators and security leaders are tasked now with the added complexity of navigating a worldwide crisis. While so many see the challenges ahead, there is opportunity within these challenges to take forward-thinking business practices and implement them on a broader scale. Doing so can have the potential to change the face of the industry as we know it.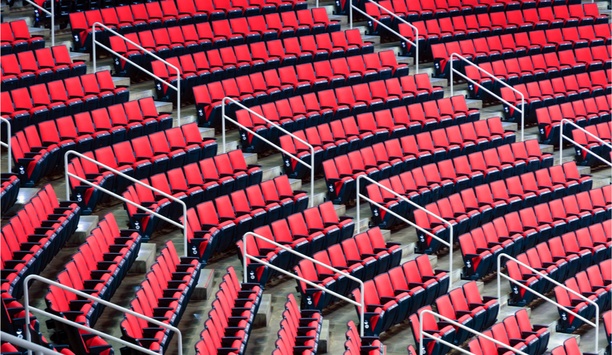 Optimizing Large-Scale Event Security and Operations with Intelligent Video Surveillance
Large event venues spend significant resources on physical security, and the vast majority invest in video surveillance systems as a way of monitoring public areas such as parking lots, garages and seating, as well as "backstage" areas such as loading docks and offices. Even though the camera footage is often preserved for investigating incidents, for the most part, video footage goes untapped because – realistically – security staff cannot constantly and efficiently monitor cameras in real-time or review the high volumes of archived video. Video Analytics Powered by Artificial Intelligence Increasingly, event venues are overcoming this challenge and maximizing this video data by investing in intelligent video surveillance. In this article, I'd like to explore how the combination of traditional surveillance and groundbreaking video content analytics enables event venues to not only optimize physical security and safety, but also improve customer service, streamline operations, and gather valuable business intelligence. Deep learning and artificial intelligence-based video content analytic systems detect, identify, extract, and catalog all the objects that appear in video footage, based on classes and attributes such as gender, appearance similarity, color or size. This – along with behavioral detection, such as object interactions, dwell times, and navigation paths, as well as face and license plate recognition – enables searchable, actionable and quantifiable analysis of video. The technology makes it easy for users to accelerate post-event investigations, improve situational awareness, and derive critical business insights from video data. Accelerate post-event investigations, improve situational awareness, and derive critical business insights Accelerating Investigations and Real Time Response Where there are crowds, it's not uncommon for medical or criminal incidents to transpire. In the aftermath, security teams must quickly understand the scene and, by making video searchable, video analytics helps them efficiently gather information or evidence from multiple camera. Whereas a manual search of video footage would require hours, if not days, of valuable time and staff resources – while being subject to human error – a video content analytics system enables effective multi-video search using a variety of filters, so that post-incident investigations can be focused and, thereby, accelerated. For instance, if witnesses claim that a man in a yellow shirt caused a disturbance and then drove away in a blue pickup truck, security could filter video to review instances where people or vehicles matching those descriptions appeared, and then focus their investigation on relevant video evidence. For the same example, if the perpetrator was still at large in the venue, security managers would want to track the person's movements and, ultimately, apprehend him. Using the same cataloged metadata that drives video search, intelligent video surveillance accelerates real-time response to developing situations from threats and suspicious behaviors to emergencies, or even any behavior that requires closer monitoring or intervention. Something as mundane as an unwieldy queue forming at a concession stand, can translate into alerting logic that increases operators' situational awareness and ability to effectively intervene when time is of the essence. By understanding developing situations in real-time, they can respond more quickly to prevent or solve a problem. Rule-based real time alerts Users can configure rule-based real-time alerts, based on specific scenarios – such as when people counts in the defined space next to the cashier are higher than the specified threshold, indicating a queue, or when vehicles are detected dwelling in a no-park zone or sensitive security area. In the case of the offender in the yellow shirt, security could configure alerts to notify for appearances of men in yellow shirts or blue pickup trucks within the event complex. If they're able to extract the perpetrator's face or license plate from the video search, security officers can also identify and track the specific person and vehicle of interest. Intelligent video surveillance users can compile "watchlists" Object recognition is helpful for tracking specific, identified threats, but it can also be leveraged for locating missing persons or vehicles or offering VIP services to guests who comply. Intelligent video surveillance users can compile "watchlists" – that include persons of interest, such as past agitators, recognized criminals or terrorists, missing persons or VIPs – to be alerted when matches for these faces appear in video. Face recognition can also be used to differentiate recognized employees from visitors that are not authorized to be in certain spaces, to prevent security breaches. Because camera conditions aren't always optimal for "in the wild" face and license plate recognition – where lighting conditions or camera angles don't always allow for a pristine face or plate capture – it is critical to have a comprehensive video content analysis tool for triggering alerts based object classifications and non-personally-identifiable parameters is critical. Optimizing Operations Based on Business Intelligence While having real-time situational awareness is crucial for proactive intervention to developing situations, understanding long-term activity and trends can be equally important for an events venue or stadium. With video analytics, video surveillance data can be aggregated over time to generate statistical intelligence, trend reports, and data visualizations for operational intelligence. This capability transforms video surveillance from a siloed security tool to an intelligence platform with broad value for business groups across the organization: Marketing departments can gain visitor demographic information for targeted advertising and product placements. On-site retailers can uncover how visitors navigate their stores and the products or spaces that draw the most attention. Property management can follow heatmaps demonstrating where visitors dwell and the durations they stay at certain exhibits or areas, to base rental and leasing fees on actionable and quantifiable intelligence. Operations managers can more effectively plan and hire staff for events, by analyzing visitor traffic trends, entry and exit points and occupancy statistics. Video surveillance data can be aggregated over time to generate statistical intelligence For these reasons and more, event organizations that already rely on CCTV networks, should consider how to better leverage those existing investments to deliver substantial value across the organization: By making video searchable, actionable and quantifiable, intelligent video surveillance empowers event managers to enhance public safety and physical security, while also streamlining operations and improving customer service.
Related white papers
H.265 High Efficiency Coding: Video Compression For Security Applications
Five Things To Consider For AI With Video Technology
Preparing Your Organization With Quality Situational Awareness
Featured white papers
How To Drive B2B Security & Operations With Smart Surveillance
Download
Wireless Security: Cut Costs Without Cutting Corners
Download
Hybrid Hyperconverged Systems Benefit Growing Storage and Retention Needs
Download