Dome camera products updated recently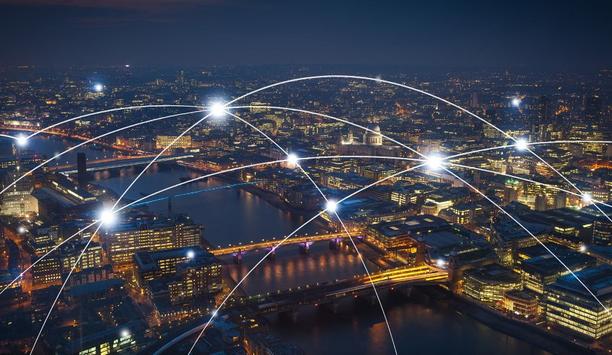 Safer Streets Require Real-Time Video Analytics
The UK government recently announced a doubling of the Safer Streets Fund to £45 million, as it seeks to reassure the public that safety is a top priority, as the night-time economy makes a return. More than just surveillance While this funding increase is much needed, it's vital that the government and local councils use the money strategically, or risk missing out on a great opportunity to deliver real change and enhance safety across the United Kingdom. One of the main strategies cited by the government is to increase the current vast number of CCTV cameras installed across the country, despite the fact that the UK is already one of the most surveilled nations in the world. Investing in video analytics London alone has around 700,000 cameras, but to effectively monitor them all would be an incredibly inefficient use of manpower and require a huge number of staff. Therefore, I believe the clearest and most cost-effective way for this project to succeed in its overall mission, is by investing in smarter technology, such as video analytics. Incorporating video analytics into existing infrastructure is the clear solution This technology offers a more efficient use of resources, faster response times and enables more informed, time-critical decision making, when reacting to unfolding events in real time. Incorporating video analytics into existing infrastructure is the clear solution, as the technology enables legacy assets, such as analog CCTV cameras, to become more than just after the fact evidence gathering tools and instead be used to help enhance real-time responses to unfolding incidents. Artificial intelligence-enabled solutions Artificial intelligence-enabled solutions are trained using vast datasets of images and video footage, in order to better understand people, objects and vehicles that are captured on film, and they continue 'learning' and improving, while in use. The system's algorithms analyze and prioritize input from video data to decide which inputs are of value, automatically classifying the footage and notifying security personnel accordingly. This reduces response times by notifying CCTV operators of an incident, as it happens, meaning law enforcement and security personnel can react faster and intervene in an ongoing situation. Edge technology and real-time video streaming A key consideration should be choosing a technology that can operate at the edge and deliver real-time video streaming, even at the lowest bandwidths, so it isn't limited to use in areas with good connectivity, which would exclude most remote areas. Quality really does matter and technology that can operate over low bandwidths is crucial for allowing operators to zoom in on areas of interest, such as a car number plate or face, and retrieve full-resolution images that can make a real difference in ongoing investigations. Analytics-based security approach Introducing an analytics-based security approach would also help curtail the rising cost of tackling crime Introducing an analytics-based security approach would also help curtail the rising cost of tackling crime. Research conducted by the UK's Labour Party recently found that the annual cost of crime reached a staggering £100 billion. While statistics show that crime rates in general have been fairly stable over recent years, experts point to the increase in specific types of violent crime, such as knife crime which rose by over 20% during 2020. Implementing smart analytics-based technology Implementing smart analytics-based technology would help maintain staffing costs, as the system can identify incidents without an operator's input, as well as reducing the cost of managing crime, as more incidents will be intervened in before they escalate too far. This dramatically reduces the burden on staff and allows a single surveillance operator to monitor many more cameras. On the other hand, this level of automation also reduces false alarm fatigue and operator overload, which can quickly sap efficiencies and reduce operator alertness, if left unchecked. Data driven problem-solving approach to crime prevention Procurement officials should avoid the common mistake of simply doubling down and throwing more staff and security assets at the problem to bring results. Instead, they should take a more data driven problem-solving approach to crime prevention by leveraging technologies that can enhance response and preserve their existing investments in cameras. The smart use of real-time video analytics could make the difference by preventing dangerous situations from escalating into serious incidents.
Why Visualization Platforms Are Vital For An Effective Security Operation Center (SOC)
Display solutions play a key role in SOCs in providing the screens needed for individuals and teams to visualize and share the multiple data sources needed in an SOC today. Security Operation Center (SOC) Every SOC has multiple sources and inputs, both physical and virtual, all of which provide numerous data points to operators, in order to provide the highest levels of physical and cyber security, including surveillance camera feeds, access control and alarm systems for physical security, as well as dashboards and web apps for cyber security applications. Today's advancements in technology and computing power not only have increasingly made security systems much more scalable, by adding hundreds, if not thousands, of more data points to an SOC, but the rate at which the data comes in has significantly increased as well. Accurate monitoring and surveillance This has made monitoring and surveillance much more accurate and effective, but also more challenging for operators, as they can't realistically monitor the hundreds, even thousands of cameras, dashboards, calls, etc. in a reactive manner. Lacking situational awareness is often one of the primary factors in poor decision making In order for operators in SOC's to be able to mitigate incidents in a less reactive way and take meaningful action, streamlined actionable data is needed. This is what will ensure operators in SOC truly have situational awareness. Situational awareness is a key foundation of effective decision making. In its simplest form, 'It is knowing what is going on'. Lacking situational awareness is often one of the primary factors in poor decision making and in accidents attributed to human error. Achieving 'true' situational awareness Situational awareness isn't just what has already happened, but what is likely to happen next and to achieve 'true' situational awareness, a combination of actionable data and the ability to deliver that information or data to the right people, at the right time. This is where visualization platforms (known as visual networking platforms) that provide both the situational real estate, as well as support for computer vision and AI, can help SOCs achieve true situational awareness Role of computer vision and AI technologies Proactive situational awareness is when the data coming into the SOC is analyzed in real time and then, brought forward to operators who are decision makers and key stakeholders in near real time for actionable visualization. Computer vision is a field of Artificial Intelligence that trains computers to interpret and understand digital images and videos. It is a way to automate tasks that the human visual system can also carry out, the automatic extraction, analysis and understanding of useful information from a single image or a sequence of images. There are numerous potential value adds that computer vision can provide to operation centers of different kinds. Here are some examples: Face Recognition: Face detection algorithms can be applied to filter and identify an individual. Biometric Systems: AI can be applied to biometric descriptions such as fingerprint, iris, and face matching. Surveillance: Computer vision supports IoT cameras used to monitor activities and movements of just about any kind that might be related to security and safety, whether that's on the job safety or physical security. Smart Cities: AI and computer vision can be used to improve mobility through quantitative, objective and automated management of resource use (car parks, roads, public squares, etc.) based on the analysis of CCTV data. Event Recognition: Improve the visualization and the decision-making process of human operators or existing video surveillance solutions, by integrating real-time video data analysis algorithms to understand the content of the filmed scene and to extract the relevant information from it. Monitoring: Responding to specific tasks in terms of continuous monitoring and surveillance in many different application frameworks: improved management of logistics in storage warehouses, counting of people during event gatherings, monitoring of subway stations, coastal areas, etc. Computer Vision applications When considering a Computer Vision application, it's important to ensure that the rest of the infrastructure in the Operation Center, for example the solution that drives the displays and video walls, will connect and work well with the computer vision application. The best way to do this of course is to use a software-driven approach to displaying information and data, rather than a traditional AV hardware approach, which may present incompatibilities. Software-defined and open technology solutions Software-defined and open technology solutions provide a wider support for any type of application the SOC may need Software-defined and open technology solutions provide a wider support for any type of application the SOC may need, including computer vision. In the modern world, with everything going digital, all security services and applications have become networked, and as such, they belong to IT. AV applications and services have increasingly become an integral part of an organization's IT infrastructure. Software-defined approach to AV IT teams responsible for data protection are more in favor of a software-defined approach to AV that allow virtualised, open technologies as opposed to traditional hardware-based solutions. Software's flexibility allows for more efficient refreshment cycles, expansions and upgrades. The rise of AV-over-IP technologies have enabled IT teams in SOC's to effectively integrate AV solutions into their existing stack, greatly reducing overhead costs, when it comes to technology investments, staff training, maintenance, and even physical infrastructure. AV-over-IP software platforms Moreover, with AV-over-IP, software-defined AV platforms, IT teams can more easily integrate AI and Computer Vision applications within the SOC, and have better control of the data coming in, while achieving true situational awareness. Situational awareness is all about actionable data delivered to the right people, at the right time, in order to address security incidents and challenges. Situational awareness is all about actionable data delivered to the right people Often, the people who need to know about security risks or breaches are not physically present in the operation centers, so having the data and information locked up within the four walls of the SOC does not provide true situational awareness. hyper-scalable visual platforms Instead there is a need to be able to deliver the video stream, the dashboard of the data and information to any screen anywhere, at any time — including desktops, tablets phones — for the right people to see, whether that is an executive in a different office or working from home, or security guards walking the halls or streets. New technologies are continuing to extend the reach and the benefits of security operation centers. However, interoperability plays a key role in bringing together AI, machine learning and computer vision technologies, in order to ensure data is turned into actionable data, which is delivered to the right people to provide 'true' situational awareness. Software-defined, AV-over-IP platforms are the perfect medium to facilitate this for any organizations with physical and cyber security needs.
Securing Your Business While Working Remotely
It's a very common purchase for people to seek a smart security camera to remotely link them to their home while at work. Now the emphasis has shifted, with a lot more people working from home, business owners should consider a surveillance device to deter would-be thieves, protecting valuable equipment crucial for businesses to operate successfully. A robust security camera setup can aid existing security staff, and give business owners peace of mind out of hours. According to a recent report, police forces are having to carry out extra night patrols in empty city and town centers, as burglars target shops, pubs and other commercial premises during the pandemic. During these unprecedented times, investing in a video security system can save you and your business money – and in more than one way. In addition to preventing loss of property from inside, surveillance cameras also prevent acts of theft and vandalism by outside individuals However, technology, improved cellphone connectivity, apps, and cloud technologies has changed the security market and made it easy for anyone to set up a surveillance ecosystem with easy installation and constant round the clock, cloud monitoring. Plus, you can access footage from anywhere in the world via devices and apps – just in case you have to skip the country! The best cameras for SMBs Most good cameras have the much same functionality: excellent video and audio capabilities, remote access and programming, motion and sound detection, and the ability to capture still or video images and audio and save the data to the Cloud. But the burning question is, when you're trying to find a need in a haystack, what will work best for a small to medium sized business? A robust security camera setup can aid existing security staff, and give business owners peace of mind out of hours Now you can buy cameras that come packed with features such as integrated night vision, 1080p resolution, microSD card slot for local recording, two-way audio functionality as well as the latest latest 128bit encryption. They also have wide-angle lenses allowing users to see more of their office with a single camera, and some come with free, intelligent AI-Based motion detection. The AI gives users more choices on what is captured by the camera and when they should be alerted. Users can specify what types of motion they would like to detect, such as an intruder as opposed to a dog, an object crossing a defined boundary or into a specific area. They can also define multiple zones, alerting them immediately when movement is detected in particular areas. Easy installation is crucial These security cameras should also be easy enough to install and use that you don't need to fork out for expensive expert installation, and many can work with existing CCTV and CCTV DVR systems you may already have set-up. Many of the business security cameras are Wi-Fi enabled and come with their own apps, so you can view footage on your smartphone or tablet, no matter where you are in the world. It means you don't need to pay for a security team to watch the footage at all times (though if you can afford it, that won't hurt), and you can store your videos locally with an NVR on a HD, in the cloud with mydlink or do both with a hybrid NVR/cloud recorder. The apps use Rich Notifications which send a push notification with snapshot to the mobile device the moment activity is detected. Users can react immediately without the need to log into the app by accessing the camera's live view or calling one of two pre-assigned contacts with a single tap. Any motion-triggered recordings can be saved in the cloud, or locally on a microSD card. Indoor, Outdoor or both? Indoor cameras can be smaller, more lightweight and are usually less intrusive than bulkier outdoor cameras The primary distinction between indoor and outdoor security cameras is the types of external factors each camera has to be able to withstand. While both types of cameras usually come in similar styles and with comparable features, outdoor cameras need to be able to contend with all types of weather and varying light conditions. Outdoor cameras are also more vulnerable to being tampered with, so they are typically made of more durable materials, like metal, and may be heavier or even housed in a casing in order to discourage easy removal. Indoor cameras can be smaller, more lightweight and are usually less intrusive than bulkier outdoor cameras. Both indoor and outdoor cameras utilize features like infrared, allowing for clear pictures in low light conditions and easy transitions when there is a sudden change in light-changing automatically from color images in bright light to black and white when it gets darker. When doing your research, features to look out for include: Wide angle lens for optimum room view or full view of the front of your property Full HD 1080p at 30fps ONVIF compatible - Open Network Video Interface Forum - The forum aims to standardize how IP products within the video surveillance industry communicate with each other. Night vision - look at length of the night vision - 5m is about right Your options will depend on your budget and specific needs, but the above features are a great start when you come to buy.
Related white papers
Ensuring Cybersecurity Of Video
Market Report: Cannabis At A Glance
Making Sense of Today's Security Camera Options