Intruder Alarm Accessories
(232)


Browse Intruder Alarm Accessories
Intruder alarm accessory products updated recently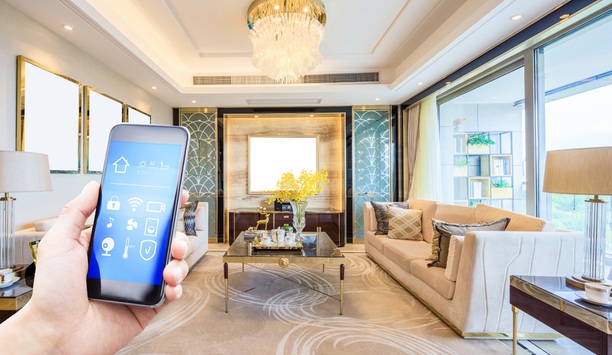 Smart home trends: Combining professional security with the DIY approach
The smart home market has seen significant growth since 2010. Specifically, less than 0.5% of homes in the American region had connected home devices such as thermostats, lighting, security and entertainment in 2010; by the end of 2017, nearly 12% of households in the region will have connected home devices, an average of six devices per home. The success of smart homes started with professional security providers offering bundled packages, focused mostly on security monitoring. However, due to the cost of professional contracts, consumers began to embrace the do-it-yourself (DIY) approach. Despite the challenges and opportunities that come with professional and DIY approaches, the momentum of smart home growth depends on these two approaches working symbiotically. Smart Home Technology Partnerships A few recent examples include the relationship with Vivint and Best Buy and Vivint with Sprint. In most cases, Best Buy is a competitor to Vivint because a consumer can buy point devices and ecosystem and install it themselves or enlist the help of the Geek Squad. Even more recently, Nest announced optional professional monitoring with its Nest Secure products in partnership with MONI. Although this approach isn't new, Scout Alarm, LiveWatch and SimpliSafe already have similar approaches, it continues to stress the need to combine multiple channels and approaches to the smart home market. Moreover, these are examples of symbiotic partnerships that will help the total market. In 2017, there were about 122 million smart home devices shipped globally. The retail channel represented about 62 percent of all device shipments in 2017 and will represent about 70 percent in 2021. Despite the increased demand for professional installation, the do-it-for me approach, most the volume remains with ad-hoc purchases. This includes a consumer video camera or a smart thermostat purchase from a retailer or when a consumer wants to add devices to an existing professionally installed system, they often will buy products from retail. There is a growing needto combine multiplechannels and approachesto the smart home market Furthermore, the multiple-system operator (MSO) and professional security provider channels will be evenly split in 2017; however, by 2021, the MSO channel is expected to be double the market size of the security provider channel. The primary reason for this rapid change over five years is the lack of professional security providers in EMEA and APAC; as a result, MSOs will dominate the professional channels in these regions, while across North America, security providers will maintain a strong market presence. Top Trends In Smart Homes A few of the top trends in smart homes to watch out for over the next 12-24 months include user interface, flexible services, cyber security and adjacent markets. The user interface trend continues to evolve for the smart home. Although voice commands are trending towards becoming the new user interface beyond 2017, the voice will not be the only means to control and interact with the smart home. Mobile phones or tablets will still be required to configure most devices. This means that although the Amazon Echo can control a WeMo plug, the consumer will still be required to download the WeMo app and configure the device. However, after the device is added to the same network as the Echo, the app is no longer needed on a day-to-day basis. Displays will also become increasingly popular throughout homes because the smart home is becoming increasingly isolating. Mobile phones or tablets will still be required to configure most devices in future smart homes DIY ecosystems such as Wink or SmartThings or Philips Hue lighting are often limited to one person with one mobile device. As a result, other members of the household would need access to that mobile device or would need access on their own device after being authorized by the primary user (all assuming a smart speaker is not being used). This is very limiting and the user experience is negatively affected. (Voice assistants like Google Home have added a feature to allow multiple accounts using voice recognition, which will help personalize smart homes.) However, displays in the home are a way to access all devices for anyone in the home. Smart Home Equipment Cost Flexible service offerings and pricing is already taking shape across smart home offerings. DIY installed smart home systems such as Scout Alarm already offer no contract monitoring. Professional monitoring companies are already offering no contract pricing and providers such as Comcast are looking to pilot programs for just video monitoring bundled with Internet for a low monthly fee. Options for financing are also going to become commonplace. Smart home equipment is expensive, especially when attempting out outfit a modest size home (2,500 square feet +). Immediate access to services is becoming more critical. This means consumers should be able to access on-demand service options directly from a mobile device to activate or deactivate professional monitoring. Lastly, pricing still needs to come down for many smart home devices but there is a threshold. Since many smart home devices today do not have a recurring monthly fee, the cost of maintaining mobile apps, platforms and support services must be propped up by higher device prices. However, companies can look to offset some cost by sourcing different material. According to the IHS Markit Teardowns Team, the cost of the metal ring on the Nest 3rd Generation thermostat is $10, which is more expensive than the LCD display which comes in at $9. In comparison, the Ecobee3's most expensive part is the LCD screen at about $4.00. As a result, the Ecobee3 costs nearly $20 less to manufacture compared with the Nest 3rd Generation thermostat. Smart Home Security Securing the smart home will be a hot topic over the next 12 months. One method of change will be manufacturers requiring consumers to change default passwords. Manufacturers need to start requiring consumers to change passwords before a product can be used. Home routers, for example, often use 'admin' as the username and 'password' as the password and most users never change these. For elder care, door/window sensors and motion sensors could be used in combination with software to monitor routine The challenge that many consumers and suppliers face today is that many passwords are built directly into the firmware and the consumer has no way of making changes. As a result, the integrity of the device comes down to the supplier. As threats become more severe with ransomware and other botnet attacks, manufacturers will need to implement additional thresholds of threat assessments to keep consumers safe. One method involves two-factor authentication. IHS Markit expects the monetization of cyber-security for residential customers to start appearing in 2018. This means that security service providers would monitor network traffic for the consumer. The software would not be monitored or implemented directly by the consumer; instead, the service provider will take care of all the monitoring of network traffic. What this means is that the software or router would monitor network traffic for patterns and manage which servers are pinged by IoT devices such as consumer video cameras. Care Homes And Insurance Companies Although the compound annual growth rate (CAGR) for smart home device revenue is set to exceed 50% through 2021, the growth could be much higher with support from adjacent markets such as elder care, construction/developers and insurance companies. For elder care, door/window sensors and motion sensors could be used in combination with the software to monitor routine. If an elderly person suddenly changes their routine, this would alert caregivers. This same premise can be used in professional elderly care settings to help staff prioritize patient needs. IHS Markit expects the monetization of cyber-security for residential customers to startappearing in 2018 Working with insurance companies is another method of reaching the customer with smart home devices; however, the use of insurance is highly fragmented across regions. As a result, North America is the best opportunity as of 2017 to partner with insurance companies. Furthermore, insurance companies are mostly interested in managing the entire ecosystem. Blending Professional And DIY Smart Homes While offering subsidized equipment (smoke detectors and water leak detection) can reduce claims, insurance companies need to have full access to the data – as a result, they are more interested in creating their own platform from scratch or working with a provider to support data analysis. Working closely with builders will also continue to gain traction, especially across EMEA and APAC. By working closely with builders, this reduces the challenges associated with B2C channels and the overall cost of the system can be masked by the mortgage payment, resulting in more system installations with less distribution expense. Overall, the line between professional and DIY smart home is blending. CEDIA and Amazon recently announced a collaboration and Netgear Arlo announced the first wire-free and battery-operated ONVIF compliant camera. With the combination of voice-control, consultations from Amazon and Best Buy, the reduction in the pile of smart home hubs in the basement as more protocols are embedded in gateways/routers, and no further need for the special Apple chip for HomeKit compliance after iOS 11, smart homes are becoming easier to achieve both for consumers and professionals.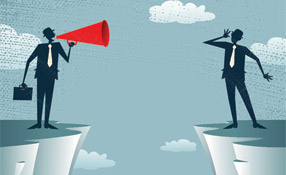 Despite Benefit Of More Efficient 911 Responses, ASAP-to-PSAP Implementation Lags
ASAP-to-PSAP technology automates communications between alarm monitoring companies & PSAPs and dispatches emergency service In April 2015, Cary, N.C., adopted a technology called Automated Secure Alarm Protocol to Public Safety Answering Point (ASAP-to-PSAP), but currently they are among only a handful of emergency 911 call response locales that use ASAP-to-PSAP technology in the United States. Commander Scott Edson of the Los Angeles County Sheriff's Department, speaking to a seminar gathering at ISC West, emphasized the importance of rolling out more implementations of ASAP-to-PSAP. The technology benefits residential and commercial alarm monitoring companies and their customers by eliminating dispatching errors and speeding dispatching times. There are 6,500 PSAPs that respond to emergency 911 calls in the United States. They take more than 250 million 911 phone calls per year from the public and from central station alarm monitoring companies. PSAPs then route the information from 911 calls to the right emergency service and then dispatch police or fire services. ASAP-to-PSAP technology automates the communications between alarm monitoring companies and PSAPs and dispatches the emergency service. The Central Station Alarm Association, the Association of Public Safety Communications Officials and Vector Security developed the software technology back in 2009. So what's the implementation hold-up? "As always, funding is the issue," says Ron Lander, CPP, principal with Ultrasafe Security Specialists in Norco, Calif. "The cities don't want to spend the money. The central stations want to implement it. They say it will reduce personnel needs." Replacing central station phone calls with data entered by a central station operator offers three major benefits, according to a PowerPoint presentation developed by Bill Hobgood, project manager with the Richmond, Va., Public Safety Team. First, it eliminates telephone calls between alarm monitoring companies and PSAPs, which take up time that could be spent with individual 911 callers, who might be in immediate physical danger. It eliminates the inevitable miscommunications between two human beings talking on the telephone – "Speak up, I can't hear you." "Was that Fourth Street or Fifth Street?" "Oh, Fifth Avenue, sorry." Then there are also communications problems related to language in our increasingly multi-cultural society. Finally, and perhaps most important, it speeds the processing and response times by crucial minutes. Research shows that an ASAP communication takes 15 seconds or less to dispatch police or fire units. By comparison, a telephone communication takes 1.5 to 3 minutes or more to dispatch units. Upon implementing ASAP-to-PSAP, there was a 13 percent drop in the number of police alarms handled by telephone An ASAP application carries out three tasks. It translates data from the alarm monitoring company into a format that the PSAP technology can read and process. Second, it updates the alarm monitoring company on the status of the alarm— message accepted and referred to the right emergency service or rejected for one reason or another. Finally, an ASAP application provides continuing updates including cancellation notices from the alarm monitoring company, notices that emergency service has been dispatched, notices that emergency responders have arrived at the scene and notices that events have been closed out. Houston implemented the technology in 2011 and has reaped enormous benefits. According to Bill Hobgood, Houston encompasses 634 square miles, has a population of 2.3 million people and runs the nation's fourth largest PSAP. The city receives more than 2,600 police alarms weekly from 43,000 alarm systems monitored by three alarm companies. Upon implementing ASAP-to-PSAP, there was a 13 percent drop in the number of police alarms handled by telephone. Non-emergency telephone calls declined by 15 percent. The PSAP estimates that it is saving $1 - $2 million annually. What about accuracy and response times? Hobgood studied results in his own city of Richmond as well as York County, Va., in the Tidewater region, both of which implemented ASAP-to-PSAP in 2011. Hobgood's study found that when the system eliminated call-taker involvement, it eliminated spelling mistakes and accidental transposition of street address numbers. It also eliminated problems related to low-volume headsets and accents. Those are impressive business and performance improvements, which is driving Commander Edson's interest in rolling out more implementations.

Illinois Association Works To Quell Proposed Fire Alarm Legislation
Anyone who questions the value of participation in local and national burglar and fire alarm associations need only look at the ongoing activities of the Illinois Electronic Security Association (IESA) to validate the reason for membership. Just last week IESA members and lobbyists traveled downstate to Springfield to show support and testify against two new bills, up for debate in a senate committee hearing, that would ultimately prove harmful and create a competitive disadvantage for licensed Illinois alarm companies. And while IESA remains on alert, they feel certain they have thwarted the latest attempt to change the way alarm companies in the state do business. Municipal fire alarm monitoring Two new bills surfaced in the Illinois General Assembly, SB 1495 and SB 1685, one resurrecting the issue of municipal monitoring of fire alarms and the other in essence duplicating the current alarm company state licensing signed into law in 1984. SB 1495 sought to amend the Fire Protection District Act to allow the board of trustees of any fire protection district to adopt ordinances regulating the supervision and monitoring of fire alarm systems maintained within the district. In 2011, IESA fought a push by the Lisle-Woodridge Fire Protection District to move fire alarm signals from burglar and fire alarm companies to district-run monitoring facilities. IESA was successful in thwarting that attempt when the 7th U.S. Circuit of Appeals upheld an injunction against the fire protection district's enforcement of the ordinance. The other bill, SB 1685, would require fire alarm system designers in the state to hold National Institute for Certification in Engineering Technologies (NICET) Level 3 certification or higher. Being that there are only 147 persons certified in the state at this level or higher, the legislation would essentially prohibit at least 80 percent of existing private alarm contractors in Illinois from continuing to offer fire alarm design and installation services, says Kevin Lehan, executive director of IESA and manager of Public Relations for EMERgency 24 in Des Plaines, Ill. Lehan says he is confident these bills will not be called out of committee for a vote after the group's testimony last week outlining the adverse effect of the proposed legislation. Duplicate licensure for alarm contractors Lehan says, with regards to SB 1495, the Illinois Fire Inspector's Association reasoned that an increase in fire deaths in the state was cause for a change in who monitors fire alarms. However, Lehan and IESA disputed the statistics – and said that the bill, which refers to commercial fire systems only, is being associated with research specific to residential systems. "Everyone was on board and knew these measures would greatly hurt many member companies if allowed to go through." "This is in no way, shape or form related to the activities of licensed alarm contractors. Those deaths occurred because the residence didn't have a smoke detector or the batteries hadn't been changed. Those deaths didn't happen in a commercial facility. In addition, when you have a system connected and monitored smoke detector, the device does a regular analysis, and the dealer checks to make sure the system is online and operational. We were wrongfully linked to a statistic, and we explained this during the hearing process," he says. Lehan says SB 1685 would basically duplicate the licensure for alarm contractors in Illinois, in place since January 1984. The National Fire Alarm and Signalling code According to Lehan, the overarching document followed and adhered to by licensed alarm companies in Illinois is NFPA 72, the National Fire Alarm and Signaling Code. "The way it works is that licensed alarm companies in Illinois send their fire alarm designs to their local Authority Having Jurisdiction, the AHJ reviews it, and can accept or reject the plans. Once accepted, the system is installed per NFPA 72. The AHJ inspects for NFPA 72 compliance and if the system passes, occupancy is granted." "We continue to play defense, but our members came through. The alarm industry had 90 percent of the seats occupied in the committee meeting room, and we had about 60 people participating. The Illinois alarm industry spends a tremendous amount of money to make sure our legislative rights are protected. Everyone was on board and knew these measures would greatly hurt many member companies if allowed to go through."
Featured white papers
OSDP Is The Strongest Access Control For Your Business
Download
Preparing Your Organization With Quality Situational Awareness
Download
Is Your Access Control As Effective As You Think?
Download