ISONAS Access Control Softwares
(2)
Browse Access Control Softwares
Access control software products updated recently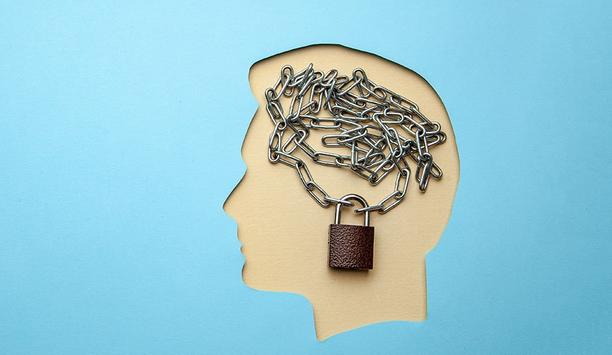 Unlocking human-like perception in sensor-based technology deployments
Like most industries, the fields of security, access, and safety have been transformed by technology, with AI-driven automation presenting a clear opportunity for players seeking growth and leadership when it comes to innovation. In this respect, these markets know exactly what they want. They require solutions that accurately (without false or negative positives) classify and track people and/or vehicles as well as the precise location and interactions between those objects. They want to have access to accurate data generated by best-of-class solutions irrespective of the sensor modality. And, they need to be able to easily deploy such solutions, at the lowest capex and opex, with the knowledge that they can be integrated with preferred VMSs and PSIMs, be highly reliable, have low install and maintenance overheads and be well supported. With these needs in mind, camera and computer vision technology providers, solutions providers, and systems integrators are forging ahead and have created exemplary ecosystems with established partnerships helping to accelerate adoption. At the heart of this are AI and applications of Convolutional neural networks (CNN), an architecture often used in computer vision deep learning algorithms, which are accomplishing tasks that were extremely difficult with traditional software. But what about 3D sensing technologies and perception? The security, safety, and access market have an additional crucial need: they must mitigate risk and make investments that deliver for the long-term. This means that if a systems integrator invests in a 3D sensing data perception platform today, it will support their choice of sensors, perception strategies, applications, and use cases over time without having to constantly reinvest in alternative computer hardware and perception software each time they adopt new technology or systems. This begs the question - if the security industry knows what it needs, why is it yet to fully embrace 3D sensing modalities? Perception strategy Intelligent perception strategies are yet to evolve which sees designers lock everything down at the design phaseWell, one problem facing security, safety, and access solutions providers, systems integrators, and end-users when deploying first-generation 3D sensing-based solutions is the current approach. Today, intelligent perception strategies have yet to evolve beyond the status quo which sees designers lock everything down at the design phase, including the choice of the sensor(s), off-the-shelf computer hardware, and any vendor-specific or 3rd party perception software algorithms and deep learning or artificial intelligence. This approach not only builds in constraints for future use-cases and developments, it hampers the level of perception developed by the machine. Indeed, the data used to develop or train the perception algorithms for security, access, and safety use cases at design time is typically captured for a narrow and specific set of scenarios or contexts and are subsequently developed or trained in the lab. Technology gaps As those in this industry know too well, siloed solutions and technology gaps typically block the creation of productive ecosystems and partnerships while lack of commercial whole products can delay market adoption of new innovation. Perception systems architectures today do not support the real-time adaptation of software and computing engines in the field. They remain the same as those selected during the design phase and are fixed for the entire development and the deployment stage. Crucially, this means that the system cannot deal with the unknowns of contextually varying real-time situations where contexts are changing (e.g being able to reflex to security situations they haven't been trained for) and where the autonomous system's perception strategies need to dynamically adjust accordingly. Ultimately, traditional strategies have non-scalable and non-adaptable competing computing architectures that were not designed to process the next generation of algorithms, deep learning, and artificial intelligence required for 3D sensor mixed workloads. What this means for industries seeking to develop or deploy perception systems, like security, access, and safety, is that the available computing architectures are generic and designed for either graphic rendering or data processing. Solutions providers, therefore, have little choice but to promote these architectures heavily into the market. Consequently, the resulting computing techniques are defined by the computing providers and not by the software developers working on behalf of the customer deploying the security solution. Context…. we don't know what we don't know Perception platform must have the ability to adjust to changes in context, thereby improving the performance post-deployment To be useful and useable in the security context and others, a perception platform must have the ability to adjust to changes in context, can self-optimize, and crucially, can self-learn, thereby improving the performance post-deployment. The combinations of potential contextual changes in a real-life environment, such as an airport or military base, are innumerable, non-deterministic, real-time, often analog, and unpredictable. The moment sensors, edge computing hardware, and perception software are deployed in the field, myriad variables such as weather, terrain as well as sensor mounting location and orientation all represent a context shift where the perception systems' solution is no longer optimal. For example, it might be that a particular sensor system is deployed in an outdoor scenario with heavy foliage. Because the algorithm development or training was completed in the lab, the moving foliage, bushes, or low trees and branches are classified as humans or some other false-positive result. Typically, heavy software customization and onsite support then ensue, requiring on-site support by solutions vendors where each and every sensor configuration needs to be hand-cranked to deliver something that is acceptable to the end customer. A new approach for effective perception strategies Cron AI is building senseEDGE, which represents a significant evolution in the development of sensing to information strategy. It is a 3D sensing perception and computer vision platform built from the ground up to address and remove the traditional deployment and performance bottlenecks we've just described. senseEDGE is aware of the user application reaction plan indication to trigger an alarm or turning on a CCTV camera The entire edge platform is built around a real-time scalable and adaptable computing architecture that's flexible enough for algorithms and software to scale and adapt to different workloads and contexts. What's more, it has real-time contextual awareness, which means that the entire edge platform is, at any time, aware of the external context, the sensor and sensor architecture, and the requirements of the user application. Furthermore, when it produces the object output data, it also aware of the user application reaction plan indication, which could be triggering an alarm or turning on a CCTV camera when a specific action is detected. This approach turns traditional perception strategies on their head: it is software-defined programmable perception and computing architecture, not hardware-defined. It is free from the constraints imposed by traditional CPU or GPU compute dictated by hardware architecture providers and not limited to the perception built defined during design time. And, being fully configurable, it can be moved from one solution to another, providing computation for different modalities of sensors designed for different use cases or environments, and lower risk of adoption and migration for those developing the security solution. Future perception requirements senseEDGE is also able to scale to future perception requirements, such as algorithms and workloads produced by future sensors as well as computational techniques and neural networks that have yet to be invented. Meanwhile, latency versus throughput is totally software-defined and not limited by providers of computing architecture. Finally, contextually aware, it is fully connected to the real world where the reflexes adapt to even the subtlest changes in context, which makes all the difference in time and accuracy in critical security situations. This is how CronAI sees the future of perception. It means that security and safety innovators can now access and invest with low risk in a useable and scalable perception solution that can truly take advantage of current and future 3D sensor modalities.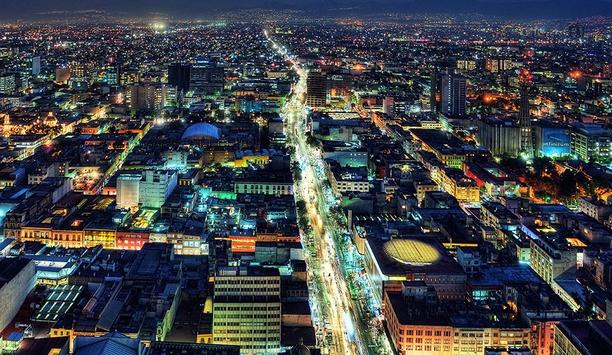 Safety In Smart Cities: How Video Surveillance Keeps Security Front And Center
Urban populations are expanding rapidly around the globe, with an expected growth of 1.56 billion by 2040. As the number of people living and working in cities continues to grow, the ability to keep everyone safe is an increasing challenge. However, technology companies are developing products and solutions with these futuristic cities in mind, as the reality is closer than you may think. Solutions that can help to watch over public places and share data insights with city workers and officials are increasingly enabling smart cities to improve the experience and safety of the people who reside there. Rising scope of 5G, AI, IoT and the Cloud The main foundations that underpin smart cities are 5G, Artificial Intelligence (AI), and the Internet of Things (IoT) and the Cloud. Each is equally important, and together, these technologies enable city officials to gather and analyze more detailed insights than ever before. For public safety in particular, having IoT and cloud systems in place will be one of the biggest factors to improving the quality of life for citizens. Smart cities have come a long way in the last few decades, but to truly make a smart city safe, real-time situational awareness and cross-agency collaboration are key areas which must be developed as a priority. Innovative surveillance cameras with integrated IoT Public places need to be safe, whether that is an open park, shopping center, or the main roads through towns Public places need to be safe, whether that is an open park, shopping center, or the main roads through towns. From dangerous drivers to terrorist attacks, petty crime on the streets to high profile bank robberies, innovative surveillance cameras with integrated IoT and cloud technologies can go some way to helping respond quickly to, and in some cases even prevent, the most serious incidents. Many existing safety systems in cities rely on aging and in some places legacy technology, such as video surveillance cameras. Many of these also use on-premises systems rather than utilising the benefits of the cloud. Smart programming to deliver greater insights These issues, though not creating a major problem today, do make it more challenging for governments and councils to update their security. Changing every camera in a city is a huge undertaking, but in turn, doing so would enable all cameras to be connected to the cloud, and provide more detailed information which can be analyzed by smart programming to deliver greater insights. The physical technologies that are currently present in most urban areas lack the intelligent connectivity, interoperability and integration interfaces that smart cities need. Adopting digital technologies isn't a luxury, but a necessity. Smart surveillance systems It enables teams to gather data from multiple sources throughout the city in real-time, and be alerted to incidents as soon as they occur. Increased connectivity and collaboration ensures that all teams that need to be aware of a situation are informed instantly. For example, a smart surveillance system can identify when a road accident has occurred. It can not only alert the nearest ambulance to attend the scene, but also the local police force to dispatch officers. An advanced system that can implement road diversions could also close roads around the incident immediately and divert traffic to other routes, keeping everyone moving and avoiding a build-up of vehicles. This is just one example: without digital systems, analyzing patterns of vehicle movements to address congestion issues could be compromised, as would the ability to build real-time crime maps and deploy data analytics which make predictive policing and more effective crowd management possible. Cloud-based technologies Cloud-based technologies provide the interoperability, scalability and automation Cloud-based technologies provide the interoperability, scalability and automation that is needed to overcome the limitations of traditional security systems. Using these, smart cities can develop a fully open systems architecture that delivers interoperation with both local and other remote open systems. The intelligence of cloud systems can not only continue to allow for greater insights as technology develops over time, but it can do so with minimal additional infrastructure investment. Smart surveillance in the real world Mexico City has a population of almost 9 million people, but if you include the whole metropolitan area, this number rises sharply to over 21 million in total, making it one of the largest cities on the planet. Seven years ago, the city first introduced its Safe City initiative, and ever since has been developing newer and smarter ways to keep its citizens safe. In particular, its cloud-based security initiative is making a huge impact. Over the past three years, Mexico City has installed 58,000 new video surveillance cameras throughout the city, in public spaces and on transport, all of which are connected to the City's C5 (Command, Control, Computers, Communications and Citizen Contact) facility. Smart Cities operations The solution enables officers as well as the general public to upload videos via a mobile app to share information quickly, fixed, body-worn and vehicle cameras can also be integrated to provide exceptional insight into the city's operations. The cloud-based platform can easily be upgraded to include the latest technology innovations such as license plate reading, behavioral analysis software, video analytics and facial recognition software, which will all continue to bring down crime rates and boost response times to incidents. The right cloud approach Making the shift to cloud-based systems enables smart cities to eliminate dependence on fiber-optic connectivity and take advantage of a variety of Internet and wireless connectivity options that can significantly reduce application and communication infrastructure costs. Smart cities need to be effective in years to come, not just in the present day, or else officials have missed one of the key aspects of a truly smart city. System designers must build technology foundations now that can be easily adapted in the future to support new infrastructure as it becomes available. Open system architecture An open system architecture will also be vital for smart cities to enhance their operations For example, this could include opting for a true cloud application that can support cloud-managed local devices and automate their management. An open system architecture will also be vital for smart cities to enhance their operations and deliver additional value-add services to citizens as greater capabilities become possible in the years to come. The advances today in cloud and IoT technologies are rapid, and city officials and authorities have more options now to develop their smart cities than ever before and crucially, to use these innovations to improve public safety. New safety features Though implementing these cloud-based systems now requires investment, as new safety features are designed, there will be lower costs and challenges associated with introducing these because the basic infrastructure will already exist. Whether that's gunshot detection or enabling the sharing of video infrastructure and data across multiple agencies in real time, smart video surveillance on cloud-based systems can bring a wealth of the new opportunities.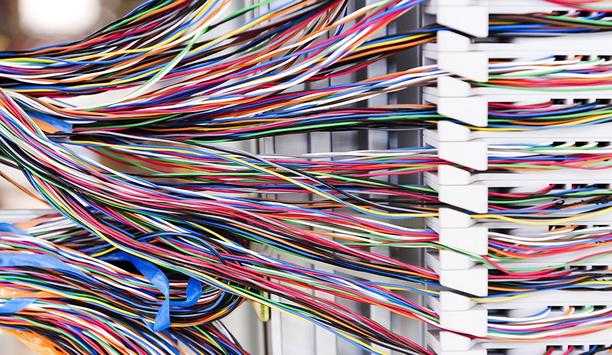 How Businesses Can Prepare Their Communications Infrastructure And Critical Event Management Plans For The Next Chapter Of The Global Pandemic
The global pandemic has created a working environment filled with uncertainty and, at times, fear, as COVID-19 cases surge yet again and businesses continue to navigate a complex web of infectious disease mitigation protocols and managing the distribution of a potential vaccine. Organizations are operating in an environment where a critical event, posing significant risk to its employees and daily operations, could occur at any moment. Even with a vaccine showing light at the end of a very dark tunnel, the pandemic unfortunately may be far from over, and the communication of accurate public health information to a widely distributed, often remote workforce is vital to keeping employees safe and businesses running. Organizations that plan ahead, invest in an emergency management system and share key updates quickly, reliably and securely, can keep employees safe while ensuring business continuity when it matters most. Taking time to plan and prepare Throughout the pandemic, U.S. offices have gone through alternating stages of reopening and re-closing Throughout the pandemic, U.S. offices have gone through alternating stages of reopening and re-closing. However, whether businesses are operating at a limited or full capacity, medical experts are expecting continuous waves of COVID-19 cases, as community transmission continues to hit record highs. The only way for businesses to keep their employees and customers safe, protect their operations, and retain trust with their key stakeholders during these tumultuous times is to be proactive in nature. Organizations need to put a business resiliency plan in place now that outlines key actions to take if (or when) an issue relating to local spread of the novel coronavirus arises. By having a plan in place and practicing it regularly, organizations can minimize risks and maximize employee safety surrounding critical events, such as suspected or confirmed exposure to COVID-19 in the workplace. Context of emergency management Ensuring the safety of employees (and others within the company's facilities) needs to be the number one priority for organizations; and in any crisis scenario, a prepared and practiced plan maximizes a company's chances of success. In PwC's 2019 Global Crisis Survey, business leaders across a range of industries shared their experiences, expectations, and top strengths and weaknesses in the context of emergency management. By a wide margin (54% vs. 30%), organizations that had a crisis response plan in place fared better post-crisis than those who didn't. When it comes to ensuring the wellbeing of staff, businesses need to think through a comprehensive, iterative infectious disease mitigation and operational continuity strategy and practice it as often as possible. Investing in proper technology A vital step in adequate critical event management planning is investing in the proper technology infrastructure For today's modern organization, a vital step in adequate critical event management planning is investing in the proper technology infrastructure to streamline the communication of vital information. Organizations should explore risk intelligence, critical communication and incident management software to keep their people safe, informed, and connected during critical events - and, thankfully, decision-makers are starting to take note. The Business Continuity Institute 2020 Emergency Communications Report found that 67% of organizations at least use emergency notification and/or crisis management tools. Reliable risk intelligence system Building upon that trend, a reliable risk intelligence system can anticipate and analyze the potential impact of incidents, such as increases in local cases of COVID-19, send vital updates to a distributed workforce of any size on multiple devices regarding infectious disease mitigation protocols and public health directives, and then help incident response teams virtually collaborate while maintaining compliance standards. Automating as much of this process as possible through technology allows human decision makers to efficiently and effectively focus their time, effort and expertise on what matters most in a crisis situation - implementing sound operational continuity strategies and, more importantly, ensuring employees' safety and well-being are prioritized and appropriately considered when stress rises. Communicating vital updates This is the cultural component of incident management based on emotional intelligence, empathy, effective employee engagement, and authentic listening that makes or breaks an organization's response to challenging situations. Employees must be aware at a moment's notice to stay away from or exit contaminated areas If employees are exposed in the workplace to a confirmed or suspected case of COVID-19, employers must be prepared to quickly update staff on vital next steps, as outlined by the CDC and other public health authorities, and arm key functions - such as security operations, HR, facility management, legal and compliance - with the information they need to mitigate potential spread of the virus, including: Closing/cleaning the office: Employees must be aware at a moment's notice to stay away from or exit contaminated areas. From there, it is critical that businesses communicate clearly with cleaning staff to follow procedure, use the right disinfecting products and sanitise high-touch surfaces. Alerting key groups that may have been exposed: Employers have a duty to rapidly notify workers of potential exposure to COVID-19. Having the proper communication infrastructure in place can streamline contact-tracing as well as the subsequent testing process, and save vital time. Ensuring work-from-home continuity or diverting workflows to alternative physical environments: Every work environment looks different today. Whether an organization is managing a distributed workforce, full-capacity essential workers or something in between, there needs be a communication system in place to ensure business continuity. Outlining next steps for reopening: After a potential exposure, employees require the proper reassurance that they will be returning to a safe working environment in an organized, thoughtful manner, which is aligned to public health best practices. Whether it is coordinating a limited capacity return to the office or outlining new infectious disease mitigation protocols - such as steps for receiving a vaccine in the coming months - employees must continue to be updated quickly, comprehensively, and often. Incident management technology There is no doubt that organizations will continue to face a myriad of challenges as they navigate business operations during the pandemic into 2021, as the general public awaits the broad deployment of a vaccine. Public and private sector leaders still have months ahead of them before daily operations even begin to resemble "business as usual." To best prepare for the next chapter of the global pandemic, organizations should outline a plan tailored to infectious disease mitigation protocols; explore augmenting their crisis management policies with risk intelligence, crisis management and incident management technology; and focus employee communications on containing and rapidly resolving events associated with COVID-19 exposure. Keeping employees safe, informed, and connected during critical events are mandatory considerations for leaders as they analyze existential threats to their business in 2021 and beyond.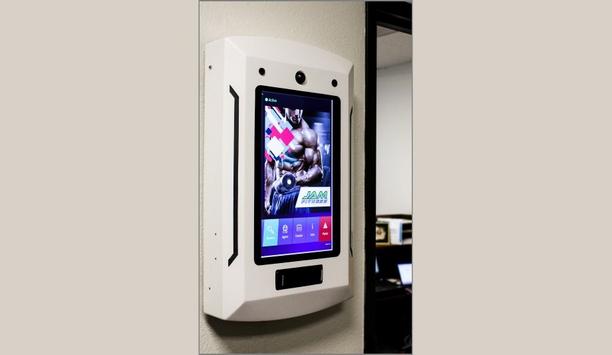 Cozaint Corporation Launches BOBBY-W Physical Security Kiosk To Augment Human Security Guard Environments
Cozaint Corporation, manufacturer of 'smart' physical security platforms, has announced the launch of the BOBBY-W wall-mounted physical security kiosk. Available immediately, this 'Video Surveillance as a Service' (VSaaS) device has been designed to augment human security guard environments that need additional eyes and ears on their premises. BOBBY-W physical security kiosk BOBBY-W is based on a custom, Cozaint-built expandable platform that allows for the integration of a multitude of IoT sensors which allow for the monitoring and alerting of motion, water leaks, door/window opening, room temperature, lighting, and much more. All of these sensors are centrally monitored and the service can interact with an organization's existing security team. BOBBY-W standard features include: 24/7 180-degree video surveillance Facial recognition-based access control Smartphone-based access control IoT Sensor management Remote monitoring and concierge service Panic communication Expandable platform Touchless access control solution The timing couldn't be more perfect for the need of a touchless access control solution" "The timing couldn't be more perfect for the need of a touchless access control solution and the BOBBY-W physical security kiosk seems to fit the current market requirements. The integration of the BOBBY-W kiosk, along with Cozaint's facial recognition technology, and Isonas' Pure IP Access smartphone reader controller using Pure Access is ideal," stated Fred Sumner, West Region Account Executive at Isonas, Inc. He adds, "Cozaint has been great to work with and we're thrilled that our Pure IP access control API was able to integrate so well into the BOBBY-W platform. " 24/7 remote monitoring With 24/7 remote monitoring included with the BOBBY-W service, customers can rest assured that their environment has the added protection to deal with unauthorized entries or incidents that could cause personal harm or property damage. BOBBY-W's interactive touchscreen display is designed to showcase company news and information (or even specific advertising) as well as communication in cases of emergency to trained remote monitoring staff. With the current global pandemic challenges, BOBBY-W also has an optional integrated kiosk offering that incorporates the non-contact thermal imaging system from feevr. feevr non-contact thermal imaging system "We are delighted to be an available integration partner with Cozaint's BOBBY-W security kiosk that allows organizations to monitor individuals that may show possible symptoms of an elevated skin temperature as they enter a particular campus," said Barry Oberholzer, Founder and CEO of x.labs, the company behind the feevr non-contact thermal imaging system. He adds, "We agree that the integration of the feevr platform with the BOBBY-W physical security kiosk delivers enhanced peace-of-mind and situational awareness to an organization." Facial recognition access control Every BOBBY-W wall-mounted kiosk comes standard with facial recognition access control Every BOBBY-W wall-mounted kiosk comes standard with facial recognition access control, which utilizes the Isonas Pure IP access control solution with smartphone authentication capabilities, as well as IoT sensors for motion detection, door/window openings, and environmental conditions (temperature, etc). Another integration partner to the BOBBY platform is the Enterprise Asset Tracking platform from Sympler. Enterprise Asset Tracking platform "With Enterprise Asset Tracking, organizations can simply place asset tags (small/thin devices with unique identifiers) onto valuable equipment, keys, lanyards, or even an individual's wrists with a standard watch band and continually track and locate those company assets," stated Jeff Debrosse, Principal and Founder of Sympler. Jeff adds, "The tags report asset's positions within the enterprise campus or jobsite. This information is integrated into the BOBBY-W monitoring platform and an asset's real-time location, distance, and movement pattern can be quickly determined." BOBBY security towers The BOBBY-W platform is the first in the Cozaint line of physical security kiosks and towers. Cozaint will be delivering new BOBBY security towers later in 2020. BOBBY-W wall-mounted physical security kiosks are available as of August 2020 and are rented to customers on a monthly basis, alleviating any capital equipment expenses and maintenance costs. Complete maintenance and service of the BOBBY-W kiosk is provided throughout the life of agreement, as well as 24/7 online technical support and remote monitoring service.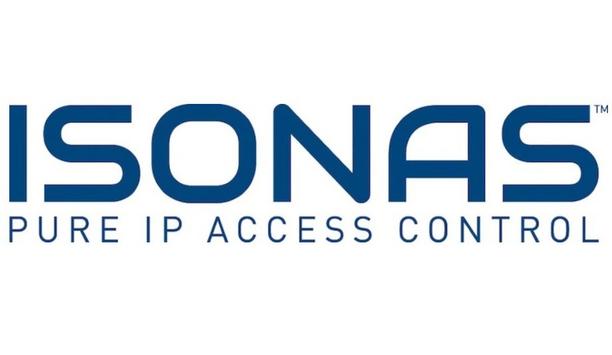 ISONAS Inc. Announces Installation Of Its Pure IP Access Control Solution At Premier Packaging's Distribution Center In Kentucky
ISONAS Inc., a globally renowned IP access control and hardware solutions provider, and part of the Allegion family of brands, has announced that the ISONAS Pure IP access control solution has been installed at a new flagship distribution center for Premier Packaging, an international packaging solutions company, with facilities in 14 locations nationwide. ISONAS Pure IP access control In the summer of 2018, Premier Packaging was looking to implement an access control system to help secure their brand-new 320,000-square-foot facility in Louisville, Kentucky. After working closely on a recent project with Orion Networks, a trusted IT infrastructure provider, Premier Packaging relied on their recommendation to implement a cutting-edge access control solution from ISONAS. With no access control system in place at any of their 14 locations and a combination of office workers, support staff, truck drivers and warehouse employees entering and existing the building daily, a process to control access was a necessity. Monitoring and tracking visitors to distribution center A major challenge facing the new distribution center was truck drivers, who came into the facility, were not company employees. With on average 250 people coming in and out of the new facility in Kentucky daily, monitoring and tracking who those people were and if they belonged there was imperative. They were also looking for the flexibility to manage the locking and unlocking of doors remotely, rather than having to rely on physical keys. "After comparing ISONAS to other access control systems out there, we knew that ISONAS was the right flexible access control solution to meet Premier Packaging's security needs," states Brock Jamison, VP and Director of Sales at Orion Networks. ISONAS RC-04 reader-controllers installed ISONAS Pure Access software was implemented to give the packaging company remote access capabilities The initial project consisted of 18 ISONAS RC-04 reader-controllers installed at their new distribution center in Louisville. The RC-04 reader-controllers from ISONAS delivers advanced technical functionality with an easy installation process. In addition to the ISONAS hardware, the ISONAS Pure Access software was implemented to give the packaging company remote access capabilities. Pure Access Pure Access, ISONAS's industry-renowned software, is a cloud-based access control application that provides users the ability to manage their access control from anywhere at any time, on any device. "We are extremely happy that our unique access control solution could help Premier Packaging improve safety and security at their new distribution center seamlessly," states Jonathan Mooney, ISONAS Sales Leader. ISONAS cloud-based platform By using both the ISONAS hardware and software solution together, Premier Packaging was able to improve security and keep employees safe. With the ISONAS cloud-based platform, Premier now required all Louisville employees to enter the building using their ID badges to gain access. If an employee was not in the database and verified, then access would be denied. Future plans include rolling out the ISONAS access control solution to additional buildings and possibly integrating it with other security systems.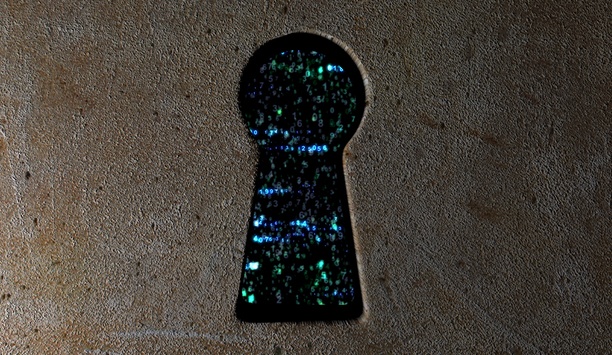 Cybersecurity: Why It Matters Now And Forever
Cybersecurity has become a major element – and a major source of discussion – in the physical security marketplace as a result of the rise in networked systems. And we may still not be talking enough about cybersecurity. Here is part one of our Cybersecurity series. "Cybersecurity requires everyone in the security industry to be playing offense and defense at the same time, every single day," says Bill Bozeman, President and CEO of PSA Security Network. "It needs to just become part of the standard conversation when we are talking about physical security because they are so intertwined." Creating New Industry Leaders Cybersecurity and physical security can be seen as two parts of a single entity, and increasingly the two will be combined at the enterprise level over the next several years. "This convergence of physical security and cybersecurity will create new industry leaders that will emerge to lead a new segment of the combined market through strong investment and leadership," says Rob Lydic of ISONAS, now part of Allegion. Data capture form to appear here! Cybersecurity issues dominate almost every discussion in today's physical security industry, and the clear message is that "manufacturers and integrators must continue to create robust and scalable cybersecurity offerings to protect customer data and facilities," says Lydic. He contends that cloud services providers (such as ISONAS) are more cybersecure and reliable 'by orders of magnitude' than non-cloud solutions. Cybersecurity is linked to cloud-based systems and managed security service provider models Cloud-Based Services The Security Industry Association (SIA) has listed cybersecurity as one of 2019's 'Top Megatrends' in the physical security market. SIA says it is important to prioritize cybersecurity among security businesses, for customers' businesses, and for vendors. The trend calls for continual process improvement and investment. Bill Bozeman of PSA Security Network agrees: "Cybersecurity has definitely taken a strong foothold in the industry." With the continued expansion of cloud-based services, cybersecurity will be more important than ever to integrators, manufacturers and end users alike, he says. Notably, cybersecurity is directly linked to two other important industry trends listed by Bozeman: cloud-based systems and the rise in recurring monthly revenue (RMR) and managed security service provider (MSSP) models, whose focus will include cybersecurity. Loss Prevention Executives The days when cybersecurity was exclusively the domain of the information technology (IT) department are gone. "Cybercrime is one of the biggest threats organizations of all sizes and types face today," says Michael Malone, CEO of ADT Cybersecurity (formerly known as Datashield). "Considering the magnitude of these crimes, it now falls on the entire organization, including the traditional security or loss prevention executives, to band together to combat these threats." Cybercrime is one of the biggest threats organizations of all sizes and types face today Malone favors (and his company offers) a managed detection and response (MDR) service, which combines advanced technology and human analysis. Using packet capture on the network, an MDR analyst can 'replay' a cyber security event and dig deeper into the incident and determine remediation steps. It's an approach that significantly cuts through false positive 'noise' so security teams can focus on what matters. Helping Security Officers Interestingly, cybersecurity is poised to benefit from another major trend in the physical security market – the rise of artificial intelligence. Specifically, machine learning applications for cybersecurity include: detecting malicious activity, helping security officers determine what tasks they need to complete in an investigation process, analyzing mobile endpoints, decreasing the number of false positive threats, automating repetitive tasks like interrupting ransomware, and potentially closing some zero-day vulnerabilities. But AI in this case is not a panacea. Christopher McDaniels of Mosaic451 recommends pairing human intellect with machine technology to sort through data faster and catch hackers before they do much damage. See part two of our Cybersecurity series here.
Related white papers
Cloud Video and Smart Cities
Physical Access Control In Higher Education
A Brief History of Access Control Credentials