ISONAS Access Control Softwares
(2)
Browse Access Control Softwares
Access control software products updated recently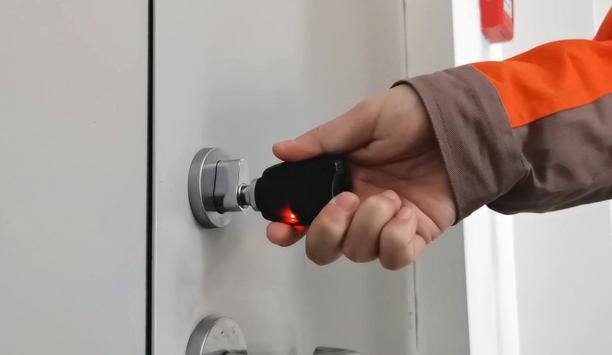 Key-Centric Access Management System: Providing The Highest Possible Levels Of Security
In daily work and life, various locks have always played the role of protecting asset safety. In different usage scenarios, the most appropriate lock must be selected to maximize benefits. In the past applications, the difficulties encountered by managers are as follows. Unlocking authority is difficult to control, unclear access records, emergency unlocking, and troublesome upgrade and installation. Through the following points, how the key-centric access management system solves such problems. Access management system The key-centric access management system, also known as intelligent passive electronic lock system, which is based on three elements: electronic keys, electronic cylinders and management software, can provide powerful and traceable access control. Each smart key is unique and cannot be copied, and in the event of loss or theft, these keys can be quickly disabled. Each smart key is unique and cannot be copied, and in the event of loss or theft, these keys can be disabledIn the process of using traditional mechanical locks, it is not difficult to find that it is quite complex to realize the access control of unlocking. The difficulty is that the keys can be copied at will, the use records are not clear, and the credibility of employees cannot be guaranteed... etc. For managers, this is a safety issue that cannot be ignored. Mechanical lock system And through the key-centric access management system, we can accurately assign access authority for each user, and set different access authority for locks in different areas. For example, we can set the XX user to have access to the archive room (A) from 10:00 on May 1, 2021 to 17:00 on June 1, 2021, within this time range. Outside this time range, there will be no unlock authority. The flexibility of the traditional mechanical lock system is insufficient. There is no clear record to determine who entered the area. It is usually a simple paper record that records the unlocking records of the employees. The authenticity and validity of the system need to be examined. In the key-centric access management system, when an employee unlocks the lock, the unlock record will be synchronized to the management terminal. Remote authorized unlocking With the key-centric access management system, remote authorized unlocking can be realized Through secondary records, managers can easily track employees and supervise employees' visits to each area. In daily work, there are often emergencies that require temporary visits to certain specific areas. If you encounter a situation where the distance is extremely long, and you don't have the key to that area, you can imagine how bad this is. The process of fetching the keys back and forth is time-consuming and laborious. With the key-centric access management system, remote authorized unlocking can be realized. You can apply for the unlocking authority through the mobile APP, or you can temporarily issue the unlocking authority for the area on the management terminal, which saves time and effort. When faced with the failure of ordinary mechanical locks to meet management needs, some managers can already think of upgrading their management system, that is, the intelligent access control system. Passive electronic locks But before making this decision, the manager will inevitably consider the various costs brought about by the upgrade, including installation costs (cable cost), learning costs, and maintenance costs. Since most of the universal intelligent access control systems on the market require wiring and power supply, the cost of transformation and upgrading is quite high for managers who have such a huge amount of engineering. The key-centric access management system is the 'gospel' for managers. Since passive electronic locks and ordinary mechanical locks have the same size, they can be directly retrofitted to existing hardware, and they can be replaced step by step simply and easily. At present, the key-centric access management system is being known and applied by more and more managers and enterprises. Application industries include, such as power utilities, water utilities, public security, telecommunication industry, transportation, etc.
Securing A Sustainable Future
The UK Government has set out an ambitious ten-point plan, known as the green industrial revolution, with an aim "to forge ahead with eradicating its contribution to climate change by 2050." This makes our government the first major economy to embrace such a legal obligation. Green recovery Acknowledging climate change and meeting net-zero is a demanding challenge especially for those affected by the pandemic. But the UK Government, with the launch of its aspiring strategy, is investing everything in its power to promote a 'green recovery.' Here, Reece Paprotny, Commercial Manager and Sustainability Champion at Amthal, highlights how the fire and security industry has an opportunity to use the current recovery period to explore its own sustainable journey and embrace the significance of environment, economic and social collaboration, transparency, and accountability. Employing sustainable technologies Pressure is mounting on construction to find ways to reduce emissions and help meet net-zero targets The perception is that COVID-19 presents a once-in-a-lifetime opportunity to re-write the existing rulebook. This is riding on the significance of changing public support for more environmentally friendly living opportunities, with associated cost savings, efficiencies, and cleaner industries. Innovative sustainable technologies are the key to kickstart this route to success. Nowhere can this be seen more than in the built environment, which currently contributes to 40% of the UK's carbon footprint. Pressure is mounting on construction to find ways to reduce emissions and help meet net-zero targets. This is through the entire life cycle of a building, to reduce their impact on the environment from planning stages, through build and demolition. Building the right environment By creating the right policy environment, incentives for innovation and infrastructure, the Government can encourage companies to seize the sustainable opportunities of new technologies and value chains linked to green sectors. They can accelerate the shift of current carbon-intensive economic and industrial structures onto greener trajectories, enabling the UK to meet global climate and development goals under the Paris Agreement on climate change and the 2030 Agenda for Sustainable Development. Transparent working practices Each industry sector is expected to engage and pledge its support to achieve the significant deadlines. Every company can make a difference, even with small steps towards a sustainable future. So while elements such as safety and security represent just one component of building the right sustainable environment, it paves the way to opening up our sector to greater efficiencies, transparent working practices, and encourages collaborative use of resources. Sustainability in security The security sector has a significant opportunity to incorporate 'going green' into its practices In fact, the security sector has a significant opportunity to incorporate 'going green' into their processes, and practices. This is right from product lifecycles to more environmentally friendly work practices when it comes to maintenance and monitoring services. When integrating environmentally friendly practices, starts with the manufacturing and production of the wide variety of systems in operation for the security sector. And some certifications and guidelines can be achieved, such as the ISO 14000 which looks into eliminating hazardous materials being used which in turn will reduce carbon footprint. Upgrading supply chain process Observing the complete supply chain and working with partners to reduce unnecessary travel, shipments, and transportation of products, can all contribute and create sustainable processes. In the maintenance and monitoring of products, it is essential installers and security specialists consider their own environmental impacts. Simple changes such as switching company vehicles to electric options for site visits can make a significant difference to climate change and improving air quality. Presenting sustainable ways of disposing of products at the end of their natural lifecycle is key to change in our sector. This is especially in the security industry where many customers will need a complete overhaul of outdated solutions or need systems upgrading due to changing threat levels. Sustainable evolution Progress is being made, specifically in the fire and security industry, in its sustainable evolution. Businesses are trying to develop a reputation for "sustainability" or "good corporate citizenship." And it has gone well beyond the theory to the practical, where companies recognize activities have an impact on the environment and are also reviewing the social and economic influences. Three pillars of sustainability In a recent interview, Inge Huijbrechts, the Global Senior Vice President for safety and security and Responsible Business at Radisson Hotel Groups sees her vision to combine safety, security, and sustainability. Inge focuses on three pillars, namely, Think People, Think Community, and Think Planet. Think People means that we "always care for the people in our hotels and our supply chain." So, in outwards communications, safety and security were always part of the Think People focus area. Think Community is caring and contributing in a meaningful way to communities where we operate. Finally, Think Planet makes sure that "our footprint on the environment is as light as it can be in terms of energy, water, waste, and carbon, and making sure that we incorporate sustainability into our value proposition." Moving forward Apprenticeship schemes are integral to 'think people' and have a role to play in the social impact on the security industry There are immediate actions that can be taken by companies in the security industry to support sustainable development, working right from within a company to supporting industry-wide initiatives. From a social perspective, at a foundation level, "Think People' can see the Living Wage Foundation as an example of a commitment to a team. This is for businesses that choose to go further and pay a real Living wage based on the cost of living, not just the Government minimum. Apprenticeship schemes are also integral to 'think people' and have a pivotal role to play on the social impact on the security industry. It addresses the sector-wide issue of finding employees with the right mix of skills to collaborate and meet discerning consumer demands for increasingly smart security solutions for homes and businesses. Impact of the full lifecycle of products From an environmental view, or 'think planet,' we need to collectively look at all elements of our industry, with a desire to analyze the impact of ingredients used, supply chain, or manufacturing alone, and also consider the full lifecycle of our selected products from creation to end of life. As Jamie Allam, CEO Amthal summarises, "This is a long-term, sustainable investment in our people, our products, and our business based on our values." "When put together, a social team which feels empowers and operates in environmental optimum working conditions is in a position to provide a great experience to our customers, creating an economic positive difference. It forms the basis of a sustainable sector vision for the security industry-wide to adopt." Taking action Amthal is taking action based on the ready-made universally agreed UN 17 Sustainable Development Goals. Also known as Global Goals, these are at the heart of the 2030 Agenda for Sustainable Development, adopted by all United Nations Member states. This agenda is a plan of action for people, the planet, and prosperity. By being an early adopter, we believe we can engage with customers, partners, and suppliers on these issues and generate opportunities to innovate for mutual and industry sector benefit. Together, we can contribute to building a more sustainable security sector and future, and contribute to the UK Government's green industrial revolution.
Impact Of Challenges In The Component Supply Chain On Security Manufacturers
Prices and delivery times for essential components in video surveillance systems are being driven up as demand soars from other industries. Secure Logiq's Robin Hughes explains the current state of the market. Challenges Component shortages and supply chain challenges are a hot topic in just about every industry based on semi-conductors and silicon chips right now, and security is no exception. It's common knowledge that the global Covid lockdown caused a shutdown in the mining of silicon and spherites as large industries such as motor manufacturing canceled or postponed their chip orders – this has caused a supply gap that every industry is feeling. However, there is a second challenge that is hitting the security sector particularly hard, and it may not be one you are expecting – cryptocurrencies. Cryptocurrencies and security When people discuss cryptocurrencies and security, thoughts often turn to cybersecurity and ransomware payment tracking. But the issue for the majority of the security industry comes from crypto mining. When it comes to cryptocurrencies, GPUs are intrinsic for 'proof of work' mining GPUs (Graphics Processing Units) are a key component in video surveillance, they decode images and display them onto screens. With the increase of video analytics, these have also become key to running the complicated algorithms required for creating the metadata and presenting it in a meaningful way for end-users. However, when it comes to cryptocurrencies, GPUs are intrinsic for 'proof of work' mining. Demand for GPUs When Bitcoin prices were relatively low, it was hard to justify the cost of a GPU and the associated power consumption for Bitcoin mining applications. But as the price of Bitcoin has increased exponentially, demand for GPUs to do the number-crunching has grown dramatically causing a major shortage and huge price hikes. This rise in prices is not correlated with an increase in technological performance on the new GPUs, it is entirely a case of demand outstripping supply and a resulting bidding war. To put this in context, cards are currently going new for around twice the original price and manufacturers simply cannot keep up with the demand. Chia On top of this, there is a new cryptocurrency creating a new threat to a different part of the video surveillance industry. A new 'environmental' cryptocurrency called Chia has dispensed with the processing power and electricity demands of traditional GPU mining, instead of utilizing the spare storage space on hard drives (HDD) to verify blockchain transactions ('proof of space'). The demand for this particular cryptocurrency has to date called on 30 Exabytes of storage since May this year – that's 30 Billion Gigabytes of data, and it's not just HDDs, high-capacity SSDs are also in demand. This is causing massive hard drive supply issues globally, thus rocketing prices for those that are available. HDD consumption The security industry sits comfortably in the 'Big data' category and with storage retention times running from 30 days to 6 months Of course, this has a particularly large knock-on for the video surveillance market. There is nothing more data-intensive than video, other than multiple streams of HD video. With this in mind, the security industry sits comfortably in the 'Big data' category and with storage retention times running from 30 days typically up to 6 months and longer in some regions/applications, the video surveillance market consumes more HDDs than many other markets. Growth of data centers While you would think that this would make security an important area for HDD manufacturers, our market is a relatively small player. IT vendors will always focus on their core customers, and the rise of the gaming market, as well as the growth of data centers due to remote working in the pandemic, has created a more important sector to serve – and these customers will always come first. Imagine the daily storage space required if 5 Billion people uploaded just one image a day to 'the cloud'! Component manufacturers These factors combined with the lack of raw materials leading to longer lead times for component manufacturers mean that the prices for hard drives and GPUs are likely to remain inflated well into 2022 while factories play catch up on the backlog. The market for IT hardware is currently strong enough to continue even with the increase in component prices and the extended lead times for products. If you can get your hands on any HDDs, the delivery times from most distributors are around 6-8 weeks. Increased delivery times All of this has had a serious impact on the security industry. Video surveillance projects are now facing the combined issue of increased delivery times and higher costs. Many manufacturers, integrators, and distributors are doing their best to absorb the price increases where they can, but this is unsustainable over the long term. So what can be done? Second-hand applications Some people are getting more creative by purchasing from the second-hand market Some people are getting more creative by purchasing from the second-hand market. However, it is unlikely that commercial applications will be willing to risk potential downtime or data losses by using second-hand components that have been pushed hard for months on end mining cryptocurrencies. Making early purchases While I can't comment on what other manufacturers have done, at Secure Logiq we have been watching this market trend closely. We always try to keep a close eye on anything that has the potential to significantly impact our manufacturing capabilities and try to offset any potential challenges with early purchases before the impact is fully felt. As such, we have been able to secure enough products to continue manufacturing as normal for more than six months. Increased demand as a challenge While we have this existing stock to meet current and anticipated orders, we continue to scour the market for any available stock to make sure we are at the top of the list when any fresh products come on the market. This has meant that throughout our 10-year history we have never failed to deliver a customer order within 7-10 working days. The delays with component manufacture and the ongoing increased demand will continue to present a huge challenge to the video surveillance and wider security industry. However, good planning and intelligent design will allow projects to remain on track. Security technology manufacturers are not alone in this challenge, but the dual-threat is perhaps unique. It will take a while for this threat to be overcome, but with robust planning and by paying close attention to the market forward-thinking video surveillance manufacturers can still deliver projects for their clients.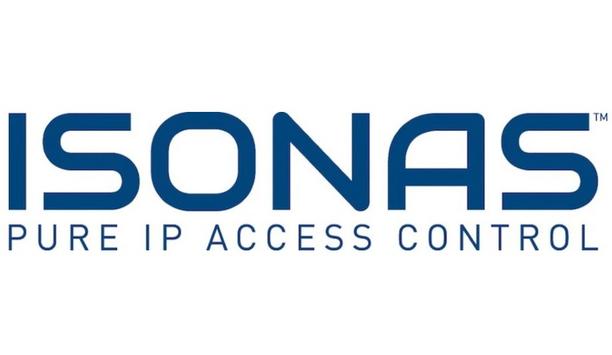 ISONAS Inc. Enhances Safety At Chicago School District By Deploying Cloud-Based Pure IP Access Control Solution
ISONAS Inc., a globally renowned IP access control and hardware solution provider, and part of the Allegion family of brands, has announced that the ISONAS Pure IP access control solution has been deployed at a school district in the southwest suburb of Chicago. With six buildings within the district, they wanted to be able to manage access at all buildings on one unified platform. Remote access The school district had three main priorities for the upgrade, which included controlling the flow of traffic during after-hour events, eliminating the need for keys to manually lock and unlock doors, and finally have the ability to utilize remote access. Safety was a huge priority at the school district, which included keeping students and staff safe and secure in all six buildings. Without being able to control unauthorized visitors at all entrance ways, there was no way to effectively protect everyone district-wide. ISONAS Pure IP access control solution Upon a strong recommendation from the school IT Director, ISONAS was awarded the project after the school put the project out for bid. The school district believed in the power of the ISONAS Pure IP solution and knew it was the right cloud-based technology to overcome all their current challenges. With the recommendation from the IT Director and a strong relationship with Advanced Wiring Solutions, the school district was ready to move forward with the security upgrade at high speed. Advanced Wiring Solutions is a Chicago-based premier low-voltage electrical contractor, who has handled structured cabling, security, access control, AV, and CCTV camera installations for over 20 years. ISONAS RC-04 reader controllers installed It's been a pleasure working with ISONAS from the onset of this project to completion" The project was on a tight timeframe and included installing 188 ISONAS RC-04 reader controllers, in under three months, on every access point within the six buildings that made up the school district. "It's been a pleasure working with ISONAS from the onset of this project to completion," stated Michael Sanfratello, President at Advanced Wiring Solutions. Michael adds, "From when we were in the bidding stage to deploying the access control system, ISONAS worked closely with the architects, engineers and the school district to develop specifications for the design and installation in order to make it a perfect deployment." Remote monitoring of controlled doors "We are extremely happy that the school district selected the ISONAS solution to successfully secure each entrance way and no longer had to rely on keys for access, making it a safer environment for everyone," said Jonathan Mooney, ISONAS Sales Leader. The school district can now easily monitor all controlled doors remotely and set access schedules for regular school hours and after hours when special events and activities were taking place. With cloud-based access control systems in place, schools across the country can get a clearer picture of who is actually entering their grounds day and night, while not having to physically be on the premises.
ISONAS Pure IP Access Control Solution Creates A Safer Environment In Our Lady Of Perpetual Help Parish, Ohio
ISONAS Inc., an IP access control and hardware solution provider and part of the Allegion family of brands announced that the ISONAS™ Pure IP™ access control solution has been deployed at Our Lady of Perpetual Help Parish in Grove City, Ohio. The parish is comprised of seven buildings, which include the church, preschool, elementary school, rectory, storage garage, athletic building, and modular classrooms. The parish grew from around a dozen visitors daily to more than 80 people visiting the church every weekday morning and more than 500 people visiting over three separate services each weekend recently. Controlling Access The elementary school has grown to host more than 300 students and 50 staff members and volunteers, with the preschool adding another 40 students and staff members to the campus tally. With 28 exterior doors encompassing the fully renovated church, school, and preschool, the parish needed a substantial security upgrade. The new system needed to not just limit access, but also control it. A main challenge at the parish was being able to control access at all seven buildings and provide an environment with improved personal security for their staff, students, and patrons. The security system the parish had in place consisted of a few standalone keypads and electric locks on a couple of doors with no centralized management or communication. Upgrading Security With an influx of people accessing the parish and its facilities, both the facilities director and the maintenance/technology specialist at the parish were ready to find the right access control solution. The new system needed to not just limit access, but also control it. After careful consideration and research, the parish selected the ISONAS™ Pure IP access control solution for their security upgrade. ISONAS introduced the parish to its local certified independent security integrators, Systems 28. "Working with ISONAS on this project was a tremendous experience from start to finish, and we were thrilled to be brought on board to handle this security upgrade," said Scott Hoover, sales estimator at Systems 28. "As a certified independent ISONAS systems integrator, we were proud to install this unique solution at our local parish and help make our community safer." ISONAS RC-04 reader controller The parish also liked the fact that an on-site server was not required with the ISONAS solution The project consisted of installing 24 ISONAS RC-04 reader controllers, with 21 deployed on exterior doors and three on interior doors in a month's timeframe. The parish chose the ISONAS solution for a myriad of reasons, with one main factor being the ability to use power over the ethernet for the card readers and electric locks. The parish also liked the fact that an on-site server was not required with the ISONAS solution, as having a cloud-based server was critical to managing access remotely for multiple buildings. ISONAS Pure Access software "We are extremely happy that the parish selected ISONAS as the right solution for their security upgrade and look forward to providing capabilities to easily expand the system in the future," said Jonathan Mooney, ISONAS sales leader. The ISONAS system is extremely user-friendly and much more convenient Along with the ISONAS hardware, the ISONAS Pure Access software was deployed for its remote access capabilities. Pure Access™, ISONAS's software, is a cloud-based access control application that provides users the ability to manage their access control from anywhere at any time, on any device. Remote access functionality "The ISONAS system is extremely user-friendly and much more convenient than the previous 'stand-alone' system we had in place prior to this upgrade," said Kevin Radwanski, facilities director at Our Lady of Perpetual Help Parish. "We especially like the remote access functionality, as it has been great for us to be able to lock and unlock doors remotely during regular times and emergency situations like the global pandemic."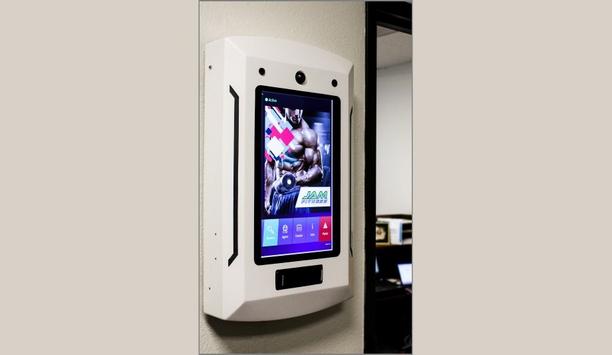 Cozaint Corporation Launches BOBBY-W Physical Security Kiosk To Augment Human Security Guard Environments
Cozaint Corporation, manufacturer of 'smart' physical security platforms, has announced the launch of the BOBBY-W wall-mounted physical security kiosk. Available immediately, this 'Video Surveillance as a Service' (VSaaS) device has been designed to augment human security guard environments that need additional eyes and ears on their premises. BOBBY-W physical security kiosk BOBBY-W is based on a custom, Cozaint-built expandable platform that allows for the integration of a multitude of IoT sensors which allow for the monitoring and alerting of motion, water leaks, door/window opening, room temperature, lighting, and much more. All of these sensors are centrally monitored and the service can interact with an organization's existing security team. BOBBY-W standard features include: 24/7 180-degree video surveillance Facial recognition-based access control Smartphone-based access control IoT Sensor management Remote monitoring and concierge service Panic communication Expandable platform Touchless access control solution The timing couldn't be more perfect for the need of a touchless access control solution" "The timing couldn't be more perfect for the need of a touchless access control solution and the BOBBY-W physical security kiosk seems to fit the current market requirements. The integration of the BOBBY-W kiosk, along with Cozaint's facial recognition technology, and Isonas' Pure IP Access smartphone reader controller using Pure Access is ideal," stated Fred Sumner, West Region Account Executive at Isonas, Inc. He adds, "Cozaint has been great to work with and we're thrilled that our Pure IP access control API was able to integrate so well into the BOBBY-W platform. " 24/7 remote monitoring With 24/7 remote monitoring included with the BOBBY-W service, customers can rest assured that their environment has the added protection to deal with unauthorized entries or incidents that could cause personal harm or property damage. BOBBY-W's interactive touchscreen display is designed to showcase company news and information (or even specific advertising) as well as communication in cases of emergency to trained remote monitoring staff. With the current global pandemic challenges, BOBBY-W also has an optional integrated kiosk offering that incorporates the non-contact thermal imaging system from feevr. feevr non-contact thermal imaging system "We are delighted to be an available integration partner with Cozaint's BOBBY-W security kiosk that allows organizations to monitor individuals that may show possible symptoms of an elevated skin temperature as they enter a particular campus," said Barry Oberholzer, Founder and CEO of x.labs, the company behind the feevr non-contact thermal imaging system. He adds, "We agree that the integration of the feevr platform with the BOBBY-W physical security kiosk delivers enhanced peace-of-mind and situational awareness to an organization." Facial recognition access control Every BOBBY-W wall-mounted kiosk comes standard with facial recognition access control Every BOBBY-W wall-mounted kiosk comes standard with facial recognition access control, which utilizes the Isonas Pure IP access control solution with smartphone authentication capabilities, as well as IoT sensors for motion detection, door/window openings, and environmental conditions (temperature, etc). Another integration partner to the BOBBY platform is the Enterprise Asset Tracking platform from Sympler. Enterprise Asset Tracking platform "With Enterprise Asset Tracking, organizations can simply place asset tags (small/thin devices with unique identifiers) onto valuable equipment, keys, lanyards, or even an individual's wrists with a standard watch band and continually track and locate those company assets," stated Jeff Debrosse, Principal and Founder of Sympler. Jeff adds, "The tags report asset's positions within the enterprise campus or jobsite. This information is integrated into the BOBBY-W monitoring platform and an asset's real-time location, distance, and movement pattern can be quickly determined." BOBBY security towers The BOBBY-W platform is the first in the Cozaint line of physical security kiosks and towers. Cozaint will be delivering new BOBBY security towers later in 2020. BOBBY-W wall-mounted physical security kiosks are available as of August 2020 and are rented to customers on a monthly basis, alleviating any capital equipment expenses and maintenance costs. Complete maintenance and service of the BOBBY-W kiosk is provided throughout the life of agreement, as well as 24/7 online technical support and remote monitoring service.
Related white papers
School Security Moves to the Cloud
Cloud-based Access Control And Occupancy Management To Safeguard Workplaces
Wireless Access Control eBook