Access Control Cards, Tags & Fobs
(612)
Browse Access Control Cards, Tags & Fobs
Access control card/ tag/ fob products updated recently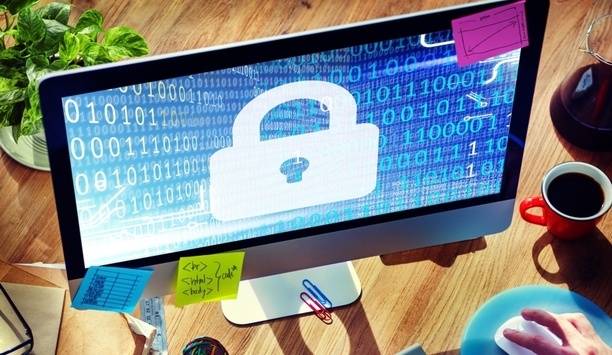 How To Manage Physical Security Data In Compliance With EU GDPR
Until recently, data laws have differed from one country to the next. This meant that for those organizations conducting business or protecting assets abroad, they needed to localize both their infrastructure and policies dependant on the country they were operating in. However, with the impending arrival of the EU GDPR (General Data Protection Regulation), which comes in to force on the 25th May this year, all of that will need to change. Data Management In CCTV Surveillance Surprisingly, despite the fact that much has been written about the impending EU GDPR, very little attention has been devoted to the process of ensuring compliance for the operation of video surveillance, access control and other physical security systems. The EU GDPR dictates that businesses adhere to specific governance and accountability standards with regards to the processing of all data. As this includes such a large scope of data, any public or even private organization using CCTV to monitor publicly-accessible areas must pay attention, as monitoring the public on a large scale is by default considered a high-risk activity. This includes information that shows who a person is, where they are and any other specifics about them.We have seen organizations defining corporate standards for their physical security systems based on IT standards and technologies According to numerous market research studies, many organizations are yet to take the necessary steps in order to review the new regulations and ensure the necessary changes are made to meet these obligations. To date, we have seen organizations defining corporate standards for their physical security systems based on IT standards and technologies. With the implementation deadline of the new regulations fast approaching, these should be in a better state of readiness, with standardized processes, common organizational approach and technology. Enhancing Industry Awareness Of Compliance What's more, a lot of legacy systems or disparate systems are still out there, and these may still have been entirely commissioned and operated by location-specific security teams. Regardless as to where your organization stands in terms of technology, it is important to participate in the GDPR review with a greater sense of urgency. The EU GDPR dictates that businesses adhere to specific governance and accountability standards with regards to the processing of all data Tony Porter, the UK's Surveillance Camera Commissioner, has been incredibly vocal in recent months with regards to making security system operators aware that their activities will be subject to the GDPR and to signpost them to relevant guidance from the ICO. For those actively seeking to ensure their businesses are compliant, his organization's independent third-party certification is a great place to start. However, with just a few months until the regulation comes into force, it is unfortunate that his organization is not yet in a position to confirm this will be sufficient to demonstrate compliance with the EU GDPR. Ensuring Regulatory Preparedness With this being said, there are still a number of steps organizations can take to ensure they are well-prepared when the law comes into play: Get involved in the GDPR discussion If you haven't already, proactively initiate a GDPR discussion with your legal team and ask for their guidance. Conduct a gap analysis to identify what works and what might require improvement in accordance with the new regulation. Then engage your consultants, integrators and manufacturers who should be able to advise on appropriate solutions. In the vast majority of cases, it should be possible to upgrade the existing system rather than 'rip out and replace'.The appropriate use of encryption and automated privacy tools is a logical step Adopt privacy by design Under the terms of the EU GDPR, data that is anonymized or pseudonymized is likely to be low-risk. The appropriate use of encryption and automated privacy tools is therefore a logical step. For example, video redaction that blurs out people's faces in video unless there is a legitimate reason to reveal their identity can minimize the dangers of having security cameras deployed in public spaces. Seek out certified and sanctioned organizations, such as the European Privacy Seal group 'EuroPriSe', a professional organization whose purpose is to ensure companies meet the 'GDPR-ready' privacy compliance standards. Consider cloud-based services Owners of on-premises video surveillance, access control or ANPR systems are responsible for all aspects of EU GDPR compliance, including securing access to the systems and servers storing the information. However, by working with an approved cloud provider it is possible to offload some of these responsibilities. For example, we partner with Microsoft Azure to offer these systems 'as a service'. This pathway significantly reduces the customer's scope of activities required to ensure compliance and is highly cost-effective. Yet it is important to realize it isn't a full abdication of responsibility. You remain accountable for ensuring data is classified correctly and share responsibility for managing users and end-point devices. With data laws changing around the world, businesses need to seriously consider how their security technology investments will help them manage risks in order to keep pace. With the GDPR deadline approaching, it is the ideal time to re-evaluate practices, partner with forward-thinking vendors and adopt technologies that will help meet privacy and data protection laws. This way, businesses can minimize risk, avoid costly penalties and be ready for anything.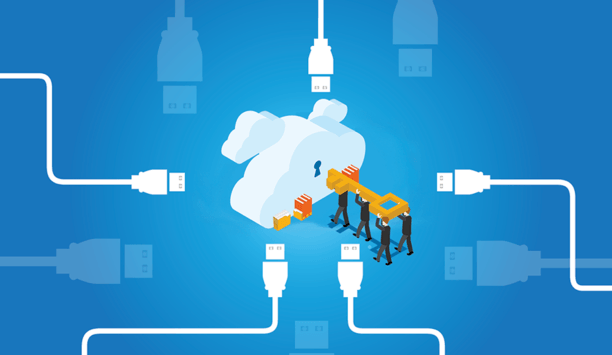 Utilizing The Cloud In Evolving Access Control Systems In 2018
In 2017, SALTO Systems led the market with increased emphasis on two growing sectors within access control: Mobile technology and cloud solutions. Strengthening Market Positions Mobile access control applications are now a must across all security verticals. The hospitality sector, for example, is quickly seeing smartphones replacing room keys and check-in lines with mobile apps like SALTO's JustIN Mobile. This technology replaces the need for an access card by securely sending a mobile key OTA from access control management software, to an iOS or Android device. This is an operations time and money saver. SALTO – an innovator in cloud-based access control – strengthened its position in 2017 by acquiring the remaining shares of Clay Solutions, a leading provider of cloud technology for smartlocks. Together, SALTO and Clay developed the technology that SALTO uses in its SALTO KS Keys as a Service cloud-based access control. There are several reasons why the market is moving to the cloud: easier maintenance, scalability, reliability, reduced cost and the ability to use anywhere via the internet. It's necessary to deploy wireless, technologically-advanced solutions to make cost-effective access control Encouraging Investment In Access Control Continued investment in mobile access and cloud technology in 2018 is essential to meet the access control needs of the booming multi-family housing and shared office-space markets. Managing access control for end users and residents in these verticals is challenging. Use of mechanical keys in these environments is too expensive and time consuming; it's necessary to deploy wireless, technologically-advanced solutions. SALTO has recently experienced tremendous growth in the U.S. and we're expecting more success in 2018. We've added several seasoned executives to the sales team and will continue to do so. We've also opened our first two XSperience Centers – in New York City and in Atlanta – that showcase our extensive line of products, and serve to conduct dealer and end-user training. The SALTO team looks forward to increasing focus on residential, multi-family and shared office-spaces, as we know that our wireless electronic lock solutions are well-suited for these growing verticals. In 2018, there will be a continued migration to electronic access control: The winners will offer a reliable product with innovative technology, full support, well-established relationships and a national presence.
Top 10 Mergers And Acquisitions In The Security Industry For 2017
Rapid changes in the physical security market this year have largely overshadowed one arena where change has slowed down in 2017 – mergers and acquisitions (M&A). Although there were no "mega-mergers" as in years past (such as Axis-Canon and Johnson Controls-Tyco, M&A activity still made headlines last year on SourceSecurity.com. In 2017, we wrote about M&A news involving companies such as HID Global, Eagle Eye Networks, ADT, and Honeywell. Here's a look at the Top 10 M&A stories in 2016, as reported by SourceSecurity.com: 1. HID Global Acquires Mercury Security HID Global, a subsidiary of ASSA ABLOY specialising in trusted identity solutions, agreed in 2017 to acquire Mercury Security, an OEM supplier of controllers for physical access control. Mercury Security has over three million controllers installed at tens of thousands of sites worldwide, including at more than 90 of the Fortune 100 companies. Mercury's intelligent controllers, interface boards and software complement HID Global's readers, smart cards and mobile IDs for opening doors. 2. ASSA ABLOY Acquires August Home Smart Locks ASSA ABLOY signed an agreement to acquire August Home, a leading smart lock business in the United States, reinforcing the company's position in the residential smart door market. The acquisition includes expansion into complementary smart locks, video doorbells and comprehensive solutions for home delivery. August was founded in 2013. It is headquartered in San Francisco, California. 3. Eagle Eye Networks Buys Panasonic CameraManager One of the largest companies in the cloud video sector, Eagle Eye Networks, aggressively expanded its offerings to the fast-growing market, and its geographic reach, with acquisition this year of Panasonic's cloud-based video business, including the CameraManager and NuboCam brands. The acquisition expands Eagle Eye Networks' coverage in the European region, where the CameraManager system is popular, and will include two additional data centres, to be added to EagleEye Network's existing global network of seven data centres. The acquisition also includes existing CameraManager coverage in Latin America and Asia. 4. dormakaba Acquires Stanley Black & Decker's Mechanical Security Stanley Black & Decker agreed to sell the majority of its Mechanical Security businesses to dormakaba for $725 million in cash. The sale included the commercial hardware brands of BEST Access, phi Precision and GMT. The remaining part of the Mechanical Security businesses, Sargent and Greenleaf, was not included in the sale. 5. ADT Acquisitions Include Cybersecurity Firm ADT, provider of security and automation solutions for homes and businesses in North America, announced the acquisition of DATASHIELD, one of the country's fastest growing cybersecurity companies. Now operating under the brand ADT Cybersecurity, this service is positioned to provide Enterprise and Mid-Market businesses with Managed Detection and Response (MDR) services to combat advanced cyber threats in real time. The acquisition in November closed out a busy year for ADT on the M&A front, including acquisition of commercial security systems integrators Protec in the Pacific Northwest, Gaston Security in Emporia, Va., and MSE Corporate Security in Branchburg, N.J. 6. Honeywell Acquires Nextnine Another big player making a move in the cybersecurity sector was Honeywell, which completed acquisition of Nextnine Ltd., a privately held provider of industrial cyber security solutions. The business is being integrated into Honeywell's Industrial Cyber Security group and will strengthen Honeywell's capability to offer multi-vendor, multi-site secure remote access, monitoring and support to protect industrial control systems and critical infrastructure against a growing threat of cyber-attacks. 7. HID Global Buys Arjo Systems In addition to buying Mercury Security, HID Global also expanded its business in physical and digital identity solutions for secure government ID applications in 2017 with the acquisition of Arjo Systems. The move gives HID Global broader capabilities to deploy electronic identification (eID) and ePassport solutions for government programs. The acquisition also brings together complementary strategies, customer bases and offerings that have strong synergies to support continued innovation for government-to-citizen ID customers. 8. Allied Universal Acquires ALERT Protective Services Allied Universal further expanded its footprint in North America with the acquisition of ALERT Protective Services, a residential community security firm based in Sarasota, Florida. Like Allied Universal, ALERT Protective Services offers integrated security systems and uniformed security professionals to work in tandem with a complete security program at community gatehouses, concierge desks, or security command centres. 9. Veracity Buys iComply Software Company Veracity, a provider of transmission, storage, and display solutions for IP video, announced in 2017 the acquisition of iComply, a software provider of integrated command and control security solutions. The agreement includes all operational staff, software, intellectual property, ongoing business, and also iComply's sales and support subsidiary in India. Veracity will maintain iComply as a separate business and expand its operations. Veracity planned to sell software based on icomply's technology under the Veracity brand in the U.S. market, but will keep the separate brands in the United Kingdom, where icomply is better known. 10. Robotic Assistance Devices Acquired By On the Move Systems Robots came on the security scene in a high-profile way in 2017. On the M&A front, Robotic Assistance Devices (RAD), north American master distributor for SMP featuring exclusive power and other special technology, and a North American distributor for SMP Robotics, announced its acquisition by On the Move Systems (OMVS). The merger with OMVS allows RAD access to capital to scale its product portfolio and further increase its market position as a leader in the robotic guard market.
Featured white papers
The Role Of IT In Physical Access Control
Download
Powerful Video Surveillance Protects Red Bull Racing
Download
Making Your Surveillance Cyber Secure
Download
Access control card/ tag/ fob news