David Antar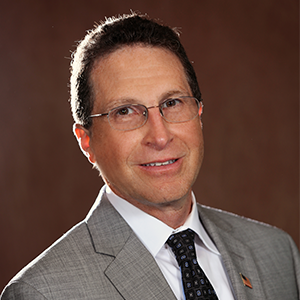 David Antar
President,
IPVideo Corporation
David Antar is the President of A+ Technology & Security Solutions and IPVideo Corporation. His skills include program management, new business development, integration, school security expert as well as strategic planning.
Articles by David Antar
2017 was a very interesting year within the security industry. Although the overall economy seems to be in a stable and growing state, security spending seems to have become more "thought-out" and strategic as opposed to some of the impulsive spending on the latest pieces of technology to hit the marketplace. Many end users and integrators are thinking more long-term and some of the biggest concerns have been scalability and interoperability. Unified Management Platforms One of the strongest trends have leaned closer towards unified management platforms that provide interoperability between video surveillance, access control, fire & burglar, and mass communication systems. The ability to scale to systems that provide a fully integrated security picture has impacted many decisions on purchasing security projects, even when doing so in stages. As the Internet of Things (IoT) is becoming more and more understood and expected, many enterprise-class consumers are seeking ways to leverage the IoT in order to bridge the gap between security and other sensor-based technology to provide "smart solutions" that are becoming incorporated in more and more safe/smart city initiatives. With this growing trend, and the result of many numerous cyber attacks, an increased concern has been put on cyber security and system hardening. The IoT brings a wealth of opportunity to the security industry, however, it also brings a host of cyber security concerns as well. Increasing Cybersecurity And AI The result? More and more focus on integrating increased cyber security parameters and protocol throughout many security systems, products; from the enterprise-class VMS and access control systems down to the individual cameras and sensors being deployed. Additional resources are going to be invested heavily in Artificial Intelligence (AI) as a proactive measure for effective cyber security and system hardening. The "winners" for 2018 and the years to follow are the ones who can combine IoT management and total system integration and interoperability with enhanced cyber security and effective system hardening. IPVideo Corporation had a solid year, focusing on IoT management and working with a number of cities and counties implementing safe city/county initiatives. As we head into 2018, we are anticipating strong growth and anticipate an even greater year than 2017!
Experts sections