Johnson Controls Limited Access Control Readers
(1)
Browse Access Control Readers
Access control reader products updated recently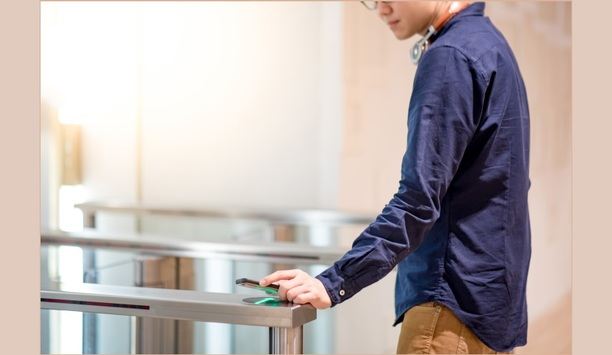 The Growth Of The Mobile Access Card Market In 2020
The emergence of smartphones using iOS and Android is rapidly changing the landscape of the IT industry around the world. Several industries, such as digital cameras, car navigation, MP3, and PNP, have been replaced by equivalent or even better performance using smartphones. Smartphones provide increasing portability by integrating the functions of various devices into a single unit which allows them to connect to platforms with network-based services and offer new services and conveniences that have never been experienced before. These changes have expanded into the access control market. Although not yet widespread, 'Mobile access cards' is one of the terminologies that everyone has been talking about. RF cards used for access security are being integrated into smartphones just as digital cameras and MP3s were in the past. While people might forget their access cards at home in the morning, they seldom forget their smartphones. Using smartphones for access control increases entry access reliability and convenience. Mobile/smartphone access control A key aspect of mobile credential is that it makes it possible to issue or reclaim cards without face-to-face interaction As in other markets, the combination of smartphones and access cards is creating a new value that goes beyond the simple convenience of integration enhancing the ability to prevent unauthorized authentication and entrance. People sometimes lend their access cards to others, but it is far less likely they might lend their smartphone with all their financial information and personal information – to another person. This overcomes an important fundamental weakness of RF cards. Another valuable aspect of mobile credential is that it makes it possible to issue or reclaim cards without face-to-face interaction. Under existing access security systems, cards must be issued in person. Since card issuance implies access rights, the recipient's identification must be confirmed first before enabling the card and once the card has been issued, it cannot be retracted without another separate face-to-face interaction. Mobile access cards In contrast, mobile access cards are designed to transfer authority safely to the user's smartphone based on TLS. In this way, credentials can be safely managed with authenticated users without face-to-face interaction. Mobile cards can be used not only at the sites with a large number of visitors or when managing access for an unspecified number of visitors, but also at the places like shared offices, kitchens and gyms, currently used as smart access control systems in shared economy markets. The market share of mobile access cards today is low even though the capability can offer real benefits to users and markets. While the access control market itself is slow-moving, there are also practical problems that limit the adoption of new technologies like mobile access cards. Use of Bluetooth Low Energy technology While NFC could be an important technology for mobile credential that is available today on virtually all smartphones, differences in implementation and data handling processes from various vendors prevents universal deployment of a single solution to all devices currently on the market. Accordingly, Bluetooth Low Energy (BLE) has been considered as an alternative to NFC. Bluetooth is a technology that has been applied to smartphones for a long time, and its usage and interface are unified, so there are no compatibility problems. However, speed becomes the main problem. The authentication speed of BLE mobile access card products provided by major companies is slower than that of existing cards. Enhancing credential authentication speed Authentication speed is being continuously improved using BLE's GAP layer and GATT layers The second problem is that mobile access cards must be accompanied by a supply of compatible card readers. In order to use mobile access cards, readers need to be updated but this is not a simple task in the access control market. For 13.56 MHz smart cards (which were designed to replace 125 kHz cards), it has taken 20 years since the standard was established but only about half of all 25 kHz cards have been replaced so far. Legacy compatibility and the need for equivalent performance, even with additional benefits, will drive adoption timing for the Access Control market. While BLE technology helps resolve the compatibility problem of mobile access cards, it can identify some breakthroughs that can solve the speed problem. Authentication speed is being continuously improved using BLE's GAP layer and GATT layers, and new products with these improvements are now released in the market. Making use of key improvements allows Suprema's mobile access card to exhibit an authentication speed of less than 0.5 seconds providing equivalent performance to that of card-based authentication. AirFob Patch MOCA System's AirFob Patch addresses the need for technological improvements in the access control market in a direct, cost effective, and reliable way – by offering the ability to add high-performance BLE to existing card readers – enabling them to read BLE smartphone data by applying a small adhesive patch approximately the size of a coin. This innovative breakthrough applies energy harvesting technology, generating energy from the RF field emitted by the existing RF reader – then converting the data received via BLE back into RF – and delivering it to the reader. By adding the ability to use BLE on virtually any existing RF card reading device, MOCA allows greater ability for partners and end users to deploy a technologically-stable, high performance access control mobile credential solution to their employees, using devices they already own and are familiar with. Adding MOCA AirFob Patch eliminates the need to buy and install updated readers simply to take advantage of mobile credential, lowering costs and risks, and increasing employee confidence and convenience. Growth forecast of mobile access card market in 2020 In 2020, forecasts show that the mobile access card market will grow far more rapidly Several companies have entered the mobile access card market, but they have not set up a meaningful product solution stream until 2019. In 2020, forecasts show that the mobile access card market will grow far more rapidly. Reviewing new entries into the market allows identification of the latest products that provide improving solutions to compatibility and speed problems. MOCA AirFob Patch addresses development plans in process today that overcome the legacy installed base of card readers – allowing rapid creation of an environment that can make immediate use of BLE mobile access cards. Integrated mobile digital ID With proven usability and within suitable environments, mobile access cards will also begin to make inroads into other markets, not just the access control market. In the sharing economy market, which seeks access management without face-to-face interaction, the integrated mobile digital ID led by the 'DID Alliance' will serve as a technical tool that can be used in access authentication – forging increasing links between the access control and digital ID markets.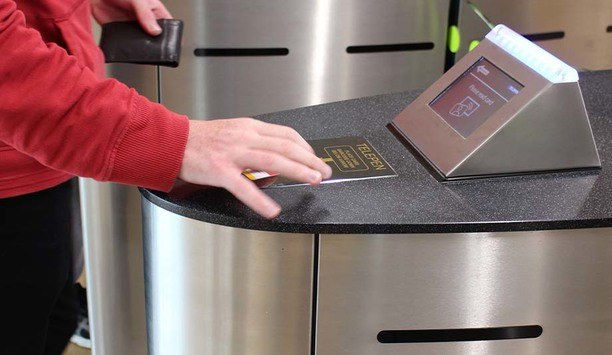 Entrance Control Vs Access Control: Similarities And Differences
Entrance control and access control - of the physical kind - are common terms in the security industry which are often used interchangeably, but should they be? Having worked both sides of the fence, with previous roles at TDSi and HID and now the Major Accounts and Marketing Manager at Integrated Design Limited, Tony Smith highlights the subtle but important differences between these two terms and the systems they refer to, outlining how they should work together to achieve optimal security. Access control is a system which provides discriminating authentication Access control provides a discriminating authentication process and comprises the software or hardware that defines the criteria for acceptance or denial Used to describe a system which performs identification of users and authentication of their credentials (deciding whether or not the bearer of those credentials is permitted admission) access control is an incredibly broad term. Access control provides a discriminating authentication process and comprises the software or hardware that defines the criteria for acceptance or denial of an individual to a restricted area. Entrance control – such as security turnstiles - takes the output of that validation and has the capability to see whether that criteria is being adhered to, either granting or denying access as appropriate. Entrance control is the hardware responsible for keeping people honest If access control verifies authorized personnel using their credentials – their face, fingerprints, PIN number, fob, key card etc – and decides whether or not they are permitted access, entrance control is the hardware which enforces that decision by making users present their credentials in the correct way, either opening to allow pedestrian access or remaining closed to bar entry and potentially raising an alarm. For example, a card reader acts as an access control device, recognizing the card holder as having the correct permissions and saying 'yes, this person can pass'. But, it's the entrance control system – a turnstile, for example – which actually physically allows or denies access. Physical access and video surveillance Some entrance control systems don't feature a physical barrier, however. Fastlane Optical turnstiles will not physically stop an unauthorized person from passing through, and instead alarm when someone fails to present valid credentials, alerting security staff that a breach has occurred. These kinds of turnstiles are suited to environments which just need to delineate between the public and secure side of an entrance, with less need to physically prevent unauthorized users from entering. State of the art access control integrations have been installed for award-winning complex, The Bower It's also possible to capture video footage of any incidents, allowing security personnel to identify users failing to abide by the access control system's rules, using It's also possible to capture video footage of incidents, allowing security personnel to identify users failing to abide by access control system rules the footage to decide on the level of response required. The breach could have been the result of a member of staff being in a hurry and failing to show their card before passing through, in which case they can be reminded about the security protocol. Or, it could be an unidentified person who needs to be escorted from the premises. Entrance control and access control working together For optimum security, access control and entrance control should work together, with the entrance control system enhancing the use of the access control system, making it more efficient and better value for money. The two can't effectively operate without each other. Security turnstiles, for example, require something to tell them that someone is about to enter – the access control system does this – and, the access control system needs a method of stopping people when they don't badge in correctly. The two systems are complementary.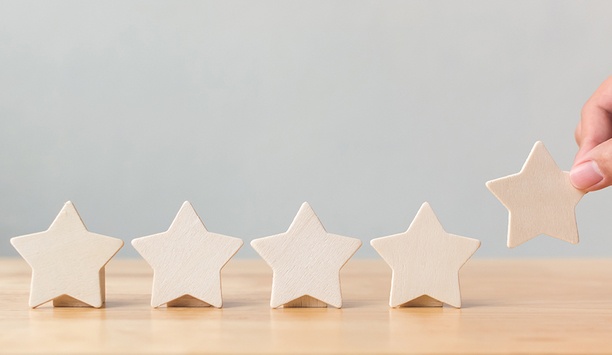 Making The Shift From Manufacturer To Service Provider
The jury is in: traditional security is out — and it's being replaced with service-based solutions. The bottom line is: if you're not embracing it, you'll soon be left behind. XaaS — the collective term referring to the delivery of anything as a service — includes all services made possible through the use of the cloud. Security-as-a-Service (SaaS), which encompasses any type of system from access control to video surveillance, has paved the way for users to gain significant functionality and scalability not previously experienced with more traditional methods. Complicated IT functions SaaS allows manufacturers to provide numerous benefits to their customers As such, there is a marked transition for manufacturers from simply designing and building products to providing a service rooted in a partner- and customer-centric focus. This change hasn't come easily. Some are still holding out and waiting for the "fad" to pass. However, the potential advantages for all parties involved far outweigh the perceived negative points. First and foremost, SaaS allows manufacturers to provide numerous benefits to their customers. An "as-a-service" model shifts the burden of data maintenance and infrastructure spending to an integrator/dealer partner or service provider. This relieves the end user of the expertise necessary to implement complicated IT functions to keep networked and on-premise solutions up-to-date. Traditional security systems Additionally, end users demand solid customer service. For some end users, traditional security systems are so similar in features and functionality that the key differentiator is the ability of the integrator or manufacturer to provide exceptional customer service and training. This is made possible through the service-based model, where customers appreciate a strong relationship with their integrator or manufacturer that provides them with additional knowledge and assistance when necessary. The cloud has proven to be highly functional, flexible, and convenient for organizations Everyone also wants convenience. In the consumer market, we invest in things like meals that are pre-measured, prepped, and ready to be cooked, or companies that auto-ship dog food to our door each month. This ease-of-use translates over to the B2B market, where time is money and systems that save valuable resources are highly regarded. The Role of the Cloud The cloud has proven to be a highly functional, flexible, and convenient method for organizations to leverage as part of their strategies to protect and modernize their facilities. And the service-based nature lends itself well; forward-thinking integrators and dealers can diversify their product arsenal while still capitalizing on a recurring monthly revenue model (RMR). But then why has there been so much resistance to this change? Over the last 10 to 15 years, the cloud has gotten a bad rap for a myriad of reasons, including usability, management, and unreliability. However, that view of the cloud is changing for the positive as the technology becomes more advanced and innovators learn more about what it means to design a product or service with security at its core. "As-a-service" platform For example, one of the biggest misconceptions that plagues the cloud is the idea that it is not secure. However, the security of public cloud service providers is integral to their success because their business depends on it. Developing an ongoing and trustworthy relationship with customers can only be made possible through the assurance that their services are safe and the customer's data is protected. As such, they've embraced the service-based model that is, at its core, the future of the business world as we know it. There isn't a person, manufacturer, or integrator partner out there today who isn't somehow touched or influenced by an "as-a-service" platform. And it's about time the service-based model that leverages the public cloud reaches the masses.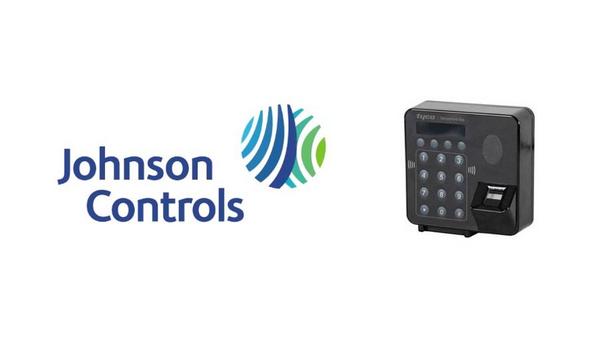 Johnson Controls Unveils Innometriks Cheetah SE Bio High Assurance Smart Card Reader For Secure, Dual-Factor Fingerprint Biometric Authentication
Johnson Controls has announced the release of the Innometriks Cheetah SE Bio High Assurance Smart Card Reader with fingerprint biometric matching. Seamless integration with PACS The Innometriks Cheetah SE Bio High Assurance Smart Card Reader's advanced system and seamless architecture allow for efficient integration with a range of physical access control systems (PACS) with its secure and open-based OSDP protocol. With this update, enrollments are captured and stored in a central database and matched via OSDP or stored directly on a smartcard, When an individual touches a biometric sensor at an access point, the biometric fingerprint image will be captured and compared against the reference template for secure and fast matching. This event is then communicated to the physical access control systems (PACS) to grant the individual instant and authorized access to the requested location. Innometriks Cheetah SE Bio High Assurance Smart Card Reader Innometriks Cheetah SE Bio supports Software House RM Reader functionality for new and existing installations The Innometriks Cheetah SE Bio High Assurance Smart Card Reader offers a low cost, highly secure biometric reader solution that meets implementation paths for Federal Government agencies and non-governmental organizations with guidelines for the incremental rollout of Personal Identification Verification (PIV) enabled access points. The Innometriks Cheetah SE Bio supports Software House RM Reader functionality for new and existing installations as well as the industry standard SIA OSDP protocol. Support for commercial industry smart cards Easy to deploy, as well as flexible in design, the biometrics smart card reader provides tiered authentication levels and the ability to read FIPS-201 based credentials (PIV, PIV-1, CIV, CAC, TWIC). Innometriks Cheetah SE Bio reader also supports commercial industry 13.56 MHz smart cards such as MIFARE, iCLASS, DESFire and DESFire EV1/EV2.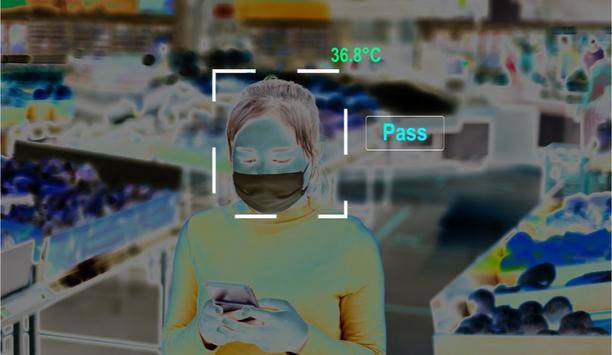 What Do You Need To Know About Thermal Imaging Cameras?
As businesses, schools, hospitals and sporting venues look to safely reopen in a COVID-19 world, thermal imaging systems will play a critical role in helping to detect and distinguish skin temperature variations in people. Thermal surveillance, a mainstay of traditional physical security and outdoor perimeter detection, is now being deployed to quickly scan employees, contractors and visitors as part of a first line of defense to detect COVID-19 symptoms. In the coming weeks and months, the security industry will look to implement thermal camera solutions for customers, yet many questions remain as to the differences between different system types and how to properly install thermal imaging cameras. In this Q&A, Jason Ouellette, Head of Technology Business Development for Johnson Controls, answers several of these questions. Q: What are some of the different thermal imaging solutions available in the market to detect an elevated temperature in a person? For the general market, there are three types of these thermographic screenings. There is the handheld device, which is typically lower cost, very portable, and very easy to use. Typically, this is a point and shoot type of device, but it requires you to be three feet or less from the person that you're screening, which, in today's world, means the user needs to wear protective personal equipment. For the general market, there are three types of these thermographic screenings The second type of solution would best be described as a thermal camera and kiosk. The advantage of this system over a handheld device is this can be self-service. An individual would go up to and engage with the kiosk on their own. But many of these kiosk type solutions have some integration capability, so they can provide some type of output, for either turnstiles, or physical access control, but not video management systems (VMS). Some of the downside of this type of system is that it's less accurate than a thermographic solution because it does not have a blackbody temperature calibration device and the readings are influenced by the surrounding ambient temperature, called thermal drift. So instead of being able to achieve a ±0.3ºC accuracy rating, this system probably provides closer to ±0.5ºC at best. Some of these devices may be classed as a clinical thermometer with a higher degree of one time accuracy, but do not offer the speed and endurance of the thermographic solution for adjunctive use. And then there are thermal imaging camera systems with a blackbody temperature calibration device. These types of systems include a dual sensor camera, that has a visual sensor and a thermal sensor built right into the camera, along with a separate blackbody device. This provides the highest degree of ongoing accuracy, because of the blackbody and its ability to provide continuous calibration. These systems can provide much more flexibility and can offer integrations with multiple VMS platforms and access control devices. Q: When installing a thermal imaging camera system what is the most important element to consider? Camera placement is critical to ensure the system works as expected, however the placement of the blackbody device which verifies the correct calibration is in place is equally as important. If the customer wants to follow FDA medical device recommendations for camera placement, both the height of the camera and the blackbody as well as the distance between these devices should comply with the product installation instructions. This takes into account the device focal range and calibration parameters in addressing the distance from the person undergoing the scan. Also, integrators should minimize camera detection angles to ensure optimal accuracy and install cameras parallel with the face as much as possible, and again in compliance with installation instructions. Integrators should minimize camera detection angles to ensure optimal accuracy The blackbody should be placed outside of the area where people could block the device and located more towards the edges of the field-of-view of the camera. You need to keep in mind the minimum resolution for effective thermographic readings which is 320 by 240 pixels as defined by the standards. To achieve this, you would need to follow medical electrical equipment performance standards driven by IEC 80601-2-59:2017 for human temperature scanning and FDA guidelines. Within that measurement, the face needs to fill 240 x 180 pixels of the thermal sensor resolution, which is close to or just over 50 percent of the sensor's viewing area typically, meaning a single person scanned at a time in compliance with the standards for accuracy. Along with height and distance placement considerations, the actual placement in terms of the location of the system is key. For example, an expansive glass entryway may impact accuracy due to sunlight exposure. Installations should be focused on ensuring that they are away from airflow, heating and cooling sources, located approximately 16 feet from entry ways and in as consistent of an ambient temperature as possible between 50°F and 95°F. Q: Once a thermal imaging camera system is installed, how do you monitor the device? There are several choices for system monitoring, depending on whether the solution is used as standalone or integrated with other technologies, such as intrusion detection, access control or video systems. For standalone systems, the ability to receive system alerts is typically configured through the camera's webpage interface, and the cameras include abilities such as the live web page, LED display for alerting, audio alerts and physical relay outputs. When done right, these features will all follow cybersecurity best practices which is important for any network solution today, including changing default passwords and establishing authentication methods. The ability to receive system alerts is typically configured through the camera's webpage interface These types of thermal cameras can also integrate with turnstile systems, VMS platforms and access control systems. This is typically done through the integration of a relay output, activated by a triggered temperature anomaly event on a thermal imaging camera which can then be used for activities such as locking a turnstile, or through access control and video systems to send an email or provide an automated contagion report for contact tracing. These capabilities and integrations extend the monitoring capability above that of the standalone solution. The camera can be configured to monitor a specific range of low and high alerts. Users can determine the actions that should be taken when that alert exceeds the preset low or high threshold. These actions include things like a bright and easy-to-see LED can provide visual notification through pulsing and flashing lights as an example. Q: What about system maintenance? Does a thermal imaging camera require regular service in order to operate accurately? First it's important to make sure the system is calibrated. This can be done after the unit stabilises for at least 30 minutes to establish the initial reference temperature source known as the blackbody. Calibrations conducted before this warm up and stability time period can throw off accuracy. Also, as part of your system maintenance schedule you will want to perform a calibration check of the blackbody device every 12 months, along with following recommendations of the FDA and IEC. If you install the solution and don't perform maintenance and the blackbody calibration certificate expires, over time there's a risk that the device will experience drift and a less accurate reading will result. There's a risk that the device will experience drift and a less accurate reading will result Q: What final pieces of advice do you have for either an integrator who plans to install a thermal imaging camera system or an end user who plans to invest in this solution? Before you buy a thermal imaging camera check to see if the manufacturer ships the camera with a calibration certificate. Also, become familiar with FDA's guidance released in April 2020, Enforcement Policy for Telethermographic Systems During the Coronavirus Disease 2019 (COVID-19) Public Health Emergency. This document places thermal/fever products for adjunctive use under the category of a Class I medical devices and subject to its regulatory control. Driven by these regulations and categorisation, users need to understand specifically what is required to meet the required level of accuracy for successful detection. While thermal imaging camera systems are more complex than traditional surveillance cameras, they can prove to be a valuable resource when set up, configured and maintained properly.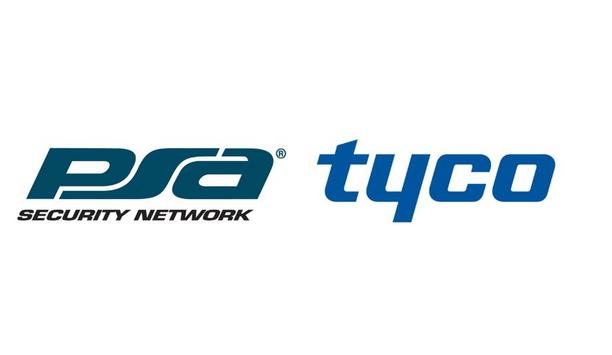 PSA Adds Johnson Controls' Tyco Cloud Services To The Managed Security Service Provider Program (MSSP)
PSA, the consortium of professional systems integrators, announces the addition of Tyco Cloud to its Managed Security Service Provider Program (MSSP). Tyco Cloud is a cloud-based physical security management suite from Johnson Controls developed for video surveillance, access control, intelligence, and integration services on an open and modern micro services architecture. "Tyco Cloud has more than 20 years of experience providing cloud-based security services," said Tim Brooks, PSA's vice president of sales and vendor management. "As our industry moves more and more towards cloud-based offerings, Tyco Cloud is an important addition to our lineup of products." Digital revenue streams Tyco Cloud provides the cost efficiency of software as a service (SaaS) with the simplicity of secure cloud connected hardware. Since its inception, Tyco Cloud has helped customers store and manage over 25 billion minutes of video surveillance in the cloud and is available in 140 countries. "PSA is a leading distributor with a powerful history of delivering best in class physical security technologies as well as the training and support their members need to take advantage of the digital transformation happening in our industry," said Martin Renkis, General Manager of Global Cloud Solutions for Physical Security at Johnson Controls. "We are focused on providing the best solutions to create new digital revenue streams for the PSA members and cost-effective value for their customers." On-Premise security infrastructure Cloud computing improves efficiency, reduces IT costs, and streamlines application management, while increasing scalability, availability, security, and convenience compared to traditional on-premise security infrastructure. Integrators in the PSA Network can leverage the power of IoT, big data, and artificial intelligence for security with Tyco Cloud. PSA's MSSP program hinges on uniting partners in cybersecurity and cloud-based security solutions, offering training and certification opportunities and financing options with assistance from PSA.
Related white papers
RFID and Smartphone Readers in Physical Access Control
3 Reasons To Migrate To A New Access Control System
Mobile Access- What You Need To Know (Part 1)