How Have Trade Show Cancellations Impacted The Security Market?
17 Mar 2021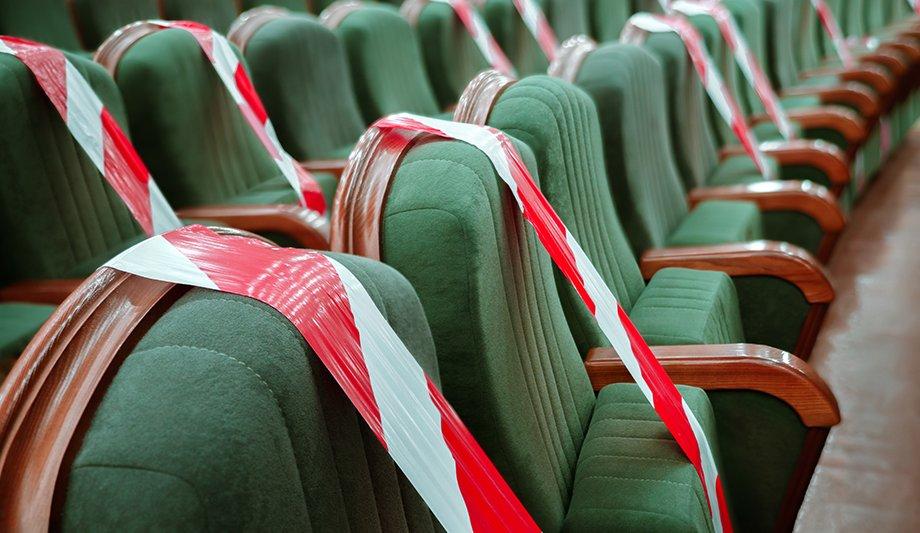 Editor Introduction
It has been two years or so since the last ISC West trade show, the biggest security show in the U.S. market. The coronavirus pandemic has caused a year's worth of trade show cancellations, and the trend will continue for a while longer.
The absence of trade shows has been transformative for the security marketplace, among others, as companies implemented a variety of alternative approaches, with mixed results. We asked this week's Expert Panel Roundtable: What impact has the cancellation of trade shows had on the security industry?
---
With the trade show door closed, many technology companies have opened different windows to their buyers and partners. Extensive trade show budgets are being shifted to where they can make the most impact, such as R&D and digital transformation initiatives. Advancements in digital collaboration and virtual meetings are creating new ways for the security industry ecosystem to engage. We have seen that people who normally could not attend trade shows can now participate virtually. These positive changes may be part of a new normal, but some aspect of in-person trade shows will remain: It is still vital to network with peers, gain market input from buyers, and showcase innovation.
With the removal of the trade shows from our calendars, security buyers have had to spend far more time researching the latest technologies and innovations for themselves. As a result, manufacturers and solution providers have had to ensure that their websites are engaging, informative and that they are capturing and responding to leads in a timely fashion. This means that integrators and end users will stick to what they know, with a large knowledge transfer needed to bring the audience back up to speed when trade shows finally come back online. Webinars and virtual events have somewhat plugged the gap in the short term, but they are not for everyone and it is much harder to engage with prospective buyers.
The absence of trade shows has certainly been noticeable from a marketing department perspective, not least because of all the work involved in presenting at them! Traditionally the marketing calendar is punctuated by a flurry of events throughout the year, giving security providers a good excuse to meet up with partners and customers face to face. These events work very well for launching products to new and existing customers, providing an opportunity to see these 'in the flesh.'
Due to the lack of trade shows in the past year or so, our marketing strategy and budgets have shifted towards online marketing. Online marketing is the obvious and sensible alternative, and something that has accelerated through necessity during the pandemic restrictions. A mix of social media, digital PR and direct engagement through specific virtual events is perfect for reaching an audience that expects this as a minimum.
While trade shows have traditionally been an important part of our industry, it has been enlightening to live without them. I think we have all seen examples of companies and trade show organisations putting together virtual events that left a lot to be desired. Having an event 'just because' is never a recipe for success. Inviting attendees around to virtual booths that are nothing more than vendor websites has wasted people's time and energy. On the other hand, some virtual events (the RLPSA [Restaurant Loss Prevention & Security Association] 'To Go' conference being a case in point) have been well-thought-out, engaging, educational, and even entertaining. We have learned that we can continue to engage and educate prospects and customers without traditional trade shows and that effective communication can come in many forms. While we look forward to interacting more in person, our core focus will be problem solving for our customers and prospects.
To some extent we have not yet seen the full impact of what canceled and postponed trade shows had on the industry, but we are missing those important platforms for information exchange. For a very hardware-centric industry, the physical presentation of solutions is vital, and virtual formats can only substitute to a certain extent. However, this has offered an opportunity for new formats and smaller players to challenge the leading position of the big events. Certainly, this drove innovation among marketeers of the industry, as they were forced to find other ways to gain visibility and allocate budgets in meaningful ways.
The pandemic has highlighted the historical importance of trade shows and face-to-face interactions with customers, partners and industry professionals alike within the security industry. While many trade shows were reimagined as virtual events, this format prohibits the ad hoc interactions, side conversations and spontaneous run-ins that drive new innovations and partnerships within the industry. However, the cancellation of trade shows has encouraged the security industry to be more agile than ever before and reimagine new ways to interact and connect with customers and peers –a subsequent catalyst for both long-term and positive change. For example, with trade shows canceled and customers unable to travel, there has been an individualized focus on small-scale, location-based interactions that have encouraged businesses to better support their customers on a more personal level.
While ONVIF is a global alliance and therefore used to communicating and collaborating from remote locations, we did rely to some extent on trade shows and other events to further our relationship with existing members and meet with industry colleagues. That one-on-one time is hard to come by in today's world of virtual events and meetings, and we look forward to the day we can collaborate again in person with members and the industry at large. For its impact on the security industry as a whole, I think some effects are yet to be realized, but unfortunately, the lack of trade shows stands to have a greater impact on small to mid-sized businesses who relied heavily on those large-scale events to expand their network.
There is no denying the impact of trade show cancellations on an industry as high-touch and relationship-based as security. A trade show's exhibition, sessions, networking and social events are all invaluable for conducting business. Trade shows are still effective ways to showcase your brand to multiple audiences at one time, in one place: customers, partners, colleagues and press. Digital marketing has its benefits and, by increasing our presence across various media platforms, we have maintained our visibility and key relationships. But you can never fully replace in-person, social interaction. Even with the most immersive virtual experience, you still lose much of your ability to bring a product's benefits or applications to life creatively and persuasively. While in-person trade shows will return, web-based activities will also remain viable options. We should view this time as the perfect opportunity to rethink trade shows and make them even more valuable and effective.
Trade shows, national and local, have always played a major role in how security manufacturers and service providers reach dealers, integrators and end-user customers. The Covid-19 pandemic has forced all of us to think of new and creative ways to stay in front of these audiences. Many in the industry have adapted well by modifying or creating new online training tools, virtual product launches and targeted customer events. In a lot of ways, I feel like this has been a much needed reset that helped us get out of a box that required face-to-face touchpoints to develop relationships by leveraging a wide range of innovative technologies. Our new reality has allowed us to create new tools and ways of delivering information that can reach masses instead of just the people right in front of us. New ways of engaging may not replace face-to-face interactions, but they do enhance how we communicate.
For decades, trade shows have ruled our industry's yearly calendar. Marketing programs, sales objectives, and even product development cycles were hinged around these major gatherings. When 2020 put an abrupt stop to all this, we turned to virtual means to share ideas, evaluate technologies, and plan purchases. And we learned valuable lessons along the way: While the need to stay connected is part of human nature, we can keep that connection going without trade shows. In a post-pandemic world, trade shows will continue to be relevant, but they won't be able to continue to do the same old thing using the same old tools. Having a hybrid live/virtual approach to industry events will enable people who might have otherwise been unable to attend to actively participate. Hybrid events will enable industry experts and thought leaders to share their thoughts with event participants without requiring more travel time.
---
Editor Summary
A year (and more) without trade shows has been a wakeup call for the security marketplace. Long dependent on these large gatherings of buyers and sellers, the industry has had to settle on other processes. While not fully replacing the value of face-to-face interaction, the new techniques did unlock a wealth of alternative approaches to interfacing with potential customers. These new techniques will remain a part of the industry even as the trade show model is resurrected.