Kichul Kim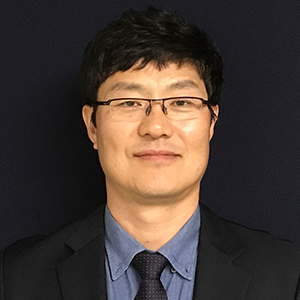 Kichul Kim
President,
Hanwha Techwin America
Before taking on the role of President of Hanwha Techwin America in 2017, Kim had played instrumental roles in sales and corporate management at Hanwha Corporation since 1995. He most recently served as Director of Corporate Business Planning at Hanwha Techwin's Security Division in South Korea.
Round table contributions
The COVID-19 global pandemic had a life-changing impact on all of us in 2020, including a multi-faceted jolt on the physical security industry. With the benefit of hindsight, we can now see more clearly the exact nature and extent of that impact. And it's not over yet: The pandemic will continue to be top-of-mind in 2021. We asked this week's Expert Panel Roundtable: What have been the positive and negative effects of Covid-19 on the physical security industry in 2020? What impact will it have on 2021?
As an industry, we often speak in buzzwords. In addition to being catchy and easy to remember, these new and trendy industry terms can also reflect the state of the security market's technology. In short, the latest buzzwords provide a kind of shorthand description of where the industry is - and where it's going. We asked this week's Expert Panel Roundtable: What new buzzword(s) rose to prominence in the security industry in 2020? (And how do they reflect industry trends?)
As a subset of the larger economy, the security industry is bound to feel the effects of an economic downturn. Such was the case in 2020 when the COVID-19 pandemic undermined economic growth and presented a brand new set of challenges to business. The security industry has been able to pivot toward emerging opportunities, but that success has been offset by broader economic challenges. We asked this week's Expert Panel Roundtable: What impact, positive or negative, has the larger economy had on the security marketplace in 2020?
Articles by Kichul Kim
While the security industry continues to grow, increased commoditization and the rise of low-cost cameras that are vulnerable to cyber-attacks has forced our industry to take a harder look at cybersecurity. Systems integrators and customers are increasingly aware of the dangers posed by these devices, and demand more accountability from manufacturers. This is good news for innovative manufacturers like Hanwha who have always put cybersecurity at the core of their product development. Because we develop most of the components of our products ourselves, from the camera optics to our own chipsets, we are not as reliant on off-the-shelf, potentially vulnerable parts and technology, compared to competing vendors. 2018 Security Market We expect 2018 will see more consolidation, acquisitions and partnerships between organizations. The 'winners' will be companies that are best positioned to address security concerns, while funding innovation. They will be companies that continue to deliver technology, solutions, features and programmes that drive market growth, and generate trust and loyalty among resellers, dealers and customers. The 'losers' will be those who build their business model on low profit margins and favor volume at the detriment of security best practices and quality. From a technology perspective, advances in deep learning and Convolutional Neural Networks (CNN) for image analysis will drive the development of more intelligent devices and advanced analytics on the edge. Record Growth 2017 was another year of record growth for Hanwha Techwin America. We attribute much of our success to our ability to bring truly innovative solutions to market quickly. We have grown our staff significantly in the US over the last year and are actively seeking to hire more qualified sales, engineering and marketing staff in 2018. We are continuing to lead the industry by focusing on our core technologies including optical design, software development and System on a Chip (SoC), while keeping an eye toward future technologies such as advanced in-camera analytics and deep learning.
Experts sections