Wise words


Expert commentary
ISC West attendees include physical and IT security professionals; dealers, installers, integrators, end-users (from various vertical markets), law enforcement/government officials, consultants, specifiers, architects, engineers, consultants, and more. Within the ISC brand, we are continuing to diversify and grow the number of attendees by attracting international visitors, as well as encouraging physical and IT/IoT teams to visit the show together. Our VIP program, branded the ISC Executives' Club® program, attracts the highest level attendees who have buying power for their organization. Members include: high level end-users from government, education, healthcare, retail, casino gaming (and other verticals), national integrators (along with their End User customers), specifying security consultants, and independent dealers/installers with open projects and decision-making power. Some examples of Executive Club clients attending this year's event are the Department of Homeland Security, Apple, Google, San Francisco 49'ers, Sephora, AirBnB, and United Airlines, just to name a few. "We are so honored to have such dedicated and influential customers in our Executives' Club program. They are among the top thought leaders of the physical/IT security industry, and we are truly grateful for their loyalty to our event brand", said Sharon Kelley, ISC Attendee Relations Manager. The show floor The show floor has six featured areas to mirror the evolution of the converged security industry. The areas include: Public Safety, Smart Home, Connected Security, Emerging Tech, Drones & Robotics, and (new for this year) Loss Prevention & Supply Chain. The Emerging Tech and Loss Prevention & Supply Chain areas will be located in the Venetian Ballroom, along with the International VIP attendee lounge, and Venetian Ballroom Theatre, which will feature complimentary Drone & Robotics and Loss Prevention education sessions, along with the Mission 500 5k run/2k walk awards ceremony. At the show, you'll see a new ISC re-brand that has created more identifiable segments and will assist with easier show floor navigations for attendees.The ISC Executives' Club® program attracts the highest level attendees There is never a shortage of special events at ISC West. Below are a few you won't want to miss: Charity Events (AIREF Golf Classic, Mission 500 5k run/2k walk) Awards Ceremonies (Sammy Awards, New Product Showcase Awards) Industry parties (SIA Market Leaders Reception, ISC West Customer Appreciation Party at TAO). These events are designed to enable attendees and exhibitors network with peers and forge new connections. Visit the ISC website for a list of all our Special Events taking place. Women in security SIA Women in Security Forum is thrilled to be hosting the second annual breakfast at ISC West In addition, the SIA Women in Security Forum is thrilled to be hosting the second annual breakfast at ISC West. "It's great to see the security industry embrace this initiative and we hope signature events like this will continue to raise awareness of the importance of gender diversity as a competitive differentiator" states Kim Landgraf, SIA Liaison for the Women in Security Forum. This year's breakfast will feature keynote speaker, Jaime Paris Boisvert, GM for Siemens Smart City Infrastructure. Jaime will share her insights on leading strategy, sales, and operations whilst working closely with clients to deliver solutions that optimize buildings and infrastructure by improving energy efficiency, comfort, safety, and security. Looking beyond ISC West this March, the ISC Security Events portfolio for 2020 also includes the Expo Seguridad event in Mexico City in April, ISC Brazil in Sao Paulo in June, and ISC East in New York City in November (co-located with Infosecurity North America).
ISC West has been on a strong momentum path over the last 3 years, and has evolved to a comprehensive and converged security event – covering the spectrum of physical security, public safety, cyber-physical convergence, IoT/connected security, emerging technologies such as AI and Lidar, and advanced detection technology. Its notion of 'comprehensive security for a safer, connected world' encompasses both the integration of key technologies along with the need for cross-functional teams collaboration – and themes of workforce development and diversity in security. Along with its premier sponsor SIA (Security Industry Association), a highlight of ISC West is the SIA Education @ ISC West conference program. With over 80 sessions (via a paid conference pass) and high-profile keynotes (open to all badge types), the event provides a strong combination of education/training along with a large expo floor (over 300,000 of exhibit space) and a total of 30,000 expected attendees. Here are some examples: Day 1 Keynote: Wednesday, March 18, 8:30-9:30 a.m. Scaling Enterprise Risk Management at the Speed of Global Transportation Charles Burns, head of security – new mobility, Uber, will explain how Uber navigates a challenging landscape by using technology to enable their business, secure company assets and ensure the safety of riders and drivers globally. Day 2 Keynote: Thursday, March 19, 8:30-9:30 a.m. On the Edge of Transformation: Securing a Connected Future With IoTBrought to you by: Amazon Web Services (AWS) Michael MacKenzie, general manager, Amazon IoT Connectivity & Control, AWS, will explain how AWS IoT enables organizations to protect the evolving security-focused Internet of Things ecosystem, built on the rapidly progressing marketplace underscored by the convergence of our digital and physical worlds, in order to secure the connected world of tomorrow. March 18, 2020, 9:45 AM - 10:45 AM "I Dreamed a Dream": Leading in the Smart/Safe/Connected City Revolution: There are millions of devices already deployed in cities across the country and around the world. With billions more coming, those devices have a significant impact on the delivery of a range of services including safety and security. In this session, there will be a discussion of how to form a smart/safe/connected city strike force to create a positive business environment and mitigate public safety threats. March 18, 2020, 9:45 AM - 10:45 AM Security on The Ledge: Transforming Willis Tower, an American Icon: As a DHS SAFETY Act designated site, balancing the demands of the building's distinction with the competitive leasing market and trends toward open, collaborative workspaces is a challenging feat. This session will explore how the design team weaves physical security and technologies into the renovation, embracing a five-star operational experience in this high-population, high-throughput symbol of Chicago. March 19, 2020, 1:00 PM - 2:00 PM How Robotics Enables Cybersecurity With a Human Touch: Access control is a vital element of any cybersecurity program. It can tell you who has badged into the system, but not who is actually on the premises. By integrating robots into a security team, it can capitalize on robotics technology with a human factor to help security managers know who is in the facility after hours, and to protect an organization from cyber breaches. March 19, 2020, 11:00 AM - 12:00 PM Diversity & Inclusion in the Security Industry – Your Questions Answered!: Do you know the meaning of (and the difference between) "diversity" and "inclusion"? Do you know how diversity and inclusion (D&I) can contribute to your business goals and help achieve competitive advantage? This session will explore the importance of D&I to the success of the security industry now and in the future. March 19, 2020, 3:30 PM - 5:00 PM DHS Town Hall Meeting @ ISC West: Enhancing Security and Doing Business at the Speed of Life: DHS is changing the way they do business in areas of contracting, tech-scouting, and experimentation. They are seeking new ideas and partners to enhance security and accelerate technology solutions. This meeting will explore what DHS is doing to ensure things like passenger checkpoints, cargo container screening, and first responder operations. (note: OPEN TO ALL BADGE TYPES) "SIA and ISC West deliver the most robust and compelling educational programming possible through the SIA Education@ISC West conference program," said Dr. Elli Voorhees, director of education and training at SIA. "Each year, SIA volunteers review many expert conference proposals to determine the most cutting-edge sessions and topics that will drive success for the industry." See the full list of education sessions.
The physical security industry is moving fast. Evolving risks, new technologies and business changes all converged and had a profound impact on the industry in 2019. Looking back at our top articles of the year – as measured by those that received the most "clicks" at our website – provides a decent summary of how the industry evolved this year. Timely and important issues in the security marketplace dominated our list of most-clicked-upon articles in 2019. In the world of digital publishing, it's easy to know what content resonates with the security market: our readers tell us with their actions; i.e., where they click. Let's look back at the Top 10 articles we posted in 2019 that generated the most page views. They are listed in order here with a brief excerpt. 1. Schneider Electric to Sell Pelco to Private Equity Firm Schneider entered exclusive negotiations with Transom Capital Group, a U.S.-based private equity firm, to sell the Pelco business unit. Pelco is a security industry stalwart and global specialist in the design, development, and delivery of end-to-end video surveillance solutions and services including cameras, recording and management systems software. 2. High-Tech Drones, Robots and Counter-Drone Solutions on Display From robots to drones to counter-drone solutions, a range of new technologies [was] displayed at ISC West 2019. The Unmanned Security Expo [included] a dedicated complimentary education theater for attendees offering sessions on a range of topics. Also included [were] demos of the best UAVs (unmanned aerial vehicles), UGVs (unmanned ground robotics and vehicles) and autonomous systems on the market. 3. Hikvision and Dahua Banned from Buying U.S. Exports In effect, inclusion on the "entities" list restricts the export of equipment to the two companies because of their alleged involvement in "human rights violations and abuses" related to a Chinese government campaign of repression, mass arbitrary detention, and high-technology surveillance against minority groups. Hikvision and Dahua have contracts to sell equipment that provides video surveillance capabilities in the Xinjiang Uighur Autonomous Region (XUAR) of China. 4. The many faces of today's facial recognition technology Used proportionately and responsibly, facial recognition can and should be a force for good. It has the ability to do a lot more to increase security in the future. From street crime to airport security, all the way through to helping those battling addiction, the technology can take security and operations to new heights. 5. Security Industry Trends to Be Led by Focus on Cyber Security In 2019 With a more open, connected environment come cyber-risk and data privacy concerns – which is why, in the Security Industry Association's 2019 Security Megatrends, cybersecurity's impact on the physical security industry ranks number one on the list. Cybersecurity is affecting all areas of the industry landscape, from security implementation to attracting top talent to the workforce. 6. Open Supervised Data Protocol (OSDP): The Gold Standard for Access Control Installations The Open Supervised Data Protocol (OSDP) is now the industry's gold standard for physical access control installations. It was designed to offer a higher level of security with more flexible options than the aging, de facto Wiegand wiring standard. OSDP, first introduced in 2011 by the Security Industry Association (SIA), continues to evolve with significant manufacturer input. 7. Honeywell Embracing AI, Reinvesting in Video Portfolio Although uses for artificial intelligence (AI) are still emerging in security, Honeywell sees an important role for AI in building a connected system to ensure the safety and security of a building, and more importantly, its occupants. AI allows end users to go beyond monitoring activity on a surface level to really understand the scene – from who exactly is in the area to what they might be doing. 8. A Secured Entrance Is the First Defense Against an Active Shooter What the majority of venues [of recent active shooter incidents] have in common is they all have a front entrance or chokepoint for anyone entering the facilities, which is why any active-shooter plan must include a strategy to secure that entry point. 9. Debunking the Myths of the Security of Access Control Systems One of the areas where we see continued confusion is around access control systems (ACS) that are deployed over networks, particularly in relation to mobile access, smart cards, and electronic locks. These technologies are often perceived as being less secure and therefore more vulnerable to attacks than older ACS systems or devices. In the interest of clearing up any confusion, it is important to provide good, reliable information. 10. At Chubb Fire and Security, Ethics is a Core Concept with Practical Impact Ethics discussions begin for employees at Chubb when they join the company; clear instructions about ethics are included as part of employee induction. There are nine modules of ethics training during employee orientation, and a discussion with an Ethics and Compliance Officer is part of the onboarding process.
Security beat
Penetration testing of physical security systems is used to evaluate if a company's security measures operate as intended. From a technology angle, penetration testing (pen testing) assesses whether the totality of the systems operate as designed, rather than testing each individual component. Does the system work with the officers, the policy and procedures that are in place? A session at ISC East, Nov. 20 in New York, will address the need for and benefits of penetration testing (also known as red teaming). The session, titled "We Sneak into High Security Buildings and Get Paid for It," will be presented by Michael Glasser, President, Glasser Security Group. He has two decades of experience providing security design strategic planning, implementation oversight, auditing and penetration testing. "Penetration testing determines whether people and systems are providing the protection you think they are," says Glasser. Various system components should come together into a solution that works for the client. People, technology and architecture are all components of successful security systems. His motto: "Stop guessing and starting testing." Test-driving security systems "You can compare it to driving a car," says Glasser. "You want to be sure the brakes work and the engine works, but then somebody has to test-drive the car." Stop guessing and starting testing" The concept of penetration testing goes back to the Cold War, when the military had "Red Teams" and "Blue Teams," competing squads that used their skills to imitate attack techniques enemies might use. More recently, the term "pen testing" has become common in the cybersecurity industry, often referring to "white hat" hackers that test the effectiveness of cybersecurity measures. Applying the concept to physical security in corporate America brings the concept full circle. "People think their controls work, but they realize they really need to see if it all works together," says Glasser. Pen testing in corporate America "You can go to any military base or nuclear power site and you see pen testing," says Glasser. "But often it doesn't happen in corporate America." Sometimes physical pen testing is approached as an extension of cybersecurity testing because addressing physical threats is an element in cybersecurity, too. "It's the same service, except to make sure the physical house is in order," says Glasser. Glasser's session will be among the SIA Education@ISC East presentations scheduled at the education theaters on the show floor at ISC East, Nov. 20-21 at the Javits Center in New York. The process If you believe the movies, Glasser's job is all fun and excitement, like a "bunch of kids having fun." The reality is more mundane, he says. "People think it's fun, but it's work, not fun." The process is front-loaded with weeks of research and surveillance to determine possible vulnerabilities before attempting a break-in. Research is based on threat modeling: What is a company worried about? Who is the bad guy? What do they want to do? What are the threats? The process is front-loaded with weeks of research and surveillance to determine possible vulnerabilities Among other tools, Glasser uses Open Source Intelligence (OINT), which is collection and analysis of information gathered from public, open sources, such as media, the Internet, public government data, etc. Glasser comes from a physical security industry family – both his mother and father were employed in the security industry – and he attended his first ISC East show in the 1990s when he was 11 years old. As a security consultant and security expert witness for more than 20 years, he has previously spoken at GSX and various ASIS International events.
ISC East continues to flourish as the Northeast's largest security trade show. Focused on the big Tri-State market and overall Northeast sector vs. the flagship ISC West event in Las Vegas in the spring, the International Security Conference & Exposition at New York's Javits Center will be held Nov. 20 and 21. "Anybody who has been to the show has commented and seen the growth," says Mary Beth Shaughnessy, Event Director, ISC Events at Reed Exhibitions. Ninety new exhibitors When the show opens, there will be around 90 new exhibitors, including Gunnebo, Mobotix, Liftmaster, Cypress Integration Solutions, SAFR from Real Networks and Security Brands. Because it is a regional show, some large companies have smaller exhibits that feature their local and regional personnelLarger exhibitors at the show include Brooklyn Low Voltage Supply (distributor), Axis Communications, DoorKing Inc., NAPCO Security Technologies, and All American Monitoring. Because it is a regional show, some large companies have smaller exhibits that feature their local and regional personnel eager to meet with security professionals from the Northeast corridor. ISC East will be co-located with the Infosecurity ISACA North America Expo and Conference. The combination provides a comprehensive approach to physical and cyber security products and services. Rapid growth in past three years The audience at ISC East is unique – about 90% of attendees do not attend ISC West. The show has seen rapid growth in the past three years, and attendees report a new energy and passion among exhibitors and attendees. By every measure, the show will be bigger than last year, while maintaining the intimate, smaller vibe of a regional show. A "Crack the Tap" cocktail reception will be held at the end of the first day on the show floor. A charity activity on the ISC East show floor will be presented in partnership with Mission 500, an organization that works to serve the needs of children and communities in crisis. At the Mission 500 booth which will be adjacent to the Main Stage, each exhibition attendee will be invited to create a "care package" of essential hygiene items that will be delivered to children and families in need, in partnership with Volunteers of America - Greater New York. Attendees may write a note of encouragement to be included in the package they assemble. Event will highlight security startups A Nov. 20 (Wednesday) session at ISC East will highlight startup companies in a format reminiscent of television's "Shark Tank." Four finalists will take to the main stage and provide a seven-minute pitch about their new product or service. After the "Tech Tank" presentations, audience members vote live on their mobile app for their top choice, and the winner will be announced during the "Crack the Tap" cocktail reception.Four finalists will take to the main stage and provide a seven-minute pitch about their new product or service "It's a program that allows attendees to see and hear about cutting edge technologies," says Nicole Miller, Senior Conference Manager, ISC Security Events. The four finalists, chosen from more than 40 exhibitor submissions, are Arrow Labs' MIMS Smart Watch for mobile incident management; Cepton Technologies' Helius Smart LiDAR System; SAFR from RealNetworks' Facial Recognition system, and ZeroEyes' Weapons Detection and Active Shooter Mitigation Platform. New partnership with ASIS New York Beginning in 2020, ISC East will be combined with the ASIS New York chapter's annual conference and expo, which was held in May this year. Starting next year, the events will be rolled into one industry-wide expo and education event geared to serving the total security industry in the tri-state area (New York, New Jersey and Connecticut). In 2020 there will be an enhanced education program along with the combined event next fall. In recognition of the new partnership, ISC East is involving the ASIS NYC chapter in this year's show, too, with a booth on the show floor, and promotional logos and signage. The ASIS chapter will have a table at the SIA Honors Night event on Nov. 20. "We are really involving them this year to show we are working together and partnering going forward," says Shaughnessy.
Qumulex is a new startup with a mission to provide physical security integrators a transition path to embrace the technology of the cloud and a subscription-based business model. Qumulex's products seek to provide capabilities to embrace the cloud without an integrator having to turn their back completely on the 'transactional revenue' of installing new systems. As the transition happens, Qumulex offers a product line that supports any mix of systems from on-premises to the cloud. The flexible deployment model – enabling a cloud installation, an on-premise installation or any combination – is one of the ways Qumulex seeks to differentiate itself in the market. Installing fully on-Premise system The Qumulex cloud-based platform uses a gateway device located on-premises to which local cameras are connected The system is designed so that an integrator can install a fully on-premise system and then later 'flip a switch' and transition to a cloud model, says Tom Buckley, VP Sales and Marketing. The Qumulex initial 1.0 system launch is currently entering its final beta test. Full commercial availability is expected in the first quarter of 2020, which the company will highlight in a bigger 20x20 booth at ISC West next year. The Qumulex cloud-based platform uses a gateway device located on-premises to which local cameras are connected. Ensuring cybersecurity, the gateway provides a 'firewall' of sorts to avoid any cybersecurity threat from entering an enterprise through a vulnerable IP camera. The system is designed to be 'cloud-agnostic' and to work with any public or private cloud, using Docker software and 'containers,' a standard unit of software that packages code and all its dependencies so an application runs quickly and reliably from one computing environment to another. At launch, the Qumulex system will use the Google cloud. Greater situational awareness The open platform approach will enable users to assemble best-of-breed solutions Another point of differentiation for the new platform is a unified access control and video surveillance environment – both are part of the same program. Access control can drive video events and vice versa for greater situational awareness. A unified system avoids having to integrate separate systems. A big emphasis for Qumulex is ease of use. They have designed the user interface to be as simple and intuitive as possible, using consumer-oriented systems such as Nest and the Ring Doorbell as a model of simplicity. Finally, the open platform approach will enable users to assemble best-of-breed solutions. Keeping it simple, the system offers native integration with only the major camera manufacturers that represent most of the market: Axis, Hanwha, Arecont, Panasonic, Vivotek and Sony. Longer-Term storage Other cameras can be included using the ONVIF interface. On the access control side, the system will initially be compatible with Axis door controllers, Allegion wireless door locks and ASSA ABLOY Aperio wireless door locks. Future versions of the software will seek to integrate HID Edge and Vertx and eventually Mercury panels. The gateway device may incorporate only a solid-state drive (SSD) for buffering Qumulex is taking a 'mobile-first' approach. The software is designed as a 'progressive web app,' which means is it is adaptable to – and fully functioning in – any smart phone, mobile device, laptop, or on a desktop computer with multiple monitors. The gateway device may incorporate only a solid-state drive (SSD) for buffering, or as many hard drives as the customer wants for storage. Short-term storage is available in the cloud, but local hard drives may be used for longer-term storage which can get expensive given the monthly fees of cloud storage. Using third-Party server To manage the variety of scenarios, Qumulex will offer a line of gateways and recorders, or a customer can use a third-party server along with Qumulex, which is an open system. Qumulex will use a manufacturer's representative sales model and has already signed up 11 rep firms covering the United States (the initial target of the launch). The company has been spreading the word among integrators, too, first at the ISC West show last spring, when 98 integrators saw demonstrations of the system at a suite in the Palazzo. Another 48 integrators saw the system at ESX in Indianapolis in June. At the recent GSX show in Chicago, Qumulex had a booth on the show floor, where they scanned 450 badges that yielded 176 unique integrators. Entering the physical security market Qumulex just closed a second round of funding, which does not include any 'institutional' money Buckley estimates there are around 10,000 total security integrators in the United States that sell products similar to theirs at their price point. They are working to build their database to reach out to those integrators. (Exacq had more than 4,500 dealer/integrators before it was sold to Tyco/Johnson Controls.) Qumulex is the third company to enter the physical security market by the same team that launched two other successful startups in the last 20 years: Exacq Technologies (sold to Tyco in 2013) and Integral Technologies (sold to Andover Controls in 2000). Both previous companies were built around a need to help the integrator community transition to newer technologies. Qumulex just closed a second round of funding, which does not include any 'institutional' money. The first round of investment involved only the founders, and the second round added some 'angel' investors to the mix. The funding allows more flexibility and control over the company's timeline and the evolution of the product's feature set, free of outside mandates, says Buckley.
Round table discussion
ISC West 2019 is in the industry's rear-view mirror, and what a show it was! The busy three days in April offered a preview of exciting technologies and industry trends for the coming year. We asked this week's Expert Panel Roundtable: What was the big news at ISC West 2019?
The reviews are in, and ISC West was another hit. Brisk attendance and a comprehensive lineup of the industry's top companies and products contributed to another successful show for Reed Exhibitions. Our Expert Panel Roundtable, who have attended many such events, added their own reflections to the industry's post-ISC glow. We asked this week's Expert Panel Roundtable: How successful was ISC West 2018 for security industry exhibitors and visitors?
The residential/smart home market is undergoing revolutionary transformation, with a flood of new products and technologies helping to make our homes more connected, easier to manage and, yes, smarter. These massive steps forward provide challenges, and also opportunities, for the security industry, which has played a major role in protecting homes and residents for decades. We asked this week's Expert Panel Roundtable: How are changes in the residential/smart home market impacting security?
Thoughts from the show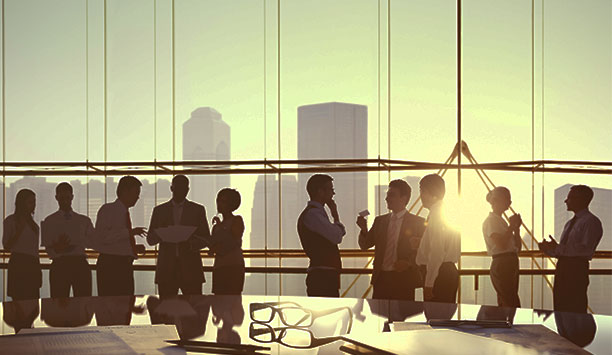 "ISC West improves every year. It's very obvious you place great importance on making this a very satisfying show for all attendees."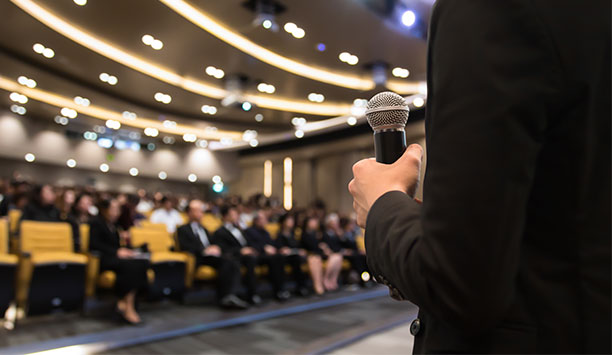 "ISC West is kind of a "one stop shop" for the entire industry. Virtually everyone has a presence."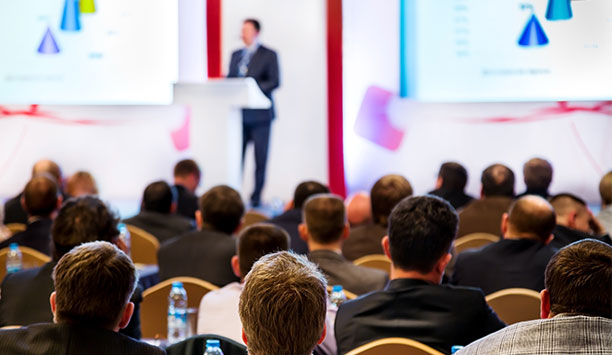 "ISC West is very informative and allows you to speak directly to manufacturing and engineers to discuss issues and solutions."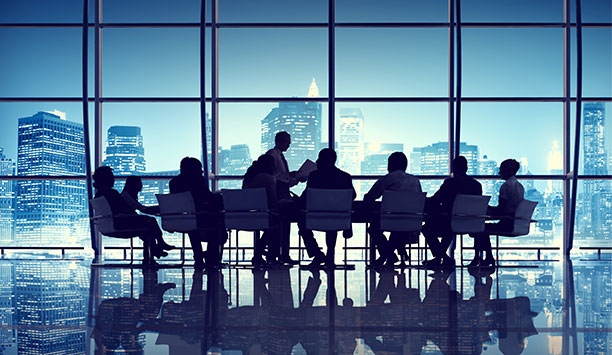 "All technologies and business development converge at the same place, besides you can learn about new products."