Axis Communications Access Control Softwares
(2)
Browse Access Control Softwares
Access control software products updated recently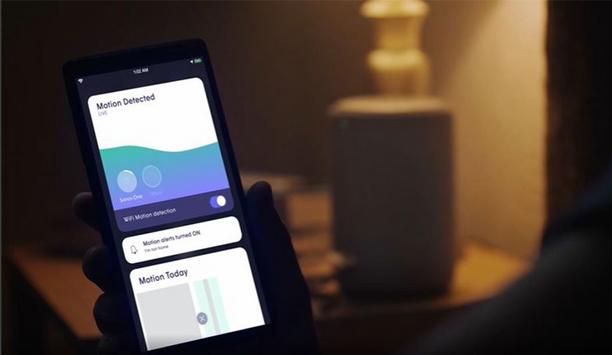 Wireless Technology Is Transforming Motion Detection
Motion detection is a key feature of security systems in residential and commercial environments. Until recently, systems have relied heavily on closed circuit television (CCTV) and passive infrared (PIR) sensors, which both require significant investment and infrastructure to install and monitor. Developments in wireless technology are increasing home security possibilities. Few years ago, these developments led Cognitive Systems to discover that the wireless signals surrounding oneself can be used to detect motion. Known in the wireless industry as WiFi sensing, this technology brings many benefits that other motion detection solutions have not been able to provide. The working of WiFi sensing At Cognitive Systems, the company has used WiFi sensing technology to develop a motion detection solution called WiFi Motion™, which measures and interprets disruptions in RF signals transmitted between WiFi devices. When movement occurs in a space, ripples in the wireless signals are created. WiFi Motion interprets these ripples and determines if an action, such as sending a notification, is needed. Enabling this functionality in a space is incredibly simple. With a software upgrade to only one's WiFi access point (or mesh router), motion sensing capabilities are layered into one's WiFi network. Existing connected WiFi devices then become motion detectors without detracting from their original functions or slowing down the network. Using artificial intelligence (AI), WiFi Motion establishes a benchmark of the motionless environment and learns movement patterns over time, which could be used to predict trends. This allows unusual movement patterns to be detected with greater accuracy while decreasing the potential for costly false alerts. WiFi Motion requires no line-of-sight or installation WiFi sensing and other home monitoring solutions All of these capabilities are made possible by WiFi sensing and together create a motion detection system that provides unparalleled accuracy, coverage, privacy and affordability compared to other solutions on the market. PIR integration is far more complex and imposes electronic and physical design restrictions compared to WiFi sensing. In terms of placement, PIR systems are difficult to install, requiring line-of-sight and a device in every room for localization. WiFi Motion requires no line-of-sight or installation and is also a scalable solution compared to PIR. Much like cameras, PIRs can only cover so much space, but WiFi Motion can cover the entire home and even detect motion in the dark and through walls, without adding additional devices to the home. WiFi Motion detects less distinguishing context than cameras and microphones, but more context than regular PIR sensors for the perfect balance of privacy and highly accurate motion detection. Privacy solution While cameras have been the security solution for years, WiFi Motion offers a more affordable solution that can rival the privacy and coverage capabilities of even the most high-end cameras. With such a wide coverage area, one might think that WiFi sensing infringes on privacy, but actually, the opposite is true. With WiFi Motion, the contextual information collected cannot be used to identify a specific individual, unlike cameras which can clearly identify a person's face or microphones, which can identify a person's voice. It is different from other smart home security options that use cameras and microphones because it only senses motion using WiFi signals - it doesn't "see" or "listen" like a camera or microphone would. This provides opportunities for added security in spaces where privacy might be a concern and installing a camera may not be a comfortable solution, such as bathrooms and bedrooms. The data collected is also anonymized and highly encrypted according to stringent industry privacy standards. Existing connected WiFi devices then become motion detectors Additional WiFi sensing applications Since WiFi sensing technology requires no additional hardware or subscription fees, it is much more affordable than other motion detection solutions. It can be used as a standalone solution, or it can be easily layered into more complex systems. This ease of integration, scalability and relatively low cost brings a lot of potential for various applications. Motion detection can trigger other smart devices in the network to turn lights on or off In eldercare, for example, WiFi sensing can be used to help seniors live comfortably in their homes for as long as possible. With the increasing aging population and high costs associated with care homes, the market for this application is considerable. Caregivers can use an app to monitor movement in their loved one's home and be alerted about unusual movement patterns that could indicate a concern. For smart homes and other environments that have a network of smart devices, the artificial intelligence (AI) component of the technology allows for improvements to automated features. Motion detection can trigger other smart devices in the network to turn lights on or off or make adjustments to the temperature in a room. Security for the commercial sector For office buildings and other commercial properties, it is easy to see how all of these features could be scaled up to offer a highly accurate and cost-effective motion sensing and smart device automation solution. Cognitive Systems is closely involved with the development of WiFi sensing technology, working with various industry groups to establish standards and help it reach its full potential. WiFi Motion is merely the tip of the iceberg in terms of motion sensing possibilities, but its applications in the world of security are undeniably compelling. It is an exciting time for the wireless industry, as one works with stakeholders in the security space to explore everything this technology can do.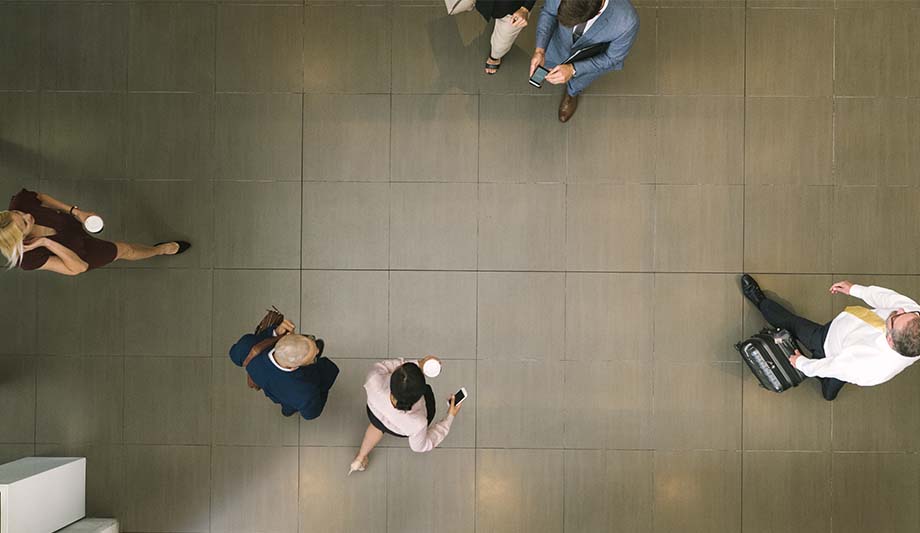 4 Ways To Keep Your Workplace Protected From COVID-19
The unprecedented global impact of COVID-19 has taken its toll on all of us, but as cases of the virus thankfully recede, employers are now forced to confront how they can enable a safe return to work for employees. For many employers, this means they will have to carry out a COVID-19 risk assessment, redesign workspaces to maintain social distances, carry out more frequent cleaning, manage the transmission risk and find alternatives to touch-based security devices. Protecting workplace occupants in any emergency requires preparation and clear communication. This is especially critical in a health crisis involving an infectious disease. These are some of the essential best practices that could help organizations reduce the impact on their employees and operations during this pandemic. 1. Use a visitor management system With a visitor management system, organizations have a single source of real-time and historical insights into who is, or was recently, in the workplace. This is especially important because of the need to perform contact tracing should anyone in the organization show symptoms of COVID-19, meaning everyone they have been in contact with needs to be contacted and asked to isolate. Yet still, first impressions are made at the front desk or lobby, where the visitor experience needs to be a positive one. At the same time, though, any emergency event requires that there be strict control over who is entering the workplace. This policy also needs to be clearly communicated to visitors. Doing this minimizes risk to visitors as well as the workforce. In addition to delivering a high-quality visitor experience, the ideal visitor management system must: Enable organizations to meet regulatory compliance mandates and facilitate check-in at a self-service kiosk to minimize wait times. Customize the visitor experience to support specific security needs, such as accelerating and simplifying check-in or requiring additional security pre-checks. Automate compliance as it relates to visitor access rules with historical visit reports. 2. Pre-check questions at visitor registration kiosks Organizations can strengthen security at the registration kiosk using a flexible, enterprise-grade visitor management system to add visitor sign-in steps. This has proven successful in the past when used to control the spread of infectious disease during an outbreak. An example of this is a U.S. children's hospital which managed to reduce facility infection rates by 25 percent over a two-year period using a commercial, off-the-shelf physical identity and access management (PIAM) solution from HID Global. The solution provides two particularly important capabilities that can be used by organizations to protect their workplace from the uncontrolled spread of an infectious disease: Enhance visitor registration policy with additional mandatory questions to help identify any visitors who may need other screenings. Extend the visitor registration kiosk with a mandatory pop-up asking further questions during visitor check-in. 3. Understand who has visited your workplace Successful controlling the spread of infection throughout a facility requires the ability to automatically maintain an auditable trail of activity. This can be done using an enterprise-grade visitor management system that makes it easy to retrieve historical visit reports. This provides a timeline of who was in the workplace, and when they were there. Key features include: A single dashboard providing useful visitor insights at your fingertips. Historical reports that provide visitor details including location and contact information, all in compliance with General Data Protection Regulation (GDPR) and other privacy regulations. 4. Clearly communicate how infection risks can be reduced Global organizations must actively communicate with visitors and employees on the outbreak of infectious diseases and follow best practices outlined by the World Health Organization (WHO). Here are several things organizations can do in this area to help maintain a safe and healthy workplace: Re-enforce and communicate WHO best practices with guideline posters in the front lobby and throughout the workplace. Add posters that also encourage regular and thorough washing of hands. Encourage everyone to cough or sneese into their shirt sleeve in their flexed elbow or cover their mouth and nose with a tissue. Encourage everyone to keep a relatively safe distance from each other and use alternatives to handshakes when saying hello. Organizations must contend with a variety of workplace challenges during the outbreak of an infectious disease. These challenges can be solved with best practices that include a comprehensive visitor management system that automates critical check-in policies and maintains an auditable trail of visitor activity.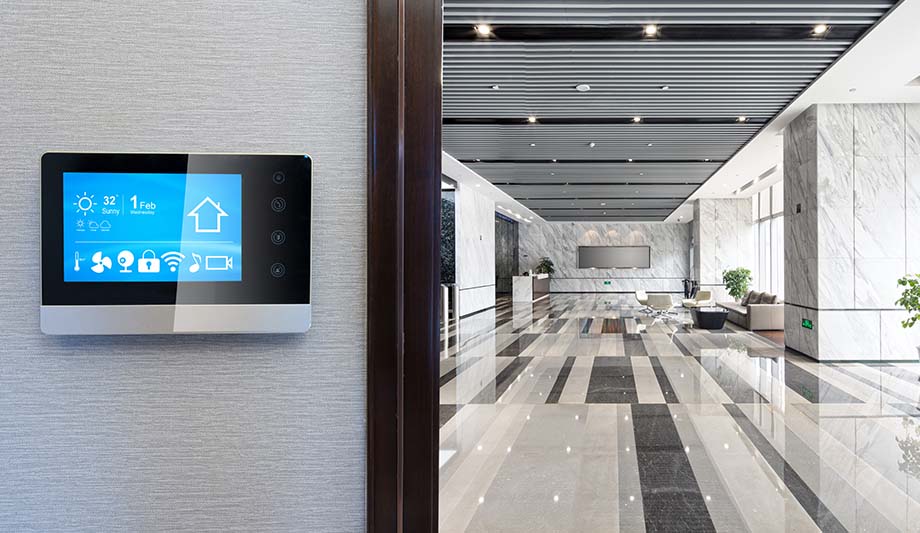 The Role Of Building Systems To Ensure Safety As Employees Return To Work
Returning to work after the global pandemic will not be business as usual, and security systems are an important asset when it comes to helping to keep occupants and buildings safe. For example, video analytics can provide insight into how spaces have previously been used and can help to predict where and when occupants encounter each other or congregate. These foot-traffic patterns can inform settings for a variety of devices – like ventilation and temperature controls – and even help owners create social distancing plans and monitor personal protective equipment (PPE) compliance. "While the 'new normal' is still being defined, we believe there will be a greater focus on creating healthier environments while also complying with new regulations," says Marcus Logan, Global Offering Leader, Honeywell Commercial Security. "Temperature, humidity, energy efficiency, security, safety, comfort, productivity, and demonstrating compliance with regulations are all a part of a healthy building." For example, social distancing is a new concept for the workplace. How do you make that happen in an open work setting, in breakrooms, elevator lobbies and meeting spaces? Optimized systems create healthier environments Anxious employees will need reassurance about returning to the workplace Building owners will need to look at how they can optimize their systems – or deploy new ones – to create a healthier environment. Building technologies, like those provided by Honeywell's Healthy Buildings solutions, provide building owners with more control over critical factors to encourage sustained compliance with changing building standards, safety guidelines, government-issued regulations, and a company's risk management policies. These solutions also provide transparency for occupants into a building's status, says Logan. Hygiene will be a critical issue: People will want to know that the spaces are ready for their return. Increased cleaning procedures and schedules will evolve, and a way will be needed to demonstrate the procedures are effective and that they have been strictly adhered to. Identifying ways to measure effectiveness of sanitisation and track compliance to the procedures will be a key challenge to solve. This is a space that will evolve significantly in the coming months and years, says Logan. Access control and video analytics Contact tracing is a new requirement in some businesses, and security technology – like access control and video analytics with advanced reporting – can help. Access control technology integrated with video analytics can be used to trace occupant movements within a facility. These technologies capture data that can be used with advanced reporting to provide a digital footprint of where a person has been within a facility and if they may have been exposed to someone identified as being infected with a contagious virus. Building owners can then proactively notify exposed individuals evolve to self-quarantine and minimize further spread of an infection. Video analytics can help to predict where and when occupants encounter each other Anxious employees will need reassurance about returning to the workplace. They will not only seek confidence that the building is optimized for a healthier environment but also that processes are in place to quickly identify and respond to potential issues. Transparency and visibility into how the building works and the health of the environment will help to reassure occupants returning to the workplace. "One way to do this is to share building analytics with occupants – to help them understand factors about the indoor air quality or occupancy density," says Logan. Controlled health, safety and security Honeywell's solutions provide building owners with more control over critical health, safety and security factors to encourage sustained compliance with changing building standards, safety guidelines, government-issued regulations and a company's risk management policies, Logan adds. Visibility into how the building works and the health of the environment will help to reassure occupants returning to the workplace Every day there is new information coming from the medical and scientific community about COVID-19, and the building industry is just starting to learn what it all means. Logan warns that there is no single solution that will keep every environment healthy and safe. A good strategy features deploying a combination of solutions, optimising systems and being vigilant to make sure that companies are sustaining compliance to new and changing regulations, says Logan. "Today more than ever we must be mindful of the changing culture of how buildings are managed by making apparent the need to be mindful of health and well-being in all aspects of our lives," says Logan. Honeywell has developed outcome-based solutions that allow building owners to transparently address building quality factors while supporting their business continuity needs in the uncertain environment. "We're giving them the data they need to confidently reassure their employees to accelerate their business operations," he adds.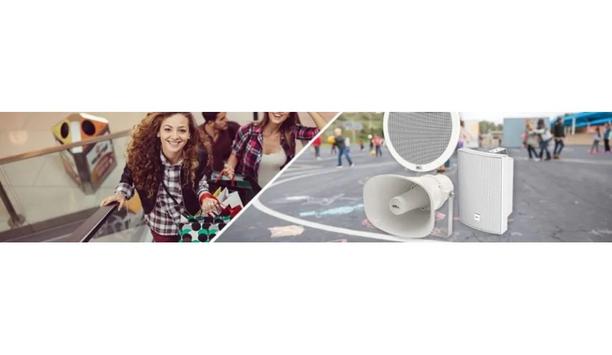 Axis Communications Provides Network Audio Solutions For Security And Public Address
Axis Communications makes audio systems smarter and easier than ever with a line of network audio solutions built for scalability and flexibility based on the customers' needs. Easily install and manage Axis audio solutions and instantly improve customers' business operations and security. Axis all-in-one audio solutions can be scaled to fit different spaces and are flexible enough to deliver the right message at the right time and place. Intuitively manage thousands of audio devices with the AXIS Audio Manager C7050 Server and monitor the status from a single user interface. With Axis audio solutions, one can become the audio expert one's customers need to hear it all loud and clear. A world of audio possibilities With an open platform, Axis audio solutions easily integrate right into one's customers' new or existing systems. Offer one's customers unique benefits including: Improve security on one's premises with event-triggered announcements and direct callouts. Make live or scheduled announcements in different zones, at the right time and right place. Create ambiance with easy and flexible scheduling of great-sounding background music. All while enjoying the many benefits of a network audio system. Security, Public address and Background music Stop unwanted activity in its tracks. Broadcast to single or multiple zones. Play music how and where one wants to.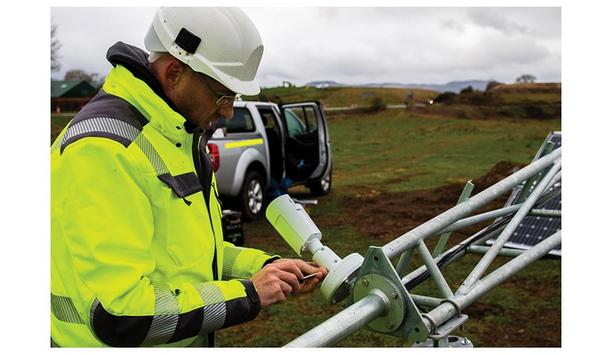 Axis Communications And Camera Control UK Provide Clean Energy 4K Surveillance Solution For Scotland's A9 Carriageway
Axis Communications, the provider in network video, has helped develop an innovative and clean energy solution which illustrates the potential of sustainable surveillance technologies in remote locations. In response to a request to produce a system to document part of a major program of improvements to Scotland's A9 carriageway, Axis and its partner Camera Control UK, developed a solution which is capable of capturing high-quality 4K time-lapse imagery using entirely renewable sources. One of the main challenges was that the solution needed to be able to capture high-quality surveillance video in an area with no communication networks or local power, while coping with weather extremes and construction logistics. With diesel generators disregarded due to the pollutants they would produce, and the challenges associated with trying to lay power cables over a considerable distance along a route that twists and turns, a clean and sustainable solution was required. Video surveillance helps in better traffic flow The highways project will see a 10-mile stretch of the A9 from Perth to Inverness widened to increase the efficiency of the route and allow for smoother traffic flow. After winning a tender to document the project, local company, MB Productions Ltd, commissioned Camera Control UK to produce a solution. Camera Control UK in turn contacted Axis Communications, the provider in network video technology, to work in collaboration. The resulting video would be used for audit purposes, to provide evidence of best practice, and to serve as example material for future projects. All captured video is relayed back to a central control location using a dedicated wireless network Martin Naylor, Director of Camera Control UK, elaborates: "We realized it had to be an off-grid solution to avoid using local power; a solution that could incorporate wireless communications and utilize renewable energy sources to be environmentally friendly and sustainable over the longer term." Bullet cameras To bring the solution to life, AXIS P1448-LE 4K short bullet cameras were chosen for their robustness and durability. The final system uses eight solar power packs, charged by a mixture of wind turbine and solar PV panels. Eight towers with mounted cameras are employed at various key touchpoints along the A9. Communications masts, installed to enable cloud connectivity, ensured that the Axis cameras, connected via the IoT, were able to deliver imagery of incredible quality. The whole solution illustrates the possibilities for innovation when utilizing the natural elements, having a virtually zero carbon footprint. All captured video is relayed back to a central control location using a dedicated wireless network. The whole system can be remotely monitored to continually check its status of operation. Remote management also enables the cameras to be fine-tuned for precision imagery of the work in progress, without the need to manually touch the cameras, or even to be on-site in person. 4K Imagery Martin Naylor commented on the relationship with Axis that has made this solution possible: "Axis really values innovation and is therefore an ideal partner, not only because the team takes the time to understand the challenges when trying to push the boundaries of what's possible in surveillance, but also because their drive towards sustainable and ethical practices is an inspiration to other technology companies." Matt Brown, Director, MBP, said of the solution: "We are now able to capture fantastic 4K imagery of the ongoing work on the A9. Camera Control UK has produced an entirely green solution, an incredible feat of engineering. The Axis cameras are in a completely different league, in terms of quality, to others we've seen. This project has been a great success."
Salient Systems Provides Best Of Breed Security Systems To Launch Bexar County Metro's Emergency Operations Center
It has been a long time coming, but the Bexar County Metro 911 Emergency Operations Center (EOC) is up and running, and the security systems implemented to protect the facility are among the best of the best. The regional operations center unifies emergency operations into one cutting-edge facility. A New Home Built in San Antonio, Texas, the EOC provides a new home for the Bexar County Sheriff's communications operations and is an alternate site for the San Antonio police and San Antonio fire and EMS operations. The facility is a joint operations center not only for Bexar County but also for Comal (New Braunfels) and Guadalupe (Sequin) counties. Tight security system All three counties touch dividing lines and are considered part of the San Antonio metro area. Bexar Metro 911 Executive Director Bill Buchholtz said building the facility has stayed on budget of $40 million, "give or take a couple of million." The electrical system meets Tier IV data center standards for maintaining operations regardless of any unplanned activity, and the mechanical system meets Tier III standards. Because the building is under a tight security system inside and out, it was also important that redundant systems were in place, as well as uninterrupted power. Employees based at the monitors on the main floor are given breaks every so often to decompress, relax and interact. Early stages of planning Alterman staff was fortunate to work with the general contractor in the early stages of planning security Alterman Technologies was hired to provide, install and direct the security solutions effort for general contractor Whiting-Turner, who directed construction on the 81,500 square foot facility located on 11 acres of land. Alterman Technologies' staff was fortunate to work with the general contractor in the early stages of planning security for this facility. According to James Carmen, Alterman's Project Engineer, being able to make early and consistent contact allowed for the integrator to help specify the types of security that they felt would most satisfy the end user. It also allowed the installation crew to be able to meet their integration deadline of 8 months, long before the overall construction of the facility was complete. Enterprise access control systems "We were able to evaluate all components of the security solution when we saw the demonstrations of the Lenel, Axis and Salient products," Carmen said. "We're pleased with the decisions we made to deploy this security equipment." To keep the facility secure, Alterman Technologies installed 170 IP cameras inside and out to enforce perimeter security. Now that the facility has been formally dedicated and is fully in use, if a person doesn't have a reason to be on property, they aren't getting inside. The facility is secure. Alterman Technologies installed 120 door enterprise access control systems, including iClass biometric readers. Video management systems To monitor both the outside perimeter and inside the building itself, 110 5 MP Axis Communications IP cameras were paired with Salient Enterprise video management systems integrated with the Lenel access control solution. Inside the operations center, the facility is outfitted with 100 55-inch video control systems side by side, all of which are integrated with video and audio control solutions. During Hurricane Harvey, operators inside are able to coordinate any and all emergency and rescue operations Inside the facility, there is a first-floor, open room for 104 operator desk consoles, where operators can keep tabs on all three counties. Operators sit in a 13,878-squarefoot Public Safety Answering Point (PSAP) to handle all 911 calls, formerly managed at 25 different locations. In fact, during the recent Hurricane Harvey, operators inside are able to coordinate any and all emergency and rescue operations. Getting behind the power "The ability to have multiple supervisor control stations is a key feature, providing access to sources and allowing supervisors to manipulate the wall and change presets as needed," said Art Salinas, Project Manager for Alterman Technologies. "It's a great system with no real limitations. I believe the client has been pleased with the capability to control and preview content before it goes on the wall. They currently have about 30 preset displays." With the number of cameras and the video streaming to the facility, Salinas had to be certain the equipment he was recommending and the software that would power the system would work without a hitch, 24 hours a day, seven days a week. "Our work to determine the right kind of solution was very involved, and we evaluated all the systems," Salinas said. "When it came right down to it, we selected Lenel's OnGuard for access control, Axis Communications IP cameras and Salient's VMS and its PowerUltra servers. All of this is securely stored in an enclosed network so there is no worry of outside hacking." Perimeter security system With three counties and multiple agencies using this facility, the security solutions have to be dependable" Salient Regional Sales Representative Paul Fisher said the choice of VMS was truly an important decision because it had to be strong enough to stop any breaches but also be able to provide the ability to run the perimeter security system and the internal security. "Our VMS solution is able to take the lead with all the streaming video and push it wherever it is directed," Fisher said. "With three counties and multiple agencies using this facility, the security solutions have to be dependable, yet easy to use. We were invited in to demonstrate the system, and we were able to show numerous details that would benefit the end user. We are able to provide reliability and scalability, and we're a local company, so that worked to our benefit as well," Fisher said. Law enforcement officials The facility is designed to provide uninterrupted 911 services during various emergencies, including terrorist attacks and natural disasters. There also is an onsite helipad for access by law enforcement officials, should area roadways be closed or congested, and for staging for media during a public emergency. The building is constructed to withstand an EF3 tornado strike and to operate without any public utilities for an extended period of time. "The mission of the facility is to provide that emergency response when a caller is quite possibly going through the worst experience of their life," said James Hasslocher, Bexar Metro 911 Network District Chairman.
Related white papers
How Analytics Engines Mitigate Risk, Ensure Compliance And Reduce Cost
11 Considerations For Embedded System RFID Readers
Beyond Security - Access Control For Multi-Tenant Sites
Featured white papers
Smart Security Cameras: Excellence in Retail
Download
5 Reasons To Integrate Mobile Technology Into Your Security Solution
Download
Automatic Vehicle Identification: State Of The Industry 2020
Download