Axis Communications Intruder Detectors & Detection Systems
(5)
Browse Intruder Detectors & Detection Systems
Intruder detector products updated recently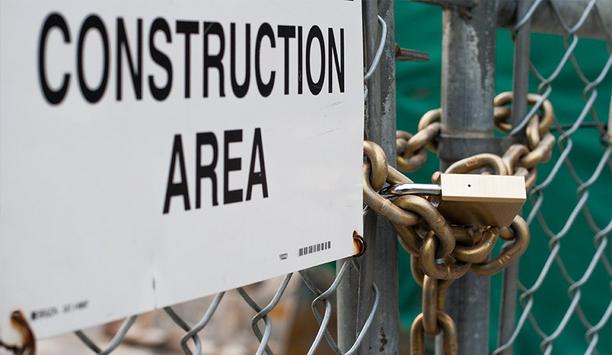 How To Deter Thieves on Construction Sites
Construction site theft can cause project delays, property damage and loss of profit for companies in the construction sector. It is imperative to deter thieves from targeting construction sites with the help of construction site security. Here, we look into the various security options and how they can help protect your firm from the threat of a break-in. Construction theft has soared during the COVID-19 Pandemic Construction site theft is an ever-increasing problem in the UK, costing the industry an estimated £800 million ($1,040 million) per year. Unfortunately, this type of crime has accelerated further throughout lockdown by an estimated 50% due to the abandonment of construction sites across the UK. With many uncertainties around a potential second wave in the UK, it is time for construction firms to enhance their security strategies to help prevent thieves from becoming opportunists on construction sites. Why are construction sites 'easy' targets? Construction sites can easily be targeted, as they typically lack adequate security loss prevention practices. The most popular security-related issues that are leading causes of construction site theft are: Poor overall site security Multiple pieces of equipment sharing the same keys Easy access to open cabs Unsecured sites, particularly at night and over weekends Lack of product identification systems If you do not want your site becoming a costly statistic, you might want to try implementing some or all of these preventive measures. Strengthen your perimeter Putting a clear boundary around a construction site will help to prevent youths and members of the public from inadvertently wandering onto the site. To stop opportunist thieves in their tracks, you will need to go one step further by erecting robust fencing and concrete blocks along with signage warning intruders about the consequences of trespassing. Putting a clear boundary around a construction site will help to prevent youths and members of the public from inadvertently wandering onto the siteIf potential trespassers can see that it would be too challenging to attempt a break-in, then they will look elsewhere to find another construction site which is not as well secured. Lock away valuable tools When considering the vulnerabilities in your construction site, it pays to think about this from the perspective of a criminal. What is it exactly that they are looking for? What can a thief steal easily to make money if they were to remove something from your site? Unfortunately, many construction firms do not lock away their tools, materials or vehicles properly, which makes them an easy target. Ensure valuable tools and materials are locked away and are not left unsecured or lying around. Criminals are mostly interested in scaffolding, bowsers and other valuables that are quick to sell on, so it is important to have a strategy in place to keep these locked away, safe and securely. Put tracking devices in your equipment If you are unable to securely lock away valuable tools, then modern technology makes securing equipment easier than ever before. Tracking devices can be installed onto vehicles and equipment; if any thief is unwise enough to steal from the site, site owners will be able to provide the location to the police who will be able to follow this up. Site owners should also engrave company identification numbers on valuable tools, equipment and vehicles so that it can easily be identified and will serve as proof who it rightly belongs to. Invest in CCTV Closed Circuit Television, otherwise known as CCTV, is renowned for being one of the most effective deterrents for thieves, especially when it comes to construction and building sites.The items that criminals steal from sites are notoriously hard to trace The items that criminals steal from sites are notoriously hard to trace, but if you have CCTV, there is a chance that you can capture clear footage to help bring criminals to justice, such as footage of the vehicle used and the car licence plate. CCTV cameras can help to oversee every inch of a construction site, and can even be hidden out of sight where required. Step up with regular site patrols With a wide range of security monitoring methods available, stepping up on regular site patrols can help to keep track and respond to any criminal activity taking place on your site. Traditional site patrols can be carried out on a schedule by professional SIA-approved security agents. With the presence of guards patrolling a construction site, any criminals in the area will be deterred to force entry onto the site. Schedule supply deliveries on an as-needed basis To prevent an excess of supplies 'sitting around' on the site, construction site managers should instead order what is needed at the time, so that valuable materials are not left around waiting to be stolen for weeks at a time. Good planning and excellent communication between the team will be required so that projects are not delayed, but planning accordingly will help to reduce the chances of theft on a construction site. Drone surveillance As technology becomes more and more advance, drone surveillance may soon be a security option that many construction sites could benefit from.Many construction firms in the UK are using drone services to provide aerial images, and are seeing huge cost savings by either purchasing and operating their own drones or by hiring out the work to a company equipped to provide imaging.As technology becomes more and more advanced, drone surveillance may soon be a security option With surveillance drones already handling tasks like mapping and surveying of construction sites, one day they may be able to patrol construction sites at night, equipped with motion sensors and infrared or night vision cameras; They could be automatically deployed from a charging station and fly along a pre-programmed route at regular intervals. One to keep an eye on for the near future! Construction site security to help protect your site If you are ready to tighten security on your own construction site, then your starting point will be to identify your main vulnerabilities and get in touch with a reputable security specialist.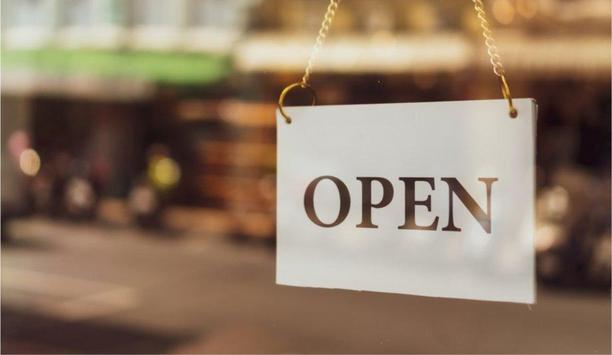 Reopening Doors: What Steps Should be Taken to Ensure Safety and Security?
A total of £1.6 billion worth of goods are reported as 'lost' to in-store theft in supermarkets each year, with figures increasing steadily. The presence of self-checkout systems have increased in supermarkets, as well as other industry retailers. By 2021, we're globally on track to have 468,000 self-checkout machines in operation, nearly double the 240,000 in existence since 2016. While this increase comes with such benefits as reduced wait times for customers and staff costs, it also comes with a risk of retail theft at self-checkouts. With the circumstances the world now finds itself in i.e. mass unemployment, financial uncertainty, the retail industry has seen an influx in these types of petty crimes, hitting retailers during an already turbulent period. While retailers are taking precautions to protect themselves and their patrons in this new era of in-person shopping, it's important to ensure the business itself is protected. A popular method to combat these fears is to employ on-site security personnel, however, as we continue to adapt to new operating guidelines, retailers must begin thinking past the immediate future, and begin implementing long-term security solutions to prepare for life after lockdown such as strong CCTV systems with remote access. How has the security industry adapted its services to a post-lockdown world? Technological innovations like thermal recognition are key to adapting security systems for a post-lockdown world. Businesses which previously relied on facial recognition now must update their methods to account for shoppers wearing masks on-site and in-store. By 2021, we're globally on track to have 468,000 self-checkout machines in operation, nearly double the 240,000 in existence since 2016 Biometric systems are now able to identify people with face masks, and thermal recognition such ADT's Thermi-Scan system which can track human body temperature without the need for contact. Implementing these safe protocol procedures protect both employees and customers against virus outbreaks such as COVID-19. The need for these advances in video surveillance will reportedly increase the biometric facial recognition market by 14 per cent by 2027. Artificial intelligence has been hailed recently as the way forward for remote security needs, and while business-owners continue to navigate procedures of returning to work post-lockdown, having remote access to real-time security monitoring is essential now more than ever. What are the main measures stores can take to prevent or reduce theft? Strategically placing a multi-camera surveillance system to ensure clarity, eliminate blind spots, and deter thieves should be top priority. It's equally essential to invest in a system which has an efficient playback program, particularly in situations where reviewing important footage efficiently can offer vital information to the police force. Advances in video surveillance will reportedly increase the biometric facial recognition market by 14 per cent by 2027 As business-owners continue operating at reduced hours and with limited on-site staff, being able to access camera footage quickly and remotely is a key factor to consider. Whether owners opt to receive an alert on a mobile device allowing them to review notifications, or if their system is monitored by a remote security center, it's important to be able to access footage quickly for added efficiency and ease. Facial recognition and AI have been popular points of discussion in relation to security cameras and CCTV. While careful considerations must be taken prior to utilising any sort of facial recognition technology, including conducting a Privacy Impact Assessment, the benefits include being provided with real-time tracking of repeat offenders which immensely helps the prevention of in-store theft. Here are some key points to consider when choosing in-store surveillance: Assess your needs – To get the best out of your security system, it is essential to analyze what your requirements are for your business as they might have changed to adapt to a post-lockdown world Camera setup – With store layouts shifting to accommodate social distancing guidelines, it's important to re-evaluate the current set-up of any security cameras. Depending on any layout updates, it might be important to consider operating multiple cameras in one area to ensure a peripheral view and eliminate any blind spots Camera positioning – For optimal performance, check that light sources are not obstructing your view such as glare from the sun. It is also worth considering the height at which cameras are installed to maximize surveillance Check the focus – It is worth testing camera lenses bi-monthly to ensure that lighting or weather hasn't affected the focus of the lens, resulting in a blurry visual Remote access – As guidelines continue to evolve, ensure you're able to access any necessary camera footage quickly and safely in case of emergency Will we begin to see a reduction of theft as new technology is implemented? We're beginning to see incidents of shoplifting and theft being taken more seriously by law enforcement. In the coming months, for the first time in Britain nearly twenty shoplifters who were either caught red-handed or identified on CCTV will be appearing before magistrates. While currently these court cases are being pursued by a private police force, these actions come after a Government plea to high-level police to prosecute shoplifters stealing under £200. Retailers have long voiced concerns that forces have abandoned low-level thefts and these steps are small but show that businesses are being heard. As innovations in surveillance security continue, we'll be seeing a move away from human involvement which will create a more reliable and efficient system able to rely on machine learning and analytics. While there have been wider strides made in utilising AI for surveillance, these are largely being used currently by local governments to alert police forces to threats of criminal activity. It's not unreasonable to think that in the near future, these types of smart technology will be employed by private businesses to analyze suspicious behavior or possible theft. However, as we see an increase in the advancement of security technology, we anticipate that those inclined to commit in-store theft will adapt their methods, therefore retailers should look to regularly evaluate their security needs to keep risks at bay.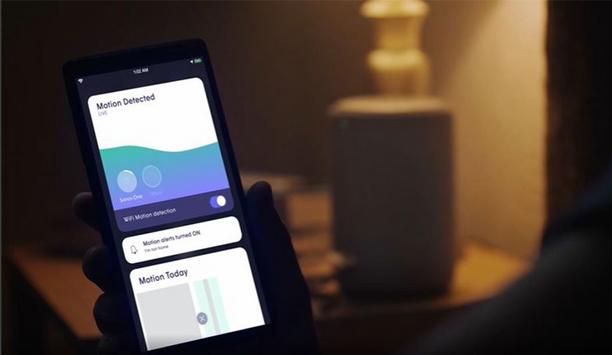 Wireless Technology Is Transforming Motion Detection
Motion detection is a key feature of security systems in residential and commercial environments. Until recently, systems have relied heavily on closed circuit television (CCTV) and passive infrared (PIR) sensors, which both require significant investment and infrastructure to install and monitor. Developments in wireless technology are increasing home security possibilities. Few years ago, these developments led Cognitive Systems to discover that the wireless signals surrounding oneself can be used to detect motion. Known in the wireless industry as WiFi sensing, this technology brings many benefits that other motion detection solutions have not been able to provide. The working of WiFi sensing At Cognitive Systems, the company has used WiFi sensing technology to develop a motion detection solution called WiFi Motion™, which measures and interprets disruptions in RF signals transmitted between WiFi devices. When movement occurs in a space, ripples in the wireless signals are created. WiFi Motion interprets these ripples and determines if an action, such as sending a notification, is needed. Enabling this functionality in a space is incredibly simple. With a software upgrade to only one's WiFi access point (or mesh router), motion sensing capabilities are layered into one's WiFi network. Existing connected WiFi devices then become motion detectors without detracting from their original functions or slowing down the network. Using artificial intelligence (AI), WiFi Motion establishes a benchmark of the motionless environment and learns movement patterns over time, which could be used to predict trends. This allows unusual movement patterns to be detected with greater accuracy while decreasing the potential for costly false alerts. WiFi Motion requires no line-of-sight or installation WiFi sensing and other home monitoring solutions All of these capabilities are made possible by WiFi sensing and together create a motion detection system that provides unparalleled accuracy, coverage, privacy and affordability compared to other solutions on the market. PIR integration is far more complex and imposes electronic and physical design restrictions compared to WiFi sensing. In terms of placement, PIR systems are difficult to install, requiring line-of-sight and a device in every room for localization. WiFi Motion requires no line-of-sight or installation and is also a scalable solution compared to PIR. Much like cameras, PIRs can only cover so much space, but WiFi Motion can cover the entire home and even detect motion in the dark and through walls, without adding additional devices to the home. WiFi Motion detects less distinguishing context than cameras and microphones, but more context than regular PIR sensors for the perfect balance of privacy and highly accurate motion detection. Privacy solution While cameras have been the security solution for years, WiFi Motion offers a more affordable solution that can rival the privacy and coverage capabilities of even the most high-end cameras. With such a wide coverage area, one might think that WiFi sensing infringes on privacy, but actually, the opposite is true. With WiFi Motion, the contextual information collected cannot be used to identify a specific individual, unlike cameras which can clearly identify a person's face or microphones, which can identify a person's voice. It is different from other smart home security options that use cameras and microphones because it only senses motion using WiFi signals - it doesn't "see" or "listen" like a camera or microphone would. This provides opportunities for added security in spaces where privacy might be a concern and installing a camera may not be a comfortable solution, such as bathrooms and bedrooms. The data collected is also anonymized and highly encrypted according to stringent industry privacy standards. Existing connected WiFi devices then become motion detectors Additional WiFi sensing applications Since WiFi sensing technology requires no additional hardware or subscription fees, it is much more affordable than other motion detection solutions. It can be used as a standalone solution, or it can be easily layered into more complex systems. This ease of integration, scalability and relatively low cost brings a lot of potential for various applications. Motion detection can trigger other smart devices in the network to turn lights on or off In eldercare, for example, WiFi sensing can be used to help seniors live comfortably in their homes for as long as possible. With the increasing aging population and high costs associated with care homes, the market for this application is considerable. Caregivers can use an app to monitor movement in their loved one's home and be alerted about unusual movement patterns that could indicate a concern. For smart homes and other environments that have a network of smart devices, the artificial intelligence (AI) component of the technology allows for improvements to automated features. Motion detection can trigger other smart devices in the network to turn lights on or off or make adjustments to the temperature in a room. Security for the commercial sector For office buildings and other commercial properties, it is easy to see how all of these features could be scaled up to offer a highly accurate and cost-effective motion sensing and smart device automation solution. Cognitive Systems is closely involved with the development of WiFi sensing technology, working with various industry groups to establish standards and help it reach its full potential. WiFi Motion is merely the tip of the iceberg in terms of motion sensing possibilities, but its applications in the world of security are undeniably compelling. It is an exciting time for the wireless industry, as one works with stakeholders in the security space to explore everything this technology can do.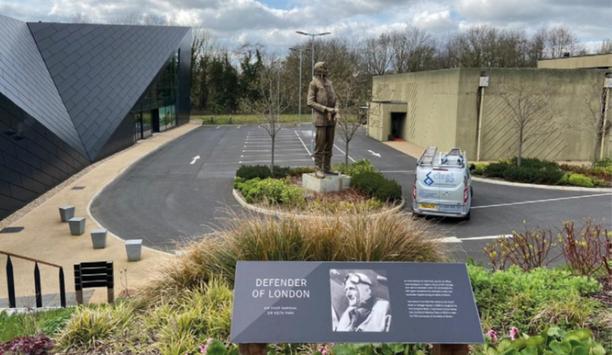 Dahua Technology Installs HD CCTV Cameras With Smart Analytics Using AI To Secure Iconic Battle Of Britain Bunker
An important heritage site which played a key role in protecting the UK during World War II is itself being made safe and secure with the installation of a comprehensive and fully integrated security system, including more than 75 Dahua HD CCTV cameras. Battle of Britain Bunker The Battle of Britain Bunker is an underground operations room in Uxbridge, formerly used by No. 11 Group Fighter Command during the Second World War, most notably in the Battle of Britain and on D-Day. The operations room was one of the key parts of the world's first integrated defense system, which linked Fighter Command with Anti-Aircraft Command, Barrage Balloon Command, the Observer Corps, radar, and the intelligence services. The site is run by Hillingdon Council as a heritage attraction with a museum and a visitor center. Fully integrated security solution DSSL Group installed more than 75 Dahua HD CCTV cameras linked to a Genetec Security Center VMS DSSL Group completed a full analysis of the existing CCTV and intruder alarm systems, with the aim of creating a fully integrated security solution, to enhance the security around the site, reduce manned security costs, and speed up remote security and police response times. Using the existing wireless network also designed by them across the borough, DSSL Group installed more than 75 Dahua HD CCTV cameras linked to a Genetec Security Center video management system (VMS), as well as Axis IP PA speakers externally. All cameras are viewable by management and the security team on site, and also from Hillingdon Council's main CCTV control room. Surveillance cameras with smart analytics using AI External cameras are equipped with smart analytics using AI, to help secure the perimeter of the site. In 2018, a state-of-the-art wireless CCTV system consisting of more than 1,000 Dahua HD cameras, along with Dahua NVRs, XVRs and control and viewing equipment, was installed across the borough by DSSL Group. More recently, an additional 1,000 Dahua HD cameras have been added to the council's network making it 2,000 in total. In addition to the cameras, DSSL Group installed a Honeywell Galaxy 62-zone intruder alarm system which feeds back to a central monitoring station and is also integrated with the VMS. Dahua CCTV system installed Cllr Richard Lewis, Hillingdon Council's Cabinet Member for Cultural Services, Culture and Heritage, said "The Battle of Britain Bunker is one of Hillingdon's treasured heritage sites. It played a pivotal role in the Second World War, and it's important that we keep it protected. Dahua CCTV system will help us to do that with their state-of-the-art system and high performing cameras."
Quanika Tech Available Through NIT Makes Security And Corporate Systems Integration Easier For Middle East And Africa Projects
IT and security systems integrators across the Middle East and Africa can now deliver more efficient, off-the-shelf integration of complete corporate systems - including access control, visitor management, security and building management - following a distribution agreement between Quanika and NIT, an Ingram Micro Company. Quanika's modular, ready-made approach is designed to make integration straightforward, even for the most complex, multi-site projects, enabling organizations to adapt their on-site operations quickly to meet rapidly changing circumstances, and run them efficiently from a single interface. A1001 and A1601 controllers The company works with systems integrators, consultants, and end-user enterprises globally to leverage seamless integration with Axis Communications' A1001 and A1601 controllers for unlimited doors and users, network cameras and audio devices. Quanika also allows integrators to scale up AXIS Camera Station VMS to encompass more cameras and cover multiple sites as well as giving them the extensibility choice of Milestone's powerful XProtect for video management. Quanika's portfolio of solutions is designed to eliminate the inefficiencies of siloed solutions Quanika's portfolio of solutions is designed to eliminate the inefficiencies of siloed solutions to enable more productive connections between people, physical infrastructure, and corporate systems. Quanika Compact is a practical and affordable choice for small-to-medium applications in healthcare, retail, manufacturing, logistics and similar locations, giving users the ability to tie together and flexibly manage multiple sites. Visitor management solution Quanika Enterprise is designed for larger scale facilities and corporate enterprises, including multi-purpose buildings, hotels, transportation hubs, hospitals, and universities, giving organizations complete control and situational awareness across their entire estates globally. The Quanika VisitorPoint visitor management solution streamlines and automates operations. Delivering a frictionless and contactless experience, Quanika VisitorPoint is becoming essential during the COVID-era to minimize interaction and risks to frontline staff and reduce contact with doors and surfaces, while acting as a force multiplier for the efficient management, control and tracking of visitors and contractors access and movements throughout facilities. Building management systems As well as providing new technology application routes for security systems integrators, the distribution agreement opens up extensive project options for NIT's customer base of IT systems integrators, allowing them to deliver modular, commerical off-the-shelf (COTS) security and safety solutions with an extensive choice of third-party systems - everything from intruder alarms, fire, and building management systems to individual, operations-specific business management databases, systems, or devices. Welcoming the deal, Bassel Al Fakir, Managing Director NIT, an Ingram Micro Company, said that Quanika's solutions are expected to make it easier for NIT customers to deliver solutions with a single, intuitive, security and safety management interface. Integrators and consultants Our customers will be able to use Quanika's off-the-shelf solutions and 24/7 support to integrate best-in-class technologies" "NIT's distribution agreement with Quanika will provide major opportunities for ICT integrators and consultants across the Middle East and Africa," he said. "Our customers will be able to use Quanika's off-the-shelf solutions and 24/7 support to integrate best-in-class technologies and deliver new levels of insight and control." Quanika Managing Director, Leo Cook, said the agreement would also help integrators and their customers improve operational efficiency and meet the unprecedented challenges now facing them. Seamless operational efficiency "It's never been more important for organizations to be able to manage their operations efficiently, and to let their people to work safely, flexibly and securely," he said. "Quanika is already helping customers globally to meet today's rapidly evolving challenges." "We are helping organizations to pivot their operations, including managing their people and networks more efficiently, and improving the way they use their buildings. We now look forward to working with NIT customers across the region to deliver seamless, advanced solutions here."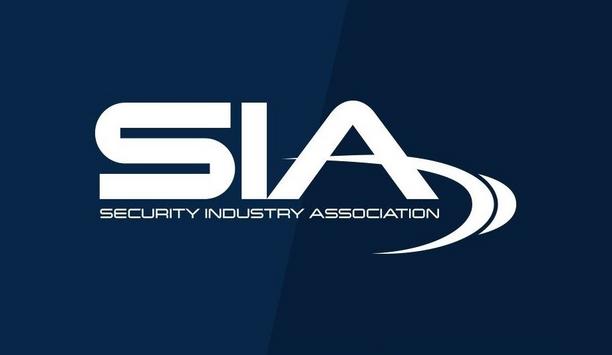 Security Industry Association Discloses The Winners Of The 2020 SIA Women In Security Forum Scholarship
The Security Industry Association (SIA) has selected 12 recipients for the inaugural SIA Women in Security Forum Scholarship – a program developed by the SIA Women in Security Forum designed to further educational opportunities and promote advancement for a diverse security workforce. Through this new scholarship – open to SIA members and student members – each awardee will receive $6,650 to use toward continuing education and professional development courses, conferences or webinars, SIA program offerings, repayment of student loan debt and/or other academic or education programs. "The SIA Women in Security Forum continues to break new ground, inspire me and many others and provide unique opportunities for the widest spectrum of people possible to thrive in this field through initiatives like this new scholarship offering," said SIA CEO Don Erickson. "We congratulate this talented and historic first class of SIA Women in Security Forum Scholarship winners and look forward to celebrating their many accomplishments to come." 2020 Scholarship winners The winners for the 2020 SIA Women in Security Forum Scholarship are: Ryane Burke, Partner Marketing and Events Manager, Identiv Margurie Evans, SIA student member; Event Security Lead, Phoenix Suns Antoinette King, Key Account Manager – end-user, Axis Communications Kavya Madhusudhan, Senior Project Engineer, Allegion Erin Mann, Customer Experience and Strategy Marketing Manager, Multifamily, Allegion Canada Inc. Daphne Navarro, SIA student member Sheethal Rao, Mechanical Engineer, Allegion Jenna Rolfe, SIA student member; Junior Readiness and Security Policy Officer, Global Affairs Canada Joneka Russell, Security Offer, Allied Universal Holly Sanson, Marketing Manager, ADT Commercial Kerri Sutherland, Human Resources Business Partner, Axis Communications Rachel Wyatt-Swanson, Director of Business Development, Cherokee Nation Security & Defense These honorees were selected with the help of SIA's Scholarship Selection Committee – a group comprised of volunteers from the SIA Women in Security Forum and SIA's Human Resources Committee. SIA thanks the scholarship committee and its chairs for their work in evaluating the 2020 scholarship applications. The leadership of women SIA's Women in Security Forum works to engage all security professionals to promote the leadership of women SIA's Women in Security Forum works to engage all security professionals to promote, recruit and cultivate the leadership of women for a more inclusive and diversified industry. The forum's key efforts and activities – in addition to the scholarship – include the SIA Progress Award, which celebrates individuals who advance opportunities and pave the way to success for women in the security industry. Activities also include a quarterly virtual education series; collaborative projects with other organizations that seek to empower women in the security and technology fields; sponsorship of the Women in Biometrics Awards. Biometric identity and security industry The initiative recognizes distinguished females in the biometric identity and security industry; thought leadership opportunities; and engaging networking and professional growth events. The SIA Women in Security Forum is open to all employees of SIA member companies. The 2020 SIA Women in Security Forum Scholarship is generously supported by Diamond Level donor Axis Communications; Emerald Level donors Alarm.com, Allegion, Altronix and BCD International; Ruby Level donors Integrated Security Technologies, Brivo and Securitas. Donors Also, Sapphire Level donors Maureen Carlo, director of strategic alliances at BCD International, Ted Curtin, president of Repworks, Martha Entwistle, Women in Security Forum member, SIA CEO Don Erickson, John Gallagher, vice president of marketing at Viakoo, John Nemerofsky, chief operating officer at SAGE Integration, GSA Schedules Inc. Additionally, also supported by SAGE Integration, Security Specifiers, SoundSecure and Imperial Capital; and scholarship program affiliates SDM, SecurityInfoWatch, Security Matters, Security Sales & Integration and Security Systems News.
Related white papers
Market Report: Cannabis At A Glance
Optimize Your Business with Analytics and AI