Axis Communications Access Controllers
(2)
Browse Access Controllers
Access control controller products updated recently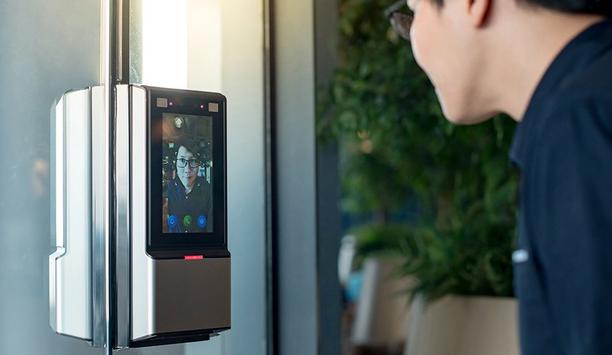 Physical Security in 2021: Post-Pandemic Solutions
In a world forever changed by the coronavirus pandemic, companies worldwide are now expanding their concept of physical security to best safeguard their facilities and employees. Few incidents have had as much of an impact on businesses globally as the COVID-19 pandemic; much of the world is still struggling to contain COVID-19, navigating the lasting effects and exploring what the "new normal" looks like. While some organizations are still engaged primarily in "anywhere operations", i.e. remote work, many organizations are implementing strategic physical security solutions that better protect everyone through the use of video surveillance technology and advanced intelligence capabilities. As this new normal takes hold within the business environment, security strategies will largely be centered around several key initiatives like access control, people counting, occupancy controls, temperature screening, contact tracing, and reducing office touch points. With the use of a video management system (VMS) in the shadow of COVID-19, occupancy data from a VMS can trigger a lockdown and not permit new entrants until the occupancy drops below a certain threshold; this is significantly useful for organizations that have returned to in-person work. But there's a caveat: though many legacy security systems are being re-evaluated to allow for touchless or frictionless access control — a move designed to eliminate the need for employees and visitors to physically touch a surface when using an access control system — upgrading the outdated technologies can be cumbersome and expensive, especially for organizations that had not planned for an interruption like the pandemic. Security contractors will be vital So, what is the solution? Security contractors will play a vital role in helping end-users across a range of vertical markets — large and small — to achieve their goals in the new paradigm. For some, this may mean leveraging existing access control and video surveillance systems with upgrades where needed. For others, an entire overhaul is made possible with budget friendly solutions for businesses to migrate to integrated access control through end-to-end security solutions that tie into existing infrastructures without major disruptions (meaning the organization will never be left vulnerable). Cybersecurity is becoming even more intertwined with physical security There is massive transformation occurring in the security industry, most notably the movement to digitise physical access and integrate it with video management systems and surveillance. This shift means that cybersecurity is becoming even more intertwined with physical security, allowing organizations the ability to correlate the metadata of people's behaviors and activities — a plus point for those looking to remain vigilant against future pandemic-esque business interruptions. Access, video, and audio are converging into consolidated platforms. Due to lower costs and pairings with IP-based, wireless infrastructure, there are infinite solution configurations. IT security requirements are beginning to apply to physical security because of this integrated infrastructure. Multi-factor authentication The security industry is also beginning to see a trend of multi-factor authentication, which is going to dominate in the days to come as it makes solutions more reliable. Most people carry smartphones these days, which have green check communication capabilities that allow easy multi-factor authentication. Costs are going down, and algorithms are getting better, making more people willing to try it. Some new solutions have both the fingerprint reader and a camera for facial biometrics Some new solutions have both the fingerprint reader and a camera for facial biometrics. Cameras and CCD modules cost almost nothing, and they do not have to be super high-end anymore, especially if organizations are doing one-to-one verification. It's not just about security now; it is security, health, and safety. Access control with video, intelligent readers, and credentials is a perfect platform for next generation solutions.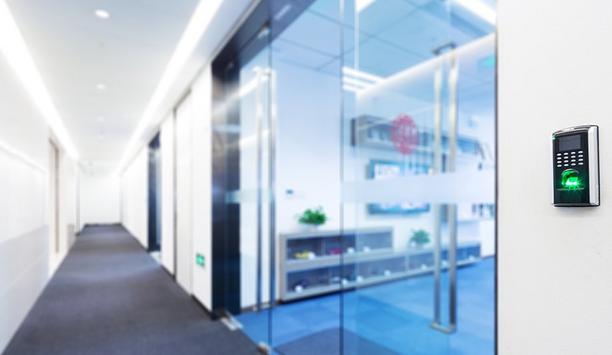 Access Control and Door Entry Management: How Technology is Driving Change
Access control and door entry is a huge responsibility, and challenge, for local authorities and housing associations UK wide. For councils, they're accountable for the security and safety of many public facilities such as leisure centers, libraries as well as residential housing developments which are often large scale and home to hundreds of people. Housing associations manage affordable rental housing which also means they're responsible for the appropriate access control management for each individual house or apartment. Technology developments have enabled better entry systems that are far more secure yet also more convenient and easier to manage. For example, with modern intercom and access control systems, remote management and communication is something that offers local authorities and housing associations features that enable them to reduce costs and cut their carbon footprints by managing multiple sites from one place. On the other hand, such technological innovation has meant that local authority and housing association specifiers and consultants now have a wide range of systems and products to choose from which can cause issues in ensuring the right system for a specific building or development is chosen. Choosing an appropritate access control system In choosing an appropriate system, local authorities and housing associations need to opt for a cost effective solution that can be easily maintained with excellent support from the manufacturer and guarantees that the system and system parts will remain supported for the duration of its expected life cycle. It is also important that the chosen system is flexible to cater for the varying needs of the tenants and visitors. Of increasing importance is the reduction of anti-social behavior which new technology can help by providing the use of data loggers which track the use and events of a door entry system, allowing specific evidence to be located by integrating with CCTV. Using technology to our advantage Through advancements in management systems and services, we can gain a much better visual representation of the events and general usage of an intercom entry system and not just its proximity access control. Systems, for example, can now send email alarms or notifications to the administrator or management. We are now able to modify user rights and access levels on the go from a mobile app which enables a much greater control over service and maintenance engineers, such as making sure they have full access when required via an app, rather than arriving to site with the incorrect keys or access fob. Systems, for example, can now send email alarms or notifications to the administrator or management Dealing with tenant's lost and stolen keys has never been so easy either. The blocking or deletion of lost fobs and adding a new fob can be carried out in minutes while at the same time removing the cost of sending an engineer to the development to program new fobs. This greatly reduces the carbon footprint of the whole task as fobs can now be sent out via mail to a secure location for collection. Technology has also helped local authorities and housing associations to overcome the issue of not being able to have a concierge or building manager available 24/7 at some developments. Now with internet communication, it's possible for tenants and visitors to get in touch with someone should they need assistance, whether that's from within the apartment or from an entrance point. For example, lets take the Videx VX2200 with IP concierge integration. This system is exceptionally flexible, enabling calls to be answered on Videx intercoms and also mobile phones if required. With the integration of the IP concierge each block can be either standalone or networked via the internet back to a central control room. Reduced maintenance costs and carbon footprint We work with a wide range of local authorities and housing associations to help them overcome access control and door entry challenges. One organization we have recently partnered with is The Living Group to help them greatly reduce their maintenance costs and carbon footprint by installing the MiAccess offline proximity system on many of their developments across the North East. Technology developments have enabled better entry systems that are far more secure yet also more convenient and easier to manage By installing an appropriate system, The Living Group has managed to overcome issues caused by the existing system's limitations and also enabled much more flexibility when it comes to effectively managing the access control system of all their included developments. For those responsible for effective and appropriate access control, the management of the systems are easier, quicker and there's no delay or on-going costs for needing a specialist program to modify fobs and access rights as this can now all carried out in-house. Improved security legislation Further advancements in programmes such as Secured by Design (SBD), a police initiative that improves the security of buildings and their immediate surroundings to provide safe places to live, work and visit, means that there's more security legislation being implemented that's making intercoms and access control more secure, without affecting ease and convenience. Videx holds an SBD accreditation and we know, from first-hand experience, how it's making a difference in keeping tenants safe. When you combine the safety features promoted by an SBD member company like ourselves with the likes of the Videx event logging, image capture and ability to modify access users on the go, for example, we can help to create a very safe and secure environment. Personally, I think there needs to be a greater emphasis on the role of security legislation Technology has completely transformed the way local authorities and housing association are able to choose, install and manage door entry and access control systems for tenants and visitors alike. Personally, I think there needs to be a greater emphasis on the role of security legislation such as Secured by Design to ensure all councils and housing association consultants are up to date with what constitutes a robust and secure system that's also cost effective too. In my role, I see weaknesses in systems and constant ongoing costs that could easily be avoided. For instance, features such as timed remote entry means local authority and housing association management no longer need to worry about keys being lost, the wrong keys being supplied or locks needing to be changed. With new systems such as the Videx MiAccess and Videx WS4 range, we can help to massively reduce a housing association's or council's carbon footprint and engineer costs by allowing them the access to management and control from an offsite location. Crime prevention We can also use live and logged events to help prevent crime in different ways, from antisocial behavior growing around a tenant being called or visited much more regularly than others, to knowing a tenant is currently still living at a property but isn't paying rent or answering to any correspondence. Technology enables local authorities and housing associations to receive detailed data and therefore behavioral insights on the people under their management and care. If consultants and specifiers are advised on the most appropriate systems that meet their specific entry needs, they can ensure greater, safer and more convenient access control that meets the requirements of both the end user and the those responsible for its effective management.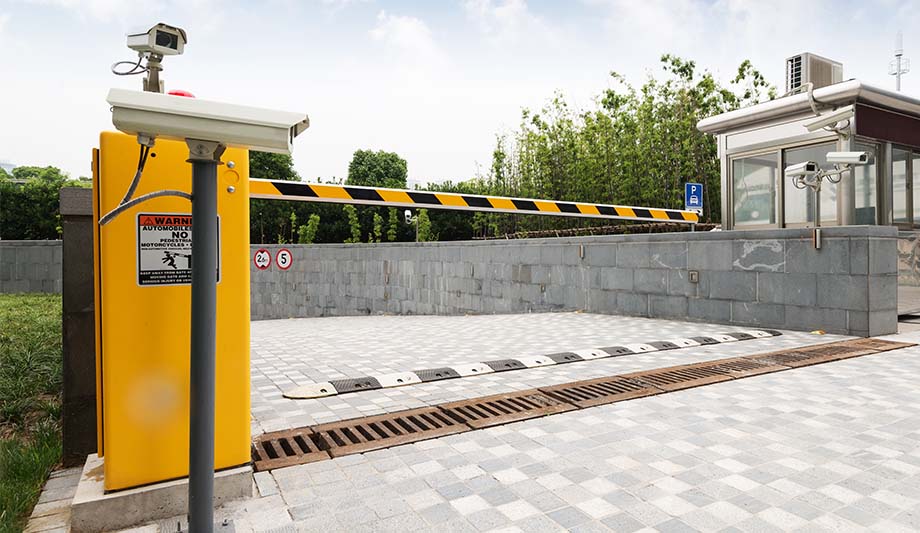 Automatic Gates: Making The Right Investment For Access Control
The experience of the COVID-19 pandemic has made us all more conscious of who is coming and going from our property. Whether it is a family home, business premises or public building, property owners want full control over access for protection and peace of mind. As a provider of access control technologies, we are seeing a growing demand for automated gates with a variety of access control systems. There are a number of considerations that buyers need to make when investing. And as an installer, there is advice that you can offer to help your clients make the right choice for their property. Here are some of the key considerations you'll need to make and discuss with your client. Whomever you buy from, you should be offered more than a simple instruction manual. Electronic locks, magnetic locks and code security In the first instance, you'll need to advise on the type of lock and access control available. Electronic locks release on the operation of the automation system to allow the gates to open. Locks are required for all non-locking (also known as reversible) operators and are recommended for any gate on a multi-user site or any gate over 2.5m. Apply the same logic to an automated gate as you would to a domestic door – for example, you wouldn't fit your front door with a lock on the same side as the hinges or a drop bolt at the hinge end of a manual gate so why dispense with this logic when the gate is automated? Electronic locks release on the operation of the automation system to allow the gates to open There are a number of locks on the market including magnetic locks, drop locks that "shoot" a bolt into the ground and side latching locks. These are all designed for external use. While the gate itself will provide physical security, the customer will want to feel in control of who enters their property, when and for what purpose. Consider access for mail and deliveries, waste disposal and visitors arriving on foot etc. There is a range of options available. Intercom systems will allow the user to vet visitors, keypad entry can allow remote access for visitors with a specific code, remote controls allow an oncoming driver to open the gates without getting out of the vehicle, and a timer control can be used to open or close the gates at certain times of the day. Vehicle detection loops can be installed discreetly under the tarmac allowing the presence of vehicles to exit the gates and prevent closing while obstructed. Sliding gates versus swinging gates There are a number of locks on the market including magnetic locks, drop locks that "shoot" a bolt into the ground and side latching locks Gates can be automated to either swing or to slide open and in the case of swinging gates, the opener may be concealed underground or gate mounted. The most suitable opener for your installation will depend on the space available and the type of gate selected. Concealed underground automation is ideal for highly ornate gates. However, where gates are fully infilled (typical of many timber designs), gate mounted openers are concealed from the front of the gate by the gate leaf and present a cost-effective option. The choice between slide and swing is largely down to space - swing gates require a clear space for their opening arc while sliding gates require space to one or both sides of the gate. Sliding gates are perhaps the best choice where the drive slopes or when drive space is limited, as they use the least space when opening. Voltage Most swing gate and sliding systems are available in 24v or 230v. The 24v systems still need 230v mains power – there is a transformer built into the 24v control panels. Deciding which voltage to use can include a combination of factors such as the material of the gates, the location of the system and the safety features you want. Concealed underground automation is ideal for highly ornate gates With wrought iron gates, the wind can pass through them whereas with fully boarded wooden gates (popular because they give full privacy) the wind has nowhere to go, so they act like sails. For commercial or industrial applications with larger entrances and a heavy gate, you may need 3 Phase 400v power (sliding gates only). Installing gate motors in confined spaces The environment in which you are fitting may well influence which gate and motor you recommend. Will it be in an exposed area which is subject to the elements? Will it be positioned on a slope? Sliding gates are perhaps the best choice where the drive slopes or when drive space is limited Installers have always faced the challenge of installing gate motors in confined spaces. When fitting a pedestrian gate, there is often limited space in which to work – potentially making an installation time consuming and technically demanding. If this is the case for you, consider a gate operator which is designed specifically for installations with limited space for maneuver. An example of this is the E5 compact gate operator. The operator is not only small but has an optional slide lever attachment designed for installations where there is extremely limited space, meaning that just 8cm of the pillar is needed for installation. What's more, improved fixing points and a simple 'hook and fasten' process means assembly is safe, quick and straight forward. Ultimately, you'll be looking for a good quality, reliable product with good service. Work with a supplier that offers more than just a manual. If they are happy to offer training, their time and advice when you buy, the chances are you'll get their support long term.
Which new buzzwords reflect the security industry's trends?
As an industry, we often speak in buzzwords. In addition to being catchy and easy to remember, these new and trendy industry terms can also reflect the state of the security market's technology. In short, the latest buzzwords provide a kind of shorthand description of where the industry is - and where it's going. We asked this week's Expert Panel Roundtable: What new buzzword(s) rose to prominence in the security industry in 2020? (And how do they reflect industry trends?)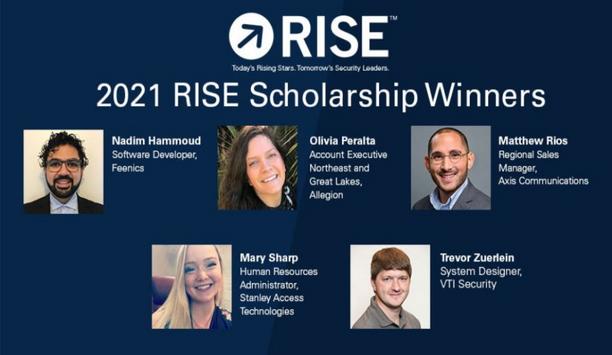 Security Industry Association Announces The Winners Of The 2021 SIA RISE Scholarship
The Security Industry Association (SIA) has named five young security professionals as the recipients of the 2021 SIA RISE Scholarship, a program offered through SIA's RISE community, which supports the education and career development goals of young industry talent. Through this scholarship program, open to SIA student members and RISE members who are employees at SIA member companies each awardee will receive a $3,000 scholarship to use toward continuing education and professional development courses, SIA program offerings and/or other academic or education programs. Scholarship funds can be used to expand knowledge in the areas of business, human resources (HR), information technology (IT), marketing, sales, project management, security engineering, and/or risk management. Young security professionals "The 2021 SIA RISE Scholarship awardees are an extraordinary group of young security professionals who represent tomorrow's industry leaders," said SIA CEO Don Erickson. "SIA is proud to help foster the careers of these talented honourees, and I look forward to seeing their many accomplishments and successes to come." Winners for the 2021 SIA RISE Scholarship Nadim Hammoud, Software Developer, Feenics As a key member of the software development at Feenics, Nadim Hammoud has contributed to multiple new features in production and bug fixes, built proofs of concept for prospective clients, and contributed new tests to the automated testing of the company's web API. Hammoud plans to use the SIA RISE Scholarship funds toward a computer and network security course and certification in AI He has a strong interest in the latest technologies, including cloud computing and machine learning. Prior to his time at Feenics, Hammoud served as a teaching assistant at Carleton University and held engineering and software development positions at Bertrandt and Tactical Technologies Inc. He holds bachelor's degrees in computer science and biomedical and mechanical engineering from Carleton University. Hammoud plans to use the SIA RISE Scholarship funds toward a computer and network security course, a professional certification in the field of artificial intelligence, and attendance at industry events. Olivia Peralta, Account Executive, Allegion In her role as an account executive at Allegion, Olivia Peralta works with teams around the world to plan and sell access control projects – from teaching the company's security software to implementing hardware installations hosted on the cloud for physical security end-users. Prior to her time at Allegion, she served as an account executive at ISONAS Access Control and completed communications internships at Western Resource Advocates and the Oregon Natural Desert Association. She holds bachelor's degrees in environmental sciences and communication and environmental studies from Northern Arizona University and a continuing education certification from Colorado Water Education's Water Educator Network and is IPVM University Access Control certified. Peralta plans to use the scholarship funds toward earning SIA's Certified Security Project Manager certification and pursuing an education that bridges the gap between strategy, design, and product delivery. Matthew Rios, Regional Sales Manager, Axis Communications Rios plans to use the scholarship funds toward completing the EC-Council MasterClass Certified Ethical Hacker certification In his role at Axis Communications, Matthew Rios promotes the use of IP video and Axis cameras to integrators, distributors, consultants, and end-users and maintains fluid and enthusiastic relationships with current and prospective customers. Prior to his time at Axis Communications, Rios held sales management roles at Hanwha Techwin America, Honeywell, and R&D Lock and Alarm. He holds master's and bachelor's degrees in cybersecurity from Fordham University and a bachelor's degree in the homeland and corporate security from St. John's University. Rios plans to use the scholarship funds toward completing the EC-Council MasterClass Certified Ethical Hacker certification. Mary Sharp, HRA, Stanley Access Technologies As a key member of the HR team at Stanley Access Technologies, Mary Sharp is responsible for over 220 professional hourly, non-union service and install technicians and provides support on major change management and organization redesign efforts and issues pertaining to team cohesiveness, dynamics, and management. Prior to her time at Stanley Access Technologies, she held HR and administrative roles at Stanley Healthcare, Infrasource Underground Construction, and Frontline Private Security. She holds a bachelor's degree in ethics and public policy from the University of Iowa. Sharp will use the scholarship funds toward obtaining the Society for Human Resource Management's SHRM-CP certification. Trevor Zuerlein, System Designer, VTI Security Zuerlein plans to use the scholarship funds to pursue further education in IT, become a member of (ISC)², and to earn CISSP credentialTrevor Zuerlein started at VTI Security in 2017 as a security systems technician and now serves as a system engineer; Zuerlein is skilled in access control security systems, security cameras, computer repair, computer science, technical writing, and AC/DC electronics. Before his time at VTI Security, he held IT and sales roles with Time Warner Cable, Mead Lumber, and Archer Daniels Midland Company. Zuerlein holds an associate's degree in information technology from Central Community College. He plans to use the scholarship funds to pursue further education in the IT field, become a member of (ISC)², and work toward his goal of earning the Certified Information Systems Security Professional credential. Networking events SIA RISE is a community that fosters the careers of young professionals in the security industry. In addition to awarding the annual SIA RISE Scholarship, SIA RISE offers fun networking events for young professionals, created the RISE Microlearning Series of mini-webinars on top professional development topics, hosts career growth webinars and trade show education tracks. Mentorship program The recently launched the Talent Inclusion Mentorship Education (TIME) mentorship program for early and mid-career professionals in the security industry and presents the annual AcceleRISE conference, an essential experience designed to ignite new thinking, strengthen leadership and sharpen business acumen in young security talent. RISE is available to all employees at SIA member companies who are young professionals under 40 or have been in the security industry for less than two years.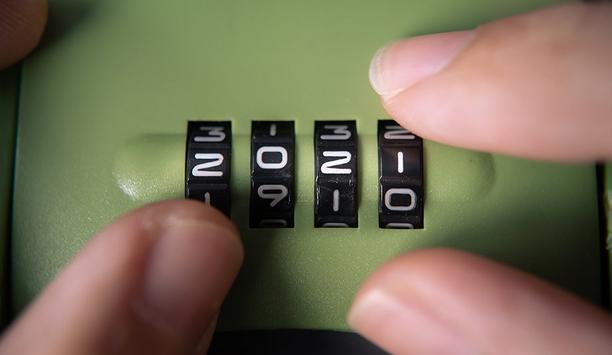 What Will Be The Security Industry's Biggest Challenge In 2021?
What a year 2020 was for the security industry! There were vast challenges that could not have been foreseen at the beginning of the year. It is safe to say that the events of 2020 defied all industry prognosticators. However, is that any reason not to hope our expectations looking ahead to 2021 will be much closer to reality? Can we possibly benefit from looking ahead and trying to plan for the challenges of the year ahead? We asked this week's Expert Panel Roundtable: What will be the security industry's biggest challenge in 2021?
Related white papers
Physical Access Control In Higher Education
'Boosting On-Site Safety And Security
OSDP Is The Strongest Access Control For Your Business