Intruder Detectors & Detection Systems
(59)
Browse Intruder Detectors & Detection Systems
Intruder detector products updated recently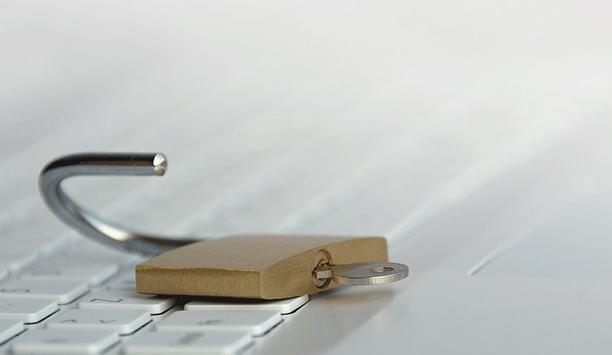 The Physical Side Of Data Protection
The impact of the COVID-19 pandemic has accentuated our digital dependency, on a global scale. Data centers have become even more critical to modern society. The processing and storage of information underpin the economy, characterized by a consistent increase in the volume of data and applications, and reliance upon the internet and IT services. Data centers classed as CNI As such, they are now classed as Critical National Infrastructure (CNI) and sit under the protection of the National Cyber Security Centre (NCSC), and the Centre for the Protection of National Infrastructure (CPNI). As land continues to surge in value, data center operators are often limited for choice, on where they place their sites and are increasingly forced to consider developed areas, close to other infrastructures, such as housing or industrial sites. Complex security needs One misconception when it comes to data centers is that physical security is straightforward One misconception when it comes to data centers is that physical security is straightforward. However, in practice, things are far more complex. On top of protecting the external perimeter, thought must also be given to factors, such as access control, hostile vehicle mitigation (HVM), protecting power infrastructure, as well as standby generators and localizing security devices to operate independently of the main data center. Face value How a site looks is more important than you may think. Specify security that appears too hostile risks blatantly advertising that you're protecting a valuable target, ironically making it more interesting to opportunistic intruders. The heightened security that we recommend to clients for these types of sites, include 4 m high-security fences, coils of razor wire, CCTV, and floodlighting. When used together in an integrated approach, it's easy to see how they make the site appear hostile against its surroundings. However, it must appear secure enough to give the client peace of mind that the site is adequately protected. Getting the balance right is crucial. So, how do you balance security, acoustics and aesthetics harmoniously? Security comes first These are essential facilities and as a result, they require appropriate security investment. Cutting corners leads to a greater long-term expense and increases the likelihood of highly disruptive attacks. Checkpoints Fortunately, guidance is available through independent accreditations and certifications, such as the Loss Prevention Certification Board's (LPCB) LPS 1175 ratings, the PAS 68 HVM rating, CPNI approval, and the police initiative - Secured by Design (SBD). Thorough technical evaluation and quality audit These bodies employ thorough technical evaluation work and rigorous quality audit processes to ensure products deliver proven levels of protection. With untested security measures, you will not know whether a product works until an attack occurs. Specifying products accredited by established bodies removes this concern. High maintenance Simply installing security measures and hoping for the best will not guarantee 24/7 protection. Just as you would keep computer software and hardware updated, to provide the best level of protection for the data, physical security also needs to be well-maintained, in order to ensure it is providing optimum performance. Importance of testing physical security parameters Inspecting the fence line may seem obvious and straightforward, but it needs to be done regularly. From our experience, this is something that is frequently overlooked. The research we conducted revealed that 63% of companies never test their physical security. They should check the perimeter on both sides and look for any attempted breaches. Foliage, weather conditions or topography changes can also affect security integrity. Companies should also check all fixtures and fittings, looking for damage and corrosion, and clear any litter and debris away. Accessibility When considering access control, speed gates offer an excellent solution for data centres. How quickly a gate can open and close is essential, especially when access to the site is restricted. The consequences of access control equipment failing can be extremely serious, far over a minor irritation or inconvenience. Vehicle and pedestrian barriers, especially if automated, require special attention to maintain effective security and efficiency. Volume control Data centers don't generally make the best neighbors. The noise created from their 24-hour operation can be considerable. HVAC systems, event-triggered security and fire alarms, HV substations, and vehicle traffic can quickly become unbearable for residents. Secure and soundproof perimeter As well as having excellent noise-reducing properties, timber is also a robust material for security fencing So, how do you create a secure and soundproof perimeter? Fortunately, through LPS 1175 certification and CPNI approval, it is possible to combine high-security performance and up to 28dB of noise reduction capabilities. As well as having excellent noise-reducing properties, timber is also a robust material for security fencing. Seamlessly locking thick timber boards create a flat face, making climbing difficult and the solid boards prevent lines of sight into the facility. For extra protection, steel mesh can either be added to one side of the fence or sandwiched between the timber boards, making it extremely difficult to break through. A fair façade A high-security timber fence can be both, aesthetically pleasing and disguise its security credentials. Its pleasant natural façade provides a foil to the stern steel bars and mesh, often seen with other high-security solutions. Of course, it's still important that fencing serves its primary purposes, so make sure you refer to certifications, to establish a product's security and acoustic performance. Better protected The value of data cannot be overstated. A breach can have severe consequences for public safety and the economy, leading to serious national security implications. Countering varied security threats Data centers are faced with an incredibly diverse range of threats, including activism, sabotage, trespass, and terrorism on a daily basis. It's no wonder the government has taken an active role in assisting with their protection through the medium of the CPNI and NCSC. By working with government bodies such as the CPNI and certification boards like the LPCB, specifiers can access a vault of useful knowledge and advice. This will guide them to effective and quality products that are appropriate for their specific site in question, ensuring it's kept safe and secure.
We Need To Talk About Intelligent Enclosure Protection
Enclosures containing electronics, communications or cabling infrastructure offer a simple attack point for cyber breaches and an opportunity for a physical attack on the hardware. Yet, many of these assets are housed within enclosures that provide minimal security features to offer a deterrent to any would-be attacker. This has always just been a pet hate. Walking down the high street of a town anywhere in the United Kingdom, you can often see open street communication cabinets. You can actually look directly inside at the equipment. And if I was a bad guy, I could quite easily just put my foot into their enclosure and quite quickly take out their infrastructure. Charged service for enclosures This seems crazy when a US$ 2 magnetic contact on a door can quickly tell you whether your enclosure is open or shut, and can be vital in keeping your network alive. Moreover, the operators of these systems, whether it is telecoms or internet providers, are providing a charged service to their customers, so they should really be protecting their enclosures. Why has that security level not been so readily taken into the outside world, into the unprotected environment? More sobering, if you contrast this security approach to the approach taken in the data center world, an environment that already has multiple stringent security protocols in place, you get a very different picture. For instance, security devices can capture snapshots of anyone who opens a cabinet door in a data room, so it is recorded who has opened that door. While that is just one simple example, it begs the question. Why has that security level not been so readily taken into the outside world, into the unprotected environment? In my mind, a lot of it boils down simply to education. Network connection, easy point of cyber attacks Our preconceived idea about cyber security is some big corporation being knocked out or held to ransom by, again in our mind, someone sitting at a laptop, probably with their hood up over their head, typing away in the darkness, attacking us through the internet. But how the would-be criminal is going to come at us is just like in sport. They attack at the weakest point. Networks can be deployed in the outside world in many ways, such as cameras monitoring the highways. That means those locations will have a network connection. And that can be a point of attack in a non-secure outside world. Enclosures can be broken into by attackers Many people think, 'That is okay because I'm going to take that ethernet device that my cameras are connected to and I'm going to put it inside an enclosure.' However, what people do not realize is that the only thing that the enclosure is doing is protecting the ethernet device from Mother Nature. Because, without proper security, those enclosures can be broken into pretty easily. Many of them are just a single key that is not in any way coded to the device. Twofold cyber security People need to realize that cyber security is twofold. It can be carried out by hacking the network or physically breaking Therein lays the problem. People need to realize that cyber security is twofold. It can be carried out by hacking the network or physically breaking into the weakest physical point. And so, a simple boot through the open door of an enclosure can vandalise the devices inside and take down a small or large part of a network. And by definition, this meets the criteria for a cyber-attack. So, how do we go about tackling this problem? Well, security is a reaction marketplace. And for enclosures, there's not, at present, a plethora of solutions out there for to counter these types of attacks. It can be challenging to find what you're looking for through a quick Google search compared to searching for more traditional security protection measures. Deploying smart sensors and detectors But, under Vanderbilt and ComNet, we are currently taking our knowledge and experience from system installation and compiling it together. We're bringing different products from different parts of our business to make a true solution. For instance, we have sensors for enclosures that detect anything from gas or smoke to open doors, detectors that will tell you if someone is trying to smash open your enclosure with a sledgehammer, or that someone is trying to lift your enclosure off of its mount. More importantly, as is not really a one-size-fits-all solution, we have developed a menu structure available that allows customers to pick and choose the ones that will best fit their own requirements.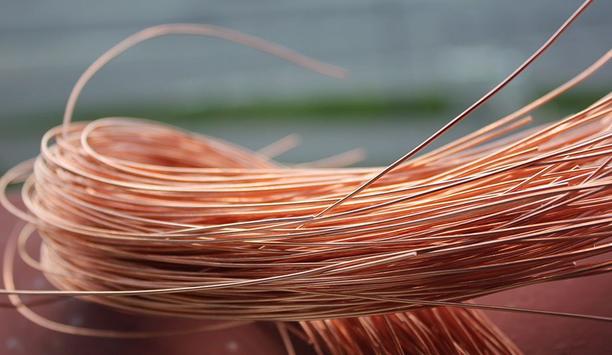 Remote Monitoring Technology: Tackling South Africa's Cable Theft Problem
For decades, cable theft has caused disruption to infrastructure across South Africa, and an issue that permeates the whole supply chain. Here, Ian Loudon, international sales and marketing manager at remote monitoring specialist Omniflex, explains how new cable-alarm technology is making life difficult for criminals and giving hope to businesses. In November 2020, Nasdaq reported that, "When South Africa shut large parts of its economy and transport network during its COVID-19 lockdown, organized, sometimes armed, gangs moved into its crumbling stations to steal the valuable copper from the lines. Now, more than two months after that lockdown ended, the commuter rail system, relied on by millions of commuters, is barely operational." Private security firm Despite this most recent incident, cable theft is not a new phenomenon to sweep South Africa Despite this most recent incident, cable theft is not a new phenomenon to sweep South Africa. In 2001, SABC TV broadcast a story following two members of a private security firm working for Telkom, a major telecoms provider. In the segment, the two guards, working in Amanzimtoti on the south coast of KwaZulu-Natal, head out to investigate a nearby alarm that has been triggered. They reach a telecoms cabinet and discover that it has been compromised, with the copper cable cut and telephone handsets strewn across the ground. In the dark, they continue to search the area when one of the guards discovers the problem: 500 metres of copper wire has been ripped out. In their haste, the thieves have dropped their loot and fled. Widespread cable theft Had they managed to get away, they would have melted the cable to remove the plastic insulation and sold the copper to a local scrap dealer for around 900 Rand, about $50 US dollars. For the company whose infrastructure has been compromised, it may cost ten times that amount to replace and repair the critical infrastructure. The disappointing takeaway from this story is that two decades on from this incident the country still faces widespread cable theft, whether it's copper cables from mines, pipelines, railways, telecoms or electrical utilities. In fact, the South African Chamber of Commerce and Industry estimates that cable theft costs the economy between R5–7 billion a year. The answer to the problem must go further than the existing measures used by companies. Detect power failure Most businesses already invest in CCTV, fences, barriers and even patrol guards, but this is not enough. Take the mining sector, for example. These sites can be vast, spanning dozens of kilometres - it's simply not cost effective to install enough fences or employ enough guards or camera operators. As monitoring technology gets better, the company has seen site managers increasingly use cable alarms in recent years that detect when a power failure occurs. The idea is that, if one can detect a power failure, they can detect whether the cable has been cut The idea is that, if one can detect a power failure, they can detect whether the cable has been cut. The problem is though: how does one distinguish the difference between a situation where a cable has been cut intentionally and a genuine power outage? Power outages in South Africa are an ongoing problem, with the country contending with an energy deficit since late 2005, leading to around 6,000 MW of power cuts in 2019. Remote terminal units Eskom Holdings SOC Ltd., the company that generates around 95 per cent of South Africa's power has already warned of further blackouts as the company works to carry out repairs to its power plants. According to a statement on the company's website, "Eskom spends in the region of R2 billion a year replacing stolen copper cables." The result is that criminals take advantage of the gaps in power to steal cable, timing their robberies to coincide with the published load shedding schedules. The basic alarms used to detect power outage won't recognize the theft because they register a false-positive during a power cut. By the time the power comes back on, the deed has been done and the criminals have gotten away with the cable. The good news is that recent breakthroughs in cable monitoring technology are helping tackle just this problem. New alarms on the market now combine sophisticated GSM-based monitoring systems that use battery powered remote terminal units. Legitimate supply chain Unlike the basic alarms that look for the presence or absence of power, these new systems monitor whether the cable circuit is in an open or closed state. In the event of a power outage, the unit continues to run on battery power and can detect if a cable has been cut, sending a priority SMS alert to the site manager immediately, giving them a fighting chance to prevent a robbery in progress. Beyond the opportunistic theft carried out by petty criminals, the theft of copper cables forms a wider problem Beyond the opportunistic theft carried out by petty criminals, the theft of copper cables forms a wider problem across the supply chain in South Africa. In recent years, the combination of unscrupulous scrap dealers, the alleged involvement of large scrap processing companies and lax penalties meant that much of the stolen copper ended up back in the legitimate supply chain. However, recent changes in the law have sought to take a tougher stance on copper theft. Alarm monitoring technology According to the Western Cape Government, "The Criminal Matters Amendment Act, regulates bail and imposes minimum offences for essential infrastructure-related offences." The act, which came into effect in 2018, recommends sentencing for cable theft, with the minimum sentence for first-time offenders being three years and for those who are involved in instigating or causing damage to infrastructure, the maximum sentence is thirty years. It seems to be working too. In January 2021, the South African reported that a Johannesburg man was sentenced to eight years behind bars for cable theft in Turffontein. While the longer-term outlook is a positive one for industry, the best advice for businesses seeking to alleviate the problem of cable theft in the immediate future is to invest in the latest cable-theft alarm monitoring technology to tackle the problem and make life difficult for criminals.
Related white papers
Market Report: Cannabis At A Glance
Optimize Your Business with Analytics and AI