What Security Technologies Are Impacting The Retail Market?
12 Jun 2019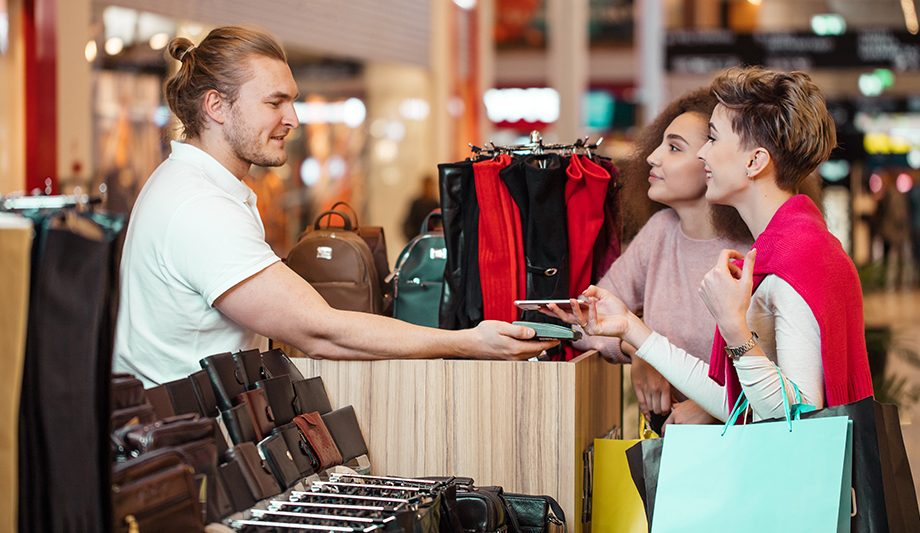 Editor Introduction
With the advent of online shopping, brick-and-mortar retail businesses are challenged to make transactions more convenient while enhancing the "experience" aspects that differentiate real-life shopping from the simpler route of clicking on a website. Technology is helping retailers create that differentiation, including technologies such as video systems, deep learning analytics and point-of-sale (POS) integrations that have evolved from innovation in the physical security market. For more insights, we asked this week's Expert Panel Roundtable: What new security industry technologies are having an impact on the retail market?
---
Mobility and devices that drive mobility are some of most interesting new technology trends impacting the retail and banking markets today. The drive for mobility stems from a desire to streamline incident management. In a space where immediate action on a threat is the difference between risk mitigation and loss, mobile devices can provide real-time geofenced information in the palm of your hand. Apps can now automatically alert and dispatch if an incident occurs, and then send images to responders as part of a BOLO (Be On The Lookout) alert. By sharing everything from voice to video and text with key stakeholders, it truly puts the investigation in the palm of users' hands and paves the way to be more proactive with threat management.
Artificial intelligence seems to be making the biggest impact on the retail market. There are so many economic benefits, especially in regard to keeping track of things – people, goods, behaviors. Through the use of AI, retailers can track things such as when people are most likely to shop, what kinds of items they buy, and how much people are spending. By analyzing this data, retailers can better understand how to market their products, how to staff their stores and how to price items, among other things.
According to the National Retail Federation's 2018 Security Survey, the average dollar loss per internal shrink case was over $1,200. With a unified security solution that seamlessly integrates Point of Sale (POS) systems, retailers are empowered with various tools to combat internal theft. A practical example is the discovery of refunds being issued without a customer presence at the register. With non-unified systems, retailers spend hours verifying POS transaction reports, identifying refunds, and noting timestamps, before moving to a separate video system to review surveillance. In unified solutions, where POS systems, video, and motion detection sensors are part of a cohesive unit, investigators can search for refund transactions where no motion is detected on the customer side of the register and click to view the corresponding video, all from one user interface. The reduction in time and effort, along with quicker case resolution, translates into significant measurable savings.
The cloud is having a tremendous impact on the retail market. Retailers require multifaceted solutions to not only combat the daily security challenges, such as shrink, but also to provide excellent customer service, effective merchandising and the ability to maximize both online and offline sales opportunities. An integrated cloud-based video service can enable retailers to gather insights easily and turn that data into actions that enhance safety, improve customer satisfaction and increase revenue. By combining the power of analytics and artificial intelligence (AI), integrated video cloud helps retailers aggregate video data, cloud technology and Internet of Things (IoT) data for timely business intelligence from a single easy-to-use interface. This then allows retailers to improve both security efforts and business operations through the ability to predict and prevent incidents, determine crowd levels and traffic patterns, mitigate dwell times and more.
Intelligent video solutions, featuring new smart analytics, are having a tangible impact on the retail sector. Many retailers are investing in technologies that help them gain a better understanding of their customers' interests and behaviors. For example, operations directors are deploying fisheye cameras with heat mapping features to identify "hot" and "cold" areas of the store. These cameras visually showcase which sections are garnering the most foot traffic and which are not. For more precise analysis, store owners are deploying megapixel cameras with regional counting analytics to calculate the exact number of guests who walked by an endcap. Retailers are also installing sensors with dwell-time analytics to discover which products obtain maximum interaction. When powered by hard drives with higher capacities and increased metadata stream support, these edge computing devices deliver data that empowers store managers to improve product placement to drive revenue.
Analytics have been around for a while in the retail market, such as heat mapping, queue monitoring and EPoS (point of sale) integration, to name but a few. Analytics are now reaching a watershed moment with the advent of more advanced Video Analytics linked to Deep Learning and interactions with Retail Specific Data gathering algorithms. This is where we are looking to improve the customers' and staff's experience as they move around the store: from the use of Facial Recognition for VIP and known suspects for meet and greets, to access to secure areas with frictionless access control, to self-checkouts (where the cameras present a visual backup of the identity of a person, providing a forensic snapshot which can later be validated for account authentication.) As repeated visits occur, the analytics within the camera can provide insight into targeted marketing, further enhancing the overall visitor experience.
---
Editor Summary
The face of retail is changing, even among brick-and-mortar merchants. Increasingly, technology is empowering better service while enhancing the customer experience and providing useful insights for retail owners about buying behaviors. As our Expert Panelists point out, the security industry's technology is adding immense value to retail operations in addition to its security and loss prevention roles.