Everfocus Switchers & Switches
(1)
Browse Switchers & Switches
CCTV switcher products updated recently


Surge Protection For Security Installations: 2017 Saw Increased Investment
In 2017, DITEK saw how power surges from the many natural disasters that took place damaged many businesses. In a natural disaster, or even everyday business operations, a facility's entire investment in security, life safety and surveillance systems technology can be disabled or rendered useless in a few seconds. Surge protection solutions can mitigate those risks and protect security investments. Proactive Approach To Risk Mitigation Throughout 2017, we also witnessed a change in how enterprises view surge protection, which included how investments are being made in surge protection to protect valuable security, life safety and surveillance systems, while also reducing downtime, manpower costs, liability vulnerabilities, and possibly compliance issues that can force businesses to actually cease operations. Effective security management is about mitigating risks. But risks cannot be mitigated without a proactive approach. Enterprises and integrators, who take the time to assess risk and to develop a strategy to incorporate effective detection, deter and response criteria to protect physical assets will be successful in 2018. 2018 And Beyond That strategy includes designing surge protection into new security systems, while also adding surge protection to existing systems. Enterprises and security integrators who implement a surge protection strategy during security planning processes – or after – will be exercising prevention and mitigation, and they will be successful in 2018 and beyond. Surge protection devices have an untapped potential for enterprise surveillance and security systems In 2017, Ditek continued to offer security end users a solid surge protection solution. We also successfully educated system integrators, who are seeking value-added products or services to incorporate into their portfolios, on the importance of surge protection devices. Educating Security Integrators We believe that surge protection devices have an untapped potential for enterprise video surveillance and security systems, because they can and do meet safety and security challenges that have been rarely identified in the past. We are looking forward to 2018, when we will continue to develop new surge protection products – including a new product engineered to protect up to twelve individual fuel dispensers, which is critical to the financial operation of convenience stores. We will also continue to educate security integrators about the importance of including surge protection in the design/build RFP, to not only secure an enterprise's valuable security equipment, but also to help integrators to differentiate their capabilities and knowledge from the competition.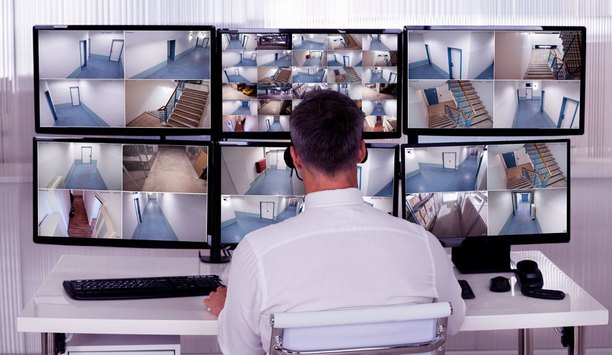 Technology Evolution Leads To Changes In Security Control Room Furniture
Technology is changing the look and function of today's security control rooms. Old-school CRT (cathode-ray tube) monitors are giving way to the thinner, flat screen monitors in the control room environment, but the transition is gradual. Randy Smith of Winsted still sees many control rooms that need to make the conversion, which is a boon to his company's business. Furniture today is designed differently to accommodate the thinner monitors, often with larger screens. Need For Integrated Rack Systems With the increase of IP-based systems comes the need for integrated rack systems that include advanced functionality such as cable management, adds Jim Coleman, National Sales Manager, AFC Industries. Server rooms are environmentally controlled by cooling systems and power systems monitored on the IP network. Low-profile flat screens allow centers to utilize space vertically, thus creating a smaller footprint for the consoles. Additionally, with IP-based systems, workstations will have a smaller footprint because there is less cumbersome equipment. In most cases the servers are stored in a secured, climate controlled environment to eliminate overheating of the servers and maintain their security, says Coleman. This environment also helps with cable and power management. AFC builds technical furniture racks that adhere to the precise needs of computer network server room operators. The company designs and fabricates LAN workbenches with versatile functionalities, and server room workstation racks that are scalable. There is a complete line of IT workbenches, IT computer racks and computer server rack mounts with flexible mounting options. In most cases the servers are stored in a secured, climate controlled environment to eliminate overheating of the servers and maintain their security Flexible Control Room Designs Matko Papic, Chief Technology Officer of Evans Consoles, says the transition from bulky CRT equipment to flat-screen (lower profile) monitors was a major disruption in control room design; it changed the whole dynamic. Another evolution is the use of IP video streaming, which allows more flexibility in manipulation of audio-video content, and requires more flexible control room designs. Another shift, driven by larger, higher-definition monitors, is a shift to fewer monitors that display more information. Instead of a smaller monitor for each information stream, larger monitors now consolidate that information into "dashboard" displays. Looking ahead, control rooms will need to be more flexible, both in the initial design and the ability to adapt to changing technology, says Papic. Legacy customers who are currently using PCs may be moving to more remote applications. Sit-stand equipment will continue to be increasingly prevalent. "There will be more emphasis on flexibility, technology integration, and the ability to change over the life of the system," says Papic. Consolidation Of Multiple Operations Into A Single System A trend in security is consolidation of multiple physical operations into a single system, says Papic. As a result, more customers are taking more interest in alarm management and situational awareness. How is the technology being used in terms of alarm triggers? How can the systems react rapidly and provide information to a larger audience in the control room? These questions impact how control rooms are designed, and Evans Consoles can adapt lessons learned from other markets to these trends in the security arena. Greater use of technology is inevitable, says Coleman of AFC Industries. "It is virtually impossible for humans to monitor all security data at the street level in our cities," he says. "As computers become more powerful and their programs more all-encompassing, we will see a greater shift to robotic and technology uses that will provide enhanced monitoring capabilities and safety reactions." Read our Control Rooms series here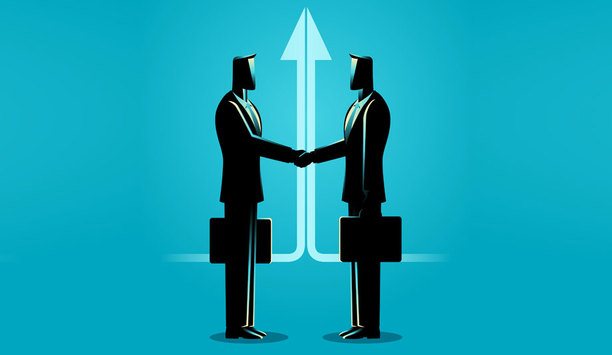 Will Security Industry Consolidation Stifle Innovation?
The security industry will continue to see consolidation through acquisition in 2017. At the advent of IP camera adoption, we saw a great decline in large vertically integrated companies, which spurred a new era of innovation within smaller IP camera manufacturers, VMS providers and other hardware companies for storage and managed switches. We are now living in a new era of consolidation that is taking us full-circle back to vertical integration. Ultimately, the industry as a whole suffers because this consolidation will stifle innovation until the next big technology disruption takes shape. Interoperability Across Different Verticals This time last year, we noted that the marketplace was moving toward converged technologies and the need for alarm management across multiple platforms into a common interface, turned out to be a popular request. If anything, we are only seeing just the beginning phases of this transition. The biggest surprise is that interoperability is not only confined to security technology, but also extends to parallel systems such as building automation, safety and environmental controls, and even Enterprise Resource Planning (ERP) software. Using Video Event Management Software (VEMS) alongside these intelligent platforms proves to be a valuable verification process for many new and exciting vertical markets. Arteco plans to continue the revenue growth and brand awareness achieved in 2016 Event-Based Video Security Software At Arteco, our highest growth sectors tend to be slightly insulated from economic fluctuation in the sense that we focus on securing critical infrastructure (electrical utilities and communications) as well as corporate and education campuses. Unfortunately, the continued growth in active shooter incidents have made physical security concerns top of mind for many organizations regardless of economic impact. The unexpected repercussions are that many new security technologies are emerging that cater to real-time event notification on both the macro and micro level. The exciting part of this trend is that users are leveraging a layered approach with multiple autonomous applications working together toward a common goal to improve security, which will hopefully ensure a high level of protection. Business Growth And Challenges Business has continued to grow year-over-year, and 2016 was a huge step forward for Arteco not only in terms of revenue growth, but also increased brand awareness in the United States and abroad. Our biggest challenge continues to be the crowded VMS market, which is filled with lower cost or even free substitute products. We are making great strides in overcoming this challenge by having a wonderful team of people, both on the technical and sales side of the organization, who are focused on finding new and innovative ways to advance intuitive, open and affordable event-based and intelligent video security software into 2017. See the full coverage of 2016/2017 Review and Forecast articles here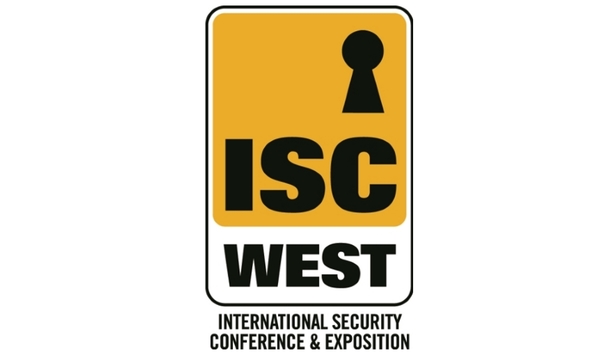 Taiwan External Trade Development Council Promotes Security Innovations At ISC West 2018
EverFocus, GeoVision, PLANET and VIVOTEK—were the highlights of a press conference at ISC West 2018, organized by the Taiwan External Trade Development Council (TAITRA), Taiwan's foremost trade promotion organization. These breakthrough products, with potential to transform the global security market, include a futuristic Virtual Reality 720° camera, a facial recognition dome camera, a cutting-edge Internet of Vehicle (IoV) fleet surveillance system, an IP camera armed with anti-intrusion software, and a next-gen intuitive colour touch LCD switch.We are proud to showcase Taiwan's finest at one of the United States' most prestigious security tradeshows" Extensive Engagements "Today, the United States and Taiwan enjoy an ever-expanding relationship and extensive engagement in many fields, especially in electronic security." "Our products launch event unveil some of Silicon Island's most cutting-edge products and technologies in the areas of IoT and Internet of Vehicles (IoV), unmanned security and cyber + physical integration." "We are proud to showcase Taiwan's finest at one of the United States' most prestigious security tradeshows and look forward to having participants experience the future of security," said TAITRA Executive Director Simon Lai. These Taiwanese ICT companies, all winners of the Taiwan Excellence Awards, generated a lot of excitement and buzz with the unveiling of their new products at the conference. XFleet Management Platform EverFocus demonstrated its engineering and research prowess as Regional Technical Sales Manager Marques Phillips unveiled details of the company's XFleet Management Platform which he described as not only transforming the IoV experience, but the future of vehicle fleet management. The new solution allows users to easily track, monitor and manage any type of fleet vehicles on a Web browser anywhere and anytime. With Xfleet, users can not only reduce overall costs by effectively utilizing resources such as vehicles, fuel, and manpower, but also improve management efficiency and business performance by keeping and analysing the historical records of the vehicle data as needed.GeoVision cameras can recognize human faces in 1.5 seconds, making possible identification of authorized versus un-authorized personnel Virtual Reality Camera GeoVision showed off the VR 360, the world's first Virtual Reality camera that can provide a 720° view. President David Huang said it's the only camera with two Fisheye lenses to provide a floor to ceiling, 720° view with no blind spots. It's ideal for security environments such as airports, train stations, city streets, harbors and highways. The camera uses advanced computer vision technology to simulate a three-dimensional, highly realistic, and practical 3D space. It's water-proof, vandal-proof and dust resistant, making it ideal for outdoors. It also boasts IR Night Mode for clear images even in dark environments. Huang also demonstrated new facial recognition IP dome camera with cutting-edge AI. It can recognize human faces in 1.5 seconds, making possible identification of authorized versus un-authorized personnel, creation of blacklists for restricted personnel, and VIP lists to improve relationship management. Intruitive Touch LCD Switch PLANET explained how the Intuitive Touch LCD Switch makes it possible to easily manage powered devices in real time, greatly enhancing network management efficiency. Tammy Huang, Sales Manager, noted that it's the unique touch LCD that makes such management possible. In addition to the touch LCD interface, the solution features L2+ switching, intelligent PoE management and an ONVIF support function. An Industrial flat-type touch LCD switch model is also offered, making possible management of large-scale networks.VIVOTEK's Smart Stream II and H.265 technology allows users to benefit from reduced bandwidth and data storage demands VIVOTEK's Network Cameras With the theme 'Security within Security,' Shengfu Cheng, Director of Marketing and Product Development, demonstrated the first cybersecurity enhanced network cameras in the IP surveillance industry. The three new cameras are armed with Trend Micro's anti-intrusion software, allowing them to automatically detect and prevent credential attacks and block suspicious events. They also feature VIVOTEK's Smart Stream II and H.265 technology, allowing users to benefit from reduced bandwidth and data storage demands by up to 90% more than systems employing H.264. Low-Light Surveillance Add to that a new generation of night visibility technology, Supreme Night Visibility II (SNV II) which allows them to reproduce high-quality colour images, even in very low-light conditions. In the security industry, the United States is the largest buyer of electronic security products and spent $12.3 billion on imports in the field in 2016. And Taiwan constitutes North America's 4th largest trade partner in the electronic security field, with an import value that was close to $1 billion in 2016. Throughout ISC West 2018, Taiwan exhibitors will present their latest innovations. In pursuit of Asia's Silicon Valley vision of propelling Taiwan to the international forefront of technology, Taiwanese companies continue their pursuit of excellence and innovation.
IFSEC 2015: TAITRA To Support Display Of Innovations From VIVOTEK, QNAP, EverFocus And PLANET Technology
Companies like – VIVOTEK, QNAP, EverFocus Electronics & PLANET Technology to display their products An exclusive showcase of security technology excellence will be unveiled on the opening day of IFSEC International 2015 which runs 16 to 18 June at ExCeL London. The session is supported by the Bureau of Foreign Trade and the Ministry of Economic Affairs of Taiwan, and will be executed by the Taiwan External Trade Development Council (TAITRA). This dedicated event for security industry experts on 16 June will showcase – for the first time in Europe – the latest innovations from Taiwan Excellence Award-winning Taiwanese companies VIVOTEK Inc., QNAP Systems Inc., EverFocus Electronics Corporation and PLANET Technology Corporation. VIVOTEK Will Display Network Security Cameras – FE8181V & FD8168 Fresh from receiving a 2015 Taiwan Excellence Award from the Ministry of Economic Affairs, VIVOTEK will display two of its leading-edge network security cameras – the FE8181V, a 5 megapixel fish eye network camera, and the FD8168, a 2 megapixel ultra-mini fixed dome network camera. The latest addition to the VIVOTEK portfolio, the new FE8181V is a true day-to-night camera that offers superior image quality 24 hours a day thanks to a removable infrared-cut (IR) filter. Built-in LEDs provide 360 degrees surround illumination up to 10 meters – even in completely dark environments. Vandal-proof IK10 and weather-proof IP66-rated housing make the VIVOTEK FE8181V ideal for coverage of open areas such as airports, sports arenas and retail developments. FD8168 - Ideal For Use In Luxury Developments Launched in April 2015, the compact VIVOTEK FD8168 fixed dome network camera has been specifically designed for indoor applications where both form and function are required. The FD8168's 2 megapixel sensor outputs 15 frames per second in H.264 compression from compact housing, making it ideal for use in luxury developments where superior image quality should not come at the compromise of discreet design. Simple to install and with a power-over-ethernet (PoE) input design, a single networked fisheye FD8168 fixed dome camera offers the same viewing capabilities as up to four traditional CCTV cameras, but at the fraction of the installation cost. QNAP will exhibit its new Linux-based VS-2200 Pro+ series NVR. The compact 2-bay VS-2200 Pro+ series is packed with functionality and designed to reduce the cost of ownership for SMB and SOHO users. The VS-2200 Pro+ series offers superior performance and advanced surveillance features compared to other entry level NVRs. It is a highly scalable network surveillance system and offers end users a cost-effective way of adapting or expanding their storage capacity based on their long-term recording needs. Compatible With Over 3,000 IP Camera Models An HDMI output allows users to set up and manage the NVR by plugging in a mouse, keyboard, and monitor – with no need for a separate PC – and to remotely monitor multiple cameras, as well as providing the option to play back recordings on a Full HD 1080p local display. Compatible with over 3,000 IP camera models, QNAP has received over 300 orders for the VS-2200 Pro+ and secured a 2015 SecutechExcellence Award since bringing the product to market in April 2015. The latest developments from award-winning Taiwanese companies work to enhance quality while managing costs and driving efficiencies Leading IP-based networking company PLANET will showcase its Z-Wave e-Home Automation Control Gateway. Targeting the IoT, the system is a powerful tool designed to make home networking smarter and safer. Controllable by smart phone or tablet anywhere, anytime, PLANET's solution uniquely integrates IP-based networking (intercoms, cameras and wireless APs) with Z-Wave Plus (smoke detection, temperature control, door and window) technology. Long Reach PoE Solution PLANET will also exhibit its Long Reach PoE Solution. It is designed to offer a cost-effective way to extend the reach of Ethernet networking and efficiently upgrade analog CCTV to an IP-based surveillance system via existing coaxial cables. TAITRA's technology showcase will also see EverFocus launch its award-winning ESK1000 Sidekick. Recently crowned the winner of the 'Tools & Hardware' category of the SIA New Product Showcase 2015 at ISC West, the ESK1000 is uniquely placed to meet IP camera sidekick demands in a variety of security installation settings. Simple & Cost-Effective Set Up Benefitting from simple and cost-effective set up – with no need for support from a technician – the ESK1000 has revolutionized IP camera installation and testing. Unlike analog systems which use TV outputs and often involve time-consuming testing, installers using the EverFocus ESK1000 can monitor and adjust new and existing camera images remotely by connecting the sidekick to a smart phone or tablet, with no need to contact a central control room. Over 5,000 orders have been placed for the lightweight ESK1000, which is compatible with all major IP cameras and features built-in power-of-ethernet (PoE) and USB outputs allowing the sidekick to charge while completing IP camera installations or tests. Display Eclectic Mix Of Products TAITRA is delighted to be showcasing a selection of Taiwan's latest technology innovations at IFSEC International. This is all about sharing excellence and best practice in the world of security and safety. The exclusive showcase is set to display an eclectic mix of products as they make their inaugural debut in Europe. The latest developments from award-winning Taiwanese companies VIVOTEK Inc., QNAP Systems Inc., EverFocus Electronics Corporation and PLANET Technology Corporation work to enhance quality while managing costs and driving efficiencies.

Safran Morpho Biometric Access Solution Wins SIA Award At ISC West 2015
MorphoWave biometric access solution captures and matches four fingerprints with a single wave of the hand MorphoWAVE from Safran Morpho took the top honor at the Security Industry Association's 2015 New Product Showcase (NPS), winning the coveted Best New Product Award at the NPS awards ceremony at ISC West on Wednesday. MorphoWave is the market's first biometric access solution featuring high-speed touchless fingerprint matching. MorphoWave captures and matches four fingerprints with a single wave of the hand, for an efficient and comfortable user experience, according to Safran Morpho. Users simply wave a hand over the MorphoWave sensor to be identified. Because the sensor is touchless, the surface remains clean through repeated scans. It reads wet and dry fingerprints without difficulty, which is a supporting factor in its very fast and highly accurate capture and matching rate. SIA's New Product Showcase at ISC West "Each year, the companies competing in SIA's New Product Showcase at ISC West present the leading-edge security solutions that are shaping the industry," said SIA CEO Don Erickson. "These new technologies and solutions are the drivers that are moving the security industry forward, and I congratulate Safran Morpho on their win at this year's NPS." Since its inception in 1979, the NPS has been the security industry's premier awards-based marketing program. This year's NPS Program had 110 entries from 88 companies. In addition, the Judges' Choice Award was presented to IC Realtime for its IC720 360x360 Video Surveillance Camera product. The NPS judges presented awards in 25 product and service categories, and they also presented six honorable mention awards in six categories. The Award Winner's List appears below, and it also will be posted on the SIA NPS website at http://www.sianps.com. 2015 NPS Award Winners Access Control Devices & Peripherals Cypress Computer Systems / Cypress Integration Solutions OSMIUM Series OSDP Interface Module Access Control Devices & Peripherals Wireless HID Global HID Mobile Access Access Control Software And Controllers IDenticard Access Control PremiSys Security Management Dashboard Convergence And Integrated Software And Solutions Optigo Networks Optigo Integrity Fire/life Safety Xtralis VESDA-E VEA Green / Sustainable Solutions Products MicroPower Technologies SOLVEIL Surveillance System Hosted Solutions CheckVideo HD Analytics Gateway Intrusion Detection And Prevention Solutions Bosch Security Systems, Inc. G Series Control Panel Intrusion Detection And Prevention Solutions Wireless Interlogix ZeroWire Locks/Safes/Hardware KT&C KEES Mobile Apps Honeywell Security Products Americas MAXPRO Mobile App Network Support Solutions Phybridge CLEER (Coax Leveraged Ethernet Extended Reach) Switch Outdoor Perimeter Protection Knightscope, Inc. K5 Autonomous Data Machine Residential And Monitoring Solutions NETGEAR ARLO Tools And Hardware EverFocus Electronics Corp. Sidekick User Authentication, Identification, Credentialing And Management Zwipe Zwipe Access Video Analytics NICE Systems NICE Suspect Search Video Surveillance Advanced Imaging Technologies Axis Communications Axis' Zipstream technology Video Surveillance Cameras HD (Megapixel) HauteSpot Networks Corporation HiveCAM Video Surveillance Cameras IP Samsung Techwin Open Platform Video Surveillance Data Storage DDN Storage DDN - GS7K Appliance Video Surveillance Hardware And Accessories Dotworkz Systems BASH All-Pro Video Surveillance Management Systems Spectra Logic NVR3 Video Management Solutions
Featured white papers
The Security Behind Financial Security
Download
Nine Ways To Make Your Retail Security System Work Harder
Download
Financial Institutions Require Future-Ready Physical Security Technologies
Download