Dahua Technology Switchers & Switches
(12)
Browse Switchers & Switches
CCTV switcher products updated recently
Surge Protection For Security Installations: 2017 Saw Increased Investment
In 2017, DITEK saw how power surges from the many natural disasters that took place damaged many businesses. In a natural disaster, or even everyday business operations, a facility's entire investment in security, life safety and surveillance systems technology can be disabled or rendered useless in a few seconds. Surge protection solutions can mitigate those risks and protect security investments. Proactive Approach To Risk Mitigation Throughout 2017, we also witnessed a change in how enterprises view surge protection, which included how investments are being made in surge protection to protect valuable security, life safety and surveillance systems, while also reducing downtime, manpower costs, liability vulnerabilities, and possibly compliance issues that can force businesses to actually cease operations. Effective security management is about mitigating risks. But risks cannot be mitigated without a proactive approach. Enterprises and integrators, who take the time to assess risk and to develop a strategy to incorporate effective detection, deter and response criteria to protect physical assets will be successful in 2018. 2018 And Beyond That strategy includes designing surge protection into new security systems, while also adding surge protection to existing systems. Enterprises and security integrators who implement a surge protection strategy during security planning processes – or after – will be exercising prevention and mitigation, and they will be successful in 2018 and beyond. Surge protection devices have an untapped potential for enterprise surveillance and security systems In 2017, Ditek continued to offer security end users a solid surge protection solution. We also successfully educated system integrators, who are seeking value-added products or services to incorporate into their portfolios, on the importance of surge protection devices. Educating Security Integrators We believe that surge protection devices have an untapped potential for enterprise video surveillance and security systems, because they can and do meet safety and security challenges that have been rarely identified in the past. We are looking forward to 2018, when we will continue to develop new surge protection products – including a new product engineered to protect up to twelve individual fuel dispensers, which is critical to the financial operation of convenience stores. We will also continue to educate security integrators about the importance of including surge protection in the design/build RFP, to not only secure an enterprise's valuable security equipment, but also to help integrators to differentiate their capabilities and knowledge from the competition.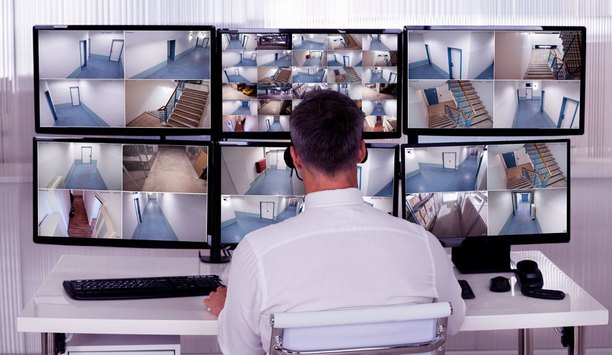 Technology Evolution Leads To Changes In Security Control Room Furniture
Technology is changing the look and function of today's security control rooms. Old-school CRT (cathode-ray tube) monitors are giving way to the thinner, flat screen monitors in the control room environment, but the transition is gradual. Randy Smith of Winsted still sees many control rooms that need to make the conversion, which is a boon to his company's business. Furniture today is designed differently to accommodate the thinner monitors, often with larger screens. Need For Integrated Rack Systems With the increase of IP-based systems comes the need for integrated rack systems that include advanced functionality such as cable management, adds Jim Coleman, National Sales Manager, AFC Industries. Server rooms are environmentally controlled by cooling systems and power systems monitored on the IP network. Low-profile flat screens allow centers to utilize space vertically, thus creating a smaller footprint for the consoles. Additionally, with IP-based systems, workstations will have a smaller footprint because there is less cumbersome equipment. In most cases the servers are stored in a secured, climate controlled environment to eliminate overheating of the servers and maintain their security, says Coleman. This environment also helps with cable and power management. AFC builds technical furniture racks that adhere to the precise needs of computer network server room operators. The company designs and fabricates LAN workbenches with versatile functionalities, and server room workstation racks that are scalable. There is a complete line of IT workbenches, IT computer racks and computer server rack mounts with flexible mounting options. In most cases the servers are stored in a secured, climate controlled environment to eliminate overheating of the servers and maintain their security Flexible Control Room Designs Matko Papic, Chief Technology Officer of Evans Consoles, says the transition from bulky CRT equipment to flat-screen (lower profile) monitors was a major disruption in control room design; it changed the whole dynamic. Another evolution is the use of IP video streaming, which allows more flexibility in manipulation of audio-video content, and requires more flexible control room designs. Another shift, driven by larger, higher-definition monitors, is a shift to fewer monitors that display more information. Instead of a smaller monitor for each information stream, larger monitors now consolidate that information into "dashboard" displays. Looking ahead, control rooms will need to be more flexible, both in the initial design and the ability to adapt to changing technology, says Papic. Legacy customers who are currently using PCs may be moving to more remote applications. Sit-stand equipment will continue to be increasingly prevalent. "There will be more emphasis on flexibility, technology integration, and the ability to change over the life of the system," says Papic. Consolidation Of Multiple Operations Into A Single System A trend in security is consolidation of multiple physical operations into a single system, says Papic. As a result, more customers are taking more interest in alarm management and situational awareness. How is the technology being used in terms of alarm triggers? How can the systems react rapidly and provide information to a larger audience in the control room? These questions impact how control rooms are designed, and Evans Consoles can adapt lessons learned from other markets to these trends in the security arena. Greater use of technology is inevitable, says Coleman of AFC Industries. "It is virtually impossible for humans to monitor all security data at the street level in our cities," he says. "As computers become more powerful and their programs more all-encompassing, we will see a greater shift to robotic and technology uses that will provide enhanced monitoring capabilities and safety reactions." Read our Control Rooms series here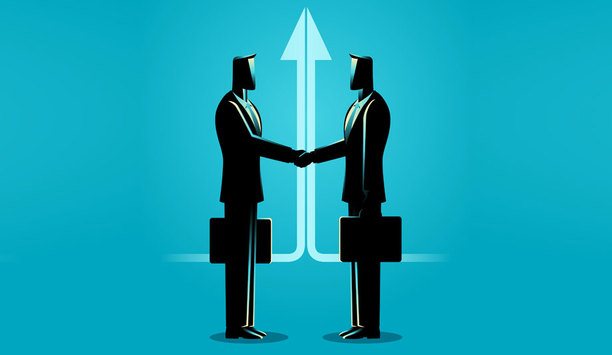 Will Security Industry Consolidation Stifle Innovation?
The security industry will continue to see consolidation through acquisition in 2017. At the advent of IP camera adoption, we saw a great decline in large vertically integrated companies, which spurred a new era of innovation within smaller IP camera manufacturers, VMS providers and other hardware companies for storage and managed switches. We are now living in a new era of consolidation that is taking us full-circle back to vertical integration. Ultimately, the industry as a whole suffers because this consolidation will stifle innovation until the next big technology disruption takes shape. Interoperability Across Different Verticals This time last year, we noted that the marketplace was moving toward converged technologies and the need for alarm management across multiple platforms into a common interface, turned out to be a popular request. If anything, we are only seeing just the beginning phases of this transition. The biggest surprise is that interoperability is not only confined to security technology, but also extends to parallel systems such as building automation, safety and environmental controls, and even Enterprise Resource Planning (ERP) software. Using Video Event Management Software (VEMS) alongside these intelligent platforms proves to be a valuable verification process for many new and exciting vertical markets. Arteco plans to continue the revenue growth and brand awareness achieved in 2016 Event-Based Video Security Software At Arteco, our highest growth sectors tend to be slightly insulated from economic fluctuation in the sense that we focus on securing critical infrastructure (electrical utilities and communications) as well as corporate and education campuses. Unfortunately, the continued growth in active shooter incidents have made physical security concerns top of mind for many organizations regardless of economic impact. The unexpected repercussions are that many new security technologies are emerging that cater to real-time event notification on both the macro and micro level. The exciting part of this trend is that users are leveraging a layered approach with multiple autonomous applications working together toward a common goal to improve security, which will hopefully ensure a high level of protection. Business Growth And Challenges Business has continued to grow year-over-year, and 2016 was a huge step forward for Arteco not only in terms of revenue growth, but also increased brand awareness in the United States and abroad. Our biggest challenge continues to be the crowded VMS market, which is filled with lower cost or even free substitute products. We are making great strides in overcoming this challenge by having a wonderful team of people, both on the technical and sales side of the organization, who are focused on finding new and innovative ways to advance intuitive, open and affordable event-based and intelligent video security software into 2017. See the full coverage of 2016/2017 Review and Forecast articles here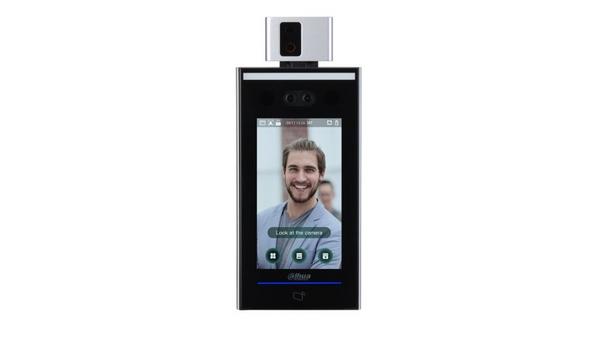 Dahua Technology Unveils SafetyTemp Thermal Temperature Monitoring System For Enterprises And Schools
Dahua Technology, a globally renowned video-centric provider of smart IoT solutions, has announced the launch of SafetyTemp (DHI-ASI7213X-T1), a thermal temperature monitoring station. This easy-to-deploy solution quickly measures skin temperature without the need for personal contact and provides an accurate temperature reading to help businesses and schools assess employees, customers, students and other visitors for elevated body temperature. SafetyTemp thermal temperature monitoring station Developed in response to the COVID-19 pandemic, the SafetyTemp system features a simple, portable setup that consists of a seven-inch screen and a camera with dual, 2MP, CMOS sensors. Different installation options, such as floor and desktop mounts, make SafetyTemp a versatile solution for shops, restaurants, schools, and factories that need an efficient method to assess temperatures of employees, customers, students and other visitors. This contact-free solution for monitoring temperatures uses thermal imaging technology to reduce the risk of viral transmission and deliver peace of mind. Thermal imaging technology Thermal imaging technology allows for swift, accurate, temperature readings without personal contact" "Thermal imaging technology allows for swift, accurate, temperature readings without personal contact," remarked Damon Chou, Product Solutions Manager at Dahua Technology USA, adding "SafetyTemp offers this technology in a compact, user-friendly station that helps businesses reopen more safely and schools better monitor their student populations during the pandemic." A subject must simply look at the camera for the system to get a temperature reading. The system will almost instantly (within 0.2 seconds) indicate whether a temperature is elevated above an operator-defined threshold. A visual display on the screen, as well as an audio alert, will let the operator know immediately when an elevated temperature has been detected. Integrated with WDR camera An additional setting will alert the operator if the system detects that a subject is not wearing a mask. The Wide Dynamic Range (WDR) camera is well-suited for high-contrast lighting environments, such as building entrances, and its infrared sensor can detect temperatures within a ±0.9°F (±0.5°C) range of accuracy from a distance of one to six feet (0.3 to 1.8 meters). "SafetyTemp's ability to quickly scan people as they pass through an area reduces long lines and wait times for business owners and administrators who want to safeguard the health of their employees, customers or students," Chou continued, adding "Dahua aims to support the reopening of schools and commerce with this simple yet powerful solution."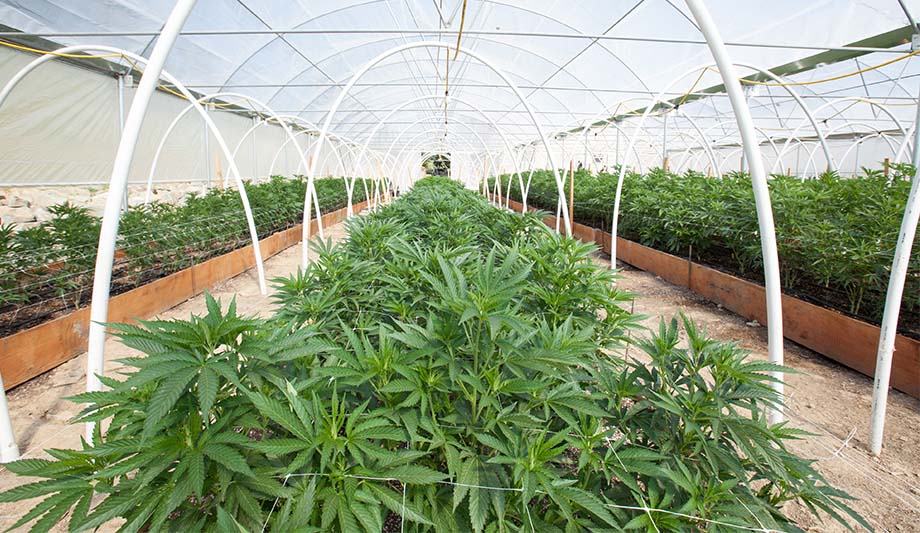 Salient Systems Equip Constellation Cannabis With The Right Solution To Meet The Stringent Regulatory Demands Of Its Industry
Jeff Hubbard is the owner of Constellation Cannabis, one of the largest cannabis grow facilities in Washington state. The Arlington facility is 42,000 square feet, of which 30,000 square feet is grow space. Because of the heavily regulated nature of the industry, the company would have to meet strict requirements before it began production and that meant developing a camera design with 100 cameras that would exceed regulatory requirements. In a new industry with strict regulatory requirements, the video surveillance system is everything but ordinary. First, it had to be a modular system to allow the company to scale it through the multi-phase project. Also, it had to take into account the unique nature of the project. Before Constellation could even begin growing cannabis, it had to have a license for the property, then develop an operating plan- essentially an operational blueprint of the building for the Liquor Control Board (LCB). Captured on camera From seed to sale, everything that would occur must be captured on camera at all times The plan clearly delineates where in the building seeds would be stored, where vegetative growth would take place, where the flower room and waste quarantine would be, and where concentrates production and processing would take place. From seed to sale, everything that would occur must be captured on camera at all times, and every recorded interaction of an employee with a plant must include visibility of the employee's head, hands, and feet at all times- and the footage must be maintained for at least 45 days. Even plant waste and dead plants must be on camera at all times. "If we have a plant that dies, we can't just take that plant and throw it in the compost pile; the plant is tagged, so we scan the plant, we notify the LCB that the plant has died, and we remove the plant from our gardens," Hubbard said. Video surveillance system "But it needs to sit in our quarantine space for 72 hours because that gives the LCB three days to come out to our farm and do a spot check inspection if they are so inclined and say, 'Yep, you had one plant die- here it is.' And then we could go into the camera system, and we need to maintain footage of all our plants for 45 days." Until all of this and more could be demonstrated to the LCB, Constellation could not grow a single plant, and therefore could not generate revenue. Clearly, the last thing they needed was for the video surveillance system to hold the process up. In phase one of the project, Constellation was using about a 50/50 mix of Dahua and other cameras. Features and capabilities It is often difficult for company owners to know who has the skill set necessary to follow through with meeting They originally contracted for 80 cameras, but, due to some blind spots and some expansion during the initial phase, Hubbard says, they needed to upgrade to 100 and a partner to help them scale. Hubbard met with Blake Albertsen, Regional Sales Manager - Pacific Northwest/Western Canada, Salient Systems, who walked those at Constellation through the features and capabilities of the Salient system. In an industry as new as the cannabis industry, it is often difficult for company owners to know who has the skill set necessary to deliver and follow through with meeting their unique needs. However, after meeting with Albertsen, Hubbard knew he had found the right partner. Modular system "Based on the strength of that presentation and of Blake himself as a person," Hubbard said. "We felt comfortable in engaging in a contract with Salient." With the Salient server, they were able to seamlessly upgrade, get licenses in place and meet their phase one footprint. Unfortunately, however, because of the size and scope of the project, the need for a modular system and the burdensome regulations, the integrator Constellation had initially been working with was unable to meet its needs, and so Constellation now found itself in search of a new integrator. Hubbard said he called Albertsen and expressed his frustration of having a capable Salient system but being unable to use it. Although Salient was not obligated to, Albertsen agreed to help Constellation find an integrator suited for the task. Camera inspections There is a steep learning curve, and that is why we decided to go with professionals" "It was a very stressful time in the business," Hubbard said. "I am eternally grateful for the help in finding us a new integrator, lending us engineering time to get our system operational and get us past our camera inspections to allow us to activate our cannabis license." And so, what had begun to look like a disaster was now back on track and humming along smoothly. Hubbard said Constellation plans to continue its relationship through the second and third phase of building out the facility. "Cannabis is a new industry, and a lot of people are trying to make a quick buck," Hubbard said. "There is a steep learning curve, and that is why we decided to go with professionals." Clean Green Certified Part of what makes Salient so successful is its commitment to being "Clean Green Certified". Because the USDA does not recognize cannabis as a legitimate agricultural crop, cannabis cannot be legally called "organic." Therefore, the Clean Green cannabis processor/ handler certification was established in 2004 as a way to regulate legal cannabis products that would otherwise have called their products organic. Indeed, 40 percent of the cannabis licenses in Washington are inactive, Hubbard explains, because many people don't realize the regulatory burden placed on the industry and the capital costs required to navigate those burdens.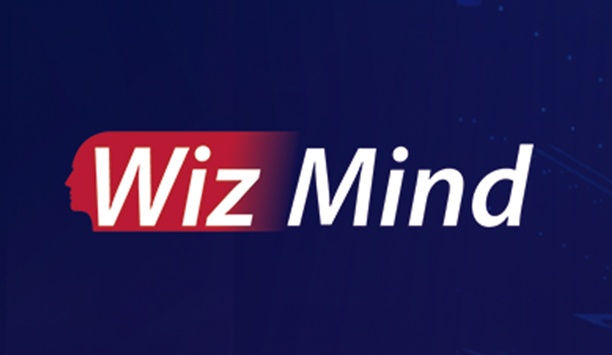 Dahua Technologies Launches AI-powered WizMind Portfolio
Dahua Technology, with its award winning deep learning algorithms, proudly releases WizMind – a portfolio of solutions composed of project-oriented products including IPC, NVR, PTZ, XVR, thermal and software platforms, delivering precise, reliable and comprehensive AI solutions to verticals including government, retail, energy, finance and transportation. WizMind's human-oriented solutions Powered by AI and deep learning algorithms, WizMind provides comprehensive human-oriented solutions including facial recognition, privacy protection, human video metadata, people counting and stereo analysis, enabling rapid and precise reaction. In addition, it provides more precise and effective AI search to locate targets, generating various human data for business analysis. According to IHS, the total market value of professional video surveillance equipment will grow to $27.2 million by 2023 To protect portrait data, WizMind provides outstanding privacy protection. Based on deep learning algorithms, WizMind supports real-time mosaic masking of the human face or body detected in the monitoring area, which is needed in courtroom scenarios and may be valuable to retailers which can optimize their business through intelligent analysis of customer flow, recorded without violating privacy or GDPR. WizMind based on vehicles WizMind boasts multiple vehicle-based AI solutions, such as ANPR and vehicle metadata, illegal parking which provide more attributes of vehicles for easy control, quick search and business analysis. It is widely used in urban areas, residential community entrances, parking lots and toll stations. By extracting and comparing plate numbers with databases, ANPR helps managers of parking lots and city roads improve vehicle management efficiency with functions like Blacklist Alarm and VIP Recognition. ANPR also supports vehicle tracking, which helps police efficiently locate vehicles according to the crosschecking result. ANPR is able to recognize plate numbers in over 58 countries. WizMind with thermal technology WizMind combines deep learning algorithms with thermal imaging technology to help users achieve ultra-long-distance monitoring in harsh environments, non-contact temperature monitoring and early fire prevention. The Dahua WizMind series is compatible with mainstream third party technology partners With an accuracy of 0.3 degrees Celcius and a speed that monitors three people per second, Dahua's High Accuracy Body Temperature Monitoring Solution has been widely and successfully applied within transportation hubs, financial institutions, commercial complexes, schools and other places all over the world, joining the global efforts in pandemic prevention and control. WizMind Ecosystem Initiating openness and collaboration, the Dahua WizMind series is compatible with mainstream third party technology partners, such as Milestone, AxxonSoft, ISS and others. Furthermore, WizMind Ecosystem provides the DHOP and sufficient API for our technology partners, enabling them to combine real AI joint solutions to our common customers, and a series of marketing activities will be engaged with our ecosystem partners. Dahua WizMind, a high-end AI series, aims to serve demanding scenarios in many vertical industries. With the mission of "enabling a safer society and smarter living", Dahua Technology will continue to focus on "innovation, quality and service" to serve its partners and customers around the world.
Featured white papers
Building A Safe Ecosystem For Visitors Post COVID-19
Download
Smart Security Cameras: Excellence in Retail
Download
5 Reasons To Integrate Mobile Technology Into Your Security Solution
Download