Dahua Technology Video Surveillance software
(2)
Browse Video Surveillance software
Video Surveillance software products updated recently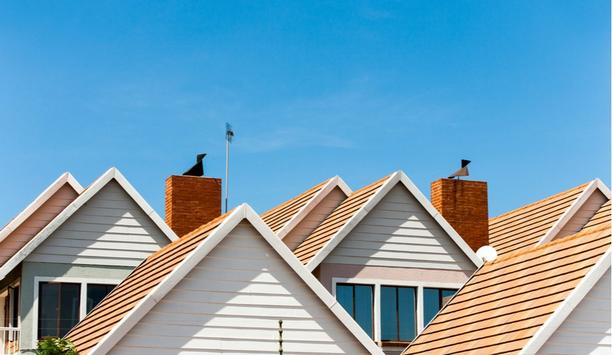 How Smart Technology Is Simplifying Safety And Security In Retirement Villages
James Twigg is the Managing Director of Total Integrated Solutions (TIS), an independent life safety, security and communication systems integrator, specializing in design & consultancy, technology and regulatory compliance. Total Integrated Solutions work primarily with retirement villages, helping to ensure the safety of residents in numerous retirement villages across the country. In this opinion piece, James shares how smart technology is helping security teams and care staff alike in ensuring the safety and security of their spaces, amid the COVID-19 pandemic and beyond. Impact of smart technology Smart technology is having an impact on pretty much every aspect of our lives Smart technology is having an impact on pretty much every aspect of our lives. From how we travel, to how we work, to how we run our homes. It's not unusual to have Alexa waking us up and ordering our groceries or Nest to be regulating the temperature and energy in our homes. And while there's a popular misconception that people in their later years are allergic to technology, retirement villages and care homes are experiencing significant innovation too. And the result is not only improved quality of life for residents, but also improved safety and security systems for management teams. Switching to converged IP systems I've been working in the life safety and security industry for over fifteen years. When I first joined TIS, much of the sector was still very analog, in terms of the technology being installed and maintained. Slowly but surely, we've been consulting and advising customers on how to design, install and maintain converged IP systems that all talk to each other and work in tandem. I'm excited to say retirement villages are some of the top spaces leading the way, in terms of technological advancement. Improving the quality of life for residents A move into a retirement village can be daunting and one of the key concerns that we hear about is the loss of independence. No one wants to feel like they are being monitored or to have someone constantly hovering over them. One of the ways we've used smart technology to maintain residents' independence is through devices, such as health monitors and motion sensors. For example, instead of having a member of staff check-in on residents every morning, to ensure they are well, sensors and analytics can automatically detect changes in routine and alert staff to possible problems. Similarly, wearable tech, such as smart watches give residents a chance to let staff know they are okay, without having to tell them face-to-face. As our retirement village customers have told us, a simple 'I'm okay' command can be the difference between someone feeling independent versus someone feeling monitored. Simplifying and improving security systems Smart technology gives care staff and security oversight of the needs of residents For the teams responsible for the safety of the people, places and spaces within retirement villages, smart technology is helping to improve and simplify their jobs. Smart technology gives care staff and security oversight of the needs of residents, and ensures rapid response if notified by an emergency alert, ensuring they know the exact location of the resident in need. And without the need to go and physically check-in on every resident, staff and management can ensure staff time is being used effectively. Resources can be distributed where they are needed to ensure the safety and wellbeing of those residents who need extra consideration. 24/7 surveillance When planning the safety and security for retirement villages, and other residential spaces, it's no use having traditional systems that only work effectively for 12 hours a day or need to update during the evening. Surveillance needs to be 24/7 and smart technology allows that without the physical intrusion into people's spaces and daily lives. Smart technology ensures that systems speak to each other and are easily and effectively managed on one integrated system. This includes video surveillance, which has also become much more effective as a result of advanced video analytics, which automatically warn staff of suspicious behavior. Securing spaces amid COVID-19 This year has, of course, brought new challenges for safety. COVID-19 hit the retirement and residential care sectors hard, first with the initial wave of infections in mid-2020 and then, with the subsequent loneliness caused by the necessary separation of families. As essential workers, we worked closely with our customers to make sure they had everything they needed As essential workers, we worked closely with our customers to make sure they had everything they needed during this time, equipping residents with tablet devices to ensure they could stay connected with their families and friends. It allowed residents to keep in touch without risking transferring the virus. Thermal cameras and mask detection And now that we're emerging out of COVID-19 restrictions and most residents can see their families again, we're installing systems like thermal cameras and mask detection, so as to ensure that security will be alerted to anyone in the space experiencing a high temperature or not wearing proper PPE. Such steps give staff and families alike, the peace-of-mind that operational teams will be alerted at the earliest possible moment, should a COVID-19 risk appear. Thinking ahead to the next fifteen years, I'm excited at the prospect of further technological advancements in this space. Because at the end of the day, it's not about how complex your security system is or how you compete in the industry. It's about helping teams to protect the people, spaces and places that matter. I see smart technology playing a huge role in that for years to come.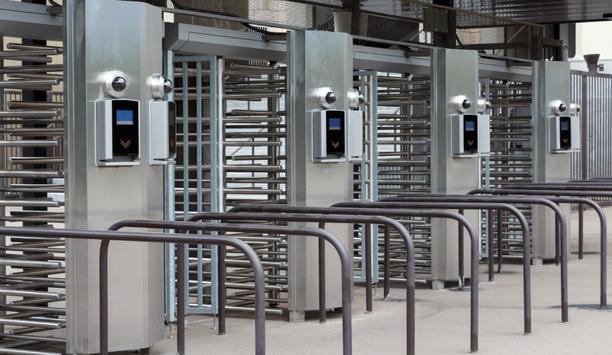 The Post-Pandemic Mandate For Entertainment Venues: Digitally Transform Security Guards
As the COVID-19 pandemic wanes and sporting venues open-up to full capacity, a new disturbing trend has hit the headlines - poor fan behavior. Five NBA teams have issued indefinite bans on fans, who crossed the line of unacceptable behavior, during the NBA playoffs. Major League Baseball stadiums have a recurring problem with divisive political banners being strewn over walls, as part of an organized campaign, requiring fan ejections. There was a brawl between Clippers and Suns fans after Game 1 of their playoff series. And, the U.S. vs. Mexico Nations League soccer game over the Fourth of July weekend had to be halted, due to fans throwing objects at players and screaming offensive chants. Cracking down on poor fan behavior Security directors are consistently reporting a disturbing uptick in poor fan attitude and behavior With players across all major sports leagues commanding more power than ever before, they are demanding that sports venues crack down on poor fan behavior, particularly when they are the targets of that behavior. Whether it's an extension of the social-media divisiveness that's gripped society, or people unleashing pent up negative energy, following 15 months of social isolation, during the COVID-19 global pandemic, security directors are consistently reporting a disturbing uptick in poor fan attitude and behavior. They're also reporting a chronic security guard shortage, like many businesses that rely on relatively low-cost labor, finding candidates to fill open positions has been incredibly difficult. Low police morale To add the third component to this perfect storm, many police departments are struggling with morale issues and officers are less likely to put themselves into positions, where they could wind up in a viral video. According to the Police Executive Research Forum, police officer retirements in the U.S. were up 45% in the April 2020 - April 2021 period, when compared to the previous year. Resignations were up 18%. In this environment, officers may be less likely to undertake fan intervention unless it's absolutely necessary. This can seem like the worst of times for venue security directors, as they need more staff to handle increasingly unruly patrons, but that staff simply isn't available. And, because the security guard staffing industry is a commoditized business, companies compete almost solely on price, which requires that they keep salaries as low as possible, which perpetuates the lack of interest in people participating in the profession. Digital Transformation There is only one way out of this conundrum and that is to make security personnel more efficient and effective. Other industries have solved similar staffing and cost challenges through digital transformation. For example, only a small percentage of the total population of restaurants in the U.S. used to offer home delivery, due to cost and staffing challenges of hiring dedicated delivery personnel. Advent of digital efficiency tools But with the advent of digital efficiency tools, now virtually all restaurants can offer delivery But with the advent of digital efficiency tools, such as UberEATS and DoorDash, now virtually all restaurants can offer delivery. Likewise, field-service personnel are digitally connected, so when new jobs arise, they can be notified and routed to the location. Compare this to the old paper-based days, when they wouldn't know about any new jobs until they picked up their work schedule at the office, the next day and you can see how digital transformation makes each worker significantly more efficient. Security guards and manned guarding The security guard business has never undergone this kind of digital transformation. The state-of-the-art 'technology' has never changed - human eyes and ears. Yes, there are video cameras all over stadiums and other venues, but behind the scenes is a guard staring at a bunch of monitors, hoping to identify incidents that need attention. Meanwhile, there are other guards stationed around the stadium, spending most of their time watching people who are doing nothing wrong. Think about all the wasted time involved with these activities – not to mention the relentless boredom and 'alert fatigue' from false-positive incident reporting and you understand the fundamental inefficiencies of this labor-based approach to security. Now think about a world where there's ubiquitous video surveillance and guards are automatically and pre-emptively notified and briefed, when situations arise. The fundamental nature of the security guards profession changes. Instead of being low paid 'watchers', they instead become digitally-empowered preventers. AI-based screening and monitoring technology This world is happening today, through Artificial Intelligence-based screening and monitoring technology. AI-powered weapons-detection gateways inform guards, when a patron entering the venue is carrying a gun, knife or other forbidden item. Instead of patting down every patron with metal in their pockets, which has been the standard practise since walk-through metal detectors were mandated by sports leagues following 9/11, guards can now target only those who are carrying these specific items. Video surveillance and AI-based analytics integration Combining surveillance video with AI-based advanced analytics can automatically identify fan disturbances Combining surveillance video with AI-based advanced analytics can automatically identify fan disturbances or other operational issues, and notify guards in real time, eliminating the need to have large numbers of guards monitoring video feeds and patrons. The business benefits of digitally transformed guards are compelling. A National Hockey League security director says he used to have 300 guards manning 100 walk-through metal detectors. By moving to AI solutions, he can significantly reduce the number of scanning portals and guards, and most importantly redeploy and gain further operational efficiencies with his overall operational strategy. Changing staffing strategy This changes the staffing strategy significantly and elevates the roles of guards. Suddenly, a US$ 20-per-hour 'job' becomes a US$ 40-per-hour profession, with guards transformed into digital knowledge workers delivering better outcomes with digitally enabled staffs. Beyond that, these digitally transformed guards can spend a much higher percentage of their time focused on tasks that impact the fan experience – whether it's keeping weapons out of the building, pro-actively dealing with unruly fans before a broader disruption occurs, or managing business operations that positively impact fan patron experience. Digitally transforming security guards Perhaps most important, digitally transforming security guards elevates the profession to a more strategic level, which means better pay for the guards, better service for clients of guard services, and an overall better experience for fans. That's a perfect storm of goodness for everyone.
Impact Of Challenges In The Component Supply Chain On Security Manufacturers
Prices and delivery times for essential components in video surveillance systems are being driven up as demand soars from other industries. Secure Logiq's Robin Hughes explains the current state of the market. Challenges Component shortages and supply chain challenges are a hot topic in just about every industry based on semi-conductors and silicon chips right now, and security is no exception. It's common knowledge that the global Covid lockdown caused a shutdown in the mining of silicon and spherites as large industries such as motor manufacturing canceled or postponed their chip orders – this has caused a supply gap that every industry is feeling. However, there is a second challenge that is hitting the security sector particularly hard, and it may not be one you are expecting – cryptocurrencies. Cryptocurrencies and security When people discuss cryptocurrencies and security, thoughts often turn to cybersecurity and ransomware payment tracking. But the issue for the majority of the security industry comes from crypto mining. When it comes to cryptocurrencies, GPUs are intrinsic for 'proof of work' mining GPUs (Graphics Processing Units) are a key component in video surveillance, they decode images and display them onto screens. With the increase of video analytics, these have also become key to running the complicated algorithms required for creating the metadata and presenting it in a meaningful way for end-users. However, when it comes to cryptocurrencies, GPUs are intrinsic for 'proof of work' mining. Demand for GPUs When Bitcoin prices were relatively low, it was hard to justify the cost of a GPU and the associated power consumption for Bitcoin mining applications. But as the price of Bitcoin has increased exponentially, demand for GPUs to do the number-crunching has grown dramatically causing a major shortage and huge price hikes. This rise in prices is not correlated with an increase in technological performance on the new GPUs, it is entirely a case of demand outstripping supply and a resulting bidding war. To put this in context, cards are currently going new for around twice the original price and manufacturers simply cannot keep up with the demand. Chia On top of this, there is a new cryptocurrency creating a new threat to a different part of the video surveillance industry. A new 'environmental' cryptocurrency called Chia has dispensed with the processing power and electricity demands of traditional GPU mining, instead of utilizing the spare storage space on hard drives (HDD) to verify blockchain transactions ('proof of space'). The demand for this particular cryptocurrency has to date called on 30 Exabytes of storage since May this year – that's 30 Billion Gigabytes of data, and it's not just HDDs, high-capacity SSDs are also in demand. This is causing massive hard drive supply issues globally, thus rocketing prices for those that are available. HDD consumption The security industry sits comfortably in the 'Big data' category and with storage retention times running from 30 days to 6 months Of course, this has a particularly large knock-on for the video surveillance market. There is nothing more data-intensive than video, other than multiple streams of HD video. With this in mind, the security industry sits comfortably in the 'Big data' category and with storage retention times running from 30 days typically up to 6 months and longer in some regions/applications, the video surveillance market consumes more HDDs than many other markets. Growth of data centers While you would think that this would make security an important area for HDD manufacturers, our market is a relatively small player. IT vendors will always focus on their core customers, and the rise of the gaming market, as well as the growth of data centers due to remote working in the pandemic, has created a more important sector to serve – and these customers will always come first. Imagine the daily storage space required if 5 Billion people uploaded just one image a day to 'the cloud'! Component manufacturers These factors combined with the lack of raw materials leading to longer lead times for component manufacturers mean that the prices for hard drives and GPUs are likely to remain inflated well into 2022 while factories play catch up on the backlog. The market for IT hardware is currently strong enough to continue even with the increase in component prices and the extended lead times for products. If you can get your hands on any HDDs, the delivery times from most distributors are around 6-8 weeks. Increased delivery times All of this has had a serious impact on the security industry. Video surveillance projects are now facing the combined issue of increased delivery times and higher costs. Many manufacturers, integrators, and distributors are doing their best to absorb the price increases where they can, but this is unsustainable over the long term. So what can be done? Second-hand applications Some people are getting more creative by purchasing from the second-hand market Some people are getting more creative by purchasing from the second-hand market. However, it is unlikely that commercial applications will be willing to risk potential downtime or data losses by using second-hand components that have been pushed hard for months on end mining cryptocurrencies. Making early purchases While I can't comment on what other manufacturers have done, at Secure Logiq we have been watching this market trend closely. We always try to keep a close eye on anything that has the potential to significantly impact our manufacturing capabilities and try to offset any potential challenges with early purchases before the impact is fully felt. As such, we have been able to secure enough products to continue manufacturing as normal for more than six months. Increased demand as a challenge While we have this existing stock to meet current and anticipated orders, we continue to scour the market for any available stock to make sure we are at the top of the list when any fresh products come on the market. This has meant that throughout our 10-year history we have never failed to deliver a customer order within 7-10 working days. The delays with component manufacture and the ongoing increased demand will continue to present a huge challenge to the video surveillance and wider security industry. However, good planning and intelligent design will allow projects to remain on track. Security technology manufacturers are not alone in this challenge, but the dual-threat is perhaps unique. It will take a while for this threat to be overcome, but with robust planning and by paying close attention to the market forward-thinking video surveillance manufacturers can still deliver projects for their clients.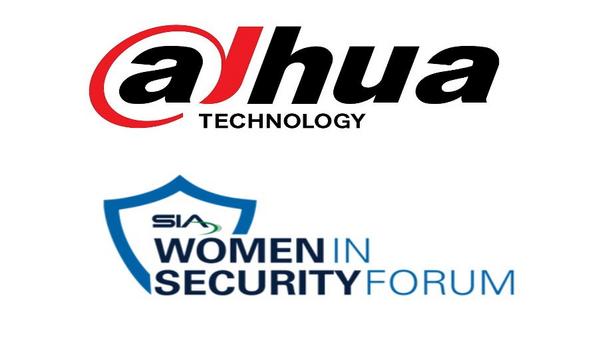 Dahua Technology Joins Efforts With Moms In Security Global Outreach To Help End Human Trafficking
A global pioneer in video surveillance and security technology, Dahua, was proud to sponsor the first-ever Moms in Security Global Outreach (MISGO) Golf Outing. The inaugural charity golf event, held on June 21, 2021, in Lincoln Park, New Jersey, aimed to raise funds for organizations that fight human trafficking. Dahua was happy to join other industry sponsors in donating to and participating in the first-of-its-kind event. Donations to bring awareness Dahua's generous donation was dispersed among various non-profit organizations, all committed to either preventing, ending, or bringing awareness to the child trafficking epidemic. Beneficiaries of the MISGO Golf Outing include Operation Underground Railroad, Prevent Child Abuse New Jersey, and Veterans For Child Rescue. Dahua's investment in these local and national causes underlines their dedication to the US market. Support to end human trafficking This kind of dedication did not go unnoticed by the event organizer, Elisa Mula, who also serves as the anti-human trafficking task force leader for the New York chapter of Women In International Security. "We are so pleased that Dahua really stepped up and supported and sponsored our MISGO event," said Mula. "It really couldn't have even happened without sponsors like them, so we were just so happy to have an industry leader like Dahua put their name behind our first golf event." Likewise, Dahua was more than willing to support such a great cause. "It was a great event and at the end of the day, it was all for a great cause," said Tim Wang, President, and CEO for Dahua Technology USA. "We can't wait for next year's golf outing!"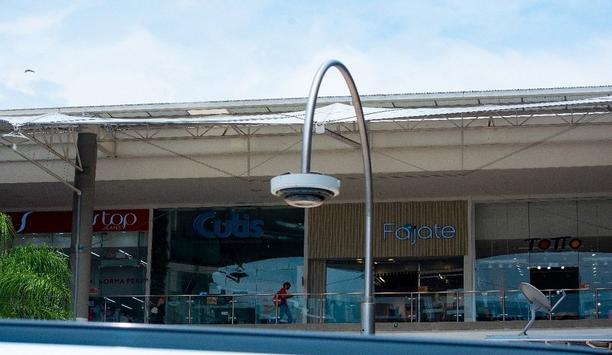 Dahua Smart Retail Solution At Palmetto Plaza
The Palmetto Plaza Shopping Mall, an iconic shopping center located in Cali, Colombia, opened its doors in 2004 thanks to the support of a group of entrepreneurs from the region who dreamed of a place where local residents and tourists can find a wide range of commercial services and entertainment offerings. Need for a video surveillance solution To ensure a safe environment in the shopping center, mall officials sought a comprehensive video surveillance solution that can monitor the areas in and around the mall, including its square, corridors, parking lots, and the surrounding roads. Dahua Technology, in cooperation with its partner in Colombia - Fortox Security Group - a security consultant with a nationwide presence, jointly designed an AI-enabled Smart Retail Solution that replaced the shopping mall's old CCTV analog system. Addressing the challenges The migration project from the analog CCTV to a networked system began with the design and implementation of structured cabling – using both fiber optics and copper – until the right and suitable CCTV solution is determined. The Palmetto Plaza Shopping Mall entrusted Fortox as its security consultant tasked to search for a technology that can facilitate the important steps toward the optimization and operation of the mall in the service of the city. Dahua's AI-based portfolio Dahua offers AI applications within its portfolio, which allowed to transcend to a system dedicated to security & control " "When conducting the evaluation of the solutions offered in the market, we decided to work with Dahua because the company offers artificial intelligence applications within its portfolio, which allowed us to transcend from a system dedicated solely to security and control, to a system which will also contribute to other areas of the shopping center, integrating the Smart Retail solution into the circuit, and offering BI statistics to the mall for further analysis." "In addition, we integrated the temperature monitoring solution and visualization control into the system using a Dahua video wall," explains Mr. Efren Mauricio Matabanchoy Romo, Project Engineer at Fortox Security Group. IP, dome, and PTZ cameras Dahua Technology provided 111 pcs of high-resolution IP cameras, panoramic cameras, dome cameras, and pan-tilt-zoom (PTZ) cameras with 30x optical zoom capability for the project. The Dahua cameras were installed in strategic locations to provide comprehensive security for employees and customers. The video feed, which is transmitted to the central monitoring stations inside the mall through a private network, can assist the security personnel in identifying emergencies, vandalism, and other situations where a quick response from the security team is necessary. Real-time monitoring solution The video surveillance system was designed to capture high-quality HD images, combined with advanced technologies to support embedded intelligence functions, such as sending an alert to the monitoring center when it detects abandoned or missing objects, unauthorized entry into a prohibited area, as well as facial recognition and other defined activities. The cameras support multi-streaming that allows images to be recorded and monitored with real-time high resolution The cameras also support multi-streaming that allows images to be recorded and monitored with real-time high resolution so that operators can have a clear and well-defined view of both live and recorded footage. IP video surveillance system Dahua Technology and its dedicated engineering team carried out the construction of this design by utilizing its high-quality hardware and software products, with a great focus on solving the pain points of the shopping center and generating an added value to its visitors and internal customers. Mr. Chao Wu, General Manager of Dahua Technology Colombia, said, "As a result of excellent teamwork, we were able to implement more than an IP video surveillance system. We designed a solution with the latest technology and artificial intelligence unique in the city of Cali, which allows the Palmetto Plaza to provide greater security to its visitors and trade merchants." 24/7 monitoring features In terms of security, through the Dahua equipment installed by Fortox, the Palmetto Plaza is now able to perform 24/7 monitoring and intelligent data analysis. "Likewise, through the Dahua Smart Retail Solution unique in the city of Cali, we generate added value to the merchants who have placed their trust in Palmetto Plaza. Smart Retail is not only a solution that guarantees maximum security for customers in the shopping center." "It is also a revolutionary new tool for Big Data statistics that is suitable for the mall´s management, allowing them to make efficient and correct decisions depending on the situation", Mr. Wu added. Security management The Dahua Smart Retail Solution has significantly improved the security management of the Palmetto Plaza Shopping Mall. By increasing the resolution of the cameras, the visual records of the CCTV system are now optimized and strengthened. By increasing the resolution of the cameras, the visual records of the CCTV system are optimized & strengthened The updated network system provides video recordings with HD resolution, allowing operators to better control and manage the entire system. It also offers artificial intelligence analytics such as face recognition focused on security, business intelligence focused on real-time statistics of the number of shoppers in the mall, and monitoring of behavior within its facilities. CCTV network system In addition to its video surveillance products, Dahua Technology also contributed to the system migration project of the Palmetto Plaza, transforming its analog CCTV system to a CCTV network system with higher resolution cameras, 360-degree views, and artificial intelligence analytics. Dahua Technology also provided complete technical support and commercial services that include training operators and managing configuration settings. "We had devices that already completed their useful life. These devices did not meet our security needs due to their low resolution and constant failures," says Mr. Juan Diego Guzman, Security Director of Palmetto Plaza Shopping Mall. Surveillance capability For Sandra M. Navas P, General Manager of the Palmetto Plaza Shopping Mall, this technology has generated more confidence among visitors and merchants. "The beginning of this system implementation has put us at the forefront of Colombian retail in terms of video surveillance capability, and has also allowed us to achieve a level of satisfaction in terms of security higher than 92%." Furthermore, this system has allowed Fortox as a security company to integrate into a single technology the requirements requested by the client, successfully delivering the required services needed in the shopping center.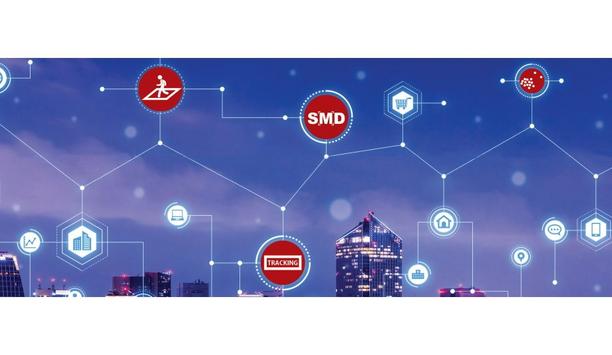 Dahua Technology's WizSense And WizMind Simplifies The Selecting Process For Specific Analytics Demands
Dahua Technology, a renowned, video-centric provider of smart IoT solutions, announced a major rebranding to reflect the company's growth and evolution within the North American video surveillance market. WizSense (pronounced "Wise Sense"), Simplified Analytics for Accurate Results, and WizMind (pronounced "Wise Mind"), Advanced Analytics for Ultimate Performance, will be sub-categories under Dahua's Analytics+ umbrella. Each line encompasses existing product lines as well as new product offerings. "With this launch, we are unifying our products under two new product categories, WizSense and WizMind, to align with new and existing customer's needs in finding solutions faster," remarked Jennifer Hackenburg, Senior Product Marketing Manager of Dahua Technology USA. Video surveillance solutions The rebranding includes a top-to-bottom implementation of the WizSense and WizMind product lines. Changes will be reflected throughout the company's website including the product search tool filter, datasheets, product boxes and communications. Dahua's new brand assets include a full quick guide highlighting all products from each segment, a new website landing page and other visual communications to convey Dahua solutions in an understandable way. WizSense, the more foundational of the two categories, offers simplified analytics for accurate results The recategorization is designed to help security dealers and integrators more easily identify which video surveillance solutions are better suited for small installations versus advanced enterprise applications. WizSense, the more foundational of the two categories, offers simplified analytics for accurate results. Smart motion detection Basic enough to meet the needs of most users, WizSense products have an AI chip that delivers features like smart motion detection, perimeter protection, and active alarm for protecting what matters most. Other analytics allow for instant alerts, quick target searches after an event, and maximized storage with Dahua's Smart H.264/H.265+ codecs. The WizSense portfolio includes 4MP and 5MP bullet, dome, wedge and eyeball cameras that were formerly part of Dahua's Lite series and that offer Starlight Technology, True WDR, Smart IR illumination and IP67 housing. Also in the WizSense family are 2MP and 4MP PTZs formerly from Dahua's Pro series, as well as new cost-effective thermal cameras. Compatible with the WizSense collection are NVR and Penta-brid recorders with 2TB, 4TB, 6TB, and 8TB options. Human temperature monitoring WizMind offers advanced analytics for ultimate performance. This high-end analytics line - with a powerful AI chip and renowned deep learning algorithms - gives users privacy protection, video metadata, highly accurate people counting, heat mapping, smart tracking and non-contact human temperature monitoring . WizMind is designed to meet the requirements of high-end vertical markets with in-depth demands, such as finance, retail, stadiums, energy, refineries, and transportation. WizMind cameras consist of formerly-Pro-series 4MP bullet and eyeball cameras, 4MP and 5MP dome cameras, and cameras built for specialized applications, such as 5MP and 12MP Fisheye cameras, multi-sensors, thermal cameras and PTZs. Compatible NVR and Penta-brid recorders come in 4TB, 8TB, and 10TB models. Thermal temperature monitoring solutions These solutions should not be solely used to diagnose or exclude a diagnosis of COVID-19 or any other disease "WizSense and WizMind technologies both take security further by providing advanced analytics that provide deeper insights, increased accuracy, and time saving alerts," said Hackenburg. "By offering this new streamlined branding, it is easier than ever for dealers to find the line of technology that will include the level of analytics needed for their installation." Dahua's thermal solutions, including the SafetyTemp Thermal Temperature Station, the Thermal Temperature Monitoring Solution, and the Handheld Thermal Temperature Monitoring Device, are not FDA-cleared or approved. These solutions should not be solely or primarily used to diagnose or exclude a diagnosis of COVID-19 or any other disease. Telethermographic temperature measurement Elevated body temperature in the context of use should be confirmed with secondary evaluation methods (e.g., an NCIT or clinical grade contact thermometer). Public health officials, through their experience with the solutions in the particular environment of use, should determine the significance of any fever or elevated temperature based on the skin telethermographic temperature measurement. The solutions should be used to measure only one subject's temperature at a time. Visible thermal patterns are only intended for locating the points from which to extract the thermal measurement.
Related white papers
School Security Moves to the Cloud
How Security Systems Ensure Healthy Workplaces During COVID and After
Monitoring Traffic Flow: Everywhere, All The Time