Dahua Technology Video Surveillance Cameras
(139)
Browse Video Surveillance Cameras
Surveillance camera products updated recently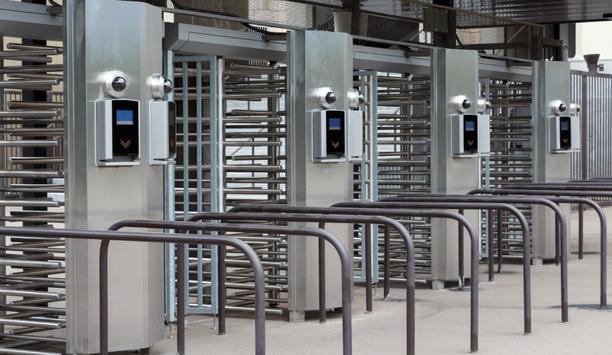 The Post-Pandemic Mandate For Entertainment Venues: Digitally Transform Security Guards
As the COVID-19 pandemic wanes and sporting venues open-up to full capacity, a new disturbing trend has hit the headlines - poor fan behavior. Five NBA teams have issued indefinite bans on fans, who crossed the line of unacceptable behavior, during the NBA playoffs. Major League Baseball stadiums have a recurring problem with divisive political banners being strewn over walls, as part of an organized campaign, requiring fan ejections. There was a brawl between Clippers and Suns fans after Game 1 of their playoff series. And, the U.S. vs. Mexico Nations League soccer game over the Fourth of July weekend had to be halted, due to fans throwing objects at players and screaming offensive chants. Cracking down on poor fan behavior Security directors are consistently reporting a disturbing uptick in poor fan attitude and behavior With players across all major sports leagues commanding more power than ever before, they are demanding that sports venues crack down on poor fan behavior, particularly when they are the targets of that behavior. Whether it's an extension of the social-media divisiveness that's gripped society, or people unleashing pent up negative energy, following 15 months of social isolation, during the COVID-19 global pandemic, security directors are consistently reporting a disturbing uptick in poor fan attitude and behavior. They're also reporting a chronic security guard shortage, like many businesses that rely on relatively low-cost labor, finding candidates to fill open positions has been incredibly difficult. Low police morale To add the third component to this perfect storm, many police departments are struggling with morale issues and officers are less likely to put themselves into positions, where they could wind up in a viral video. According to the Police Executive Research Forum, police officer retirements in the U.S. were up 45% in the April 2020 - April 2021 period, when compared to the previous year. Resignations were up 18%. In this environment, officers may be less likely to undertake fan intervention unless it's absolutely necessary. This can seem like the worst of times for venue security directors, as they need more staff to handle increasingly unruly patrons, but that staff simply isn't available. And, because the security guard staffing industry is a commoditized business, companies compete almost solely on price, which requires that they keep salaries as low as possible, which perpetuates the lack of interest in people participating in the profession. Digital Transformation There is only one way out of this conundrum and that is to make security personnel more efficient and effective. Other industries have solved similar staffing and cost challenges through digital transformation. For example, only a small percentage of the total population of restaurants in the U.S. used to offer home delivery, due to cost and staffing challenges of hiring dedicated delivery personnel. Advent of digital efficiency tools But with the advent of digital efficiency tools, now virtually all restaurants can offer delivery But with the advent of digital efficiency tools, such as UberEATS and DoorDash, now virtually all restaurants can offer delivery. Likewise, field-service personnel are digitally connected, so when new jobs arise, they can be notified and routed to the location. Compare this to the old paper-based days, when they wouldn't know about any new jobs until they picked up their work schedule at the office, the next day and you can see how digital transformation makes each worker significantly more efficient. Security guards and manned guarding The security guard business has never undergone this kind of digital transformation. The state-of-the-art 'technology' has never changed - human eyes and ears. Yes, there are video cameras all over stadiums and other venues, but behind the scenes is a guard staring at a bunch of monitors, hoping to identify incidents that need attention. Meanwhile, there are other guards stationed around the stadium, spending most of their time watching people who are doing nothing wrong. Think about all the wasted time involved with these activities – not to mention the relentless boredom and 'alert fatigue' from false-positive incident reporting and you understand the fundamental inefficiencies of this labor-based approach to security. Now think about a world where there's ubiquitous video surveillance and guards are automatically and pre-emptively notified and briefed, when situations arise. The fundamental nature of the security guards profession changes. Instead of being low paid 'watchers', they instead become digitally-empowered preventers. AI-based screening and monitoring technology This world is happening today, through Artificial Intelligence-based screening and monitoring technology. AI-powered weapons-detection gateways inform guards, when a patron entering the venue is carrying a gun, knife or other forbidden item. Instead of patting down every patron with metal in their pockets, which has been the standard practise since walk-through metal detectors were mandated by sports leagues following 9/11, guards can now target only those who are carrying these specific items. Video surveillance and AI-based analytics integration Combining surveillance video with AI-based advanced analytics can automatically identify fan disturbances Combining surveillance video with AI-based advanced analytics can automatically identify fan disturbances or other operational issues, and notify guards in real time, eliminating the need to have large numbers of guards monitoring video feeds and patrons. The business benefits of digitally transformed guards are compelling. A National Hockey League security director says he used to have 300 guards manning 100 walk-through metal detectors. By moving to AI solutions, he can significantly reduce the number of scanning portals and guards, and most importantly redeploy and gain further operational efficiencies with his overall operational strategy. Changing staffing strategy This changes the staffing strategy significantly and elevates the roles of guards. Suddenly, a US$ 20-per-hour 'job' becomes a US$ 40-per-hour profession, with guards transformed into digital knowledge workers delivering better outcomes with digitally enabled staffs. Beyond that, these digitally transformed guards can spend a much higher percentage of their time focused on tasks that impact the fan experience – whether it's keeping weapons out of the building, pro-actively dealing with unruly fans before a broader disruption occurs, or managing business operations that positively impact fan patron experience. Digitally transforming security guards Perhaps most important, digitally transforming security guards elevates the profession to a more strategic level, which means better pay for the guards, better service for clients of guard services, and an overall better experience for fans. That's a perfect storm of goodness for everyone.
Securing A Sustainable Future
The UK Government has set out an ambitious ten-point plan, known as the green industrial revolution, with an aim "to forge ahead with eradicating its contribution to climate change by 2050." This makes our government the first major economy to embrace such a legal obligation. Green recovery Acknowledging climate change and meeting net-zero is a demanding challenge especially for those affected by the pandemic. But the UK Government, with the launch of its aspiring strategy, is investing everything in its power to promote a 'green recovery.' Here, Reece Paprotny, Commercial Manager and Sustainability Champion at Amthal, highlights how the fire and security industry has an opportunity to use the current recovery period to explore its own sustainable journey and embrace the significance of environment, economic and social collaboration, transparency, and accountability. Employing sustainable technologies Pressure is mounting on construction to find ways to reduce emissions and help meet net-zero targets The perception is that COVID-19 presents a once-in-a-lifetime opportunity to re-write the existing rulebook. This is riding on the significance of changing public support for more environmentally friendly living opportunities, with associated cost savings, efficiencies, and cleaner industries. Innovative sustainable technologies are the key to kickstart this route to success. Nowhere can this be seen more than in the built environment, which currently contributes to 40% of the UK's carbon footprint. Pressure is mounting on construction to find ways to reduce emissions and help meet net-zero targets. This is through the entire life cycle of a building, to reduce their impact on the environment from planning stages, through build and demolition. Building the right environment By creating the right policy environment, incentives for innovation and infrastructure, the Government can encourage companies to seize the sustainable opportunities of new technologies and value chains linked to green sectors. They can accelerate the shift of current carbon-intensive economic and industrial structures onto greener trajectories, enabling the UK to meet global climate and development goals under the Paris Agreement on climate change and the 2030 Agenda for Sustainable Development. Transparent working practices Each industry sector is expected to engage and pledge its support to achieve the significant deadlines. Every company can make a difference, even with small steps towards a sustainable future. So while elements such as safety and security represent just one component of building the right sustainable environment, it paves the way to opening up our sector to greater efficiencies, transparent working practices, and encourages collaborative use of resources. Sustainability in security The security sector has a significant opportunity to incorporate 'going green' into its practices In fact, the security sector has a significant opportunity to incorporate 'going green' into their processes, and practices. This is right from product lifecycles to more environmentally friendly work practices when it comes to maintenance and monitoring services. When integrating environmentally friendly practices, starts with the manufacturing and production of the wide variety of systems in operation for the security sector. And some certifications and guidelines can be achieved, such as the ISO 14000 which looks into eliminating hazardous materials being used which in turn will reduce carbon footprint. Upgrading supply chain process Observing the complete supply chain and working with partners to reduce unnecessary travel, shipments, and transportation of products, can all contribute and create sustainable processes. In the maintenance and monitoring of products, it is essential installers and security specialists consider their own environmental impacts. Simple changes such as switching company vehicles to electric options for site visits can make a significant difference to climate change and improving air quality. Presenting sustainable ways of disposing of products at the end of their natural lifecycle is key to change in our sector. This is especially in the security industry where many customers will need a complete overhaul of outdated solutions or need systems upgrading due to changing threat levels. Sustainable evolution Progress is being made, specifically in the fire and security industry, in its sustainable evolution. Businesses are trying to develop a reputation for "sustainability" or "good corporate citizenship." And it has gone well beyond the theory to the practical, where companies recognize activities have an impact on the environment and are also reviewing the social and economic influences. Three pillars of sustainability In a recent interview, Inge Huijbrechts, the Global Senior Vice President for safety and security and Responsible Business at Radisson Hotel Groups sees her vision to combine safety, security, and sustainability. Inge focuses on three pillars, namely, Think People, Think Community, and Think Planet. Think People means that we "always care for the people in our hotels and our supply chain." So, in outwards communications, safety and security were always part of the Think People focus area. Think Community is caring and contributing in a meaningful way to communities where we operate. Finally, Think Planet makes sure that "our footprint on the environment is as light as it can be in terms of energy, water, waste, and carbon, and making sure that we incorporate sustainability into our value proposition." Moving forward Apprenticeship schemes are integral to 'think people' and have a role to play in the social impact on the security industry There are immediate actions that can be taken by companies in the security industry to support sustainable development, working right from within a company to supporting industry-wide initiatives. From a social perspective, at a foundation level, "Think People' can see the Living Wage Foundation as an example of a commitment to a team. This is for businesses that choose to go further and pay a real Living wage based on the cost of living, not just the Government minimum. Apprenticeship schemes are also integral to 'think people' and have a pivotal role to play on the social impact on the security industry. It addresses the sector-wide issue of finding employees with the right mix of skills to collaborate and meet discerning consumer demands for increasingly smart security solutions for homes and businesses. Impact of the full lifecycle of products From an environmental view, or 'think planet,' we need to collectively look at all elements of our industry, with a desire to analyze the impact of ingredients used, supply chain, or manufacturing alone, and also consider the full lifecycle of our selected products from creation to end of life. As Jamie Allam, CEO Amthal summarises, "This is a long-term, sustainable investment in our people, our products, and our business based on our values." "When put together, a social team which feels empowers and operates in environmental optimum working conditions is in a position to provide a great experience to our customers, creating an economic positive difference. It forms the basis of a sustainable sector vision for the security industry-wide to adopt." Taking action Amthal is taking action based on the ready-made universally agreed UN 17 Sustainable Development Goals. Also known as Global Goals, these are at the heart of the 2030 Agenda for Sustainable Development, adopted by all United Nations Member states. This agenda is a plan of action for people, the planet, and prosperity. By being an early adopter, we believe we can engage with customers, partners, and suppliers on these issues and generate opportunities to innovate for mutual and industry sector benefit. Together, we can contribute to building a more sustainable security sector and future, and contribute to the UK Government's green industrial revolution.
Wire-Free, Mobile First And Data Rich? The Future Of Access Control Is Within Almost Anyone's Reach
The 2020s will be a wireless decade in access control, says Russell Wagstaff from ASSA ABLOY Opening Solutions EMEA. He examines the trends data, and looks beyond mobile keys to brand new security roles for the smartphone. The benefits of wire-free electronic access control are well rehearsed. They are also more relevant than ever. A wireless solution gives facility managers deeper, more flexible control over who should have access, where and when, because installing, operating and integrating them is easier and less expensive than wiring more doors. Battery powered locks Many procurement teams are now aware of these cost advantages, but perhaps not their scale. Research for an ASSA ABLOY Opening Solutions (AAOS) benchmarking exercise found installation stage to be the largest contributor to cost reduction. Comparing a typical installation of battery-powered Aperio locks versus wired locks at the same scale, the research projected an 80% saving in installers' labor costs for customers who go cable-free. Battery powered locks all consume much less energy than traditional wired locks Operating costs are also lower for wireless: Battery powered locks all consume much less energy than traditional wired locks, which normally work via magnets connected permanently to electricity. Wireless locks only 'wake up' when presented with a credential for which they must make an access decision. AAOS estimated a 70% saving in energy use over a comparable lock's lifetime. Find out more about wireless access control at ASSA ABLOY's upcoming June webinar Deploying wireless locks In short, every time a business chooses a wireless lock rather than a wired door, they benefit from both installation and operating cost savings. A recent report from IFSEC Global, AAOS and Omdia reveals the extent to which the advantages of wireless are cutting through. Responses to a large survey of security professionals — end-users, installers, integrators and consultants serving large corporations and small- to medium-sized organizations in education, healthcare, industrial, commercial, infrastructure, retail, banking and other sectors — suggest almost four locations in ten (38%) have now deployed wireless locks as a part or the whole of their access solution. The corresponding data point from AAOS's 2014 Report was 23%. Electronic access control Electronic access control is less dependent than ever on cabling Without doubt, electronic access control is less dependent than ever on cabling: Even after a year when many investments have been deferred or curtailed, the data reveals fast-growing adoption of wireless locks, technologies and systems. Is mobile access control — based on digital credentials or 'virtual keys' stored on a smartphone — an ideal security technology for this wire-free future? In fact, the same report finds mobile access is growing fast right now. Among those surveyed, 26% of end-users already offer mobile compatibility; 39% plan to roll out mobile access within two years. Before the mid-2020s, around two-thirds of access systems will employ the smartphone in some way. The smartphone is also convenient for gathering system insights Driving rapid adoption What is driving such rapid adoption? The convenience benefits for everyday users are obvious — witness the mobile boom in banking and payments, travel or event ticketing, transport, food delivery and countless more areas of modern life. Access control is a natural fit. If you have your phone, you are already carrying your keys: What could be easier? IBM forecasts that 1.87 billion people globally will be mobile workers by 2022 Less often discussed are the ways mobile management makes life easier for facility and security managers, too. Among those polled for the new Wireless Access Control Report, almost half (47%) agreed that 'Mobile was more flexible than physical credentials, and 36% believe that mobile credentials make it easier to upgrade employee access rights at any time.' IBM forecasts that 1.87 billion people globally will be mobile workers by 2022. Workers in every impacted sector require solutions which can get the job done from anywhere: Access management via smartphone offers this. Site management device The smartphone is also convenient for gathering system insights. For example, one new reporting and analytics tool for CLIQ key-based access control systems uses an app to collect, visualise and evaluate access data. Security system data could contribute to business success. The app's clear, visual layout helps managers to instantly spot relevant trends, anomalies or patterns. It's simple to export, to share insights across the business. Reinvented for learning — not just as a 'key' or site management device — the phone will help businesses make smarter, data-informed decisions. The smartphone will also play a major role in security — and everything else — for an exciting new generation of smart buildings. These buildings will derive their intelligence from interoperability. Over 90% of the report's survey respondents highlighted the importance of integration across building functions including access control, CCTV, alarm and visitor management systems. Genuinely seamless integration They offer greater peace of mind than proprietary solutions which 'lock you in' for the long term Yet in practise, stumbling blocks remain on the road to deeper, genuinely seamless integration. More than a quarter of those polled felt held back by a lack of solutions developed to open standards. 'Open standards are key for the momentum behind the shift towards system integration,' notes the Report. As well as being more flexible, open solutions are better futureproofed. Shared standards ensure investments can be made today with confidence that hardware and firmware may be built on seamlessly in the future. They offer greater peace of mind than proprietary solutions which 'lock you in' for the long term. Open solutions and mobile management are critical to achieving the goals which end-users in every vertical are chasing: scalability, flexibility, sustainability, cost-efficiency and convenience.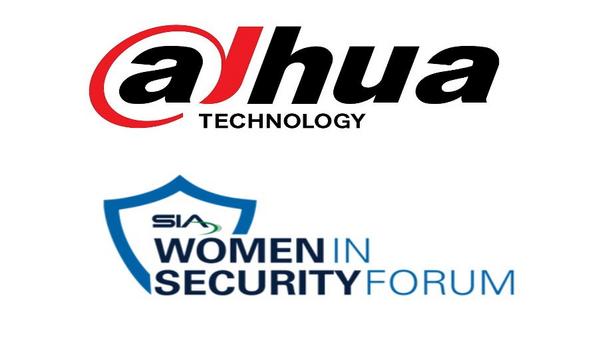 Dahua Technology Joins Efforts With Moms In Security Global Outreach To Help End Human Trafficking
A global pioneer in video surveillance and security technology, Dahua, was proud to sponsor the first-ever Moms in Security Global Outreach (MISGO) Golf Outing. The inaugural charity golf event, held on June 21, 2021, in Lincoln Park, New Jersey, aimed to raise funds for organizations that fight human trafficking. Dahua was happy to join other industry sponsors in donating to and participating in the first-of-its-kind event. Donations to bring awareness Dahua's generous donation was dispersed among various non-profit organizations, all committed to either preventing, ending, or bringing awareness to the child trafficking epidemic. Beneficiaries of the MISGO Golf Outing include Operation Underground Railroad, Prevent Child Abuse New Jersey, and Veterans For Child Rescue. Dahua's investment in these local and national causes underlines their dedication to the US market. Support to end human trafficking This kind of dedication did not go unnoticed by the event organizer, Elisa Mula, who also serves as the anti-human trafficking task force leader for the New York chapter of Women In International Security. "We are so pleased that Dahua really stepped up and supported and sponsored our MISGO event," said Mula. "It really couldn't have even happened without sponsors like them, so we were just so happy to have an industry leader like Dahua put their name behind our first golf event." Likewise, Dahua was more than willing to support such a great cause. "It was a great event and at the end of the day, it was all for a great cause," said Tim Wang, President, and CEO for Dahua Technology USA. "We can't wait for next year's golf outing!"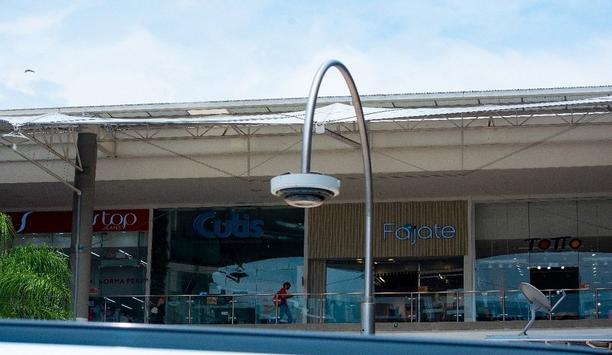 Dahua Smart Retail Solution At Palmetto Plaza
The Palmetto Plaza Shopping Mall, an iconic shopping center located in Cali, Colombia, opened its doors in 2004 thanks to the support of a group of entrepreneurs from the region who dreamed of a place where local residents and tourists can find a wide range of commercial services and entertainment offerings. Need for a video surveillance solution To ensure a safe environment in the shopping center, mall officials sought a comprehensive video surveillance solution that can monitor the areas in and around the mall, including its square, corridors, parking lots, and the surrounding roads. Dahua Technology, in cooperation with its partner in Colombia - Fortox Security Group - a security consultant with a nationwide presence, jointly designed an AI-enabled Smart Retail Solution that replaced the shopping mall's old CCTV analog system. Addressing the challenges The migration project from the analog CCTV to a networked system began with the design and implementation of structured cabling – using both fiber optics and copper – until the right and suitable CCTV solution is determined. The Palmetto Plaza Shopping Mall entrusted Fortox as its security consultant tasked to search for a technology that can facilitate the important steps toward the optimization and operation of the mall in the service of the city. Dahua's AI-based portfolio Dahua offers AI applications within its portfolio, which allowed to transcend to a system dedicated to security & control " "When conducting the evaluation of the solutions offered in the market, we decided to work with Dahua because the company offers artificial intelligence applications within its portfolio, which allowed us to transcend from a system dedicated solely to security and control, to a system which will also contribute to other areas of the shopping center, integrating the Smart Retail solution into the circuit, and offering BI statistics to the mall for further analysis." "In addition, we integrated the temperature monitoring solution and visualization control into the system using a Dahua video wall," explains Mr. Efren Mauricio Matabanchoy Romo, Project Engineer at Fortox Security Group. IP, dome, and PTZ cameras Dahua Technology provided 111 pcs of high-resolution IP cameras, panoramic cameras, dome cameras, and pan-tilt-zoom (PTZ) cameras with 30x optical zoom capability for the project. The Dahua cameras were installed in strategic locations to provide comprehensive security for employees and customers. The video feed, which is transmitted to the central monitoring stations inside the mall through a private network, can assist the security personnel in identifying emergencies, vandalism, and other situations where a quick response from the security team is necessary. Real-time monitoring solution The video surveillance system was designed to capture high-quality HD images, combined with advanced technologies to support embedded intelligence functions, such as sending an alert to the monitoring center when it detects abandoned or missing objects, unauthorized entry into a prohibited area, as well as facial recognition and other defined activities. The cameras support multi-streaming that allows images to be recorded and monitored with real-time high resolution The cameras also support multi-streaming that allows images to be recorded and monitored with real-time high resolution so that operators can have a clear and well-defined view of both live and recorded footage. IP video surveillance system Dahua Technology and its dedicated engineering team carried out the construction of this design by utilizing its high-quality hardware and software products, with a great focus on solving the pain points of the shopping center and generating an added value to its visitors and internal customers. Mr. Chao Wu, General Manager of Dahua Technology Colombia, said, "As a result of excellent teamwork, we were able to implement more than an IP video surveillance system. We designed a solution with the latest technology and artificial intelligence unique in the city of Cali, which allows the Palmetto Plaza to provide greater security to its visitors and trade merchants." 24/7 monitoring features In terms of security, through the Dahua equipment installed by Fortox, the Palmetto Plaza is now able to perform 24/7 monitoring and intelligent data analysis. "Likewise, through the Dahua Smart Retail Solution unique in the city of Cali, we generate added value to the merchants who have placed their trust in Palmetto Plaza. Smart Retail is not only a solution that guarantees maximum security for customers in the shopping center." "It is also a revolutionary new tool for Big Data statistics that is suitable for the mall´s management, allowing them to make efficient and correct decisions depending on the situation", Mr. Wu added. Security management The Dahua Smart Retail Solution has significantly improved the security management of the Palmetto Plaza Shopping Mall. By increasing the resolution of the cameras, the visual records of the CCTV system are now optimized and strengthened. By increasing the resolution of the cameras, the visual records of the CCTV system are optimized & strengthened The updated network system provides video recordings with HD resolution, allowing operators to better control and manage the entire system. It also offers artificial intelligence analytics such as face recognition focused on security, business intelligence focused on real-time statistics of the number of shoppers in the mall, and monitoring of behavior within its facilities. CCTV network system In addition to its video surveillance products, Dahua Technology also contributed to the system migration project of the Palmetto Plaza, transforming its analog CCTV system to a CCTV network system with higher resolution cameras, 360-degree views, and artificial intelligence analytics. Dahua Technology also provided complete technical support and commercial services that include training operators and managing configuration settings. "We had devices that already completed their useful life. These devices did not meet our security needs due to their low resolution and constant failures," says Mr. Juan Diego Guzman, Security Director of Palmetto Plaza Shopping Mall. Surveillance capability For Sandra M. Navas P, General Manager of the Palmetto Plaza Shopping Mall, this technology has generated more confidence among visitors and merchants. "The beginning of this system implementation has put us at the forefront of Colombian retail in terms of video surveillance capability, and has also allowed us to achieve a level of satisfaction in terms of security higher than 92%." Furthermore, this system has allowed Fortox as a security company to integrate into a single technology the requirements requested by the client, successfully delivering the required services needed in the shopping center.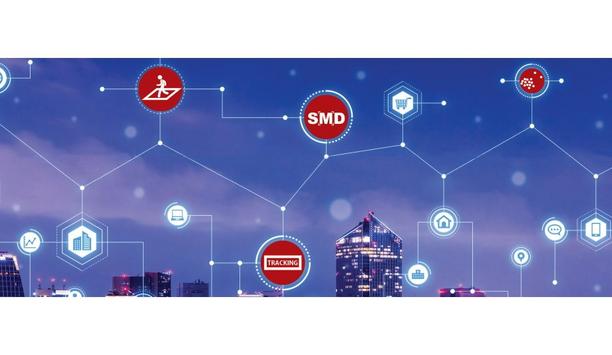 Dahua Technology's WizSense And WizMind Simplifies The Selecting Process For Specific Analytics Demands
Dahua Technology, a renowned, video-centric provider of smart IoT solutions, announced a major rebranding to reflect the company's growth and evolution within the North American video surveillance market. WizSense (pronounced "Wise Sense"), Simplified Analytics for Accurate Results, and WizMind (pronounced "Wise Mind"), Advanced Analytics for Ultimate Performance, will be sub-categories under Dahua's Analytics+ umbrella. Each line encompasses existing product lines as well as new product offerings. "With this launch, we are unifying our products under two new product categories, WizSense and WizMind, to align with new and existing customer's needs in finding solutions faster," remarked Jennifer Hackenburg, Senior Product Marketing Manager of Dahua Technology USA. Video surveillance solutions The rebranding includes a top-to-bottom implementation of the WizSense and WizMind product lines. Changes will be reflected throughout the company's website including the product search tool filter, datasheets, product boxes and communications. Dahua's new brand assets include a full quick guide highlighting all products from each segment, a new website landing page and other visual communications to convey Dahua solutions in an understandable way. WizSense, the more foundational of the two categories, offers simplified analytics for accurate results The recategorization is designed to help security dealers and integrators more easily identify which video surveillance solutions are better suited for small installations versus advanced enterprise applications. WizSense, the more foundational of the two categories, offers simplified analytics for accurate results. Smart motion detection Basic enough to meet the needs of most users, WizSense products have an AI chip that delivers features like smart motion detection, perimeter protection, and active alarm for protecting what matters most. Other analytics allow for instant alerts, quick target searches after an event, and maximized storage with Dahua's Smart H.264/H.265+ codecs. The WizSense portfolio includes 4MP and 5MP bullet, dome, wedge and eyeball cameras that were formerly part of Dahua's Lite series and that offer Starlight Technology, True WDR, Smart IR illumination and IP67 housing. Also in the WizSense family are 2MP and 4MP PTZs formerly from Dahua's Pro series, as well as new cost-effective thermal cameras. Compatible with the WizSense collection are NVR and Penta-brid recorders with 2TB, 4TB, 6TB, and 8TB options. Human temperature monitoring WizMind offers advanced analytics for ultimate performance. This high-end analytics line - with a powerful AI chip and renowned deep learning algorithms - gives users privacy protection, video metadata, highly accurate people counting, heat mapping, smart tracking and non-contact human temperature monitoring . WizMind is designed to meet the requirements of high-end vertical markets with in-depth demands, such as finance, retail, stadiums, energy, refineries, and transportation. WizMind cameras consist of formerly-Pro-series 4MP bullet and eyeball cameras, 4MP and 5MP dome cameras, and cameras built for specialized applications, such as 5MP and 12MP Fisheye cameras, multi-sensors, thermal cameras and PTZs. Compatible NVR and Penta-brid recorders come in 4TB, 8TB, and 10TB models. Thermal temperature monitoring solutions These solutions should not be solely used to diagnose or exclude a diagnosis of COVID-19 or any other disease "WizSense and WizMind technologies both take security further by providing advanced analytics that provide deeper insights, increased accuracy, and time saving alerts," said Hackenburg. "By offering this new streamlined branding, it is easier than ever for dealers to find the line of technology that will include the level of analytics needed for their installation." Dahua's thermal solutions, including the SafetyTemp Thermal Temperature Station, the Thermal Temperature Monitoring Solution, and the Handheld Thermal Temperature Monitoring Device, are not FDA-cleared or approved. These solutions should not be solely or primarily used to diagnose or exclude a diagnosis of COVID-19 or any other disease. Telethermographic temperature measurement Elevated body temperature in the context of use should be confirmed with secondary evaluation methods (e.g., an NCIT or clinical grade contact thermometer). Public health officials, through their experience with the solutions in the particular environment of use, should determine the significance of any fever or elevated temperature based on the skin telethermographic temperature measurement. The solutions should be used to measure only one subject's temperature at a time. Visible thermal patterns are only intended for locating the points from which to extract the thermal measurement.
Related white papers
How Smart Surveillance Brings Logistics And Warehousing To The Next Level
School Security Moves to the Cloud
How Security Systems Ensure Healthy Workplaces During COVID and After