FLIR Systems Switchers & Switches
(1)
Browse Switchers & Switches
CCTV switcher products updated recently
Surge Protection For Security Installations: 2017 Saw Increased Investment
In 2017, DITEK saw how power surges from the many natural disasters that took place damaged many businesses. In a natural disaster, or even everyday business operations, a facility's entire investment in security, life safety and surveillance systems technology can be disabled or rendered useless in a few seconds. Surge protection solutions can mitigate those risks and protect security investments. Proactive Approach To Risk Mitigation Throughout 2017, we also witnessed a change in how enterprises view surge protection, which included how investments are being made in surge protection to protect valuable security, life safety and surveillance systems, while also reducing downtime, manpower costs, liability vulnerabilities, and possibly compliance issues that can force businesses to actually cease operations. Effective security management is about mitigating risks. But risks cannot be mitigated without a proactive approach. Enterprises and integrators, who take the time to assess risk and to develop a strategy to incorporate effective detection, deter and response criteria to protect physical assets will be successful in 2018. 2018 And Beyond That strategy includes designing surge protection into new security systems, while also adding surge protection to existing systems. Enterprises and security integrators who implement a surge protection strategy during security planning processes – or after – will be exercising prevention and mitigation, and they will be successful in 2018 and beyond. Surge protection devices have an untapped potential for enterprise surveillance and security systems In 2017, Ditek continued to offer security end users a solid surge protection solution. We also successfully educated system integrators, who are seeking value-added products or services to incorporate into their portfolios, on the importance of surge protection devices. Educating Security Integrators We believe that surge protection devices have an untapped potential for enterprise video surveillance and security systems, because they can and do meet safety and security challenges that have been rarely identified in the past. We are looking forward to 2018, when we will continue to develop new surge protection products – including a new product engineered to protect up to twelve individual fuel dispensers, which is critical to the financial operation of convenience stores. We will also continue to educate security integrators about the importance of including surge protection in the design/build RFP, to not only secure an enterprise's valuable security equipment, but also to help integrators to differentiate their capabilities and knowledge from the competition.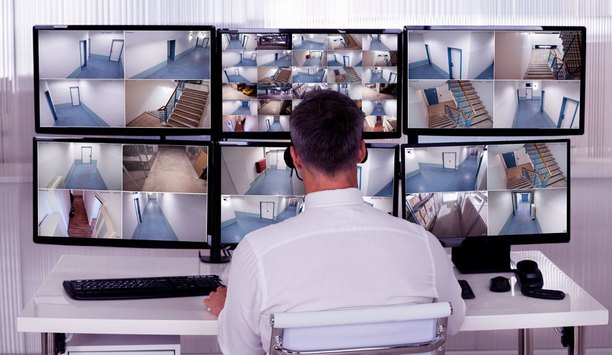 Technology Evolution Leads To Changes In Security Control Room Furniture
Technology is changing the look and function of today's security control rooms. Old-school CRT (cathode-ray tube) monitors are giving way to the thinner, flat screen monitors in the control room environment, but the transition is gradual. Randy Smith of Winsted still sees many control rooms that need to make the conversion, which is a boon to his company's business. Furniture today is designed differently to accommodate the thinner monitors, often with larger screens. Need For Integrated Rack Systems With the increase of IP-based systems comes the need for integrated rack systems that include advanced functionality such as cable management, adds Jim Coleman, National Sales Manager, AFC Industries. Server rooms are environmentally controlled by cooling systems and power systems monitored on the IP network. Low-profile flat screens allow centers to utilize space vertically, thus creating a smaller footprint for the consoles. Additionally, with IP-based systems, workstations will have a smaller footprint because there is less cumbersome equipment. In most cases the servers are stored in a secured, climate controlled environment to eliminate overheating of the servers and maintain their security, says Coleman. This environment also helps with cable and power management. AFC builds technical furniture racks that adhere to the precise needs of computer network server room operators. The company designs and fabricates LAN workbenches with versatile functionalities, and server room workstation racks that are scalable. There is a complete line of IT workbenches, IT computer racks and computer server rack mounts with flexible mounting options. In most cases the servers are stored in a secured, climate controlled environment to eliminate overheating of the servers and maintain their security Flexible Control Room Designs Matko Papic, Chief Technology Officer of Evans Consoles, says the transition from bulky CRT equipment to flat-screen (lower profile) monitors was a major disruption in control room design; it changed the whole dynamic. Another evolution is the use of IP video streaming, which allows more flexibility in manipulation of audio-video content, and requires more flexible control room designs. Another shift, driven by larger, higher-definition monitors, is a shift to fewer monitors that display more information. Instead of a smaller monitor for each information stream, larger monitors now consolidate that information into "dashboard" displays. Looking ahead, control rooms will need to be more flexible, both in the initial design and the ability to adapt to changing technology, says Papic. Legacy customers who are currently using PCs may be moving to more remote applications. Sit-stand equipment will continue to be increasingly prevalent. "There will be more emphasis on flexibility, technology integration, and the ability to change over the life of the system," says Papic. Consolidation Of Multiple Operations Into A Single System A trend in security is consolidation of multiple physical operations into a single system, says Papic. As a result, more customers are taking more interest in alarm management and situational awareness. How is the technology being used in terms of alarm triggers? How can the systems react rapidly and provide information to a larger audience in the control room? These questions impact how control rooms are designed, and Evans Consoles can adapt lessons learned from other markets to these trends in the security arena. Greater use of technology is inevitable, says Coleman of AFC Industries. "It is virtually impossible for humans to monitor all security data at the street level in our cities," he says. "As computers become more powerful and their programs more all-encompassing, we will see a greater shift to robotic and technology uses that will provide enhanced monitoring capabilities and safety reactions." Read our Control Rooms series here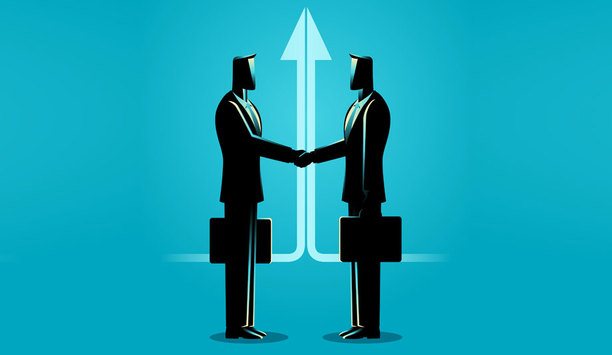 Will Security Industry Consolidation Stifle Innovation?
The security industry will continue to see consolidation through acquisition in 2017. At the advent of IP camera adoption, we saw a great decline in large vertically integrated companies, which spurred a new era of innovation within smaller IP camera manufacturers, VMS providers and other hardware companies for storage and managed switches. We are now living in a new era of consolidation that is taking us full-circle back to vertical integration. Ultimately, the industry as a whole suffers because this consolidation will stifle innovation until the next big technology disruption takes shape. Interoperability Across Different Verticals This time last year, we noted that the marketplace was moving toward converged technologies and the need for alarm management across multiple platforms into a common interface, turned out to be a popular request. If anything, we are only seeing just the beginning phases of this transition. The biggest surprise is that interoperability is not only confined to security technology, but also extends to parallel systems such as building automation, safety and environmental controls, and even Enterprise Resource Planning (ERP) software. Using Video Event Management Software (VEMS) alongside these intelligent platforms proves to be a valuable verification process for many new and exciting vertical markets. Arteco plans to continue the revenue growth and brand awareness achieved in 2016 Event-Based Video Security Software At Arteco, our highest growth sectors tend to be slightly insulated from economic fluctuation in the sense that we focus on securing critical infrastructure (electrical utilities and communications) as well as corporate and education campuses. Unfortunately, the continued growth in active shooter incidents have made physical security concerns top of mind for many organizations regardless of economic impact. The unexpected repercussions are that many new security technologies are emerging that cater to real-time event notification on both the macro and micro level. The exciting part of this trend is that users are leveraging a layered approach with multiple autonomous applications working together toward a common goal to improve security, which will hopefully ensure a high level of protection. Business Growth And Challenges Business has continued to grow year-over-year, and 2016 was a huge step forward for Arteco not only in terms of revenue growth, but also increased brand awareness in the United States and abroad. Our biggest challenge continues to be the crowded VMS market, which is filled with lower cost or even free substitute products. We are making great strides in overcoming this challenge by having a wonderful team of people, both on the technical and sales side of the organization, who are focused on finding new and innovative ways to advance intuitive, open and affordable event-based and intelligent video security software into 2017. See the full coverage of 2016/2017 Review and Forecast articles here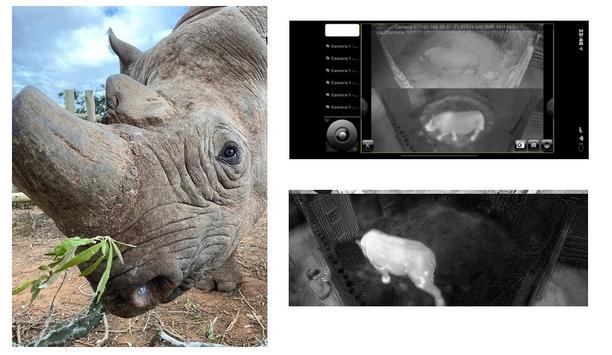 FLIR Video Security And Perimeter Protection Solution Secures Africa's Endangered Rhinos, Like Munu
South Africa conservationist, Brett Barlow needed a robust security solution to protect Munu, a blind, South Western Black Rhinoceros, whose species is critically endangered. FLIR video solution Barlow deployed an all FLIR solution, comprising thermal cameras, visible cameras and an NVR, for around-the-clock monitoring, early detection and real-time response. FLIR technology has played an instrumental role to protect Munu's life and livelihood. Throughout the 20th century, big-game hunters, settlers and poachers have decimated Africa's black rhino population. In the early 1970s, there were approximately 65,000 black rhinos, and by 2018, that number was reduced to 5,630. In 2020, there are three remaining subspecies of the black rhino, one of the most vulnerable being the South Western Black Rhinoceros, also known as Diceros bicornis bicornis, of which there are only 254 left in South Africa. FLIR thermal and visible security cameras deployed Barlow teamed up with FLIR Systems to use state-of-the-art thermal and visible security cameras to act as Munu's eyes Munu, a 20-year-old blind male rhino, is one of these critically endangered species. When Munu was in danger, South Africa conservationist, Brett Barlow stepped in to save Munu's life. Barlow teamed up with FLIR Systems to use state-of-the-art thermal and visible security cameras to act as Munu's eyes, detecting threats, increasing safety and enhancing his overall quality of life. In 2019, rangers working at a South African National Park found a black rhino walking in circles and visibly disoriented. They knew they had to do something. After safely tranquilizing him, an ophthalmic surgeon confirmed that the rhino, known as Munu, had suffered two detached retinas and was completely blind, likely as a result of disputes with other rhinos in the area. Protecting endangered rhino, Munu As soon as he heard about the situation, renowned South African conservationist, Brett Barlow spoke with the South African National Park and offered to permanently house and protect Munu. "Every rhino matters," Barlow adamantly affirmed, adding "You wouldn't put down a blind child, so why would you put down a blind rhino?" The South African National Park later transferred Munu to Barlow's care. However, Barlow wasn't the only one who wanted to help Munu. Relocating Munu to the Mantis Founder's Lodge Adrian Gardiner, globally renowned conservationist famous for founding the Shamwari Game Reserve and the Sanbona Wildlife Reserve in South Africa, extended the invite for Munu to stay on one of his properties, the Mantis Founder's Lodge. Wasting no time at all, Barlow relocated Munu to the lodge, knowing it would increase his quality of life. The property, spanning 850 hectares, is home to five white rhinos, as well as other animals, including a zebra and giraffe. The White Lion Foundation, in which Gardiner and Barlow are both executive board members, donated funds to construct Munu's boma, comprising a secure covered boma and a five-hectare open grazing area. American Humane funding Though under Barlow's care and in a safe enclosure, Munu still faced many grave threats Additional support came from a local internet provider, who donated free internet services for the project. American Humane, a non-profit organization committed to ensuring the safety, welfare and well-being of animals, funded one year of feed for Munu. All donations for Munu go directly to the project with no administration costs deducted. Though under Barlow's care and in a safe enclosure, Munu still faced many grave threats because of his highly valuable horn. He remained a prime target for illegal poaching. Much of Munu's horn was removed to protect him, but the amount of horn that remained is still worth thousands of dollars. Experts say that one pound of rhino horn is worth at least US$ 3,000 universally and ten times that, on Asian black markets. Thus, even with much of his horn removed, Munu was still in danger. Self-harm was a risk should Munu charge into the boma. Munu's next door neighbor, Rodney, a white bull rhino, was also a concern should a territorial fight occur. For all these reasons, Barlow looked for ways to enhance Munu's safety. Video surveillance for enhanced security Previously, the Mantis Founder's Lodge employed two guards for Munu's security. However, Barlow believes guards should only be a second line of defense, a visual deterrent that responds to threats. "I wanted to go down to the electronic security system route," Barlow said, adding "Technology doesn't sleep." The first security manufacturer Barlow hired charged high prices for their security products. More than this, once installed, Barlow discovered that these devices were unable to deliver quality images in extreme weather conditions, such as mist or rain, both of which are commonplace at the Lodge. As such, he decided Munu's security required for a more robust and reliable video security system. In 2019, Wilke Pretorius, Distribution Sales Manager for Sub Sahara Africa at FLIR Systems, was working with Brett Barlow on a separate project. When Barlow told Pretorius about Munu, Pretorius informed the FLIR team who immediately got involved. FLIR end-to-end video surveillance system FLIR donated an end-to-end surveillance system, featuring thermal and visible cameras FLIR donated an end-to-end surveillance system, featuring thermal and visible cameras, in order to protect Munu from poachers. FLIR's powerful thermal and visible imaging cameras deliver intrusion detection at much longer ranges and complete, 24-hour perimeter protection, regardless of weather conditions. "Other camera manufacturers don't compare. Their cameras can't see through mist or rain. FLIR delivers images 24/7, rain or shine, darkness or light," Barlow said, adding "technology like FLIR thermal cameras allow for early warnings for perimeter breaches. Even though rhinos have weak eyesight, without any sight, they are basically defenseless. So, in essence, FLIR became Munu's eyes." Beyond FLIR's high-performing technology, Barlow loved working with the FLIR staff. Barlow said, "What drew me to FLIR were the people involved. Wilke and the rest of the FLIR team have been so passionate and resourceful, always available and willing to help when issues arise." "When I started working at FLIR, Chief Executive Officer (CEO) Jim Cannon said our mission is to save lives and livelihoods," Pretorius explained, adding, "These words stuck with me. Working on the Munu project, it was clear that saving lives and livelihoods are indeed a passion of FLIR employees. I am proud to be a part of a company so eager and passionate to produce solutions and technology that make a positive impact in the world." Installation of FLIR cameras Installing the new security system was not an easy task. Merely two days prior to the arrival of FLIR cameras, in March 2020, South Africa was ordered into an immediate lockdown, due to the COVID-19 pandemic. But Barlow was eager to begin the installation process, so he set out to do it himself. By early May 2020, a two-person crew had manually dug over 600 meters of trenching to run cable and conduit through the lodge's hard African soil. Barlow also installed a solar array to power the system. He cut bushes, installed polling and connected the entire system to FLIR's central network video recorder (NVR), to view the camera feeds both inside and surrounding Munu's boma. The result is a fully functioning, comprehensive video security system. FLIR Elara FB-Series ID thermal security cameras deployed Barlow worked closely with Pretorius to strategically design and lay out the FLIR security system Barlow worked closely with Pretorius to strategically design and lay out the FLIR security system based on a two-tier model. The perimeter is shaped as a big triangle about 110 yards away from the boma enclosure. Six FLIR Elara FB-Series ID thermal security cameras, which use onboard analytics to classify human or vehicular intrusions, are installed to monitor the outer perimeter or the first tier. There are also 11 Ariel Full HD IP Bullet cameras deployed, which deliver 1080p video for high motion, complex and low-light scenes. FLIR Saros Dome DH-390 cameras deployed For effective surveillance of Munu's boma, six FLIR Saros Dome DH-390 cameras, designed to deliver actionable alerts and alarm data, surround the enclosure. One FLIR Saros DM-Series camera is mounted inside the boma to capture every minute detail of Munu's movement in all conditions. To manage the video from all the cameras, FLIR also supplied its Meridian TM product, a compact, all-in-one network video recorder (NVR), specially designed to support dozens of channels. Meridian also features a FLIR United VMS EZ Client web interface, which simplifies viewing capabilities and saves the cost of additional workstations. Powering, processing and managing this system are six edge servers, FLIR's USS Edge Appliances, containing 12TB of storage and preloaded with United VMS software, built to seamlessly manage multiple, varied devices. Heightened perimeter protection Thanks to FLIR's technology, Barlow is confident that Munu can be an ambassador for his species. He hopes Munu's story may inspire future conservancies around the world to partner with manufacturers, like FLIR, for heightened perimeter protection. Case in point, actress Shannon Elizabeth, founder of the South Africa-based Shannon Elizabeth Foundation that is focused on wildlife conservation, was deeply moved by Munu's story. She later asked Barlow to participate as an advisor to her foundation's Ranger Relief Fund. Importance of early warning technology FLIR could prove invaluable to the efforts of rangers all over the African continent to protect endangered animals" In a time where conservation funding is down because of declining tourism due to the COVID-19 pandemic, the Ranger Relief Fund supplies money and much needed equipment to ensure conservation first responders remain employed and properly resourced. With early warning technology being more critical than ever, the need for conservancies to partner with technology manufacturers like FLIR is urgent. "FLIR could prove invaluable to the efforts of rangers all over the African continent to protected endangered animals," Barlow explained, adding "With Munu being the proof point, FLIR could be more than Munu's new eyes, but indeed the eyes of an industry desperate to protect the world's natural heritage from the burgeoning poaching crisis." Picking the optimal security solution When asked what advice Barlow would give to other conservancies considering similar security technologies, he said "Speak to the right people. Make sure you talk to someone who understands the product. See the solution in action. View a live site and see how it works. Work with the right people to implement that for yourself." The longer Munu lives, the more good he'll do. Barlow plans to expand Munu's boma, once he has acclimatized to his new home. And he has already begun using the FLIR Saros DM-Series' live stream capabilities to invite learners around the world to observe Munu up close. The plan for Munu is to mate with a female within his own subspecies, thereby directly contributing to the survival of his kind. If Munu does sire a calf, Barlow plans to donate the calf back to the South African National Park that Munu came from to help with the genetic diversity for the reserve. The future for Munu is bright and, with his new eyes, he will see through to the end.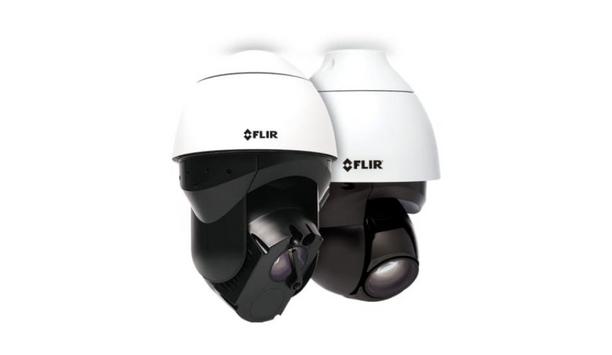 FLIR Systems Unveils Quasar 4K 31x IR PTZ Camera That Offers Long-Range Situational Awareness And Enhanced Low-Light Visible Imaging
FLIR Systems, Inc. has announced a new addition to its premium Quasar line of PTZ cameras, the FLIR Quasar 4K 31x IR PTZ. The camera offers 4K visible resolution with 31x optical zoom paired with long-range, infrared illumination (IR) for low-light coverage up to 200 meters in challenging environments. FLIR Quasar 4K 31x IR PTZ camera With an expanded operating temperature range of -40 to 60 degrees Celsius/140 degrees Fahrenheit, IP66 for water and dust protection, and NEMA-4X (salt-tolerance) ratings, the Quasar 4K 31x IR PTZ camera is equipped for consistent operation in extreme weather conditions. Pan-Tilt de-icing and built-in lens wiper paired with remote-operated washer accessory systems, keep the camera functional and operational in remote or hard to access installations. Enhanced low-light visibility imaging The FLIR Quasar 4K 31x IR PTZ camera is a key addition to the Quasar premium family of products" "The FLIR Quasar 4K 31x IR PTZ camera is a key addition to the Quasar premium family of products, offering a longer-range option with excellent low-light visible imaging for critical infrastructure sites, remote facilities, or other large areas that require close monitoring in all conditions," said Daniel Gundlach, Global Business Development, Solutions Business at FLIR Systems. He adds, "The camera is designed to withstand severe environmental conditions, while also providing the crisp images professionals need for real-time situational awareness and post-event evidentiary support." Open platform compatibility Similar to other Quasar products, the Quasar 4K 31x IR PTZ camera maintains open platform compatibility and can be used with a large variety of third-party VMS solutions or FLIR United VMS. The Quasar 4K 31x IR PTZ camera includes industry standard security protocols and additional cyber security enhancements, including unique protection from log-in attacks, hardware and software authentication, and encryption to help keep facilities safe from cyber threats. FLIR Quasar 4K 31x IR PTZ cameras are available for purchase globally starting September 1 2020, from FLIR or authorized dealers.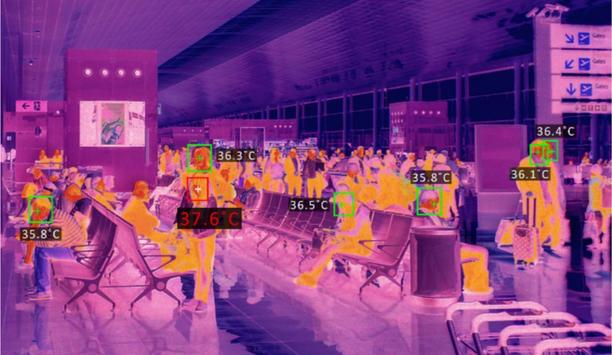 How Can Thermal Cameras Be Used Effectively for Fever Detection?
The COVID-19 global pandemic continues, and more and more companies are looking for ways to continue (or resume) operations while minimizing the coronavirus's negative impact on their workforce, or potentially contributing to disease spread among the wider population. Thermal cameras have been proposed as a solution to screen individuals for elevated body temperature since the beginning of the pandemic. However, the technology has its detractors, and there are regulatory questions. We asked this week's Expert Panel Roundtable: How can thermal cameras be used effectively for fever detection to screen for infectious diseases?
Featured white papers
6 Questions To Ask When Choosing A Security System
Download
'Boosting On-Site Safety And Security
Download
Optimize Your Business with Analytics and AI
Download