FLIR Systems Switchers & Switches
(1)
Browse Switchers & Switches
CCTV switcher products updated recently
Surge Protection For Security Installations: 2017 Saw Increased Investment
In 2017, DITEK saw how power surges from the many natural disasters that took place damaged many businesses. In a natural disaster, or even everyday business operations, a facility's entire investment in security, life safety and surveillance systems technology can be disabled or rendered useless in a few seconds. Surge protection solutions can mitigate those risks and protect security investments. Proactive Approach To Risk Mitigation Throughout 2017, we also witnessed a change in how enterprises view surge protection, which included how investments are being made in surge protection to protect valuable security, life safety and surveillance systems, while also reducing downtime, manpower costs, liability vulnerabilities, and possibly compliance issues that can force businesses to actually cease operations. Effective security management is about mitigating risks. But risks cannot be mitigated without a proactive approach. Enterprises and integrators, who take the time to assess risk and to develop a strategy to incorporate effective detection, deter and response criteria to protect physical assets will be successful in 2018. 2018 And Beyond That strategy includes designing surge protection into new security systems, while also adding surge protection to existing systems. Enterprises and security integrators who implement a surge protection strategy during security planning processes – or after – will be exercising prevention and mitigation, and they will be successful in 2018 and beyond. Surge protection devices have an untapped potential for enterprise surveillance and security systems In 2017, Ditek continued to offer security end users a solid surge protection solution. We also successfully educated system integrators, who are seeking value-added products or services to incorporate into their portfolios, on the importance of surge protection devices. Educating Security Integrators We believe that surge protection devices have an untapped potential for enterprise video surveillance and security systems, because they can and do meet safety and security challenges that have been rarely identified in the past. We are looking forward to 2018, when we will continue to develop new surge protection products – including a new product engineered to protect up to twelve individual fuel dispensers, which is critical to the financial operation of convenience stores. We will also continue to educate security integrators about the importance of including surge protection in the design/build RFP, to not only secure an enterprise's valuable security equipment, but also to help integrators to differentiate their capabilities and knowledge from the competition.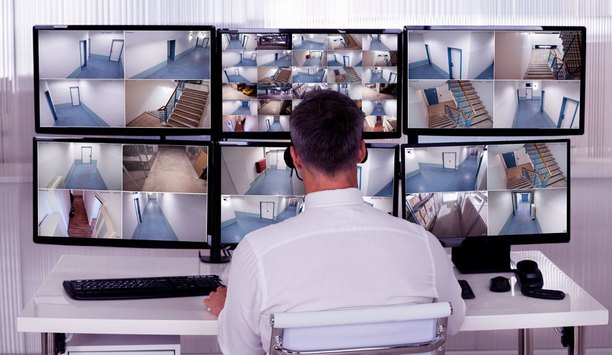 Technology Evolution Leads To Changes In Security Control Room Furniture
Technology is changing the look and function of today's security control rooms. Old-school CRT (cathode-ray tube) monitors are giving way to the thinner, flat screen monitors in the control room environment, but the transition is gradual. Randy Smith of Winsted still sees many control rooms that need to make the conversion, which is a boon to his company's business. Furniture today is designed differently to accommodate the thinner monitors, often with larger screens. Need For Integrated Rack Systems With the increase of IP-based systems comes the need for integrated rack systems that include advanced functionality such as cable management, adds Jim Coleman, National Sales Manager, AFC Industries. Server rooms are environmentally controlled by cooling systems and power systems monitored on the IP network. Low-profile flat screens allow centers to utilize space vertically, thus creating a smaller footprint for the consoles. Additionally, with IP-based systems, workstations will have a smaller footprint because there is less cumbersome equipment. In most cases the servers are stored in a secured, climate controlled environment to eliminate overheating of the servers and maintain their security, says Coleman. This environment also helps with cable and power management. AFC builds technical furniture racks that adhere to the precise needs of computer network server room operators. The company designs and fabricates LAN workbenches with versatile functionalities, and server room workstation racks that are scalable. There is a complete line of IT workbenches, IT computer racks and computer server rack mounts with flexible mounting options. In most cases the servers are stored in a secured, climate controlled environment to eliminate overheating of the servers and maintain their security Flexible Control Room Designs Matko Papic, Chief Technology Officer of Evans Consoles, says the transition from bulky CRT equipment to flat-screen (lower profile) monitors was a major disruption in control room design; it changed the whole dynamic. Another evolution is the use of IP video streaming, which allows more flexibility in manipulation of audio-video content, and requires more flexible control room designs. Another shift, driven by larger, higher-definition monitors, is a shift to fewer monitors that display more information. Instead of a smaller monitor for each information stream, larger monitors now consolidate that information into "dashboard" displays. Looking ahead, control rooms will need to be more flexible, both in the initial design and the ability to adapt to changing technology, says Papic. Legacy customers who are currently using PCs may be moving to more remote applications. Sit-stand equipment will continue to be increasingly prevalent. "There will be more emphasis on flexibility, technology integration, and the ability to change over the life of the system," says Papic. Consolidation Of Multiple Operations Into A Single System A trend in security is consolidation of multiple physical operations into a single system, says Papic. As a result, more customers are taking more interest in alarm management and situational awareness. How is the technology being used in terms of alarm triggers? How can the systems react rapidly and provide information to a larger audience in the control room? These questions impact how control rooms are designed, and Evans Consoles can adapt lessons learned from other markets to these trends in the security arena. Greater use of technology is inevitable, says Coleman of AFC Industries. "It is virtually impossible for humans to monitor all security data at the street level in our cities," he says. "As computers become more powerful and their programs more all-encompassing, we will see a greater shift to robotic and technology uses that will provide enhanced monitoring capabilities and safety reactions." Read our Control Rooms series here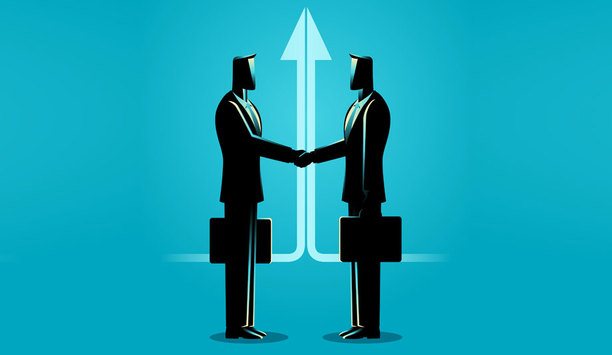 Will Security Industry Consolidation Stifle Innovation?
The security industry will continue to see consolidation through acquisition in 2017. At the advent of IP camera adoption, we saw a great decline in large vertically integrated companies, which spurred a new era of innovation within smaller IP camera manufacturers, VMS providers and other hardware companies for storage and managed switches. We are now living in a new era of consolidation that is taking us full-circle back to vertical integration. Ultimately, the industry as a whole suffers because this consolidation will stifle innovation until the next big technology disruption takes shape. Interoperability Across Different Verticals This time last year, we noted that the marketplace was moving toward converged technologies and the need for alarm management across multiple platforms into a common interface, turned out to be a popular request. If anything, we are only seeing just the beginning phases of this transition. The biggest surprise is that interoperability is not only confined to security technology, but also extends to parallel systems such as building automation, safety and environmental controls, and even Enterprise Resource Planning (ERP) software. Using Video Event Management Software (VEMS) alongside these intelligent platforms proves to be a valuable verification process for many new and exciting vertical markets. Arteco plans to continue the revenue growth and brand awareness achieved in 2016 Event-Based Video Security Software At Arteco, our highest growth sectors tend to be slightly insulated from economic fluctuation in the sense that we focus on securing critical infrastructure (electrical utilities and communications) as well as corporate and education campuses. Unfortunately, the continued growth in active shooter incidents have made physical security concerns top of mind for many organizations regardless of economic impact. The unexpected repercussions are that many new security technologies are emerging that cater to real-time event notification on both the macro and micro level. The exciting part of this trend is that users are leveraging a layered approach with multiple autonomous applications working together toward a common goal to improve security, which will hopefully ensure a high level of protection. Business Growth And Challenges Business has continued to grow year-over-year, and 2016 was a huge step forward for Arteco not only in terms of revenue growth, but also increased brand awareness in the United States and abroad. Our biggest challenge continues to be the crowded VMS market, which is filled with lower cost or even free substitute products. We are making great strides in overcoming this challenge by having a wonderful team of people, both on the technical and sales side of the organization, who are focused on finding new and innovative ways to advance intuitive, open and affordable event-based and intelligent video security software into 2017. See the full coverage of 2016/2017 Review and Forecast articles here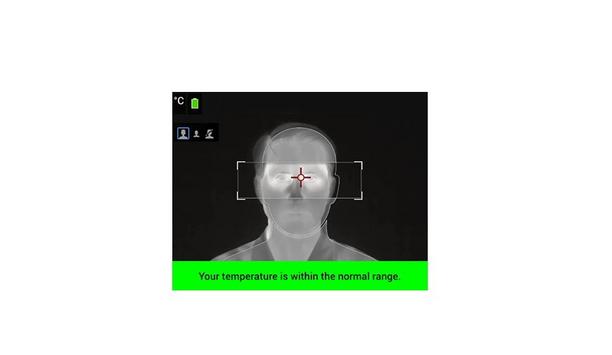 FLIR Highlights The Applications Of Thermal Technology In Security, Safety, And Equipment Protection
The Insights from the Field series features insight from FLIR experts who recommend, deploy, and use thermal imaging technology every day. FLIR discusses the diverse applications of thermal technology in security, safety, and equipment protection for critical infrastructure. Epidemics and pandemics can leave large enterprises that employ and receive thousands of people vulnerable to widespread infection and business interruptions. Without the right entry protocols in place, an employee who has symptoms of an infectious disease, such as a fever, could enter a facility and put the entire workforce at risk of exposure. Skin temperature screening Elevated Skin Temperature Screening Major businesses are ramping up their workforce safety best practices by deploying FLIR thermal cameras for elevated skin temperature measurement. Registered with the U.S. Food and Drug Administration (FDA), these non-contact thermal cameras measure skin surface temperature at the inner canthus (or corner of a person's eye). FLIR thermal cameras that are engineered for elevated skin temperature screening can achieve accuracies of ±0.3°C FLIR thermal cameras that are engineered for elevated skin temperature screening can achieve accuracies of ±0.3°C (0.5°F) over a temperature measurement range of 15°C to 45°C (59°F to 113°F). This aligns with the U.S. FDA Guidance for Industry and Food and Drug Administration Staff as well as with ISO/TR 13154 specification. FLIR provides an array of cameras for elevated skin temperature screening in multiple form factors—including handheld, tripod mounted, or fixed-mounted—optimized for a variety of application needs. Measuring body temperature Infrared thermography can detect elevated skin temperatures, which may indicate the presence of a fever. When followed by a screening with a medical device designed specifically for measuring body temperature, such as a thermometer, the use of an infrared camera as an adjunctive diagnostic tool may help contain or limit the spread of viral diseases such as bird flu, swine flu, or COVID-19. In the wake of COVID-19, businesses across the critical infrastructure market rapidly adopted thermal cameras for elevated skin temperature screening. In the utilities sector, the Office of Cybersecurity, Energy Security and Emergency Response notes how energy utilities are updating their entry protocols in response to COVID-19. Practices now include wellness questionnaires to check for symptoms as well as temperature checks conducted through tools such as thermal cameras. Screening all patients GM deployed 377 FLIR thermal cameras across 72 sites to help limit the spread of COVID-19 General Motors (GM) is one of the manufacturers of motor vehicles, has over 85,000 employees in the United States, and has some plants that employ 1,000 people in a given shift. In May 2020, GM deployed 377 FLIR thermal cameras across 72 sites to help limit the spread of COVID-19. Healthcare facilities are also installing FLIR solutions; for example, the VA Medical Center in Manchester, New Hampshire deployed FLIR thermal cameras to screen all patients and staff for elevated skin temperature prior to them entering the building. In the transportation sector, Emirates airlines deployed FLIR thermal cameras at departure gates for all U.S. gateways beginning in March 2020. Guests traveling on U.S. bound flights out of the Dubai International Airport are screened for elevated skin temperature. Radiometric thermal cameras As more critical infrastructure organizations deploy thermal cameras for elevated skin temperature screening, they will likely prompt greater long-term adoption and integration of radiometric thermal cameras into the overall security and safety solution. Here's why. While temperature screening of employees and guests often falls under the purview of Environmental Health and Safety or Occupational Health and Safety teams, not every business has a dedicated EHS or OHS staff. As a result, many organizations are tasking their security teams to vet and implement screening solutions. Security officers as well as security equipment, such as surveillance cameras and metal detectors, are already in place at key entry points in a facility. As a result, many security officers must play a dual role as the frontline personnel required to use handheld or tripod mounted thermal cameras to conduct elevated skin temperature screening. Video surveillance solutions It's important to use a high-resolution thermal camera for elevated skin temperature screening Adding a thermal camera for elevated skin temperature screening is a logical addition to existing video surveillance solutions. As critical infrastructure businesses shift their attention toward the long-term implementation of thermal cameras for elevated skin temperature screening, there are multiple deployment practices to consider. Here are the a few recommendations from FLIR's team of experts. Choose a Certified Camera – To ensure optimal reliability and deployment success, choose a thermal camera specifically designed for elevated skin temperature screening with a 510(k) filing (K033967) with the U.S. Food and Drug Administration. When looking to integrate this thermal camera into an existing video management system, make sure the camera is ONVIF-compliant. Other screening standards should be considered including ISO/TR 13154:2017 and IEC 80601-2-59:2017. Select a Camera with High Resolution – It's important to use a high-resolution thermal camera for elevated skin temperature screening so one can capture the right pixels to yield accurate readings. Delivering consistent measurements Ensure Proper Distance for Screening – Distance matters. Make sure the camera is placed at the manufacturer's recommended distance away from the individual so the camera can focus. Ensure the camera is stabilized so that the camera will deliver consistent measurements. Place a neutral backdrop a few feet behind the location where the person will be screened, and only screen one person at a time to identify temperature anomalies. It is more susceptible to environmental interferences and more likely to generate measurement errors Measure the Right Spot – While the forehead is easier to quickly screen, it is more susceptible to environmental interferences and more likely to generate measurement errors. Research has shown that the corner of the eye—the region medially adjacent to the inner canthus—provides a more accurate estimate of core body temperature than other areas of skin. Specific skin temperature This is because skin at the canthi is thin (decreasing insulating effects), is less exposed to environmental factors, and is directly over major arteries which increase blood flow and heat transfer. Set an Alarm Threshold – For FLIR cameras with a Screen-EST™ mode, set an alarm upon detection of a specific skin temperature compared against a sample average of temperature value. Because skin temperature can vary multiple degrees throughout the day based on the environment and other factors, FLIR Screen-EST mode gathers temperatures from several individuals to determine an average that can be updated throughout the screening operation. This is a defining feature and capability for the FLIR cameras for elevated skin temperature screening.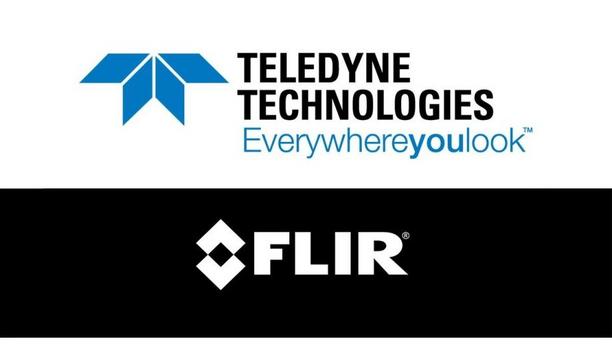 Teledyne Technologies Incorporated And FLIR Systems Announce Their Agreement For FLIR's Acquisition Through A Cash And Stock Transaction
Teledyne Technologies Incorporated ("Teledyne") and FLIR Systems, Inc. ("FLIR") jointly announced that they have entered into a definitive agreement under which Teledyne will acquire FLIR in a cash and stock transaction valued at approximately $8.0 billion. "FLIR's commitment to innovation spanning multiple sensing technologies has allowed our company to grow into the multi-billion-dollar company it is today". Permanent financing Under the terms of the agreement, FLIR stockholders will receive $28.00 per share in cash and 0.0718 shares of Teledyne common stock for each FLIR share, which implies a total purchase price of $56.00 per FLIR share based on Teledyne's 5-day volume weighted average price. The transaction reflects a 40% premium for FLIR stockholders based on FLIR's 30-day volume weighted average price. Net leverage at closing is expected to be 4.0x adjusted pro forma EBITDA with leverage declining to less than 3.0x As part of the transaction, Teledyne has arranged a $4.5 billion 364-day credit commitment to fund the transaction and refinance certain existing debt. Teledyne expects to fund the transaction with permanent financing prior to closing. Net leverage at closing is expected to be approximately 4.0x adjusted pro forma EBITDA with leverage declining to less than 3.0x. Different semiconductor technologies Teledyne expects the acquisition to be immediately accretive to earnings, excluding transaction costs and intangible asset amortisation, and accretive to GAAP earnings in the first full calendar year following the acquisition. "At the core of both our companies is proprietary sensor technologies. Our business models are also similar: we each provide sensors, cameras and sensor systems to our customers. However, our technologies and products are uniquely complementary with minimal overlap, having imaging sensors based on different semiconductor technologies for different wavelengths," said Robert Mehrabian, Executive Chairman of Teledyne. Multiple sensing technologies "For two decades, Teledyne has demonstrated its ability to compound earnings and cash flow consistently and predictably. Together with FLIR and an optimized capital structure, I am confident we shall continue delivering superior returns to our stockholders." We could not be more excited to join forces with Teledyne through this value-creating transaction" "FLIR's commitment to innovation spanning multiple sensing technologies has allowed our company to grow into the multi-billion-dollar company it is today," said Earl Lewis, Chairman of FLIR. "With our new partner's platform of complementary technologies, we will be able to continue this trajectory, providing our employees, customers and stockholders even more exciting momentum for growth. Our Board fully supports this transaction, which delivers immediate value and the opportunity to participate in the upside potential of the combined company." Global customer base Jim Cannon, President and Chief Executive Officer of FLIR, said, "We could not be more excited to join forces with Teledyne through this value-creating transaction. Together, we will offer a uniquely complementary end-to-end portfolio of sensory technologies for all key domains and applications across a well-balanced, global customer base." "We are pleased to be partnering with an organization that shares our focus on continuous innovation and operational excellence, and we look forward to working closely with the Teledyne team as we bring our two companies together to capitalize on the important opportunities ahead." Approvals and timing Teledyne announced improved preliminary financial results for the fourth quarter and full year 2020 In a separate press release issued, Teledyne announced improved preliminary financial results for the fourth quarter and full year 2020. The Teledyne press release is available on the company's official website. FLIR noted that it expects to meet or exceed the full year fiscal 2020 guidance it provided on October 30, 2020. The transaction, which has been approved by the boards of directors of both companies, is expected to close in the middle of 2021 subject to the receipt of required regulatory approvals, including expiration or termination of the applicable waiting period under the Hart-Scott-Rodino Antitrust Improvements Act, approvals of Teledyne and FLIR stockholders and other customary closing conditions. Conference call and webcast Evercore is acting as exclusive financial advisor and McGuireWoods LLP is acting as legal advisor to Teledyne in connection with the transaction. Goldman Sachs & Co. LLC is acting as exclusive financial advisor and Hogan Lovells US LLP is acting as legal advisor to FLIR in connection with the transaction. Teledyne has entered into a 364-day senior unsecured bridge facility credit agreement with Bank of America as sole lead arranger and administrative agent. Teledyne and FLIR will host a conference call to discuss the acquisition. A live webcast of the call can be accessed at Teledyne's website. One can connect to the website at least 15 minutes prior to the start of the call to allow adequate time for any software download that may be required. A replay will be available on the company's website approximately three hours after the call and will be available for approximately one month.
FLIR Systems Develops Deep Learning Facemask Detection Prototype In Two Days
Facemasks are a critical tool for fighting the spread of COVID-19 virus and are proven to be most effective when face coverings are worn universally. As stores and businesses reopen, ensuring all occupants wear a facemask is essential. However, the additional resources required to monitor patrons can further strain businesses already struggling to meet other sanitation and social distancing guidelines. Deep Learning solutions are capable of automatically detecting anyone in violation of facemask guidelines, saving employee time and ensuring safer environments. Deploying Deep Learning solutions Deep learning is a form of machine learning that uses neural networks with many 'deep' layers between the input and output nodes. By training a network on a large data set, a model is created that can be used to make accurate predictions based on unseen data. In this case, the network can be trained to detect not only facemasks, but if a facemask is worn correctly on a person's face. A fully functioning deep learning system can be developed and deployed in a matter of days A fully functioning deep learning system can be developed and deployed in a matter of days. Using a FLIR Firefly DL camera, FLIR Systems' engineers developed a system for detecting compliance and flagging users who may be in violation of PPE (Personal Protection Equipment) guidelines. Facemask detection dataset The facemask detection dataset used 2 publicly available libraries with over 1000 images to provide examples of people with, without, and incorrectly wearing facemasks in different environments. Other cameras suited for this purpose include the Blackfly S GigE. Each image in the facemask dataset was annotated with bounding boxes showing object locations and class labels indicating which faces had the mask on, which did not, and if they were worn appropriately. Deep learning developers and solution integrators can easily expand this solution to cover more complex and robust use cases for deployment in the real world. For example, the neural network can be trained to detect face shields, gowns, gloves, and other PPE within high risk/high traffic environments like hospitals and airports.