FLIR Systems Switchers & Switches
(1)
Browse Switchers & Switches
CCTV switcher products updated recently


Surge Protection For Security Installations: 2017 Saw Increased Investment
In 2017, DITEK saw how power surges from the many natural disasters that took place damaged many businesses. In a natural disaster, or even everyday business operations, a facility's entire investment in security, life safety and surveillance systems technology can be disabled or rendered useless in a few seconds. Surge protection solutions can mitigate those risks and protect security investments. Proactive Approach To Risk Mitigation Throughout 2017, we also witnessed a change in how enterprises view surge protection, which included how investments are being made in surge protection to protect valuable security, life safety and surveillance systems, while also reducing downtime, manpower costs, liability vulnerabilities, and possibly compliance issues that can force businesses to actually cease operations. Effective security management is about mitigating risks. But risks cannot be mitigated without a proactive approach. Enterprises and integrators, who take the time to assess risk and to develop a strategy to incorporate effective detection, deter and response criteria to protect physical assets will be successful in 2018. 2018 And Beyond That strategy includes designing surge protection into new security systems, while also adding surge protection to existing systems. Enterprises and security integrators who implement a surge protection strategy during security planning processes – or after – will be exercising prevention and mitigation, and they will be successful in 2018 and beyond. Surge protection devices have an untapped potential for enterprise surveillance and security systems In 2017, Ditek continued to offer security end users a solid surge protection solution. We also successfully educated system integrators, who are seeking value-added products or services to incorporate into their portfolios, on the importance of surge protection devices. Educating Security Integrators We believe that surge protection devices have an untapped potential for enterprise video surveillance and security systems, because they can and do meet safety and security challenges that have been rarely identified in the past. We are looking forward to 2018, when we will continue to develop new surge protection products – including a new product engineered to protect up to twelve individual fuel dispensers, which is critical to the financial operation of convenience stores. We will also continue to educate security integrators about the importance of including surge protection in the design/build RFP, to not only secure an enterprise's valuable security equipment, but also to help integrators to differentiate their capabilities and knowledge from the competition.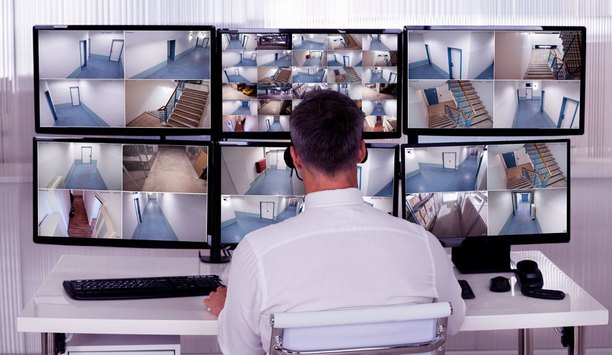 Technology Evolution Leads To Changes In Security Control Room Furniture
Technology is changing the look and function of today's security control rooms. Old-school CRT (cathode-ray tube) monitors are giving way to the thinner, flat screen monitors in the control room environment, but the transition is gradual. Randy Smith of Winsted still sees many control rooms that need to make the conversion, which is a boon to his company's business. Furniture today is designed differently to accommodate the thinner monitors, often with larger screens. Need For Integrated Rack Systems With the increase of IP-based systems comes the need for integrated rack systems that include advanced functionality such as cable management, adds Jim Coleman, National Sales Manager, AFC Industries. Server rooms are environmentally controlled by cooling systems and power systems monitored on the IP network. Low-profile flat screens allow centers to utilize space vertically, thus creating a smaller footprint for the consoles. Additionally, with IP-based systems, workstations will have a smaller footprint because there is less cumbersome equipment. In most cases the servers are stored in a secured, climate controlled environment to eliminate overheating of the servers and maintain their security, says Coleman. This environment also helps with cable and power management. AFC builds technical furniture racks that adhere to the precise needs of computer network server room operators. The company designs and fabricates LAN workbenches with versatile functionalities, and server room workstation racks that are scalable. There is a complete line of IT workbenches, IT computer racks and computer server rack mounts with flexible mounting options. In most cases the servers are stored in a secured, climate controlled environment to eliminate overheating of the servers and maintain their security Flexible Control Room Designs Matko Papic, Chief Technology Officer of Evans Consoles, says the transition from bulky CRT equipment to flat-screen (lower profile) monitors was a major disruption in control room design; it changed the whole dynamic. Another evolution is the use of IP video streaming, which allows more flexibility in manipulation of audio-video content, and requires more flexible control room designs. Another shift, driven by larger, higher-definition monitors, is a shift to fewer monitors that display more information. Instead of a smaller monitor for each information stream, larger monitors now consolidate that information into "dashboard" displays. Looking ahead, control rooms will need to be more flexible, both in the initial design and the ability to adapt to changing technology, says Papic. Legacy customers who are currently using PCs may be moving to more remote applications. Sit-stand equipment will continue to be increasingly prevalent. "There will be more emphasis on flexibility, technology integration, and the ability to change over the life of the system," says Papic. Consolidation Of Multiple Operations Into A Single System A trend in security is consolidation of multiple physical operations into a single system, says Papic. As a result, more customers are taking more interest in alarm management and situational awareness. How is the technology being used in terms of alarm triggers? How can the systems react rapidly and provide information to a larger audience in the control room? These questions impact how control rooms are designed, and Evans Consoles can adapt lessons learned from other markets to these trends in the security arena. Greater use of technology is inevitable, says Coleman of AFC Industries. "It is virtually impossible for humans to monitor all security data at the street level in our cities," he says. "As computers become more powerful and their programs more all-encompassing, we will see a greater shift to robotic and technology uses that will provide enhanced monitoring capabilities and safety reactions." Read our Control Rooms series here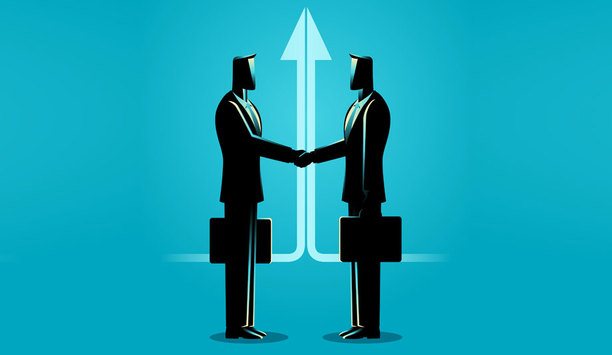 Will Security Industry Consolidation Stifle Innovation?
The security industry will continue to see consolidation through acquisition in 2017. At the advent of IP camera adoption, we saw a great decline in large vertically integrated companies, which spurred a new era of innovation within smaller IP camera manufacturers, VMS providers and other hardware companies for storage and managed switches. We are now living in a new era of consolidation that is taking us full-circle back to vertical integration. Ultimately, the industry as a whole suffers because this consolidation will stifle innovation until the next big technology disruption takes shape. Interoperability Across Different Verticals This time last year, we noted that the marketplace was moving toward converged technologies and the need for alarm management across multiple platforms into a common interface, turned out to be a popular request. If anything, we are only seeing just the beginning phases of this transition. The biggest surprise is that interoperability is not only confined to security technology, but also extends to parallel systems such as building automation, safety and environmental controls, and even Enterprise Resource Planning (ERP) software. Using Video Event Management Software (VEMS) alongside these intelligent platforms proves to be a valuable verification process for many new and exciting vertical markets. Arteco plans to continue the revenue growth and brand awareness achieved in 2016 Event-Based Video Security Software At Arteco, our highest growth sectors tend to be slightly insulated from economic fluctuation in the sense that we focus on securing critical infrastructure (electrical utilities and communications) as well as corporate and education campuses. Unfortunately, the continued growth in active shooter incidents have made physical security concerns top of mind for many organizations regardless of economic impact. The unexpected repercussions are that many new security technologies are emerging that cater to real-time event notification on both the macro and micro level. The exciting part of this trend is that users are leveraging a layered approach with multiple autonomous applications working together toward a common goal to improve security, which will hopefully ensure a high level of protection. Business Growth And Challenges Business has continued to grow year-over-year, and 2016 was a huge step forward for Arteco not only in terms of revenue growth, but also increased brand awareness in the United States and abroad. Our biggest challenge continues to be the crowded VMS market, which is filled with lower cost or even free substitute products. We are making great strides in overcoming this challenge by having a wonderful team of people, both on the technical and sales side of the organization, who are focused on finding new and innovative ways to advance intuitive, open and affordable event-based and intelligent video security software into 2017. See the full coverage of 2016/2017 Review and Forecast articles here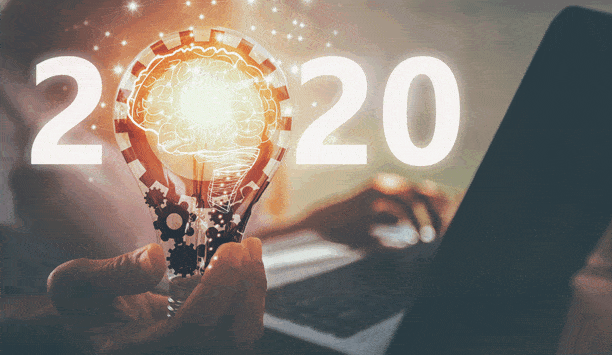 What Technology Buzz Will Dominate The Security Industry In 2020?
The new year comes with new opportunities for the security industry, but what technologies will dominate our discussions in 2020? Topics such as artificial intelligence (AI) and HCI (hyperconverged infrastructure) became familiar in conversations during 2019, and they are likely to dominate our thoughts again in the new year. But other buzzwords are also gaining steam, such as "blockchain" and "frictionless access control." Connectivity and the cloud will also be timely technology topics as the industry evolves. We asked this week's Expert Panel Roundtable: What technology buzz will dominate the security industry in 2020?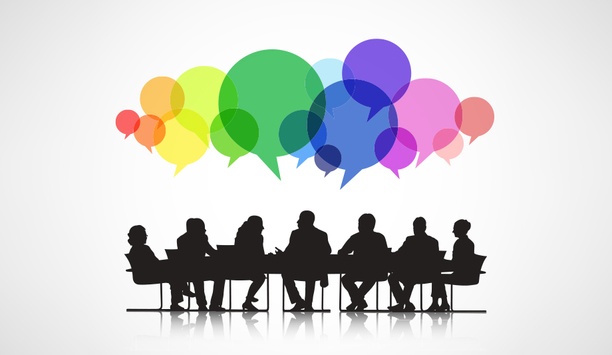 2019's Most Popular Expert Panel Roundtable Discussions
Look who's talking about the top issues in the physical security industry in 2019. Our website's Expert Panel Roundtable discussions in 2019 reflected some of the most timely and important topics in the industry. The very most-clicked-on Expert Panel Roundtable discussion in 2019 was about the year before – reviewing what caused disruptions in 2018. The second most popular was about 2019, the year ahead. Other hot topics that made the Top-10 list of roundtable discussions included what makes a good security salesperson, the need for greater cybersecurity awareness, and how millennials are changing the industry. Here is a roundup of the Top 10 Expert Panel Roundtable discussions posted in 2019, along with a "sound bite" from each discussion and links back to the full articles. Thanks to everyone who contributed to Expert Panel Roundtable in 2019 (including the quotable panelists named and linked below). 1. What caused the most disruption in 2018 in the physical security space? "The industry is in the midst of a dynamic technology revolution, and we are seeing increased use of security solutions that leverage machine-based learning, artificial intelligence, and robotics. This past year, the market embraced these emerging technologies, with a myriad of solutions now being embedded with these capabilities, including IP cameras, access control systems, security robots, and drones." – Travis Deyle, Cobalt Robotics 2. What technology trend will have the biggest impact on physical security in 2019? "IoT (Internet of Things) will continue to make us more efficient. We're already seeing the increased integration of IoT devices into enterprise-level solutions. The rise in city-living is also putting pressure on infrastructure, so it will become increasingly important for the truly smart and safe city to move beyond a vision into reality." – Jamie Barnfield, IDIS 3. What are the security challenges of hospitals and the healthcare industry? "Preventing security incidents is a priority and a challenge for healthcare directors. Traditionally, the success of a healthcare facility's safety program has been equated to the number of issues that warranted a response; though, the simple number of emergency responses is not helpful in preventing the same situations from occurring again." – Julie Brown, Johnson Controls 4. What characteristics do salespeople require in the physical security industry? "To be a good salesperson, you must understand each customer's needs and help them solve their problems. In physical security, this need is typically some kind of risk mitigation – guarding themselves and their organizations against threats, danger and liability. This makes the conversation more fraught than if you were selling a business product such as lighting, HR software or insurance, since ultimately you are talking about people's lives and livelihoods." – Dave Whitis, Boon Edam 5. How does security technology make our schools safer? "IP-based physical security solutions can help deliver safer environments so that students, staff, and faculty can focus on learning. Video surveillance provides a live and recorded visual representation of what's happening across a school and can readily be called upon to access important information during an investigation. Electronic access control on doors and barriers not only regulates who goes where, but also provides protection for property and assets." – Terry Schulenberg, Genetec 6. Is greater awareness helping to increase cybersecurity? "On a daily basis, we hear of widely publicized cybersecurity incidents which affect our customer's businesses, peace of mind, and assets. This new world is one the physical security industry has not been familiar with. What follows these well-publicized events is frustration and confusion, particularly for small and medium-sized businesses. Confusion then leads to application of ineffective security tools or, worse, inaction." – Drew Alexander, STANLEY Security 7. What security markets are likely to embrace AI? "Transportation seems to be the market that could benefit the most from embracing artificial intelligence. As it relates to people tracking, AI could single out deviating behavior, such as someone walking against the flow of rush-hour traffic, and in turn could initiate a real-time response so authorities can determine whether or not intervening is necessary." – Per Björkdahl, ONVIF 8. How are Millennials changing the security industry? "Over the last few years, we've seen the Millennial generation have a profound impact on the security industry, and this is largely due to the fact that those born in this time period have a very knowledgeable and in-depth experience with technology. Millennials are accustomed to smart devices, automation and at-your-fingertips accessibility, which has created new and unfamiliar demands when it comes to security systems and solutions." – Ron Virden, ACRE 9. What are the mainstream uses for thermal cameras? "Thermal cameras have been the go-to solution for perimeter protection applications for decades. This year, we're seeing more integrations of thermal cameras with other solutions like radar to improve redundancy, long-range detection and alarm verification for airports and other large sites. Thanks to new technology partnerships and thermal offerings, customers are seeing the value of thermal beyond traditional use cases." – Fredrik Wallberg, FLIR Systems 10. How do software improvements drive physical security? "Software improvements ultimately drive greater interoperability among technology partners and system integration in physical security solutions. From a surveillance standpoint, software is also increasingly used to enhance system performance and overall longevity by identifying anomalies. For example, to ensure video data is preserved and not lost, customers are using health monitoring software on surveillance hard drives." – Jessica Burton, Seagate Technology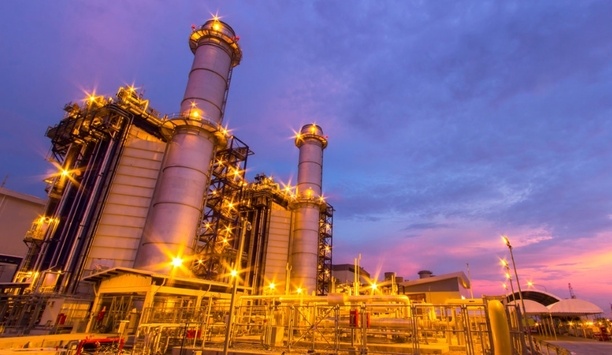 FLIR Systems and Embedded Logix deliver Smart LX Sensor Gateway Solution for substations in the US
Each day, over 55,000 electrical substations in the United States funnel massive amounts of energy to homes and businesses across the country. An array of specialized equipment allows these facilities to keep up with demand, and each component must run smoothly to adequately transfer and distribute energy. Housing mission-critical assets vital to the community means that substations must track everything—from condition monitoring to intrusion and sabotage threats. Thermal imaging cameras, video classification analytics, and radiometric measurement offer unmatched maintenance and security insight for substations and help prevent costly issues that hurt the bottom line. AI and deep learning technologies Advancements in artificial intelligence technologies are expanding the capability of security systems Advancements in artificial intelligence and deep learning technologies are expanding the capability of security systems. As security solutions improve, customer expectations grow. Systems that were once limited to perimeter protection are now able to provide valuable process efficiency and maintenance information. Substations should consider integrating new technology that improves efficiency and safety as they move to satisfy NERC CIP-014 requirements. Problematic heating and cooling connections can plague substations. Overheating and burning a transformer is a costly, potentially multimillion-dollar error that can take several months to correct. Beyond damage costs, the abrupt loss of equipment can lead to extended service interruptions and significant revenue loss. The consequences of equipment failure highlight the importance of asset monitoring, asset resiliency, and predictive maintenance for substations. Radiometric thermal cameras Integrating cutting-edge technologies like radiometric thermal cameras and temperature trend analysis software allows facility operators to remotely inspect equipment and quickly detect issues, preventing overheating and fires. Image quality and software compatibility are vital in planning an asset monitoring ecosystem. To best serve both the security and condition monitoring needs of substations, thermal sensor manufacturer FLIR Systems and software developer Embedded Logix collaborated to create a multi-purpose solution. Security and asset monitoring For over 30 years, FLIR has developed security and asset monitoring solutions for utility providers For over 30 years, FLIR has developed security and asset monitoring solutions for utility providers. A full lineup of fixed and pan-tilt thermal cameras allow security operators to monitor assets and perimeters in complete darkness, smoke, fog, and harsh weather conditions. FLIR thermal cameras provide superior resolution, capturing sharp imagery and minute details for high-performance video analytics and immediate threat detection. Quick intervention during intrusions prevents escalation, and rapid detection with thermal imaging supports fast response time. Smart-LX Sensor Gateway Recognizing threats before they ever reach the fence line deters theft, vandalism, and assault, keeping facility personnel safe and reducing the risk of equipment repair and legal costs. As an industry leader in thermal imaging, FLIR looks to partner with other innovative solution providers to create more advanced technologies. Embedded Logix, a Detroit, Michigan-based test and measurement solutions provider for the utility, plastic, food, and metal industries emerged as an ideal partner to integrate smart analytics software into thermal sensors. Their Smart-LX Sensor Gateway is an open-architecture platform that features Smart-LX Analytics with support for infrared cameras, programmable logic controllers, and SCADA systems. It opened the door for a complete predictive maintenance solution. FLIR thermal cameras Partnering with FLIR means being in the center of the infrared universe" The Smart-LX system allows both maintenance and security personnel to leverage networked thermal imagers on a single platform. By 2012, Embedded Logix was FLIR's exclusive smart sensor software partner for temperature trending in predictive maintenance, bringing the Smart-LX platform to FLIR thermal cameras. "Partnering with FLIR means being in the center of the infrared universe. We can't imagine any better product lineup to feed data into our Smart-LX Analytics," said Deborah McLeod, president of Embedded Logix. "We have bench tested many other brands over the years, but FLIR's products always come out on top, and that is why we recommend FLIR cameras to our customers. When you combine Smart-LX Analytics with FLIR cameras you turn an incredible sensor into an extraordinary solution." Smart-LX Analytics Embedded Logix Smart-LX Analytics read, process, analyze, and create a visualization of sensor readings, generating asset performance reports on trends and rules that can be sent to maintenance personnel for further assessment. The software adapts over time with customer input, relying on user feedback to create an expert system. The Smart-LX platform works with both legacy and new equipment, analyzing signals from all sensors and systems, and is capable of aggregating information into VMS, OSI PI, and SCADA platforms. The FLIR FC-R fixed thermal camera leverages a radiometric sensor for noncontact temperature measurement FLIR offers several high-performance thermal imaging solutions for Smart-LX integration, including the FLIR A310 and FLIR FC-R Series cameras. Dual thermal and optical sensors on the FLIR A310 PT offer reliable perimeter protection and automated condition monitoring while pan/tilt controls maximize coverage. The onboard radiometric thermal sensor measures slight changes in surface temperature, allowing the A310 PT to monitor hotspots on equipment and alert an operator if temperatures exceed preset levels. FC-R fixed thermal camera The FLIR FC-R fixed thermal camera leverages a radiometric sensor for noncontact temperature measurement. Onboard human and vehicle classification analytics offer reliable intrusion detection and work in tandem with external monitoring systems to quickly alert operators and security personnel. "FLIR's innovative A310F, A310PT, and FC-R radiometric thermal cameras have been paramount in substation monitoring for years," said Michael Chaffee, director of business development at FLIR. "With the addition of Embedded Logix and its SmartLX software, our customers can take FLIR thermal cameras to the next level. When combined, FLIR cameras and Smart-LX software create a data goldmine, allowing a more frequent analysis of substation assets right from the security control room." Facility security FLIR and Embedded Logix systems revolve around facility security and asset monitoring FLIR and Embedded Logix systems revolve around facility security and asset monitoring. Installing different cameras and network components throughout a substation creates an ecosystem ready to detect and prevent issues. Most security and asset monitoring systems from FLIR and Embedded Logix begin with several FLIR FC-ID cameras along the perimeter of the substation, one A310 PT mounted in the center of the substation, FC-R or A310F cameras installed around high priority assets, and several Smart-LX Sensor Gateways. When the system detects an object of interest, FLIR FC-ID cameras trigger the A310 PT camera to track and zoom on the object for further threat assessment, allowing security personnel to quickly and safely gauge the situation. Condition monitoring thermal imagers can continuously survey any asset in their field of view. Fixed FLIR A310F camera Fixed FLIR A310F and FC-R cameras monitor specific equipment 24/7, while the A310 PT can focus on multiple areas, viewing transformer connections, incoming power transmission lines, switch gears, fans, and more. Generated reports compare the performance of similar assets across all stations Smart-LX Sensor Gateways control the A310 PT preset scanning to gather temperature information on equipment, triggering an alarm if a temperature exceeds the preset threshold. Generated reports compare the performance of similar assets across all stations, address historical temperature trends, and label each temperature reading with the substation location, asset ID, and asset class information. This reporting is vital, as temperature trends can indicate trouble even when alarms remain untriggered. Remote monitoring "If the temperature is rising and falling on one asset, but the temperature on the other assets are steady, it can indicate a problem," McLeod explained. "Even if the asset doesn't reach the temperature threshold, the temperature slowly creeping up to that threshold is valuable information." FLIR and Embedded Logix systems leverage remote monitoring to catch issues before they occur, preventing expensive downtime and maximizing substation efficiency. Predictive maintenance programs can identify poor-performing components, allowing operations teams to decide whether to proactively replace components or to continue monitoring. An unknown failure could cause catastrophic damage to other substation elements, causing customer outages and costing the utility millions of dollars. Thermal imaging Smart-LX Sensor Gateways also allow thermographers to inspect equipment remotely "The FLIR and Embedded Logix solution allows you to qualify with more frequency," said Chaffee. "It ultimately enables you to save money and identify failures sooner. It's much more expensive to replace a component after failure versus pre-failure. When a failure happens, you shut down the substation and part of the grid, which costs a lot of money." Smart-LX Sensor Gateways also allow thermographers to inspect equipment remotely, improving efficiency during repairs. Traditionally, a thermographer would report to a substation to manually inspect equipment in need of service. Using a handheld thermal imager, the thermographer would take temperature measurements and check for load balance to determine whether equipment should be taken offline for repair. The need for a pre-work assessment and post-repair verification can make for long days. Embedded Logix Smart-LX Sensor Gateways remove this pain point. Live data access The Smart-LX Sensor Gateways give thermographers the ability to inspect equipment remotely and access live data from each networked FLIR thermal camera. Real-time temperature measurement and analytics allow the maintenance crew to confirm repairs or safely identify any additional issues. Thermographers would only need to go to a site when something is critical" "The FLIR and Embedded Logix solution enhances the role of thermographers," Chaffee said. "Not needing to drive hundreds of miles to do a regularly scheduled thermal scan saves a lot of money. Your thermography team can scan safely, and with more frequency, from the security operations center. Thermographers would only need to go to a site when something is critical. Time is money, so being more productive as a utility and building a substation predictive maintenance program is an important element." Critical asset monitoring Smart-LX Software works continuously to monitor critical equipment and uncover even small changes that can indicate impending failure. Intelligent maintenance and security systems are making substations safer and more efficient, positively impacting the bottom line. The insurance deductible of a significant substation asset can be hundreds of thousands of dollars. Detecting just one instance of equipment failure can prevent inordinate costs. "The Smart-LX Software solution reduces the cost of an event by detecting it much earlier. Instead of detecting a fire, you're preventing a fire," McLeod added. "It's important for all stakeholders that utilities monitor changes in asset health as a means of improving reliability and reducing the total cost of repairs. Asset security and management Utilities are moving towards proactive deterrence and away from reactive monitoring He adds, "Stakeholders want to see that steps are being taken to reduce insurance claims from unnecessary escalations when a malfunctioning asset is not discovered until it fails and takes out expensive assets or infrastructure around it. Preventing costly downtime by repairing equipment at the first sign of trouble can reduce the number of unscheduled downtime events dramatically and create significant cost-savings." Leveraging radiometric thermal cameras and analytics for both security and asset monitoring represents a paradigm shift. Utilities are moving towards proactive deterrence and away from reactive monitoring. Substation security FLIR radiometric thermal cameras and Embedded Logix Smart-LX Sensor Gateways safeguard substations and reduce the risk of critical equipment failure. Investing in stronger security keeps substations and their assets safe, and innovative, multipurpose solutions from FLIR and Embedded Logix create a win-win for utility providers throughout the country.
Featured white papers
The Security Behind Financial Security
Download
Nine Ways To Make Your Retail Security System Work Harder
Download
Financial Institutions Require Future-Ready Physical Security Technologies
Download