FLIR Systems Video Surveillance software
(1)
Browse Video Surveillance software
Video Surveillance software products updated recently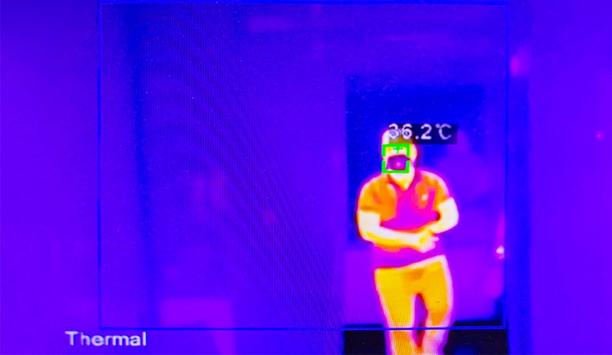 Edge Computing, AI and Thermal Imaging – The Future of Smart Security
Smart security is advancing rapidly. As AI and 4K rise in adoption on smart video cameras, these higher video resolutions are driving the demand for more data to be stored on-camera. AI and smart video promise to extract greater insights from security video. Complex, extensive camera networks will already require a large amount of data storage, particularly if this is 24/7 monitoring from smart video-enabled devices. With 4K-compliant cameras projected to make up over 24% of all network cameras shipped by 2023 – there is a fast-growing desire for reliable storage on-board security cameras. The question for businesses is: do they look to break up their existing smart video network, by separating and compartmentalising cameras to handle data requirements, or do they increase its storage capabilities? As some people begin to venture out and return to work following initial COVID-19 measures, we are also seeing demand for thermal imaging technology increase. New technology like this combined with more of these always-on systems being rolled out, means organizations will need to carefully consider their smart video strategy. Newer edge computing will play an important role in capturing, collecting, and analyzing data and there are some key trends you can expect to see as a result of this evolution. There are many more types of cameras being used today, such as body cameras, dashboard cameras, and new Internet of Things (IoT) devices and sensors. Video data is so rich nowadays, you can analyze it and deduce a lot of valuable information in real-time, instead of post-event. Edge computing and smart security As public cloud adoption grew, companies and organizations saw the platform as a centralized location for big data. However, recently there's been opposition to that trend. Instead we are now seeing data processed at the edge, rather than in the cloud. There is one main reason for this change in preference: latency. Newer edge computing will play an important role in capturing, collecting, and analyzing data Latency is an important consideration when trying to carry out real-time pattern recognition. It's very difficult for cameras to process data – 4K surveillance video recorded 24/7 – if it has to go back to a centralized data center hundreds of miles away. This data analysis needs to happen quickly in order to be timely and applicable to dynamic situations, such as public safety. By storing relevant data at the edge, AI inferencing can happen much faster. Doing so can lead to safer communities, more effective operations, and smarter infrastructure. UHD and storage AI-enabled applications and capabilities, such as pattern recognition, depend on high-definition resolutions such as 4K – also known as Ultra High Definition (UHD). This detailed data has a major impact on storage – both the capacity and speeds at which it needs to be written, and the network. Compared to HD, 4K video has much higher storage requirements and we even have 8K on the horizon. As we know, 4K video has four times the number of pixels as HD video. In addition, 4K compliant video supports 8, 10, and 12 bits per channel that translate to 24-, 30- or 36-bit color depth per pixel. A similar pattern holds for HD — more color using 24 bits or less color using 10 or 12 bits in color depth per pixel. Altogether, there is up to a 5.7x increase in bits generated by 4K vs. 1080 pixel video. Larger video files place new demands on data infrastructure for both video production and surveillance. Which means investing in data infrastructure becomes a key consideration when looking into smart security. Always-on connectivity Whether designing solutions that have limited connectivity or ultra-fast 5G capabilities, most smart security solutions need to operate 24/7, regardless of their environment. Yet, on occasion, the underlying hardware and software systems fail. In the event of this, it is important to establish a failover process to ensure continued operation or restore data after a failure, including everything from traffic control to sensors to camera feeds and more. Consider the example of a hospital with dozens or even over a hundred cameras connected to a centralized recorder via IP. If the Ethernet goes down, no video can be captured. Such an event could pose a serious threat to the safety and security of hospital patients and staff. For this reason, microSD cards are used in cameras to enable continuous recording. Software tools – powered by AI – can then "patch" missing data streams with the content captured on the card to ensure the video stream can be viewed chronologically with no content gaps. Thermal imaging Health and safety is the number one priority for all organizations as people return to work and public spaces. Some organizations are deploying thermal imaging to help screen individuals for symptoms as they return. Organizations that operate with warehouses, depots and assembly lines will traditionally have large amounts of cameras located outside of the entrance. With thermal imaging smart video in place, these cameras can now serve a dual purpose as a screening device. The thermal imaging technology is capable of detecting elevated body temperatures, with 10-25 workers being scanned in one shot, from one camera – making it an efficient and accurate process. This way, staff can use the information to help identify people who may need further screening, testing, and/or isolation before returning to work. There are many more types of cameras being used today, such as body cameras, dashboard cameras, and new Internet of Things (IoT) devices While this may not increase data storage requirements, it can change your retention policies and practices. Smart security today is about utilising AI and edge computing, to deliver an always-on, high-resolution video provision that can help keep people safe 24/7. These trends increase the demands and importance of monitoring, which means requirements of the supporting data infrastructure improve to match that, including the ability to proactively manage the infrastructure to help ensure reliable operation. Companies need to make sure they have considered all the storage and policy challenges as part of their smart security strategy for the future.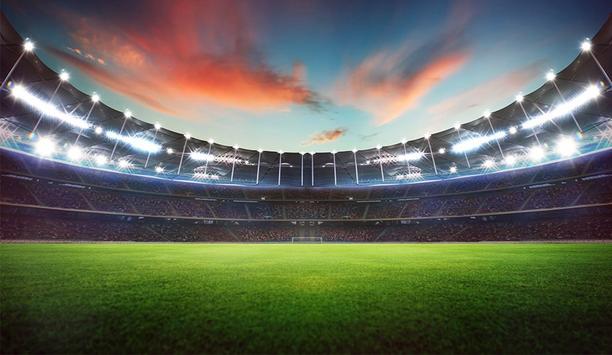 The New Marriage Between AI and Stadiums
Stadiums around the world are still paralyzed from the effects of COVID-19. Fans and spectators in masses have been absent from stadiums since April and there doesn't seem to be a concrete plan on how or when they'll be able to return to near capacity. The NBA recently opted to form a bubble philosophy concept in Disney's facilities, although it's been a relative success, it's also been a $200 million temporary solution. This then begs the question: How long can stadiums survive like this without spectator's present? History tells us that stadiums, venues and sport recover from disasters, so what can stadiums do to speed up the process? This is the catalyst for AI to be integrated on mass level to stadiums around the world. AI is the answer AI's role in getting fans and spectators back is huge, through capabilities such as: Social Distance Monitoring Crowd Scanning/Metrics Facial Recognition Fever Detection Track & Trace Providing Behavioural Analytics Technologies such as IREX.ai is now working alongside National Leagues, Franchises and Governing Bodies to implement AI surveillance software into their CCTV/surveillance cameras. This is now creating a more collaborative effort from the operations team in stadiums, rather than purely security. Stadiums around the world are still paralyzed from the effects of COVID-19 AI surveillance software such as IREX.ai when implemented into the surveillance cameras can be accessed by designated users on any device and on any browser platform. Crowd metrics Arming stadiums with AI-powered surveillance tools can detect crowd metrics such as "people counting" and "group statistics". This ensures stadium personnel can monitor social distancing with precision, accuracy and immediately. Alerts can be set up throughout parts of the stadium to alert senior staff members when overcrowding can appear with real time videos, analytics and photos to their hand-held device, such as a smartphone. Fever detection Thermal cameras have been implemented throughout facilities including stadiums and are helping assist to spot people with elevated temperatures. What IREX.ai implements is an alert system, coupled with facial recognition of any individual(s) that read an elevated body temperature. This alert system then provides security and health officials with a photo of the individual with the elevated body temperature, meaning staff can react quicker to the situation prevent this individual from entry. Pandemic monitoring by facial recognition Thermal cameras have been implemented throughout facilities including stadiums and are helping assist to spot people with elevated temperatures Through facial recognition, staff members will be able to locate individuals through simply uploading a photo. It has never been easier to find a person of interest. With masks becoming an everyday part of society, facial recognition has come under scrutiny regarding the accuracy when a mask is worn. Irex.ai still maintains a 96% accuracy with individuals wearing masks and can set up alerts for any individuals not wearing a mask. Another important aspect of facial recognition is finding persons of interest quickly through technology like IREX.ai's "searchveillance". The future is here. Designated staff can track a person from when they enter the stadium by simply uploading their photograph. An example of how this can assist stadium personnel is to help relocate lost children inside the stadium with their guardians/parents when they are separated. Another attribute would be any individuals banned from entering the stadium would trigger alerts once they appear under surveillance, a fantastic collaborative tool to use with Law Enforcement. Return on investment With security solutions, one of the biggest issues with any security investment is a lack of an ROI. This is where AI security is breaking the mould. The ability to provide business analytics, consumer/fan behaviours, traffic patterns, etc, allows other departments within the organization to gain vital information that can assist with their strategies and practices. Stadium security will never be the same in a post-COVID world, so why will its practices stay the same? AI & Stadiums is no longer the future, it's the 2020 solution.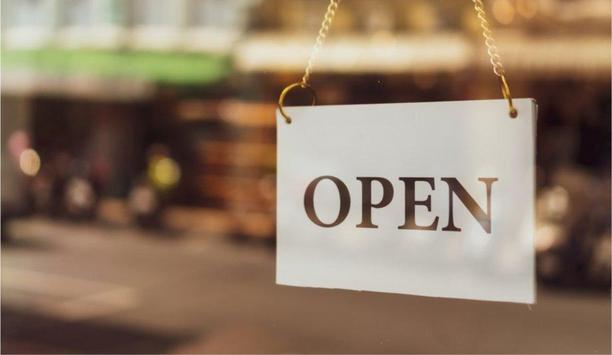 Reopening Doors: What Steps Should be Taken to Ensure Safety and Security?
A total of £1.6 billion worth of goods are reported as 'lost' to in-store theft in supermarkets each year, with figures increasing steadily. The presence of self-checkout systems have increased in supermarkets, as well as other industry retailers. By 2021, we're globally on track to have 468,000 self-checkout machines in operation, nearly double the 240,000 in existence since 2016. While this increase comes with such benefits as reduced wait times for customers and staff costs, it also comes with a risk of retail theft at self-checkouts. With the circumstances the world now finds itself in i.e. mass unemployment, financial uncertainty, the retail industry has seen an influx in these types of petty crimes, hitting retailers during an already turbulent period. While retailers are taking precautions to protect themselves and their patrons in this new era of in-person shopping, it's important to ensure the business itself is protected. A popular method to combat these fears is to employ on-site security personnel, however, as we continue to adapt to new operating guidelines, retailers must begin thinking past the immediate future, and begin implementing long-term security solutions to prepare for life after lockdown such as strong CCTV systems with remote access. How has the security industry adapted its services to a post-lockdown world? Technological innovations like thermal recognition are key to adapting security systems for a post-lockdown world. Businesses which previously relied on facial recognition now must update their methods to account for shoppers wearing masks on-site and in-store. By 2021, we're globally on track to have 468,000 self-checkout machines in operation, nearly double the 240,000 in existence since 2016 Biometric systems are now able to identify people with face masks, and thermal recognition such ADT's Thermi-Scan system which can track human body temperature without the need for contact. Implementing these safe protocol procedures protect both employees and customers against virus outbreaks such as COVID-19. The need for these advances in video surveillance will reportedly increase the biometric facial recognition market by 14 per cent by 2027. Artificial intelligence has been hailed recently as the way forward for remote security needs, and while business-owners continue to navigate procedures of returning to work post-lockdown, having remote access to real-time security monitoring is essential now more than ever. What are the main measures stores can take to prevent or reduce theft? Strategically placing a multi-camera surveillance system to ensure clarity, eliminate blind spots, and deter thieves should be top priority. It's equally essential to invest in a system which has an efficient playback program, particularly in situations where reviewing important footage efficiently can offer vital information to the police force. Advances in video surveillance will reportedly increase the biometric facial recognition market by 14 per cent by 2027 As business-owners continue operating at reduced hours and with limited on-site staff, being able to access camera footage quickly and remotely is a key factor to consider. Whether owners opt to receive an alert on a mobile device allowing them to review notifications, or if their system is monitored by a remote security center, it's important to be able to access footage quickly for added efficiency and ease. Facial recognition and AI have been popular points of discussion in relation to security cameras and CCTV. While careful considerations must be taken prior to utilising any sort of facial recognition technology, including conducting a Privacy Impact Assessment, the benefits include being provided with real-time tracking of repeat offenders which immensely helps the prevention of in-store theft. Here are some key points to consider when choosing in-store surveillance: Assess your needs – To get the best out of your security system, it is essential to analyze what your requirements are for your business as they might have changed to adapt to a post-lockdown world Camera setup – With store layouts shifting to accommodate social distancing guidelines, it's important to re-evaluate the current set-up of any security cameras. Depending on any layout updates, it might be important to consider operating multiple cameras in one area to ensure a peripheral view and eliminate any blind spots Camera positioning – For optimal performance, check that light sources are not obstructing your view such as glare from the sun. It is also worth considering the height at which cameras are installed to maximize surveillance Check the focus – It is worth testing camera lenses bi-monthly to ensure that lighting or weather hasn't affected the focus of the lens, resulting in a blurry visual Remote access – As guidelines continue to evolve, ensure you're able to access any necessary camera footage quickly and safely in case of emergency Will we begin to see a reduction of theft as new technology is implemented? We're beginning to see incidents of shoplifting and theft being taken more seriously by law enforcement. In the coming months, for the first time in Britain nearly twenty shoplifters who were either caught red-handed or identified on CCTV will be appearing before magistrates. While currently these court cases are being pursued by a private police force, these actions come after a Government plea to high-level police to prosecute shoplifters stealing under £200. Retailers have long voiced concerns that forces have abandoned low-level thefts and these steps are small but show that businesses are being heard. As innovations in surveillance security continue, we'll be seeing a move away from human involvement which will create a more reliable and efficient system able to rely on machine learning and analytics. While there have been wider strides made in utilising AI for surveillance, these are largely being used currently by local governments to alert police forces to threats of criminal activity. It's not unreasonable to think that in the near future, these types of smart technology will be employed by private businesses to analyze suspicious behavior or possible theft. However, as we see an increase in the advancement of security technology, we anticipate that those inclined to commit in-store theft will adapt their methods, therefore retailers should look to regularly evaluate their security needs to keep risks at bay.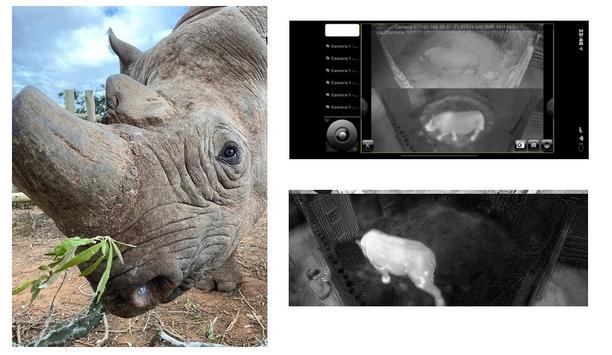 FLIR Video Security And Perimeter Protection Solution Secures Africa's Endangered Rhinos, Like Munu
South Africa conservationist, Brett Barlow needed a robust security solution to protect Munu, a blind, South Western Black Rhinoceros, whose species is critically endangered. FLIR video solution Barlow deployed an all FLIR solution, comprising thermal cameras, visible cameras and an NVR, for around-the-clock monitoring, early detection and real-time response. FLIR technology has played an instrumental role to protect Munu's life and livelihood. Throughout the 20th century, big-game hunters, settlers and poachers have decimated Africa's black rhino population. In the early 1970s, there were approximately 65,000 black rhinos, and by 2018, that number was reduced to 5,630. In 2020, there are three remaining subspecies of the black rhino, one of the most vulnerable being the South Western Black Rhinoceros, also known as Diceros bicornis bicornis, of which there are only 254 left in South Africa. FLIR thermal and visible security cameras deployed Barlow teamed up with FLIR Systems to use state-of-the-art thermal and visible security cameras to act as Munu's eyes Munu, a 20-year-old blind male rhino, is one of these critically endangered species. When Munu was in danger, South Africa conservationist, Brett Barlow stepped in to save Munu's life. Barlow teamed up with FLIR Systems to use state-of-the-art thermal and visible security cameras to act as Munu's eyes, detecting threats, increasing safety and enhancing his overall quality of life. In 2019, rangers working at a South African National Park found a black rhino walking in circles and visibly disoriented. They knew they had to do something. After safely tranquilizing him, an ophthalmic surgeon confirmed that the rhino, known as Munu, had suffered two detached retinas and was completely blind, likely as a result of disputes with other rhinos in the area. Protecting endangered rhino, Munu As soon as he heard about the situation, renowned South African conservationist, Brett Barlow spoke with the South African National Park and offered to permanently house and protect Munu. "Every rhino matters," Barlow adamantly affirmed, adding "You wouldn't put down a blind child, so why would you put down a blind rhino?" The South African National Park later transferred Munu to Barlow's care. However, Barlow wasn't the only one who wanted to help Munu. Relocating Munu to the Mantis Founder's Lodge Adrian Gardiner, globally renowned conservationist famous for founding the Shamwari Game Reserve and the Sanbona Wildlife Reserve in South Africa, extended the invite for Munu to stay on one of his properties, the Mantis Founder's Lodge. Wasting no time at all, Barlow relocated Munu to the lodge, knowing it would increase his quality of life. The property, spanning 850 hectares, is home to five white rhinos, as well as other animals, including a zebra and giraffe. The White Lion Foundation, in which Gardiner and Barlow are both executive board members, donated funds to construct Munu's boma, comprising a secure covered boma and a five-hectare open grazing area. American Humane funding Though under Barlow's care and in a safe enclosure, Munu still faced many grave threats Additional support came from a local internet provider, who donated free internet services for the project. American Humane, a non-profit organization committed to ensuring the safety, welfare and well-being of animals, funded one year of feed for Munu. All donations for Munu go directly to the project with no administration costs deducted. Though under Barlow's care and in a safe enclosure, Munu still faced many grave threats because of his highly valuable horn. He remained a prime target for illegal poaching. Much of Munu's horn was removed to protect him, but the amount of horn that remained is still worth thousands of dollars. Experts say that one pound of rhino horn is worth at least US$ 3,000 universally and ten times that, on Asian black markets. Thus, even with much of his horn removed, Munu was still in danger. Self-harm was a risk should Munu charge into the boma. Munu's next door neighbor, Rodney, a white bull rhino, was also a concern should a territorial fight occur. For all these reasons, Barlow looked for ways to enhance Munu's safety. Video surveillance for enhanced security Previously, the Mantis Founder's Lodge employed two guards for Munu's security. However, Barlow believes guards should only be a second line of defense, a visual deterrent that responds to threats. "I wanted to go down to the electronic security system route," Barlow said, adding "Technology doesn't sleep." The first security manufacturer Barlow hired charged high prices for their security products. More than this, once installed, Barlow discovered that these devices were unable to deliver quality images in extreme weather conditions, such as mist or rain, both of which are commonplace at the Lodge. As such, he decided Munu's security required for a more robust and reliable video security system. In 2019, Wilke Pretorius, Distribution Sales Manager for Sub Sahara Africa at FLIR Systems, was working with Brett Barlow on a separate project. When Barlow told Pretorius about Munu, Pretorius informed the FLIR team who immediately got involved. FLIR end-to-end video surveillance system FLIR donated an end-to-end surveillance system, featuring thermal and visible cameras FLIR donated an end-to-end surveillance system, featuring thermal and visible cameras, in order to protect Munu from poachers. FLIR's powerful thermal and visible imaging cameras deliver intrusion detection at much longer ranges and complete, 24-hour perimeter protection, regardless of weather conditions. "Other camera manufacturers don't compare. Their cameras can't see through mist or rain. FLIR delivers images 24/7, rain or shine, darkness or light," Barlow said, adding "technology like FLIR thermal cameras allow for early warnings for perimeter breaches. Even though rhinos have weak eyesight, without any sight, they are basically defenseless. So, in essence, FLIR became Munu's eyes." Beyond FLIR's high-performing technology, Barlow loved working with the FLIR staff. Barlow said, "What drew me to FLIR were the people involved. Wilke and the rest of the FLIR team have been so passionate and resourceful, always available and willing to help when issues arise." "When I started working at FLIR, Chief Executive Officer (CEO) Jim Cannon said our mission is to save lives and livelihoods," Pretorius explained, adding, "These words stuck with me. Working on the Munu project, it was clear that saving lives and livelihoods are indeed a passion of FLIR employees. I am proud to be a part of a company so eager and passionate to produce solutions and technology that make a positive impact in the world." Installation of FLIR cameras Installing the new security system was not an easy task. Merely two days prior to the arrival of FLIR cameras, in March 2020, South Africa was ordered into an immediate lockdown, due to the COVID-19 pandemic. But Barlow was eager to begin the installation process, so he set out to do it himself. By early May 2020, a two-person crew had manually dug over 600 meters of trenching to run cable and conduit through the lodge's hard African soil. Barlow also installed a solar array to power the system. He cut bushes, installed polling and connected the entire system to FLIR's central network video recorder (NVR), to view the camera feeds both inside and surrounding Munu's boma. The result is a fully functioning, comprehensive video security system. FLIR Elara FB-Series ID thermal security cameras deployed Barlow worked closely with Pretorius to strategically design and lay out the FLIR security system Barlow worked closely with Pretorius to strategically design and lay out the FLIR security system based on a two-tier model. The perimeter is shaped as a big triangle about 110 yards away from the boma enclosure. Six FLIR Elara FB-Series ID thermal security cameras, which use onboard analytics to classify human or vehicular intrusions, are installed to monitor the outer perimeter or the first tier. There are also 11 Ariel Full HD IP Bullet cameras deployed, which deliver 1080p video for high motion, complex and low-light scenes. FLIR Saros Dome DH-390 cameras deployed For effective surveillance of Munu's boma, six FLIR Saros Dome DH-390 cameras, designed to deliver actionable alerts and alarm data, surround the enclosure. One FLIR Saros DM-Series camera is mounted inside the boma to capture every minute detail of Munu's movement in all conditions. To manage the video from all the cameras, FLIR also supplied its Meridian TM product, a compact, all-in-one network video recorder (NVR), specially designed to support dozens of channels. Meridian also features a FLIR United VMS EZ Client web interface, which simplifies viewing capabilities and saves the cost of additional workstations. Powering, processing and managing this system are six edge servers, FLIR's USS Edge Appliances, containing 12TB of storage and preloaded with United VMS software, built to seamlessly manage multiple, varied devices. Heightened perimeter protection Thanks to FLIR's technology, Barlow is confident that Munu can be an ambassador for his species. He hopes Munu's story may inspire future conservancies around the world to partner with manufacturers, like FLIR, for heightened perimeter protection. Case in point, actress Shannon Elizabeth, founder of the South Africa-based Shannon Elizabeth Foundation that is focused on wildlife conservation, was deeply moved by Munu's story. She later asked Barlow to participate as an advisor to her foundation's Ranger Relief Fund. Importance of early warning technology FLIR could prove invaluable to the efforts of rangers all over the African continent to protect endangered animals" In a time where conservation funding is down because of declining tourism due to the COVID-19 pandemic, the Ranger Relief Fund supplies money and much needed equipment to ensure conservation first responders remain employed and properly resourced. With early warning technology being more critical than ever, the need for conservancies to partner with technology manufacturers like FLIR is urgent. "FLIR could prove invaluable to the efforts of rangers all over the African continent to protected endangered animals," Barlow explained, adding "With Munu being the proof point, FLIR could be more than Munu's new eyes, but indeed the eyes of an industry desperate to protect the world's natural heritage from the burgeoning poaching crisis." Picking the optimal security solution When asked what advice Barlow would give to other conservancies considering similar security technologies, he said "Speak to the right people. Make sure you talk to someone who understands the product. See the solution in action. View a live site and see how it works. Work with the right people to implement that for yourself." The longer Munu lives, the more good he'll do. Barlow plans to expand Munu's boma, once he has acclimatized to his new home. And he has already begun using the FLIR Saros DM-Series' live stream capabilities to invite learners around the world to observe Munu up close. The plan for Munu is to mate with a female within his own subspecies, thereby directly contributing to the survival of his kind. If Munu does sire a calf, Barlow plans to donate the calf back to the South African National Park that Munu came from to help with the genetic diversity for the reserve. The future for Munu is bright and, with his new eyes, he will see through to the end.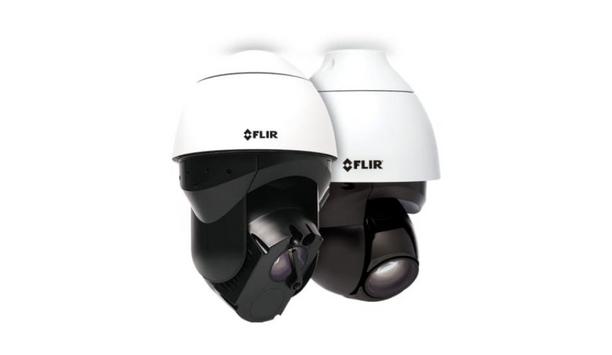 FLIR Systems Unveils Quasar 4K 31x IR PTZ Camera That Offers Long-Range Situational Awareness And Enhanced Low-Light Visible Imaging
FLIR Systems, Inc. has announced a new addition to its premium Quasar line of PTZ cameras, the FLIR Quasar 4K 31x IR PTZ. The camera offers 4K visible resolution with 31x optical zoom paired with long-range, infrared illumination (IR) for low-light coverage up to 200 meters in challenging environments. FLIR Quasar 4K 31x IR PTZ camera With an expanded operating temperature range of -40 to 60 degrees Celsius/140 degrees Fahrenheit, IP66 for water and dust protection, and NEMA-4X (salt-tolerance) ratings, the Quasar 4K 31x IR PTZ camera is equipped for consistent operation in extreme weather conditions. Pan-Tilt de-icing and built-in lens wiper paired with remote-operated washer accessory systems, keep the camera functional and operational in remote or hard to access installations. Enhanced low-light visibility imaging The FLIR Quasar 4K 31x IR PTZ camera is a key addition to the Quasar premium family of products" "The FLIR Quasar 4K 31x IR PTZ camera is a key addition to the Quasar premium family of products, offering a longer-range option with excellent low-light visible imaging for critical infrastructure sites, remote facilities, or other large areas that require close monitoring in all conditions," said Daniel Gundlach, Global Business Development, Solutions Business at FLIR Systems. He adds, "The camera is designed to withstand severe environmental conditions, while also providing the crisp images professionals need for real-time situational awareness and post-event evidentiary support." Open platform compatibility Similar to other Quasar products, the Quasar 4K 31x IR PTZ camera maintains open platform compatibility and can be used with a large variety of third-party VMS solutions or FLIR United VMS. The Quasar 4K 31x IR PTZ camera includes industry standard security protocols and additional cyber security enhancements, including unique protection from log-in attacks, hardware and software authentication, and encryption to help keep facilities safe from cyber threats. FLIR Quasar 4K 31x IR PTZ cameras are available for purchase globally starting September 1 2020, from FLIR or authorized dealers.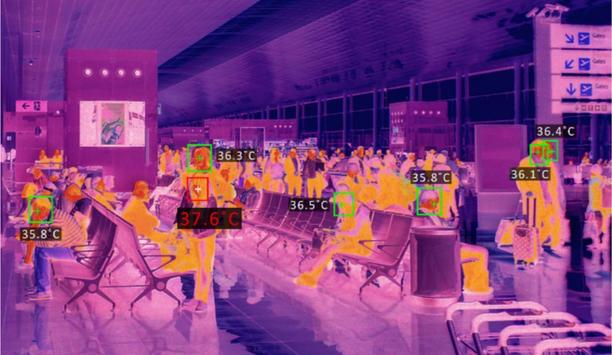 How Can Thermal Cameras Be Used Effectively for Fever Detection?
The COVID-19 global pandemic continues, and more and more companies are looking for ways to continue (or resume) operations while minimizing the coronavirus's negative impact on their workforce, or potentially contributing to disease spread among the wider population. Thermal cameras have been proposed as a solution to screen individuals for elevated body temperature since the beginning of the pandemic. However, the technology has its detractors, and there are regulatory questions. We asked this week's Expert Panel Roundtable: How can thermal cameras be used effectively for fever detection to screen for infectious diseases?
Related white papers
Automatic Vehicle Identification: State Of The Industry 2020
H.265 High Efficiency Coding: Video Compression For Security Applications
Five Things To Consider For AI With Video Technology
Featured white papers
6 Questions To Ask When Choosing A Security System
Download
'Boosting On-Site Safety And Security
Download
Optimize Your Business with Analytics and AI
Download