American Dynamics Switchers & Switches
(8)
Browse Switchers & Switches
CCTV switcher products updated recently
Surge Protection For Security Installations: 2017 Saw Increased Investment
In 2017, DITEK saw how power surges from the many natural disasters that took place damaged many businesses. In a natural disaster, or even everyday business operations, a facility's entire investment in security, life safety and surveillance systems technology can be disabled or rendered useless in a few seconds. Surge protection solutions can mitigate those risks and protect security investments. Proactive Approach To Risk Mitigation Throughout 2017, we also witnessed a change in how enterprises view surge protection, which included how investments are being made in surge protection to protect valuable security, life safety and surveillance systems, while also reducing downtime, manpower costs, liability vulnerabilities, and possibly compliance issues that can force businesses to actually cease operations. Effective security management is about mitigating risks. But risks cannot be mitigated without a proactive approach. Enterprises and integrators, who take the time to assess risk and to develop a strategy to incorporate effective detection, deter and response criteria to protect physical assets will be successful in 2018. 2018 And Beyond That strategy includes designing surge protection into new security systems, while also adding surge protection to existing systems. Enterprises and security integrators who implement a surge protection strategy during security planning processes – or after – will be exercising prevention and mitigation, and they will be successful in 2018 and beyond. Surge protection devices have an untapped potential for enterprise surveillance and security systems In 2017, Ditek continued to offer security end users a solid surge protection solution. We also successfully educated system integrators, who are seeking value-added products or services to incorporate into their portfolios, on the importance of surge protection devices. Educating Security Integrators We believe that surge protection devices have an untapped potential for enterprise video surveillance and security systems, because they can and do meet safety and security challenges that have been rarely identified in the past. We are looking forward to 2018, when we will continue to develop new surge protection products – including a new product engineered to protect up to twelve individual fuel dispensers, which is critical to the financial operation of convenience stores. We will also continue to educate security integrators about the importance of including surge protection in the design/build RFP, to not only secure an enterprise's valuable security equipment, but also to help integrators to differentiate their capabilities and knowledge from the competition.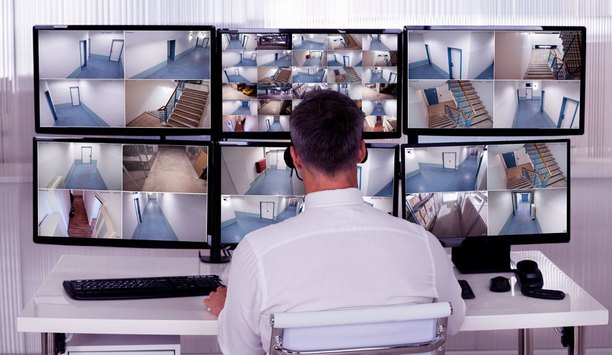 Technology Evolution Leads To Changes In Security Control Room Furniture
Technology is changing the look and function of today's security control rooms. Old-school CRT (cathode-ray tube) monitors are giving way to the thinner, flat screen monitors in the control room environment, but the transition is gradual. Randy Smith of Winsted still sees many control rooms that need to make the conversion, which is a boon to his company's business. Furniture today is designed differently to accommodate the thinner monitors, often with larger screens. Need For Integrated Rack Systems With the increase of IP-based systems comes the need for integrated rack systems that include advanced functionality such as cable management, adds Jim Coleman, National Sales Manager, AFC Industries. Server rooms are environmentally controlled by cooling systems and power systems monitored on the IP network. Low-profile flat screens allow centers to utilize space vertically, thus creating a smaller footprint for the consoles. Additionally, with IP-based systems, workstations will have a smaller footprint because there is less cumbersome equipment. In most cases the servers are stored in a secured, climate controlled environment to eliminate overheating of the servers and maintain their security, says Coleman. This environment also helps with cable and power management. AFC builds technical furniture racks that adhere to the precise needs of computer network server room operators. The company designs and fabricates LAN workbenches with versatile functionalities, and server room workstation racks that are scalable. There is a complete line of IT workbenches, IT computer racks and computer server rack mounts with flexible mounting options. In most cases the servers are stored in a secured, climate controlled environment to eliminate overheating of the servers and maintain their security Flexible Control Room Designs Matko Papic, Chief Technology Officer of Evans Consoles, says the transition from bulky CRT equipment to flat-screen (lower profile) monitors was a major disruption in control room design; it changed the whole dynamic. Another evolution is the use of IP video streaming, which allows more flexibility in manipulation of audio-video content, and requires more flexible control room designs. Another shift, driven by larger, higher-definition monitors, is a shift to fewer monitors that display more information. Instead of a smaller monitor for each information stream, larger monitors now consolidate that information into "dashboard" displays. Looking ahead, control rooms will need to be more flexible, both in the initial design and the ability to adapt to changing technology, says Papic. Legacy customers who are currently using PCs may be moving to more remote applications. Sit-stand equipment will continue to be increasingly prevalent. "There will be more emphasis on flexibility, technology integration, and the ability to change over the life of the system," says Papic. Consolidation Of Multiple Operations Into A Single System A trend in security is consolidation of multiple physical operations into a single system, says Papic. As a result, more customers are taking more interest in alarm management and situational awareness. How is the technology being used in terms of alarm triggers? How can the systems react rapidly and provide information to a larger audience in the control room? These questions impact how control rooms are designed, and Evans Consoles can adapt lessons learned from other markets to these trends in the security arena. Greater use of technology is inevitable, says Coleman of AFC Industries. "It is virtually impossible for humans to monitor all security data at the street level in our cities," he says. "As computers become more powerful and their programs more all-encompassing, we will see a greater shift to robotic and technology uses that will provide enhanced monitoring capabilities and safety reactions." Read our Control Rooms series here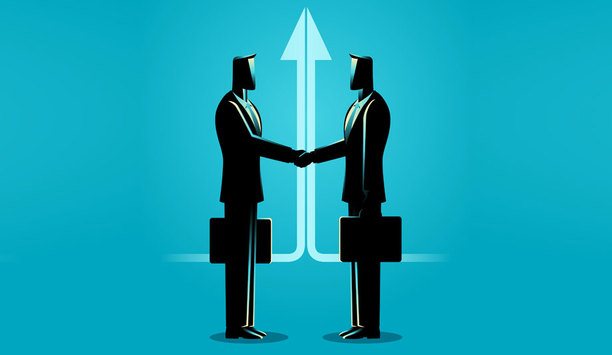 Will Security Industry Consolidation Stifle Innovation?
The security industry will continue to see consolidation through acquisition in 2017. At the advent of IP camera adoption, we saw a great decline in large vertically integrated companies, which spurred a new era of innovation within smaller IP camera manufacturers, VMS providers and other hardware companies for storage and managed switches. We are now living in a new era of consolidation that is taking us full-circle back to vertical integration. Ultimately, the industry as a whole suffers because this consolidation will stifle innovation until the next big technology disruption takes shape. Interoperability Across Different Verticals This time last year, we noted that the marketplace was moving toward converged technologies and the need for alarm management across multiple platforms into a common interface, turned out to be a popular request. If anything, we are only seeing just the beginning phases of this transition. The biggest surprise is that interoperability is not only confined to security technology, but also extends to parallel systems such as building automation, safety and environmental controls, and even Enterprise Resource Planning (ERP) software. Using Video Event Management Software (VEMS) alongside these intelligent platforms proves to be a valuable verification process for many new and exciting vertical markets. Arteco plans to continue the revenue growth and brand awareness achieved in 2016 Event-Based Video Security Software At Arteco, our highest growth sectors tend to be slightly insulated from economic fluctuation in the sense that we focus on securing critical infrastructure (electrical utilities and communications) as well as corporate and education campuses. Unfortunately, the continued growth in active shooter incidents have made physical security concerns top of mind for many organizations regardless of economic impact. The unexpected repercussions are that many new security technologies are emerging that cater to real-time event notification on both the macro and micro level. The exciting part of this trend is that users are leveraging a layered approach with multiple autonomous applications working together toward a common goal to improve security, which will hopefully ensure a high level of protection. Business Growth And Challenges Business has continued to grow year-over-year, and 2016 was a huge step forward for Arteco not only in terms of revenue growth, but also increased brand awareness in the United States and abroad. Our biggest challenge continues to be the crowded VMS market, which is filled with lower cost or even free substitute products. We are making great strides in overcoming this challenge by having a wonderful team of people, both on the technical and sales side of the organization, who are focused on finding new and innovative ways to advance intuitive, open and affordable event-based and intelligent video security software into 2017. See the full coverage of 2016/2017 Review and Forecast articles here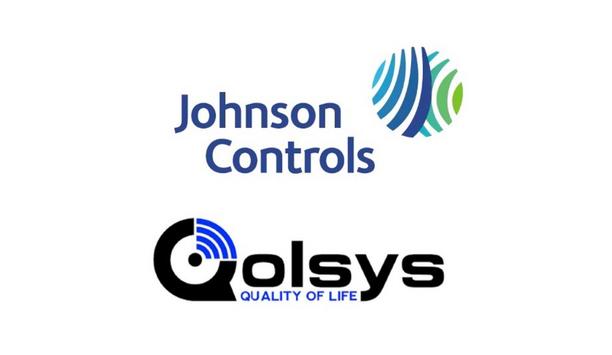 Johnson Controls Acquires Qolsys, Inc. To Enhance Its Smart Building Solutions Portfolio
Johnson Controls has announced it has acquired the remaining stake of Qolsys Inc., a globally renowned residential and commercial security and smart-home manufacturer, after owning a majority stake in the company since 2014. Smart building solutions expert Qolsys enhances Johnson Controls global innovation platform, delivering next generation security and smart building solutions. The Qolsys founders and leadership team will remain in Silicon Valley (San Jose, California), assuming key roles in Johnson Controls' global intrusion business. Qolsys enhances Johnson Controls global innovation platform, delivering next-gen smart building solutions Johnson Controls continues in its mission to deliver smarter, safer, more intelligent and connected buildings, by deploying emerging technologies, such as embedded IP, artificial intelligence and machine learning through state-of-the-art solutions and partnerships. Johnson Controls is at the forefront of fundamental transformation of how spaces and places are perceived and enjoyed by balancing and responding to the flow of information, services and people that occupy buildings. OpenBlue digital platforms By applying data from both inside and outside buildings, Johnson Controls' OpenBlue digital platforms empower customers to manage operations, while delivering safety and security in dynamic and agile environments. "Qolsys has grown from a startup to a renowned security platform provider with over 4,000 dealers and service providers worldwide. Johnson Controls sees long-term opportunities to bring Silicon Valley innovation and culture to our broader cloud-enabled IoT solutions in building management, fire and HVAC businesses," said Jeff Williams, President of Global Products, Johnson Controls. "The opportunity to acquire Qolsys allows Johnson Controls to achieve operational efficiencies and scale across our global markets, while further enhancing the suite of products and services offered on our digital platform, OpenBlue." IQ Panel 2 Plus and peripherals The award-winning IQ Panel 2 Plus and peripherals have driven explosive growth in North America and across the globe with future-proof features, supported by over-the-air software updates, built-in panel camera, Bluetooth disarming and innovative installation, and diagnostic tools to reduce costs and increase user engagement and satisfaction. Qolsys continues to show consistent growth of services and dealers, which led to US$ 150 million in revenues during fiscal year 2019. "As the world becomes more connected and the innovation curve continues to ramp at unprecedented speed, we are excited to join Johnson Controls," said Dave Pulling, Qolsys Chief Executive Officer (CEO). Dave will be occupying the post of Vice President and General Manager of the global intrusion products business for Johnson Controls, which had US$ 500 million in revenue in fiscal year 2019. Advanced cloud-enabled solutions firm This is a major milestone in our 10-year journey to disrupt and transform the security industry" Dave adds, "We are committed to our customers in the security channel while continuing to invest in our roadmap and emerging verticals around the globe. This is a major milestone in our 10-year journey to disrupt and transform the security industry with advanced cloud-enabled solutions that transcend traditional intrusion offerings including advanced automation, energy management, apartment management, building management and wellness for aging in place." The combined volume of Qolsys, DSC, Bentel, Visonic - PowerG and Tyco products positions Johnson Controls as the market share major in advanced security solutions worldwide. IQ Hub, Panel, Water and Router products Qolsys recently announced roadmap products, including the IQ Hub, a lower-priced, third-generation IQ Panel; the IQ Router, a next-generation mesh networking solution to elegantly address the rapidly complex connected home; IQ Water, a connected water shut-off valve designed for mass market retrofit and a fourth generation IQ Panel due in 2021 with Qualcomm chipset supporting AI, M2M and next generation connectivity. Johnson Controls will offer Qolsys products throughout global markets. The IQ Panel 2 Plus and a full line of security and home automation devices are available from authorized Qolsys distributors.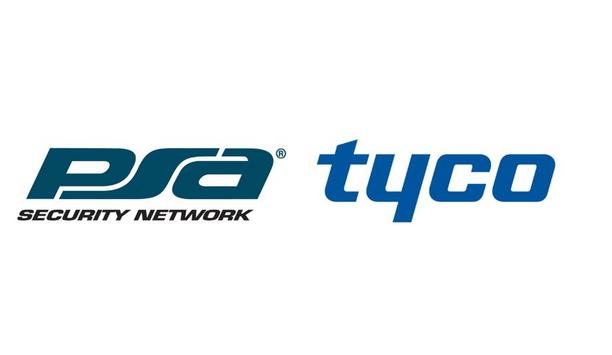 PSA Adds Johnson Controls' Tyco Cloud Services To The Managed Security Service Provider Program (MSSP)
PSA, the consortium of professional systems integrators, announces the addition of Tyco Cloud to its Managed Security Service Provider Program (MSSP). Tyco Cloud is a cloud-based physical security management suite from Johnson Controls developed for video surveillance, access control, intelligence, and integration services on an open and modern micro services architecture. "Tyco Cloud has more than 20 years of experience providing cloud-based security services," said Tim Brooks, PSA's vice president of sales and vendor management. "As our industry moves more and more towards cloud-based offerings, Tyco Cloud is an important addition to our lineup of products." Digital revenue streams Tyco Cloud provides the cost efficiency of software as a service (SaaS) with the simplicity of secure cloud connected hardware. Since its inception, Tyco Cloud has helped customers store and manage over 25 billion minutes of video surveillance in the cloud and is available in 140 countries. "PSA is a leading distributor with a powerful history of delivering best in class physical security technologies as well as the training and support their members need to take advantage of the digital transformation happening in our industry," said Martin Renkis, General Manager of Global Cloud Solutions for Physical Security at Johnson Controls. "We are focused on providing the best solutions to create new digital revenue streams for the PSA members and cost-effective value for their customers." On-Premise security infrastructure Cloud computing improves efficiency, reduces IT costs, and streamlines application management, while increasing scalability, availability, security, and convenience compared to traditional on-premise security infrastructure. Integrators in the PSA Network can leverage the power of IoT, big data, and artificial intelligence for security with Tyco Cloud. PSA's MSSP program hinges on uniting partners in cybersecurity and cloud-based security solutions, offering training and certification opportunities and financing options with assistance from PSA.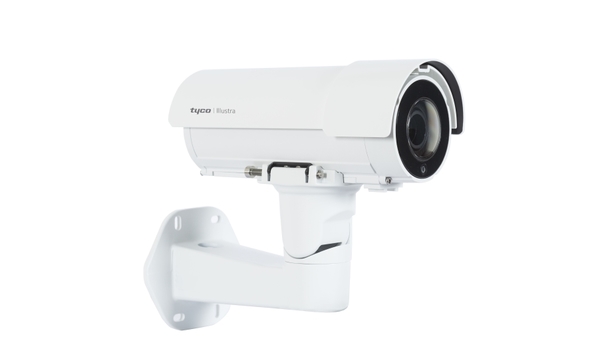 Johnson Controls Release Illustra Pro Gen3 Bullet Camera With Smart Wide Dynamic Range
Johnson Controls has added to its successful Illustra Pro camera family with the Illustra Pro Gen3 Bullet, featuring new Smart Wide Dynamic Range that optimizes video quality while minimizing configuration time. Available with standard or telephoto lens and in megapixel resolutions of 3MP and 4K, the Pro Gen3 Bullet provides customers with a selection of video images to match their operational requirements and is ideal for a wide variety of deployments in both medium and large-sized facilities. Smart Wide Dynamic Range available in the Pro Gen3 Bullet reduces configuration time while greatly improving the quality of the video stream in varying lighting environments. By effectively reading the scene, the Bullet can adjust contrasting and overall scene balance without operator intervention. Setup and management costs Setup times are also reduced with the addition of configuration profiles, such as retail, gaming and indoor/outdoor scenes, where camera settings are automatically adjusted based on the environment, with a simple click of a button. The Pro Gen3 Bullet automatically adjusts settings to the desired mount for ceiling or wall for additional labor savings The Pro Gen3 Bullet also automatically adjusts settings to the desired mount for ceiling or wall for additional labor savings. "The smart technology embedded in our latest generation of Illustra Pro cameras automates picture tuning and ensures that what you see is always dynamically optimized even in changing scenes and lighting conditions. We are aiming to reduce operator setup and management costs while always delivering a perfectly configured picture," said Ric Wilton, Director of Product Management for Illustra. "Adding intelligent, automated capabilities to our solutions is core to our product design and the Illustra portfolio." Video Intelligence Analytics Building off the previous generation of cameras, the Bullet improves on important features such as Wide Dynamic Range, Illustra IntelliZip bandwidth management, effective failover redundancy, cyber security and Video Intelligence Analytics. Users can offload analytic streaming from network video recorders to the edge on Illustra cameras, saving time and resources. This feature, Video Intelligence Analytics, provides real-time, user-customisable event alarms that allow for quick reaction to incidents. By gathering transformative data instantly, users can better allocate human resources elsewhere. As part of the Tyco Cyber Protection Product Security Program, the new generation of Illustra Pro cameras will also have enhanced safeguards against cyber attacks. Cyber-threat resilience With cyber-threat resilience in mind, the solution includes "secure boot" which prompts the installer to change passwords upon installation. Additional safeguard controls include an enhanced security mode, which forces the use of complex, non-default passwords and encrypted communications. The Pro Gen3 Bullet is now available for order in both 3MP and 8MP form factors, with additional options coming soon.
Featured white papers
6 Questions To Ask When Choosing A Security System
Download
'Boosting On-Site Safety And Security
Download
Optimize Your Business with Analytics and AI
Download