American Dynamics IP Network Cameras
(1)
Browse IP Network Cameras
IP Dome camera products updated recently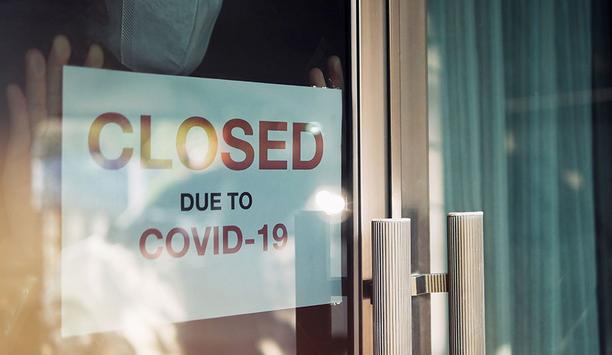 Securing Your Business While Working Remotely
It's a very common purchase for people to seek a smart security camera to remotely link them to their home while at work. Now the emphasis has shifted, with a lot more people working from home, business owners should consider a surveillance device to deter would-be thieves, protecting valuable equipment crucial for businesses to operate successfully. A robust security camera setup can aid existing security staff, and give business owners peace of mind out of hours. According to a recent report, police forces are having to carry out extra night patrols in empty city and town centers, as burglars target shops, pubs and other commercial premises during the pandemic. During these unprecedented times, investing in a video security system can save you and your business money – and in more than one way. In addition to preventing loss of property from inside, surveillance cameras also prevent acts of theft and vandalism by outside individuals However, technology, improved cellphone connectivity, apps, and cloud technologies has changed the security market and made it easy for anyone to set up a surveillance ecosystem with easy installation and constant round the clock, cloud monitoring. Plus, you can access footage from anywhere in the world via devices and apps – just in case you have to skip the country! The best cameras for SMBs Most good cameras have the much same functionality: excellent video and audio capabilities, remote access and programming, motion and sound detection, and the ability to capture still or video images and audio and save the data to the Cloud. But the burning question is, when you're trying to find a need in a haystack, what will work best for a small to medium sized business? A robust security camera setup can aid existing security staff, and give business owners peace of mind out of hours Now you can buy cameras that come packed with features such as integrated night vision, 1080p resolution, microSD card slot for local recording, two-way audio functionality as well as the latest latest 128bit encryption. They also have wide-angle lenses allowing users to see more of their office with a single camera, and some come with free, intelligent AI-Based motion detection. The AI gives users more choices on what is captured by the camera and when they should be alerted. Users can specify what types of motion they would like to detect, such as an intruder as opposed to a dog, an object crossing a defined boundary or into a specific area. They can also define multiple zones, alerting them immediately when movement is detected in particular areas. Easy installation is crucial These security cameras should also be easy enough to install and use that you don't need to fork out for expensive expert installation, and many can work with existing CCTV and CCTV DVR systems you may already have set-up. Many of the business security cameras are Wi-Fi enabled and come with their own apps, so you can view footage on your smartphone or tablet, no matter where you are in the world. It means you don't need to pay for a security team to watch the footage at all times (though if you can afford it, that won't hurt), and you can store your videos locally with an NVR on a HD, in the cloud with mydlink or do both with a hybrid NVR/cloud recorder. The apps use Rich Notifications which send a push notification with snapshot to the mobile device the moment activity is detected. Users can react immediately without the need to log into the app by accessing the camera's live view or calling one of two pre-assigned contacts with a single tap. Any motion-triggered recordings can be saved in the cloud, or locally on a microSD card. Indoor, Outdoor or both? Indoor cameras can be smaller, more lightweight and are usually less intrusive than bulkier outdoor cameras The primary distinction between indoor and outdoor security cameras is the types of external factors each camera has to be able to withstand. While both types of cameras usually come in similar styles and with comparable features, outdoor cameras need to be able to contend with all types of weather and varying light conditions. Outdoor cameras are also more vulnerable to being tampered with, so they are typically made of more durable materials, like metal, and may be heavier or even housed in a casing in order to discourage easy removal. Indoor cameras can be smaller, more lightweight and are usually less intrusive than bulkier outdoor cameras. Both indoor and outdoor cameras utilize features like infrared, allowing for clear pictures in low light conditions and easy transitions when there is a sudden change in light-changing automatically from color images in bright light to black and white when it gets darker. When doing your research, features to look out for include: Wide angle lens for optimum room view or full view of the front of your property Full HD 1080p at 30fps ONVIF compatible - Open Network Video Interface Forum - The forum aims to standardize how IP products within the video surveillance industry communicate with each other. Night vision - look at length of the night vision - 5m is about right Your options will depend on your budget and specific needs, but the above features are a great start when you come to buy.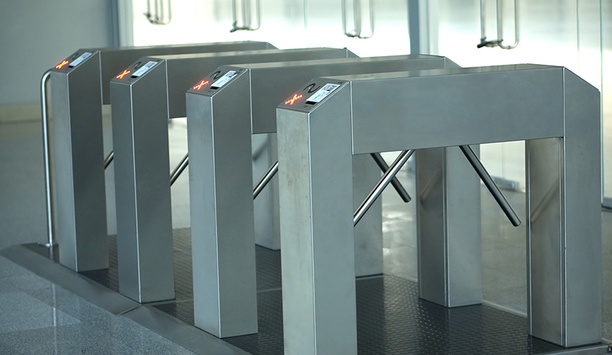 The Digital Transformation Of Modern Access Control Solutions
The safeguarding of premises through the monitoring of entrance and exit points has traditionally been a very manual aspect of security. Human operators have been relied on to make decisions about who to admit and deny based on levels of authorization and the appropriate credentials. The access control business, like many industries before it, is undergoing its own digital transformation But the access control business, like many industries before it, is undergoing its own digital transformation; one where the protection of premises, assets and people is increasingly delivered by interconnected systems utilising IoT devices and cloud infrastructure to offer greater levels of security and protection. Modern access control solutions range from simple card readers to two factor authentication systems using video surveillance as a secondary means of identification, right through to complex networks of thermal cameras, audio speakers and sensors. These systems, connected through the cloud, can be customized and scaled to meet the precise requirements of today's customer. And it's the ease of cloud integration, combined with open technologies and platforms that is encouraging increasing collaboration and exciting developments while rendering legacy systems largely unfit for purpose. Remote management and advanced diagnostics Cloud technology and IoT connectivity means remote management and advanced diagnostics form an integral part of every security solution.Cloud technology and IoT connectivity means remote management and advanced diagnostics form an integral part of every security solution. For example, as the world faces an unprecedented challenge and the COVID-19 pandemic continues to cause disruption, the ability to monitor and manage access to sites remotely is a welcome advantage for security teams who might otherwise have to check premises in person and risk breaking social distancing regulations. The benefits of not physically having to be on site extend to the locations within which these technologies can be utilised. As an example, within a critical infrastructure energy project, access can be granted remotely for maintenance on hard to reach locations. Advanced diagnostics can also play a part in such a scenario. When access control is integrated with video surveillance and IP audio, real-time monitoring of access points can identify possible trespassers with automated audio messages used to deter illegal access and making any dangers clear. And with video surveillance in the mix, high quality footage can be provided to authorities with real-time evidence of a crime in progress. Comprehensive protection in retail The use of connected technologies for advanced protection extends to many forward-looking applications. Within the retail industry, autonomous, cashier-less stores are already growing in popularity. Customers are able to use mobile technology to self-scan their chosen products and make payments, all from using a dedicated app. From an access control and security perspective, connected doors can be controlled to protect staff and monitor shopper movement. Remote management includes tasks such as rolling out firmware updates or restarting door controllers, with push notifications sent immediately to security personnel in the event of a breach or a door left open. Remote monitoring access control in storage In the storage facility space, this too can now be entirely run through the cloud with remote monitoring of access control and surveillance providing a secure and streamlined service. There is much to gain from automating the customer journey, where storage lockers are selected online and, following payment, customers are granted access. Through an app the customer can share their access with others, check event logs, and activate notifications. With traditional padlocks the sharing of access is not as practical, and it's not easy for managers to keep a record of storage locker access. Online doors and locks enable monitoring capabilities and heightened security for both operators and customers. The elimination of manual tasks, in both scenarios, represents cost savings. When doors are connected to the cloud, their geographical location is rendered largely irrelevant. Online doors and locks enable monitoring capabilities and heightened security for both operators and customers They become IoT devices which are fully integrated and remotely programmable from anywhere, at any time. This creates a powerful advantage for the managers of these environments, making it possible to report on the status of a whole chain of stores, or to monitor access to numerous storage facilities, using the intelligence that the technology provides from the data it collects. Open platforms powers continuous innovation All of these examples rely on open technology to make it possible, allowing developers and technology providers to avoid the pitfalls that come with the use of proprietary systems. The limitations of such systems have meant that the ideas, designs and concepts of the few have stifled the creativity and potential of the many, holding back innovation and letting the solutions become tired and their application predictable. Proprietary systems have meant that solution providers have been unable to meet their customers' requirements until the latest upgrade becomes available or a new solution is rolled out. This use of open technology enables a system that allows for collaboration, the sharing of ideas and for the creation of partnerships to produce ground-breaking new applications of technology. Open systems demonstrate a confidence in a vendor's own solutions and a willingness to share and encourage others to innovate and to facilitate joint learning. An example of the dynamic use of open technology is Axis' physical access control hardware, which enables partners to develop their own cloud-based software for control and analysis of access points, all the while building and expanding on Axis' technology platform. Modern access control solutions range from simple card readers to two factor authentication systems using video surveillance as a secondary means of identification Opportunities for growth Open hardware, systems and platforms create opportunities for smaller and younger companies to participate and compete, giving them a good starting point, and some leverage within the industry when building and improving upon existing, proven technologies. This is important for the evolution and continual relevance of the physical security industry in a digitally enabled world. Through increased collaboration across technology platforms, and utilising the full range of possibilities afforded by the cloud environment, the manufacturers, vendors and installers of today's IP enabled access control systems can continue to create smart solutions to meet the ever-changing demands and requirements of their customers across industry.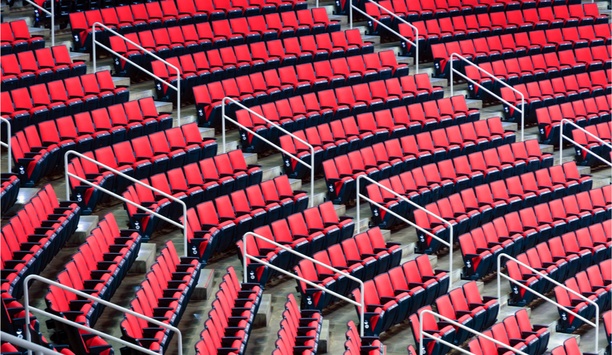 Optimizing Large-Scale Event Security and Operations with Intelligent Video Surveillance
Large event venues spend significant resources on physical security, and the vast majority invest in video surveillance systems as a way of monitoring public areas such as parking lots, garages and seating, as well as "backstage" areas such as loading docks and offices. Even though the camera footage is often preserved for investigating incidents, for the most part, video footage goes untapped because – realistically – security staff cannot constantly and efficiently monitor cameras in real-time or review the high volumes of archived video. Video Analytics Powered by Artificial Intelligence Increasingly, event venues are overcoming this challenge and maximizing this video data by investing in intelligent video surveillance. In this article, I'd like to explore how the combination of traditional surveillance and groundbreaking video content analytics enables event venues to not only optimize physical security and safety, but also improve customer service, streamline operations, and gather valuable business intelligence. Deep learning and artificial intelligence-based video content analytic systems detect, identify, extract, and catalog all the objects that appear in video footage, based on classes and attributes such as gender, appearance similarity, color or size. This – along with behavioral detection, such as object interactions, dwell times, and navigation paths, as well as face and license plate recognition – enables searchable, actionable and quantifiable analysis of video. The technology makes it easy for users to accelerate post-event investigations, improve situational awareness, and derive critical business insights from video data. Accelerate post-event investigations, improve situational awareness, and derive critical business insights Accelerating Investigations and Real Time Response Where there are crowds, it's not uncommon for medical or criminal incidents to transpire. In the aftermath, security teams must quickly understand the scene and, by making video searchable, video analytics helps them efficiently gather information or evidence from multiple camera. Whereas a manual search of video footage would require hours, if not days, of valuable time and staff resources – while being subject to human error – a video content analytics system enables effective multi-video search using a variety of filters, so that post-incident investigations can be focused and, thereby, accelerated. For instance, if witnesses claim that a man in a yellow shirt caused a disturbance and then drove away in a blue pickup truck, security could filter video to review instances where people or vehicles matching those descriptions appeared, and then focus their investigation on relevant video evidence. For the same example, if the perpetrator was still at large in the venue, security managers would want to track the person's movements and, ultimately, apprehend him. Using the same cataloged metadata that drives video search, intelligent video surveillance accelerates real-time response to developing situations from threats and suspicious behaviors to emergencies, or even any behavior that requires closer monitoring or intervention. Something as mundane as an unwieldy queue forming at a concession stand, can translate into alerting logic that increases operators' situational awareness and ability to effectively intervene when time is of the essence. By understanding developing situations in real-time, they can respond more quickly to prevent or solve a problem. Rule-based real time alerts Users can configure rule-based real-time alerts, based on specific scenarios – such as when people counts in the defined space next to the cashier are higher than the specified threshold, indicating a queue, or when vehicles are detected dwelling in a no-park zone or sensitive security area. In the case of the offender in the yellow shirt, security could configure alerts to notify for appearances of men in yellow shirts or blue pickup trucks within the event complex. If they're able to extract the perpetrator's face or license plate from the video search, security officers can also identify and track the specific person and vehicle of interest. Intelligent video surveillance users can compile "watchlists" Object recognition is helpful for tracking specific, identified threats, but it can also be leveraged for locating missing persons or vehicles or offering VIP services to guests who comply. Intelligent video surveillance users can compile "watchlists" – that include persons of interest, such as past agitators, recognized criminals or terrorists, missing persons or VIPs – to be alerted when matches for these faces appear in video. Face recognition can also be used to differentiate recognized employees from visitors that are not authorized to be in certain spaces, to prevent security breaches. Because camera conditions aren't always optimal for "in the wild" face and license plate recognition – where lighting conditions or camera angles don't always allow for a pristine face or plate capture – it is critical to have a comprehensive video content analysis tool for triggering alerts based object classifications and non-personally-identifiable parameters is critical. Optimizing Operations Based on Business Intelligence While having real-time situational awareness is crucial for proactive intervention to developing situations, understanding long-term activity and trends can be equally important for an events venue or stadium. With video analytics, video surveillance data can be aggregated over time to generate statistical intelligence, trend reports, and data visualizations for operational intelligence. This capability transforms video surveillance from a siloed security tool to an intelligence platform with broad value for business groups across the organization: Marketing departments can gain visitor demographic information for targeted advertising and product placements. On-site retailers can uncover how visitors navigate their stores and the products or spaces that draw the most attention. Property management can follow heatmaps demonstrating where visitors dwell and the durations they stay at certain exhibits or areas, to base rental and leasing fees on actionable and quantifiable intelligence. Operations managers can more effectively plan and hire staff for events, by analyzing visitor traffic trends, entry and exit points and occupancy statistics. Video surveillance data can be aggregated over time to generate statistical intelligence For these reasons and more, event organizations that already rely on CCTV networks, should consider how to better leverage those existing investments to deliver substantial value across the organization: By making video searchable, actionable and quantifiable, intelligent video surveillance empowers event managers to enhance public safety and physical security, while also streamlining operations and improving customer service.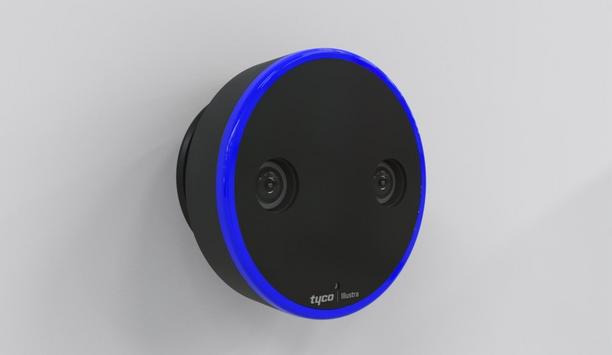 Johnson Controls Launches Tyco Illustra Insight Access Management Solution For Work Environment
Johnson Controls, the pioneer for smart and sustainable buildings, launches Tyco Illustra Insight, an intelligent frictionless access management solution for work environments where there is a requirement for a high level of security without disrupting the constant flow of employees, contractors and visitors. The solution offers an unobtrusive, stress free way for authorized people to smoothly move around buildings, places and spaces, and yet provides security personnel with a highly effective solution for controlling and visually verifying who has access to restricted areas. Facial recognition camera The cameras can be deployed at the optimal height of five to six feet for facial recognition Enabled by artificial intelligence and deep learning algorithms, Tyco Illustra Insight combines the functionality of access control management software and a facial recognition camera to simultaneously recognize multiple people as they approach an entrance. The device's integrated LEDs, combined with audible 'Welcome/Deny' messaging ensure employees, contractors and visitors intuitively know if they are authorized to enter an area. Anti-spoofing technology utilizes two lenses and a combination of IR and RGB video to distinguish between an actual person and a printed image or video of them. Faces can be accurately detected from up to three meters away, with simultaneous multi-face processing in less than one second, improving the flow of approved users. The cameras can be deployed at the optimal height of five to six feet for facial recognition within a wide field of view and varying heights, including wheelchair and taller users. Security sensitive areas "The range of applications where our new technology will be able to significantly contribute to enhancing a safer working environment is extremely wide and varied," said Rafael Schrijvers, Access Control Product Management, Security Products, Johnson Controls. "In healthcare and cleanroom environments, Tyco Illustra Insight removes the need for access control cards or buttons to be pushed, both of which are highly relevant to our customers amid the pandemic and beyond." At airports it negates the risk of card sharing and tailgating into security sensitive areas. In addition to facial recognition, Illustra Insight can flag persons of interest for an integrated access control system to action; for instance, generating an alert when a VIP is identified. Video surveillance technologies OpenBlue was designed with agility, flexibility and scalability in mind Installers and system integrators will no doubt find many other imaginative ways in which this innovative combination of access control and video surveillance technologies, enabled by artificial intelligence, can deliver real-life benefits to their end-user clients. Tyco Illustra Insight is part of the OpenBlue dynamic platform from Johnson Controls which, through its OpenBlue Healthy Buildings set of solutions, provides access to technology, such as smart equipment, infection control, contact tracing and social distance monitoring and other connected devices to make shared spaces safer, agile and more sustainable. OpenBlue was designed with agility, flexibility and scalability in mind to enable buildings to become dynamic spaces for customers that deliver environments that have memory, intelligence and unique identity. Access control system Although designed for seamless integration with Johnson Controls access control brands, the Tyco Illustra Insight solution can also be interconnected to any access control system with on-board traditional and modern wiring protocols. Additional features include: Sleek form factor with full color customizable LED light ring and configurable audible messages maintain an inviting environment with intuitive visual and audible responses for visitors and employees. The unique two-piece design of Tyco Illustra Insight ensures that the network interface is in a safe, protected area, with encrypted protocols used to ensure secure communications between the Tyco Illustra Insight camera head and the Insight control unit. Tyco Illustra Insight has been engineered in line with the Johnson Controls OpenBlue Cyber Solutions Product Security Program, designed to minimize the possibility of introducing vulnerabilities into electronic security solutions. Tyco Illustra Insight's light ring and the option to record personalized greetings in a number of different languages are just two ways in which design engineers have endeavored to create a unique user experience which enhances the device's ability to facilitate the free flow of people and set a new standard for automated video and access control.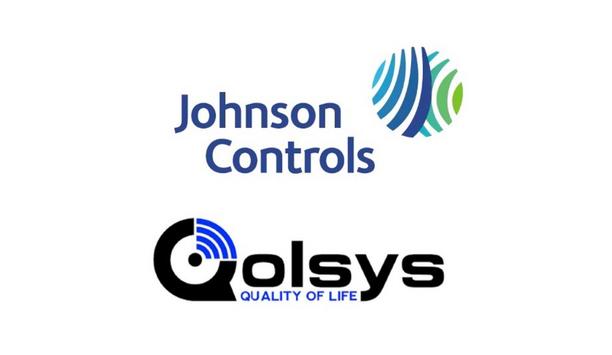 Johnson Controls Acquires Qolsys, Inc. To Enhance Its Smart Building Solutions Portfolio
Johnson Controls has announced it has acquired the remaining stake of Qolsys Inc., a globally renowned residential and commercial security and smart-home manufacturer, after owning a majority stake in the company since 2014. Smart building solutions expert Qolsys enhances Johnson Controls global innovation platform, delivering next generation security and smart building solutions. The Qolsys founders and leadership team will remain in Silicon Valley (San Jose, California), assuming key roles in Johnson Controls' global intrusion business. Qolsys enhances Johnson Controls global innovation platform, delivering next-gen smart building solutions Johnson Controls continues in its mission to deliver smarter, safer, more intelligent and connected buildings, by deploying emerging technologies, such as embedded IP, artificial intelligence and machine learning through state-of-the-art solutions and partnerships. Johnson Controls is at the forefront of fundamental transformation of how spaces and places are perceived and enjoyed by balancing and responding to the flow of information, services and people that occupy buildings. OpenBlue digital platforms By applying data from both inside and outside buildings, Johnson Controls' OpenBlue digital platforms empower customers to manage operations, while delivering safety and security in dynamic and agile environments. "Qolsys has grown from a startup to a renowned security platform provider with over 4,000 dealers and service providers worldwide. Johnson Controls sees long-term opportunities to bring Silicon Valley innovation and culture to our broader cloud-enabled IoT solutions in building management, fire and HVAC businesses," said Jeff Williams, President of Global Products, Johnson Controls. "The opportunity to acquire Qolsys allows Johnson Controls to achieve operational efficiencies and scale across our global markets, while further enhancing the suite of products and services offered on our digital platform, OpenBlue." IQ Panel 2 Plus and peripherals The award-winning IQ Panel 2 Plus and peripherals have driven explosive growth in North America and across the globe with future-proof features, supported by over-the-air software updates, built-in panel camera, Bluetooth disarming and innovative installation, and diagnostic tools to reduce costs and increase user engagement and satisfaction. Qolsys continues to show consistent growth of services and dealers, which led to US$ 150 million in revenues during fiscal year 2019. "As the world becomes more connected and the innovation curve continues to ramp at unprecedented speed, we are excited to join Johnson Controls," said Dave Pulling, Qolsys Chief Executive Officer (CEO). Dave will be occupying the post of Vice President and General Manager of the global intrusion products business for Johnson Controls, which had US$ 500 million in revenue in fiscal year 2019. Advanced cloud-enabled solutions firm This is a major milestone in our 10-year journey to disrupt and transform the security industry" Dave adds, "We are committed to our customers in the security channel while continuing to invest in our roadmap and emerging verticals around the globe. This is a major milestone in our 10-year journey to disrupt and transform the security industry with advanced cloud-enabled solutions that transcend traditional intrusion offerings including advanced automation, energy management, apartment management, building management and wellness for aging in place." The combined volume of Qolsys, DSC, Bentel, Visonic - PowerG and Tyco products positions Johnson Controls as the market share major in advanced security solutions worldwide. IQ Hub, Panel, Water and Router products Qolsys recently announced roadmap products, including the IQ Hub, a lower-priced, third-generation IQ Panel; the IQ Router, a next-generation mesh networking solution to elegantly address the rapidly complex connected home; IQ Water, a connected water shut-off valve designed for mass market retrofit and a fourth generation IQ Panel due in 2021 with Qualcomm chipset supporting AI, M2M and next generation connectivity. Johnson Controls will offer Qolsys products throughout global markets. The IQ Panel 2 Plus and a full line of security and home automation devices are available from authorized Qolsys distributors.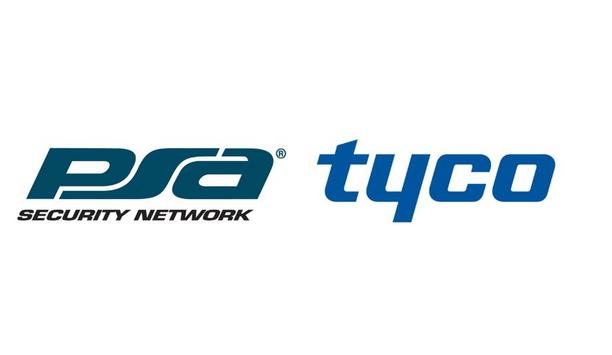 PSA Adds Johnson Controls' Tyco Cloud Services To The Managed Security Service Provider Program (MSSP)
PSA, the consortium of professional systems integrators, announces the addition of Tyco Cloud to its Managed Security Service Provider Program (MSSP). Tyco Cloud is a cloud-based physical security management suite from Johnson Controls developed for video surveillance, access control, intelligence, and integration services on an open and modern micro services architecture. "Tyco Cloud has more than 20 years of experience providing cloud-based security services," said Tim Brooks, PSA's vice president of sales and vendor management. "As our industry moves more and more towards cloud-based offerings, Tyco Cloud is an important addition to our lineup of products." Digital revenue streams Tyco Cloud provides the cost efficiency of software as a service (SaaS) with the simplicity of secure cloud connected hardware. Since its inception, Tyco Cloud has helped customers store and manage over 25 billion minutes of video surveillance in the cloud and is available in 140 countries. "PSA is a leading distributor with a powerful history of delivering best in class physical security technologies as well as the training and support their members need to take advantage of the digital transformation happening in our industry," said Martin Renkis, General Manager of Global Cloud Solutions for Physical Security at Johnson Controls. "We are focused on providing the best solutions to create new digital revenue streams for the PSA members and cost-effective value for their customers." On-Premise security infrastructure Cloud computing improves efficiency, reduces IT costs, and streamlines application management, while increasing scalability, availability, security, and convenience compared to traditional on-premise security infrastructure. Integrators in the PSA Network can leverage the power of IoT, big data, and artificial intelligence for security with Tyco Cloud. PSA's MSSP program hinges on uniting partners in cybersecurity and cloud-based security solutions, offering training and certification opportunities and financing options with assistance from PSA.
Related white papers
Security Investments Retailers Should Consider For Their 2021 Budget
Making Sense of Today's Security Camera Options
How To Get Buy-In From IT Departments On IP Video Installations