American Dynamics Dome Cameras
(26)
Dome camera products updated recently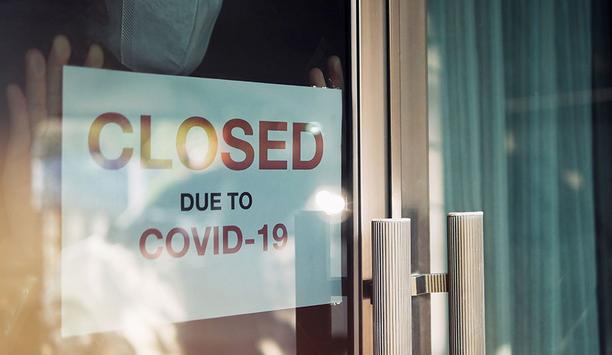 Securing Your Business While Working Remotely
It's a very common purchase for people to seek a smart security camera to remotely link them to their home while at work. Now the emphasis has shifted, with a lot more people working from home, business owners should consider a surveillance device to deter would-be thieves, protecting valuable equipment crucial for businesses to operate successfully. A robust security camera setup can aid existing security staff, and give business owners peace of mind out of hours. According to a recent report, police forces are having to carry out extra night patrols in empty city and town centers, as burglars target shops, pubs and other commercial premises during the pandemic. During these unprecedented times, investing in a video security system can save you and your business money – and in more than one way. In addition to preventing loss of property from inside, surveillance cameras also prevent acts of theft and vandalism by outside individuals However, technology, improved cellphone connectivity, apps, and cloud technologies has changed the security market and made it easy for anyone to set up a surveillance ecosystem with easy installation and constant round the clock, cloud monitoring. Plus, you can access footage from anywhere in the world via devices and apps – just in case you have to skip the country! The best cameras for SMBs Most good cameras have the much same functionality: excellent video and audio capabilities, remote access and programming, motion and sound detection, and the ability to capture still or video images and audio and save the data to the Cloud. But the burning question is, when you're trying to find a need in a haystack, what will work best for a small to medium sized business? A robust security camera setup can aid existing security staff, and give business owners peace of mind out of hours Now you can buy cameras that come packed with features such as integrated night vision, 1080p resolution, microSD card slot for local recording, two-way audio functionality as well as the latest latest 128bit encryption. They also have wide-angle lenses allowing users to see more of their office with a single camera, and some come with free, intelligent AI-Based motion detection. The AI gives users more choices on what is captured by the camera and when they should be alerted. Users can specify what types of motion they would like to detect, such as an intruder as opposed to a dog, an object crossing a defined boundary or into a specific area. They can also define multiple zones, alerting them immediately when movement is detected in particular areas. Easy installation is crucial These security cameras should also be easy enough to install and use that you don't need to fork out for expensive expert installation, and many can work with existing CCTV and CCTV DVR systems you may already have set-up. Many of the business security cameras are Wi-Fi enabled and come with their own apps, so you can view footage on your smartphone or tablet, no matter where you are in the world. It means you don't need to pay for a security team to watch the footage at all times (though if you can afford it, that won't hurt), and you can store your videos locally with an NVR on a HD, in the cloud with mydlink or do both with a hybrid NVR/cloud recorder. The apps use Rich Notifications which send a push notification with snapshot to the mobile device the moment activity is detected. Users can react immediately without the need to log into the app by accessing the camera's live view or calling one of two pre-assigned contacts with a single tap. Any motion-triggered recordings can be saved in the cloud, or locally on a microSD card. Indoor, Outdoor or both? Indoor cameras can be smaller, more lightweight and are usually less intrusive than bulkier outdoor cameras The primary distinction between indoor and outdoor security cameras is the types of external factors each camera has to be able to withstand. While both types of cameras usually come in similar styles and with comparable features, outdoor cameras need to be able to contend with all types of weather and varying light conditions. Outdoor cameras are also more vulnerable to being tampered with, so they are typically made of more durable materials, like metal, and may be heavier or even housed in a casing in order to discourage easy removal. Indoor cameras can be smaller, more lightweight and are usually less intrusive than bulkier outdoor cameras. Both indoor and outdoor cameras utilize features like infrared, allowing for clear pictures in low light conditions and easy transitions when there is a sudden change in light-changing automatically from color images in bright light to black and white when it gets darker. When doing your research, features to look out for include: Wide angle lens for optimum room view or full view of the front of your property Full HD 1080p at 30fps ONVIF compatible - Open Network Video Interface Forum - The forum aims to standardize how IP products within the video surveillance industry communicate with each other. Night vision - look at length of the night vision - 5m is about right Your options will depend on your budget and specific needs, but the above features are a great start when you come to buy.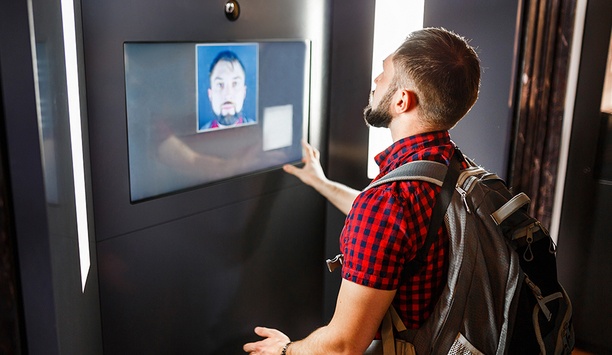 Face Recognition: Privacy Concerns and Social Benefits
News reports and opinion columns about face recognition are appearing everyday. To some of us, the term sounds overly intrusive. It even makes people shrink back into their seats or shake their head in disgust, picturing a present-day dystopia. Yet to others, face recognition presents technology-enabled realistic opportunities to fight, and win, the battle against crime. What are the facts about face recognition? Which side is right? Well, there is no definitive answer because, as with all powerful tools, it all depends on who uses it. Face recognition can, in fact, be used in an immoral or controversial manner. But, it can also be immensely beneficial in providing a safe and secure atmosphere for those in its presence. Concerns of facial recognition With the increased facial recognition applications, people's concerns over the technology continuously appear throughout news channels and social media. Some of the concerns include: Privacy: Alex Perry of Mashable sums up his and most other peoples' privacy concerns with face recognition technology when he wrote, "The first and most obvious reason why people are unhappy about facial recognition is that it's unpleasant by nature. Increasing government surveillance has been a hot-button issue for many, many years, and tech like Amazon's Rekognition software is only making the dystopian future feel even more real". Accuracy: People are worried about the possibilities of inaccurate face detection, which could result in wrongful identification or criminalization. Awareness: Face recognition software allows the user to upload a picture of anyone, regardless of whether that person knows of it. An article posted on The Conversation states, "There is a lack of detailed and specific information as to how facial recognition is actually used. This means that we are not given the opportunity to consent to the recording, analyzing and storing of our images in databases. By denying us the opportunity to consent, we are denied choice and control over the use of our own images" Debunking concerns The concerns with privacy, accuracy, and awareness are all legitimate and valid concerns. However, let us look at the facts and examine the reasons why face recognition, like any other technology, can be responsibly used: Privacy concerns: Unlike the fictional dystopian future where every action, even in one's own home, is monitored by a centralized authority, the reality is that face recognition technology only helps the security guard monitoring public locations where security cameras are installed. There is fundamentally no difference between a human security guard at the door and an AI-based software in terms of recognizing people on watchlist and not recognizing those who are not. The only difference is that the AI-based face recognition software can do so at a higher speed and without fatigue. Face recognition software only recognizes faces that the user has put in the system, which is not every person on the planet, nor could it ever be. Accuracy concerns: It is true that first-generation face recognition systems have a large margin for error according to studies in 2014. However, as of 2020, the best face recognition systems are now around 99.8% accurate. New AI models are continuously being trained with larger, more relevant, more diverse and less biased datasets. The error margin found in face recognition software today is comparable to that of a person, and it will continue to decrease as we better understand the limitations, train increasingly better AI and deploy AI in more suitable settings. Awareness concerns: While not entirely comforting, the fact is that we are often being watched one way or another on a security camera. Informa showed that in 2014, 245 million cameras were active worldwide, this number jumped to 656 million in 2018 and is projected to nearly double in 2021. Security camera systems, like security guards, are local business and government's precaution measures to minimize incidents such as shoplifting, car thefts, vandalism and violence. In other words, visitors to locations with security systems have tacitly agreed to the monitoring in exchange for using the service provided by those locations in safety, and visitors are indeed aware of the existence of security cameras. Face recognition software is only another layer of security, and anyone who is not a security threat is unlikely to be registered in the system without explicit consent. The benefits In August 2019, the NYPD used face recognition software to catch a rapist within 24 hours after the incident occurred. In April 2019, the Sichuan Provincial Public Security Department in China, found a 13-year-old girl using face recognition technology. The girl had gone missing in 2009, persuading many people that she would never be found again. Face recognition presents technology-enabled realistic opportunities to fight, and win, the battle against crimeIn the UK, the face recognition system helps Welsh police forces with the detection and prevention of crime. "For police it can help facilitate the identification process and it can reduce it to minutes and seconds," says Alexeis Garcia-Perez, a researcher on cybersecurity management at Coventry University. "They can identify someone in a short amount of time and in doing that they can minimize false arrests and other issues that the public will not see in a very positive way". In fact, nearly 60% Americans polled in 2019 accept the use of face recognition by law enforcement to enhance public safety. Forbes magazine states that "When people know they are being watched, they are less likely to commit crimes so the possibility of facial recognition technology being used could deter crime". Saving time One thing that all AI functions have been proven to achieve better results than manual security is speed. NBC News writes, "Nearly instantaneously, the program gives a list of potential matches loaded with information that can help him confirm the identity of the people he's stopped - and whether they have any outstanding warrants. Previously, he'd have to let the person go or bring them in to be fingerprinted". Facial recognition can also be immensely beneficial in providing a safe and secure atmosphere for those in its presence With AI, instead of spending hours or days to sift through terabytes of video data, the security staff can locate a suspect within seconds. This time-saving benefit is essential to the overall security of any institution, for, in most security threat situations, time is of the utmost importance. Another way in which the technology saves time is its ability to enable employees (but not visitors) to open doors to their office in real-time with no badge, alleviating the bottleneck of forgotten badge, keycode or password. Saving money A truly high-performance AI software helps save money in many ways. First, if the face recognition software works with your pre-existing camera system, there is no need to replace cameras, hence saving cost on infrastructure. Second, AI alleviates much of the required manual security monitoring 24/7, as the technology will detect people of interest and automatically and timely alert the authorities. Third, by enhancing access authentication, employees save time and can maximize productivity in more important processes. The takeaway AI-enabled face recognition technology has a lot of benefits if used correctly. Can it be abused? Yes, like all tools that mankind has made from antiquity. Should it be deployed? The evidence indicates that the many benefits of this complex feature outweigh the small chance for abuse of power. It is not only a step in the right direction for the security industry but also for the overall impact on daily lives. It helps to make the world a safer place.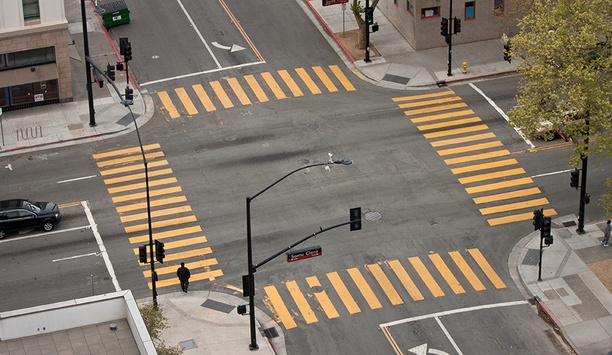 How Intelligent Video Surveillance Supports Smart Mobility
The ease of getting from point A to point B, the effective movement of goods and services, and the flexibility and integration of various modes of transportation are key aspects of mobility today. Smart Mobility has been a key theme in the transportation industry for a while. The idea is to keep traffic flowing and help people to get where they need to be, in a smarter way. To this end, industry players are now innovating and introducing advanced technologies and solutions. Examples include intelligent traffic management systems, free-flow tolls, autonomous driving, smart location solutions, and more. At the same time, traffic congestion, aging infrastructure, rapid urbanization, and increasing sustainability demands are also intensifying the need for smart mobility solutions. One way to overcome these obstacles is to use intelligent video surveillance technology for improved traffic management, making the roads safer and more efficient for every user, while also reducing emissions. Perceptive Intersections Relying on intelligent video analytics, traffic video cameras identify traffic build ups at intersections by counting numbers of vehicles crossing an intersection and detecting their speed, while also counting the number of vehicles queueing in real-time. Aggregated data informs the system when to switch traffic lights to red or green. Intelligent optimization for traffic signals ensures more effective traffic flow. Aggregated data informs the system when to switch traffic lights to red or green The benefits? Improved safety on the roadways; intersection reconstruction can be avoided; drivers can be advised about the speed of their route, forecasted by traffic signals; reduced wait times and stress for commuters; reduction of harmful emissions; and positive impact on public satisfaction. Road Safety Traffic incidents can be disastrous, not merely for causing congestion on the roads but sometimes far worse – resulting in injuries and even fatalities. These incidents have many causes, not the least of which is drivers willfully violating traffic laws. Video technology can aid in detecting all kinds of events – for example, illegal parking, running a red light, wrong-way driving, speeding, and making illegal U-turns can all be detected by smart camera technology. By using deep learning technology, cameras can recognize these events and traffic authorities can be immediately notified and take necessary actions even before traffic incidents occur. Scenarios include stopping a driver who is occupying an emergency lane, or notifying a driver who parked their car illegally. Furthermore, ticketing systems can be incorporated to further regulate driving behaviors. Benefits here include incident prevention, better driver performance, and increased safety on the roads and streets, to name just a few. Scenarios include stopping a driver who is occupying an emergency lane, or notifying a driver who parked their car illegally Public Information Sharing information is key to keeping city drivers and travelers informed. Intelligent communication about warnings and updates helps everyone save time, avoid frustration, and simplify everyday mobility. This can be done via traffic guidance screens displayed at highly visible locations, such as congested areas, transportation hubs, shopping malls, and city plazas – or even at your fingertips on your favorite mobile apps! This can be done via traffic guidance screens displayed at highly visible locations Traffic video cameras generate real-time data of traffic flow and incidents, sending it to a central platform to further fuse with data from third-party systems such as radar and GPS systems. They also disseminate traffic information, including traffic status, warning and advisory notices, as well as parking status. The benefits are improved public awareness of traffic information, improved travel convenience, overall enhancement of mobility in the city, and more. The Hikvision Practice Hikvision has accumulated sophisticated experience in traffic management both at home and abroad. Product lines offer versatile solutions to resolve multitudes of problems in urban traffic management, traffic incident management, highway management, and more. Going deeper, it's essential to note that efficient signal control management is dependent on the quality of traffic data, system algorithms, and the hardware devices in use; it is also closely related to the mobile environment, such as road conditions, historical traffic conditions, and urban infrastructure. Because of this, no single solution solves traffic congestion everywhere. Hikvision believes that only by working closely with city authorities, public safety organizations, consultants, even academia and other relevant stakeholders, can applications and operational processes be developed to achieve the best possible outcomes. The possibilities for traffic video data are endless, especially now that it can employ artificial intelligence for advanced functionality. Harnessing its power will make all the difference, but the ultimate goal remains the same: safe and smooth traffic, smart mobility, and improved quality of human life.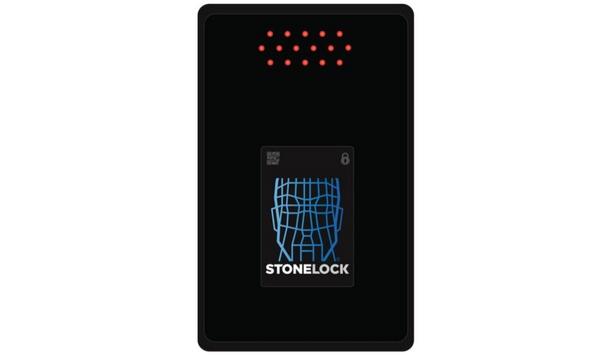 Johnson Controls Announces An Integration With Tyco Kantech EntraPass And StoneLock GO For Touchless Authentication
Johnson Controls, the provider of smart and sustainable buildings and the architect of OpenBlue digital platforms, is announcing the integration with Tyco Kantech EntraPass and StoneLock GO for opt-in 'faceless' recognition, designed to protect users by safeguarding their privacy without the use of photographs, while eliminating the need to physically touch the reader. Combining StoneLock GO with Kantech EntraPass security management software offers a completely contactless, universally compatible technology - regardless of gender, race or age - that is easily deployed and significantly reduces operational efforts. Stringent security protocols StoneLock GO offers unparalleled anti-spoofing and best-in-class False Acceptance Rate This integration will satisfy even the most stringent security protocols and will assist in mitigating threats from vulnerabilities such as weak PINs, code sharing - as well risks from surface contamination. While an access card or password is susceptible to theft or cloning, StoneLock GO offers unparalleled anti-spoofing and best-in-class False Acceptance Rate. This method of authentication ensures the people accessing facilities have been granted permission. Reliable identity confirmation Using state-of-the-art, near infrared sensors, StoneLock GO readers scan and store unique templates of enrolled users that are recognizable outside of the StoneLock System. The integration with EntraPass will provide a solution perfect for high security access control where reliable identity confirmation of user access is required. This purpose-built integration offers biometric rejections and other events natively available in EntraPass, such as forced door entries, enabling better situational awareness and offering a holistic report of what happens at the door.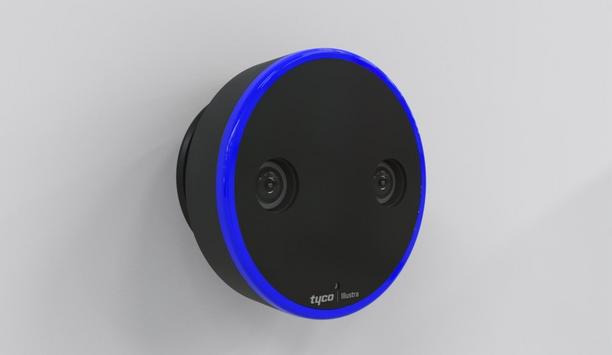 Johnson Controls Launches Tyco Illustra Insight Access Management Solution For Work Environment
Johnson Controls, the pioneer for smart and sustainable buildings, launches Tyco Illustra Insight, an intelligent frictionless access management solution for work environments where there is a requirement for a high level of security without disrupting the constant flow of employees, contractors and visitors. The solution offers an unobtrusive, stress free way for authorized people to smoothly move around buildings, places and spaces, and yet provides security personnel with a highly effective solution for controlling and visually verifying who has access to restricted areas. Facial recognition camera The cameras can be deployed at the optimal height of five to six feet for facial recognition Enabled by artificial intelligence and deep learning algorithms, Tyco Illustra Insight combines the functionality of access control management software and a facial recognition camera to simultaneously recognize multiple people as they approach an entrance. The device's integrated LEDs, combined with audible 'Welcome/Deny' messaging ensure employees, contractors and visitors intuitively know if they are authorized to enter an area. Anti-spoofing technology utilizes two lenses and a combination of IR and RGB video to distinguish between an actual person and a printed image or video of them. Faces can be accurately detected from up to three meters away, with simultaneous multi-face processing in less than one second, improving the flow of approved users. The cameras can be deployed at the optimal height of five to six feet for facial recognition within a wide field of view and varying heights, including wheelchair and taller users. Security sensitive areas "The range of applications where our new technology will be able to significantly contribute to enhancing a safer working environment is extremely wide and varied," said Rafael Schrijvers, Access Control Product Management, Security Products, Johnson Controls. "In healthcare and cleanroom environments, Tyco Illustra Insight removes the need for access control cards or buttons to be pushed, both of which are highly relevant to our customers amid the pandemic and beyond." At airports it negates the risk of card sharing and tailgating into security sensitive areas. In addition to facial recognition, Illustra Insight can flag persons of interest for an integrated access control system to action; for instance, generating an alert when a VIP is identified. Video surveillance technologies OpenBlue was designed with agility, flexibility and scalability in mind Installers and system integrators will no doubt find many other imaginative ways in which this innovative combination of access control and video surveillance technologies, enabled by artificial intelligence, can deliver real-life benefits to their end-user clients. Tyco Illustra Insight is part of the OpenBlue dynamic platform from Johnson Controls which, through its OpenBlue Healthy Buildings set of solutions, provides access to technology, such as smart equipment, infection control, contact tracing and social distance monitoring and other connected devices to make shared spaces safer, agile and more sustainable. OpenBlue was designed with agility, flexibility and scalability in mind to enable buildings to become dynamic spaces for customers that deliver environments that have memory, intelligence and unique identity. Access control system Although designed for seamless integration with Johnson Controls access control brands, the Tyco Illustra Insight solution can also be interconnected to any access control system with on-board traditional and modern wiring protocols. Additional features include: Sleek form factor with full color customizable LED light ring and configurable audible messages maintain an inviting environment with intuitive visual and audible responses for visitors and employees. The unique two-piece design of Tyco Illustra Insight ensures that the network interface is in a safe, protected area, with encrypted protocols used to ensure secure communications between the Tyco Illustra Insight camera head and the Insight control unit. Tyco Illustra Insight has been engineered in line with the Johnson Controls OpenBlue Cyber Solutions Product Security Program, designed to minimize the possibility of introducing vulnerabilities into electronic security solutions. Tyco Illustra Insight's light ring and the option to record personalized greetings in a number of different languages are just two ways in which design engineers have endeavored to create a unique user experience which enhances the device's ability to facilitate the free flow of people and set a new standard for automated video and access control.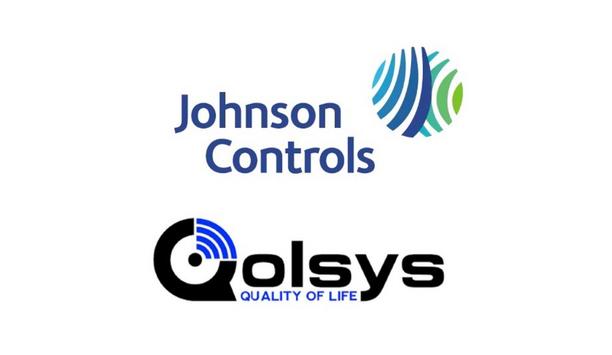 Johnson Controls Acquires Qolsys, Inc. To Enhance Its Smart Building Solutions Portfolio
Johnson Controls has announced it has acquired the remaining stake of Qolsys Inc., a globally renowned residential and commercial security and smart-home manufacturer, after owning a majority stake in the company since 2014. Smart building solutions expert Qolsys enhances Johnson Controls global innovation platform, delivering next generation security and smart building solutions. The Qolsys founders and leadership team will remain in Silicon Valley (San Jose, California), assuming key roles in Johnson Controls' global intrusion business. Qolsys enhances Johnson Controls global innovation platform, delivering next-gen smart building solutions Johnson Controls continues in its mission to deliver smarter, safer, more intelligent and connected buildings, by deploying emerging technologies, such as embedded IP, artificial intelligence and machine learning through state-of-the-art solutions and partnerships. Johnson Controls is at the forefront of fundamental transformation of how spaces and places are perceived and enjoyed by balancing and responding to the flow of information, services and people that occupy buildings. OpenBlue digital platforms By applying data from both inside and outside buildings, Johnson Controls' OpenBlue digital platforms empower customers to manage operations, while delivering safety and security in dynamic and agile environments. "Qolsys has grown from a startup to a renowned security platform provider with over 4,000 dealers and service providers worldwide. Johnson Controls sees long-term opportunities to bring Silicon Valley innovation and culture to our broader cloud-enabled IoT solutions in building management, fire and HVAC businesses," said Jeff Williams, President of Global Products, Johnson Controls. "The opportunity to acquire Qolsys allows Johnson Controls to achieve operational efficiencies and scale across our global markets, while further enhancing the suite of products and services offered on our digital platform, OpenBlue." IQ Panel 2 Plus and peripherals The award-winning IQ Panel 2 Plus and peripherals have driven explosive growth in North America and across the globe with future-proof features, supported by over-the-air software updates, built-in panel camera, Bluetooth disarming and innovative installation, and diagnostic tools to reduce costs and increase user engagement and satisfaction. Qolsys continues to show consistent growth of services and dealers, which led to US$ 150 million in revenues during fiscal year 2019. "As the world becomes more connected and the innovation curve continues to ramp at unprecedented speed, we are excited to join Johnson Controls," said Dave Pulling, Qolsys Chief Executive Officer (CEO). Dave will be occupying the post of Vice President and General Manager of the global intrusion products business for Johnson Controls, which had US$ 500 million in revenue in fiscal year 2019. Advanced cloud-enabled solutions firm This is a major milestone in our 10-year journey to disrupt and transform the security industry" Dave adds, "We are committed to our customers in the security channel while continuing to invest in our roadmap and emerging verticals around the globe. This is a major milestone in our 10-year journey to disrupt and transform the security industry with advanced cloud-enabled solutions that transcend traditional intrusion offerings including advanced automation, energy management, apartment management, building management and wellness for aging in place." The combined volume of Qolsys, DSC, Bentel, Visonic - PowerG and Tyco products positions Johnson Controls as the market share major in advanced security solutions worldwide. IQ Hub, Panel, Water and Router products Qolsys recently announced roadmap products, including the IQ Hub, a lower-priced, third-generation IQ Panel; the IQ Router, a next-generation mesh networking solution to elegantly address the rapidly complex connected home; IQ Water, a connected water shut-off valve designed for mass market retrofit and a fourth generation IQ Panel due in 2021 with Qualcomm chipset supporting AI, M2M and next generation connectivity. Johnson Controls will offer Qolsys products throughout global markets. The IQ Panel 2 Plus and a full line of security and home automation devices are available from authorized Qolsys distributors.
Related white papers
Market Report: Cannabis At A Glance
Making Sense of Today's Security Camera Options