Hikvision Switchers & Switches
(14)
Browse Switchers & Switches
CCTV switcher products updated recently
Surge Protection For Security Installations: 2017 Saw Increased Investment
In 2017, DITEK saw how power surges from the many natural disasters that took place damaged many businesses. In a natural disaster, or even everyday business operations, a facility's entire investment in security, life safety and surveillance systems technology can be disabled or rendered useless in a few seconds. Surge protection solutions can mitigate those risks and protect security investments. Proactive Approach To Risk Mitigation Throughout 2017, we also witnessed a change in how enterprises view surge protection, which included how investments are being made in surge protection to protect valuable security, life safety and surveillance systems, while also reducing downtime, manpower costs, liability vulnerabilities, and possibly compliance issues that can force businesses to actually cease operations. Effective security management is about mitigating risks. But risks cannot be mitigated without a proactive approach. Enterprises and integrators, who take the time to assess risk and to develop a strategy to incorporate effective detection, deter and response criteria to protect physical assets will be successful in 2018. 2018 And Beyond That strategy includes designing surge protection into new security systems, while also adding surge protection to existing systems. Enterprises and security integrators who implement a surge protection strategy during security planning processes – or after – will be exercising prevention and mitigation, and they will be successful in 2018 and beyond. Surge protection devices have an untapped potential for enterprise surveillance and security systems In 2017, Ditek continued to offer security end users a solid surge protection solution. We also successfully educated system integrators, who are seeking value-added products or services to incorporate into their portfolios, on the importance of surge protection devices. Educating Security Integrators We believe that surge protection devices have an untapped potential for enterprise video surveillance and security systems, because they can and do meet safety and security challenges that have been rarely identified in the past. We are looking forward to 2018, when we will continue to develop new surge protection products – including a new product engineered to protect up to twelve individual fuel dispensers, which is critical to the financial operation of convenience stores. We will also continue to educate security integrators about the importance of including surge protection in the design/build RFP, to not only secure an enterprise's valuable security equipment, but also to help integrators to differentiate their capabilities and knowledge from the competition.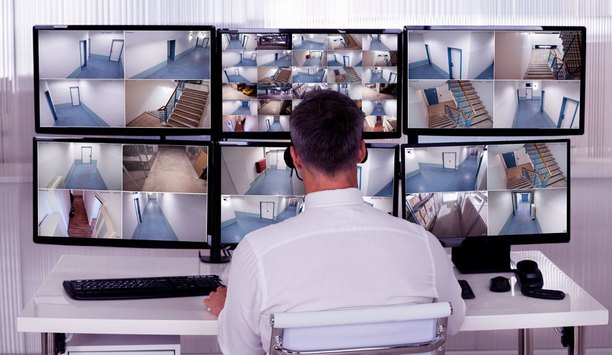 Technology Evolution Leads To Changes In Security Control Room Furniture
Technology is changing the look and function of today's security control rooms. Old-school CRT (cathode-ray tube) monitors are giving way to the thinner, flat screen monitors in the control room environment, but the transition is gradual. Randy Smith of Winsted still sees many control rooms that need to make the conversion, which is a boon to his company's business. Furniture today is designed differently to accommodate the thinner monitors, often with larger screens. Need For Integrated Rack Systems With the increase of IP-based systems comes the need for integrated rack systems that include advanced functionality such as cable management, adds Jim Coleman, National Sales Manager, AFC Industries. Server rooms are environmentally controlled by cooling systems and power systems monitored on the IP network. Low-profile flat screens allow centers to utilize space vertically, thus creating a smaller footprint for the consoles. Additionally, with IP-based systems, workstations will have a smaller footprint because there is less cumbersome equipment. In most cases the servers are stored in a secured, climate controlled environment to eliminate overheating of the servers and maintain their security, says Coleman. This environment also helps with cable and power management. AFC builds technical furniture racks that adhere to the precise needs of computer network server room operators. The company designs and fabricates LAN workbenches with versatile functionalities, and server room workstation racks that are scalable. There is a complete line of IT workbenches, IT computer racks and computer server rack mounts with flexible mounting options. In most cases the servers are stored in a secured, climate controlled environment to eliminate overheating of the servers and maintain their security Flexible Control Room Designs Matko Papic, Chief Technology Officer of Evans Consoles, says the transition from bulky CRT equipment to flat-screen (lower profile) monitors was a major disruption in control room design; it changed the whole dynamic. Another evolution is the use of IP video streaming, which allows more flexibility in manipulation of audio-video content, and requires more flexible control room designs. Another shift, driven by larger, higher-definition monitors, is a shift to fewer monitors that display more information. Instead of a smaller monitor for each information stream, larger monitors now consolidate that information into "dashboard" displays. Looking ahead, control rooms will need to be more flexible, both in the initial design and the ability to adapt to changing technology, says Papic. Legacy customers who are currently using PCs may be moving to more remote applications. Sit-stand equipment will continue to be increasingly prevalent. "There will be more emphasis on flexibility, technology integration, and the ability to change over the life of the system," says Papic. Consolidation Of Multiple Operations Into A Single System A trend in security is consolidation of multiple physical operations into a single system, says Papic. As a result, more customers are taking more interest in alarm management and situational awareness. How is the technology being used in terms of alarm triggers? How can the systems react rapidly and provide information to a larger audience in the control room? These questions impact how control rooms are designed, and Evans Consoles can adapt lessons learned from other markets to these trends in the security arena. Greater use of technology is inevitable, says Coleman of AFC Industries. "It is virtually impossible for humans to monitor all security data at the street level in our cities," he says. "As computers become more powerful and their programs more all-encompassing, we will see a greater shift to robotic and technology uses that will provide enhanced monitoring capabilities and safety reactions." Read our Control Rooms series here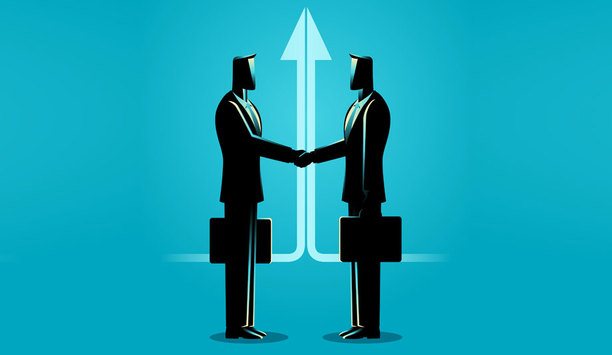 Will Security Industry Consolidation Stifle Innovation?
The security industry will continue to see consolidation through acquisition in 2017. At the advent of IP camera adoption, we saw a great decline in large vertically integrated companies, which spurred a new era of innovation within smaller IP camera manufacturers, VMS providers and other hardware companies for storage and managed switches. We are now living in a new era of consolidation that is taking us full-circle back to vertical integration. Ultimately, the industry as a whole suffers because this consolidation will stifle innovation until the next big technology disruption takes shape. Interoperability Across Different Verticals This time last year, we noted that the marketplace was moving toward converged technologies and the need for alarm management across multiple platforms into a common interface, turned out to be a popular request. If anything, we are only seeing just the beginning phases of this transition. The biggest surprise is that interoperability is not only confined to security technology, but also extends to parallel systems such as building automation, safety and environmental controls, and even Enterprise Resource Planning (ERP) software. Using Video Event Management Software (VEMS) alongside these intelligent platforms proves to be a valuable verification process for many new and exciting vertical markets. Arteco plans to continue the revenue growth and brand awareness achieved in 2016 Event-Based Video Security Software At Arteco, our highest growth sectors tend to be slightly insulated from economic fluctuation in the sense that we focus on securing critical infrastructure (electrical utilities and communications) as well as corporate and education campuses. Unfortunately, the continued growth in active shooter incidents have made physical security concerns top of mind for many organizations regardless of economic impact. The unexpected repercussions are that many new security technologies are emerging that cater to real-time event notification on both the macro and micro level. The exciting part of this trend is that users are leveraging a layered approach with multiple autonomous applications working together toward a common goal to improve security, which will hopefully ensure a high level of protection. Business Growth And Challenges Business has continued to grow year-over-year, and 2016 was a huge step forward for Arteco not only in terms of revenue growth, but also increased brand awareness in the United States and abroad. Our biggest challenge continues to be the crowded VMS market, which is filled with lower cost or even free substitute products. We are making great strides in overcoming this challenge by having a wonderful team of people, both on the technical and sales side of the organization, who are focused on finding new and innovative ways to advance intuitive, open and affordable event-based and intelligent video security software into 2017. See the full coverage of 2016/2017 Review and Forecast articles here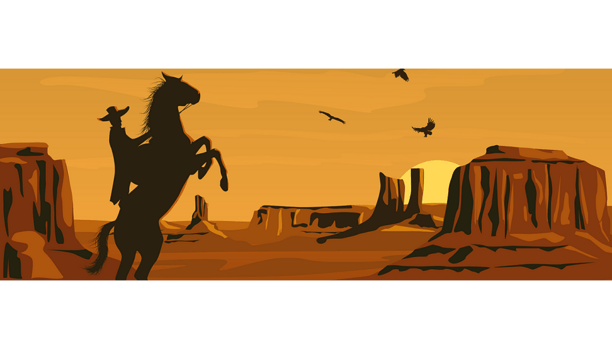 Hikvision Shares Awareness Of Cybersecurity Vulnerabilities With IoT Devices
As the media often reports, the world of cybersecurity can be seen like the 'Wild West'. There's now a wide range of Internet of Things (IoT) devices connected to the web, making this a hot topic. Among these devices are security cameras. IoT devices are computers that use software that makes them vulnerable. As the famous cybersecurity evangelist Mikko Hypponen says, "If a device is smart, it's vulnerable!" Hypponen is right. On a daily basis, new vulnerabilities are found in software, regardless of the manufacturer. In 2019, more than 12,000 vulnerabilities worldwide were made public and reported as a CVE (Common Vulnerability and Exposure) in the National Vulnerability Database (NVD). Unfortunately, vulnerabilities are a given. What really matters is how a company deals with and resolves vulnerabilities. Cybersecurity vulnerabilities Awareness of cybersecurity vulnerabilities is vitally important to protect one, one's business and the Internet Awareness of cybersecurity vulnerabilities is vitally important to protect one, one's business and the Internet, but it's also important to understand that a vulnerability is not synonymous with "backdoor", and is not necessarily indicative of "cheap quality." But there are companies out there that are embedding safeguards into their development processes to reduce the risks. One could see them as 'Sheriffs', taking steps to make this Wild West a little safer. Hikvision 'Secure-by-Design' Manufacturers of IoT devices can significantly reduce these vulnerabilities during the production of devices Security cameras, like all other IoT devices, are vulnerable to cyberattacks. Fortunately, manufacturers of IoT devices can significantly reduce these vulnerabilities during the production of devices, using a process called 'Secure-by-Design'. Implementation of Secure-by-Design requires a commitment on the part of the manufacturer's management team and a serious investment in resources and technology, which can result in a longer production process and a higher cost of the IoT device. Cost is often the reason why some IoT device manufacturers do not use Secure-by-Design (and are indeed cheaper). Hikvision is a producer of IoT devices that takes security and privacy very seriously and has implemented Secure-by-Design in its production process. Management supports this process and has even set up a dedicated internal cybersecurity structure charged with product cybersecurity. This group is also the central point of contact for all other cybersecurity matters. Product testing Hikvision Security Development Life Cycle (HSDLC) is an essential part of Hikvision's cybersecurity program The Hikvision Security Development Life Cycle (HSDLC) is an essential part of Hikvision's cybersecurity program. Cybersecurity checks take place at every stage of product development — from concept to delivery. For example, product testing takes place during the verification phase, the company also regularly invites well-known security companies and public testing platforms to conduct penetrating testing. There is no guarantee if Hikvision products are immune to hacking, but the HSDLC is a testament to a manufacturer that makes every effort to produce products that are as cyber secure as possible. In addition to the Secure-by-Design process, Hikvision opened a Source Code Transparency Center (SCTC) lab in California in 2018, being a lab to open such a center. At this center, U.S., the Canadian government and law enforcement agencies can view and evaluate the source code of Hikvision IoT devices (IP cameras and network video recorders). Hikvision firmware Hikvision has a Vulnerability Management Program in place when a vulnerability is discovered It's important to emphasize that no product is 100 percent secure. Hikvision has a Vulnerability Management Program in place when a vulnerability is discovered in a product. To date, vulnerabilities that have been reported to Hikvision and/or made publicly known, have been patched in the latest Hikvision firmware, and are readily available on the Hikvision website. In addition, Hikvision is a CVE CNA, and has committed to continuing to work with third-party white-hat hackers and security researchers, to find, patch and publicly release updates to products in a timely manner. These vulnerabilities are collected in the National Vulnerability Database (NVD) and are public. Hikvision recommends that customers who are interested in purchasing security cameras inquire about a manufacturer's cybersecurity practices and if they have an established Vulnerability Management Program. Cybersecurity questions to consider The cybersecurity of IoT devices is a topic that needs to be addressed in a serious way and it should play an essential role in the product development process, beginning at the concept phase of an IoT product. This requires time, investment and knowledge. Consider the following questions: Trust on the manufacturer of a low-cost security camera Manufacturer with a dedicated cybersecurity organization Manufacturer on handling the vulnerabilities These are the questions that everyone should ask themselves when making a purchase, be it a camera or any other IoT product. Cybersecurity practices There is no absolute 100% guarantee of security, but Hikvision has practices to ensure the cybersecurity for its cameras. Cooperation, with its customers, installers, distributors and partners, and full transparency are key elements to successfully secure IoT devices. When one reads cybersecurity news, one is invited to look beyond the headlines, and really get to know the companies that produce the IoT devices. Before one buys a security camera or any IoT device, it is advisable to check out the manufacturer's cybersecurity practices, look for a company with a robust vulnerability management program, a company that aligns itself with Secure-by-Design and Privacy-by-Design and a company that employs cybersecurity professionals who are ready and eager to answer one's questions. One may remember that there are Sheriffs out there, as well as bandits.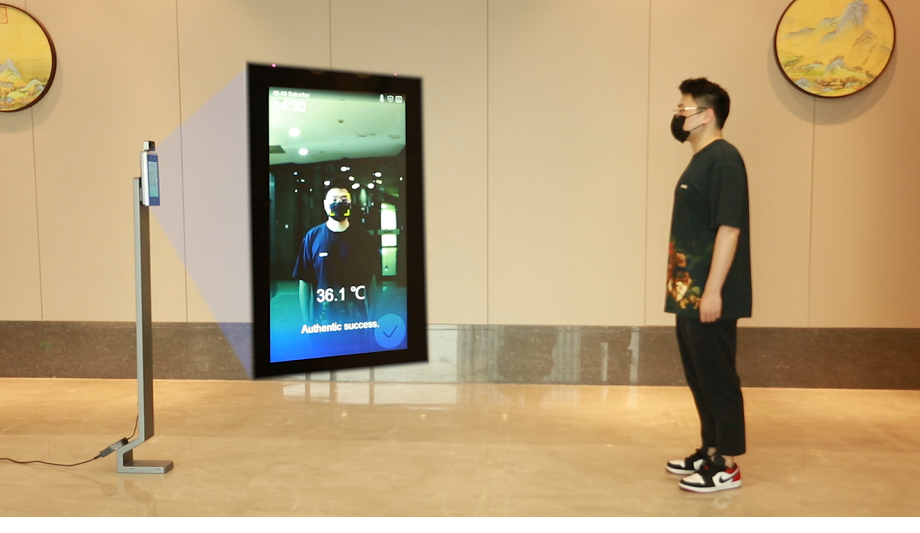 Hikvision Introduces MinMoe And Flow Control Solutions For Density Control, Temperature Screening, Mask Detection And Access Control
Businesses are now gradually reopening in many countries, and people can return to restaurants, office buildings, and public spaces. A safe reopening process will rely heavily on effective public health strategies, including increased testing for the virus, social distancing, occupancy restrictions, and cleaning and disinfection activities. In many countries, temperature measurement and the wearing of masks have been commonly made mandatory in both business and public environments. While social distancing and occupancy restrictions are considered necessary in public areas such as shopping malls and transportation hubs, workplaces like office buildings and industrial parks are looking for solutions featuring authorized entries with confidence. In lifting the restrictions for businesses and public areas, innovative video technologies can also help organizations meet and exceed health guidelines for safe and effective reopening. Temperature screening at entry The Centers for Disease Control and Prevention (CDC) in the United States, a very well-known public health organization, have issued new guidelines for reopening offices. The CDC advises daily health checks including temperature screenings before employees enter a workplace. To achieve this, security cameras equipped with thermographic video technology can be an effective tool for rapid and safe initial temperature screening. Applications include, for example, schools, industrial parks, hospitals, office buildings, malls and hotels, etc. Hikvision's temperature screening solutions offer various product types including installed thermographic cameras, handheld thermographic cameras, metal detector doors, and MinMoe access terminals that can be flexibly deployed for a wide range of applications. Video monitoring for mask compliance Wearing masks is recommended as a measure to contain respiratory droplets and protect the general public. Masks are also commonly included in worldwide health guidelines towards reopening. Store managers also need to identify and mitigate areas where shoppers may congregate Hence, compliance with this guideline has become crucial to many organizations. Video technology can help monitor the use of protective masks in clever and unobtrusive ways. AI algorithms can detect whether a person is wearing a mask. The system then triggers a pre-defined action if no mask is detected, such as, for example, a voice prompt or a link to an access system to deny entry. This provides a simple way to monitor the situation, or even to remind people of the rules. Hikvision's thermal and AcuSense cameras, as well as MinMoe temperature screening terminals are equipped to detect masks. A specialized interface on Hikvision's DeepinMind NVRs can also be used to visually display temperature and mask status together, making monitoring much easier. Crowd density control Social distancing plays an important role in "flattening the curve" in the spread of the coronavirus. These technologies use people counting and 3D modeling to measure the distance between people accurately In various countries, the recommended physical distancing might differ slightly, but maintaining a distance of a meter or more (3-6 feet) will remain a key recommendation of health authorities. In addition, store managers also need to identify and mitigate areas where shoppers may congregate, so as to ensure safe shopping spaces. Technologies incorporating social distancing and occupancy detection can be put into places like these to assist the process. Hikvision Flow Control Hikvision's Flow Control system utilizes highly accurate people counting technology. A clear, dynamic display and real-time alerts ensure pre-defined capacity thresholds are never exceeded, even in locations with multiple entrances and exits, such as, for example, shopping malls and supermarkets. Video solution provides the necessary features and functionalities to assist with the process of social distancing A digital sign can be integrated at entrance areas to display real-time occupancy data, as well as temperature and mask information, letting customers know when it is safe to enter premises. In waiting areas such as cash registers in supermarkets and indoor ATMs in malls, Hikvision's video solution provides the necessary features and functionalities to assist with the process of social distancing. These technologies use people counting and 3D modeling to measure the distance between people accurately. The exact measurement can be adjusted, well within the social distancing minimum separation guidelines. Touch-free access control Schools and workplaces have previously made use of traditional access control and time attendance systems such as ID card swiping, PIN codes, or fingerprint scans, which require staff and students to frequently touch shared surfaces. This only increases the risk of spreading infection. With touch-free access control terminals, organizations can not only eliminate the risk, but greatly enhance their daily operational efficiency. Hikvision's MinMoe temperature screening terminals unify temperature screening, mask detection, and access control & time attendance in one model. The system only grants entries when the guidelines are met, which is particularly useful in highly-populated workplaces like industrial parks and office buildings.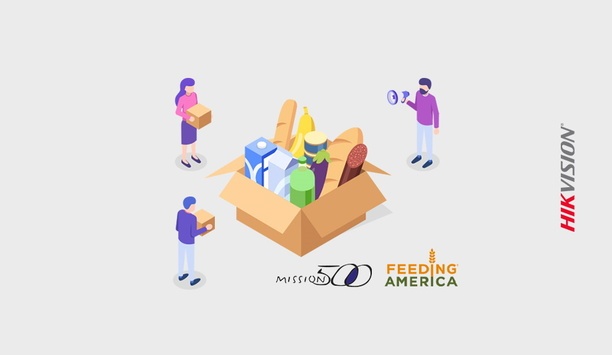 Hikvision USA Donates Funds To The Security Industry's COVID-19 Relief Response Project
Hikvision USA announces it is donating $5,000 to help kick off the Security Industry's COVID-19 Relief Response project, organized by Mission 500. Mission 500, a non-profit organization that works with the security industry to serve the needs of children and communities in crisis, has partnered with Feeding America, the largest domestic hunger-relief organization, with the goal of providing 'one million meals' to families in need across the U.S. Creating unprecedented uncertainty Hikvision's donation will be used as matching funds for the first $5,000 donated to the project. Please click here to learn more about Mission 500's 'Million Meal Challenge' and to make a donation. Hikvision is always happy to partner with Mission 500 and it is pleased to work with Feeding America for the first time. For every $1 donated, Feeding America is able to provide 10 meals to families through its network of 200 foodbanks. "The COVID-19 crisis has created unprecedented uncertainty. With schools closed and many people out of work, hunger is a dire problem in our communities," said Marianne Chew, Hikvision USA Director of Marketing. "Working together, we can make a difference. Hikvision USA is very grateful to have the opportunity to work with Mission 500, Feeding America, and others in the security industry to support children and families in need," she added. Showing collective strength Ken Gould, Chairman of the Board, Mission 500 said that the security industry has repeatedly shown its collective strength. "Hikvision's donation to this initiative will provide 50,000 meals to children and families across the US, and Hikvision is inviting the people and companies in the industry to match this, as the first step in reaching the one million meal mark." Every year Hikvision employees participate in numerous Mission 500 volunteer events including the Security 5/2K, the Puerto Rico service trip where Hikvision employees helped victims of Hurricane Maria rebuild their homes, and kit building events for Title 1 school children in Connecticut and Florida.