VIVOTEK Switchers & Switches
(45)
Browse Switchers & Switches
CCTV switcher products updated recently
Surge Protection For Security Installations: 2017 Saw Increased Investment
In 2017, DITEK saw how power surges from the many natural disasters that took place damaged many businesses. In a natural disaster, or even everyday business operations, a facility's entire investment in security, life safety and surveillance systems technology can be disabled or rendered useless in a few seconds. Surge protection solutions can mitigate those risks and protect security investments. Proactive Approach To Risk Mitigation Throughout 2017, we also witnessed a change in how enterprises view surge protection, which included how investments are being made in surge protection to protect valuable security, life safety and surveillance systems, while also reducing downtime, manpower costs, liability vulnerabilities, and possibly compliance issues that can force businesses to actually cease operations. Effective security management is about mitigating risks. But risks cannot be mitigated without a proactive approach. Enterprises and integrators, who take the time to assess risk and to develop a strategy to incorporate effective detection, deter and response criteria to protect physical assets will be successful in 2018. 2018 And Beyond That strategy includes designing surge protection into new security systems, while also adding surge protection to existing systems. Enterprises and security integrators who implement a surge protection strategy during security planning processes – or after – will be exercising prevention and mitigation, and they will be successful in 2018 and beyond. Surge protection devices have an untapped potential for enterprise surveillance and security systems In 2017, Ditek continued to offer security end users a solid surge protection solution. We also successfully educated system integrators, who are seeking value-added products or services to incorporate into their portfolios, on the importance of surge protection devices. Educating Security Integrators We believe that surge protection devices have an untapped potential for enterprise video surveillance and security systems, because they can and do meet safety and security challenges that have been rarely identified in the past. We are looking forward to 2018, when we will continue to develop new surge protection products – including a new product engineered to protect up to twelve individual fuel dispensers, which is critical to the financial operation of convenience stores. We will also continue to educate security integrators about the importance of including surge protection in the design/build RFP, to not only secure an enterprise's valuable security equipment, but also to help integrators to differentiate their capabilities and knowledge from the competition.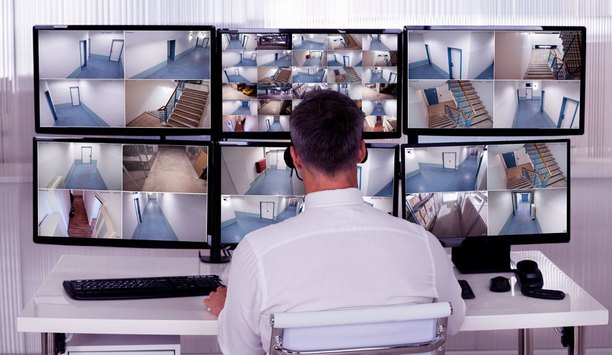 Technology Evolution Leads To Changes In Security Control Room Furniture
Technology is changing the look and function of today's security control rooms. Old-school CRT (cathode-ray tube) monitors are giving way to the thinner, flat screen monitors in the control room environment, but the transition is gradual. Randy Smith of Winsted still sees many control rooms that need to make the conversion, which is a boon to his company's business. Furniture today is designed differently to accommodate the thinner monitors, often with larger screens. Need For Integrated Rack Systems With the increase of IP-based systems comes the need for integrated rack systems that include advanced functionality such as cable management, adds Jim Coleman, National Sales Manager, AFC Industries. Server rooms are environmentally controlled by cooling systems and power systems monitored on the IP network. Low-profile flat screens allow centers to utilize space vertically, thus creating a smaller footprint for the consoles. Additionally, with IP-based systems, workstations will have a smaller footprint because there is less cumbersome equipment. In most cases the servers are stored in a secured, climate controlled environment to eliminate overheating of the servers and maintain their security, says Coleman. This environment also helps with cable and power management. AFC builds technical furniture racks that adhere to the precise needs of computer network server room operators. The company designs and fabricates LAN workbenches with versatile functionalities, and server room workstation racks that are scalable. There is a complete line of IT workbenches, IT computer racks and computer server rack mounts with flexible mounting options. In most cases the servers are stored in a secured, climate controlled environment to eliminate overheating of the servers and maintain their security Flexible Control Room Designs Matko Papic, Chief Technology Officer of Evans Consoles, says the transition from bulky CRT equipment to flat-screen (lower profile) monitors was a major disruption in control room design; it changed the whole dynamic. Another evolution is the use of IP video streaming, which allows more flexibility in manipulation of audio-video content, and requires more flexible control room designs. Another shift, driven by larger, higher-definition monitors, is a shift to fewer monitors that display more information. Instead of a smaller monitor for each information stream, larger monitors now consolidate that information into "dashboard" displays. Looking ahead, control rooms will need to be more flexible, both in the initial design and the ability to adapt to changing technology, says Papic. Legacy customers who are currently using PCs may be moving to more remote applications. Sit-stand equipment will continue to be increasingly prevalent. "There will be more emphasis on flexibility, technology integration, and the ability to change over the life of the system," says Papic. Consolidation Of Multiple Operations Into A Single System A trend in security is consolidation of multiple physical operations into a single system, says Papic. As a result, more customers are taking more interest in alarm management and situational awareness. How is the technology being used in terms of alarm triggers? How can the systems react rapidly and provide information to a larger audience in the control room? These questions impact how control rooms are designed, and Evans Consoles can adapt lessons learned from other markets to these trends in the security arena. Greater use of technology is inevitable, says Coleman of AFC Industries. "It is virtually impossible for humans to monitor all security data at the street level in our cities," he says. "As computers become more powerful and their programs more all-encompassing, we will see a greater shift to robotic and technology uses that will provide enhanced monitoring capabilities and safety reactions." Read our Control Rooms series here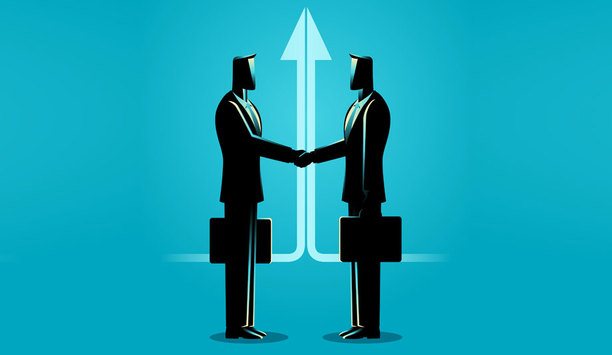 Will Security Industry Consolidation Stifle Innovation?
The security industry will continue to see consolidation through acquisition in 2017. At the advent of IP camera adoption, we saw a great decline in large vertically integrated companies, which spurred a new era of innovation within smaller IP camera manufacturers, VMS providers and other hardware companies for storage and managed switches. We are now living in a new era of consolidation that is taking us full-circle back to vertical integration. Ultimately, the industry as a whole suffers because this consolidation will stifle innovation until the next big technology disruption takes shape. Interoperability Across Different Verticals This time last year, we noted that the marketplace was moving toward converged technologies and the need for alarm management across multiple platforms into a common interface, turned out to be a popular request. If anything, we are only seeing just the beginning phases of this transition. The biggest surprise is that interoperability is not only confined to security technology, but also extends to parallel systems such as building automation, safety and environmental controls, and even Enterprise Resource Planning (ERP) software. Using Video Event Management Software (VEMS) alongside these intelligent platforms proves to be a valuable verification process for many new and exciting vertical markets. Arteco plans to continue the revenue growth and brand awareness achieved in 2016 Event-Based Video Security Software At Arteco, our highest growth sectors tend to be slightly insulated from economic fluctuation in the sense that we focus on securing critical infrastructure (electrical utilities and communications) as well as corporate and education campuses. Unfortunately, the continued growth in active shooter incidents have made physical security concerns top of mind for many organizations regardless of economic impact. The unexpected repercussions are that many new security technologies are emerging that cater to real-time event notification on both the macro and micro level. The exciting part of this trend is that users are leveraging a layered approach with multiple autonomous applications working together toward a common goal to improve security, which will hopefully ensure a high level of protection. Business Growth And Challenges Business has continued to grow year-over-year, and 2016 was a huge step forward for Arteco not only in terms of revenue growth, but also increased brand awareness in the United States and abroad. Our biggest challenge continues to be the crowded VMS market, which is filled with lower cost or even free substitute products. We are making great strides in overcoming this challenge by having a wonderful team of people, both on the technical and sales side of the organization, who are focused on finding new and innovative ways to advance intuitive, open and affordable event-based and intelligent video security software into 2017. See the full coverage of 2016/2017 Review and Forecast articles here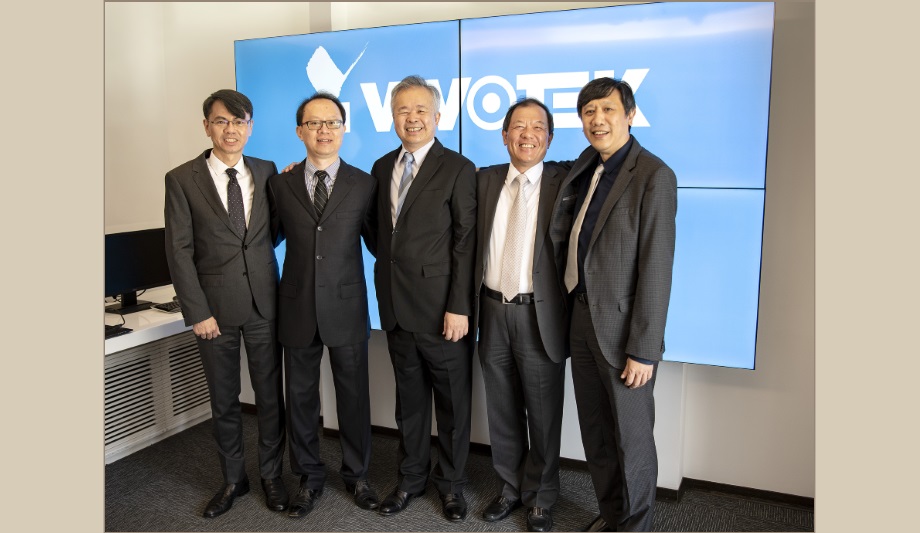 VIVOTEK Announces Election Of New Board Of Directors At Its 2020 Annual Shareholder Meeting
VIVOTEK, a globally renowned IP surveillance solution provider, held its 2020 Annual Shareholder Meeting and elected new Board of Directors. The nine new Directors elected to VIVOTEK's Board of Directors are Bill Lo, Simon Chang, Judy Wang, Zoe Cherng, Owen Chen, Eddy Lan, Ji-Ren Lee, Sin-Hui Yen, and Chung-Yang (Ric) Huang. VIVOTEK Board of Directors Three of those elected, Ji-Ren Lee, Sin-Hui Yen, and Chung-Yang (Ric) Huang are independent directors. VIVOTEK also held the first meeting of the Board of Directors. The board elected Mr. Bill Lo, the General Manager of Delta Building Automation Business Group as VIVOTEK's new Chairman. This new team will carry out leadership of VIVOTEK while enhancing corporate governance The VIVOTEK operation team includes: Chairman Mr. Bill Lo; President Mr. Alex Liao; Executive Vice President of Brand Business Group, Mr. William Ku; and Executive Vice President of ODM Business Group, Mr. Gordon Chen. This new team will carry out leadership of VIVOTEK while enhancing corporate governance and achieving long-term sustainability for the Company. Development of IP surveillance systems The former Chairman Mr. Owen Chen founded VIVOTEK Inc. in 2000, building on his profound experiences in Telecommunication research and development. Under Mr. Chen's leadership, VIVOTEK moved from technology licensing to the development of IP surveillance systems and focused on 3 core technologies: video, voice, and communication. He insisted that research, development, design and manufacture all take place in Taiwan and developed practices of Own Brand Manufacture (OBM) and Own Design Manufacture (ODM) from the outset. Expanding global footprint Under his leadership of over the past two decades, VIVOTEK held its Initial Public Offering (IPO) on the Taiwan Stock Exchange, expanded its global footprint into over 116 countries and established branch offices in 6 countries. With deep roots in Taiwan, VIVOTEK has grown into a global company of 1000 employees. The Company has ranked as Taiwan's top IP surveillance company and is the only Taiwanese company among the top 20 in the global security market. Global IP surveillance market Facing the fierce competition of globalisation, the company decided to partner with Delta Electronics in 2017" With regards to VIVOTEK's long history in the field, Mr. Owen Chen said, "Over these two decades, we have strived to win this marathon. Now, this marathon has become a relay race. To overcome existing challenges, passing on the torch to reshape VIVOTEK is imperative." Owen adds, "Facing the fierce competition of globalization, the company decided to partner with Delta Electronics in 2017. Combining our strengths, VIVOTEK is able to advance development in technology, channel penetration and operation efficiency. I will remain on VIVOTEK's board of directors. In this way we can retain and continue to build a sustainable business in VIVOTEK." Partnership with Delta Electronics Bill Lo, the new Chairman of VIVOTEK, now serves as the General Manager of the Building Automation Business Group at Delta Electronics Inc. Before joining Delta Electronics in 2017, he worked at IBM for over twenty years with proven track records in international business development, customer service, and coordination capability. Mr. Bill Lo stated, "I'm very proud to serve in my new position as Chairman of VIVOTEK. Security and video surveillance are such critical aspects of building automation as they go beyond and extend diverse applications in smart cities, smart retail and smart transportation. I will work side by side with VIVOTEK's team; together we can maximize and synergize our two companies."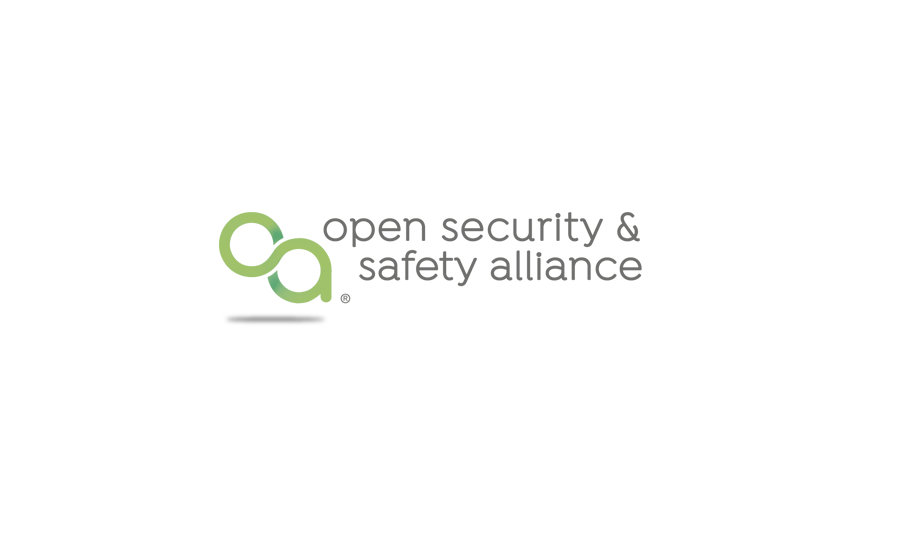 Open Security and Safety Alliance Announce Commercial Video Security Cameras And Application Interface Specification
The Open Security & Safety Alliance (OSSA), an industry body comprised of influencers and innovative organizations from all facets of the security, safety and building automation space, announced a series of milestones achieved in the past 20 months since the Alliance opened its doors. Significant markers include the OSSA common Technology Stack and two resulting specifications, the introduction of the first OSSA-inspired digital marketplace, and the newly unveiled "Driven by OSSA" designation for the first commercially available video security devices based on the Alliance philosophy and purpose. These accomplishments roll up into the organization's overall vision of 'one global approach to fuel the creation of new value within the security and safety space.' Consistency across video security devices The OSSA-orchestrated ecosystem is designed to enhance trust, and to enable innovation and opportunity for industry stakeholders and customers. The initiative is anchored by OSSA's first Technology Stack, which describes the fundamental thoughts on how to create harmony across video security devices to enhance trust and enable innovation. Under the umbrella of this guiding document, and further solidifying it, the Alliance is now launching the first two in a series of technical specifications, being: OSSA Application Interface Specification This technical specification (available to OSSA members only) defines a set of four interfaces which collectively enable third-party software applications to run on video security cameras following the Technology Stack. The input stream describes the video frames and messages the applications can subscribe to. The web API describes how applications can make use of the camera's webserver to support, configuration and data upload to the application. The system APIs provide system information regarding OS version, capabilities and information about the video security camera. This is needed to understand the features and APIs that are available on the cameras to make use of device-specific functionality. The streaming application model allows applications to interact with each other. Apps can share their results, such as events and scene descriptions, with other apps on the device or (video management) software in the network. OSSA Compliant Device Definition Specification This technical specification sets the core system requirements for video security cameras following the OSSA Technology Stack to provide a basis of trust and for app interoperability across vendors. This spec is publicly available. The First "Driven by OSSA" Commercial Cameras Camera manufacturers have started to introduce to the market, devices designed to reduce fragmentation and orchestrate harmony within an open ecosystem for the surveillance industry. The first manufacturers to launch cameras based on OSSA's Technology Stack include Topview/Qisda, Ability/AndroVideo, Bosch (through their INTEOX camera line), VIVOTEK and Hanwha Techwin. The first commercially available products based on the specifications set forth by the Alliance, OSSA will receive a signage mark for video security cameras. Companies that use this "Driven by OSSA" signage: Are full OSSA members; have signed the OSSA by-laws guiding amongst other things minimum requirements regarding data security and privacy protection. Follow the OSSA Technology Stack for video security devices that prescribes the use of an open operating system (OS). Security & Safety Things, an OSSA member company, developed the open OS and made it available to OSSA members. Ensure seamless connectivity within one centralized digital marketplace. Offer the ability to install and execute third-party apps on their cameras. One Centralised Digital Marketplace OSSA is driving the creation of one centralized marketplace to unite demand and supply in the market. Camera devices that are built in accordance with OSSA's Technology Stack, so-called "Driven by OSSA" devices, can benefit from this marketplace which consists of (1) a development environment (2) an application store and (3) a device management portal. System integrators, using the application store, can deploy available apps across devices, in a brand independent manner, to meet specific customer requirements. App developers will find in the development environment comprehensive tools, documentation and libraries to develop new software applications. These new apps can then be offered for sale through the application store. "This is an exciting time for security and safety professionals as the main industry players pivot together in a new direction based on digital connections afforded by the IoT," said Johan Jubbega, President, Open Security & Safety Alliance. "In these current times of global change and uncertainty, it's of vital importance that we persist in our quest for new market opportunities and current market efficiencies, and we're proud to be facilitating this movement that is shaping the future of the security and safety systems environment."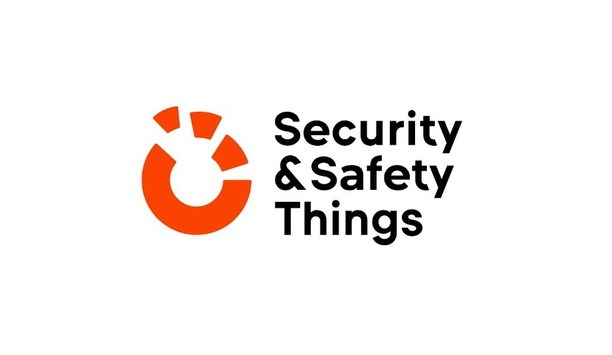 Security And Safety Things GmbH Reshapes Video Analytics And Computer Vision With IP Cameras
Security & Safety Things GmbH (S&ST) is set to reshape innovation in video analytics and computer vision with the commercial availability of a number of new smart IP security cameras, from a variety of vendors, that leverage the Security & Safety Things open and secure IoT platform. This new generation of security cameras will operate using the free S&ST camera operating system, which enables the cameras to run multiple AI-enabled applications in parallel. The apps automate the analysis of video data to produce valuable operational intelligence for business optimization as well as provide easy to deploy tools that can aid in re-opening measures from the COVID-19 pandemic. Pandemic health and safety mandates "Organizations of all sizes around the world need flexible, easy to deploy solutions that enable compliance with constantly changing pandemic health and safety mandates and provide future value to ramp up and optimize their ongoing business operations," says Hartmut Schaper, chief executive officer, Security & Safety Things. Companies can now deploy cameras, running the S&ST OS and using a selection of apps" "Companies can now deploy cameras, running the S&ST OS and using a selection of apps from our Application Store, to detect the absence of facial coverings in a retail environment. Tomorrow, the same camera can help that same retailer to optimize merchandise placement based on store foot traffic, in one store or throughout the enterprise, along with further optimizations." IP-based surveillance footage Qisda/Topview will be the first camera manufacturer to launch a camera running the S&ST OS in May, followed in quick succession by AndroVideo, who will also start shipping their S&ST enabled cameras in Q2. Bosch is making their INTEOX camera line available as of July followed by camera firms Vivotek and BSTsecurity who plan to ship a bit later in Q3. The first devices from Hanwha Techwin that run the S&ST OS are expected to be commercially available in Q4. Security & Safety Things, Hanwha, Vivotek, Bosch, Qisda/Topview, and AndroVideo are also all proud members of the OpenSecurity and Safety Alliance (OSSA). The free Security & Safety Things OS is built on the Android Open Source Project (AOSP). It leverages the expanding processing and analytic power of modern IP cameras to exponentially increase the amount of operational intelligence that can be mined from traditional IP-based surveillance footage. Drone threat detection It already features more than 50 applications from more than 35 developer partners The applications that can be installed on these cameras, both in an on-premise as well as a remote setting, are created by highly specialized third-party developers and are available through the platform's open Application Store. It already features more than 50 applications from more than 35 developer partners, with more than 30 additional apps expected to hit the store soon. In addition to pandemic applications, use cases include detection of weapons, behavioral analysis, payment systems for parking garages, drone threat detection and even identifying objects presented for purchase in a cash register transaction for cashier-free retail environments. Security & Safety Things, together with some of its camera and system integration partners are already running projects in a live setting. These projects use, for example, heat mapping and queue analysis in retail stores and automated payment processing and license plate recognition for barrier free traffic. These types of applications are running in pilots with the parking management solutions provider Peter Park as well as with the mobility provider SIXT.
Featured white papers
Automatic Vehicle Identification: State Of The Industry 2020
Download
How Analytics Engines Mitigate Risk, Ensure Compliance And Reduce Cost
Download
11 Considerations For Embedded System RFID Readers
Download