VIVOTEK Digital video recorders (DVRs)
(1)
Browse Digital video recorders (DVRs)
Digital video recorder (DVR) products updated recently
Physical Security And The Cloud: Why One Can't Work Without The Other
Human beings have a long-standing relationship with privacy and security. For centuries, we've locked our doors, held close our most precious possessions, and been wary of the threats posed by thieves. As time has gone on, our relationship with security has become more complicated as we've now got much more to be protective of. As technological advancements in security have got smarter and stronger, so have those looking to compromise it. Cybersecurity Cybersecurity, however, is still incredibly new to humans when we look at the long relationship that we have with security in general. As much as we understand the basics, such as keeping our passwords secure and storing data in safe places, our understanding of cybersecurity as a whole is complicated and so is our understanding of the threats that it protects against. However, the relationship between physical security and cybersecurity is often interlinked. Business leaders may find themselves weighing up the different risks to the physical security of their business. As a result, they implement CCTV into the office space, and alarms are placed on doors to help repel intruders. Importance of cybersecurity But what happens when the data that is collected from such security devices is also at risk of being stolen, and you don't have to break through the front door of an office to get it? The answer is that your physical security can lose its power to keep your business safe if your cybersecurity is weak. As a result, cybersecurity is incredibly important to empower your physical security. We've seen the risks posed by cybersecurity hacks in recent news. Video security company Verkada recently suffered a security breach as malicious attackers obtained access to the contents of many of its live camera feeds, and a recent report by the UK government says two in five UK firms experienced cyberattacks in 2020. Cloud computing – The solution Cloud stores information in data centres located anywhere in the world, and is maintained by a third party Cloud computing offers a solution. The cloud stores your information in data centres located anywhere in the world and is maintained by a third party, such as Claranet. As the data sits on hosted servers, it's easily accessible while not being at risk of being stolen through your physical device. Here's why cloud computing can help to ensure that your physical security and the data it holds aren't compromised. Cloud anxiety It's completely normal to speculate whether your data is safe when it's stored within a cloud infrastructure. As we are effectively outsourcing our security by storing our important files on servers we have no control over - and, in some cases, limited understanding of - it's natural to worry about how vulnerable this is to cyber-attacks. The reality is, the data that you save on the cloud is likely to be a lot safer than that which you store on your device. Cyber hackers can try and trick you into clicking on links that deploy malware or pose as a help desk trying to fix your machine. As a result, they can access your device and if this is where you're storing important security data, then it is vulnerable. Cloud service providers Cloud service providers offer security that is a lot stronger than the software in the personal computer Cloud service providers offer security that is a lot stronger than the software that is likely in place on your personal computer. Hyperscalers such as Microsoft and Amazon Web Service (AWS) are able to hire countless more security experts than any individual company - save the corporate behemoth - could afford. These major platform owners have culpability for thousands of customers on their cloud and are constantly working to enhance the security of their platforms. The security provided by cloud service providers such as Claranet is an extension of these capabilities. Cloud resistance Cloud servers are located in remote locations that workers don't have access to. They are also encrypted, which is the process of converting information or data into code to prevent unauthorized access. Additionally, cloud infrastructure providers like ourselves look to regularly update your security to protect against viruses and malware, leaving you free to get on with your work without any niggling worries about your data being at risk from hackers. Data centres Cloud providers provide sophisticated security measures and solutions in the form of firewalls and AI Additionally, cloud providers are also able to provide sophisticated security measures and solutions in the form of firewalls and artificial intelligence, as well as data redundancy, where the same piece of data is held within several separate data centres. This is effectively super-strong backup and recovery, meaning that if a server goes down, you can access your files from a backup server. Empowering physical security with cybersecurity By storing the data gathered by your physical security in the cloud, you're not just significantly reducing the risk of cyber-attacks, but also protecting it from physical threats such as damage in the event of a fire or flood. Rather than viewing your physical and cybersecurity as two different entities, treat them as part of one system: if one is compromised, the other is also at risk. They should work in tandem to keep your whole organization secure.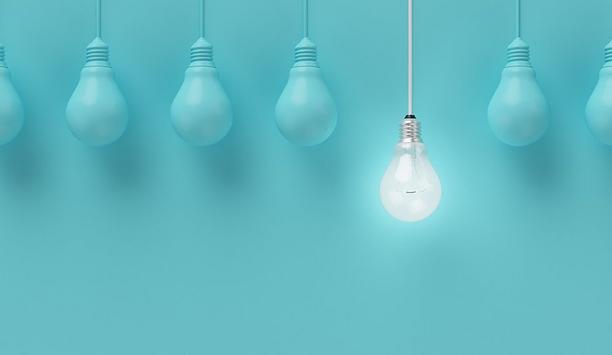 The Intrinsic Role Of Lighting For Video Surveillance Clarity And Performance
The sound of sirens in the distance is commonplace, nowadays. Whether related to a medical emergency or everyday crimes, such as theft, property crimes, and so on, we're all accustomed to hearing these sirens by now. It is worth noting that many incidents that police respond to take place at night. According to a recent report by the Sleep Judge, more than half of murders, manslaughter, sexual assaults, robberies, aggravated assaults and motor vehicle thefts happen long after the sun has set. To anyone looking to address the round-the-clock security challenge, deploying the most comprehensive surveillance solution is a must, and this means, looking at the instrumental role illumination plays in video capture. Limitations of Traditional Video Surveillance If surveillance cameras can't be used to prevent, detect and/or resolve crimes that occur in these areas, the entire security operation is obsolete For surveillance cameras relying on video analytics and artificial intelligence (AI) to deliver functionalities such as facial recognition, license plate reading and motion detection, nighttime crimes can pose something of a problem. Without adequate illumination, images from video cameras are grainy and unusable. Without proper lighting, potential criminals and moving objects essentially become indistinguishable, at night, thereby inhibiting even the most advanced security technologies. This limitation of traditional surveillance technology not only hinders immediate police response, but it also stops crime investigations dead in their tracks. Often, without video evidence that is clear and discernible, conviction in a court of law is next to impossible. A common response to this issue is to place security cameras near streetlights or well-lit areas. After all, according to NPR, street lights are effective in deterring crime, as "there are people — neighbors, pedestrians or police — to actually see suspicious activity." However, even if streetside and primary entrances are well lit, the areas that still need most to be surveilled are rear or side doorways shrouded by darkness, unlit back alleys, and so on. If surveillance cameras can't be used to prevent, detect and resolve crimes that occur in these areas, the entire security operation is obsolete. Best-in-class security solutions must be able to see everything, day and night. A Purpose-Designed Solution to the Problem Addressing this issue is easier than you might think. Much like a human eye needs some sort of light to "see," so does video surveillance technology. Integrating external illuminators into a security solution can optimize camera performance exponentially, expanding a camera's video capture and coverage abilities and ensuring the operation of video analytics, day and night. Opting for an external illuminator allows system integrators to select a device that matches the exact emission range of a camera's field of view (FOV). The result is an evenly lit visual field, where captured images are clear and effective for security purposes. The two most common options available to integrators include infrared (IR) and white light illuminators. Each technology is built to optimize particular deployments, depending on their needs. Infrared Versus White Light IR illuminators emit IR light, which is invisible to the human eye and perfect for covert surveillance operations. When cameras need to be able to detect potential threats over long distances, IR illuminators are perfect for the job as they typically have longer emission ranges. IR illuminators are optimal for surveillance operations in license plate recognition, border patrol, safe cities, theme park, and medical sleep lab applications. If an end user needs to implement full-color video analytics for identification purposes, such as facial, object and license plate recognition, white light illuminators are undoubtedly an integrator's best bet. IR illumination and traditional thermal security cameras, after all, are only able to provide black-and-white images, whereas object recognition software often identifies objects based on their color. White light illuminators installed alongside AI-powered surveillance cameras enable enhanced video image clarity, which, optimizes video analytics performance. When customers want to physically deter suspicious activity, deploying white light illuminators is effective. A recent study out of Crime Labs New York found that businesses that deployed visible lights to deter crime "experienced crime rates that were significantly lower," which "led to a 36 percent reduction in 'index crimes'". On top of all this, LED based white lights operate at low running costs and typically have long lifespans, saving end users thousands of dollars a year in energy costs without having to sacrifice surveillance optimization. External Versus Built-In Illumination Security customers looking to use lighting to deter crime and improve the performance of video surveillance may consider "all-in-one" solutions, as some cameras have LEDs (light emitting diodes) built into them. These LEDs typically encircle the lens and therefore shed light in whatever direction the camera is pointed. However convenient these may seem, built-in illumination can cause problems.Cameras deployed without proper illumination are rendered blind, especially at night First, LEDs built into cameras and next to other electronic components often cause heat to build up, which attracts insects that can trigger motion detection and obstruct a camera's view. This heat buildup also shortens the LED lights lifespan. Built-in LEDs also tend to create "hot spots" with glare and reflection back into the camera, often because these lights only cover a 30-degree field of view (FOV), even though the average camera's FOV is 90 degrees. This issue can severely limit a camera's visibility, essentially rendering those remaining 60 degrees dark and unusable. All in all, when integrating lighting solutions into your security deployment, a cost-effective solution that enhances a camera's video capture and coverage abilities, are external illuminators because they offer flexible choices of field of view and distances. Best-in-Class Solution When it comes to criminal conviction in a court of law, "seeing really is believing." Cameras deployed without proper illumination are rendered blind, especially at night, just as any security officer would be when patrolling the same unlit area. To guarantee end users the most reliable and highest performing security solution, consider integrating best-in-class illumination into your offerings.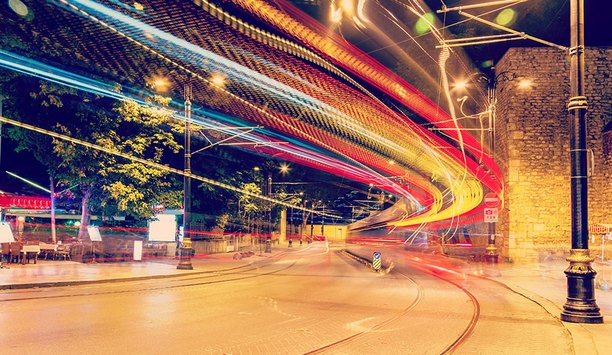 ONVIF Profile T And H.265: The Evolution Of Video Compression
In today's market, efficient use of bandwidth and storage is an essential part of maintaining an effective video surveillance system. A video management system's ability to provide analysis, real time event notifications and crucial image detail is only as a good as the speed and bandwidth of a surveillance network. In the physical security industry, H.264 is the video compression format used by most companies. Some companies also employ H.264 enhancements to compress areas of an image that are irrelevant to the user at a higher ratio within a video stream in order to preserve image quality for more important details like faces, license plates or buildings. The H.265, H.264's successor, will be increasingly used for compression in the future. Some companies are already using H.265 in their cameras and video management systems, while a host of other manufacturers are certainly preparing for its broader adoption in the years to come. Video Compression Technologies Reduced bandwidth and storage requirements are the primary benefits of video compression technologies Reduced bandwidth and storage requirements are the primary benefits of video compression technologies. In some cases, H.265 can double the data compression ratio of H.264, while retaining the same quality. Increased compression rate translates into decreased storage requirements on hard drives, less bandwidth usage and fewer switches – all of which reduce overall costs of system ownership. H.265 compression delivers a lower bitrate than H.264, which is relevant to end users and integrators because the lower bitrate reduces strain on hardware and can reduce playback issues. It's very important that the compression format that is used is supported in all of the different components of a system: cameras, desktop computers on which the VMS is running and the VMS itself. It is also good for end users and integrators to understand the basics of video compression. Having a basic understanding of compression allows users to tweak settings to reduce bandwidth usage even more. Many cameras come with default settings that can be changed to ultimately reduce costs. ONVIF Physical Security In the physical security industry, ONVIF is working to incorporate into its specifications the use of new formats such as H.265 but is not directly involved in developing the compression standards themselves. With Profile T, the new ONVIF video profile released will employ a new media service that is compression agnostic. This means that it can support new video compression formats, including H.265, as well as new audio compression formats, with the ability to include new video and audio codecs as needed in the future without having to redesign its media service. In the physical security industry, ONVIF is working to incorporate into its specifications the use of new formats such as H.265 Standardization organizations that are directly addressing new compression standards include the International Telecommunication Union (ITU), the Moving Picture Experts Group (MPEG) and a joint commission of the International Organization for Standardization (ISO)/International Electrotechnical Commission (IEC), which is addressing the coding of audio, picture, multimedia and hypermedia information. Other compression formats on par with H.264 and H.265 are being developed by companies such as Google. H.265 Compression Formats Using products that employ H.265 compression will reduce costs through bandwidth reduction, as will changing default settings on cameras, which are often conservative. Having a basic understanding of compression formats and how to tweak camera factory default settings also gives integrators the ability to further reduce bandwidth for added costs savings and increased system performance. These enhancements will analyse which parts of an image are most important and adjust local levels of compressions accordingly It is also worth noting that H.265 enhancements will likely be developed by camera manufacturers to further reduce bandwidth, as was the case with H.264. These enhancements will analyze which parts of an image are most important and adjust local levels of compressions accordingly. While H.265 itself is ready for prime time, its value as a tool for IP-based surveillance systems is dependent on support for the codec in all parts of the system – the VMS, server hardware, graphics cards and camera. Though widespread H.265 adoption is predicted, providers of these components are jumping on the H.265 bandwagon at different rates of speed. ONVIF is including support for H.265 in its new video profile, Profile T, because it believes it will become the most widely used compression format and ONVIF recognizes the need to anticipate that migration as a future need of the industry. The new media service, which will be implemented with Profile T, will be future-proof in that when new compression formats are released in the future, ONVIF can adopt them very quickly. That flexibility will definitely help integrators.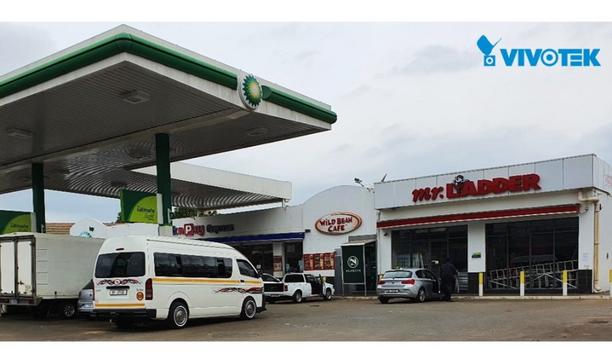 VIVOTEK Upgrades Security At South Africa's BP Manor Garage Gas Station
Providing a safe and secure environment to drive into the lane and fuel up vehicles is a key factor in ensuring improved customer satisfaction for a gas station. To offer better service to the customer, VIVOTEK the global pioneering IP surveillance provider has assisted BP Manor Garage Gas Station, located in Pietermaritzburg, South Africa, to upgrade their existing security system. Most of the existing cameras on-site at the BP Manor Garage Gas Station, installed about four years ago, were adequate for the customer's current requirements. The BP Manor Garage Gas Station did not want to replace most of the older cameras, meaning that retrofitting was an essential aspect of the project. However, major updates were required. Some of the older cameras were damaged because their seal had worn out, allowing water to enter. On the storage side, the user needed to retain recorded footage for four months while enabling remote viewing from a location that was about 5kms away. IP surveillance systems BP Manor already had a strong and positive history of using VIVOTEK complete IP surveillance systems, including network cameras, network video recorders (NVR), and video management software. This long-term partnership and trust ensured that the company continued to choose the same brand. A total of 50 cameras were installed, covering areas from driveways to cash points, the shop floor, pump islands, and staff rooms. VIVOTEK began the project by replacing the damaged cameras with IB9360-H and IB9388-HT. These bullet cameras deliver high-quality images and are weather-proof with an IP66 rating and vandal-proof with IK10-rated housing. In order to meet the unique demands of the gas stations, a mini fisheye camera with a 360-degree surround view can cover the shop floor, while box and fixed dome cameras cover an indoor cashpoint, and weather-proof and vandal-proof bullet cameras protect outdoor driveways. Network video recorders The result has meant that BP Manor can continue to grow its business intelligently The transformation also included three existing network video recorders (NVR) were replaced with a single 128 channel, 16 hot-swappable HDD bays NVR, the NR9782-v2. The whole system was connected and managed by VIVOTEK's state-of-the-art video management software VAST 2, empowering the customer to control the footage better with smart search, video analytics report, and third-party data source with Data Magnet functionality. Data Magnet The Data Magnet enables importing PoS data into VAST 2, providing rapid access to the recorded data while supporting the simultaneous display of sales transaction information during live streaming. The result has meant that BP Manor can continue to grow its business intelligently. Their customers can be assured of their safety and security as they return to this trusted brand, just as BP Manor has returned to VIVOTEK. "Ever since 2010, we have been supplying and installing VIVOTEK's IP surveillance system and offering them to our customers as a premium option. They provide unparalleled quality and performance. We remain loyal to the brand and can vouch for the product's durability and performance," stated Azam Paruk, Azrea Installations, Managing Partner.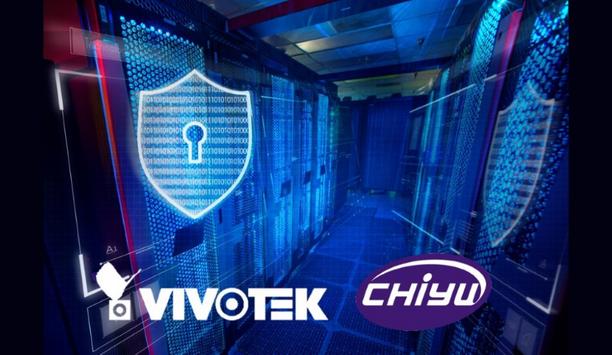 VIVOTEK Collaborates With Chiyu Technology On Integrated Access Control And IP Surveillance Solution
VIVOTEK, the globally-renowned IP surveillance solution provider, has in recent years been committed to offering comprehensive solutions through multiple strategic alliances. Integrated access control Partnering with Chiyu Technology, one of the most experienced access control system provider in Taiwan, VIVOTEK rolls out the latest integrated access control and IP surveillance solution, an one-stop shopping, seamless integration, and easily managed solution to meet the market's demand. Traditional access control system requires time, budget, and third-party partners to adopt and integrate the intelligent IP surveillance technology with it. This new integrated solution, however, can be adopted in various fields at once and establishes a considerably higher level of security. Equipped with facial recognition and video tagging With facial recognition and video tagging, the new solution can accurately verify who is entering a specified area With facial recognition and video tagging, the new solution can accurately verify who is entering a specified area and then subsequently track where visitors go once they have entered. VIVOTEK also provides a wide selection of versatile network cameras to deliver high-quality imagery in diverse and changing environmental conditions. More importantly, security staff can easily manage both IP surveillance and access control systems through VIVOTEK's VAST 2, user-friendly, intuitive video management software. All of these advanced features combine to provide an enhanced user experience while simplifying procedures of device setting and management. IP surveillance and access control integration "The integration of IP surveillance and access control has become a growing trend for Smart Security Systems. I believe this cooperation with IP surveillance pioneer VIVOTEK will build a mutually beneficial partnership, making us more competitive in the global industry," said Eric Chang, General Manager of Chiyu Technology. From network cameras, and access control systems to backend software, VIVOTEK provides one-stop shopping solutions to create a new standard of customer service. Strategic partnership "It is our pleasure to team up with Chiyu Technology. With their profound expertise in the industry, we can reinforce our solutions' capability and realize the potentials of our products. We will be relentlessly devoted to offering more comprehensive and compatible IP surveillance solutions to unlock new possibilities for different applications and vertical markets," said William Ku, Executive Vice President of VIVOTEK Brand Business Group.
Security & Safety Things Highlighted Collaborative Power Of Open Systems At Inaugural escon 2020 Digital Ecosystem Conference
Security and Safety Things GmbH, along with a roster of pioneers, highlighted the benefit of an open approach at the first ever escon 2020 digital Ecosystem Conference last week, discussing the current successes and future developments of smart cameras and open systems. Security & Safety Things (S&ST) also offered a sneak preview of 2021, which included the company's positioning as the fastest growing app store for smart cameras and several pilot projects in various vertical markets. "This past year offered us an opportunity to work together with our partners to find new ways to leverage our open ecosystem and address the challenges facing the global market, using the growing possibilities and innovative use cases in AI-enabled smart surveillance," said Hartmut Schaper, Chief Executive Officer, Security & Safety Things. Harmonization across systems "We are looking forward to continuing that industry transformation in 2021, and leveraging the ingenuity of the collaborative developer community. In effect integrators will be able to offer flexible, customized solutions and greater device choice for end users." Harmonisation across systems, Ma said, can help the industry unlock the power of data and bring value to stakeholders In addition to S&ST, speakers from industry pioneers spoke on the importance of open systems and a collaborative approach. Steve Ma, VP, Open Security & Safety Alliance and VP, VIVOTEK discussed how the current market is too fragmented - which has caused stagnation in the industry. Harmonization across systems, Ma said, can help the industry unlock the power of data and bring value to stakeholders. AI powered smart devices José Daniel Garcia Espinel, Global Innovation Director for Prosegur, presented on the use of surveillance cameras as AI powered smart devices to enable new capabilities in security monitoring and response. Espinel talked about how the combination of video surveillance, AI based processing and predictive algorithms will help to further automate the operational model of Security Operation Centers, reducing the unsustainable demands on operators to constantly monitor different screens for activity. Guest speaker highlights also included: Markus Berger-de León, Coach & Business Builder, McKinsey & Company highlighted the opportunities for the security industry, post-COVID-19 - as video analytic advancements for building security, automotive and retail environments grow Keven Marier, VP Technology Partners, Milestone discussed how an open approach offers developers different ways to infuse their technology into an ecosystem - offering more choice and flexibility to customers Vincent Poty, Digital Transformation Officer, STANLEY Security presented on the importance of turning security autonomy back to end-users, and the growing demand of a more data-centric approach Business development teams Key members of the S&ST product and business development teams provided updates on upcoming ecosystem and end user projects, including new industries of focus, such as customized solutions for transportation and harbor management, parking optimization, and healthcare and elder care facilities. S&ST also highlighted their growing Market Application Store - featuring 70+ apps designed to address more than 32 use cases that can be customized based on customer request.
Related white papers
Ensuring Cybersecurity Of Video
Security Investments Retailers Should Consider For Their 2021 Budget
Understanding Video Management Systems