VIVOTEK Network Video Recorders (NVR) / Network DVRs
(12)
Browse Network Video Recorders (NVR) / Network DVRs
Network Video Recorder (NVR) products updated recently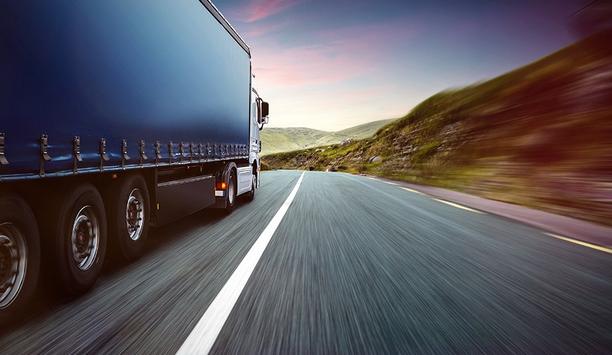 Securing Mobile Vehicles: The Cloud and Solving Transportation Industry Challenges
Securing Intelligent Transportation Systems (ITS) in the transportation industry is multi-faceted for a multitude of reasons. Pressures build for transit industry players to modernise their security systems, while also mitigating the vulnerabilities, risks, and growth-restrictions associated with proprietary as well as integrated solutions. There are the usual physical security obstacles when it comes to increasingly integrated solutions and retrofitting updated technologies into legacy systems. Starting with edge devices like cameras and intelligent sensors acquiring video, analytics and beyond, these edge devices are now found in almost all public transportation like buses, trains, subways, airplanes, cruise lines, and so much more. You can even find them in the world's last manually operated cable car systems in San Francisco. The next layer to consider is the infrastructure and networks that support these edge devices and connect them to centralized monitoring stations or a VMS. Without this layer, all efforts at the edge or stations are in vain as you lose the connection between the two. And the final layer to consider when building a comprehensive transit solution is the software, recording devices, or viewing stations themselves that capture and report the video. The challenge of mobility However, the transportation industry in particular has a very unique challenge that many others do not – mobility. As other industries become more connected and integrated, they don't usually have to consider going in and out or bouncing between networks as edge devices physically move. Obviously in the nature of transportation, this is key. Have you ever had a bad experience with your cellular, broadband or Wi-Fi at your home or office? You are not alone. The transportation industry in particular has a very unique challenge that many others do not – mobility Can you trust these same environments to record your surveillance video to the Cloud without losing any frames, non-stop 24 hours a day, 7 days a week, 365 days a year? To add to the complexity – how do you not only provide a reliable and secure solution when it's mobile, traveling at varying speeds, and can be in/out of coverage using various wireless technologies? Waiting to upload video from a transport vehicle when it comes into port, the station, or any centralized location is a reactive approach that simply will not do any longer. Transit operations require a more proactive approach today and the ability to constantly know what is going on at any given time on their mobile vehicles, and escalate that information to headquarters, authorities, or law enforcement if needed; which can only occur with real-time monitoring. This is the ultimate question when it comes to collecting, analyzing, and sharing data from mobile vehicles – how to get the video from public transportation vehicles alike to headquarters in real time! Managing video data In order to answer this question, let's get back to basics. The management and nature of video data differs greatly from conventional (IT) data. Not only is video conducted of large frames, but there are specific and important relationships among the frames and the timing between them. This relationship can easily get lost in translation if not handled properly. This is why it's critical to consider the proper way to transmit large frames while under unstable or variable networks. The Internet and its protocols were designed more than two decades ago and purposed for conventional data. Although the Internet itself has not changed, today's network environments run a lot faster, expand to further ranges, and support a variety of different types of data. Because the internet is more reliable and affordable than in the past some might think it can handle anything. However, it is good for data, but not for video. This combination makes it the perfect time to convert video recording to the Cloud! Video transmission protocol One of the main issues with today's technology is the degradation of video quality when transmitting video over the Internet. ITS are in dire need for reliable transmission of real-time video recording. To address this need a radical, yet proven, video transmission protocol has recently been introduced to the market. It uses AI technology and to adapt to different environments in order to always deliver high quality, complete video frames. This protocol, when equipped with encryption and authentication, enables video to be transmitted reliably and securely over the Internet in a cloud environment. One of the main issues with today's technology is the degradation of video quality when transmitting video over the Internet Finally, transportation industry has a video recording Cloud solution that is designed for (massive) video that can handle networks that might be experiencing high error rate. Such a protocol will not only answer the current challenges of the transportation industry, but also make the previously risky Cloud environment safe for even the most reserved environments and entities. With revolutionary transmission protocols, the time is now to consider adopting private Cloud for your transportation operations.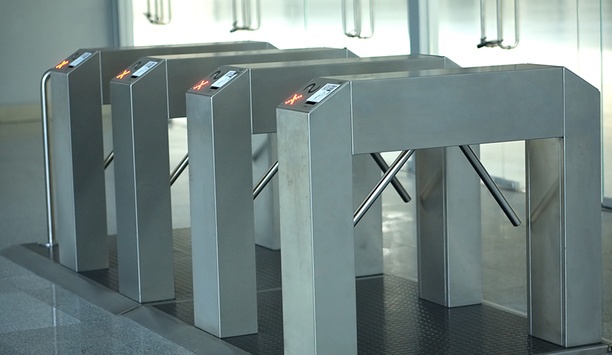 The Digital Transformation Of Modern Access Control Solutions
The safeguarding of premises through the monitoring of entrance and exit points has traditionally been a very manual aspect of security. Human operators have been relied on to make decisions about who to admit and deny based on levels of authorization and the appropriate credentials. The access control business, like many industries before it, is undergoing its own digital transformation But the access control business, like many industries before it, is undergoing its own digital transformation; one where the protection of premises, assets and people is increasingly delivered by interconnected systems utilising IoT devices and cloud infrastructure to offer greater levels of security and protection. Modern access control solutions range from simple card readers to two factor authentication systems using video surveillance as a secondary means of identification, right through to complex networks of thermal cameras, audio speakers and sensors. These systems, connected through the cloud, can be customized and scaled to meet the precise requirements of today's customer. And it's the ease of cloud integration, combined with open technologies and platforms that is encouraging increasing collaboration and exciting developments while rendering legacy systems largely unfit for purpose. Remote management and advanced diagnostics Cloud technology and IoT connectivity means remote management and advanced diagnostics form an integral part of every security solution.Cloud technology and IoT connectivity means remote management and advanced diagnostics form an integral part of every security solution. For example, as the world faces an unprecedented challenge and the COVID-19 pandemic continues to cause disruption, the ability to monitor and manage access to sites remotely is a welcome advantage for security teams who might otherwise have to check premises in person and risk breaking social distancing regulations. The benefits of not physically having to be on site extend to the locations within which these technologies can be utilised. As an example, within a critical infrastructure energy project, access can be granted remotely for maintenance on hard to reach locations. Advanced diagnostics can also play a part in such a scenario. When access control is integrated with video surveillance and IP audio, real-time monitoring of access points can identify possible trespassers with automated audio messages used to deter illegal access and making any dangers clear. And with video surveillance in the mix, high quality footage can be provided to authorities with real-time evidence of a crime in progress. Comprehensive protection in retail The use of connected technologies for advanced protection extends to many forward-looking applications. Within the retail industry, autonomous, cashier-less stores are already growing in popularity. Customers are able to use mobile technology to self-scan their chosen products and make payments, all from using a dedicated app. From an access control and security perspective, connected doors can be controlled to protect staff and monitor shopper movement. Remote management includes tasks such as rolling out firmware updates or restarting door controllers, with push notifications sent immediately to security personnel in the event of a breach or a door left open. Remote monitoring access control in storage In the storage facility space, this too can now be entirely run through the cloud with remote monitoring of access control and surveillance providing a secure and streamlined service. There is much to gain from automating the customer journey, where storage lockers are selected online and, following payment, customers are granted access. Through an app the customer can share their access with others, check event logs, and activate notifications. With traditional padlocks the sharing of access is not as practical, and it's not easy for managers to keep a record of storage locker access. Online doors and locks enable monitoring capabilities and heightened security for both operators and customers. The elimination of manual tasks, in both scenarios, represents cost savings. When doors are connected to the cloud, their geographical location is rendered largely irrelevant. Online doors and locks enable monitoring capabilities and heightened security for both operators and customers They become IoT devices which are fully integrated and remotely programmable from anywhere, at any time. This creates a powerful advantage for the managers of these environments, making it possible to report on the status of a whole chain of stores, or to monitor access to numerous storage facilities, using the intelligence that the technology provides from the data it collects. Open platforms powers continuous innovation All of these examples rely on open technology to make it possible, allowing developers and technology providers to avoid the pitfalls that come with the use of proprietary systems. The limitations of such systems have meant that the ideas, designs and concepts of the few have stifled the creativity and potential of the many, holding back innovation and letting the solutions become tired and their application predictable. Proprietary systems have meant that solution providers have been unable to meet their customers' requirements until the latest upgrade becomes available or a new solution is rolled out. This use of open technology enables a system that allows for collaboration, the sharing of ideas and for the creation of partnerships to produce ground-breaking new applications of technology. Open systems demonstrate a confidence in a vendor's own solutions and a willingness to share and encourage others to innovate and to facilitate joint learning. An example of the dynamic use of open technology is Axis' physical access control hardware, which enables partners to develop their own cloud-based software for control and analysis of access points, all the while building and expanding on Axis' technology platform. Modern access control solutions range from simple card readers to two factor authentication systems using video surveillance as a secondary means of identification Opportunities for growth Open hardware, systems and platforms create opportunities for smaller and younger companies to participate and compete, giving them a good starting point, and some leverage within the industry when building and improving upon existing, proven technologies. This is important for the evolution and continual relevance of the physical security industry in a digitally enabled world. Through increased collaboration across technology platforms, and utilising the full range of possibilities afforded by the cloud environment, the manufacturers, vendors and installers of today's IP enabled access control systems can continue to create smart solutions to meet the ever-changing demands and requirements of their customers across industry.
Cybersecurity: What We Can Do As An Industry
In 2017, IoT-based cyberattacks increased by 600%. As the industry moves towards the mass adoption of interconnected physical security devices, end users have found a plethora of advantages, broadening the scope of traditional video surveillance solutions beyond simple safety measures. Thanks in part to these recent advancements, our physical solutions are at a higher risk than ever before. With today's ever evolving digital landscape and the increasing complexity of physical and cyber-attacks, it's imperative to take specific precautions to combat these threats. Video surveillance systems Cybersecurity is not usually the first concern to come to mind When you think of a video surveillance system, cybersecurity is not usually the first concern to come to mind, since digital threats are usually thought of as separate from physical security. Unfortunately, these two are becoming increasingly intertwined as intruders continue to use inventive methods in order to access an organization's assets. Hacks and data breaches are among the top cyber concerns, but many overlook the fact that weak cybersecurity practices can lead to physical danger as well. Organizations that deploy video surveillance devices paired with advanced analytics programs often leave themselves vulnerable to a breach without even realizing it. While they may be intelligent, IoT devices are soft targets that cybercriminals and hackers can easily exploit, crippling a physical security system from the inside out. Physical security manufacturers Whether looking to simply gain access to internal data, or paralyze a system prior to a physical attack, allowing hackers easy access to surveillance systems can only end poorly. In order to stay competitive, manufacturers within the security industry are trading in their traditional analog technology and moving towards interconnected devices. Due to this, security can no longer be solely focused on the physical elements and end users have taken note. The first step towards more secured solutions starts with physical security manufacturers choosing to make cybersecurity a priority for all products, from endpoint to edge and beyond. Gone are the days of end users underestimating the importance of reliability within their solutions. Manufacturers that choose to invest time and research into the development of cyber-hardening will be ahead of the curve and an asset to all. Wireless communication systems Integrators also become complicit in any issues that may arise in the future Aside from simply making the commitment to improve cyber hygiene, there are solid steps that manufacturers can take. One simple action is incorporating tools and features into devices that allow end users to more easily configure their cyber protection settings. Similarly, working with a third party to perform penetration testing on products can help to ensure the backend security of IoT devices. This gives customers peace of mind and manufacturers a competitive edge. While deficient cybersecurity standards can reflect poorly on manufacturers by installing vulnerable devices on a network, integrators also become complicit in any issues that may arise in the future. Just last year, ADT was forced to settle a $16 million class action lawsuit when the company installed an unencrypted wireless communication system that rendered an organization open to hacks. Cybersecurity services In addition, we've all heard of the bans, taxes and tariffs the U.S. government has recently put on certain manufacturers, depending on their country of origin and cybersecurity practices. Lawsuits aside, employing proper cybersecurity standards can give integrators a competitive advantage. With the proliferation of hacks, malware, and ransomware, integrators that can ease their client's cyber-woes are already a step ahead. By choosing to work with cybersecurity-focused manufacturers who provide clients with vulnerability testing and educate end users on best practices, integrators can not only thrive but find new sources of RMR. Education, collaboration and participation are three pillars when tackling cybersecurity from all angles. For dealers and integrators who have yet to add cybersecurity services to their business portfolios, scouting out a strategic IT partner could be the answer. Unlocking countless opportunities Becoming educated on the topic of cybersecurity and its importance for an organization is the first step Physical security integrators who feel uncomfortable diving headfirst into the digital realm may find that strategically aligning themselves with an IT or cyber firm will unlock countless opportunities. By opening the door to a partnership with an IT-focused firm, integrators receive the benefit of cybersecurity insight on future projects and a new source of RMR through continued consulting with current customers. In exchange, the IT firm gains a new source of clients in an industry otherwise untapped. This is a win for all those involved. While manufacturers, dealers and integrators play a large part in the cybersecurity of physical systems, end users also play a crucial role. Becoming educated on the topic of cybersecurity and its importance for an organization is the first step. Commonplace cybersecurity standards Below is a list of commonplace cybersecurity standards that all organizations should work to implement for the protection of their own video surveillance solutions: Always keep camera firmware up to date for the latest cyber protections. Change default passwords, especially those of admins, to keep the system locked to outside users. Create different user groups with separate rights to ensure all users have only the permissions they need. Set an encryption key for surveillance recordings to safeguard footage against intruders and prevent hackers from accessing a system through a backdoor. Enable notifications, whether for error codes or storage failures, to keep up to date with all systems happenings. Create/configure an OpenVPN connection for secured remote access. Check the web server log on a regular basis to see who is accessing the system. Ensure that web crawling is forbidden to prevent images or data found on your device from being made searchable. Avoid exposing devices to the internet unless strictly necessary to reduce the risk of attacks.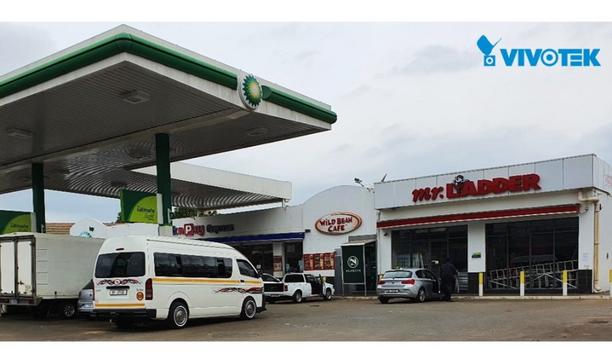 VIVOTEK Upgrades Security At South Africa's BP Manor Garage Gas Station
Providing a safe and secure environment to drive into the lane and fuel up vehicles is a key factor in ensuring improved customer satisfaction for a gas station. To offer better service to the customer, VIVOTEK the global pioneering IP surveillance provider has assisted BP Manor Garage Gas Station, located in Pietermaritzburg, South Africa, to upgrade their existing security system. Most of the existing cameras on-site at the BP Manor Garage Gas Station, installed about four years ago, were adequate for the customer's current requirements. The BP Manor Garage Gas Station did not want to replace most of the older cameras, meaning that retrofitting was an essential aspect of the project. However, major updates were required. Some of the older cameras were damaged because their seal had worn out, allowing water to enter. On the storage side, the user needed to retain recorded footage for four months while enabling remote viewing from a location that was about 5kms away. IP surveillance systems BP Manor already had a strong and positive history of using VIVOTEK complete IP surveillance systems, including network cameras, network video recorders (NVR), and video management software. This long-term partnership and trust ensured that the company continued to choose the same brand. A total of 50 cameras were installed, covering areas from driveways to cash points, the shop floor, pump islands, and staff rooms. VIVOTEK began the project by replacing the damaged cameras with IB9360-H and IB9388-HT. These bullet cameras deliver high-quality images and are weather-proof with an IP66 rating and vandal-proof with IK10-rated housing. In order to meet the unique demands of the gas stations, a mini fisheye camera with a 360-degree surround view can cover the shop floor, while box and fixed dome cameras cover an indoor cashpoint, and weather-proof and vandal-proof bullet cameras protect outdoor driveways. Network video recorders The result has meant that BP Manor can continue to grow its business intelligently The transformation also included three existing network video recorders (NVR) were replaced with a single 128 channel, 16 hot-swappable HDD bays NVR, the NR9782-v2. The whole system was connected and managed by VIVOTEK's state-of-the-art video management software VAST 2, empowering the customer to control the footage better with smart search, video analytics report, and third-party data source with Data Magnet functionality. Data Magnet The Data Magnet enables importing PoS data into VAST 2, providing rapid access to the recorded data while supporting the simultaneous display of sales transaction information during live streaming. The result has meant that BP Manor can continue to grow its business intelligently. Their customers can be assured of their safety and security as they return to this trusted brand, just as BP Manor has returned to VIVOTEK. "Ever since 2010, we have been supplying and installing VIVOTEK's IP surveillance system and offering them to our customers as a premium option. They provide unparalleled quality and performance. We remain loyal to the brand and can vouch for the product's durability and performance," stated Azam Paruk, Azrea Installations, Managing Partner.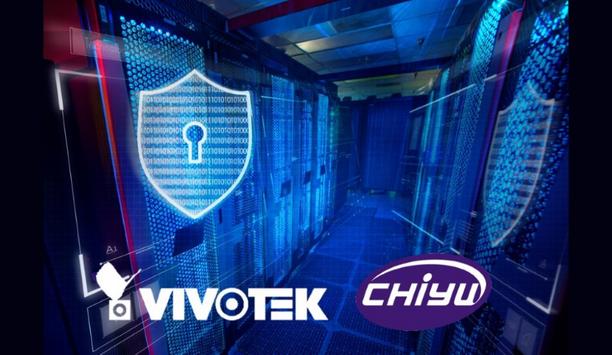 VIVOTEK Collaborates With Chiyu Technology On Integrated Access Control And IP Surveillance Solution
VIVOTEK, the globally-renowned IP surveillance solution provider, has in recent years been committed to offering comprehensive solutions through multiple strategic alliances. Integrated access control Partnering with Chiyu Technology, one of the most experienced access control system provider in Taiwan, VIVOTEK rolls out the latest integrated access control and IP surveillance solution, an one-stop shopping, seamless integration, and easily managed solution to meet the market's demand. Traditional access control system requires time, budget, and third-party partners to adopt and integrate the intelligent IP surveillance technology with it. This new integrated solution, however, can be adopted in various fields at once and establishes a considerably higher level of security. Equipped with facial recognition and video tagging With facial recognition and video tagging, the new solution can accurately verify who is entering a specified area With facial recognition and video tagging, the new solution can accurately verify who is entering a specified area and then subsequently track where visitors go once they have entered. VIVOTEK also provides a wide selection of versatile network cameras to deliver high-quality imagery in diverse and changing environmental conditions. More importantly, security staff can easily manage both IP surveillance and access control systems through VIVOTEK's VAST 2, user-friendly, intuitive video management software. All of these advanced features combine to provide an enhanced user experience while simplifying procedures of device setting and management. IP surveillance and access control integration "The integration of IP surveillance and access control has become a growing trend for Smart Security Systems. I believe this cooperation with IP surveillance pioneer VIVOTEK will build a mutually beneficial partnership, making us more competitive in the global industry," said Eric Chang, General Manager of Chiyu Technology. From network cameras, and access control systems to backend software, VIVOTEK provides one-stop shopping solutions to create a new standard of customer service. Strategic partnership "It is our pleasure to team up with Chiyu Technology. With their profound expertise in the industry, we can reinforce our solutions' capability and realize the potentials of our products. We will be relentlessly devoted to offering more comprehensive and compatible IP surveillance solutions to unlock new possibilities for different applications and vertical markets," said William Ku, Executive Vice President of VIVOTEK Brand Business Group.
Security & Safety Things Highlighted Collaborative Power Of Open Systems At Inaugural escon 2020 Digital Ecosystem Conference
Security and Safety Things GmbH, along with a roster of pioneers, highlighted the benefit of an open approach at the first ever escon 2020 digital Ecosystem Conference last week, discussing the current successes and future developments of smart cameras and open systems. Security & Safety Things (S&ST) also offered a sneak preview of 2021, which included the company's positioning as the fastest growing app store for smart cameras and several pilot projects in various vertical markets. "This past year offered us an opportunity to work together with our partners to find new ways to leverage our open ecosystem and address the challenges facing the global market, using the growing possibilities and innovative use cases in AI-enabled smart surveillance," said Hartmut Schaper, Chief Executive Officer, Security & Safety Things. Harmonization across systems "We are looking forward to continuing that industry transformation in 2021, and leveraging the ingenuity of the collaborative developer community. In effect integrators will be able to offer flexible, customized solutions and greater device choice for end users." Harmonisation across systems, Ma said, can help the industry unlock the power of data and bring value to stakeholders In addition to S&ST, speakers from industry pioneers spoke on the importance of open systems and a collaborative approach. Steve Ma, VP, Open Security & Safety Alliance and VP, VIVOTEK discussed how the current market is too fragmented - which has caused stagnation in the industry. Harmonization across systems, Ma said, can help the industry unlock the power of data and bring value to stakeholders. AI powered smart devices José Daniel Garcia Espinel, Global Innovation Director for Prosegur, presented on the use of surveillance cameras as AI powered smart devices to enable new capabilities in security monitoring and response. Espinel talked about how the combination of video surveillance, AI based processing and predictive algorithms will help to further automate the operational model of Security Operation Centers, reducing the unsustainable demands on operators to constantly monitor different screens for activity. Guest speaker highlights also included: Markus Berger-de León, Coach & Business Builder, McKinsey & Company highlighted the opportunities for the security industry, post-COVID-19 - as video analytic advancements for building security, automotive and retail environments grow Keven Marier, VP Technology Partners, Milestone discussed how an open approach offers developers different ways to infuse their technology into an ecosystem - offering more choice and flexibility to customers Vincent Poty, Digital Transformation Officer, STANLEY Security presented on the importance of turning security autonomy back to end-users, and the growing demand of a more data-centric approach Business development teams Key members of the S&ST product and business development teams provided updates on upcoming ecosystem and end user projects, including new industries of focus, such as customized solutions for transportation and harbor management, parking optimization, and healthcare and elder care facilities. S&ST also highlighted their growing Market Application Store - featuring 70+ apps designed to address more than 32 use cases that can be customized based on customer request.
Related white papers
Security Investments Retailers Should Consider For Their 2021 Budget
How End-to-End Video Security Solutions Can Help Your Organization With Social Distancing
Understanding Video Management Systems