LG Electronics Pan Tilt Systems
(1)
Browse Pan Tilt Systems
Pan tilt products updated recently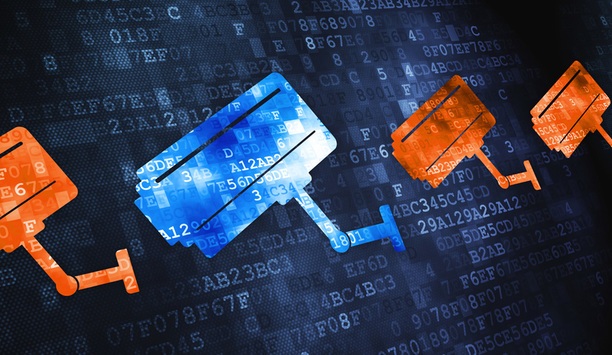 Overcoming Challenges And Mapping The Future Of Video Surveillance
Over the last year, we have continued to see the rise of manufacturers from China in the mid- to low-end market for video surveillance - a trend that currently shows no signs of tapering. Additionally, the shift from analog to IP systems has remained consistent, with end users increasingly looking to network-enabled devices to mitigate risk from both a physical and cyber perspective. Complex network attacks in 2016 demonstrated the need for increased network security for network-connected devices such as IP cameras and network video recorders. More and more manufacturers are considering the potential for such attacks when designing updates for existing hardware and software technology, strengthening password requirements, incorporating robust data encryption, and educating integrators and end users on how to put protocols in place to protect the valuable information being collected. Increased Security Collaborations Today's surveillance technology - and the new innovations right around the corner - incorporates more IT protocols in response to high-profile cyber incidents. As a result, IT standards will finally start being adopted by security system manufacturers over the course of the next few years. At the same time, we'll see increased collaboration between IT and security leaders within enterprises. Intelligent, Big Data Analysis Video technologies such as panoramic 360-degree cameras with advanced dewarping capabilities are being rapidly adopted, along with video analytics software that enables the extraction of data for business intelligence, apart from just security video. The future includes more widespread availability of cloud technologies and services. In 2017, we can look forward to the more widespread adoption of intelligent analytics and big data analysis, which has the potential to streamline processes and optimize sales operations for organizations to drive new levels of business intelligence. See the full coverage of 2016/2017 Review and Forecast articles here Save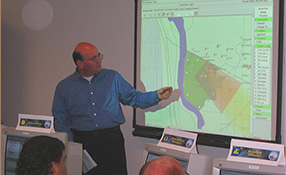 Getting Crisis Management And Emergency Planning Requirements Right
Think of crisis management and emergency planning as a customer service Do you have a written emergency management plan? Where is it? When was the last time you updated it? Developing and writing a corporate or organizational emergency management plan can take a long time. Once completed, however, the plan is there for you to access when you need it. In fact, that's wrong. According to crisis management authority Michael J. Fagel, emergency planning is supposed to take forever, and it should never go onto a shelf where no one might ever look at it again. "Emergency planning for crisis management is never finished," Fagel said. "Security is a process, a continuing task that you modify and refine to meet changing circumstances, while continuing to work on improving the overall system." Fagel has spent nearly four decades in fire, rescue, emergency medical services, law enforcement, public health emergency management and corporate safety and security. His experience includes responding to crises and disasters including the Oklahoma City Bombing and the World Trade Center in the wake of the 9/11 attacks. He also led a team of experts that authored the 2013 book "Crisis Management and Emergency Planning: Preparing for Today's Challenges," which was published by CRC Press, Taylor & Francis Group. For Fagel, the security process moves forward through clear communications. "Emergency planning is a culture with a communications methodology, where people in a hierarchical structure or chain of command work together to make things work. "By communications, I don't mean radios, email and texting. I mean talking face-to-face and person-to-person. Think of crisis management and emergency planning as customer service. You, as my customer, make me understand what you need, and I provide it." But It Won't Happen Here The worst probably won't happen, but something will undoubtedly happen. Maybe it won't be 9/11, but there will be a crisis. So you need a plan, one that evolves and keeps pace with your organization's risks and vulnerabilities. And you need your plan now. "Crisis management begins before the crisis," said Fagel. "You can't pass out your crisis manager business cards as the police arrive in response to an active shooter or bomb threat at your facility. According to crisis management authority Michael J. Fagel, emergency planning is supposed to take forever "You need to form relationships with first responders far ahead of time. You as the crisis manager must sit with the head of security and the building or campus manager and talk about and develop the plan." Then you have to practice or drill the plan, continued Fagel. As your town's crisis manager, what will you do if you lose the only hospital you have in your small town? Figure out what that means: It means that your response time to medical emergencies has grown from minutes to unacceptably high, because your town's two ambulances must deliver patients to the hospital in the next town, which is 40 miles away. You should have talked to the EMTs and asked them what equipment they would want if you had to put together a couple of temporary ambulances. You would also have to find vehicles. Would the police lend you two vans? Do you live in a tornado alley? What happens if a tornado tears into your town's middle school? Do the schools have a plan? You should probably talk to them about linking their plans with yours. "Crisis management and emergency planning require discussions, information, problem solving and facilitation ahead of time on a continuing basis," says Fagel. "What are the risks and vulnerabilities? How can you mitigate risks and vulnerabilities? A crisis manager thinks and communicates about these issues daily, imagining what might happen and how to respond." Currently, Fagel teaches courses in homeland security, terrorism, biodefense and other crisis management and emergency planning subjects at the Illinois Institute of Technology-Stuart School of Business, Masters in Public Affairs Program. He teaches similar courses at Northwestern University in the Masters of Public Policy and Administration Program. He also teaches courses in masters programs at Northern Illinois University, Benedictine University and Eastern Kentucky University.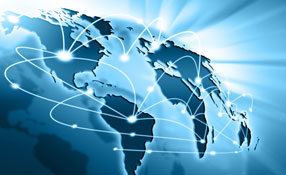 IP Network Requirements For Video Surveillance/physical Security
IT networks are expanding to include more users and applications The use of corporate IT network infrastructure for physical security applications such as video surveillance presents unique challenges. Jack Fernandes, President & CEO of American Fibertek, makes a case for separate networks using specialized equipment and technologies specifically designed for video surveillance which could also integrate other physical security functions. In today's business world, corporate IT networks are not only expanding to meet accelerating demand, but also to include more users and applications. As businesses use information technology (IT) to collect data from every corner of their business, the term "LAN sprawl" has been suggested to describe the multi-dimensional growth that is putting new stresses on the corporate network. One of the issues that comes with the expansion of local area networks (LANs) is how to control the network infrastructure, especially in relation to allowing users to access data.Given the transition of the physical security industry to systems based on Internet protocol (IP), often that data traveling along the enterprise LAN is related to physical security, including video surveillance. Video data can challenge networks both because it uses a lot of bandwidth and because the user has a high expectation of real-time video without latency. As growing networks accommodate the demands of more users and applications, it has become increasingly difficult for a video surveillance or security system to operate effectively. Many companies are concluding that the best approach is a separate IT infrastructure that is dedicated to video and other security systems.As the amount of network information flowing at any given time can lead to recording and viewing problems, video security systems should have their own network rather than running on a shared database. This approach can also take advantage of IT networking innovations designed specifically for the video and physical security marketplace. Advantages of a separate IP Network for surveillance videoTraffic on a video-specific network does not have to compete with other network data or deal with video quality issues. Dedicating a separate network to video applications enables the system to be designed especially for that purpose, including use of technologies to maximize functionality and dependability. Traffic on a video-specific network does not have to compete with other network data Performance-maximizing technologies for video networks include devices to monitor the efficient operation of the network. Such devices take into account variables such as power, environmental conditions and bandwidth usage. Network technologies designed for security/video systems can also facilitate integration of a range of security-related functionality.The Unique Needs Of Physical SecurityPhysical security information systems, including video, are critical to a company's security operation and general well-being. The security mission requires fail-safe systems that operate dependably over long periods of time, as well as those that are ready to respond when needed. Security systems also must be scalable, flexible and able to adapt to a company's changing protection needs, and should not have to compete for network resources with the growing number of other applications and users on the enterprise network.Video's bandwidth and system needs are too extensive for it to be relegated as part of an already overburdened corporate network infrastructure. Security has historically operated separately from other corporate functions, an arrangement that supports its distinctly focused mission and enables information systems for video and security applications to operate effectively and mostly independent of other corporate operations. The security market has unique needs. Not all IT is suitable or appropriate for IP video surveillance. It takes specialized equipment to meet the specific needs of the video and security market.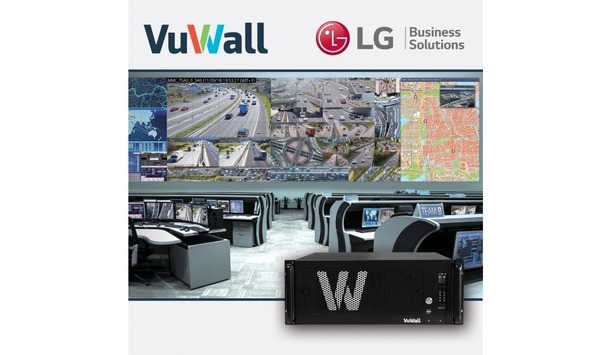 VuWall's VuScape Video Wall Processor Combined With LG's 55SVH7F Video Wall Display
VuWall, provider of video wall and AV network management solutions, announced a corporate partnership with LG Electronics, the global manufacturer of monitors, personal computers, digital signage, and commercial displays. This partnership allows VuWall and LG to offer customers a fully integrated control room solution that combines VuWall's advanced VuScape video wall processor with LG's latest 55SVH7F video wall display. "Our goal is to provide an easy-to-install, easy-to-use solution for professionals in command and control room environments so that they can focus on their 24/7 visualization experience and not worry about the technology," said Paul Vander Plaetse, CEO at VuWall.VuScape is a series of modular video wall processors and controllers designed for small and large-scale video walls "By partnering with LG, we continue to deliver on that commitment — by combining these two great technologies, our customers have even more powerful solutions for solving their real-world challenges." VuWall Touch Panel VuScape is a series of modular video wall processors and controllers designed for small and large-scale video walls. They can be combined with the VuWall Touch Panel, a PoE tablet with an intuitive interface designer, and as a complete, easy-to-use video wall management and operation solution. The LG 55SVH7F video wall display features a razor-thin, 0.44mm bezel or 0.88mm when measured from bezel to bezel. It also boasts vivid, dynamic picture quality with a higher and wider viewing angle, uniform color expression, and image gap reduction. Moreover, it features Smart Calibration, a simple and fast process that does not require an external device or human intervention. Controlling LG displays remotely Organizations will have a comprehensive ecosystem driving their video walls from anywhere in the facilityThe VuWall and LG integration offers customers the ability to control LG displays remotely using the VuWall scripting tool with VuScape controllers, giving control room operators and supervisors the utmost flexibility and ease of use. As a fully integrated platform, organizations will have a comprehensive ecosystem driving their video walls from anywhere in the facility. Customers can have their first look at the integrated solution in LG's new prestigious showroom in Paris where they can experience all the benefits of the new control room ecosystem. Providing best display technology "LG strives to continually advance and push the envelope, providing our customers with the best display technology in the world. This makes it vital to choose the right technology partners to address the needs of our customers in specific markets," said Harri Ekholm, Vice President of Sales from LG Electronics. "VuWall is a recognized leader in the command and control room industry with solutions known for their reliability and high-performance technology designed with a deep understanding of mission-critical needs. These features make VuWall the perfect partner for us."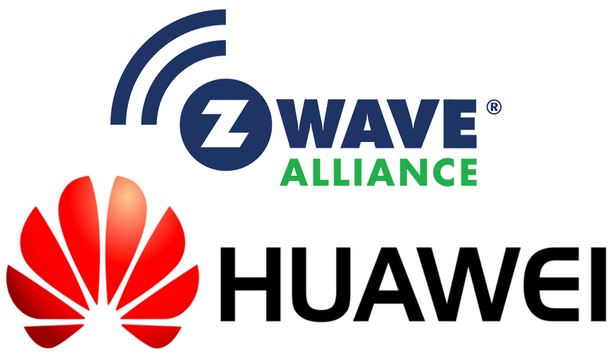 Huawei Joins The Z-Wave Alliance's Board Of Directors
The Z-Wave Alliance, an open consortium of global companies deploying the Z-Wave smart home standard, announces the addition of leading ICT solutions provider, Huawei, to the Alliance Board of Directors. Huawei joins principal members ADT, Alarm.com, FIBARO, Ingersoll-Rand, Jasco Products, LEEDARSON, LG Uplus, Nortek Security & Control, SmartThings, and Sigma Designs. Huawei is a leading global information and communications technology (ICT) solutions provider with innovative solutions, products and services used in more than 170 countries and regions. Many Z-Wave Alliance member companies, including Aeon Labs, LEEDARSON and FIBARO are part of Huawei's OceanConnect pre-integrated IoT ecosystem. Promoting partnerships among members The Z-Wave ecosystem has seen unprecedented growth in the last several years, with most major tech manufacturers, service providers and telcos putting Z-Wave inside their smart home solutions. As a Z-Wave Alliance Principal Member, Huawei will take on a greater role in leading the Alliance and help guide future initiatives as well as promote partnerships among members. "We are honored to increase our role in the Z-Wave Alliance by joining the Board of Directors," said Yang Qin, Cloud Communication Marketing Director of Huawei Cloud Core Network Product Line. "Z-Wave is a very important technology for the smart home and other vertical industries, and joining the Alliance is important for Huawei to promote the Z-Wave technology widely used in the IoT industry." "Huawei has long been an active member of the Z-Wave Alliance and joining the Board of Directors demonstrates their commitment to the growth of IoT in the smart home and to Z-Wave's leadership role in those markets," said Mitchell Klein, Executive Director. Z-Wave Alliance membership now has over 600 members worldwide, with over 2100 smart home and IoT certified devices.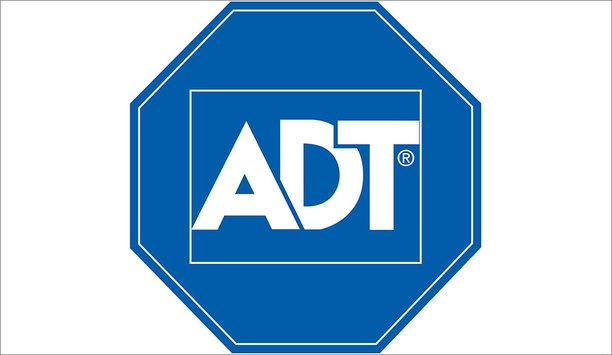 ADT Announces Nationwide Availability Of ADT Canopy With Retail Launch Of LG Smart Security
ADT's security-as-a-service solution extends reach through integrations with popular wearable and life safety connected technology partners ADT LLC, a provider of security and automation solutions for homes and businesses, announces the nationwide availability of ADT Canopy, a month to month contract service with 24/7 professional security monitoring via LG Smart Security, an all-in-one security and home automation device with full HD video capabilities. ADT Canopy will also extend their intrusion detection and panic response service offerings through new partnerships with leading smart home and consumer electronics brands, including Samsung, NETGEAR and Glympse. The LG Smart Security device can now be purchased online, and ADT Canopy security and video services can be added directly through the ADT Canopy for LG Smart Security mobile app. "Our core belief behind delivering ADT Canopy is that everyone deserves to feel safer, no matter where they are. With availability on new smart devices, no long-term contract and monthly costs under $10, customers can receive a potentially life-saving service designed to meet their needs," said Jay Darfler, Senior Vice President, Emerging Markets. "Since its inception more than 140 years ago, ADT's top priority is the safety of our customers. With over 20,000 employees that stand ready to do just that – more partners are seeking ADT." "Since its inception more than 140 years ago, ADT's top priority is the safety of our customers" Intrusion Detection LG Smart Security, an all-in-one security and home automation device with full HD video capabilities, recently made its debut as the first device to be secured by ADT Canopy. The collaboration between global consumer electronics leader LG Electronics and smart security pioneer ADT resulted in an intuitive, modern security solution – protected by the largest monitoring network in North America. At launch, LG Smart Security customers will have the option to choose from Intrusion Detection and Secure Video Storage solutions based on their lifestyle, and what they need protected. LG Smart Security will also serve as a smart home integration device allowing consumers to integrate other connected products and control them through the dedicated ADT Canopy for LG Smart Security mobile application. Beyond these two protection offerings, future Canopy product partnerships will include such applications as Panic Response and Life Safety. Customers who purchase an LG Smart Security device may sign up for a 60-day free trial of ADT Canopy monitoring, including seven-day video storage. Panic Response Protection Via Wearables As wearable technologies continue to enter the market, ADT Canopy will serve the growing segment of on-the-go consumers who want professional security monitoring on the connected and wearable devices that fit their lifestyle, like smartwatches. With the launch of ADT Canopy later this month, the Samsung Gear S2 and S3 smartwatches will be the first wearable devices to include this new level of personal protection. ADT Canopy Panic Response provides comfort and confidence by enabling users to signal for help by tapping on the ADT panic button app directly from the Gear S2 or S3 interface. The ADT Canopy app will provide key location information to ADT triggering a call from ADT's professional security agents to the individual or their designated emergency contact. The ADT Canopy Panic Response feature will be available on the Samsung Gear S2 and S3 making smart technology safe and affordable. The ADT Canopy Panic Response feature will be available on the Samsung Gear S2 and S3 making smart technology safe and affordable ADT Canopy Partners ADT continues to work with world-class home automation and IoT partners. Future integrations of the Canopy platform include: NETGEAR Arlo: Arlo Smart HD Security Cameras By NETGEAR: By integrating with the ADT Canopy platform, the customer's ability to use the existing Arlo self-monitoring application will be enhanced with 24/7 professional monitoring and response. The Arlo Family of Smart HD Security Cameras consists of wire-free indoor/outdoor connected cameras (WIFI and 3G/4G LTE) with night vision and both motion and audio triggered recording. Glympse: Glympse, a provider of location technology services, is partnering with ADT to integrate with the ADT Canopy professional monitoring platform. This new partnership will make ADT Canopy's Mobile Panic service available to Glympse customers in the mobile, IoT, automotive and enterprise segments. This enhancement will allow users to notify ADT's professional monitoring agents of emergency events with real-time location updates, either directly through an automotive system or an ADT panic button integrated directly into a Glympse-enabled mobile or auto app, or, partner service display. Glympse works with many top-tier companies to integrate their location sharing platform into their own products, applications and services. Those attending CES 2017 can learn more about ADT Canopy and its collaborators at ADT's display at The Venetian (Conference Room: Titian 2304) starting Thursday, January 5 through Sunday, January 8 during show hours.
Featured white papers
A Blind Spot In Governance, Risk And Compliance
Download
H.265 High Efficiency Coding: Video Compression For Security Applications
Download
How To Overcome The Storage Challenges Of Adopting Surveillance AI
Download