Videotec Pan Tilt Systems
(22)
Pan tilt products updated recently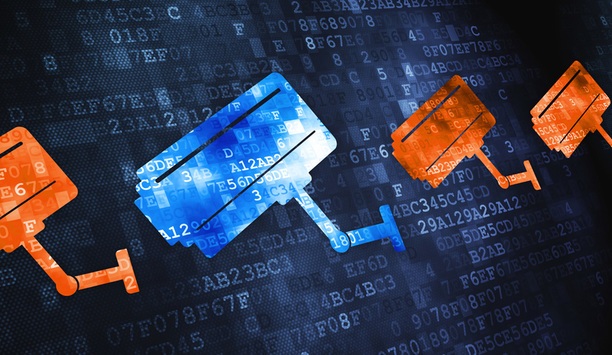 Overcoming Challenges And Mapping The Future Of Video Surveillance
Over the last year, we have continued to see the rise of manufacturers from China in the mid- to low-end market for video surveillance - a trend that currently shows no signs of tapering. Additionally, the shift from analog to IP systems has remained consistent, with end users increasingly looking to network-enabled devices to mitigate risk from both a physical and cyber perspective. Complex network attacks in 2016 demonstrated the need for increased network security for network-connected devices such as IP cameras and network video recorders. More and more manufacturers are considering the potential for such attacks when designing updates for existing hardware and software technology, strengthening password requirements, incorporating robust data encryption, and educating integrators and end users on how to put protocols in place to protect the valuable information being collected. Increased Security Collaborations Today's surveillance technology - and the new innovations right around the corner - incorporates more IT protocols in response to high-profile cyber incidents. As a result, IT standards will finally start being adopted by security system manufacturers over the course of the next few years. At the same time, we'll see increased collaboration between IT and security leaders within enterprises. Intelligent, Big Data Analysis Video technologies such as panoramic 360-degree cameras with advanced dewarping capabilities are being rapidly adopted, along with video analytics software that enables the extraction of data for business intelligence, apart from just security video. The future includes more widespread availability of cloud technologies and services. In 2017, we can look forward to the more widespread adoption of intelligent analytics and big data analysis, which has the potential to streamline processes and optimize sales operations for organizations to drive new levels of business intelligence. See the full coverage of 2016/2017 Review and Forecast articles here Save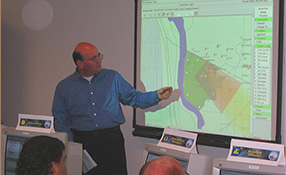 Getting Crisis Management And Emergency Planning Requirements Right
Think of crisis management and emergency planning as a customer service Do you have a written emergency management plan? Where is it? When was the last time you updated it? Developing and writing a corporate or organizational emergency management plan can take a long time. Once completed, however, the plan is there for you to access when you need it. In fact, that's wrong. According to crisis management authority Michael J. Fagel, emergency planning is supposed to take forever, and it should never go onto a shelf where no one might ever look at it again. "Emergency planning for crisis management is never finished," Fagel said. "Security is a process, a continuing task that you modify and refine to meet changing circumstances, while continuing to work on improving the overall system." Fagel has spent nearly four decades in fire, rescue, emergency medical services, law enforcement, public health emergency management and corporate safety and security. His experience includes responding to crises and disasters including the Oklahoma City Bombing and the World Trade Center in the wake of the 9/11 attacks. He also led a team of experts that authored the 2013 book "Crisis Management and Emergency Planning: Preparing for Today's Challenges," which was published by CRC Press, Taylor & Francis Group. For Fagel, the security process moves forward through clear communications. "Emergency planning is a culture with a communications methodology, where people in a hierarchical structure or chain of command work together to make things work. "By communications, I don't mean radios, email and texting. I mean talking face-to-face and person-to-person. Think of crisis management and emergency planning as customer service. You, as my customer, make me understand what you need, and I provide it." But It Won't Happen Here The worst probably won't happen, but something will undoubtedly happen. Maybe it won't be 9/11, but there will be a crisis. So you need a plan, one that evolves and keeps pace with your organization's risks and vulnerabilities. And you need your plan now. "Crisis management begins before the crisis," said Fagel. "You can't pass out your crisis manager business cards as the police arrive in response to an active shooter or bomb threat at your facility. According to crisis management authority Michael J. Fagel, emergency planning is supposed to take forever "You need to form relationships with first responders far ahead of time. You as the crisis manager must sit with the head of security and the building or campus manager and talk about and develop the plan." Then you have to practice or drill the plan, continued Fagel. As your town's crisis manager, what will you do if you lose the only hospital you have in your small town? Figure out what that means: It means that your response time to medical emergencies has grown from minutes to unacceptably high, because your town's two ambulances must deliver patients to the hospital in the next town, which is 40 miles away. You should have talked to the EMTs and asked them what equipment they would want if you had to put together a couple of temporary ambulances. You would also have to find vehicles. Would the police lend you two vans? Do you live in a tornado alley? What happens if a tornado tears into your town's middle school? Do the schools have a plan? You should probably talk to them about linking their plans with yours. "Crisis management and emergency planning require discussions, information, problem solving and facilitation ahead of time on a continuing basis," says Fagel. "What are the risks and vulnerabilities? How can you mitigate risks and vulnerabilities? A crisis manager thinks and communicates about these issues daily, imagining what might happen and how to respond." Currently, Fagel teaches courses in homeland security, terrorism, biodefense and other crisis management and emergency planning subjects at the Illinois Institute of Technology-Stuart School of Business, Masters in Public Affairs Program. He teaches similar courses at Northwestern University in the Masters of Public Policy and Administration Program. He also teaches courses in masters programs at Northern Illinois University, Benedictine University and Eastern Kentucky University.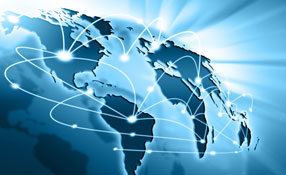 IP Network Requirements For Video Surveillance/physical Security
IT networks are expanding to include more users and applications The use of corporate IT network infrastructure for physical security applications such as video surveillance presents unique challenges. Jack Fernandes, President & CEO of American Fibertek, makes a case for separate networks using specialized equipment and technologies specifically designed for video surveillance which could also integrate other physical security functions. In today's business world, corporate IT networks are not only expanding to meet accelerating demand, but also to include more users and applications. As businesses use information technology (IT) to collect data from every corner of their business, the term "LAN sprawl" has been suggested to describe the multi-dimensional growth that is putting new stresses on the corporate network. One of the issues that comes with the expansion of local area networks (LANs) is how to control the network infrastructure, especially in relation to allowing users to access data.Given the transition of the physical security industry to systems based on Internet protocol (IP), often that data traveling along the enterprise LAN is related to physical security, including video surveillance. Video data can challenge networks both because it uses a lot of bandwidth and because the user has a high expectation of real-time video without latency. As growing networks accommodate the demands of more users and applications, it has become increasingly difficult for a video surveillance or security system to operate effectively. Many companies are concluding that the best approach is a separate IT infrastructure that is dedicated to video and other security systems.As the amount of network information flowing at any given time can lead to recording and viewing problems, video security systems should have their own network rather than running on a shared database. This approach can also take advantage of IT networking innovations designed specifically for the video and physical security marketplace. Advantages of a separate IP Network for surveillance videoTraffic on a video-specific network does not have to compete with other network data or deal with video quality issues. Dedicating a separate network to video applications enables the system to be designed especially for that purpose, including use of technologies to maximize functionality and dependability. Traffic on a video-specific network does not have to compete with other network data Performance-maximizing technologies for video networks include devices to monitor the efficient operation of the network. Such devices take into account variables such as power, environmental conditions and bandwidth usage. Network technologies designed for security/video systems can also facilitate integration of a range of security-related functionality.The Unique Needs Of Physical SecurityPhysical security information systems, including video, are critical to a company's security operation and general well-being. The security mission requires fail-safe systems that operate dependably over long periods of time, as well as those that are ready to respond when needed. Security systems also must be scalable, flexible and able to adapt to a company's changing protection needs, and should not have to compete for network resources with the growing number of other applications and users on the enterprise network.Video's bandwidth and system needs are too extensive for it to be relegated as part of an already overburdened corporate network infrastructure. Security has historically operated separately from other corporate functions, an arrangement that supports its distinctly focused mission and enables information systems for video and security applications to operate effectively and mostly independent of other corporate operations. The security market has unique needs. Not all IT is suitable or appropriate for IP video surveillance. It takes specialized equipment to meet the specific needs of the video and security market.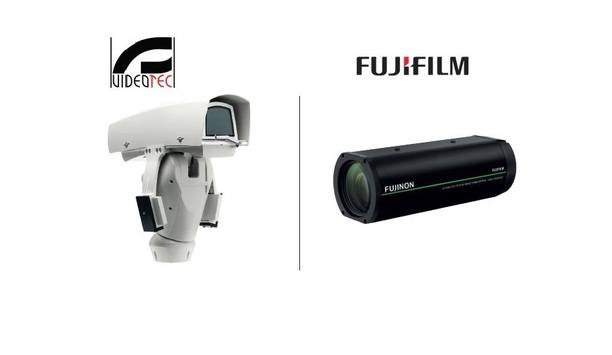 Fujifilm And Videotec Join Forces To Offer A Solution For Long-range Surveillance Applications
Fujifilm and Videotec announce a new collaboration, integrating top-performance products to supply an innovative solution for accurate long-range surveillance. This solution is ideal for protecting critical infrastructure and transportation networks, including airports, harbours, highways, borders and the environment. The combined system incorporates Fujifilm's new high-end SX800 camera into Videotec's ULISSE MAXI PTZ. Integrating the SX800 camera into the robust and precise ULISSE MAXI positioning unit is simple and fast, resulting in a first-class PTZ IP camera system for monitoring perimeters and extensive outdoor areas. Maximum resistance motors ULISSE MAXI is a powerful Full-IP PTZ for outdoor IP video surveillance, which can manage IP cameras with large-size lenses, with easy integration into a network system via ONVIF protocol. The sturdy mechanical structure and the powerful motors of the ULISSE MAXI PTZ are designed to guarantee maximum resistance to high operating stress, vibrations and to withstand harsh weather conditions. The unit is equipped with a wiper for removing rain and dust from the front glass. The SX800 camera lens offers a 40x optical zoom that covers a broad range of focal lengths from 20 mm on the wide-angle end to 800mm on the telephoto end, constantly providing sharp images and detailed closeups. It is complemented with 1.25x digital zoom to achieve long-range surveillance equivalent to 1000mm in focal length. The built-in image stabilizer accurately compensates for camera movement, typically caused by gusts of wind or structure vibrations. The system is particularly effective when shooting in the ultra-telephoto range, which is susceptible to even the smallest movement. Advanced de-Fog function With a highly sensitive sensor and advanced noise reduction, the SX800 can shoot clear footage with minimal noise even in low-light conditions. The advanced de-fog function brings vivid clarity to hazy images caused by light diffusion due to mist and dust. Alessio Grotto, President of Videotec said: "Our ULISSE MAXI coupled with Fujifilm's SX800 is the perfect solution when operating cameras in the most challenging environments, and to get the best possible image quality while meeting the needs of the most demanding long-range surveillance applications."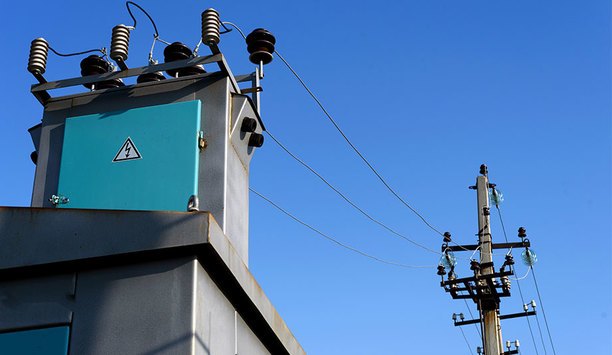 Products Targeting Critical Infrastructure Include Video and Intelligent Solutions
Intelligent solutions, such as those derived from artificial intelligence, help critical infrastructure organizations make sense of vast amounts of data. These integrated applications, such as advanced video analytics and facial recognition, can automatically pinpoint potential breaches and significant events, and send alerts to the appropriate personnel, departments, and agencies. These solutions can be powerful in unifying disparate command center technologies, fusing critical data input from emergency calls and responder activity to enhance situational awareness. Electrical substations are particularly vulnerable (and in need of extra security) due to their role in power distribution and the nature of their equipment. The challenge power utilities worldwide are facing is finding an affordable solution, which can help detect, deter and facilitate an informed response to a substation security event. Data capture form to appear here! U.S. regulations In the United States, this need is furthered by the physical security mandate CIP-014 issued by the North American Electric Reliability Corporation (NERC), calling for identification of security issues, vulnerability assessments and deployment of appropriate processes and systems to address. CIP-014 identification of security issues, vulnerability assessments and deployment of appropriate processes and systems to address CIP-104 specifically calls for implemented security plans that include measures to deter, detect, delay, assess, communicate, coordinate and respond to potential physical threats and vulnerabilities. Manufacturers of video and other systems are designing products to serve the critical infrastructure market. For example, Dahua Technology offers explosion-proof cameras with a combination of rugged reliability and superior optics that is a fit for surveillance of explosive and corrosive environments, including chemical plants, refineries, and other facilities in the oil and gas industry. This explosion-proof series of cameras are housed in enclosures that are certified to the ATEX and IECEx standards for equipment in explosive atmospheres. Each explosion-proof camera features Dahua's Starlight technology for ultra low-light sensitivity and high-definition sensors that deliver clear images in real-time. They are IP68-rated to prevent water and dust ingress. Each explosion-proof camera features Dahua's Starlight technology for ultra low-light sensitivity and high-definition sensors that deliver clear images in real-time Video footage in extreme temperatures Another manufacturer, Videotec, offers a range of cameras and housings that provide video footage regardless of aggressive external factors, such as ice cold, scorching heat, desert sand, the force of sea or wind, total darkness, pollution, corrosion and even explosive agents. SightSensor thermal systems enable a utility to detect and respond to substation security incidents across multiple sitesSightLogix smart thermal camera systems have been deployed to protect substations for electric utilities and other critical infrastructure facilities. SightSensor thermal systems enable a utility to detect and respond to substation security incidents across multiple sites, ranging from copper theft to vandalism while also meeting regulatory compliance. At each substation facility, Thermal SightSensors are positioned along the perimeter, and are paired with a high-resolution pan-tilt-zoom camera for alarm assessment. When a Thermal SightSensor detects an intruder, the target's location information is sent over the network to a SightTracker PTZ controller, which automatically zooms and steers PTZ cameras to follow the intruder. The target's location is also displayed on a topology site map to provide real-time situational awareness. Alarms are sent to the utility's 24-hour security operations center, which will contact law enforcement in real time when unauthorized intrusions are detected. Integrated intrusion detection and lighting systems The Senstar LM100 hybrid perimeter intrusion detection and intelligent lighting system is simplifying security at one U.S. electrical utility company. For years, the utility company had integrated its perimeter intrusion detection and lighting systems. The company has now installed the Senstar LM100 which provides detection and lighting in one product and saves them over $80,000 per site. The savings are a result of the reduction of electrical requirements, conduit, grounding, and associated labor, as well as the removal of certain equipment from project scope that are required for the two-system integration. The Senstar LM100's perimeter LED-based lighting acts as an initial deterrent. If an intruder persists and an attempt to cut, climb or otherwise break through the fence is detected, the closest luminaire begins to strobe, and an alert is sent via a security management system. The intruder knows immediately they have been detected and that their exact location is known by security and others in the vicinity.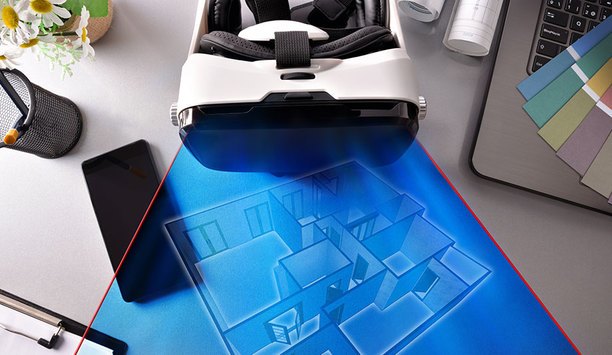 How Can Digitally Creating A Building Help Your Video Surveillance Project?
Building Information Modelling (BIM) can be described as the 'use of shared digital representation of a built object (including buildings, bridges, roads, process plants, critical infrastructures, etc.) to facilitate design, construction and operation processes to form a reliable basis for decisions'. The National Institute of Building Sciences (NIBS) defines it simply as the "digital representation of the physical and functional characteristics of an object". Understanding BIM Construct BIM is neither a product nor software but rather is a "cache of building information" to which graphic data (such as drawings) and certain technical attributes (such as technical data sheets and associated characteristics) that are also related to the foreseen life cycle can be added. BIM represents a collaborative planning method as it allows for the integration of useful information for every phase of planning in a single model What BIM represents therefore is a collaborative planning method as it allows for the integration of useful information for every phase of planning – architectural, structural, plant design and installation, energy, management – into a single model. Project Functionality And Performance While CAD allows a project to be designed with 2D or 3D drawings, BIM also specifies the functionality and performance of each BIM object in the project or in the entire building process. A BIM object can hold any information pertaining to the building as a whole, or its parts. The most common information collected in a BIM is geographic location, structure, the properties of the materials/components/systems and technical elements, construction phases and maintenance procedures. Fields Of Application Building Information Modelling is used both in the construction sector, for design and installation (architecture, engineering, technical installations…) as well as in facility management. BIM supports the general improvement of a project along the entire life cycle of the construction process The role of BIM within the construction industry (by means of participants such as architects, engineers, surveyors, experts, builders, consultants and clients) is to support communication, cooperation, simulation and the general improvement of a project along the entire life cycle of the construction process. Advantages Of BIM Technology BIM technology offers a great number of advantages, such as greater efficiency and productivity, fewer errors, less downtime, reduced costs, greater interoperability, maximum information sharing, and more accurate and consistent control over a project. Generally, a BIM object is saved in .ifc (Industry Foundation Class) format. These IFC files are classed as 3D image files that also contain other technical information and are compatible with any software that works with BIM technology. Standard Process And Regulation BIM will become the standard process for all buildings and is currently being integrated into public contracts legislation across Europe. With Directive 2014/24/EU, the European Union has introduced a few guidelines to member countries on using the BIM system in the design and construction of public works. The BIM system is therefore strongly supported as a means of increasing the effectiveness and transparency of procurement procedures. Comparable BIM tools are necessary in order to allow the various softwares to 'read' the relevant data to manage all different parts of the construction sector Mandatory Use Of BIM Process In Public Works In terms of the BIM process spreading to European operators (planners and companies), the leading nations are the Netherlands followed by the United Kingdom, whose government is bringing in a plan to make the use of BIM mandatory for public works. Even in Northern Europe and the United States, BIM technology has been used since 2000. Since the construction sector varies so widely (plants, structures, energy), it has become evident that no software exists that can manage all these different parts. Instead, comparable BIM tools are necessary in order to allow the various softwares to "read" the relevant data. BIM technology makes it possible to ascertain exactly how the cameras will fit into a building's layout, reducing the risk of unexpected blind spots BIM And Video Surveillance Security has now become an integral part of the design process of any new large building. To provide the highest levels of security and avoid any blind spots that might constitute a security breach, the video surveillance system has to be planned in conjunction with other essential services, such as the electrics and hydraulics. BIM allows security system designers to interactively understand camera coverage, making it easier to identify the required models and to optimize the system layout. Reducing Camera Installation Risks In actual fact, the technology makes it possible to ascertain exactly how the cameras will fit into a building's layout (both internally and externally) and to determine whether the view of any camera is blocked by columns, lighting posts, trees, etc. This reduces the risk of unexpected blind spots. It is therefore possible to see how the cameras will be configured before they are installed, and which areas will be covered by the surveillance system after installation.
Featured white papers
A Blind Spot In Governance, Risk And Compliance
Download
H.265 High Efficiency Coding: Video Compression For Security Applications
Download
How To Overcome The Storage Challenges Of Adopting Surveillance AI
Download