LILIN Pan Tilt Systems
(1)
Browse Pan Tilt Systems
Pan tilt products updated recently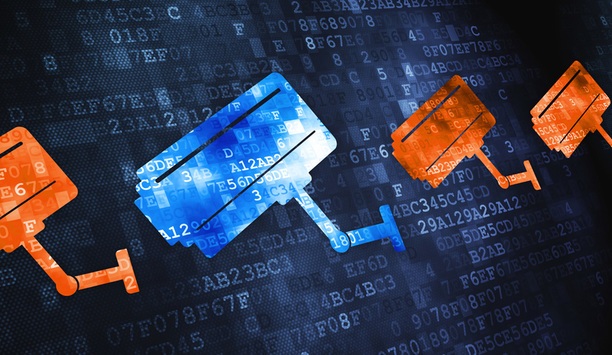 Overcoming Challenges And Mapping The Future Of Video Surveillance
Over the last year, we have continued to see the rise of manufacturers from China in the mid- to low-end market for video surveillance - a trend that currently shows no signs of tapering. Additionally, the shift from analog to IP systems has remained consistent, with end users increasingly looking to network-enabled devices to mitigate risk from both a physical and cyber perspective. Complex network attacks in 2016 demonstrated the need for increased network security for network-connected devices such as IP cameras and network video recorders. More and more manufacturers are considering the potential for such attacks when designing updates for existing hardware and software technology, strengthening password requirements, incorporating robust data encryption, and educating integrators and end users on how to put protocols in place to protect the valuable information being collected. Increased Security Collaborations Today's surveillance technology - and the new innovations right around the corner - incorporates more IT protocols in response to high-profile cyber incidents. As a result, IT standards will finally start being adopted by security system manufacturers over the course of the next few years. At the same time, we'll see increased collaboration between IT and security leaders within enterprises. Intelligent, Big Data Analysis Video technologies such as panoramic 360-degree cameras with advanced dewarping capabilities are being rapidly adopted, along with video analytics software that enables the extraction of data for business intelligence, apart from just security video. The future includes more widespread availability of cloud technologies and services. In 2017, we can look forward to the more widespread adoption of intelligent analytics and big data analysis, which has the potential to streamline processes and optimize sales operations for organizations to drive new levels of business intelligence. See the full coverage of 2016/2017 Review and Forecast articles here Save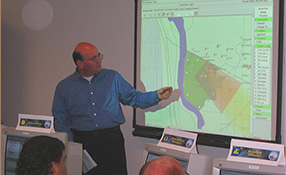 Getting Crisis Management And Emergency Planning Requirements Right
Think of crisis management and emergency planning as a customer service Do you have a written emergency management plan? Where is it? When was the last time you updated it? Developing and writing a corporate or organizational emergency management plan can take a long time. Once completed, however, the plan is there for you to access when you need it. In fact, that's wrong. According to crisis management authority Michael J. Fagel, emergency planning is supposed to take forever, and it should never go onto a shelf where no one might ever look at it again. "Emergency planning for crisis management is never finished," Fagel said. "Security is a process, a continuing task that you modify and refine to meet changing circumstances, while continuing to work on improving the overall system." Fagel has spent nearly four decades in fire, rescue, emergency medical services, law enforcement, public health emergency management and corporate safety and security. His experience includes responding to crises and disasters including the Oklahoma City Bombing and the World Trade Center in the wake of the 9/11 attacks. He also led a team of experts that authored the 2013 book "Crisis Management and Emergency Planning: Preparing for Today's Challenges," which was published by CRC Press, Taylor & Francis Group. For Fagel, the security process moves forward through clear communications. "Emergency planning is a culture with a communications methodology, where people in a hierarchical structure or chain of command work together to make things work. "By communications, I don't mean radios, email and texting. I mean talking face-to-face and person-to-person. Think of crisis management and emergency planning as customer service. You, as my customer, make me understand what you need, and I provide it." But It Won't Happen Here The worst probably won't happen, but something will undoubtedly happen. Maybe it won't be 9/11, but there will be a crisis. So you need a plan, one that evolves and keeps pace with your organization's risks and vulnerabilities. And you need your plan now. "Crisis management begins before the crisis," said Fagel. "You can't pass out your crisis manager business cards as the police arrive in response to an active shooter or bomb threat at your facility. According to crisis management authority Michael J. Fagel, emergency planning is supposed to take forever "You need to form relationships with first responders far ahead of time. You as the crisis manager must sit with the head of security and the building or campus manager and talk about and develop the plan." Then you have to practice or drill the plan, continued Fagel. As your town's crisis manager, what will you do if you lose the only hospital you have in your small town? Figure out what that means: It means that your response time to medical emergencies has grown from minutes to unacceptably high, because your town's two ambulances must deliver patients to the hospital in the next town, which is 40 miles away. You should have talked to the EMTs and asked them what equipment they would want if you had to put together a couple of temporary ambulances. You would also have to find vehicles. Would the police lend you two vans? Do you live in a tornado alley? What happens if a tornado tears into your town's middle school? Do the schools have a plan? You should probably talk to them about linking their plans with yours. "Crisis management and emergency planning require discussions, information, problem solving and facilitation ahead of time on a continuing basis," says Fagel. "What are the risks and vulnerabilities? How can you mitigate risks and vulnerabilities? A crisis manager thinks and communicates about these issues daily, imagining what might happen and how to respond." Currently, Fagel teaches courses in homeland security, terrorism, biodefense and other crisis management and emergency planning subjects at the Illinois Institute of Technology-Stuart School of Business, Masters in Public Affairs Program. He teaches similar courses at Northwestern University in the Masters of Public Policy and Administration Program. He also teaches courses in masters programs at Northern Illinois University, Benedictine University and Eastern Kentucky University.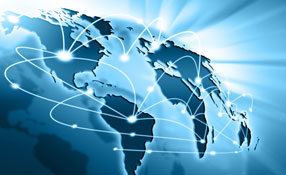 IP Network Requirements For Video Surveillance/physical Security
IT networks are expanding to include more users and applications The use of corporate IT network infrastructure for physical security applications such as video surveillance presents unique challenges. Jack Fernandes, President & CEO of American Fibertek, makes a case for separate networks using specialized equipment and technologies specifically designed for video surveillance which could also integrate other physical security functions. In today's business world, corporate IT networks are not only expanding to meet accelerating demand, but also to include more users and applications. As businesses use information technology (IT) to collect data from every corner of their business, the term "LAN sprawl" has been suggested to describe the multi-dimensional growth that is putting new stresses on the corporate network. One of the issues that comes with the expansion of local area networks (LANs) is how to control the network infrastructure, especially in relation to allowing users to access data.Given the transition of the physical security industry to systems based on Internet protocol (IP), often that data traveling along the enterprise LAN is related to physical security, including video surveillance. Video data can challenge networks both because it uses a lot of bandwidth and because the user has a high expectation of real-time video without latency. As growing networks accommodate the demands of more users and applications, it has become increasingly difficult for a video surveillance or security system to operate effectively. Many companies are concluding that the best approach is a separate IT infrastructure that is dedicated to video and other security systems.As the amount of network information flowing at any given time can lead to recording and viewing problems, video security systems should have their own network rather than running on a shared database. This approach can also take advantage of IT networking innovations designed specifically for the video and physical security marketplace. Advantages of a separate IP Network for surveillance videoTraffic on a video-specific network does not have to compete with other network data or deal with video quality issues. Dedicating a separate network to video applications enables the system to be designed especially for that purpose, including use of technologies to maximize functionality and dependability. Traffic on a video-specific network does not have to compete with other network data Performance-maximizing technologies for video networks include devices to monitor the efficient operation of the network. Such devices take into account variables such as power, environmental conditions and bandwidth usage. Network technologies designed for security/video systems can also facilitate integration of a range of security-related functionality.The Unique Needs Of Physical SecurityPhysical security information systems, including video, are critical to a company's security operation and general well-being. The security mission requires fail-safe systems that operate dependably over long periods of time, as well as those that are ready to respond when needed. Security systems also must be scalable, flexible and able to adapt to a company's changing protection needs, and should not have to compete for network resources with the growing number of other applications and users on the enterprise network.Video's bandwidth and system needs are too extensive for it to be relegated as part of an already overburdened corporate network infrastructure. Security has historically operated separately from other corporate functions, an arrangement that supports its distinctly focused mission and enables information systems for video and security applications to operate effectively and mostly independent of other corporate operations. The security market has unique needs. Not all IT is suitable or appropriate for IP video surveillance. It takes specialized equipment to meet the specific needs of the video and security market.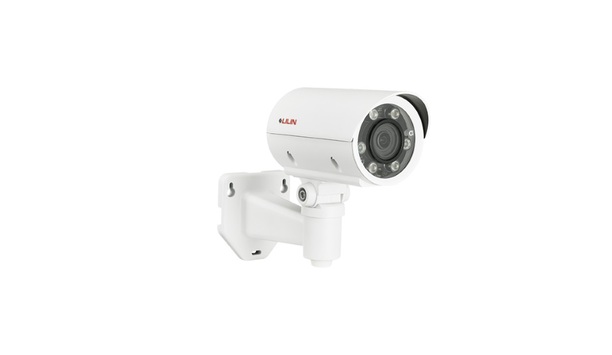 LILIN Unveils 5MP Analog High-Definition IP Camera For Retail And SMBs Surveillance
Analog CCTV technology has been around for more than thirty years in the security industry, with the latest innovation being the Analog High-Definition (AHD) camera. Inexpensive and simple to install, AHD cameras are ideal for surveillance systems that need HD quality for video evidence but may not need more the more advanced features of IP video. AHD705A3.6 5MP bullet camera The AHD705A3.6 grants users access to the newest technology in the surveillance world To ensure its customers the best quality AHD cameras, LILIN Americas has announced the model AHD705A3.6 5-megapixel vandal-resistant bullet camera for indoor and outdoor surveillance projects. As an affordable alternative to IP technology, the AHD705A3.6 grants users access to the newest technology in the surveillance world while staying on budget, an important factor in retail, SMB, C-Store and Commercial properties. High resolution IP cameras The LILIN AHD705A3.6 features 2592 (H) x 1944 (V) resolution without compression to capture and view video in real-time of any crimes, attacks, vandalism, or other questionable behavior, letting users see exactly what happened. Other performance enhancing features are 2D noise reduction, IR Cut Day/Night imaging, and IP66 rain and dust resistance. In addition, Infrared LED automatically activates for image capture in total darkness. Integrated with "Up the Coax" technology UTC or "Up the Coax" technology lets users remotely set up the AHD705A3.6 camera with compatible UTC recorders, reducing installation time and eliminating the need for varifocal adjustments at AHD cameras.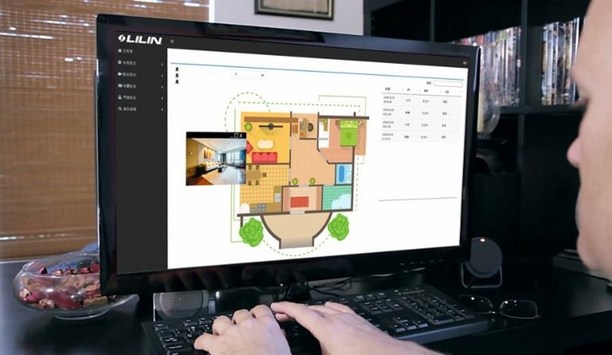 LILIN Americas Launches An Advanced And Easy-To-Install Access Control System For Building Security
With security threats on the rise, LILIN Americas is answering the call by introducing an advanced yet easy-to-install Access Control System for monitoring entry to a building, resulting in a safer environment for personnel and assets. When integrated with other platforms such as IP cameras, fire alarms, and sensors, the system provides a layered security approach that significantly enhances peace-of-mind and acts as a deterrent for theft and vandalism. "The LILIN Access Control System is a single, streamlined and secure solution that can be controlled remotely and customized to individual requirements, from the simple to the most challenging," said Joe Cook, Vice President and General Manager of LILIN Americas. It tracks when employees enter and exit a building, creating an audit trail of data that can be analyzed for actionable insights" "Besides keeping intruders out, it tracks when employees enter and exit a building, creating an audit trail of data that can be analyzed for actionable insights. It also empowers administrators to restrict the locations each employee can enter, so they can set levels of security that balance safety and convenience." Reduces installation time Designed to work seamlessly together, the building blocks of the LILIN Access Control System are: TCP/IP Single Door RFID Card Reader and PIN Controller (AR2015) PoE Relay Box (ARR2010E) TCP/IP Multi- and Single-door Control Panels (AC1082, ACW10120) AC/DC Power Supply (PMH-PSU330) LILIN Access Control Software Various combinations of the hardware platform are installed depending on the three available configurations – Standalone mode, Standalone with PoE mode, or Mixed mode. By using only what hardware they need, LILIN customers can significantly reduce installation time and total cost of ownership, while achieving operational efficiencies and gaining greater visibility into their security environment. Gateway to unified access control Standalone and Standalone with PoE modes are targeted primarily at small commercial and select residential applications, while Mixed mode is recommended for enterprise-level deployments with Wiegand readers and integrates with LILIN's advanced Navigator series recording solutions. The software's multi-level mapping feature lets users monitor up to three live cameras at each intrusion area The web-based Access Control software provides a gateway to unified access control, enabling administrators to manage all of their security devices on a single interface. For example, the software's multi-level mapping feature lets users monitor up to three live cameras at each intrusion area, while logging the event in real time. If an alarm event occurs, the administrator is sent an e-mail notification and the software brings up live video on the screen for viewing. Capacity to store 20,000 card holders LILIN Access Control Software enables logged events to be fully searchable for later analysis, a process that is made easier by the software's ability to display individual logs with a snapshot of the person involved and employee information, if available, along with recorded surveillance video. Tampering with a card reader, forcing open a door, insufficient permissions, or propping open a door for an extended period of time are all events that would set off an alarm. Scalability of an access control system allows it to handle growing security concerns, whether it is hiring more employees or building an addition to a home. The LILIN system has the capacity to store up to 20,000 card holders and 65,500 events with support for a maximum of 1000 doors with three cameras per door. It also features high assurance Anti-Passback protection to prevent cardholders from double entering or exiting a door with a single card, along with a duress code to input for opening a door and sending an alarm.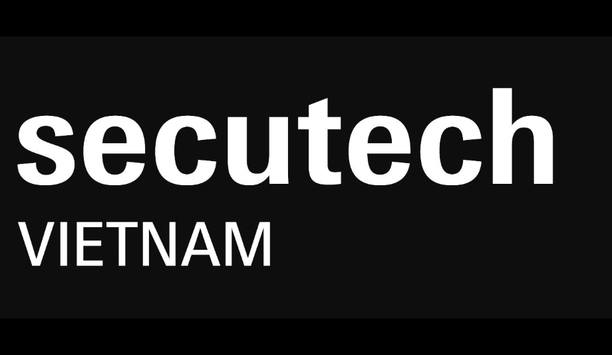 Security Vietnam 2019 Receives More Exhibitor Participation Than Previous Years
According to Ms Regina Tsai, the Deputy General Manager of Messe Frankfurt New Era Business Media Ltd, the key for exhibitors is to tap into the diverse pool of trade visitors that will be filtering through the halls of the fair next month: "As Vietnam's largest business platform for safety, security, fire and smart building products, the fair is able to attract the right mix of decision makers and purchasing managers from across the region's growing vertical markets. From the standpoint of exhibitors, the fair is an ideal place to showcase new solutions." She added: "We are delighted to be setting a new record for exhibitor participation and we are looking forward to hosting a productive three days of business at next month's show." Another strong turnout Last year, the fair achieved its highest ever visitor turnout as over 13,800 buyers journeyed to the show Last year, the fair achieved its highest ever visitor turnout as over 13,800 buyers (2017: 12,097) journeyed to the show. Thanks to this year's uptick in exhibitor numbers, fair organizers are anticipating another strong turnout from channel players, including distributors, systems integrators and end users from factories, industrial zones, hotels and construction projects. Exhibitors will hail from 21 countries and regions, including industry pioneers in their respective fields such as Avigilon, Bosch, Hanwha Techwin, Hitron, KPS, LILIN, PHUC BINH, Nha An Toan (a distributor of Hikvision and ABB products), and ZKTeco. Strong distribution channels Algatec, a renowned brand name in the global security lock sector, after exhibiting consecutively at Secutech Vietnam for seven years, commented that, "Secutech Vietnam has always been an effective platform for us to network and interact with our local channel partners as well as industry players from surrounding countries. Through the show, we can showcase our products and develop our presence in this region. This will eventually enable us to build strong distribution channels," said Ms Shirley Ng from the company's sales and marketing division. Secutech Vietnam this year, held concurrently with SMAbuilding, will bring together best-in-industry systems and solutions, including product categories from surveillance cameras and video analytics software to access control and management platforms. For added value, and to meet demands from the smart factory and smart building sectors, the solutions not only focus on security, but also management efficiency and energy savings. Smart factory sectors Fire and Safety Vietnam will return at the fair for its 12th edition While the smart building and smart factory sectors are recurring themes at the show, the fair will also provide coverage to the smart city, smart transportation and smart hotel sectors. The Singapore Pavilion will accommodate leading-edge suppliers in the shape of Kedacom, Force21, Multron, Servo Dynamic, Worldtags, Ubergard and Teleradio, who will showcase a variety of network cameras, management platforms, RFID products, biometric solutions and more. With support from the Fire Department, Ministry of Public Security, Fire and Safety Vietnam will return at the fair for its 12th edition. A supplier of specialist rescue and fire fighting equipment, Pacific and Fire AEC, will be exhibiting at the event following a successful first participation in 2018. "At last year's show, we gathered more than 100 relevant contacts from sectors such as public and industrial safety as well as fire rescue," said Mr Dirk Bloxham, the Managing Director of the company. Firefighting equipment "This helped us to develop additional sales channels for our fire hoses, fire nozzles and firefighting equipment. We take a long-term approach to building relationships with dealers and end users from Southeast Asia. The relationship building process will begin again at the upcoming edition of Secutech Vietnam." The company will be exhibiting alongside D&C Vina, Funayama, Himax, Masflow, Naffco, Nittan, Secom, Sffeco, Yun Yang, VT Plus, Quoc Nam and many more. Besides rescue and firefighting equipment, trade visitors will also be able to locate extinguishing systems, alarms, valves, personal protection equipment (masks, specialist clothing, and gloves), CPR solutions, and fire dust detection systems at the event. Making a welcome debut will be the NFES Japan Fire Pavilion, while the Korea Fire Institute will also be represented at a dedicated pavilion. There will also be a fire truck display from VT Plus, and a rescue boat showcased by local company Tan Vien Dong.
Featured white papers
The Security Behind Financial Security
Download
Nine Ways To Make Your Retail Security System Work Harder
Download
Financial Institutions Require Future-Ready Physical Security Technologies
Download