LILIN Pan Tilt Systems
(1)
Browse Pan Tilt Systems
Pan tilt products updated recently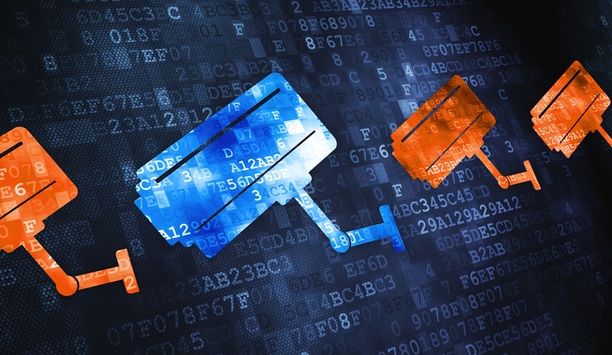 Overcoming Challenges And Mapping The Future Of Video Surveillance
Over the last year, we have continued to see the rise of manufacturers from China in the mid- to low-end market for video surveillance - a trend that currently shows no signs of tapering. Additionally, the shift from analog to IP systems has remained consistent, with end users increasingly looking to network-enabled devices to mitigate risk from both a physical and cyber perspective. Complex network attacks in 2016 demonstrated the need for increased network security for network-connected devices such as IP cameras and network video recorders. More and more manufacturers are considering the potential for such attacks when designing updates for existing hardware and software technology, strengthening password requirements, incorporating robust data encryption, and educating integrators and end users on how to put protocols in place to protect the valuable information being collected. Increased Security Collaborations Today's surveillance technology - and the new innovations right around the corner - incorporates more IT protocols in response to high-profile cyber incidents. As a result, IT standards will finally start being adopted by security system manufacturers over the course of the next few years. At the same time, we'll see increased collaboration between IT and security leaders within enterprises. Intelligent, Big Data Analysis Video technologies such as panoramic 360-degree cameras with advanced dewarping capabilities are being rapidly adopted, along with video analytics software that enables the extraction of data for business intelligence, apart from just security video. The future includes more widespread availability of cloud technologies and services. In 2017, we can look forward to the more widespread adoption of intelligent analytics and big data analysis, which has the potential to streamline processes and optimize sales operations for organizations to drive new levels of business intelligence. See the full coverage of 2016/2017 Review and Forecast articles here Save
Getting Crisis Management And Emergency Planning Requirements Right
Think of crisis management and emergency planning as a customer service Do you have a written emergency management plan? Where is it? When was the last time you updated it? Developing and writing a corporate or organizational emergency management plan can take a long time. Once completed, however, the plan is there for you to access when you need it. In fact, that's wrong. According to crisis management authority Michael J. Fagel, emergency planning is supposed to take forever, and it should never go onto a shelf where no one might ever look at it again. "Emergency planning for crisis management is never finished," Fagel said. "Security is a process, a continuing task that you modify and refine to meet changing circumstances, while continuing to work on improving the overall system." Fagel has spent nearly four decades in fire, rescue, emergency medical services, law enforcement, public health emergency management and corporate safety and security. His experience includes responding to crises and disasters including the Oklahoma City Bombing and the World Trade Center in the wake of the 9/11 attacks. He also led a team of experts that authored the 2013 book "Crisis Management and Emergency Planning: Preparing for Today's Challenges," which was published by CRC Press, Taylor & Francis Group. For Fagel, the security process moves forward through clear communications. "Emergency planning is a culture with a communications methodology, where people in a hierarchical structure or chain of command work together to make things work. "By communications, I don't mean radios, email and texting. I mean talking face-to-face and person-to-person. Think of crisis management and emergency planning as customer service. You, as my customer, make me understand what you need, and I provide it." But It Won't Happen Here The worst probably won't happen, but something will undoubtedly happen. Maybe it won't be 9/11, but there will be a crisis. So you need a plan, one that evolves and keeps pace with your organization's risks and vulnerabilities. And you need your plan now. "Crisis management begins before the crisis," said Fagel. "You can't pass out your crisis manager business cards as the police arrive in response to an active shooter or bomb threat at your facility. According to crisis management authority Michael J. Fagel, emergency planning is supposed to take forever "You need to form relationships with first responders far ahead of time. You as the crisis manager must sit with the head of security and the building or campus manager and talk about and develop the plan." Then you have to practice or drill the plan, continued Fagel. As your town's crisis manager, what will you do if you lose the only hospital you have in your small town? Figure out what that means: It means that your response time to medical emergencies has grown from minutes to unacceptably high, because your town's two ambulances must deliver patients to the hospital in the next town, which is 40 miles away. You should have talked to the EMTs and asked them what equipment they would want if you had to put together a couple of temporary ambulances. You would also have to find vehicles. Would the police lend you two vans? Do you live in a tornado alley? What happens if a tornado tears into your town's middle school? Do the schools have a plan? You should probably talk to them about linking their plans with yours. "Crisis management and emergency planning require discussions, information, problem solving and facilitation ahead of time on a continuing basis," says Fagel. "What are the risks and vulnerabilities? How can you mitigate risks and vulnerabilities? A crisis manager thinks and communicates about these issues daily, imagining what might happen and how to respond." Currently, Fagel teaches courses in homeland security, terrorism, biodefense and other crisis management and emergency planning subjects at the Illinois Institute of Technology-Stuart School of Business, Masters in Public Affairs Program. He teaches similar courses at Northwestern University in the Masters of Public Policy and Administration Program. He also teaches courses in masters programs at Northern Illinois University, Benedictine University and Eastern Kentucky University.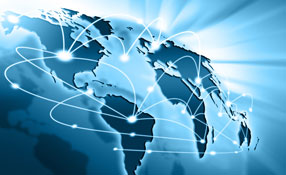 IP Network Requirements For Video Surveillance/physical Security
IT networks are expanding to include more users and applications The use of corporate IT network infrastructure for physical security applications such as video surveillance presents unique challenges. Jack Fernandes, President & CEO of American Fibertek, makes a case for separate networks using specialized equipment and technologies specifically designed for video surveillance which could also integrate other physical security functions. In today's business world, corporate IT networks are not only expanding to meet accelerating demand, but also to include more users and applications. As businesses use information technology (IT) to collect data from every corner of their business, the term "LAN sprawl" has been suggested to describe the multi-dimensional growth that is putting new stresses on the corporate network. One of the issues that comes with the expansion of local area networks (LANs) is how to control the network infrastructure, especially in relation to allowing users to access data.Given the transition of the physical security industry to systems based on Internet protocol (IP), often that data traveling along the enterprise LAN is related to physical security, including video surveillance. Video data can challenge networks both because it uses a lot of bandwidth and because the user has a high expectation of real-time video without latency. As growing networks accommodate the demands of more users and applications, it has become increasingly difficult for a video surveillance or security system to operate effectively. Many companies are concluding that the best approach is a separate IT infrastructure that is dedicated to video and other security systems.As the amount of network information flowing at any given time can lead to recording and viewing problems, video security systems should have their own network rather than running on a shared database. This approach can also take advantage of IT networking innovations designed specifically for the video and physical security marketplace. Advantages of a separate IP Network for surveillance videoTraffic on a video-specific network does not have to compete with other network data or deal with video quality issues. Dedicating a separate network to video applications enables the system to be designed especially for that purpose, including use of technologies to maximize functionality and dependability. Traffic on a video-specific network does not have to compete with other network data Performance-maximizing technologies for video networks include devices to monitor the efficient operation of the network. Such devices take into account variables such as power, environmental conditions and bandwidth usage. Network technologies designed for security/video systems can also facilitate integration of a range of security-related functionality.The Unique Needs Of Physical SecurityPhysical security information systems, including video, are critical to a company's security operation and general well-being. The security mission requires fail-safe systems that operate dependably over long periods of time, as well as those that are ready to respond when needed. Security systems also must be scalable, flexible and able to adapt to a company's changing protection needs, and should not have to compete for network resources with the growing number of other applications and users on the enterprise network.Video's bandwidth and system needs are too extensive for it to be relegated as part of an already overburdened corporate network infrastructure. Security has historically operated separately from other corporate functions, an arrangement that supports its distinctly focused mission and enables information systems for video and security applications to operate effectively and mostly independent of other corporate operations. The security market has unique needs. Not all IT is suitable or appropriate for IP video surveillance. It takes specialized equipment to meet the specific needs of the video and security market.
LILIN And CyberLink Enter Strategic Partnership With Facial Recognition System Integration To Offer One-stop Intelligent Security Solution
LILIN, a globally renowned manufacturer of IP video cameras, recording devices, and software, announced a strategic partnership with CyberLink, a pioneer of AI and facial recognition technologies to strike business opportunities for facial recognition. Together, CyberLink's FaceMe AI facial recognition engine will be integrated into the LILIN facial recognition system to create comprehensive smart security and smart retail solutions. FaceMe AI facial recognition solution CyberLink's FaceMe AI facial recognition engine achieves up to 99.7% accuracy of the NIST FRVT test, ranked No. 1 in Taiwan, and when combined with LILIN's smart security solutions, enables one-stop smart security, data analysis and warning system service. LILIN's smart security solution is suitable for access control management of commercial offices and factories and can provide business analysis for the restaurant and retail industries as well. AI facial recognition system LILIN's AI facial recognition system not only has the advantage of '3 High' elements, encompassing a 'High' recognition rate Along with over 40 years of experience in IP video manufacturing and development of IP cameras, recording devices and software, LILIN continues to pursue innovation. LILIN's AI facial recognition system not only has the advantage of '3 High' elements, encompassing a 'High' recognition rate, 'High' capacity, up to 100,000 face database and 'High' elevation angle to be recognized, but also supports multiple image inputs, and image search facial recognition, making it easy to distinguish the trajectory of personnel. Furthermore, companies can create file identification through a photo of the ID, and use one-stop central management to synchronize the data immediately, greatly reducing the precious time spent on complicated processes! Intelligent security solutions "LILIN has many years of smart security experience, providing insight into the market's needs for creating a comprehensive intelligent security solution. LILIN is pleased to partner with CyberLink and integrates FaceMe into our facial recognition system to strengthen smart retail, smart healthcare, smart factory, and smart business applications. Through continued efforts, I believe that LILIN will provide the most advanced total security solution for global customers." said Mr. C.C. Hsu, LILIN's President. "If there was ever a field worthy of continued research and innovation, it's security," said Dr. Jau Huang, CEO of CyberLink, adding "Without a doubt, LILIN is a globally renowned provider and manufacturer of IoT devices and CyberLink is a worldwide pioneer developing facial recognition applications for connected devices. Together, we are setting a new standard for what makes a place secure by bringing to market new technologies that make our customers safer, and our businesses smarter."
Lessons Learned with Merit LILIN: What is the Most Innovative COVID-19 Solution?
The COVID-19 pandemic is the defining global health crisis of our time. In order to be able to fight against it, mask detection and temperature measurement have become daily routines for everyone. In this situation, Merit LILIN, with over 40 years of experience in IP video manufacturers of IP cameras, recording devices, and software, have created a cost-effective COVID-19 solution to ensure end-user health and safety. Temperature measurement Many solutions should provide temperature information, with alert settings that trigger alarms when temperatures are high. The main component of LILIN Temperature Measuring Camera is a dual-lens camera with two sensors, one a visible image lens and the other a thermal array sensor. This design not only provides temperature information and color image information but also high-temperature alert settings when the temperature exceeds. Mask detection With COVID-19 rules and regulations now incorporating person protection equipment such as masks, many solutions are now geared towards mask detection. LILIN has its own mask detection AI, which can be run on an i3 CPU-supported PC. Using the LILIN AI system and Aida NAV server, the system can recognize if the person is wearing a mask or not. If the system identifies a user that is not wearing a mask, an alert goes out with an image of the person. It allows the application to run automatically and enforces the wearing of masks in many situations. A notification is sent to an administrator when an image of a person is captured. Social distancing measures In addition to temperature measurement and mask detection becoming daily epidemic prevention matters, maintaining social distance is extremely significant as well. Through the LILIN Aida detection system, people can calculate the social density and use it with alarm notifications, if an area exceeds the density threshold. Moreover, the LILIN COVID-19 solution has a wide range of applications in different sectors, including schools, public transportation systems, offices, retail and more. By doing so, extensive safety measures can combat COVID-19, providing the public with intelligent epidemic prevention solutions, through innovative AI detection systems.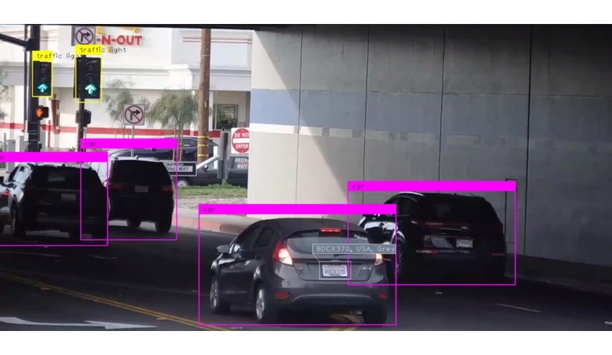 LILIN Transforms Intelligent Traffic Systems With The AIDA Traffic Management Platform
With the introduction of the AIDA Traffic Management platform, LILIN has transformed Intelligent Traffic Systems from expensive, often inaccurate, and inflexible computer-vision solutions into a new simplified platform with embedded Artificial Intelligence (AI) that learns, adapts and detects every detail of street-level vehicle activity. Engineered for seamless integration into LILIN Windows®-based VMS products including Navigator Control Center, Navigator Corporate, and Navigator Enterprise, AIDA Traffic Management installs on the edge and uses metadata to bring real-time traffic data to organizations and municipalities. Enforcing parking and traffic violations AIDA is purpose-built for a flexible range of ITS applications, making each user-selected function completely automated and cost-efficient. For example, AIDA can extract data from vehicles traveling on multi-lane highways or urban streets, allowing municipalities to better enforce parking and traffic violations, recover stolen cars, or assist law enforcement in Amber Alerts. AIDA can recognize 12 license plates per second on vehicles traveling up to 125 miles per hour AIDA can recognize 12 license plates per second on vehicles traveling up to 125 miles per hour, casting an astonishingly wide net. Police can store and later access this data, enabling investigators to zero in on a suspect's whereabouts and behavioral patterns. Besides monitoring cars, trucks and motorcycles, AIDA can detect pedestrians loitering or entering restricted areas. Capturing vital operational data In a parking lot, AIDA can compare license plate data to pre-defined lists of allowed or excluded vehicles before taking an appropriate action, such as opening a gate or generating an alert if an unauthorized vehicle enters an area as a value-added service. It can also locate available parking slots and broadcast this information to incoming cars. In addition to its security role, AIDA can capture vital operational data about parking infrastructures, including the number of cars served by time, day, and length of stay. This data can then be applied to help optimize a staffing schedule and maximize the profitability of a parking lot's rate structure. AIDA removes the hassles of traditional computer vision techniques that require extensive, CPU-draining image processing. In contrast, AIDA software incorporates an AI engine that is instructed to learn what to look for and is able to run multiple models on distributed AI CPU, GPU, and VPUs.