eneo Video Surveillance Cameras
(57)
Browse Video Surveillance Cameras
Surveillance camera products updated recently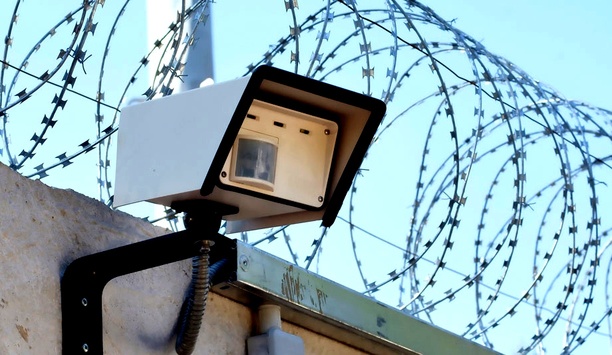 5 Key Ways To Ensure End-to-end Perimeter Protection
Critical infrastructure facilities that must secure large areas with extended outer boundary and numerous entry points, present a particularly difficult challenge when it comes to perimeter protection. As such, true end-to-end perimeter protection calls for the utilization of a sophisticated, multi-layered solution that is capable of defending against anticipated threats. Integrated systems that incorporate thermal imaging, visible cameras, radar and strong command and control software are crucial for covering the various potential areas of attacks. Let's look at these technologies and the five key functions they enable to achieve an end-to-end solution that provides intrusion detection, assessment and defense for the perimeter. 1. Threat Recognition The first step in effectively defending against a threat is recognizing that it's there. By combining state-of-the-art intrusion detection technologies, facilities can arm themselves with a head start against possible intruders. An exceptionally important aspect of effective perimeter protection is the ability to conduct 24-hour surveillance, regardless of weather conditions, environmental settings, or time of day. Visible cameras do not perform as well in low light scenarios and inclement weather conditions. However, thermal imaging cameras can provide constant protection against potential intruders, regardless of visual limitations, light source or many environmental factors. In fact, facilities such as power stations located near bodies of water can use thermal cameras to create what is known as a "thermal virtual fence" in areas where they are unable to utilize the protection of a physical fence or wall. Deterring suspicious activity can be achieved through real-time two-way audio, a simple but powerful tool Critical infrastructure applications require not only continuous video surveillance and monitoring, but also a solution that yields highly reliable intrusion detection, with fewer false alarms. This need makes advanced video analytics a must for any adequate surveillance system. Features like dynamic event detection and simplified data presentation are game changing in supporting accurate intrusion analysis and facilitating a proactive response. Advanced analytics will provide multiple automated alarm notification options, including email, edge image storage, digital outputs or video management software (VMS) alarms. Incorporating high quality, unique and adaptive analytics can virtually eliminate false alarms, allowing security personnel to respond more efficiently and effectively, while also lowering overall cost for the end user. While surveillance technologies such as radar, thermal imaging and visible cameras, or video analytics work well on their own, utilizing all of these options together provides an advanced perimeter detection system. For example, ground surveillance radar can detect possible threats beyond the fence line as they approach and send a signal to pan-tilt-zoom (PTZ) cameras, triggering them to slew to a specific location. From there, embedded analytics and visible cameras can further identify objects, notify authorized staff, and collect additional evidence through facial recognition or high-quality photos. 2. Automatic Response Systems Once an intrusion attempt is discovered, it is important to act fast. Organizing a response system that can initiate actions based on GPS location data, such as the slewing of PTZ cameras, automated intruder tracking or activated lighting sensors, greatly increases staff's situational awareness while easing their workload. For instance, thermal imagers deployed in conjunction with video analytics can be used to generate an initial alarm event, which can then trigger a sequence of other security equipment and notifications for personnel to eventually respond to. Having all of this in place essentially lays the entire situation out in a way that allows responders to accurately understand and evaluate a scene. Power stations located near bodies of water can use thermal cameras to create a "thermal virtual fence" in areas where they are unable to utilize the protection of a physical fence or wall 3. Deterring Suspicious Activity After the designated auto-response mechanisms have activated and done their job, it is time for responders to acknowledge and assess the situation. From here, authorized personnel can take the next appropriate step toward defending against and delaying the threat. Deterring suspicious activity can be achieved through real-time two-way audio, a simple but powerful tool. Often, control room operators can diffuse a situation by speaking over an intercom, telling the trespasser that they are being watched and that the authorities have been notified. This tactic, known as 'talk down', also allows officers to view the intruder's reaction to their commands and evaluate what they feel the best next step is. If individuals do not respond in a desired manner, it may be time to take more serious action and dispatch a patrolman to the area. 4. Delay, Defend, Dispatch And Handle The possible danger has been identified, recognized and evaluated. Now it is time to effectively defend against current attacks and slow down both cyber and physical perpetrators' prospective efforts. Through the use of a well-designed, open platform VMS, security monitors can manage edge devices and other complementary intrusion detection and response technologies, including acoustic sensors, video analytics, access control and radio dispatch. A robust VMS also enables operators to control functions such as video replay, geographical information systems tracking, email alerts and hand-off to law enforcement. With the right combination of technologies, facilities can take monitoring and evidence collection to the next level The primary purpose of the delay facet of the overall perimeter protection strategy is to stall an attempted intrusion long enough for responders to act. Access control systems play a key role in realizing this objective. When a security officer sees a non-compliant, suspicious individual on the camera feed, the officer can lock all possible exits to trap them in one area all through the VMS. 5. Intelligence: Collect Evidence And Debrief More data and intelligence collected from an event equals more crucial evidence for crime resolution and valuable insight for protecting against future incidents. With the right combination of technologies, facilities can take monitoring and evidence collection to the next level. One innovative resource that has become available is a live streaming application that can be uploaded to smart phones and used for off-site surveillance. This app gives personnel the power to follow intruders with live video anywhere and allows operators to monitor alarm video in real-time. Geographic Information System (GIS) maps are computer systems utilized for capturing, storing, reviewing, and displaying location related data. Capable of displaying various types of data on one map, this system enables users to see, analyze, easily and efficiently. Multi-sensor cameras, possessing both visible and thermal capabilities, provide high-contrast imaging for superb analytic detection (in any light) and High Definition video for evidence such as facial ID or license plate capture. Integrating these two, usually separated, camera types into one helps to fill any gaps that either may normally have. Still, in order to capture and store all of this valuable information and more, a robust, VMS is required. Recorded video, still images and audio clips serve as valuable evidence in the event that a trial must take place to press charges. Control room operators can use data collection tools within their VMS to safely transfer video evidence from the field to the courtroom with just a few clicks of their mouse. More advanced video management systems can go a step further and package this data with other pertinent evidence to create a comprehensive report to help ensure conviction.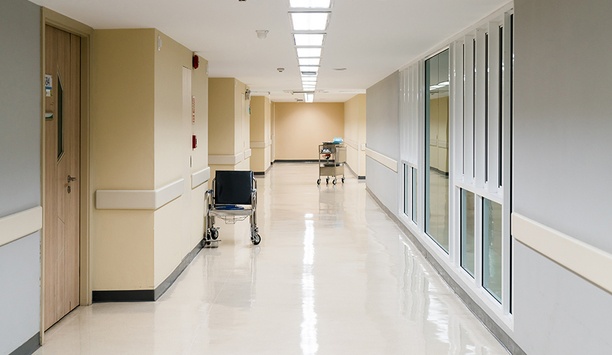 Security In The Healthcare Sector: Protecting Patients And Medical Facilities
The healthcare sector is a crucial part of a functioning society as it provides life-saving care and reassurance to the population. A key part of ensuring the professionals in this industry have the best work environment is the ongoing security of the facilities. Overcoming environmental challenges Hospitals are challenging environments for security integrators. There is little room for mistakes because staff, patients and assets cannot be compromised. Medical centers and their facilities can be vast complexes and security teams must be confident in their ability to identify and nullify threats as soon as possible. Chubb provided Queensland Children's Hospital's security team with a simple and easy-to-use tool Chubb Fire & Security offers a range of intelligent video and access control systems to solve these challenges. The Queensland Children's Hospital in Australia, formerly named Lady Cilento Children's Hospital, is the major specialist children's hospital for families living in Queensland and Northern New South Wales. The facility not only provides care to the local families but also the state's sickest and most critically injured children who need highly specialized care. This state-of-the-art hospital, coupled with a leading academic and research facility and the high calibre staff, provides a platform to continue to develop as a leader in pediatric health care, education and research. comprehensive security solution Chubb developed a solution for Queensland Children's Hospital that included access control, video management, communications and asset tracking. By creating a common infrastructure for all security systems managed through a comprehensive user interface, Chubb provided the hospital's security team with a simple and easy-to-use tool that enables them to resolve situations as they happen and action events automatically on command. Chubb also developed a 3D model of the building that allows the security team to respond quickly to a wide variety of events. The protection of patients and staff is naturally a hospital's number one priorityAlso crucial to the implementation of security systems in a hospital is minimal disruption to its everyday operations. Professionals in hospitals are working 24/7 so there is little time when it comes to disabling security systems for maintenance or repairs. Continued maintenance and upgrades are vital elements to Chubb's work and key to this is a great deal of collaboration with clinical and operational stakeholders. Securing mission-Critical environment Hospital facilities are not always state-of-the-art and often face the slow upgrade process that a limited budget imparts. However, through the audit and update of security systems, steps can be taken to ensure continued operations without external disruption. The protection of patients and staff is naturally a hospital's number one priority and Chubb shares the same commitment to making sure the environment is safe and secure. Carrying out a technically demanding project in a large, mission-critical environment like a hospital takes strong teamwork, including expert strategic partners, and collaboration between stakeholders.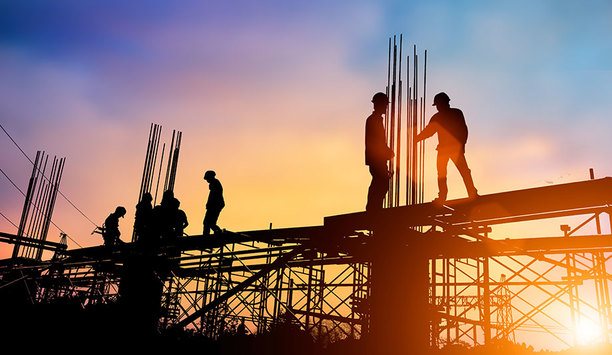 Development Of Integrated Thermal Imaging Technology Into Evolving Market Verticals
Global and domestic threats have highlighted the need for tighter security across all verticals. One of the technologies that has redefined situational awareness and intrusion detection is thermal imaging. Once a technology exclusively manufactured for the military operations, thermal cameras today are deployed across hundreds of security applications and continue to see strong demand in existing and emerging commercial markets. With thermal technology, security personnel can see in complete darkness as well as in light fog, smoke and rain Technology Overview And Early Adoption What distinguishes thermal cameras from optical sensors is their ability to produce images based on infrared energy, or heat, rather than light. By measuring the heat signatures of all objects and capturing minute differences between them, thermal cameras produce clear, sharp video despite unfavorable environmental conditions. With thermal technology, security personnel can see in complete darkness as well as in light fog, smoke and rain. Originally a military developed, commercially qualified technology, the first thermal cameras for military and aircraft use appeared in the 1950s. By the 1960s, the technology had been declassified and the first thermal camera for commercial use was introduced. However, it wasn't until the late 1990s - when FLIR Systems introduced a camera with an uncooled thermal detector - when the technology began to see substantial adoption beyond government defense deployments. Installations At Critical Infrastructure Sites In the 2000s, industrial companies were some of the first adopters of thermal, using the technology for predictive maintenance to monitor overheating and machine malfunctions. In the years following the September 11 terrorist attacks in 2001, there was an increase in thermal camera installations across critical infrastructure sites. Stricter security requirements drove the deployment of thermal cameras for perimeter protection, especially in the nuclear power sector. Thermal cameras produce clear video in daylight, low light or no light scenarios and their sharp images result in higher performing analytics In 2010, the U.S. Nuclear Regulatory Committee released its 73.55 policy, which states nuclear facilities must "provide continuous surveillance, observation and monitoring" as a means to enhance threat detection and deterrence efforts onsite. Because thermal cameras produce clear video in daylight, low light or no light scenarios and because their sharp images result in higher performing analytics, thermal cameras quickly became the preferred option for nuclear facilities. Likewise, following the 2013 sniper attack on PG&E Corporation's Metcalf transmission substation, the Federal Energy Regulation Commission introduced the Critical Infrastructure Protection Standard 014 (CIP-014). The policy requires utilities to identify threats to mission critical assets and implement a security system to mitigate those risks. This statute also led to more thermal installations in the utility sector as thermal cameras' long-range capabilities are ideal for detection of approaching targets beyond the fence line. The demand from both industrial and critical infrastructure entities, as well as other factors, helped drive volume production and price reduction for thermal, making the technology more accessible to the commercial security marketplace. Commercial Applications In recent years, the increasing affordability of thermal cameras along with the introduction of new thermal offerings has opened the door to new commercial applications for the technology. In the past, thermal cameras were designed for applications with enormous perimeters, where the camera needed to detect a human from 700 meters away. Locations like car dealerships, marinas and construction supply facilities can be protected by precise target detection, thermal analytic cameras providing an early warning to security personnel Today, there are thermal cameras specifically designed for short- to mid-range applications. Developed for small to medium enterprises, these thermal cameras ensure property size and security funds are no longer barriers to adoption. Lumber yards, recreation fields and sports arenas are some of the commercial applications now able to implement thermal cameras for 24-hour monitoring and intrusion detection. Affordable thermal cameras with onboard analytics have become attractive options for commercial businesses Innovation And Advancements Innovation and advancements in the core technology have also spurred growth in thermal camera deployment, providing faster image processing, higher resolution, greater video analytic capabilities and better camera performance. In particular, affordable thermal cameras with onboard analytics have become attractive options for commercial businesses that need outdoor, wide area protection. Car dealerships, marinas and construction supply locations all store valuable merchandise and materials outside. Without protection, these assets are vulnerable to vandalism and theft. However, by providing precise target detection, thermal analytic cameras provide an early warning to security personnel so that they can intervene before a crime is committed. By helping to deter just one incident, the thermal solution delivers a clear ROI. New Market Opportunities Not only are there more thermal cameras in use today than ever before, but there are also more thermal sensors being integrated with other multi-sensor systems, driving the adoption of thermal in new markets. For large perimeter surveillance applications, thermal is repeatedly being integrated with radar and drones to expand situational awareness beyond the point of fixed cameras. Users get immediate, accurate alerts of approaching targets and evidentiary class video for target assessment In the commercial market, thermal imagers are combined with optical sensors, analytics and LED illuminators into one solution that integrates with central monitoring station platforms. By bringing these technologies together, users get immediate, accurate alerts of approaching targets and evidentiary class video for target assessment. The result is a lower number of false positives, reducing the total cost of ownership for the solution. These multi-sensor solutions also feature two-way audio capabilities, which enable remote security officers to act as "virtual guards" and speak to intruders in real-time to dissuade them from illegal activity. The introduction of solutions that integrate all these state-of-the-art technologies under one unit reduces the amount of capital and infrastructure needed for deployment. Consequently, more small businesses and alarm monitoring companies can implement advanced perimeter security technologies like thermal sensors, some for the very first time. Thermal cameras have gone from military defense devices to widespread commercial security cameras Multi-Sensor Thermal Solutions Multi-sensor solutions featuring thermal are quickly gaining traction and opening the door to new business opportunities for the security channel. One of the primary reasons for the strong market interest in these systems is they enable integrators to increase their recurring monthly revenue (RMR). With intense price competition and eroding margins on CCTV equipment, integrators have to rely on RMR to grow their businesses. Offering remote video monitoring services and virtual guarding technologies is one of the best ways to do so. Additionally, there is a clear demand for it. Central stations are continually looking for new technologies to offer their customers and businesses are interested in economical alternatives to physical guards. In conclusion, thermal cameras have gone from military defense devices to widespread commercial security cameras that are a substantial segment of the outdoor security protection market. From nuclear power plants to construction locations, thermal technology is being implemented to secure sites around the globe. Eneo Complete Systems Are Being Used In Over Sixty Müller Health And Beauty Retailers
Müller is one of Europe's leading health and beauty retail companies. Nearly 24,000 employees work in over 600 locations all over the continent. And Müller continues to grow: an average of 50 new stores are opened each year with a product range which includes CDs, toys and stationery and really sets itself apart from the competition – at prices which Müller invites you to check against competitors' prices, in accordance with their slogan: "You should compare our prices." Müller ensures that prices will remain just as low in the future by using eneo video surveillance which has been installed in over sixty Müller stores so far. Inventory discrepancies are a growing problem in retail and can lead to rising prices if they are not prevented effectively. Thus protecting honest customers is essential. At Müller, the installation of the systems is always in accordance with strict data protection regulations which are fulfilled meticulously by the responsible installation company. Why did Müller choose eneo? "Based on the recommendation of our installation company, we carried out a three-week test in one location, and it was very successful," explains Mario Messner, Managing Director at the security agency Müller Sicherheitsdienst Ulm MSDU. "Due to the high image quality, a lower recording rate was sufficient compared to another recorder model which we had in operation at the same time with 25 pictures per second. Because we wanted to keep the memory requirements as low as possible, it didn't take us long to make a decision. We were also impressed by the price-performance ratio, which is significant when numerous cameras are being installed in each store." Mario Messner has never regretted this decision, quite the contrary. "We now have numerous cameras, domes and recorders from eneo in operation in over sixty stores. The number is in the hundreds. The failure rate is so minimal that it is negligible. The equipment is absolutely reliable." Security With 360° Video Surveillance: Use Of The Eneo Almira Camera In The Jewish Museum, Frankfurt, Germany
The Jewish Museum in Frankfurt is one of the three major Jewish museums in Germany. It traces the interrelationship between Jews in Germany and their environment based on the example of Frankfurt. Prior to World War II the city of Frankfurt had the highest percentage of Jewish inhabitants with over 26,000 Jewish citizens. The building is secured today by 360° video surveillance. Its open character was intentionally selected, as the changing exhibitions are to be accessible to all interested visitors. However the museum, which is housed in two classical mansions, is one of the sites generally at risk as is the Holocaust Memorial in Berlin. A balancing act that requires exceptional understanding from decision makers when it comes to security precautions. Blind angles caused by concrete columns in the foyerThe solid reinforced concrete construction of the building complex renovated in the 1980s in particular cannot always be regarded as being advantageous. Several concrete columns in the entrance area obstruct viewing and proved to be restrictive for installation of a video surveillance system suitable for identification of persons. Thomas Sittig, Technical Director of the Museum and responsible for security said, "In addition to appropriate checks of baggage and persons we have been using video surveillance since the opening. However, we encountered some difficulties in extending the existing system in the sensitive entrance area - on the one hand some areas of the foyer are difficult to view, and on the other hand the cable routing was made difficult because of the reinforced concrete and it is not possible to put it under plaster."Perfect solution replaces several cameras In the planning phase Peter Kleist, the Project Manager of Heer GmbH from Frankfurt, therefore proposed a solution with 360° video surveillance. He said, "The floor plan would have made at least five or six conventional surveillance cameras necessary to cover all the angles. But when we then considered the Almira System with its four virtual cameras, it immediately awakened great interest!″ The special lens of this ultra wide-angle camera not only delivers a 360° image field; with the 'Almira C-1202', up to four virtual cameras can be displayed and controlled with full Pan/Tilt/Zoom functionality. The system is installed at a three-metre height so it can be seen and it has the whole foyer in view. Plus, its high-resolution 3-megapixel CMOS sensor delivers brilliant quality pictures to the full satisfaction of viewers when they view the 42" plasma monitor in the control centre. Three megapixels for clear and sharp picturesThe Security Officer can now choose between 2 x 180° panorama, 4 x 90° panorama or 360° views, and use a Videor KBD1 Keyboard to control the camera and all the fully electronic PTZ functions. At the same time, persons who enter a predefined area can be tracked automatically by the 'Motion Tracking' function. "Features such as the integral motion detector, 4x zoom and intelligent alarm management are very helpful for us. In particular the retrospective motion tracking, or the 'Luggage Left' function that allows objects to be monitored in predefined areas. The system immediately triggers an alarm when an exhibit is removed or, for example, an unattended bag is added," explained Sittig. High-resolution 360° recording"The 360° camera images are recorded by the 'Almira R-01' Network Recorder which is matched especially to the Almira Camera," explained Peter Kleist. "The recorder is connected over a high-speed data link and we installed it behind one of the columns. It provides the advantage of also allowing execution of the full functionality of the 360° camera with a digital recorder - including the PTZ functions for the recorded pictures." Recording can be carried out controlled by events or time or also continuous; the 400 GB hard disk permits a recording time length of up to several weeks. Furthermore, duplex operation allows simultaneous recording and replay. In addition, it has extensive search functions, programmable pre- and post-alarm recording and sector naming for monitoring of obscured locations, such as the museum entrance area for example. Heer GmbH installed normal surveillance cameras in the outer area of the Rothschild Palace, which was built from 1812 to 1824. A total of eleven eneo CCTV cameras monitor the exterior facades, barriers and the different entrances. In addition to the 42" plasma monitor, their pictures are also switched to a further seven eneo control monitors at the cash desk and personnel entrance, and they are recorded by an eneo 16-channel DLR1 Digital Recorder in the control centre. Designed for discrete video surveillance Sittig is fully satisfied with the innovative camera system. "The 360° camera with matching recorder is the optimum solution for us - the system fulfills all the criteria we require: it is easy to install, its virtual cameras have everything in view throughout the whole area and they, just like the Almira Recorder, deliver clear and sharp pictures.″In this project, the preventative use of the camera system that is seen immediately upon entering the building is rather unusual: the camera and recorder were designed for discrete video surveillance and can be housed nearly invisibly in the ceiling when required. Such as the tiny cylinder camera that is installed barely noticeably above the entrance steps and which delivers first-class pictures.
Featured white papers
Combining Systems Intelligence And Human Insight For Superior Security
Download
3 Ways To Increase Workplace Safety And Resource Efficiency
Download
Mobile Access- What You Need To Know (Part 1)
Download