eneo Digital video recorders (DVRs)
(46)
Browse Digital video recorders (DVRs)
Digital video recorder (DVR) products updated recently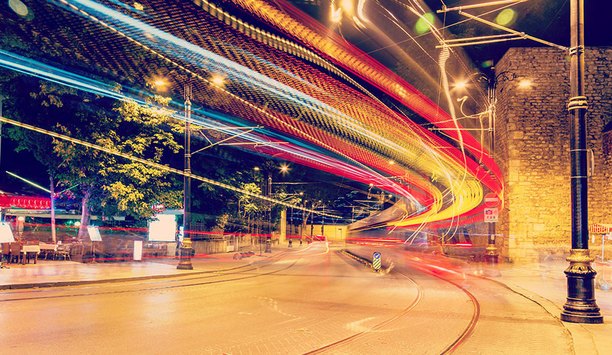 ONVIF Profile T And H.265: The Evolution Of Video Compression
In today's market, efficient use of bandwidth and storage is an essential part of maintaining an effective video surveillance system. A video management system's ability to provide analysis, real time event notifications and crucial image detail is only as a good as the speed and bandwidth of a surveillance network. In the physical security industry, H.264 is the video compression format used by most companies. Some companies also employ H.264 enhancements to compress areas of an image that are irrelevant to the user at a higher ratio within a video stream in order to preserve image quality for more important details like faces, license plates or buildings. The H.265, H.264's successor, will be increasingly used for compression in the future. Some companies are already using H.265 in their cameras and video management systems, while a host of other manufacturers are certainly preparing for its broader adoption in the years to come. Video Compression Technologies Reduced bandwidth and storage requirements are the primary benefits of video compression technologies Reduced bandwidth and storage requirements are the primary benefits of video compression technologies. In some cases, H.265 can double the data compression ratio of H.264, while retaining the same quality. Increased compression rate translates into decreased storage requirements on hard drives, less bandwidth usage and fewer switches – all of which reduce overall costs of system ownership. H.265 compression delivers a lower bitrate than H.264, which is relevant to end users and integrators because the lower bitrate reduces strain on hardware and can reduce playback issues. It's very important that the compression format that is used is supported in all of the different components of a system: cameras, desktop computers on which the VMS is running and the VMS itself. It is also good for end users and integrators to understand the basics of video compression. Having a basic understanding of compression allows users to tweak settings to reduce bandwidth usage even more. Many cameras come with default settings that can be changed to ultimately reduce costs. ONVIF Physical Security In the physical security industry, ONVIF is working to incorporate into its specifications the use of new formats such as H.265 but is not directly involved in developing the compression standards themselves. With Profile T, the new ONVIF video profile released will employ a new media service that is compression agnostic. This means that it can support new video compression formats, including H.265, as well as new audio compression formats, with the ability to include new video and audio codecs as needed in the future without having to redesign its media service. In the physical security industry, ONVIF is working to incorporate into its specifications the use of new formats such as H.265 Standardization organizations that are directly addressing new compression standards include the International Telecommunication Union (ITU), the Moving Picture Experts Group (MPEG) and a joint commission of the International Organization for Standardization (ISO)/International Electrotechnical Commission (IEC), which is addressing the coding of audio, picture, multimedia and hypermedia information. Other compression formats on par with H.264 and H.265 are being developed by companies such as Google. H.265 Compression Formats Using products that employ H.265 compression will reduce costs through bandwidth reduction, as will changing default settings on cameras, which are often conservative. Having a basic understanding of compression formats and how to tweak camera factory default settings also gives integrators the ability to further reduce bandwidth for added costs savings and increased system performance. These enhancements will analyse which parts of an image are most important and adjust local levels of compressions accordingly It is also worth noting that H.265 enhancements will likely be developed by camera manufacturers to further reduce bandwidth, as was the case with H.264. These enhancements will analyze which parts of an image are most important and adjust local levels of compressions accordingly. While H.265 itself is ready for prime time, its value as a tool for IP-based surveillance systems is dependent on support for the codec in all parts of the system – the VMS, server hardware, graphics cards and camera. Though widespread H.265 adoption is predicted, providers of these components are jumping on the H.265 bandwagon at different rates of speed. ONVIF is including support for H.265 in its new video profile, Profile T, because it believes it will become the most widely used compression format and ONVIF recognizes the need to anticipate that migration as a future need of the industry. The new media service, which will be implemented with Profile T, will be future-proof in that when new compression formats are released in the future, ONVIF can adopt them very quickly. That flexibility will definitely help integrators.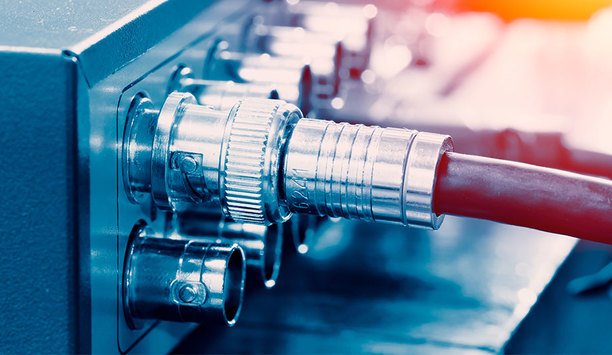 HD Over Coax Provides Cost-effective Video Surveillance Upgrade
According to IHS Market, it is estimated that there are over 60 million security cameras in the United States, and other reports say these cameras capture more than four billion hours of footage per week. Over the last decade, IP camera technology has dominated the conversation as it has provided users with a broad offering of enhanced image quality and features. With a large percentage of existing security systems relying on analog, many end users looking for high definition (HD) video quality have been forced to take on a complete system overhaul. Infrastructure Overhaul For HD Video To make the switch, customers would need to change everything, from cameras to hardware to wiring– not to mention the lengthy installation process that would ensue. IP cameras also require higher Internet speeds and more cloud space. Whether constrained by budget, bandwidth or storage, many end users have been unable to adopt this new video surveillance method.Thanks to technological advancements within the security industry, HD over Coax offers a viable solution for integrators and end users alike Thanks to technological advancements within the security industry, HD over Coax offers a viable solution for integrators and end users alike. By utilising the current Coaxial cables, this offering yields high definition video, while requiring minimal infrastructure changes and is an optimal surveillance choice for security customers. Plus, with new advancements and updates being made frequently to this technology, there is a solution for every security need. The enhanced alternative of HD over Coax has been warmly welcomed in the security industry, thanks to its simple solutions and ever-evolving features. Many new analog HD cameras are "plug and play," able to connect directly to existing Coaxial cables. This eliminates the need for a complete system change, creating cost-savings for the end user and an enhanced video quality offering. Easy Solutions For HD Video As a result, integrators can cost-effectively upgrade their customer's surveillance solution while using their legacy infrastructure, making it an attractive option for end users and an easy sell for dealers. Latency in video is another common issue with network-based camera systems, where even the slightest delay in video surveillance can hinder security response HD over Coax cameras themselves are always expanding and evolving to meet a wide array of security needs. With the introduction of fisheye and multi-sensor cameras, users now have a multitude of coverage options, not to mention the introduction of 4K bringing resolution options to the same level as IP. Some newer technologies are even touting 4K cameras paired with 4K digital video recorders (DVRs) made specifically for analog systems. Longer cables grant transmission for up to 1600 feet, double the distance of standard analog solutions, and triple that of IP systems. This single cable is able to transmit both HD video and audio. Recently, broadcast quality audio over Coax has become available in limited models, a substantial improvement over older analog technology, which was unable to transmit audio. Stopping Video Delay Latency in video is another common issue with network-based camera systems. Even the slightest delay in video surveillance can hinder security response. IP cameras are forced to compress and packetize their video for transmission. The outcome of this is a reduced number of images per video, which in turn causes delay. HD over Coax on the other hand, delivers an unlimited amount of HD images in real time, with smooth motion and impressive clarity. Additionally, the point-to-point transmission delivers uncompressed video free of lag. Another touted benefit is that, unlike IP networked cameras, analog systems provide a more secure video transmission. With so much sensitive information housed on a businesses' network, adding another point of network access through an IP camera can create concerns for cyber security risks. HD over Coax delivers an unlimited amount of HD images in real time, with smooth motion and impressive clarity Preventing Network Hacking With HD over Coax, the physical connections between the camera and DVR prevent network hacking. By keeping the video surveillance system offline, security professionals are able to direct their attention to the physical threats at hand, rather than having to focus on deterring cyber security risks. One of the primary difficulties of deploying HD video solutions is the fact that many older systems utilize a wide variety of HD standards and platforms. To make matters more complicated, after HD over Coax was brought to market, manufacturers raced to create their own version of this technology. Today, the most popular proprietary standards are HD-CVI, HD-TVI and AHD. However, integrators and customers found that attempting to manage multiple HD technologies proved to be near impossible.Integrators and customers found that attempting to manage multiple HD technologies proved to be near impossible Diversifying Surveillance Through One DVR To combat these issues, manufacturers have introduced products with more flexibility to their portfolios. One example of this is the penta-brid DVR which grants the ability to seamlessly integrate multiple technologies deployed across one application. This means that systems with diverse camera brands and technologies, such as a mix of HD-CVI, HD-TVI, AHD, analog or IP, can be connected through one DVR. For many end users with legacy analog systems, penta-brid DVRs give them greater freedom to choose between a variety of solutions, rather than being limited to one option. With video resolution increasing, the space needed to store the footage is similarly rising. Penta-brid technology has been able to adapt to these evolving needs, giving users ample storage space to house the HD and 4K surveillance video with some of the newest models including H.265 compression. HD Casino Surveillance Made Simple For casinos, HD images are critical for identifying unauthorized personnel and unlawful behaviours to create a safe environment for guests and staff While HD over Coax is beneficial to many end users and integrators, those in the casino and hospitality markets find it crucial. With a combination of high profile guests, large amounts of cash on hand, constant crowds and strict industry regulations, reliable video surveillance is a must. Deploying new IP systems comes at a stiff price. When looking to upgrade their video surveillance, casinos must also be mindful of the installation process. When moving to an IP-based system, ripping out old wires and replacing them with new is the standard practice. This practice can be both disruptive and costly, not to mention gaming regulations require casino activities be monitored at all times so a complete system shutdown would result in revenue loss. This cost can be hard to justify, especially when the current legacy analog system remains in working condition with only the lower image resolution to date it. For these scenarios, the most cost-effective option is to leverage the legacy infrastructure, replace the existing cameras with new devices, and reap the benefits that HD video has to offer without any lapse in security. For casinos, HD images are critical for identifying unauthorized personnel and unlawful behaviours to create a safe environment for guests and staff. HD over Coax cameras now offer the same resolution as IP cameras with a plug and play approach, that cuts down on expense without sacrificing quality. For businesses and applications that are unable to adopt IP technology, whether it be cost or time prohibitive, HD over Coax now features most of the same benefits IP has to offer without breaking the bank. By providing clear images in real time, maximizing existing infrastructure, and affording cyber security benefits, HD over Coax provides an attractive solution for many end users and integrators.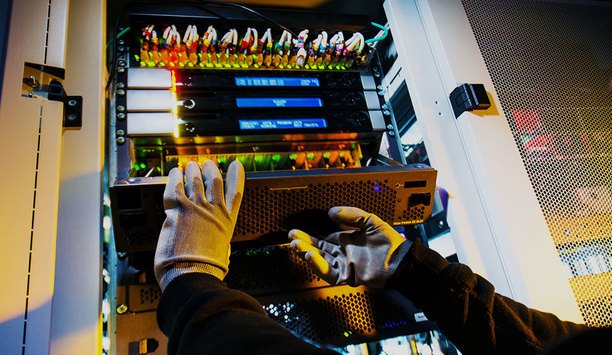 Video Surveillance Must Modernize In Storage, Recording And On-Demand Access
Dollars spent by video surveillance customers must go towards ensuring high-availability capture, storage and on-demand access to live and archived video. Reaching this goal mandates high-availability of independent components – camera, network, storage (edge, external), internet connectivity, display, all Video Management Software (VMS) components and an architecture that can take advantage of this. In this note, we focus on seeing our way through to a video surveillance architecture, that provides high availability storage, access to live and stored video content. Of all options available to store recorded video, edge recording is the only one that is unaffected by network failure Edge Recording Of all options available to store recorded video, edge recording is the only one that is unaffected by network failure. This makes edge storage a must-have. But, this has some limitations at present: Edge storage capacity is limited. Edge media has a short lifetime, rated only for thousands of hours of continuous recording. Most cameras are not secure and physical damage to the camera could lead to catastrophic loss of edge stored content. As storage and compression technology evolve, the constraints imposed by (1) and (2) could go away. However, securing cameras will continue to be a barrier for most installations. Secure External Storage It is thus imperative to also store video in secure external storage. Such an architecture uses edge storage to fill in content gaps created by network, external storage outages. As edge storage technology improves, larger gaps can be filled in, but one will always need external storage. By our definition, 'external storage' is a solution stack that includes storage media and all software (including VMS) that provide access to this storage. Access To Live And Archived Video Access to live video can either be met by external storage or directly by the camera Every surveillance solution needs to provide access to live and archived video. Access to live video can either be met by external storage or (and) directly by the camera. All things being equal, having the camera directly provide live video access, is a higher-availability solution. There is dependence on fewer components in the chain. Solutions in the market use one of the above two approaches for access to live video. Due to limited capacity and low physical security of edge storage, it makes sense at present, to have external storage meet all requests for archive video. Thus, we are led to an architecture that has heavy dependence on external storage. Dual-Recording For high-availability, external storage must be architected with redundancy. Ideally, independent components that make up external storage – storage media, associated hardware and software (including VMS components), should be individually redundant and have smart interconnectivity. However, solutions in the market rigidly tie these components together. Failure of a single component causes failure of external storage. For e.g. hardware failure of a server causes VMS component failure AND storage failure. DR provides a smart way to provide high-availability for external storage For these solutions in the market, high-availability is achieved by having additional external storage units that step-in during outages of primary units. If these additional units continuously duplicate primary units, access gaps are minimized, and archive access is un-affected during primary unit outages. This is the idea behind Dual-Recording (DR). To meet cost budgets, these additional units can be configured to store subsampled (framerate, resolution) video content. A small number of additional units can support concurrent outages of all primary units. A few-to-many redundancy. Rising Need For Dual-Recording Most cameras cannot be physically secured, and video content produced by a camera must be stored externally. Many VMS solutions use external storage to service live video access requests. Edge storage limitations impose restrictions on edge archive access at present. So, external storage is used to service requests for archive access too. Thus, a surveillance system ends up being over-dependent on external storage. DR provides a smart way to provide high-availability for external storage. As edge storage improves, it will be able to service archive access requests. VMS software will need to evolve, to use this capability smartly. Eneo Complete Systems Are Being Used In Over Sixty Müller Health And Beauty Retailers
Müller is one of Europe's leading health and beauty retail companies. Nearly 24,000 employees work in over 600 locations all over the continent. And Müller continues to grow: an average of 50 new stores are opened each year with a product range which includes CDs, toys and stationery and really sets itself apart from the competition – at prices which Müller invites you to check against competitors' prices, in accordance with their slogan: "You should compare our prices." Müller ensures that prices will remain just as low in the future by using eneo video surveillance which has been installed in over sixty Müller stores so far. Inventory discrepancies are a growing problem in retail and can lead to rising prices if they are not prevented effectively. Thus protecting honest customers is essential. At Müller, the installation of the systems is always in accordance with strict data protection regulations which are fulfilled meticulously by the responsible installation company. Why did Müller choose eneo? "Based on the recommendation of our installation company, we carried out a three-week test in one location, and it was very successful," explains Mario Messner, Managing Director at the security agency Müller Sicherheitsdienst Ulm MSDU. "Due to the high image quality, a lower recording rate was sufficient compared to another recorder model which we had in operation at the same time with 25 pictures per second. Because we wanted to keep the memory requirements as low as possible, it didn't take us long to make a decision. We were also impressed by the price-performance ratio, which is significant when numerous cameras are being installed in each store." Mario Messner has never regretted this decision, quite the contrary. "We now have numerous cameras, domes and recorders from eneo in operation in over sixty stores. The number is in the hundreds. The failure rate is so minimal that it is negligible. The equipment is absolutely reliable." Security With 360° Video Surveillance: Use Of The Eneo Almira Camera In The Jewish Museum, Frankfurt, Germany
The Jewish Museum in Frankfurt is one of the three major Jewish museums in Germany. It traces the interrelationship between Jews in Germany and their environment based on the example of Frankfurt. Prior to World War II the city of Frankfurt had the highest percentage of Jewish inhabitants with over 26,000 Jewish citizens. The building is secured today by 360° video surveillance. Its open character was intentionally selected, as the changing exhibitions are to be accessible to all interested visitors. However the museum, which is housed in two classical mansions, is one of the sites generally at risk as is the Holocaust Memorial in Berlin. A balancing act that requires exceptional understanding from decision makers when it comes to security precautions. Blind angles caused by concrete columns in the foyerThe solid reinforced concrete construction of the building complex renovated in the 1980s in particular cannot always be regarded as being advantageous. Several concrete columns in the entrance area obstruct viewing and proved to be restrictive for installation of a video surveillance system suitable for identification of persons. Thomas Sittig, Technical Director of the Museum and responsible for security said, "In addition to appropriate checks of baggage and persons we have been using video surveillance since the opening. However, we encountered some difficulties in extending the existing system in the sensitive entrance area - on the one hand some areas of the foyer are difficult to view, and on the other hand the cable routing was made difficult because of the reinforced concrete and it is not possible to put it under plaster."Perfect solution replaces several cameras In the planning phase Peter Kleist, the Project Manager of Heer GmbH from Frankfurt, therefore proposed a solution with 360° video surveillance. He said, "The floor plan would have made at least five or six conventional surveillance cameras necessary to cover all the angles. But when we then considered the Almira System with its four virtual cameras, it immediately awakened great interest!″ The special lens of this ultra wide-angle camera not only delivers a 360° image field; with the 'Almira C-1202', up to four virtual cameras can be displayed and controlled with full Pan/Tilt/Zoom functionality. The system is installed at a three-metre height so it can be seen and it has the whole foyer in view. Plus, its high-resolution 3-megapixel CMOS sensor delivers brilliant quality pictures to the full satisfaction of viewers when they view the 42" plasma monitor in the control centre. Three megapixels for clear and sharp picturesThe Security Officer can now choose between 2 x 180° panorama, 4 x 90° panorama or 360° views, and use a Videor KBD1 Keyboard to control the camera and all the fully electronic PTZ functions. At the same time, persons who enter a predefined area can be tracked automatically by the 'Motion Tracking' function. "Features such as the integral motion detector, 4x zoom and intelligent alarm management are very helpful for us. In particular the retrospective motion tracking, or the 'Luggage Left' function that allows objects to be monitored in predefined areas. The system immediately triggers an alarm when an exhibit is removed or, for example, an unattended bag is added," explained Sittig. High-resolution 360° recording"The 360° camera images are recorded by the 'Almira R-01' Network Recorder which is matched especially to the Almira Camera," explained Peter Kleist. "The recorder is connected over a high-speed data link and we installed it behind one of the columns. It provides the advantage of also allowing execution of the full functionality of the 360° camera with a digital recorder - including the PTZ functions for the recorded pictures." Recording can be carried out controlled by events or time or also continuous; the 400 GB hard disk permits a recording time length of up to several weeks. Furthermore, duplex operation allows simultaneous recording and replay. In addition, it has extensive search functions, programmable pre- and post-alarm recording and sector naming for monitoring of obscured locations, such as the museum entrance area for example. Heer GmbH installed normal surveillance cameras in the outer area of the Rothschild Palace, which was built from 1812 to 1824. A total of eleven eneo CCTV cameras monitor the exterior facades, barriers and the different entrances. In addition to the 42" plasma monitor, their pictures are also switched to a further seven eneo control monitors at the cash desk and personnel entrance, and they are recorded by an eneo 16-channel DLR1 Digital Recorder in the control centre. Designed for discrete video surveillance Sittig is fully satisfied with the innovative camera system. "The 360° camera with matching recorder is the optimum solution for us - the system fulfills all the criteria we require: it is easy to install, its virtual cameras have everything in view throughout the whole area and they, just like the Almira Recorder, deliver clear and sharp pictures.″In this project, the preventative use of the camera system that is seen immediately upon entering the building is rather unusual: the camera and recorder were designed for discrete video surveillance and can be housed nearly invisibly in the ceiling when required. Such as the tiny cylinder camera that is installed barely noticeably above the entrance steps and which delivers first-class pictures.
Related white papers
Security Investments Retailers Should Consider For Their 2021 Budget
Understanding Video Management Systems
Five Things To Consider For AI With Video Technology