eneo Network / IP Cameras
(44)
Browse Network / IP Cameras
IP camera products updated recently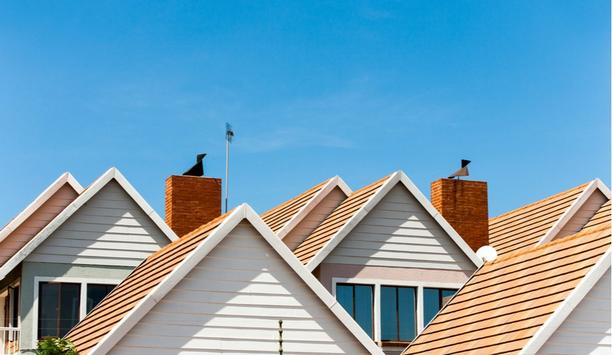 How Smart Technology Is Simplifying Safety And Security In Retirement Villages
James Twigg is the Managing Director of Total Integrated Solutions (TIS), an independent life safety, security and communication systems integrator, specializing in design & consultancy, technology and regulatory compliance. Total Integrated Solutions work primarily with retirement villages, helping to ensure the safety of residents in numerous retirement villages across the country. In this opinion piece, James shares how smart technology is helping security teams and care staff alike in ensuring the safety and security of their spaces, amid the COVID-19 pandemic and beyond. Impact of smart technology Smart technology is having an impact on pretty much every aspect of our lives Smart technology is having an impact on pretty much every aspect of our lives. From how we travel, to how we work, to how we run our homes. It's not unusual to have Alexa waking us up and ordering our groceries or Nest to be regulating the temperature and energy in our homes. And while there's a popular misconception that people in their later years are allergic to technology, retirement villages and care homes are experiencing significant innovation too. And the result is not only improved quality of life for residents, but also improved safety and security systems for management teams. Switching to converged IP systems I've been working in the life safety and security industry for over fifteen years. When I first joined TIS, much of the sector was still very analog, in terms of the technology being installed and maintained. Slowly but surely, we've been consulting and advising customers on how to design, install and maintain converged IP systems that all talk to each other and work in tandem. I'm excited to say retirement villages are some of the top spaces leading the way, in terms of technological advancement. Improving the quality of life for residents A move into a retirement village can be daunting and one of the key concerns that we hear about is the loss of independence. No one wants to feel like they are being monitored or to have someone constantly hovering over them. One of the ways we've used smart technology to maintain residents' independence is through devices, such as health monitors and motion sensors. For example, instead of having a member of staff check-in on residents every morning, to ensure they are well, sensors and analytics can automatically detect changes in routine and alert staff to possible problems. Similarly, wearable tech, such as smart watches give residents a chance to let staff know they are okay, without having to tell them face-to-face. As our retirement village customers have told us, a simple 'I'm okay' command can be the difference between someone feeling independent versus someone feeling monitored. Simplifying and improving security systems Smart technology gives care staff and security oversight of the needs of residents For the teams responsible for the safety of the people, places and spaces within retirement villages, smart technology is helping to improve and simplify their jobs. Smart technology gives care staff and security oversight of the needs of residents, and ensures rapid response if notified by an emergency alert, ensuring they know the exact location of the resident in need. And without the need to go and physically check-in on every resident, staff and management can ensure staff time is being used effectively. Resources can be distributed where they are needed to ensure the safety and wellbeing of those residents who need extra consideration. 24/7 surveillance When planning the safety and security for retirement villages, and other residential spaces, it's no use having traditional systems that only work effectively for 12 hours a day or need to update during the evening. Surveillance needs to be 24/7 and smart technology allows that without the physical intrusion into people's spaces and daily lives. Smart technology ensures that systems speak to each other and are easily and effectively managed on one integrated system. This includes video surveillance, which has also become much more effective as a result of advanced video analytics, which automatically warn staff of suspicious behavior. Securing spaces amid COVID-19 This year has, of course, brought new challenges for safety. COVID-19 hit the retirement and residential care sectors hard, first with the initial wave of infections in mid-2020 and then, with the subsequent loneliness caused by the necessary separation of families. As essential workers, we worked closely with our customers to make sure they had everything they needed As essential workers, we worked closely with our customers to make sure they had everything they needed during this time, equipping residents with tablet devices to ensure they could stay connected with their families and friends. It allowed residents to keep in touch without risking transferring the virus. Thermal cameras and mask detection And now that we're emerging out of COVID-19 restrictions and most residents can see their families again, we're installing systems like thermal cameras and mask detection, so as to ensure that security will be alerted to anyone in the space experiencing a high temperature or not wearing proper PPE. Such steps give staff and families alike, the peace-of-mind that operational teams will be alerted at the earliest possible moment, should a COVID-19 risk appear. Thinking ahead to the next fifteen years, I'm excited at the prospect of further technological advancements in this space. Because at the end of the day, it's not about how complex your security system is or how you compete in the industry. It's about helping teams to protect the people, spaces and places that matter. I see smart technology playing a huge role in that for years to come.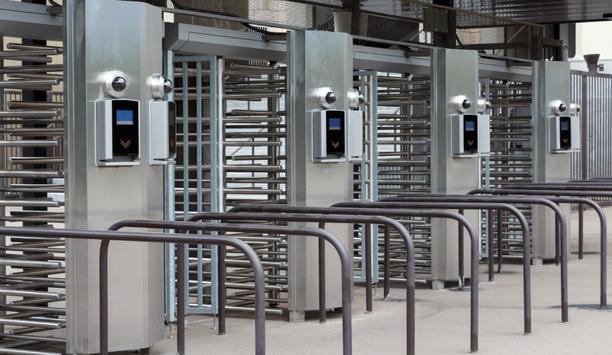 The Post-Pandemic Mandate For Entertainment Venues: Digitally Transform Security Guards
As the COVID-19 pandemic wanes and sporting venues open-up to full capacity, a new disturbing trend has hit the headlines - poor fan behavior. Five NBA teams have issued indefinite bans on fans, who crossed the line of unacceptable behavior, during the NBA playoffs. Major League Baseball stadiums have a recurring problem with divisive political banners being strewn over walls, as part of an organized campaign, requiring fan ejections. There was a brawl between Clippers and Suns fans after Game 1 of their playoff series. And, the U.S. vs. Mexico Nations League soccer game over the Fourth of July weekend had to be halted, due to fans throwing objects at players and screaming offensive chants. Cracking down on poor fan behavior Security directors are consistently reporting a disturbing uptick in poor fan attitude and behavior With players across all major sports leagues commanding more power than ever before, they are demanding that sports venues crack down on poor fan behavior, particularly when they are the targets of that behavior. Whether it's an extension of the social-media divisiveness that's gripped society, or people unleashing pent up negative energy, following 15 months of social isolation, during the COVID-19 global pandemic, security directors are consistently reporting a disturbing uptick in poor fan attitude and behavior. They're also reporting a chronic security guard shortage, like many businesses that rely on relatively low-cost labor, finding candidates to fill open positions has been incredibly difficult. Low police morale To add the third component to this perfect storm, many police departments are struggling with morale issues and officers are less likely to put themselves into positions, where they could wind up in a viral video. According to the Police Executive Research Forum, police officer retirements in the U.S. were up 45% in the April 2020 - April 2021 period, when compared to the previous year. Resignations were up 18%. In this environment, officers may be less likely to undertake fan intervention unless it's absolutely necessary. This can seem like the worst of times for venue security directors, as they need more staff to handle increasingly unruly patrons, but that staff simply isn't available. And, because the security guard staffing industry is a commoditized business, companies compete almost solely on price, which requires that they keep salaries as low as possible, which perpetuates the lack of interest in people participating in the profession. Digital Transformation There is only one way out of this conundrum and that is to make security personnel more efficient and effective. Other industries have solved similar staffing and cost challenges through digital transformation. For example, only a small percentage of the total population of restaurants in the U.S. used to offer home delivery, due to cost and staffing challenges of hiring dedicated delivery personnel. Advent of digital efficiency tools But with the advent of digital efficiency tools, now virtually all restaurants can offer delivery But with the advent of digital efficiency tools, such as UberEATS and DoorDash, now virtually all restaurants can offer delivery. Likewise, field-service personnel are digitally connected, so when new jobs arise, they can be notified and routed to the location. Compare this to the old paper-based days, when they wouldn't know about any new jobs until they picked up their work schedule at the office, the next day and you can see how digital transformation makes each worker significantly more efficient. Security guards and manned guarding The security guard business has never undergone this kind of digital transformation. The state-of-the-art 'technology' has never changed - human eyes and ears. Yes, there are video cameras all over stadiums and other venues, but behind the scenes is a guard staring at a bunch of monitors, hoping to identify incidents that need attention. Meanwhile, there are other guards stationed around the stadium, spending most of their time watching people who are doing nothing wrong. Think about all the wasted time involved with these activities – not to mention the relentless boredom and 'alert fatigue' from false-positive incident reporting and you understand the fundamental inefficiencies of this labor-based approach to security. Now think about a world where there's ubiquitous video surveillance and guards are automatically and pre-emptively notified and briefed, when situations arise. The fundamental nature of the security guards profession changes. Instead of being low paid 'watchers', they instead become digitally-empowered preventers. AI-based screening and monitoring technology This world is happening today, through Artificial Intelligence-based screening and monitoring technology. AI-powered weapons-detection gateways inform guards, when a patron entering the venue is carrying a gun, knife or other forbidden item. Instead of patting down every patron with metal in their pockets, which has been the standard practise since walk-through metal detectors were mandated by sports leagues following 9/11, guards can now target only those who are carrying these specific items. Video surveillance and AI-based analytics integration Combining surveillance video with AI-based advanced analytics can automatically identify fan disturbances Combining surveillance video with AI-based advanced analytics can automatically identify fan disturbances or other operational issues, and notify guards in real time, eliminating the need to have large numbers of guards monitoring video feeds and patrons. The business benefits of digitally transformed guards are compelling. A National Hockey League security director says he used to have 300 guards manning 100 walk-through metal detectors. By moving to AI solutions, he can significantly reduce the number of scanning portals and guards, and most importantly redeploy and gain further operational efficiencies with his overall operational strategy. Changing staffing strategy This changes the staffing strategy significantly and elevates the roles of guards. Suddenly, a US$ 20-per-hour 'job' becomes a US$ 40-per-hour profession, with guards transformed into digital knowledge workers delivering better outcomes with digitally enabled staffs. Beyond that, these digitally transformed guards can spend a much higher percentage of their time focused on tasks that impact the fan experience – whether it's keeping weapons out of the building, pro-actively dealing with unruly fans before a broader disruption occurs, or managing business operations that positively impact fan patron experience. Digitally transforming security guards Perhaps most important, digitally transforming security guards elevates the profession to a more strategic level, which means better pay for the guards, better service for clients of guard services, and an overall better experience for fans. That's a perfect storm of goodness for everyone.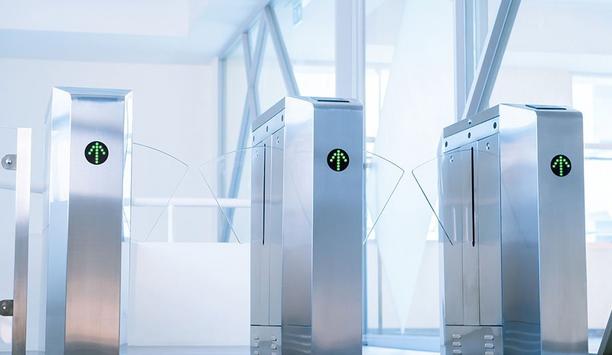 Physical Access Control: Critical Steps To Ensure A Smarter Future
Steven Kenny, Axis Communications, looks at the benefits of physical access control systems within smart environments, and how knowledge gaps and dated methods can inhibit adoption. Physical security is becoming more dynamic and more interconnected, as it evolves. Today's modern access control solutions are about so much more than simply opening doors, with digitalization bringing multiple business benefits, which would simply not be possible using traditional models. Digital transformation While the digital transformation of processes and systems was already well underway, across many industries and sectors, it is the transformation of physical security from a standalone, isolated circuit, to a network-enabled, intelligent security solution that brings many benefits to the smart environment. Yet, with more organizations now looking to bring their physical security provision up to date, there are many considerations that must be addressed to maximize the potential of access control and video surveillance. Not least of which is that connecting physical security devices to a network presents risk, so it is increasingly important for IT teams to play a role in helping to facilitate the secure integration of physical and network technologies, as these two worlds increasingly converge. Improved access control in smart environments These urban constructs are capable of reducing waste, driving efficiencies and optimising resources The smart city offers significant benefits, reflected in the US$ 189 billion that is anticipated to be spent on smart city initiatives globally by 2023. These urban constructs are capable of reducing waste, driving efficiencies, optimizing resources and increasing citizen engagement. Technology, which is increasingly being incorporated to protect access points within the smart environment, can take many forms. These range from simple card readers to two factor authentication systems, using video surveillance as a secondary means of identification, right through to complex networks of thermal cameras, audio speakers and sensors. Frictionless access control During the COVID-19 pandemic, frictionless access control has provided an effective 'hands free' means of accessing premises, using methods such as QR code readers and facial recognition as credentials to prove identity. Frictionless access control brings health and safety into the equation, as well as the security of entrances and exits, minimizing the risk of infection, by removing the need to touch shared surfaces. Such systems can be customized and scaled to meet precise requirements. Yet, an increasing integration with open technologies and platforms requires collaboration between the worlds of physical security and IT, in order to be successful. Barriers to adoption Traditional suppliers and installers of physical security systems have built up a strong business model around their expertise, service and knowledge. Network connectivity and the IoT (Internet of Things) present a constantly shifting landscape, requiring the traditional physical security vendor to learn the language of IT, of open platforms, IP connectivity and software integration, in order to adapt to market changes and remain relevant. Many are now beginning to realize that connected network-enabled solutions are here to stay Those who cannot adapt, and are simply not ready for this changing market, risk being left behind, as the physical security landscape continues to shift and demand continues to increase. With end users and buyers looking for smarter, more integrated and business-focused solutions from their suppliers, it is clear that only those who are prepared will succeed in this space. Time will not stand still, and many are now beginning to realize that connected network-enabled solutions are here to stay, particularly within smart constructs which rely on such technology by their very nature. The importance of cyber hygiene Connecting any device to a network has a degree of risk, and it is, therefore, imperative that any provider not only understands modern connected technologies, but also the steps necessary to protect corporate networks. Cameras, access control systems and IP audio devices, which have been left unprotected, can potentially become backdoors into a network and used as access points by hackers. These vulnerabilities can be further compromised by the proliferation of connected devices within the Internet of Things (IoT). While the connection of devices to a network brings many advantages, there is greater potential for these devices to be used against the very business or industry they have been employed to protect when vulnerabilities are exploited. Cyber security considerations Cyber security considerations should, therefore, be a key factor in the development and deployment of new security systems. Access control technologies should be manufactured according to recognized cyber security principles, incident reporting and best practices. It is important to acknowledge that the cyber integrity of a system is only as strong as its weakest link and that any potential source of cyber exposure will ultimately impact negatively on a device's ability to provide the necessary high levels of physical security. The future of access control There is a natural dispensation towards purchasing low-cost solutions There is a natural dispensation towards purchasing low-cost solutions that are perceived as offering the same value as their more expensive equivalents. While some have taken the decision to implement such solutions, in an attempt to unlock the required benefits, while saving their bottom line, the limited lifespan of these technologies puts a heavier cost and reputational burden onto organizations by their association. The future of access control, and of physical security as a whole, will, therefore, be dependent on the willingness of suppliers to implement new designs and new ways of thinking, based around high-quality products, and to influence the installers and others in their supply chains to embrace this new world. Cyber security key to keeping businesses safe In addition, cyber security considerations are absolutely vital for keeping businesses safe. The integration of cyber secure technologies from trusted providers will provide peace of mind around the safety or corporate networks, and integrity of the deployed technologies. As we move forward, access control systems will become data collection points and door controllers will become intelligent I/O devices. QR codes for visitor management and biometric face recognition for frictionless access control will increasingly be managed at the edge, as analytics in a camera or sensor. The future of access control presents an exciting and challenging time for those ready to accept it, to secure it and to help shape it, offering a true opportunity to innovate for a smarter, safer world. Eneo Complete Systems Are Being Used In Over Sixty Müller Health And Beauty Retailers
Müller is one of Europe's leading health and beauty retail companies. Nearly 24,000 employees work in over 600 locations all over the continent. And Müller continues to grow: an average of 50 new stores are opened each year with a product range which includes CDs, toys and stationery and really sets itself apart from the competition – at prices which Müller invites you to check against competitors' prices, in accordance with their slogan: "You should compare our prices." Müller ensures that prices will remain just as low in the future by using eneo video surveillance which has been installed in over sixty Müller stores so far. Inventory discrepancies are a growing problem in retail and can lead to rising prices if they are not prevented effectively. Thus protecting honest customers is essential. At Müller, the installation of the systems is always in accordance with strict data protection regulations which are fulfilled meticulously by the responsible installation company. Why did Müller choose eneo? "Based on the recommendation of our installation company, we carried out a three-week test in one location, and it was very successful," explains Mario Messner, Managing Director at the security agency Müller Sicherheitsdienst Ulm MSDU. "Due to the high image quality, a lower recording rate was sufficient compared to another recorder model which we had in operation at the same time with 25 pictures per second. Because we wanted to keep the memory requirements as low as possible, it didn't take us long to make a decision. We were also impressed by the price-performance ratio, which is significant when numerous cameras are being installed in each store." Mario Messner has never regretted this decision, quite the contrary. "We now have numerous cameras, domes and recorders from eneo in operation in over sixty stores. The number is in the hundreds. The failure rate is so minimal that it is negligible. The equipment is absolutely reliable." Security With 360° Video Surveillance: Use Of The Eneo Almira Camera In The Jewish Museum, Frankfurt, Germany
The Jewish Museum in Frankfurt is one of the three major Jewish museums in Germany. It traces the interrelationship between Jews in Germany and their environment based on the example of Frankfurt. Prior to World War II the city of Frankfurt had the highest percentage of Jewish inhabitants with over 26,000 Jewish citizens. The building is secured today by 360° video surveillance. Its open character was intentionally selected, as the changing exhibitions are to be accessible to all interested visitors. However the museum, which is housed in two classical mansions, is one of the sites generally at risk as is the Holocaust Memorial in Berlin. A balancing act that requires exceptional understanding from decision makers when it comes to security precautions. Blind angles caused by concrete columns in the foyerThe solid reinforced concrete construction of the building complex renovated in the 1980s in particular cannot always be regarded as being advantageous. Several concrete columns in the entrance area obstruct viewing and proved to be restrictive for installation of a video surveillance system suitable for identification of persons. Thomas Sittig, Technical Director of the Museum and responsible for security said, "In addition to appropriate checks of baggage and persons we have been using video surveillance since the opening. However, we encountered some difficulties in extending the existing system in the sensitive entrance area - on the one hand some areas of the foyer are difficult to view, and on the other hand the cable routing was made difficult because of the reinforced concrete and it is not possible to put it under plaster."Perfect solution replaces several cameras In the planning phase Peter Kleist, the Project Manager of Heer GmbH from Frankfurt, therefore proposed a solution with 360° video surveillance. He said, "The floor plan would have made at least five or six conventional surveillance cameras necessary to cover all the angles. But when we then considered the Almira System with its four virtual cameras, it immediately awakened great interest!″ The special lens of this ultra wide-angle camera not only delivers a 360° image field; with the 'Almira C-1202', up to four virtual cameras can be displayed and controlled with full Pan/Tilt/Zoom functionality. The system is installed at a three-metre height so it can be seen and it has the whole foyer in view. Plus, its high-resolution 3-megapixel CMOS sensor delivers brilliant quality pictures to the full satisfaction of viewers when they view the 42" plasma monitor in the control centre. Three megapixels for clear and sharp picturesThe Security Officer can now choose between 2 x 180° panorama, 4 x 90° panorama or 360° views, and use a Videor KBD1 Keyboard to control the camera and all the fully electronic PTZ functions. At the same time, persons who enter a predefined area can be tracked automatically by the 'Motion Tracking' function. "Features such as the integral motion detector, 4x zoom and intelligent alarm management are very helpful for us. In particular the retrospective motion tracking, or the 'Luggage Left' function that allows objects to be monitored in predefined areas. The system immediately triggers an alarm when an exhibit is removed or, for example, an unattended bag is added," explained Sittig. High-resolution 360° recording"The 360° camera images are recorded by the 'Almira R-01' Network Recorder which is matched especially to the Almira Camera," explained Peter Kleist. "The recorder is connected over a high-speed data link and we installed it behind one of the columns. It provides the advantage of also allowing execution of the full functionality of the 360° camera with a digital recorder - including the PTZ functions for the recorded pictures." Recording can be carried out controlled by events or time or also continuous; the 400 GB hard disk permits a recording time length of up to several weeks. Furthermore, duplex operation allows simultaneous recording and replay. In addition, it has extensive search functions, programmable pre- and post-alarm recording and sector naming for monitoring of obscured locations, such as the museum entrance area for example. Heer GmbH installed normal surveillance cameras in the outer area of the Rothschild Palace, which was built from 1812 to 1824. A total of eleven eneo CCTV cameras monitor the exterior facades, barriers and the different entrances. In addition to the 42" plasma monitor, their pictures are also switched to a further seven eneo control monitors at the cash desk and personnel entrance, and they are recorded by an eneo 16-channel DLR1 Digital Recorder in the control centre. Designed for discrete video surveillance Sittig is fully satisfied with the innovative camera system. "The 360° camera with matching recorder is the optimum solution for us - the system fulfills all the criteria we require: it is easy to install, its virtual cameras have everything in view throughout the whole area and they, just like the Almira Recorder, deliver clear and sharp pictures.″In this project, the preventative use of the camera system that is seen immediately upon entering the building is rather unusual: the camera and recorder were designed for discrete video surveillance and can be housed nearly invisibly in the ceiling when required. Such as the tiny cylinder camera that is installed barely noticeably above the entrance steps and which delivers first-class pictures.
Related white papers
School Security Moves to the Cloud
How Security Systems Ensure Healthy Workplaces During COVID and After
Delivering a Smart, Secure and Healthy Workplace with Cloud