Bosch Telemetry Receivers
(13)
Browse Telemetry Receivers
Telemtry receiver products updated recently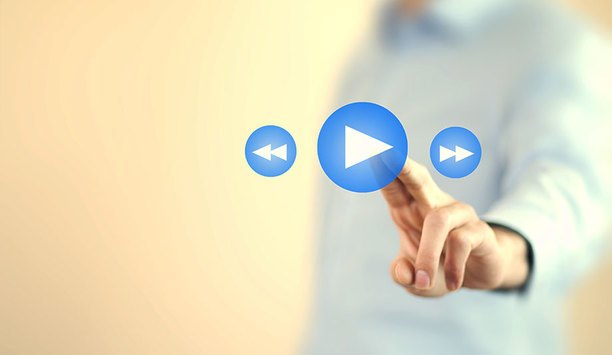 How Live Streaming Video Adds Security, Safety And Business Intelligence For End Users
End users can add security, safety and business intelligence – while achieving a higher return on investment at their protected facilities – with live streaming video. It can be deployed effectively for IP video, network video recorders (NVRs) and body-worn cameras. The growing use of streaming video is resulting in vast technological developments and high-end software that promotes reduced bandwidth, high scalability and lower total cost of ownership (TCO). Here's how users can add value to security with live streaming video and what they should look for in the procurement of technology solutions. Questions are answered by Bryan Meissner, Chief Technology Officer and Co-Founder of EvoStream. Q: What is live streaming video and how does it apply to physical security? BM: In its simplest and most popular form, video streaming allows users to watch video on PCs, laptops, tablets and smartphones. According to GO-Globe, every 60 seconds more than 400 hours of video are uploaded and around 700,000 hours watched. The key to effective video streaming is for the platform to be able to adapt to the limits of the internet or network connection so the viewer gets an unbridled experience without buffering or signal loss. Live video streaming in security applications leverages a variety of connected devices, appliances and services including the cloud, mobile platforms, IP cameras and NVRs, becoming an enabling technology for more effective, real-time data capture at the protected premises. It reduces bandwidth costs and infrastructure operating requirements by streaming directly from cameras, mobile devices, drones, body worn units and loT devices to browsers, phones and tablets. The best solutions optimize the experience for the user and permit image capture and retrieval from Android, iOS, browser platforms or directly from cameras or NVRs—streaming to wherever the user desires. Quality live streaming applications provide clear, real-time images and retrieve high-resolution video that can be used for evidence, identification, operations management or compliance regulation and control. The most cost-effective solutions offer minimal hardware requirements, lower overall operating expenses and promote high scalability – even integration with many legacy security management platforms. Q: What are some challenges of live streaming video and how are those being addressed by new technology? BM: Live streaming video can present challenges when a solution isn't designed specifically for the security infrastructure. End users need to look for forward-thinking software and firmware solutions which offer reduced bandwidth requirements, high scalability and a lower total cost of ownership (TCO) or they will be disappointed with the results and costs of maintaining services for end users. The most competent live video streaming lets users integrate with and run on any platform, appliance or device The technology is changing rapidly, so only providers who focus on innovation can keep pace and future-proof the user and their facility. To be most effective, video needs to be able to stream consistently and reliably to and from a host of different devices, platforms, browsers and mediums, on-premises servers or the cloud. Video footage needs to be obtained quickly and deliver critical metadata, with built-in cyber safeguards and hardening such as automatic encryption and authentication. Q: What do end users need to look for in solutions for effective video streaming? BM: Implementing a live streaming video platform should result in greater efficiency and reduced operational costs. Live video streaming to and from a variety of connected devices, appliances and services requires sub-second latency from image capture to delivery. It also needs to be as open and agnostic as possible – spanning multiple technologies, standards and protocols and giving the user enhanced flexibility for their specification. The most competent live video streaming lets users integrate with and run on any platform, appliance or device including standalone servers, server racks, public, private and hybrid clouds and other distribution channels using the same application programming interface or API. Streaming should also support the latest codecs, such as H.264 and H.265 along with widely specified protocols for the distribution of that video. Q: What are some of the trending technological developments in live streaming video applications? BM: Traditional video streaming consumes exorbitant amounts of bandwidth and users pay for video routed through their servers. Some of the latest capabilities, such as peer-to-peer streaming, HTML5 media players, metadata integration and cost-effective transcoding via RaspberryPi enhance overall processing and ultimately strengthen the user experience. Peer-to-peer is a critical, emerging component in effective video streaming. With peer to peer, video does not go through servers but instead streams directly between the camera and the end-user's phone, for example, eliminating that cost of bandwidth from the platform while still permitting exact control of content. Users stream live from cameras to any device, with the ability to authenticate and approve peering from the back-end infrastructure while enabling low-latency HTML5 without incurring excessive platform bandwidth costs. The explosion of live streaming video in IP video cameras, NVRs and body-worn cameras is driving a new category of high-end software offering reduced bandwidth, high scalability and lower TCO. It prepares users for new technology and the loT, eliminating the largest cost driver of hosted live streaming platforms – bandwidth. Applications that offer peer-to-peer streaming and other feature sets can help future proof the end-user's investment and strengthen the value proposition for viewing or retrieving live or archived video effectively.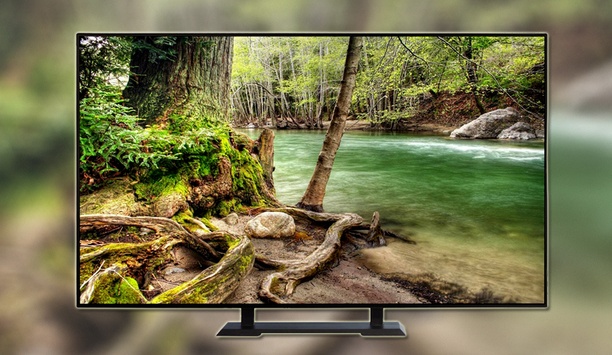 Are Your Surveillance Monitors Prepared For The Latest Video Technology Developments?
Everybody has been hooked on the discussions about Analog HD or IP systems, but shouldn't we really be thinking about WiFi and 5G connectivity, removing the need for expensive cabling? Are wireless networks secure enough? What is the potential range? Even the basic question about whether or not the network is capable of transferring the huge (and growing) amount of data required for High Res Video, which will soon be quadrupled with the advent of 4K and higher resolutions. The Future Of Video Surveillance Monitors We have seen a massive uptake in 4K monitors in the security industry. While they have been relatively common in the consumer market, they are only now beginning to really take off in the CCTV market, and the advances in Analog HD and IP technology mean that 4K is no longer the limited application technology it was just a few years ago. Relatively easy and inexpensive access to huge amounts of storage space, either on physical storage servers or in the cloud, both of which have their own positives and negatives, have really helped with the adoption of 4K. Having said that the consensus seems to be, at least where displays are concerned, there is very little need for any higher resolution. So, where next for monitors in CCTV? 8K monitors are present, but are currently prohibitively expensive, and content is in short supply (although the Japanese want to broadcast the Tokyo Olympics in 8K in 2020). Do we really need 8K and higher displays in the security industry? In my own opinion, not for anything smaller than 100-150+ inches, as the pictures displayed on a 4K resolution monitor are photo realistic without pixilation on anything I've seen in that range of sizes. The consensus seems to be, at least where displays are concerned, there is very little need for any higher resolution Yes, users many want ultra-high resolution video recording in order to capture every minute detail, but I feel there is absolutely no practical application for anything more than 4K displays below around 120", just as I feel there is no practical application for 4K resolution below 24". The higher resolution camera images can be zoomed in and viewed perfectly well on FHD and 4K monitors. That means there has to be development in other areas. Developments In WiFi And 5G What we have started to see entering the market are Analog HD and IP RJ45 native input monitors. While you would be forgiven for thinking they are very similar, there are in fact some huge differences. The IP monitors are essentially like All-In-One Android based computers, capable of running various versions of popular VMS software and some with the option to save to onboard memory or external drives and memory cards. These are becoming very popular with new smaller (8-16 camera) IP installs as they basically remove the need for an NVR or dedicated storage server. Developments in the area of WiFi and 5G connectivity are showing great promise of being capable of transferring the amount of data generated meaning the next step in this market would maybe be to incorporate wireless connectivity in the IP monitor and camera setup. This brings its own issues with data security and network reliability, but for small retail or commercial systems where the data isn't sensitive it represents a very viable option, doing away with both expensive installation of cabling and the need for an NVR. Larger systems would in all likelihood be unable to cope with the sheer amount of data required to be transmitted over the network, and the limited range of current wireless technologies would be incompatible with the scale of such installs, so hard wiring will still be the best option for these for the foreseeable future. There will be a decline in the physical display market as more development goes into Augmented and Virtual Reality Analog HD Options Analog HD options have come a long way in a quite short time, with the latest developments able to support over 4MP (2K resolution), and 4K almost here. This has meant that for older legacy installations the systems can be upgraded with newer AHD/TVI/CVI cameras and monitors while using existing cabling. The main benefit of the monitors with native AHD/TVI/CVI loopthrough connections is their ability to work as a spot monitor a long distance from the DVR/NVR. While co-axial systems seem to be gradually reducing in number there will still be older systems in place that want to take advantage of the benefits of co-axial technology, including network security and transmission range. Analog technologies will eventually become obsolete, but there is still much to recommend them for the next few years. Analogue technologies will eventually become obsolete, but there is still much to recommend them for the next few years Another more niche development is the D2IP monitor, which instead of having IP input has HDMI input and IP output, sending all activity on the screen to the NVR. This is mainly a defense against corporate espionage, fraud and other sensitive actions. While this has limited application those who do need it find it a very useful technology, but it's very unlikely to become mainstream in the near future. Augmented Reality And Virtual Reality Does the monitor industry as a whole have a future? In the longer term (decades rather than years) there will definitely be a decline in the physical display market as more and more development goes into AR (Augmented Reality or Mixed Reality depending on who's definition you want to take) and VR (Virtual Reality). Currently AR is limited to devices such as smartphones (think Pokémon Go) and eyewear, such as the ill-fated Google Glass, but in the future, I think we'll all have optical implants (who doesn't want to be The Terminator or RoboCop?), allowing us to see whatever we decide we want to as an overlay on the world around us, like a high-tech HUD (Heads Up Display). VR on the other hand is fully immersive, and for playback or monitoring of camera feeds would provide a great solution, but lacks the ability to be truly useful in the outside world the way that AR could be. Something not directly related to the monitor industry, but which has a huge effect on the entire security industry is also the one thing I feel a lot of us have been oblivious to is the introduction of quantum computers, which we really need to get our heads around in the medium to long term. Most current encryption technology will be rendered useless overnight when quantum computers become more widespread. So, where does that leave us? Who will be the most vulnerable? What can we do now to mitigate the potential upheaval? All I can say for sure is that smarter people than me need to be working on that, alongside the development of the quantum computer itself. Newer methods of encryption are going to be needed to deal with the massive jump in processing power that comes with quantum. I'm not saying it will happen this year, but it is definitely on the way and something to be planned for.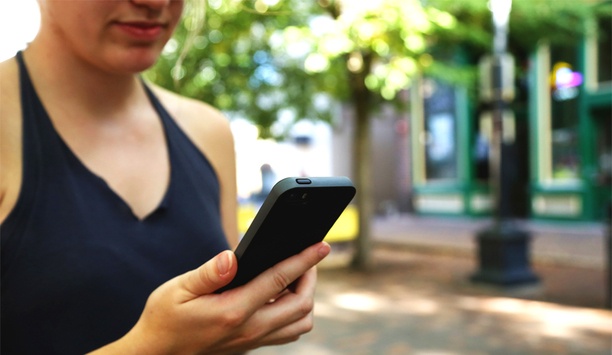 Mobile Communications Make The Public An Additional Sensor On The Field
Today, almost every employee carries with them a smart device that can send messages, capture, and record images and increasingly live-stream video and audio, all appended with accurate location and time stamping data. Provide a way for staff to easily feed data from these devices directly to the control room to report an incident and you have created a new and extremely powerful 'sensor', capable of providing accurate, verified, real-time multi-media incident information. You need only to watch the television when a major incident is being reported. The images are often from a witness at the scene who recorded it on their device. It is madness that it has until now been easier for people to share information around the world via Facebook and YouTube etc, in a matter of minutes, than it is to transmit it to those that need to coordinate the response. The Public As An Additional Security And Safety Sensor In the UK, a marketing campaign designed by government, police and the rail industry is currently running. Aiming to help build a more vigilant network on railways across the country and raise awareness of the vital role the public can play in keeping themselves and others safe, the 'See It. Say It. Sorted' campaign urges train passengers and station visitors to report any unusual items by speaking to a member of rail staff, sending a text, or calling a dedicated telephone number. Essentially, the campaign is asking the public to be an additional safety and security sensor. However, with the help of the latest mobile app technology, it is possible to take things to a whole new level and this is being demonstrated by a large transport network in the US. This organization recognized that the ideal place to begin its campaign of connecting smart devices to the control room as an additional sensor, was by engaging its 10,000 employees (incidentally, this is approximately twice the number of surveillance cameras it has). These employees have been encouraged to install a dedicated app on their cellphones that enables them to transmit important information directly to the control room, as well as a panic button for their own safety. This data can be a combination of images, text, audio, video and even live-streaming, to not only make the control room aware of the situation but give them eyes and ears on the ground. For the control room operator, the insights being fed to them from this 'sensor' have arguably more value than any other as they provide pinpoint accurate and relevant information Combating Control Room Information Overload For the control room operator, the insights being fed to them from this 'sensor' have arguably more value than any other as they provide pinpoint accurate and relevant information. For example, if an alert comes in about a fire on platform 3, the operator doesn't necessarily require any of the information from the other sensors, nor does he need to verify it's not a false alarm. He knows that the information received has been 'verified' in-person (it is also time and location stamped) and that there is an employee located in the vicinity of the incident, who they can now directly communicate with for a real-time update and to co-ordinate the appropriate response. Compare this to a 24/7 video stream from 5000 cameras. It is in stark contrast to the typical issue of sensors creating information overload. The employee only captures and transmits the relevant information, so in essence, the filtering of information is being done at source, by a human sensor that can see, hear, and understand what is happening in context. So, if an intruder is climbing over a fence you no longer need to rely on the alert from the perimeter alarm and the feed from the nearest camera, you simply send a patrol to the location based on what the person is telling you. Furthermore, if the control room is operating a Situation Management/PSIM system it will trigger the opening of a new incident, so when the operator receives the information they are also presented with clear guidance and support regarding how to best manage and respond to that particular situation. Transport networks are using staff and the public as additional safety and security sensors Application Of Roaming Smart Sensors To be clear, this is not to suggest that we no longer need these vitally important sensors, because we do. However, one major reason that we have so many sensors is because we cannot have people stationed everywhere. So, in the case of the US transit company, it has been able to add a further 10,000 roaming smart sensors. This can be applied to other industries such as airports, ports, warehouse operations, stadiums, and arenas etc. Now, imagine the potential of widening the scope to include the public, to truly incorporate crowdsourcing in to the day-to-day security function. For example, in May, it was reported that West Midlands Police in the UK would be piloting an initiative that is asking citizens to upload content relating to offences being committed. Leveraging Existing Hardware Infrastructure Typically, when introducing any form of new security sensor or system, it is expected to be an expensive process. However, the hardware infrastructure is already in place as most people are already in possession of a smart device, either through work or personally. What's more, there is typically an eager appetite to be a good citizen or employee, just so long as it isn't too much of an inconvenience. Innovations in smart mobile devices has moved at such a pace that while many security professionals debate if and how to roll-out body-worn-cameras, members of the public are live-streaming from their full HD and even 4K ready phones. The technology to make every employee a smart sensor has been around for some time and keeps getting better and better, and it is in the pockets of most people around the world. What is different now is the potential to harness it and efficiently bring it in to the security process. All organizations need to do is know how to switch it on and leverage it.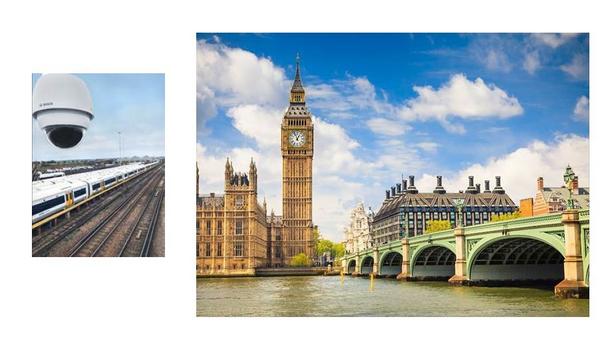 Bosch Security Systems Protect Unmanned Train Depots On Southeastern Rail Network In The UK With Intelligent Video Analytics
One of the largest public train operators in the United Kingdom, Southeastern Rail Network, now relies on a smart video security solution from Bosch Security Systems to secure twelve train depots, including five unmanned locations, against theft and intrusion. The fully digital video surveillance system presents a significant upgrade to the British train operating company, which provides train services between London, Kent and parts of East Sussex and transports 6, 40,000 passengers each weekday on its 392 trains. built-in Intelligent Video Analytics Powered by cameras featuring built-in Intelligent Video Analytics, the solution was installed and configured to the specific requirements at the train depots by Bosch integration partner, Taylor Technology Systems Ltd., over the course of six months. Video security system relies on machine learning algorithms to automatically sound alarms on security threats Fully operational at all twelve locations, the video security system relies on machine learning algorithms to automatically sound alarms on security threats, such as intruders and perimeter breaches. Beyond security applications, the system also tracks important metadata on the arrival times of trains, while also monitoring deliveries at the train depots, among other AI-assisted functions that it carries out. IP-based cameras with Starlight technology The cameras portfolio installed across the twelve depots replaces an analog legacy solution with IP-based security cameras from the Flexidome, Dinion, and Autodome product lines of Bosch Security Systems. These smart cameras include Bosch's Intelligent Video Analytics capabilities as a built-in feature, ensuring that the most relevant video data can be precisely applied to the requirements of the train depots. Because night-time security and surveillance is critical, especially at the five unmanned train depots on the network, the Bosch cameras rely on Starlight technology to provide full intelligent analytics at night and in low light levels. The Starlight technology supports color filtering down to a light level of only 0.0077 lux, so as to deliver detailed monochrome images where other cameras show no image at all, and guard against intruders and unauthorized entry around the clock. Featuring digital 'trip wire' to counter false alarms Highly resilient against false alarms, the smart cameras can detect movement at the perimeters of the train depots using a digital 'trip wire'. In case of a security breach, the system alerts Southeastern Rail Network's watch personnel, who can view live camera footage, as well as recordings of incidents for heightened situational awareness and total perimeter security. Instead of relying on the pre-configured capabilities, such as vehicle tracking and more, security personnel can also use the built-in camera trainer function to 'teach' new functionality, such as detecting certain types of objects or situations. Remote video recordings storage with Divar recorders Recordings from the depots are safely stored and managed remotely with Divar recorders in encrypted format As an integral part of this end-to-end Bosch security solution, recordings from the depots are safely stored and managed remotely, using Divar all-in-one recorders in encrypted format. When looking at the bigger picture, the video security solution adopted by Southeastern Rail Network is part of an industry-wide evolution from cameras as mere video capturing devices to smart sensors capable of collecting rich metadata. Insights beyond security This metadata unlocks unique insights beyond security, including video analytics at the train depots that support applications such as monitoring deliveries to onsite buildings, providing access to personnel and logging the arrival and departure times of incoming trains. The system thereby not only ensures that all train depots remain fully guarded and protected 24/7 against criminal access, but also provides a data-based foundation to keep efficiency gains and cost savings on track in the long run.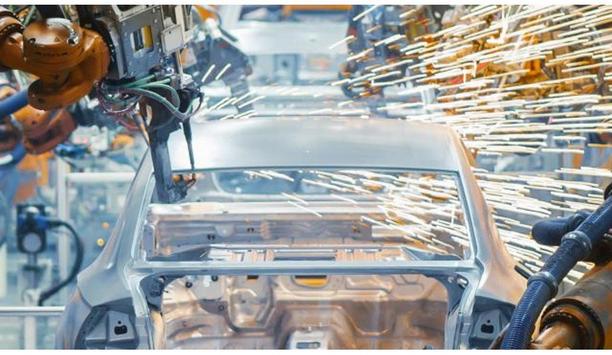 Bosch Provides Fire Safety And Security Systems To Secure Mercedes-Benz Car Manufacturing Plant In Russia
Located 40 kilometers outside the Russian capital, the new Mercedes-Benz passenger car factory is a showcase for Industry 4.0 automotive manufacturing. To ensure the safety of more than 1,000 employees at the massive facility, Bosch provided a fire alarm and security system, replete with voice evacuation capabilities to meet the specific safety needs of modern-day car factories. Future of car manufacturing Walking into the main manufacturing hall of the new Mercedes-Benz Cars plant in the Moscow region is to see the future of automotive production. Amid glass walls and high ceilings, robots and humans work side-by side to assemble the company's most popular limousines for the Russian market. From chassis welding to windshield installation to painting, the plant combines all production steps in the same building as part of a 'one-roof concept'. But from a fire safety perspective, the 'one-roof concept' with its tall factory ceilings and open floorplan poses challenges. The reason: Conventional, point-type fire detectors exceed their performance limit when it comes to detecting smoke particles inside such a vast, air-conditioned space. Working closely with the client, experts of Ateksis, the system integrator who lead this project, realized that early fire detection would take a solution just as innovative as the futuristic car factory itself. Safety for automotive factories They can detect fires in the beginning stages (called the "smoldering" phase) even before visible smoke is released Additionally, Mercedes-Benz required a centrally controlled combination of intrusion alarm and video security to guard the entire perimeter of the 85-hectare facility with its total of seven buildings. And could the solution be ready within a few weeks for the plant's grand opening featuring international dignitaries? Working on a tight timeline, the team of Bosch and Ateksis experts selected a fitting smoke detection technology: aspirating smoke detectors. Perfectly suited for large warehouses, the detection units are located within a pipe system that constantly 'inhales' samples of air, which are checked for smoke particles via intelligent signal processing technology. As a result, the light-based detectors achieve smoke sensitivities as precise as 0.05%. They can detect fires in the beginning stages (called the "smoldering" phase) even before visible smoke is released. electrical interference for reliability Aspirating detectors also pinpoint the exact location of fires, thus reliably preventing major damage in most cases. The system also suppresses environmental factors that typically cause false alarms in car factories, including dust, flying sparks and electrical interference for maximum reliability. "The Mercedes-Benz project is an important reference for us. It shows the level of integration and customer focus made possible by Bosch solutions. Our system has succeeded in meeting the specific needs of automobile manufacturers in the next generation of car production facilities", said Ivan Konukhin, Bosch Security and Safety Systems Russia. audio sound quality The ceiling loudspeakers are equipped with a metal fire dome to adapt to the in-air handling spaces Amid the acoustic conditions inside the vast production plant, a total of 650 horn and ceiling loudspeakers from Bosch deliver sufficient volume and intelligibility. The horn speakers offer a wide opening angle to broadcast sound across factory floors while offering protection from water and dust, as well as the corrosive effects of industrial environments. What's more, the ceiling loudspeakers are equipped with a metal fire dome to adapt to the in-air handling spaces of the automotive plant. The cabinet loudspeakers are certified according to the fire evacuation EN54-24 standard for reliable performance under emergency conditions. Overall, this level of audio sound quality directly serves to keep workers secure and informed, especially if evacuation becomes necessary. automatic fire detectors In the bigger picture, the total of 248 aspirating detectors inside the main production hall are centrally networked via Modular Fire Panels 5000 series and connected to more than 2,500 automatic fire detectors installed throughout six additional administrative buildings on the premises. For maximum employee safety, clear voice and audio alarm is provided by the PRAESIDEO Digital Public Address and Voice Alarm System. With Smart Safety Link, the interfaced fire and voice alarm system offers a full control in case of emergency, including the customization of the fire verification time and the automatic process that can ensure a safe phased evacuation. To ensure full visibility of the premises and around-the-clock safety, the video security solution consists of 112 high-definition cameras from Bosch. While bullet and moving cameras secure the perimeter, dome cameras monitor inside spaces. Video Management System Integrated on the Bosch Video Management System, all cameras can be controlled by the on-site security team Integrated on the Bosch Video Management System (BVMS), all cameras can be controlled centrally by the on-site security team inside the control room. Bringing security full-circle, the video system has a direct interface with intrusion alarm system containing over 200 detectors. This seamless integration of all solutions on the Building Integration System (BIS) from Bosch enables a host of additional functions: for instance, the system alerts the control room when a fire detector is triggered and sends live images from the nearest camera for full situational awareness. Aspiration smoke detector As Ivan Konukhin at the Regional Representative Center North-West and South Russia at Bosch Security Systems explains: "The cooperative functionalities between BIS and BVMS components were programmed according to customer requirements in an uncomplicated manner via macros, which also supported a timely installation." Bosch Security System's solution consists of: FPA-5000 Modular Fire Panel Solution Smart Safety Link License key for voice alarm Aspiration smoke detector 2 pipe systems AVENAR detector 4000 PRAESIDEO Digital Public Address and Voice Alarm System Metal Fire Dome Cabinet loudspeaker, metal, rectangular Horn loudspeaker, 10W, 6x10" Ceiling loudspeaker, 6W, ABS MAP 5000 family IP4000i, 5000i and 6000 cameras AUTODOME IP Cameras Access Control System Bosch Video Management System Building Integration System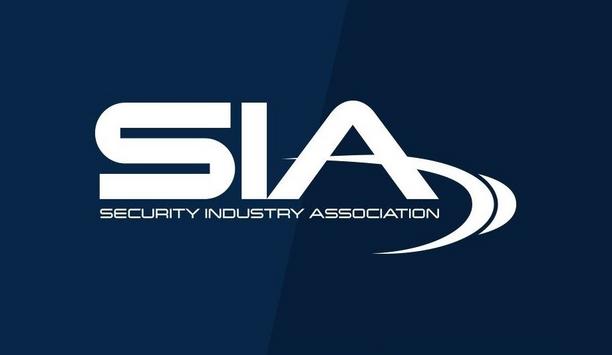 Security Industry Association Announces The Winners Of The 2020 SIA New Product Showcase Awards
The Security Industry Association (SIA) has announced the 2020 winners of the SIA New Product Showcase Awards, the flagship awards program in partnership with ISC West recognizing innovative security products, services and solutions. Top among the winners – who were recognized July 9 during a virtual awards show – was Leica Geosystems, part of Hexagon, receiving the 2020 Best New Product Award. Since its inception in 1979, the SIA New Product Showcase has been the security industry's premier product awards program. New products are reviewed by a panel of judges with extensive industry experience, and in 2020, following significant deliberations, the 30 judges presented awards for technologies covering 23 product and service categories. Leica Geosystems, part of Hexagon, received the Best New Product honor for its 3D Surveillance with Leica BLK247, submitted in the Emerging Technologies category. Building security The 3D Surveillance with Leica BLK247 is "a first-of-its-kind reality capture sensor for building security and operations," said Leica Geosystems. "It is the latest product in the company's BLK product line, a collection of reality capture, scanning and photogrammetry hardware and software. The BLK247 offers continuous, 24/7 LiDAR-based 3D monitoring and change detection within spaces. It does this using LiDAR, 3D digital fencing and continuous scanning to monitor buildings and spaces 24 hours a day, 7 days a week." The prestigious Judges' Choice Award was presented to Suprema Inc. for the Airfob Patch product, submitted in the Access Control Devices & Peripherals Hardware – Wireless category. "Airfob Patch is the world's first mobile-to-RF-card signal translator, enabling mobile phones to communicate with the existing RF card readers," said Suprema Inc. "Wire, batteries nor construction is required for installation. Airfob Patch charges itself by using the existing RF field signals transmitted from the RF reader. It transforms the RF fields into its own power source." New Product Showcase Merit Award SIA is proud to present John Spooner with the 2020 SIA New Product Showcase Merit Award" Additionally, John Spooner – executive vice president at Alarm Detection Systems and an active volunteer judge in the SIA New Product Showcase program. Spooner received the New Product Showcase Merit Award, which recognizes an individual or company who, through their support of the New Product Showcase, demonstrates a commitment to the vision and mission of the program, contributes to its success and promotes the advancement of SIA and the security industry overall. "SIA is proud to present John Spooner with the 2020 SIA New Product Showcase Merit Award; John has not missed a single SIA New Product Showcase event since he began as an active volunteer judge in the program 17 years ago," said Chris Grniet, chair of the SIA New Product Showcase Committee. "He has always been a fair and honest participant and has never hesitated to jump in and help whenever we need him. He has been exemplary in his commitment, participation and ability to help the group reach consensus." Services and contributions "Following hours of panel-driven judging and technology demonstrations, SIA is thrilled to recognize the 2020 winners of the SIA New Product Showcase Awards for their innovative products, services and contributions representing the best new offerings in the market," said SIA CEO Don Erickson. "SIA applauds all the honourees who received awards in 2020 and particularly Leica Geosystems and Suprema Inc. for standing out in this highly competitive field of entrants to earn the Best New Product and Judges' Choice distinctions. Additionally, we congratulate John Spooner on receiving the 2020 New Product Showcase Merit Award in recognition of his many valuable contributions to this premier program." Award winners The 2020 SIA New Product Showcase winners are: Best New Product Award Winner – Leica Geosystems, Part of Hexagon: 3D Surveillance with Leica BLK247 Judges' Choice Award Winner – Suprema Inc.: Airfob Patch New Product Showcase Merit Award Winner – John Spooner, executive vice president, Alarm Detection Systems Category Awards Access Control Devices & Peripherals Hardware – Wireless Winner – dormakaba: BEST Switch™ Tech Access Control Software, Hardware, Devices & Peripherals – Wired Winner – Swiftlane: Swiftlane Access Control Honorable Mention – Altronix Corporation: Tango Anti-Terrorism/Force Protection and Biometrics Winner – Gibraltar Perimeter Security: G-1441 Ultra-Shallow Bollard Winner – IDEMIA: VisionPass Commercial Monitoring Solutions Winner – IronYun Inc.: AI NVR Edge Analytics Communications and Networking Solutions Winner – Axis Communications, Inc.: AXIS C8210 Network Audio Amplifier Convergence and Integration Solutions Winner – Blue Light: Blue Fusion Design, Diagnostic and Installation Tools Winner – Alarm.com: On-Site Wrap Up Emergency Communication Systems Winner – Verint: NowForce Emerging Technologies Winner – BioConnect: BioConnect's Unified Mobile Access Solution Winner – IPVideo Corporation: HALO IOT Smart Sensor 2.0 Fire/Life Safety Winner – Kidde: Kidde Optica Smoke Detectors Hosted Solutions/Managed Services Winner – SiteOwl: SiteOwl Intrusion Detection and Prevention Solutions (Physical) – Wireless Winner – Alula: Slimline Touchpad Honorable Mention – Cartell: CW-SYS Wireless Driveway System Lock and Key Solutions Winner –Medeco: All Weather Padlock Honorable Mention – Abloy Oy: ABLOY® BEAT Mobile Solutions (Connected) Winner – CloudScann: Visual Intelligence Control Center (VICC) With VisualC3 Mobile Honorable Mention: Rapid Response Monitoring: rapidSMS Smart Home Solutions Winner – Alarm.com/Building36: Smart Water Valve+Meter Threat/Risk Management Software Applications Winner – Splan Inc.: SIVI™ – Splan Intelligent Visitor Insights Video Surveillance Advanced Imaging Technologies Winner – Axis Communications, Inc.: AXIS Live Privacy Shield Video Surveillance Cameras (HD/Megapixel) Winner – Bosch Security and Safety Systems: MIC IP Ultra 7100i Honorable Mention – Hanwha Techwin: PNM-9085RQZ Video Surveillance Data Storage Winner – Dragonfruit AI: Dragonfruit LiveArchive Video Surveillance Hardware and Accessories Winner – EIZO Inc.: FDF2711W-IP Video Surveillance Management Systems Winner – Airship Industries, Inc.: Airship EMS v5.4.5 During the 2020 SIA New Product Showcase virtual awards ceremony, in addition to the presentation of the overall and category-specific awards, attendees enjoyed hearing insights from New Product Showcase judges into innovations driving product advancements in the security industry.
Featured white papers
5 Security Lessons For Navigating COVID-19
Download
Security Investments Retailers Should Consider For Their 2021 Budget
Download