Bosch Video Surveillance software
(39)
Browse Video Surveillance software
Video Surveillance software products updated recently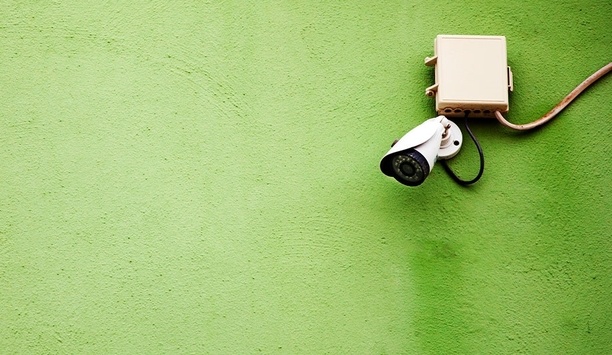 Why Ease Of Installation & Flexibility Matter For Video Surveillance
There's almost no installation that goes 100-percent smoothly in the field of video surveillance. Unexpected issues routinely arise that can increase time on the job, cost of the project and frustration. Manufacturers work on the product side to help ensure their products are easy to install and – when troublesome situations do arise – are flexible enough for installers to quickly find a remedy. Importance Of Ease Of InstallationEase of installation is a very important part of the project to the system integrator because the cost of labor is variable Ease of installation is a very important part of the project to the system integrator because the cost of labor is variable and can be very expensive. In some cases, the cost of labor to install a camera can be more than the cost of the camera! If labor costs are high – or are more expensive than a system integrator planned – they can lose a great deal of money on a project. If a cautious system integrator includes too high of an estimate for labor in a project bid, his overall bid will to high and it could cost him the project. The easier the camera is to install, the lower the labor cost, subsequently achieving higher savings for end-users. Hence it is essential that camera manufacturers develop products that are easy to install or are flexible in the field for system integrators and installers who know that time is money. Enterprise projects can involve thousands of cameras installed Simplifying Installation Of Cameras Camera installation typically involves an electrician, the camera installer and the person who configures the VMS (Video Management Software). Of course, one person can play all three roles, and in many cases, does, but enterprise projects can involve dozens, hundreds or even thousands of cameras with teams of individuals involved in an installation. The electrician runs conduit with an electrical or PoE (Power over Ethernet) connection to the housing or the backplate of the camera; the installer then installs the camera at that location, hooking it up to power; and then a configurator adds cameras to the network and makes adjustments – renaming the camera, setting the frame rate, enabling WDR (Wide Dynamic Range), and the like. When it's a project that involves different players for any of these functions, there is the potential for a bottleneck and delay in project completion. And if a system integrator is paying an electrician, installer and software configurator – and they are all three on site waiting for each other to finish – that's a system integrator's worst-case scenario. Enhancement Through Modular Cameras Video surveillance camera manufacturers like Hanwha Techwin are producing products that take different roles Video surveillance camera manufacturers like Hanwha Techwin are producing products that take the different roles of electrician, installer and configurator into consideration, allowing them to complete their tasks independently. With a focus on modular design which includes a USB Dongle, a device manager, magnetic module and included accessories, the Wisenet X series Plus is one of the fastest cameras to install, service and upgrade – saving installers time and money. Wisenet X series Plus cameras have a detachable camera module that utilize magnets to lock into the housing for instant configuration. Electricians can run conduit with a single PoE connection to the back plate/housing while the configurator is working on configuring the camera module, allowing security professionals to later snap the camera into place in just minutes. The VMS configurator can then come and add the cameras to the network and program their functionality. Modular Cameras Offer Flexibility In the past, an end user might determine after the camera is installed that there aren't enough pixels on target, or they need certain different functions like video analytics for example, resulting in the time-consuming replacement of the entire camera. With modular-designed cameras, the camera module can be swapped with a new one without having to focus or replace the camera – even to change the resolution or field of view, also Wisenet X series Plus has optional PTRZ modules that can be remotely adjusted to the field of view and the position of the camera lens. Making camera adjustments in the field is also now easier and perhaps even safer. Installers have been known to climb a ladder and juggle a bulky laptop to access the network to be able to see video of how the camera is positioned. Or they've had to use analog video output to view the video feed on a separate monitor which provides the field of view, but not megapixel quality. Using a smartphone, the installer can wirelessly see full and not cropped quality video directly from the camera Wisenet X series Plus cameras have a USB port that allows installers to connect it to a small dongle that converts the camera to a Wi-Fi device. Using a smartphone, the installer can wirelessly see full and not cropped quality video directly from the camera. It's a much easier way to evaluate video while at the camera. Eliminating the second person looking at live view on a computer guiding through a cellphone to the installer to accurately point the camera to the proper position. If system integrators can do some of the legwork prior to even getting on site, it can reduce cost and improve efficiency. Imagine having 300 cameras ready to send to a project site. To configure those cameras, a system integrator has to take each camera out of the box, plug each into a switch, configure it, take it off of the switch and put it back in the box. To improve this process, camera manufacturers have now developed packaging that provides access to the camera port without even having to remove it from the box. It's an innovative solution that saves time. Modular cameras have optional PTRZ modules that can be remotely adjusted to the field of view Software Programs Help In Enhancing Installation Whether it's a one-man show or a team of electricians, installers and configurators, software programs can greatly enhance the installation process. Device managers are important tools in adding multiple cameras to a project. Using that 300-camera project, for example, it's easier when a manufacturer has a device manager that allows the mass programming and configuration of cameras. Adding 300 cameras one by one is time consuming and leaves room for error when making so many multiple entries. A device manager should be able to scan the network and locate its devices, allowing them to be grouped, configured and much more. Every video surveillance camera project is going to have its ups and downs. But camera manufacturers can do their part in the production process to address the many issues known to slow down progress. It's impressive that many are taking the lead in producing innovations like modular camera design, flexibility in the field and accessible packaging that can truly reduce installation cost and improve efficiency.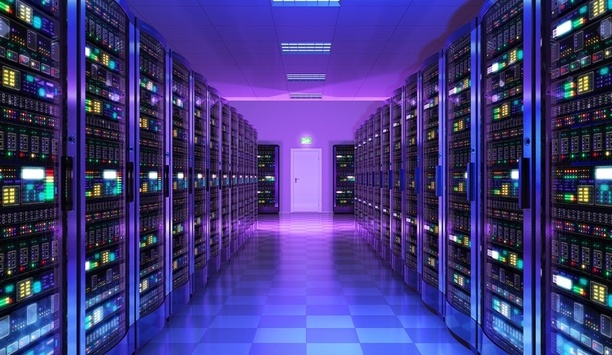 7 Steps To Make VMS System Design And Installation Easier
For those of you old enough to remember, video matrix switchers were once the heyday of surveillance camera control. These cumbersome antiques were at the heart of every major video surveillance system (video surveillance at the time) in premier gaming properties, government installations and corporate industrial complexes. They required more physical labor to construct and configure than perhaps the pyramids – maybe not – but you get the picture. And then digital video made its way in to the market and everything changed, transforming the physical demands for camera control and management from a hardware-centric to a software driven process. We've come a long way in a few short years, and the borders that once defined IT and security continue to diminish, if not disappear completely There's no doubt that this migration also presented significant challenges as many security professionals often struggled with all things IT and software programming being one of the industry's soft spots. Fortunately, we've come a long way in a few short years, and the borders that once defined IT and security continue to diminish, if not disappear completely. However, the complexities of today's VMS functionality can be intimidating for anyone tasked with installing one of these systems given all of the user-defined options available from the simplest camera sequencing and bandwidth allocations to mobile management and enterprise level integration. This is where truly advanced VMS solutions need to shine on both the operations and the design/build sides of the equation. Smart VMS Design There are more solutions products labelled "VMS solutions" out there than ever before. The issue is the fact that many of these "solutions" really don't fall into the category of a true VMS by today's standards but offer basic camera and NVR control. No doubt that there is a place for such software programs in the market. However, VMS solutions from the likes of OnSSI and other industry-leading companies offer distinct and superior management and control capabilities for demanding security and business intelligence applications. Perhaps of equal importance, these top-tier VMS solutions incorporate provisions for installers, so they have a clear and easier implementation path. OnSSI offers VMS solutions with smart camera drivers Here are seven attributes that can assist with the design and implementation of an advanced VMS solution: 1) Open Architecture Platform We need the ability to easily integrate with other systems and scale for future developments and physical system growth The ability to easily integrate with other systems and scale for future developments and physical system growth is largely dependent on a systems platform architecture. Here's where VMS solutions with open architecture provide a distinct advantage. Open-architecture solutions expand functionality by facilitating greater integration between multiple systems and components. This not only makes VMS solutions with open architecture easier to implement, it makes them extremely cost-efficient by eliminating the need for proprietary solutions. Open architecture systems also provide adherence to industry standards such as ONVIF and PSIA, as well as compression formats such as H.265 and MJPEG, and help ensure system integration and support of an extensive range of manufacturers' cameras and off-the-shelf hardware. Be wary of VMS solutions with limited camera manufacturer support. 2) Simple Licensing Processes And Pricing Camera licenses and pricing is always a touchy subject, as any misunderstanding of a specific VMS solutions' licensing terms can prove to be costly after the fact. And it often seems that some VMS suppliers have gone to great lengths to complicate the process as to obscure actual Total Cost of Ownership (TCO). Perhaps the most direct, simple and straightforward camera licensing and pricing method is to have one license per IP address used by each camera/encoder on multi-channel devices. These should be perpetual licenses with no required annual fees or subscriptions. Additionally, the licensing agreement should be all inclusive without added fees for multiple clients, failover servers, active directory support, I/O devices, redundant management servers, technical support or security patches and updates. 3) Mixing And Matching Camera License Types The ability to mix and match different camera license types within the same system helps facilitate a seamless and simple migration of new and pre-existing systems with minimal downtime or interruption in operation. The ability to mix and match camera licenses not only saves valuable design and installation time, it can provide considerable savings when integrating large, multi-tenant systems. Mix and match capabilities also allow system designers to apply specific feature sets to specific groups of cameras to best leverage functionality and budgets, as well as providing the flexibility to implement an on-site, virtual, or cloud-based VMS solution, without any additional cost. 4) Auto Camera Detection And Configuration Another VMS set-up feature that eases the install process is the ability to forego device registrations or MAC address requirements Another VMS set-up feature that eases the install process is the ability to forego device registrations or MAC address requirements. This functionality allows installers to instantly locate cameras on the network and configure them centrally so they can easily replace older cameras while seamlessly retaining video recorded from them. The auto detection capability should also include the ability to detect and import CSV files, which can then be stored and used to configure camera templates for future camera installation profiles. 5) Smart Camera Driver Technology VMS solutions with smart camera drivers offer valuable assistance during system implementation, and any time new cameras are added to the network or replace older models. Manufacturer-specific smart camera drivers expand the range of model-specific static drivers. Instead of storing the device's information (codecs, resolutions, frame rates, etc.) statically, a VMS with smart camera drivers queries devices for their capabilities using the manufacturers' proprietary protocol. All that is required for configuration is that the camera is available on the network. Smart camera drivers eliminate the need to wait for model-specific drivers or installation of driver packs, allowing for newly released cameras to be used immediately. Network security is an area where leading VMS suppliers like OnSSI have ramped up development efforts to stay ahead of hackers 6) Importance Of Network Security Network Security is perhaps the greatest challenge faced by industry professionals today Network security is perhaps the greatest challenge faced by industry professionals today. This is an area where leading VMS suppliers like OnSSI have ramped up development efforts to stay ahead of hackers. New security developments to look for include TLS 1.2 encryption protocols for camera-to-server communications (SSL 3.0 supported for older cameras), as well as server-to-server communications. Additional safeguards to consider include: randomized video databases with no camera identification information to secure recorded data; support for Active Directory authentication; AES encryption between servers and clients; and AES encrypted exporting. 7) Automatic Updates Regardless of the supplier you select for your VMS solution, they should be consistently providing new updates and security patches on a frequent if not regular basis. Keeping up with these updates can be a burden and are often overlooked leading to system failures and breeches. Advanced VMS solutions now feature automatic update service checks on a system-wide basis, eliminating the need to manually update individual servers and devices. This ensures that your VMS system always has the latest drivers, fixes and updates which assures overall security while reducing TCO. So next time you're getting a demo of the latest and greatest VMS solution, remember to ask what it offers in terms of design and implementation tools. Half the battle with new technologies is getting them installed and working properly. Without the right tools to accomplish these critical first steps, all the functionality in the world will do you little good.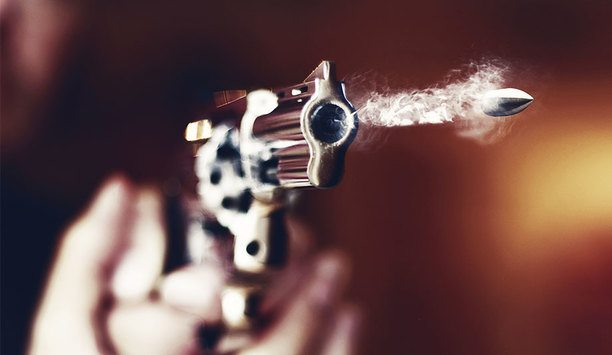 Can We Prevent Active Shooters Through AI Technology?
According to the reports of not-for-profit organization Gun Violence Archive, the year 2018 has seen 323 mass shooting incidents as of November 28 in the United States. This number is 346 for the year 2017 and 382 for 2016 (more statistics are available here), with "mass shooting" defined as cases where four or more people are shot or killed in the same time period and location. While definitions of mass shooting vary with organizations in the US, the count of over 300 incidents per year, or about once per day on average, is simply alarming. It raises public safety concerns, ignites debates and protests, which in turn lead to public unrest and potentially more violence, and increases costs for governments from the regional to federal level. Most importantly, the loss of lives demands not only improvement in post-incident handling and investigation, but also new prevention technologies. Gunshot Detection Solutions AI weapon detection offers a more efficient alternative to prevent active shooting There are several gunshot detection solutions in the security market, commonly used by law enforcement agencies to detect and locate gun fires. These systems function based on acoustic recordings and analyses and often in combination with signals detected by sensors of the optical flash and shockwave when a gun is fired. However, gunshot detection by nature dictates that the law enforcement can only react to a shooting incident that has occurred. With fast action, law enforcement can prevent the incident from escalating, but lives that are lost cannot be recovered. With the development of artificial intelligence in object recognition, AI weapon detection offers a more efficient alternative to prevent active shooting: AI can visually detect guns based on their shapes before they are fired. The AI is trained to recognize firearms in different shapes, sizes, colors, and at different angles in videos, so that the AI weapon detector can be deployed with existing cameras systems, analyze the video feeds, and instantly notify security staff when a gun is spotted. Comparison of the advantages for law enforcement and public security agencies Legacy gunshot detection using sensors AI weapon detection Reactive measure: detect after guns have been fired Proactive measure: detect before guns are fired Time to action: within 1 second Time to action: within 1 second Unable to provide visual data about shooter(s) Can provide data about shooter(s) based on the camera recording: clothing, luggage (backpack, handbag, etc.), facial features, vehicle Unable to track the location of the shooter(s) before and after shooting because of the lack of sound Can track the shooter(s) using AI Person & Vehicle Tracking, AI Face Recognition, and AI License Plate Recognition False detection caused by similar sound such as fireworks and cars backfiring Minimal to no false detection, as AI can distinguish different types of handguns and rifles from normal objects (umbrella, cellphone, etc.) Require physical deployment of gunshot detection sensors Can be used with existing camera systems, do not require special hardware Complicated to deploy, require highly trained professional Easy to deploy as an add-on to existing video surveillance system - Can integrate with gun-shot detection to create a "double knock" audio and video active shooter alert system Gun-Shot Detection Advantages In addition to advantages for law enforcement and public security agencies, this type of visual-based pre-incident detector has three-fold advantages for the public: Save lives by spotting the shooter before the shooting event. Minimize the chaos entailing an incident: panic and chaos caused by a shooting incident often adds to injury, as people run, fall, trample on others… With an AI weapon detector, when a gun is spotted, the system sends an alert to security staff, who can quickly control the situation in an organized manner and apprehend the intending shooter. Can be added as a SaaS (Security as a Service) component to small business and home surveillance systems, e.g., intrusion detection alerts (home invasion incidents with firearms number over 2500 per year nationwide). For a complete active shooter detection system, video-based AI detector can operate in conjunction with gunshot detectors for enhanced security. Traditional X-ray based weapon detection or metal detection entrance systems are complicated and expensive; with AI video technology, active shooter detection system can be cost-effective, and after all, what price tag can one put on a life? Written by Paul Sun and Mai Truong, IronYun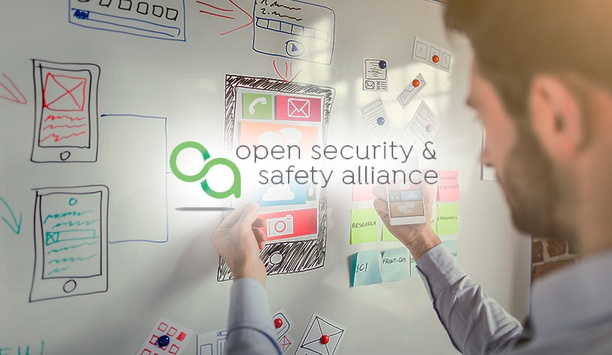 OSSA Creating An App-Based Platform To Disrupt The Security Industry
In today's technology-driven markets, a platform is a business model that connects producers and consumers in an interactive ecosystem. Some examples of platforms are Uber and Airbnb, which have disrupted and transformed traditional markets. Isn't it time to deploy the platform model in the physical security industry? That's the goal of the Open Security & Safety Alliance (OSSA), a non-profit organization. Interactions And Exchange The book 'Platform Revolution' defines a platform as 'a business based on enabling value-creating interactions between external producers and consumers.' The description continues: 'The platform provides an open, participatory infrastructure for these interactions and sets governance conditions for them. The platform's overarching purpose is to consummate matches among users and facilitate the exchange of goods, services, or social currency, thereby enabling value creation for all participants.' Platform For Security And Safety Solutions OSSA's plan is to build a common standardized platform for security and safety solutions. Founding members are Bosch Building Technologies, Hanwha Techwin, Milestone Systems, Pelco and VIVOTEK. Anyone can join the alliance, which is growing rapidly and gaining traction as the Internet of Things (IoT) expands. OSSA's plan is to build a common standardised platform for security and safety solutions OSSA members could be found throughout the recent ISC West show in Las Vegas, and a social event after hours at the show brought them together and set the tone for development to come. A Technology Stack "We want to create an ecosystem, define a common market approach and open new market opportunities," says Johan Jubbega, OSSA President. "We want to go from a product business to a platform business. It's better for us and better for the end-users." OSSA seeks to develop a specification for a common Technology Stack to cater to innovation and reduce fragmentation within the security and safety market, according to OSSA. Its mission is complementary to organizations like ONVIF. Video Information And Low Friction The video surveillance industry creates vast amounts of information in the form of video, but typically less than 1 percent of that data is used by today's video surveillance systems – think about that one or two frames of video among thousands that might be used to solve a crime, for example. The rest of the data remains unused, and yet the potential value of the data is huge. OSSA seeks to create a platform to leverage the value of the data. "If we don't unlock that value in our industry, someone will do it for us," says Jubbega. OSSA is developing a vendor-agnostic operating system that simplifies low-level device integration and standardizes elements such as cybersecurity and security update patches Among the important elements in developing the platform are to create a level of trust among all the stakeholders involved, and to lower the 'friction' involved in participating in the platform. "We want to make it easy and fun to do business with anyone who joins the platform," says Jubbega. "By taking away the friction, we will create scalability." System-On-Chip Development of customisable system-on-chip (SoC) components in today's video cameras provide the capacity to host a variety of 'apps' to expand system functionality and leverage the value of data. OSSA is developing a vendor-agnostic operating system that simplifies low-level device integration and standardizes elements such as cybersecurity and security update patches. Building on top of that operating system, vendors can create new levels of differentiation. "Our purpose is to start from a common business model to spur innovation and add value for users," according to OSSA. Cybersecurity And Data Protection SAST is creating the operating system and setting up the IoT infrastructure to make apps available Simply speaking, app developers can use the standard operating system to build new functionalities that can easily be 'loaded' on cameras and sold in an 'app store' scenario. Security and Safety Things (SAST), a Bosch startup and member of OSSA, is creating the operating system and setting up the IoT infrastructure to make the apps available. Development of these elements is happening concurrently with the evolution of OSSA. "We offer you an opportunity to come with us on this journey," Jubbega told attendees at the ISC West social event. "We want to have a common approach to tackling cybersecurity and data protection – to raise the bar in the industry. You can still differentiate, but from a higher base." OSSA members who exhibited at ISC West included Anixter Inc., Bosch Building Technologies, Hanwha Techwin, Milestone Systems, NetApp Inc., Pelco, SAST, Socionext Inc., United Technologies and VIVOTEK Inc.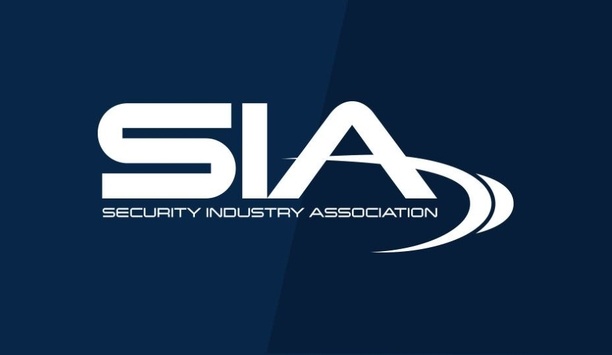 SIA Announced Its 2019 Executive Committee And Appointed Five New Members To Its Board Of Directors
The Security Industry Association (SIA) announced its 2019 executive committee and welcomed five new members to the SIA Board of Directors at The Advance, SIA's annual membership meeting, during ISC West 2019 in Las Vegas, Nevada. New Voting Members At The Advance – held Tuesday, April 9, at the Sands Expo Center – the SIA Board of Directors ratified the selection of five new voting members of the Board of Directors to serve two-year terms from 2019 to 2021: Greg Hill, director, intrusion architecture, Johnson Controls Kim Loy, chief marketing officer, ACRE Jody Ross, vice president, sales, AMAG Technology James Rothstein, senior vice president, global security solutions, Anixter Brian Wiser, regional president, North America, Bosch Security Systems Following the ratification, the SIA Executive Committee for 2019 includes: Chairman: Scott Schafer, SMS Advisors Chairman Elect: Pierre Trapanese, CEO, Northland Control Systems Vice Chairman: Scott Dunn, director, business development, Axis Communications Secretary: Lynn de Séve, president, GSA Schedules. Inc. Treasurer: Richard Brent, CEO, Louroe Electronics Immediate Past Chairman: Denis Hébert, president, Feenics Global Security Industry I look forward to the work we will do together to advance the global security industry and provide top-quality service" "SIA is thrilled to welcome its newest members to the Board of Directors and Executive Committee and leverage the insights of this esteemed group of industry leaders," said Scott Schafer. "I look forward to the work we will do together to advance the global security industry and provide top-quality service to our members." The SIA Board of Directors is comprised of industry professionals representing a broad spectrum of interests in the security industry. At The Advance 2019, in addition to announcing the new board members and executive committee, SIA presented its annual membership awards – the Milestone Awards, the Chairman's Award, the Sandy Jones Volunteer of the Year Award, the Committee Chair of the Year Award and the inaugural Member of the Year Award. Attendees also enjoyed networking, lunch and a high-impact presentation from Sal Mani, security systems manager at Google, on the workforce imperative of developing cross-functional skill sets to stay competitive in the security industry.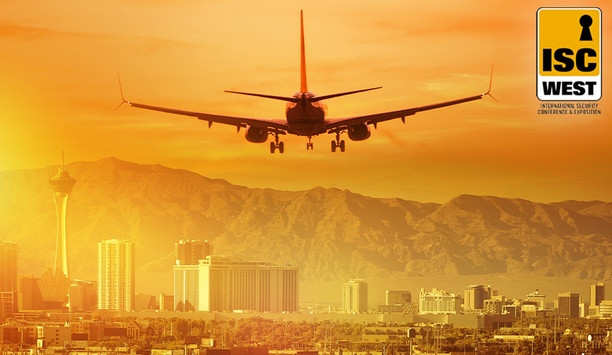 ISC West 2019 Wrap-up: An Ecosystem Of Apps, Chips And Systems To Come
The excitement of ISC West 2019 continued until the very end – almost. Exhilarated by the first two busy days of the show, attendees and exhibitors seemed to welcome a slower third day. There were no complaints about booth traffic, and still plenty of thoughtful conversations taking place, everyone determined to maximize the value of face time with customers until the last second. Building An IoT Ecosystem In SAST At a show lacking in high-profile new technology announcements, the biggest news is perhaps the possible long-term impact of first-time exhibitor Security and Safety Things (SAST), a Bosch startup. SAST is building a new Internet of Things (IoT) ecosystem for the security and safety industry, including an app store, an open and secure camera operating system, a software developer environment, and a portal for integrators. SOCs (system-on-chips inside cameras) are becoming much more capable" Their 1,800-square-foot booth was big for a first-time exhibitor, and the American football theme was well received, as was the substance of the company's effort to drive innovation in a highly fragmented industry. Seeing actual cameras and apps on display at the ISC West booth is "more real than PowerPoint," says Hartmut Schaper, CEO of Security and Safety Things (SAST). "For us, seeing is believing," says Schaper. "It was important for us to show cameras and apps for the first time. People are surprised at how far down the road we are." "This dynamic will change in the industry," says Schaper. "SOCs (system-on-chips inside cameras) are becoming much more capable. Soon there will be more processing power on the edge. People will find a way to use the extra processing power." "Seeing is believing" at the SAST booth at ISC West 2019, where CEO Hartmut Schaper showed several manufacturers' cameras whose functionality can be expanded using Android apps Developing More Apps Several large manufacturers are already involved in the initiative, but there are some holdouts. "We are having ongoing talks with everyone to convince them to join," Schaper says. "Some of the bigger ones will come around. We are not a camera manufacturer, and not a threat. We are owned by Bosch but are managed completely separately. There will be more and more apps developed, and momentum will increase." "A year from now we will have successful customers we can talk about, and more camera manufacturers on board," he says. "This year we are taxiing on the runway, but next year we will have cleared the tarmac and be climbing." If the approach succeeds, their first appearance at ISC West will be remembered as historic. Future Of Surveillance Cameras Off the show floor, in a nearby meeting room, chip maker Ambarella demonstrated technologies that will be driving the future of video surveillance cameras, including more intelligence at the edge. "People have been using more traditional video analytics approaches, though most of them have been disappointing," says Chris Day, Ambarella VP of Marketing and Business Development. "What is ground-breaking now is the use of neural networks and real artificial intelligence, which has increased capabilities 100x. "You will see camera products coming out over the next year that are massively better than before. It's not just incrementally getting better. Cameras will be coming out later this year with analytics that are absolutely amazing based on [the new chips.]" Larry Anderson, editor-in-chief of SecurityInformed.com, talks about Ambarella HDR and Low Light Solutions with Jerome Gigot, Senior Director of Marketing for Ambarella. (Source: Ambarella) New Systems-on-Chips Ambarella has introduced four new systems-on-chips (SoCs) in the last year, with emphasis on computer vision (video analytics). The newest is the S6LM Camera SoC with 4K imaging technology, unveiled at ISC West. The S6LM includes Ambarella's latest high dynamic range (HDR) and low-light processing technology, highly efficient 4K H.264 and H.265 encoding, multi-streaming, on-chip 360-degree de-warping, cyber-security features, and a quad-core CPU. People shouldn't forget what a good camera is, and there doesn't have to be a tradeoff" "With so much focus on AI and computer vision, I'm concerned the industry has taken focus away from low light imaging, wide dynamic range and image quality," says Day. "You have to see the details in an image. People shouldn't forget what a good camera is, and there doesn't have to be a tradeoff, it's all included in one chip." From Products To Systems With a new general manager on board (Daniel Gundlach, formerly of Bosch), FLIR Systems Security Division is continuing its transition from a product company to a solutions provider, removing internal silos to clear the path. FLIR offers a strong end-to-end portfolio for Smart Cities applications, including the TruWITNESS line of body worn cameras and newly acquired Aeryon drones. FLIR's historical strength as the top thermal imaging provider continues, but today they are much more than a thermal imaging company, offering visible day/night cameras, infrared pan-tilt-zoom cameras, video management systems and other technologies to provide a broader platform. FLIR's Saros security cameras combine multiple security technologies, including thermal sensors, high-resolution visible imaging, IR and visible LED illuminators, onboard analytics and two-way audio and digital input/outputs. Products In Critical Infrastructure Applications In addition to Safe Cities, FLIR installs a range of products in critical infrastructure applications, such as oil and gas and electric utilities. Ports also tend to combine traditional security with an emphasis on perimeter protection, a FLIR strength. Existing perimeter protection applications can open opportunities for the broader platform. For example, installing a complete system in an airport that already uses FLIR's thermal technology represents "low-hanging fruit" for the company, says Fredrik Wallberg, FLIR Director of Marketing – Security and Intelligent Transportation Systems. Ambarella demonstrates its latest imaging technology for video security during ISC West 2019 (Source: Ambarella) Integrated Solutions Bosch's Focus At the Bosch booth, there was an emphasis on integrated solutions and the customer experience. A mock retail store setup demonstrated systems such as overhead cameras for people counting and alarm communication to provide an alert if a refrigerator door is left ajar. A wireless panic button generates a silent alarm, communicates with a 2-way radio, and triggers a camera to focus on the area. An AVIOTEK IP camera alarms if there is a fire, based on observing actual flames rather than smoke. A new Bosch fixed dome camera series offers wireless remote commissioning capabilities that reduce installation and set-up time by up to 75 percent. Set-up only takes three steps: install the mounting bracket, connect the cables, and attach the camera module. Commissioning can be done wirelessly or remotely with no need for ladders or lifts. Dahua Marks Five Years In The States An IR illuminator is attached to each lens module to ensure there is always illumination in the field of view Time flies in the security industry, and it has already been five years since the Dahua brand entered the U.S. market. Today the company offers products through ADI and some 20 distributors, and has more than 30 technical consultants and technical support employees and 50 or 60 sales people in the field (including independent rep firms). "We are growing," says Tim Shen, Director of Marketing at Dahua Technology USA. "It's exciting for the company." At ISC West, Dahua introduced a line of Multi-Flex panoramic cameras with lens modules that can be repositioned along an internal track for 180-, 270- or 360-degree views, providing flexibility for integrators. An IR illuminator is attached to each lens module to ensure there is always illumination in the field of view. Cost savings come from ease of installation (one camera instead of four) and only one VMS license (instead of four). AI And Night Color Cameras Dahua is also emphasising its Night Color cameras that remain in full color mode regardless of how dark it gets. There is no IR illumination or IR cut filter – the camera stays in color mode and displays any visible image in colour with as little as 1 lux of illumination. The 2 megapixel version is on display at ISC West, and a 4 megapixel version will come in the fall. A year ago at ISC West, Dahua emphasised its initiatives in artificial intelligence (AI) in order to position the company as a technology leader. This year, the message was more general – 'Power Through Technology.' The range of Dahua technologies includes AI, Night Color, Starlight low-light imaging, fifth-generation HDCVI, and e-POE (Enhanced Power over Ethernet). Dahua USA's Director of Marketing says "the market itself likes AI", and expects more AI applications to follow (Source: Dahua USA's LinkedIn) "When we present AI to customers, they are happy, but when it comes to the budget they don't have it," says Shen. "The market itself likes AI, and it's very much a buzzword. But we still need a proof of concept that it can do something good for end users. We need time to develop broader applications. The 'smart retail' market and education are good places to start." he says. "AI is for project business," adds Jennifer Hackenburg, Dahua's Senior Product Marketing Manager. "Projects that are looking at AI haven't come to fruition yet; they are still in the pipeline. It's not for your everyday business. They are implementing it, but not as fast." Access Control Beyond Doors Access control should extend beyond doors. That's the message I heard at the ASSA ABLOY booth, which displayed a variety of physical locks and intelligent access systems. An example is traffic cabinets, those metal boxes in public locations that could potentially be accessed to invade an internal network. ASSA ABLOY emphasises the need to secure the variety of enclosures, cabinets, drawers and small spaces ASSA ABLOY emphasizes the need to secure the variety of enclosures, cabinets, drawers and small spaces throughout an enterprise. The company's 'security continuum' message draws attention to the need for the right level of security for the right opening, using existing infrastructure as well as new electronic technologies. "Customers face a combination of non-traditional access control and questions on how they can secure things that are not doors," says David Corbin, ASSA ABLOY Director of Access Control Accessories. The security message is resonating beyond the traditional security department to involve other stakeholders in an enterprise, including IT directors. There is new awareness of vulnerabilities that have been there forever, such as traffic cabinets that can be opened with a key purchased on eBay.
Featured white papers
Mobile Access- What You Need To Know (Part 1)
Download
5 Steps To Finding The Right Access Control System For You
Download
Why Outdated Access Control Systems Are a Big Problem
Download