Bosch Intruder Alarm Control Panels & Systems
(23)
Browse Intruder Alarm Control Panels & Systems
Intruder alarm system control panel products updated recently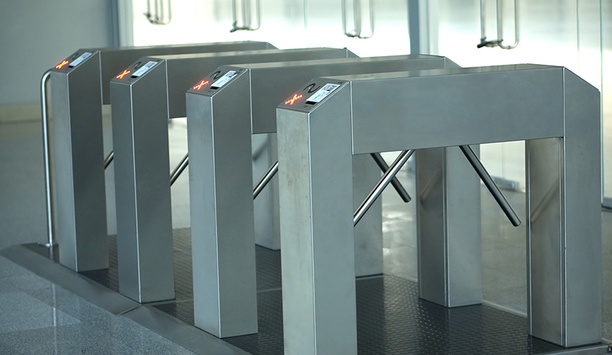 The Digital Transformation Of Modern Access Control Solutions
The safeguarding of premises through the monitoring of entrance and exit points has traditionally been a very manual aspect of security. Human operators have been relied on to make decisions about who to admit and deny based on levels of authorization and the appropriate credentials. The access control business, like many industries before it, is undergoing its own digital transformation But the access control business, like many industries before it, is undergoing its own digital transformation; one where the protection of premises, assets and people is increasingly delivered by interconnected systems utilising IoT devices and cloud infrastructure to offer greater levels of security and protection. Modern access control solutions range from simple card readers to two factor authentication systems using video surveillance as a secondary means of identification, right through to complex networks of thermal cameras, audio speakers and sensors. These systems, connected through the cloud, can be customized and scaled to meet the precise requirements of today's customer. And it's the ease of cloud integration, combined with open technologies and platforms that is encouraging increasing collaboration and exciting developments while rendering legacy systems largely unfit for purpose. Remote management and advanced diagnostics Cloud technology and IoT connectivity means remote management and advanced diagnostics form an integral part of every security solution.Cloud technology and IoT connectivity means remote management and advanced diagnostics form an integral part of every security solution. For example, as the world faces an unprecedented challenge and the COVID-19 pandemic continues to cause disruption, the ability to monitor and manage access to sites remotely is a welcome advantage for security teams who might otherwise have to check premises in person and risk breaking social distancing regulations. The benefits of not physically having to be on site extend to the locations within which these technologies can be utilised. As an example, within a critical infrastructure energy project, access can be granted remotely for maintenance on hard to reach locations. Advanced diagnostics can also play a part in such a scenario. When access control is integrated with video surveillance and IP audio, real-time monitoring of access points can identify possible trespassers with automated audio messages used to deter illegal access and making any dangers clear. And with video surveillance in the mix, high quality footage can be provided to authorities with real-time evidence of a crime in progress. Comprehensive protection in retail The use of connected technologies for advanced protection extends to many forward-looking applications. Within the retail industry, autonomous, cashier-less stores are already growing in popularity. Customers are able to use mobile technology to self-scan their chosen products and make payments, all from using a dedicated app. From an access control and security perspective, connected doors can be controlled to protect staff and monitor shopper movement. Remote management includes tasks such as rolling out firmware updates or restarting door controllers, with push notifications sent immediately to security personnel in the event of a breach or a door left open. Remote monitoring access control in storage In the storage facility space, this too can now be entirely run through the cloud with remote monitoring of access control and surveillance providing a secure and streamlined service. There is much to gain from automating the customer journey, where storage lockers are selected online and, following payment, customers are granted access. Through an app the customer can share their access with others, check event logs, and activate notifications. With traditional padlocks the sharing of access is not as practical, and it's not easy for managers to keep a record of storage locker access. Online doors and locks enable monitoring capabilities and heightened security for both operators and customers. The elimination of manual tasks, in both scenarios, represents cost savings. When doors are connected to the cloud, their geographical location is rendered largely irrelevant. Online doors and locks enable monitoring capabilities and heightened security for both operators and customers They become IoT devices which are fully integrated and remotely programmable from anywhere, at any time. This creates a powerful advantage for the managers of these environments, making it possible to report on the status of a whole chain of stores, or to monitor access to numerous storage facilities, using the intelligence that the technology provides from the data it collects. Open platforms powers continuous innovation All of these examples rely on open technology to make it possible, allowing developers and technology providers to avoid the pitfalls that come with the use of proprietary systems. The limitations of such systems have meant that the ideas, designs and concepts of the few have stifled the creativity and potential of the many, holding back innovation and letting the solutions become tired and their application predictable. Proprietary systems have meant that solution providers have been unable to meet their customers' requirements until the latest upgrade becomes available or a new solution is rolled out. This use of open technology enables a system that allows for collaboration, the sharing of ideas and for the creation of partnerships to produce ground-breaking new applications of technology. Open systems demonstrate a confidence in a vendor's own solutions and a willingness to share and encourage others to innovate and to facilitate joint learning. An example of the dynamic use of open technology is Axis' physical access control hardware, which enables partners to develop their own cloud-based software for control and analysis of access points, all the while building and expanding on Axis' technology platform. Modern access control solutions range from simple card readers to two factor authentication systems using video surveillance as a secondary means of identification Opportunities for growth Open hardware, systems and platforms create opportunities for smaller and younger companies to participate and compete, giving them a good starting point, and some leverage within the industry when building and improving upon existing, proven technologies. This is important for the evolution and continual relevance of the physical security industry in a digitally enabled world. Through increased collaboration across technology platforms, and utilising the full range of possibilities afforded by the cloud environment, the manufacturers, vendors and installers of today's IP enabled access control systems can continue to create smart solutions to meet the ever-changing demands and requirements of their customers across industry.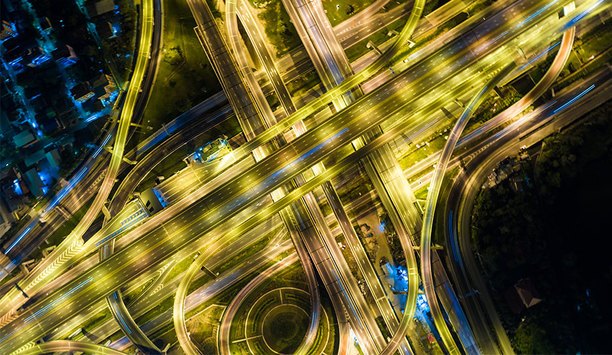 How Is 'Connected World' Defining The Future Of Security
There's a lot of hype around the term 'digital transformation.' For some, it's the integration of digital technology into everyday tasks. For others, it's the incorporation of innovative processes aimed at making business optimization easier. In most cases, digital transformation will fundamentally change how an organization operates and delivers value to its customers. And within the security realm, the age of digital transformation is most certainly upon us. Technology is already a part of our day-to-day lives, with smart devices in our homes and the ability to perform tasks at our fingertips now a reality. No longer are the cloud, Internet of Things (IoT) and smart cities foreign and distant concepts full of intrigue and promise. Enhancing business operations We're increasingly seeing devices become smarter and better able to communicate with each other These elements are increasingly incorporated into security solutions with each passing day, allowing enterprises the chance to experience countless benefits when it comes to enhancing both safety and business operations. The term 'connected world' is a derivative of the digital transformation, signifying the increasing reliance that we have on connectivity, smart devices and data-driven decision-making. As we become more familiar with the advantages, flaws, expectations and best practices surrounding the connected world, we can predict what issues may arise and where the market is heading. We're increasingly seeing devices become smarter and better able to communicate with each other through the IoT to achieve both simple goals and arduous tasks. Within our homes, we're able to control a myriad of devices with commands ('Hey Google...' or 'Alexa...'), as well as recall data directly from our mobile devices, such as receiving alerts when someone rings our doorbell, there's movement in our front yard or when a door has been unlocked. Analytics-Driven solutions The focus is now shifting to the business impacts of connectivity between physical devices and infrastructures, and digital computing and analytics-driven solutions. Within physical security, connected devices can encompass a variety of sensors gathering massive amounts of data in a given timeframe: video surveillance cameras, access control readers, fire and intrusion alarms, perimeter detection and more. As the data from each of these sensors is collected and analyzed through a central platform, the idea of a connected world comes to fruition, bringing situational awareness to a new level and fostering a sense of proactivity to identifying emerging threats. The connected world, however, is not without its challenges, which means that certain considerations must be made in an effort to protect data, enhance structured networking and apply protective protocols to developing technology. Physical security systems We can expect to see the conversations regarding data privacy and security increase as well As the use of connected devices and big data continue to grow, we can expect to see the conversations regarding data privacy and security increase as well. Connectivity between devices can open up the risk of cyber vulnerabilities, but designing safeguards as technology advances will lessen these risks. The key goal is to ensure that the data organizations are using for enhancement and improvements is comprehensively protected from unauthorized access. Manufacturers and integrators must be mindful of their products' capabilities and make it easy for end users to adhere to data sharing and privacy regulations. These regulations, which greatly affect physical security systems and the way they're managed, are being implemented worldwide, such as the European Union's General Data Protection Regulation (GDPR). In the United States, California, Vermont and South Carolina have followed suit, and it can be expected that more countries and U.S. states develop similar guidelines in the future. Technology is already a part of our day-to-day lives, with smart devices in our homes and the ability to perform tasks at our fingertips now a reality Automatic security updates Mitigating the concerns of the 'connected world' extends beyond just data privacy. IoT technology is accelerating at such a pace that it can potentially create detrimental problems for which many organizations may be ill-prepared - or may not even be able to comprehend. The opportunities presented by an influx of data and the IoT, and applying these technologies to markets such as smart cities, can solve security and operational problems, but this requires staying proactive when it comes to threats and practicing the proper protection protocols. As manufacturers develop devices that will be connected on the network, integrating standard, built-in protections becomes paramount. This can take the form of continuous vulnerability testing and regular, automatic security updates. Protocols are now being developed that are designed to ensure everything is encrypted, all communications are monitored and multiple types of attacks are considered for defensive purposes to provide the best security possible. IoT-Connected devices Hackers wishing to do harm will stop at nothing to break into IoT-connected devices Built-in protection mechanisms send these kinds of systems into protection mode once they are attacked by an outside source. Another way for manufacturers to deliver solutions that are protected from outside threats is through constant and consistent testing of the devices long after they are introduced to the market. Hackers wishing to do harm will stop at nothing to break into IoT-connected devices, taking every avenue to discover vulnerabilities. But a manufacturer that spends valuable resources to continue testing and retesting products will be able to identify any issues and correct them through regular software updates and fixes. 'IoT' has become a common term in our vocabularies and since it's more widely understood at this point and time, it's exciting to think about the possibilities of this revolutionary concept. Providing critical insights The number of active IoT devices is expected to grow to 22 billion by 2025 — a number that is almost incomprehensible. The rise of 5G networks, artificial intelligence (AI) and self-driving cars can be seen on the horizon of the IoT. As more of these devices are developed and security protocols are developed at a similar pace, connected devices stand to benefit a variety of industries, such as smart cities. Smart cities rely on data communicated via the IoT to enhance processes and create streamlined approaches Smart cities rely on data communicated via the IoT to enhance processes and create streamlined approaches to ensuring a city is well-run and safe. For example, think of cameras situated at a busy intersection. Cameras at these locations have a variety of uses, such as investigative purposes in the event of an accident or for issuing red-light tickets to motorists. But there are so many other possible purposes for this connected device, including providing critical insights about intersection usage and traffic congestion. These insights can then be used to adjust stoplights during busy travel times or give cities valuable data that can drive infrastructure improvements. Physical security market The impact of connected devices on cities doesn't stop at traffic improvement. The possibilities are endless; by leveraging rich, real-time information, cities can improve efficiencies across services such as transportation, water management and healthcare. However, stringent protections are needed to harden security around the networks transmitting this kind of information in an effort to mitigate the dangers of hacking and allow this technology to continuously be improved. Whether you believe we're in the midst of a digital transformation or have already completed it, one thing is certain: businesses must begin thinking in these connectivity-driven terms sooner rather than later so they aren't left behind. Leveraging smart, connected devices can catapult organizations into a new level of situational awareness, but adopting protections and remaining vigilant continues to be a stalwart of technological innovation within the physical security market and into the connected world.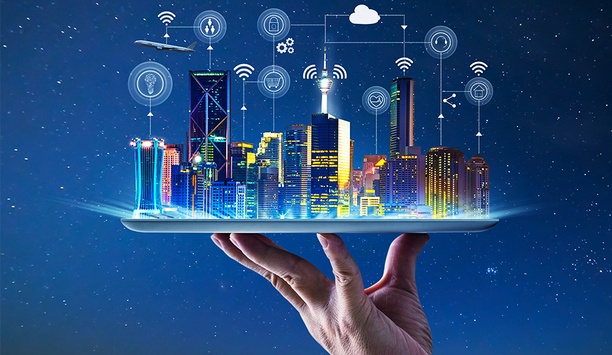 Security And Safety Drive Smart Building Strategies For The Future
Johnson Controls recently unveiled the findings of its 2018 Energy Efficiency Indicator (EEI) survey that examined the current and planned investments and key drivers to improve energy efficiency and building systems integration in facilities. Systems integration was identified as one of the top technologies expected to have the biggest impact on the implementation in smart buildings over the next five years, with respondents planning to invest in security, fire and life-safety integrations more so than any other systems integration in the next year. As advanced, connected technologies drive the evolution of smart buildings, security and safety technologies are at the center of more intelligent strategies as they attribute to overall building operations and efficiencies. SecurityInformed.com spoke with Johnson Controls, Building Solutions, North America, VP of Marketing, Hank Monaco, and Senior National Director of Municipal Infrastructure and Smart Cities, Lisa Brown, about the results of the study, smart technology investments and the benefits of a holistic building strategy that integrates security and fire and life-safety systems with core building systems. Q: What is the most striking result from the survey, and what does it mean in the context of a building's safety and security systems? The results show an increased understanding about the value of integrating safety and security systems with other building systems Hank Monaco: Investment in building system integration increased 23 percent in 2019 compared to 2018, the largest increase of any measure in the survey. When respondents were asked more specifically what systems they we planning to invest in over the next year, fire and life safety integration (61%) and security system integration (58%) were the top two priorities for organizations. The results show an increased understanding about the value of integrating safety and security systems with other building systems to improve overall operations and bolster capabilities beyond the intended function of an individual system. Q: The survey covers integration of fire, life safety and security systems as part of "smart building" systems. How do smarter buildings increase the effectiveness of security and life safety systems? Hank Monaco: A true "smart building" integrates all building systems – security, fire and life-safety, HVAC, lighting etc. – to create a connected, digital infrastructure that enables individual technologies to be more intelligent and perform more advanced functions beyond what they can do on their own. For example, when sensors and video surveillance are integrated with lighting systems, if abnormal activity is detected on the building premise, key stakeholders can be automatically alerted to increase emergency response time. With integrated video surveillance, they also gain the ability to access surveillance footage remotely to assess the situation. When sensors and video surveillance are integrated with lighting systems abnormal activity on the premise can automatically be detected Q: How can integrated security and life safety systems contribute to greater energy efficiency in a smart building environment? Hank Monaco: Security, fire and life-safety systems can help to inform other building systems about how a facility is used, high-trafficked areas and the flow of occupants within a building. Integrated building solutions produce a myriad of data that can be leveraged to increase operational efficiencies. From an energy efficiency standpoint, actionable insights are particularly useful for areas that are not frequently occupied or off-peak hours as you wouldn't want to heat or cool an entire building for just one person coming in on the weekend. When video surveillance is integrated with HVAC and lighting systems, it can monitor occupancy in a room or hallway. The video analytics can then control the dimming of lights and the temperature depending on occupant levels in a specific vicinity. Similarly, when access control systems are integrated with these same systems, once a card is presented to the reader, it can signal the lights or HVAC system to turn on. In this example, systems integration can ultimately help enable energy savings in the long run. Security and life safety systems contribute to help enable greater energy efficiency and energy savings in the long run Q: What other benefits of integration are there (beyond the core security and life safety functions)? Hank Monaco: Beyond increased security, fire and life-safety functions, the benefits of systems integration include: Increased data and analytics to garner a holistic, streamlined understanding of how systems function and how to improve productivity Ability to track usage to increase efficiency and reduce operational costs Enhanced occupant experience and comfort Increased productivity and workflow to support business objectives Smart-ready, connected environment that can support future technology advancements Q: What lesson or action point should a building owner/operator take from the survey? How can the owner of an existing building leverage the benefits of the smart building environment incrementally and absent a complete overhaul? Lisa Brown: Johnson Controls Energy Efficiency Indicator found that 77% of organizations plan to make investments in energy efficiency and smarter building technology this year. This percentage demonstrates an increased understanding of the benefits of smart buildings and highlights the proactive efforts building owners are taking to adopt advanced technologies. There is an increased understanding that buildings operate more effectively when different building systems are connected As smart buildings continue to evolve, more facilities are beginning to explore opportunities to advance their own spaces. A complete overhaul of legacy systems is not necessary as small investments today can help position a facility to more easily adopt technologies at scale in the future. As a first step, it's important for building owners to conduct an assessment and establish a strategy that defines a comprehensive set of requirements and prioritizes use-cases and implementations. From there, incremental investments and updates can be made over a realistic timeline. Q: What is the ROI of smart buildings? Lisa Brown: As demonstrated by our survey, there is an increased understanding that buildings operate more effectively when different building systems are connected. The advanced analytics and more streamlined data that is gathered through systems integration can provide the building-performance metrics to help better understand the return on investment (ROI) of the building systems. This data is used to better understand the environment and make assessments and improvements overtime to increase efficiencies. Moreover, analytics and data provide valuable insights into where action is needed and what type of return can be expected from key investments.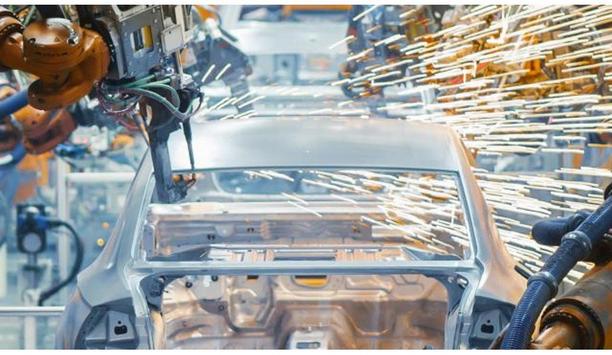 Bosch Provides Fire Safety And Security Systems To Secure Mercedes-Benz Car Manufacturing Plant In Russia
Located 40 kilometers outside the Russian capital, the new Mercedes-Benz passenger car factory is a showcase for Industry 4.0 automotive manufacturing. To ensure the safety of more than 1,000 employees at the massive facility, Bosch provided a fire alarm and security system, replete with voice evacuation capabilities to meet the specific safety needs of modern-day car factories. Future of car manufacturing Walking into the main manufacturing hall of the new Mercedes-Benz Cars plant in the Moscow region is to see the future of automotive production. Amid glass walls and high ceilings, robots and humans work side-by side to assemble the company's most popular limousines for the Russian market. From chassis welding to windshield installation to painting, the plant combines all production steps in the same building as part of a 'one-roof concept'. But from a fire safety perspective, the 'one-roof concept' with its tall factory ceilings and open floorplan poses challenges. The reason: Conventional, point-type fire detectors exceed their performance limit when it comes to detecting smoke particles inside such a vast, air-conditioned space. Working closely with the client, experts of Ateksis, the system integrator who lead this project, realized that early fire detection would take a solution just as innovative as the futuristic car factory itself. Safety for automotive factories They can detect fires in the beginning stages (called the "smoldering" phase) even before visible smoke is released Additionally, Mercedes-Benz required a centrally controlled combination of intrusion alarm and video security to guard the entire perimeter of the 85-hectare facility with its total of seven buildings. And could the solution be ready within a few weeks for the plant's grand opening featuring international dignitaries? Working on a tight timeline, the team of Bosch and Ateksis experts selected a fitting smoke detection technology: aspirating smoke detectors. Perfectly suited for large warehouses, the detection units are located within a pipe system that constantly 'inhales' samples of air, which are checked for smoke particles via intelligent signal processing technology. As a result, the light-based detectors achieve smoke sensitivities as precise as 0.05%. They can detect fires in the beginning stages (called the "smoldering" phase) even before visible smoke is released. electrical interference for reliability Aspirating detectors also pinpoint the exact location of fires, thus reliably preventing major damage in most cases. The system also suppresses environmental factors that typically cause false alarms in car factories, including dust, flying sparks and electrical interference for maximum reliability. "The Mercedes-Benz project is an important reference for us. It shows the level of integration and customer focus made possible by Bosch solutions. Our system has succeeded in meeting the specific needs of automobile manufacturers in the next generation of car production facilities", said Ivan Konukhin, Bosch Security and Safety Systems Russia. audio sound quality The ceiling loudspeakers are equipped with a metal fire dome to adapt to the in-air handling spaces Amid the acoustic conditions inside the vast production plant, a total of 650 horn and ceiling loudspeakers from Bosch deliver sufficient volume and intelligibility. The horn speakers offer a wide opening angle to broadcast sound across factory floors while offering protection from water and dust, as well as the corrosive effects of industrial environments. What's more, the ceiling loudspeakers are equipped with a metal fire dome to adapt to the in-air handling spaces of the automotive plant. The cabinet loudspeakers are certified according to the fire evacuation EN54-24 standard for reliable performance under emergency conditions. Overall, this level of audio sound quality directly serves to keep workers secure and informed, especially if evacuation becomes necessary. automatic fire detectors In the bigger picture, the total of 248 aspirating detectors inside the main production hall are centrally networked via Modular Fire Panels 5000 series and connected to more than 2,500 automatic fire detectors installed throughout six additional administrative buildings on the premises. For maximum employee safety, clear voice and audio alarm is provided by the PRAESIDEO Digital Public Address and Voice Alarm System. With Smart Safety Link, the interfaced fire and voice alarm system offers a full control in case of emergency, including the customization of the fire verification time and the automatic process that can ensure a safe phased evacuation. To ensure full visibility of the premises and around-the-clock safety, the video security solution consists of 112 high-definition cameras from Bosch. While bullet and moving cameras secure the perimeter, dome cameras monitor inside spaces. Video Management System Integrated on the Bosch Video Management System, all cameras can be controlled by the on-site security team Integrated on the Bosch Video Management System (BVMS), all cameras can be controlled centrally by the on-site security team inside the control room. Bringing security full-circle, the video system has a direct interface with intrusion alarm system containing over 200 detectors. This seamless integration of all solutions on the Building Integration System (BIS) from Bosch enables a host of additional functions: for instance, the system alerts the control room when a fire detector is triggered and sends live images from the nearest camera for full situational awareness. Aspiration smoke detector As Ivan Konukhin at the Regional Representative Center North-West and South Russia at Bosch Security Systems explains: "The cooperative functionalities between BIS and BVMS components were programmed according to customer requirements in an uncomplicated manner via macros, which also supported a timely installation." Bosch Security System's solution consists of: FPA-5000 Modular Fire Panel Solution Smart Safety Link License key for voice alarm Aspiration smoke detector 2 pipe systems AVENAR detector 4000 PRAESIDEO Digital Public Address and Voice Alarm System Metal Fire Dome Cabinet loudspeaker, metal, rectangular Horn loudspeaker, 10W, 6x10" Ceiling loudspeaker, 6W, ABS MAP 5000 family IP4000i, 5000i and 6000 cameras AUTODOME IP Cameras Access Control System Bosch Video Management System Building Integration System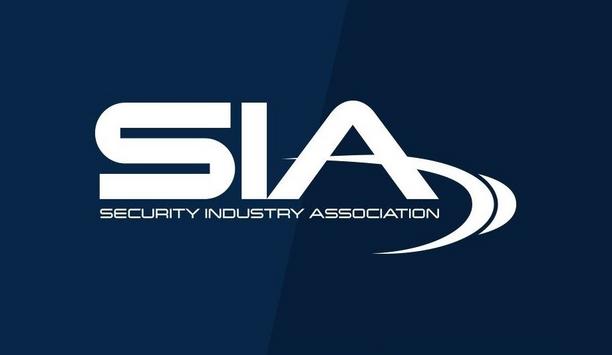 Security Industry Association Announces The Winners Of The 2020 SIA New Product Showcase Awards
The Security Industry Association (SIA) has announced the 2020 winners of the SIA New Product Showcase Awards, the flagship awards program in partnership with ISC West recognizing innovative security products, services and solutions. Top among the winners – who were recognized July 9 during a virtual awards show – was Leica Geosystems, part of Hexagon, receiving the 2020 Best New Product Award. Since its inception in 1979, the SIA New Product Showcase has been the security industry's premier product awards program. New products are reviewed by a panel of judges with extensive industry experience, and in 2020, following significant deliberations, the 30 judges presented awards for technologies covering 23 product and service categories. Leica Geosystems, part of Hexagon, received the Best New Product honor for its 3D Surveillance with Leica BLK247, submitted in the Emerging Technologies category. Building security The 3D Surveillance with Leica BLK247 is "a first-of-its-kind reality capture sensor for building security and operations," said Leica Geosystems. "It is the latest product in the company's BLK product line, a collection of reality capture, scanning and photogrammetry hardware and software. The BLK247 offers continuous, 24/7 LiDAR-based 3D monitoring and change detection within spaces. It does this using LiDAR, 3D digital fencing and continuous scanning to monitor buildings and spaces 24 hours a day, 7 days a week." The prestigious Judges' Choice Award was presented to Suprema Inc. for the Airfob Patch product, submitted in the Access Control Devices & Peripherals Hardware – Wireless category. "Airfob Patch is the world's first mobile-to-RF-card signal translator, enabling mobile phones to communicate with the existing RF card readers," said Suprema Inc. "Wire, batteries nor construction is required for installation. Airfob Patch charges itself by using the existing RF field signals transmitted from the RF reader. It transforms the RF fields into its own power source." New Product Showcase Merit Award SIA is proud to present John Spooner with the 2020 SIA New Product Showcase Merit Award" Additionally, John Spooner – executive vice president at Alarm Detection Systems and an active volunteer judge in the SIA New Product Showcase program. Spooner received the New Product Showcase Merit Award, which recognizes an individual or company who, through their support of the New Product Showcase, demonstrates a commitment to the vision and mission of the program, contributes to its success and promotes the advancement of SIA and the security industry overall. "SIA is proud to present John Spooner with the 2020 SIA New Product Showcase Merit Award; John has not missed a single SIA New Product Showcase event since he began as an active volunteer judge in the program 17 years ago," said Chris Grniet, chair of the SIA New Product Showcase Committee. "He has always been a fair and honest participant and has never hesitated to jump in and help whenever we need him. He has been exemplary in his commitment, participation and ability to help the group reach consensus." Services and contributions "Following hours of panel-driven judging and technology demonstrations, SIA is thrilled to recognize the 2020 winners of the SIA New Product Showcase Awards for their innovative products, services and contributions representing the best new offerings in the market," said SIA CEO Don Erickson. "SIA applauds all the honourees who received awards in 2020 and particularly Leica Geosystems and Suprema Inc. for standing out in this highly competitive field of entrants to earn the Best New Product and Judges' Choice distinctions. Additionally, we congratulate John Spooner on receiving the 2020 New Product Showcase Merit Award in recognition of his many valuable contributions to this premier program." Award winners The 2020 SIA New Product Showcase winners are: Best New Product Award Winner – Leica Geosystems, Part of Hexagon: 3D Surveillance with Leica BLK247 Judges' Choice Award Winner – Suprema Inc.: Airfob Patch New Product Showcase Merit Award Winner – John Spooner, executive vice president, Alarm Detection Systems Category Awards Access Control Devices & Peripherals Hardware – Wireless Winner – dormakaba: BEST Switch™ Tech Access Control Software, Hardware, Devices & Peripherals – Wired Winner – Swiftlane: Swiftlane Access Control Honorable Mention – Altronix Corporation: Tango Anti-Terrorism/Force Protection and Biometrics Winner – Gibraltar Perimeter Security: G-1441 Ultra-Shallow Bollard Winner – IDEMIA: VisionPass Commercial Monitoring Solutions Winner – IronYun Inc.: AI NVR Edge Analytics Communications and Networking Solutions Winner – Axis Communications, Inc.: AXIS C8210 Network Audio Amplifier Convergence and Integration Solutions Winner – Blue Light: Blue Fusion Design, Diagnostic and Installation Tools Winner – Alarm.com: On-Site Wrap Up Emergency Communication Systems Winner – Verint: NowForce Emerging Technologies Winner – BioConnect: BioConnect's Unified Mobile Access Solution Winner – IPVideo Corporation: HALO IOT Smart Sensor 2.0 Fire/Life Safety Winner – Kidde: Kidde Optica Smoke Detectors Hosted Solutions/Managed Services Winner – SiteOwl: SiteOwl Intrusion Detection and Prevention Solutions (Physical) – Wireless Winner – Alula: Slimline Touchpad Honorable Mention – Cartell: CW-SYS Wireless Driveway System Lock and Key Solutions Winner –Medeco: All Weather Padlock Honorable Mention – Abloy Oy: ABLOY® BEAT Mobile Solutions (Connected) Winner – CloudScann: Visual Intelligence Control Center (VICC) With VisualC3 Mobile Honorable Mention: Rapid Response Monitoring: rapidSMS Smart Home Solutions Winner – Alarm.com/Building36: Smart Water Valve+Meter Threat/Risk Management Software Applications Winner – Splan Inc.: SIVI™ – Splan Intelligent Visitor Insights Video Surveillance Advanced Imaging Technologies Winner – Axis Communications, Inc.: AXIS Live Privacy Shield Video Surveillance Cameras (HD/Megapixel) Winner – Bosch Security and Safety Systems: MIC IP Ultra 7100i Honorable Mention – Hanwha Techwin: PNM-9085RQZ Video Surveillance Data Storage Winner – Dragonfruit AI: Dragonfruit LiveArchive Video Surveillance Hardware and Accessories Winner – EIZO Inc.: FDF2711W-IP Video Surveillance Management Systems Winner – Airship Industries, Inc.: Airship EMS v5.4.5 During the 2020 SIA New Product Showcase virtual awards ceremony, in addition to the presentation of the overall and category-specific awards, attendees enjoyed hearing insights from New Product Showcase judges into innovations driving product advancements in the security industry.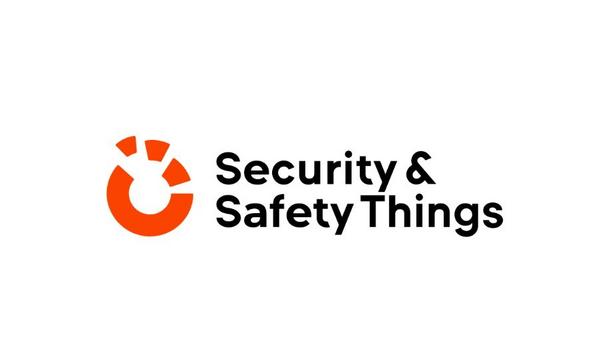 Security And Safety Things Announces Development Of Twenty One Applications As A Part Of Their App Challenge
Security and Safety Things GmbH is pleased to announce that 21 new and innovative applications are currently in development as part of its App Challenge to create new solutions for the retail, transportation and manufacturing sectors. Developers from 16 different companies have been working on apps that can provide solutions to COVID-19 specific needs or common industry pain points. The apps will run on cameras powered by the operating system developed by Security & Safety Things. AI-Enabled analytic apps A total of 11 of these new AI-enabled analytic apps have already been loaded onto the company's open Application Store, and will now be rated by a jury of prominent integrators. Another 10 applications are expected to follow over the coming weeks. The Application Store already features close to 70 camera applications from which integrators and end users can choose to suit their particular use case. Using the Security & Safety Things OS, multiple applications are capable of running simultaneously on a single camera so end users can accomplish several different functions with one device. Also, apps can be replaced over the camera's lifetime, allowing users to flexibly repurpose cameras and source more value from the hardware investment. Anonymize sensitive data An app example in the manufacturing and logistics category is parcel detection For example, retailers can install apps that can track occupancy levels and detect facial coverings, and later install apps that perform heat mapping or customer traffic flow. Some will assist in preventing shoplifting or address COVID-19 specific challenges, such as the detection of proper face protection, occupancy management and adherence to social distancing. Applications in the transportation and smart city category will, among other things, assist municipalities in assessing the effectiveness of COVID-19 restrictions or anonymize sensitive data by masking PIN pads, phones, laptops and humans to provide a greater level of privacy. An app example in the manufacturing and logistics category is parcel detection, which will inform building owners when a package is left unattended. This seeks to solve a pain point brought on by the lack of onsite staff in a variety of verticals, due to COVID-19. Developers creating new apps The developers who are creating new apps as part of the App Challenge include: Retail: Link Analytix Thirdeye Labs Eagle Eye Network B.V. A.I. Tech TNG Technology Consulting GmbH Impact Analytics VI Agents Solutions, LLC. Transportation & Smart Cities: GoodVision Ltd. Shapes AI Sparkline, Inc. OpenALPR Software Solutions, LLC. ConPDS ApS VI Agents Solutions A.I. Tech TNG Technology Consulting GmbH Manufacturing & Logistics: Hxd3 Vallum Software VI Agents Solutions, LLC. Sparkline, Inc. Impact Analytics Most innovative proposals The challenge, which launched in April, offers developers the chance to present their solutions to industry players and compete for three prizes of 10,000€ as well as the opportunity to present their winning application at one of the upcoming Security & Safety Things events. Earlier this spring, a jury of experts including Securitas, G4S, Kings Secure Technologies, Bosch, Ateksis, Convergint Technologies, Vision Technologies and Security & Safety Things reviewed the best and most innovative proposals and selected 24 applications to enter the App Challenge. Developers had until July 31 to complete their applications and upload them to the Application Store. The jury, which now also includes Prosegur, will review the 11 applications uploaded by the deadline and choose the best in each vertical category. The three winners will be announced in September. Another 10 apps are confirmed to be added to the Application Store in the coming weeks.