Bosch Intruder Detectors & Detection Systems
(128)
Browse Intruder Detectors & Detection Systems
Intruder detector products updated recently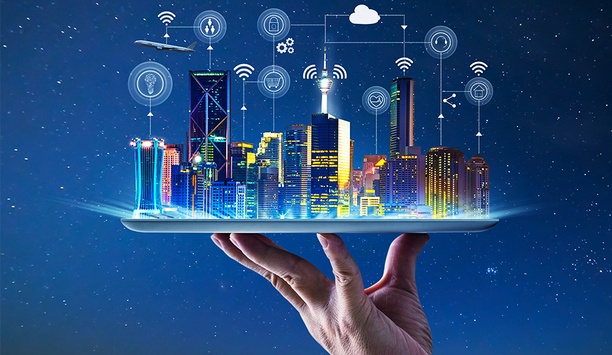 Security And Safety Drive Smart Building Strategies For The Future
Johnson Controls recently unveiled the findings of its 2018 Energy Efficiency Indicator (EEI) survey that examined the current and planned investments and key drivers to improve energy efficiency and building systems integration in facilities. Systems integration was identified as one of the top technologies expected to have the biggest impact on the implementation in smart buildings over the next five years, with respondents planning to invest in security, fire and life-safety integrations more so than any other systems integration in the next year. As advanced, connected technologies drive the evolution of smart buildings, security and safety technologies are at the center of more intelligent strategies as they attribute to overall building operations and efficiencies. SecurityInformed.com spoke with Johnson Controls, Building Solutions, North America, VP of Marketing, Hank Monaco, and Senior National Director of Municipal Infrastructure and Smart Cities, Lisa Brown, about the results of the study, smart technology investments and the benefits of a holistic building strategy that integrates security and fire and life-safety systems with core building systems. Q: What is the most striking result from the survey, and what does it mean in the context of a building's safety and security systems? The results show an increased understanding about the value of integrating safety and security systems with other building systems Hank Monaco: Investment in building system integration increased 23 percent in 2019 compared to 2018, the largest increase of any measure in the survey. When respondents were asked more specifically what systems they we planning to invest in over the next year, fire and life safety integration (61%) and security system integration (58%) were the top two priorities for organizations. The results show an increased understanding about the value of integrating safety and security systems with other building systems to improve overall operations and bolster capabilities beyond the intended function of an individual system. Q: The survey covers integration of fire, life safety and security systems as part of "smart building" systems. How do smarter buildings increase the effectiveness of security and life safety systems? Hank Monaco: A true "smart building" integrates all building systems – security, fire and life-safety, HVAC, lighting etc. – to create a connected, digital infrastructure that enables individual technologies to be more intelligent and perform more advanced functions beyond what they can do on their own. For example, when sensors and video surveillance are integrated with lighting systems, if abnormal activity is detected on the building premise, key stakeholders can be automatically alerted to increase emergency response time. With integrated video surveillance, they also gain the ability to access surveillance footage remotely to assess the situation. When sensors and video surveillance are integrated with lighting systems abnormal activity on the premise can automatically be detected Q: How can integrated security and life safety systems contribute to greater energy efficiency in a smart building environment? Hank Monaco: Security, fire and life-safety systems can help to inform other building systems about how a facility is used, high-trafficked areas and the flow of occupants within a building. Integrated building solutions produce a myriad of data that can be leveraged to increase operational efficiencies. From an energy efficiency standpoint, actionable insights are particularly useful for areas that are not frequently occupied or off-peak hours as you wouldn't want to heat or cool an entire building for just one person coming in on the weekend. When video surveillance is integrated with HVAC and lighting systems, it can monitor occupancy in a room or hallway. The video analytics can then control the dimming of lights and the temperature depending on occupant levels in a specific vicinity. Similarly, when access control systems are integrated with these same systems, once a card is presented to the reader, it can signal the lights or HVAC system to turn on. In this example, systems integration can ultimately help enable energy savings in the long run. Security and life safety systems contribute to help enable greater energy efficiency and energy savings in the long run Q: What other benefits of integration are there (beyond the core security and life safety functions)? Hank Monaco: Beyond increased security, fire and life-safety functions, the benefits of systems integration include: Increased data and analytics to garner a holistic, streamlined understanding of how systems function and how to improve productivity Ability to track usage to increase efficiency and reduce operational costs Enhanced occupant experience and comfort Increased productivity and workflow to support business objectives Smart-ready, connected environment that can support future technology advancements Q: What lesson or action point should a building owner/operator take from the survey? How can the owner of an existing building leverage the benefits of the smart building environment incrementally and absent a complete overhaul? Lisa Brown: Johnson Controls Energy Efficiency Indicator found that 77% of organizations plan to make investments in energy efficiency and smarter building technology this year. This percentage demonstrates an increased understanding of the benefits of smart buildings and highlights the proactive efforts building owners are taking to adopt advanced technologies. There is an increased understanding that buildings operate more effectively when different building systems are connected As smart buildings continue to evolve, more facilities are beginning to explore opportunities to advance their own spaces. A complete overhaul of legacy systems is not necessary as small investments today can help position a facility to more easily adopt technologies at scale in the future. As a first step, it's important for building owners to conduct an assessment and establish a strategy that defines a comprehensive set of requirements and prioritizes use-cases and implementations. From there, incremental investments and updates can be made over a realistic timeline. Q: What is the ROI of smart buildings? Lisa Brown: As demonstrated by our survey, there is an increased understanding that buildings operate more effectively when different building systems are connected. The advanced analytics and more streamlined data that is gathered through systems integration can provide the building-performance metrics to help better understand the return on investment (ROI) of the building systems. This data is used to better understand the environment and make assessments and improvements overtime to increase efficiencies. Moreover, analytics and data provide valuable insights into where action is needed and what type of return can be expected from key investments.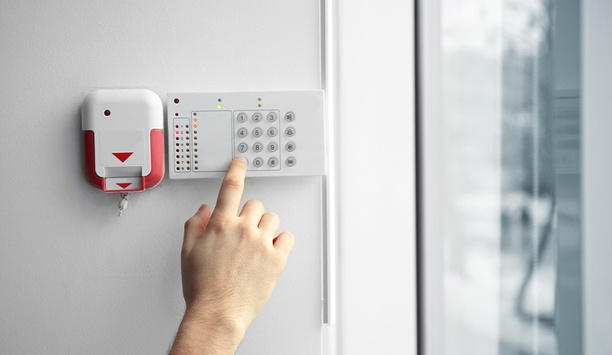 Verifying Audio Alarm Notifications: Why Secondary Source Verification Is Vital
Across the country, law enforcement officers are finding it increasingly difficult to respond to the near overwhelming number of calls coming from security alarms. Police departments commonly define a false alarm as a call, which upon investigation, shows no evidence of criminal activity, such as broken windows, forced doors, items missing, or people injured. While false alarms bog down police, they can also negatively impact customers and integrators. End users can expect hefty fines for false alarm responses, and when these customers receive large bills from the city, many turn to installers, dealers, and even manufacturers expecting them to accept the responsibility and pay the check. What First Brought The Issue Of Alarm Verification To Your Attention? It is crucial to both see a situation and concurrently listen to any corresponding sounds to gain full insight I've been aware of the problem of false alarms for about 5 years. I believed audio capture, through microphone deployment, could be an active part of the solution when used as a second source for indicating 'out of the norm' activity and as an equal component with the video surveillance technology. In 2015, I found similarly minded security professionals when introduced to the Partnership for Priority Verified Alarm Response. After reading PPVAR's paper on 'Audio Verified Alarms Best Practices; [April 2015],' I knew that the Partnership was on to something important. In our lives, two of the five senses we count on day-in and day-out are sight and sound. It is crucial to both see a situation and concurrently listen to any corresponding sounds to gain full insight. What Is The False Alarm Rate? In 2016, the International Association of Chiefs of Police reported that over 98 percent of all alarm calls in the United States were false. This number is obviously staggering, and something we need to work towards correcting. Why Did This Issue Resonate So Strongly With You? When I first investigated this issue, I was sure that the security industry would have already recognized this and was acting to ensure improved alarm verification, preferably through a combination of audio and video technologies. However, I quickly saw that this was not the case, or even close to the norm. I have questioned the rationale behind the lack of adoption and found the deployment of audio is often hindered by the concern of privacy. I've spearheaded many initiatives to explain the monitoring policies surrounding audio As CEO of Louroe Electronics, I've spearheaded many initiatives to explain the monitoring policies surrounding audio. I've had to reassure many security personnel and customers how the law supports the use of audio in public places as long as there is no expectation of privacy. By dispelling fears with facts around deploying and implementing audio sensors, customers can confidently include audio in their surveillance systems and gain a more effective security solution. Who Is Affected By This? Truth be told, everyone from the end user to the manufacturer is affected by this issue. Not to mention the strain this puts on law enforcement who are tired of 'wasting time' and effort out in the field on these nuisance alerts. When an end user receives a check for their false alarm, many of them will immediately blame the integrator and or the monitoring center for a faulty set up and management and expect the integrator to remedy the situation, including carry the burden of paying the fines. The integrator, on the other hand, will turn to the manufacturer, assuming faulty equipment and installation instructions; therefore, looking for reimbursement for the cost. What Is The Average False Alarm Fee? It depends on many factors, and especially your first responder assigned location for responseIt depends on many factors, and especially your first responder assigned location for response. According to the Urban Institute, fees generally range from $25-$100 for the first offense, rising as high as a few thousand dollars per false alarm if a location has a large number in a single year. What's worse, in extreme cases, alarm systems may even be blacklisted by the police dispatch center if they have raised too many false alarms in the past. Why Do You Believe Audio Is The Ideal Technology For Secondary Source Verification? Video surveillance has been the main option for security monitoring and alarm validation for decades, however industry professionals are realising that video alone is not enough. Video only tells half of the story, by adding audio capture, the responsible party gains a turnkey solution with the ability to gather additional evidence to verify alerts and expand overall awareness. In reality, audio's range is greater than the field of view for a camera. Sound pickup is 360 degrees, capturing voices, gunshots, breaking glass, sirens, or other important details that a fixed camera many not see. How Would A Secondary Source Verification System Work With Audio? Using a video monitoring solution equipped with audio, the microphone will pick up the sounds at the time a visual alert or alarm is triggered. If embedded with classification analytics, the microphone will send alerts for specific detected sounds. The captured audio, and any notifications are immediately sent to the monitoring station, where trained personnel can listen to the sound clip, along with live audio and video from their station. When law enforcement receives a validated alarm, they can better prioritise the response From here, an informed decision can then be made about the validity of the alarm, along with what the current threat is at the location. If the alarm is in fact valid, the information is then passed along to the law enforcement within minutes. When law enforcement receives a validated alarm, they can better prioritise the response. It also provides more information in a forensic evaluation. Are There Any Additional Resources You Would Suggest Looking Into? Yes, we would suggest looking into the following to see a few different perspectives on the matter: NSA Support For 2018 Model Ordinance For Alarm Management and False Alarm Reduction Partnership for Priority Verified Alarm Response Support for the Term "Verified Alarm" and Prioritising Verified Alarm Responses Urban Institute Opportunities for Police Cost Savings without Sacrificing Service Quality: Reducing False Alarms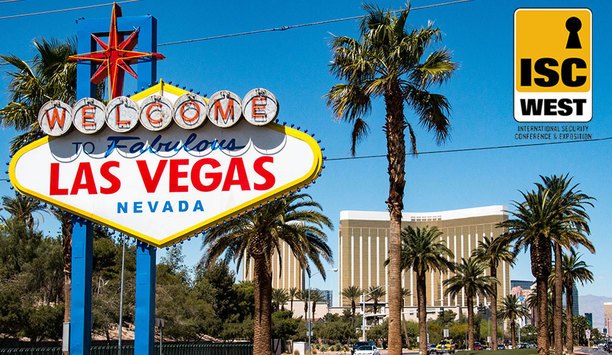 ISC West 2019: What's New In Physical Security's Biggest Global Tradeshow?
ISC West continues to innovate and adapt to the changing needs of the security marketplace. In 2019, there will be 200 new exhibitors, 100 new speakers and an expanding mix of attendees that includes more end users and international attendees. The International Security Conference & Exposition (ISC West) will be held April 10-12 at the Sands Expo in Las Vegas. Among the more than 200 new exhibitors on the show floor will be Dell Technologies, Resideo, SAST (a Bosch IoT startup), Belkin International, NetApp, Lenovo, Kingston Technology and many others. The event continues to see more and more solutions in the area of IoT/connected security, a surge in barrier/bollards exhibitors, an increased number of start-up companies, and an emphasis this year on stadium/major events security. Plus, the new exhibit area of ISC West, Venetian Ballroom, will include a mix of solutions from mid-sized domestic and international companies, and is the home of the Emerging Technology Zone – back for its second year with 50-plus start-up companies expected. The International Security Conference & Exposition (ISC West) will be held April 10-12 at the Sands Expo in Las Vegas "ISC West is no longer just about video cameras, access control systems and alarms," says Will Wise, Group Vice President, Security Portfolio for Reed Exhibitions, which produces and manages ISC West. Embracing and stimulating the market dynamic of comprehensive security for a safer, connected world, solutions on display at the show reflect convergence across physical security, IT (information technology) and OT (operational technology). The ISC West expo floor includes specialized featured areas such Connected Home, Public Safety & Security, Connected Security, Unmanned Security Expo and the Emerging Technology Zone. Plus, complimentary education sessions in the Unmanned Security Expo theatre will include topics such as drones, counter-drone solutions, ground robotics and regulations/policies that support autonomous technology. This year's event will feature more than 1,000 products and brands covering everything from video surveillance, access control and alarms/alerts, to IoT, IT/cybersecurity convergence, AI, embedded systems, drones and robotics, smart homes, smart cities, public safety and more. The ISC West expo floor includes specialized featured areas such Connected Home and the Emerging Technology Zone Elevating the Keynote Series Over the past few years, ISC West has elevated its Keynote Series (open to all attendee types) to include more speakers and dynamic content covering relevant topics. Attendees should be sure to head to the Keynote room Wednesday and Thursday mornings at 8:30 a.m. before the expo floor opens at 10 a.m. Relating to attendance, ISC West continues to diversify and grow the attendee universe by attracting additional enterprise government end-users across physical and IT/OT responsibilities. The show also continues to attract and grow the channel audience, and there will be an increasing number of International attendees. "Years ago, ISC West was known exclusively as a dealer/integrator/installer show, but not anymore," says Wise. "Today, the demographic mix continues to evolve as the event diversifies its product and educational offerings, embracing the current market reality of collaboration among integrators/dealers/installers, end-user decision-makers, and public safety and security professionals." When planning for the show, be sure to view the list of special events and take advantage of the additional connection-making opportunities Within the SIA Education@ISC West conference program, there are over 100 new speakers. Through ISC West's strong partnership with the Security Industry Association (SIA, the Premier Sponsor of ISC), the SIA Education@ISC West program has expanded and become increasingly dynamic and diverse over the last three years. In addition, ISC West and SIA are hosting a Women in Security breakfast on Friday morning April 12th. Women in Security is a new track for the education program. "Our attendance data reflects the demand for a mix of physical security integrator and end-user content, a balance of technical and management/strategic topics, and diverse topics incorporating IoT and cybersecurity/physical security convergence, and analytics expertise," says Wise. "Last year was a record year for conference program attendance, and 2019 will yet again set new benchmarks." Mobile apps, information desks and ease of registration ISC West is also focusing on the attendee experience. Need advice on what exhibitors are a fit for your business needs and interests? The Information Desk adjacent to the main expo entrance will provide customized recommendations based on the information attendees provided during the registration process. Attendees can download the official ISC West mobile app and create a MyShow account through the ISC West website Attendees can download the official ISC West mobile app and create a MyShow account through the ISC West website to research exhibitors and product categories, receive exhibitor recommendations that best fit business needs, review complimentary educational opportunities as well as 85-plus sessions from the paid SIA Education@ISC program. There are many networking opportunities being offered at the show this year. When planning for the show, be sure to view the list of special events and take advantage of the additional connection-making opportunities. Whether attendees want to network with peers or customers at an awards ceremony (Sammy Awards, Fast 50, New Product Showcase Awards), Charity event (AIREF Golf Classic, Mission 500 Security 5K-2K Run/Walk), or an industry party (SIA Market Leaders Reception, ISC West Customer Appreciation Party at Tao), there are a variety of special events offered, all designed to help you make new connections. Make sure to check out the ISC West website for all the Special Events taking place at ISC West.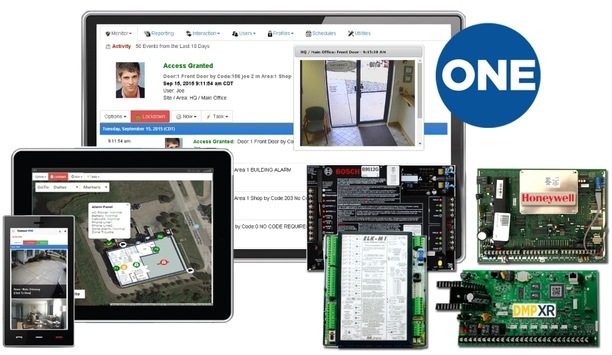 Connected Technologies' ConnectOne Access Expander's Capacity Boosted To Up To 100,000 System Code Users
Connected Technologies LLC, maker of the award-winning patented Connect ONE integrated cloud-hosted security management platform, has boosted the capacity of its Access Expander to handle up to 100,000 users. Prior to developing this new programming capability the Access Expander handled up to 10,000 system users, depending on the panel manufacturer's integration. Integrated access control Connect ONE allows security dealers to offer home automation with integrated access control Connect ONE allows security dealers to easily offer home and commercial automation with integrated access control, security, video, energy management and critical environmental temperature monitoring, as well as smartphone credentials through ScanPass Mobile Credential. Compatible with DMP XR panels; Bosch B/G; ELK M1; and Honeywell Vista Turbo, the enhanced features of the Access Expander provides up to 100,000 system users for DMP and 90,000 for ELK M1 with conventional readers and/or ScanPass Mobile Credentials. Honeywell Vista Turbo along with Bosch B and G series panels allows for 100,000 users when using ScanPass. Connect One Access Expander Connected Technologies is founded on the principle of acting on security dealer's needs in the field and that's how the latest iteration of Access Expander evolved, according to Mike Simon, Managing Partner, Connected Technologies. "We continually listen to the dealer and they were looking for additional user capacities for larger, enterprise solutions and thousands of users," he said. "Our goal is to help dealers secure new projects by providing value-add capabilities that help them achieve their goals." Additional features of the Access Expander include: 200+ total door expansion when used with ScanPass Mobile Credential 1,000 Permission Profiles 250 Time Windows 50 Holidays Instant always-on VPN communication with Connect ONE Connect ONE is a patented management solution for system integrations that dealers resell to their customers, growing their monthly recurring revenue. The integrated security management platform provides a single user interface to control intrusion, access control, critical environmental monitoring, energy management and video surveillance.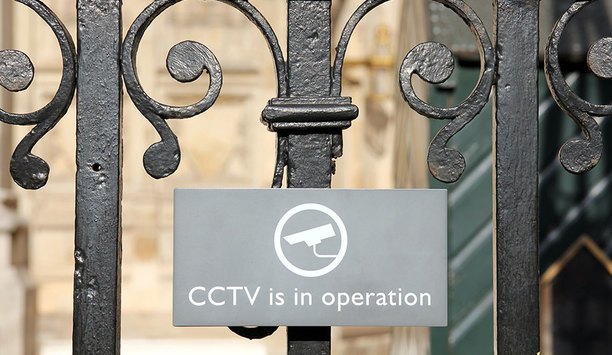 Secure By Default: New Standard For Surveillance Products In The United Kingdom
Several video manufacturers have participated in the development of a U.K. 'Secure by Default' baseline standard to ensure cybersecurity measures are included in equipment as it leaves the factory. The standard includes ensuring that passwords must be changed from the manufacturer default at start-up, that chosen passwords should be sufficiently complex to provide a degree of assurance, and that controls are placed around how and when remote access should be commissioned. The standard aims to ensure security products are cyber- and network-secure by default and out of the box. The concept is that network video products will ship to installers in the most hardened, cyber-security-optimal form possible, with default settings that provide minimal vulnerabilities on first use. Secure by Default is a self-certification scheme that allows manufacturers to assess their systems for compliance and to apply for the U.K. Surveillance Camera Commissioner's Secure by Default mark. The mark demonstrates to installers and customers that they are a competent manufacturer who takes the security of their products seriously. The Secure By Default mark demonstrates to installers and customers that they take the security of their products seriously Axis, Bosch, Hanwha, HikVision and Milestone Systems participated in developing the standard, which was officially unveiled at the IFSEC 2019 show. "The launch of the standard is not the end of the journey, but rather the beginning of something unique, exciting and vital for the future success of video surveillance," says cybersecurity consultant Mike Gillespie, who works with the National Surveillance Camera Strategy for England and Wales. The standard has been developed so as not to present a barrier to entry The manufacturer standard is intended to lay out the basic areas where all video surveillance systems should be secure, regardless of their intended use, whether in public space or not, says Gillespie. "This is very much intended to be an entry-level standard and has been written with the intention of providing [video] manufacturers with a minimum baseline level all should aspire to," he says. The standard has been developed so as not to present a barrier to entry for any competent and responsible manufacturer, he adds. The Secure by Default standards form part of a wider set of cyber security proposals from the Surveillance Camera Commissioner for the UK Home Office. Adoption within the industry Hanwha Techwin has embraced Secure by Default as part of its comprehensive approach to cybersecurity. "Although we appreciate security needs to be easy to implement, we do not allow for a default password to be used," according to Hanwha Techwin. "We consider it essential that a secure password be set up during the initial installation process, which is why we prohibit the consecutive use of the same letter or number and we encourage the use of special characters as well as a combination of letters and numbers." Hanwha Techwin's approach has been to make security a fundamental feature of cameras and recording devices. Cybersecurity has been taken into account at the start of the design and development process, and not just treated as an optional feature. Article 25 mandates that organizations put in place appropriate technical and organization measures Axis is aligned with the Secure by Default principles recommended by the U.K. National Cybersecurity Strategy Code of Practice. Furthermore, General Data Protection Regulation (GDPR) makes data protection and security by design and default a legal requirement. Article 25 mandates that organizations put in place appropriate technical and organization measures designed to implement data protection in an effective manner. Gary Harmer, UK and Ireland Sales Director for Hikvision, said the new Secure by Default scheme is a further positive step forward for the industry, one which Hikvision fully supports. "The process of developing these standards has been one of open collaboration between companies across the network video security industry," he said. "It's a truly positive and genuine initiative geared towards creating a more secure environment for all stakeholders in the network security ecosystem."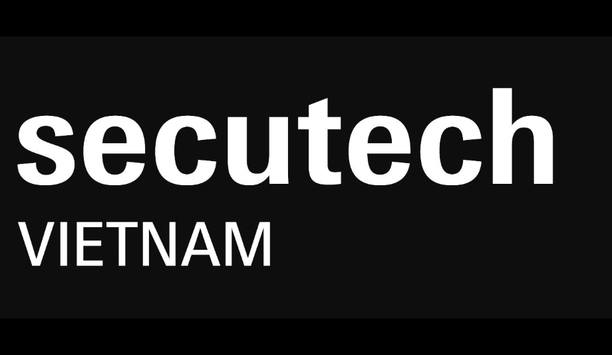 Security Vietnam 2019 Receives More Exhibitor Participation Than Previous Years
According to Ms Regina Tsai, the Deputy General Manager of Messe Frankfurt New Era Business Media Ltd, the key for exhibitors is to tap into the diverse pool of trade visitors that will be filtering through the halls of the fair next month: "As Vietnam's largest business platform for safety, security, fire and smart building products, the fair is able to attract the right mix of decision makers and purchasing managers from across the region's growing vertical markets. From the standpoint of exhibitors, the fair is an ideal place to showcase new solutions." She added: "We are delighted to be setting a new record for exhibitor participation and we are looking forward to hosting a productive three days of business at next month's show." Another strong turnout Last year, the fair achieved its highest ever visitor turnout as over 13,800 buyers journeyed to the show Last year, the fair achieved its highest ever visitor turnout as over 13,800 buyers (2017: 12,097) journeyed to the show. Thanks to this year's uptick in exhibitor numbers, fair organizers are anticipating another strong turnout from channel players, including distributors, systems integrators and end users from factories, industrial zones, hotels and construction projects. Exhibitors will hail from 21 countries and regions, including industry pioneers in their respective fields such as Avigilon, Bosch, Hanwha Techwin, Hitron, KPS, LILIN, PHUC BINH, Nha An Toan (a distributor of Hikvision and ABB products), and ZKTeco. Strong distribution channels Algatec, a renowned brand name in the global security lock sector, after exhibiting consecutively at Secutech Vietnam for seven years, commented that, "Secutech Vietnam has always been an effective platform for us to network and interact with our local channel partners as well as industry players from surrounding countries. Through the show, we can showcase our products and develop our presence in this region. This will eventually enable us to build strong distribution channels," said Ms Shirley Ng from the company's sales and marketing division. Secutech Vietnam this year, held concurrently with SMAbuilding, will bring together best-in-industry systems and solutions, including product categories from surveillance cameras and video analytics software to access control and management platforms. For added value, and to meet demands from the smart factory and smart building sectors, the solutions not only focus on security, but also management efficiency and energy savings. Smart factory sectors Fire and Safety Vietnam will return at the fair for its 12th edition While the smart building and smart factory sectors are recurring themes at the show, the fair will also provide coverage to the smart city, smart transportation and smart hotel sectors. The Singapore Pavilion will accommodate leading-edge suppliers in the shape of Kedacom, Force21, Multron, Servo Dynamic, Worldtags, Ubergard and Teleradio, who will showcase a variety of network cameras, management platforms, RFID products, biometric solutions and more. With support from the Fire Department, Ministry of Public Security, Fire and Safety Vietnam will return at the fair for its 12th edition. A supplier of specialist rescue and fire fighting equipment, Pacific and Fire AEC, will be exhibiting at the event following a successful first participation in 2018. "At last year's show, we gathered more than 100 relevant contacts from sectors such as public and industrial safety as well as fire rescue," said Mr Dirk Bloxham, the Managing Director of the company. Firefighting equipment "This helped us to develop additional sales channels for our fire hoses, fire nozzles and firefighting equipment. We take a long-term approach to building relationships with dealers and end users from Southeast Asia. The relationship building process will begin again at the upcoming edition of Secutech Vietnam." The company will be exhibiting alongside D&C Vina, Funayama, Himax, Masflow, Naffco, Nittan, Secom, Sffeco, Yun Yang, VT Plus, Quoc Nam and many more. Besides rescue and firefighting equipment, trade visitors will also be able to locate extinguishing systems, alarms, valves, personal protection equipment (masks, specialist clothing, and gloves), CPR solutions, and fire dust detection systems at the event. Making a welcome debut will be the NFES Japan Fire Pavilion, while the Korea Fire Institute will also be represented at a dedicated pavilion. There will also be a fire truck display from VT Plus, and a rescue boat showcased by local company Tan Vien Dong.
Featured white papers
Combining Systems Intelligence And Human Insight For Superior Security
Download
3 Ways To Increase Workplace Safety And Resource Efficiency
Download
Mobile Access- What You Need To Know (Part 1)
Download