Panasonic Digital video recorders (DVRs)
(6)
Browse Digital video recorders (DVRs)
Digital video recorder (DVR) products updated recently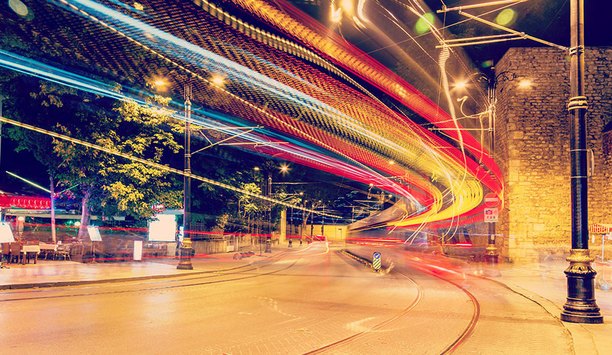 ONVIF Profile T And H.265: The Evolution Of Video Compression
In today's market, efficient use of bandwidth and storage is an essential part of maintaining an effective video surveillance system. A video management system's ability to provide analysis, real time event notifications and crucial image detail is only as a good as the speed and bandwidth of a surveillance network. In the physical security industry, H.264 is the video compression format used by most companies. Some companies also employ H.264 enhancements to compress areas of an image that are irrelevant to the user at a higher ratio within a video stream in order to preserve image quality for more important details like faces, license plates or buildings. The H.265, H.264's successor, will be increasingly used for compression in the future. Some companies are already using H.265 in their cameras and video management systems, while a host of other manufacturers are certainly preparing for its broader adoption in the years to come. Video Compression Technologies Reduced bandwidth and storage requirements are the primary benefits of video compression technologies Reduced bandwidth and storage requirements are the primary benefits of video compression technologies. In some cases, H.265 can double the data compression ratio of H.264, while retaining the same quality. Increased compression rate translates into decreased storage requirements on hard drives, less bandwidth usage and fewer switches – all of which reduce overall costs of system ownership. H.265 compression delivers a lower bitrate than H.264, which is relevant to end users and integrators because the lower bitrate reduces strain on hardware and can reduce playback issues. It's very important that the compression format that is used is supported in all of the different components of a system: cameras, desktop computers on which the VMS is running and the VMS itself. It is also good for end users and integrators to understand the basics of video compression. Having a basic understanding of compression allows users to tweak settings to reduce bandwidth usage even more. Many cameras come with default settings that can be changed to ultimately reduce costs. ONVIF Physical Security In the physical security industry, ONVIF is working to incorporate into its specifications the use of new formats such as H.265 but is not directly involved in developing the compression standards themselves. With Profile T, the new ONVIF video profile released will employ a new media service that is compression agnostic. This means that it can support new video compression formats, including H.265, as well as new audio compression formats, with the ability to include new video and audio codecs as needed in the future without having to redesign its media service. In the physical security industry, ONVIF is working to incorporate into its specifications the use of new formats such as H.265 Standardization organizations that are directly addressing new compression standards include the International Telecommunication Union (ITU), the Moving Picture Experts Group (MPEG) and a joint commission of the International Organization for Standardization (ISO)/International Electrotechnical Commission (IEC), which is addressing the coding of audio, picture, multimedia and hypermedia information. Other compression formats on par with H.264 and H.265 are being developed by companies such as Google. H.265 Compression Formats Using products that employ H.265 compression will reduce costs through bandwidth reduction, as will changing default settings on cameras, which are often conservative. Having a basic understanding of compression formats and how to tweak camera factory default settings also gives integrators the ability to further reduce bandwidth for added costs savings and increased system performance. These enhancements will analyse which parts of an image are most important and adjust local levels of compressions accordingly It is also worth noting that H.265 enhancements will likely be developed by camera manufacturers to further reduce bandwidth, as was the case with H.264. These enhancements will analyze which parts of an image are most important and adjust local levels of compressions accordingly. While H.265 itself is ready for prime time, its value as a tool for IP-based surveillance systems is dependent on support for the codec in all parts of the system – the VMS, server hardware, graphics cards and camera. Though widespread H.265 adoption is predicted, providers of these components are jumping on the H.265 bandwagon at different rates of speed. ONVIF is including support for H.265 in its new video profile, Profile T, because it believes it will become the most widely used compression format and ONVIF recognizes the need to anticipate that migration as a future need of the industry. The new media service, which will be implemented with Profile T, will be future-proof in that when new compression formats are released in the future, ONVIF can adopt them very quickly. That flexibility will definitely help integrators.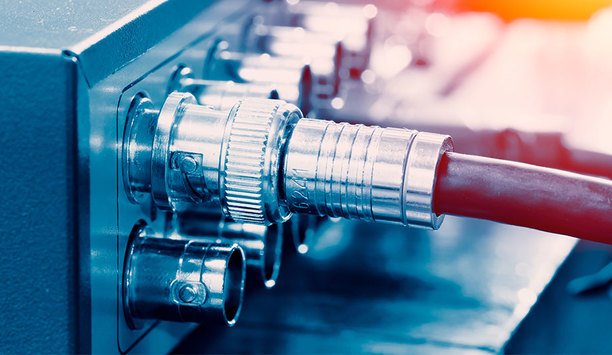 HD Over Coax Provides Cost-effective Video Surveillance Upgrade
According to IHS Market, it is estimated that there are over 60 million security cameras in the United States, and other reports say these cameras capture more than four billion hours of footage per week. Over the last decade, IP camera technology has dominated the conversation as it has provided users with a broad offering of enhanced image quality and features. With a large percentage of existing security systems relying on analog, many end users looking for high definition (HD) video quality have been forced to take on a complete system overhaul. Infrastructure Overhaul For HD Video To make the switch, customers would need to change everything, from cameras to hardware to wiring– not to mention the lengthy installation process that would ensue. IP cameras also require higher Internet speeds and more cloud space. Whether constrained by budget, bandwidth or storage, many end users have been unable to adopt this new video surveillance method.Thanks to technological advancements within the security industry, HD over Coax offers a viable solution for integrators and end users alike Thanks to technological advancements within the security industry, HD over Coax offers a viable solution for integrators and end users alike. By utilising the current Coaxial cables, this offering yields high definition video, while requiring minimal infrastructure changes and is an optimal surveillance choice for security customers. Plus, with new advancements and updates being made frequently to this technology, there is a solution for every security need. The enhanced alternative of HD over Coax has been warmly welcomed in the security industry, thanks to its simple solutions and ever-evolving features. Many new analog HD cameras are "plug and play," able to connect directly to existing Coaxial cables. This eliminates the need for a complete system change, creating cost-savings for the end user and an enhanced video quality offering. Easy Solutions For HD Video As a result, integrators can cost-effectively upgrade their customer's surveillance solution while using their legacy infrastructure, making it an attractive option for end users and an easy sell for dealers. Latency in video is another common issue with network-based camera systems, where even the slightest delay in video surveillance can hinder security response HD over Coax cameras themselves are always expanding and evolving to meet a wide array of security needs. With the introduction of fisheye and multi-sensor cameras, users now have a multitude of coverage options, not to mention the introduction of 4K bringing resolution options to the same level as IP. Some newer technologies are even touting 4K cameras paired with 4K digital video recorders (DVRs) made specifically for analog systems. Longer cables grant transmission for up to 1600 feet, double the distance of standard analog solutions, and triple that of IP systems. This single cable is able to transmit both HD video and audio. Recently, broadcast quality audio over Coax has become available in limited models, a substantial improvement over older analog technology, which was unable to transmit audio. Stopping Video Delay Latency in video is another common issue with network-based camera systems. Even the slightest delay in video surveillance can hinder security response. IP cameras are forced to compress and packetize their video for transmission. The outcome of this is a reduced number of images per video, which in turn causes delay. HD over Coax on the other hand, delivers an unlimited amount of HD images in real time, with smooth motion and impressive clarity. Additionally, the point-to-point transmission delivers uncompressed video free of lag. Another touted benefit is that, unlike IP networked cameras, analog systems provide a more secure video transmission. With so much sensitive information housed on a businesses' network, adding another point of network access through an IP camera can create concerns for cyber security risks. HD over Coax delivers an unlimited amount of HD images in real time, with smooth motion and impressive clarity Preventing Network Hacking With HD over Coax, the physical connections between the camera and DVR prevent network hacking. By keeping the video surveillance system offline, security professionals are able to direct their attention to the physical threats at hand, rather than having to focus on deterring cyber security risks. One of the primary difficulties of deploying HD video solutions is the fact that many older systems utilize a wide variety of HD standards and platforms. To make matters more complicated, after HD over Coax was brought to market, manufacturers raced to create their own version of this technology. Today, the most popular proprietary standards are HD-CVI, HD-TVI and AHD. However, integrators and customers found that attempting to manage multiple HD technologies proved to be near impossible.Integrators and customers found that attempting to manage multiple HD technologies proved to be near impossible Diversifying Surveillance Through One DVR To combat these issues, manufacturers have introduced products with more flexibility to their portfolios. One example of this is the penta-brid DVR which grants the ability to seamlessly integrate multiple technologies deployed across one application. This means that systems with diverse camera brands and technologies, such as a mix of HD-CVI, HD-TVI, AHD, analog or IP, can be connected through one DVR. For many end users with legacy analog systems, penta-brid DVRs give them greater freedom to choose between a variety of solutions, rather than being limited to one option. With video resolution increasing, the space needed to store the footage is similarly rising. Penta-brid technology has been able to adapt to these evolving needs, giving users ample storage space to house the HD and 4K surveillance video with some of the newest models including H.265 compression. HD Casino Surveillance Made Simple For casinos, HD images are critical for identifying unauthorized personnel and unlawful behaviours to create a safe environment for guests and staff While HD over Coax is beneficial to many end users and integrators, those in the casino and hospitality markets find it crucial. With a combination of high profile guests, large amounts of cash on hand, constant crowds and strict industry regulations, reliable video surveillance is a must. Deploying new IP systems comes at a stiff price. When looking to upgrade their video surveillance, casinos must also be mindful of the installation process. When moving to an IP-based system, ripping out old wires and replacing them with new is the standard practice. This practice can be both disruptive and costly, not to mention gaming regulations require casino activities be monitored at all times so a complete system shutdown would result in revenue loss. This cost can be hard to justify, especially when the current legacy analog system remains in working condition with only the lower image resolution to date it. For these scenarios, the most cost-effective option is to leverage the legacy infrastructure, replace the existing cameras with new devices, and reap the benefits that HD video has to offer without any lapse in security. For casinos, HD images are critical for identifying unauthorized personnel and unlawful behaviours to create a safe environment for guests and staff. HD over Coax cameras now offer the same resolution as IP cameras with a plug and play approach, that cuts down on expense without sacrificing quality. For businesses and applications that are unable to adopt IP technology, whether it be cost or time prohibitive, HD over Coax now features most of the same benefits IP has to offer without breaking the bank. By providing clear images in real time, maximizing existing infrastructure, and affording cyber security benefits, HD over Coax provides an attractive solution for many end users and integrators.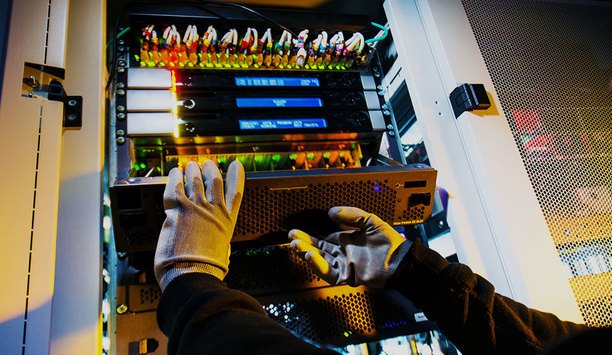 Video Surveillance Must Modernize In Storage, Recording And On-Demand Access
Dollars spent by video surveillance customers must go towards ensuring high-availability capture, storage and on-demand access to live and archived video. Reaching this goal mandates high-availability of independent components – camera, network, storage (edge, external), internet connectivity, display, all Video Management Software (VMS) components and an architecture that can take advantage of this. In this note, we focus on seeing our way through to a video surveillance architecture, that provides high availability storage, access to live and stored video content. Of all options available to store recorded video, edge recording is the only one that is unaffected by network failure Edge Recording Of all options available to store recorded video, edge recording is the only one that is unaffected by network failure. This makes edge storage a must-have. But, this has some limitations at present: Edge storage capacity is limited. Edge media has a short lifetime, rated only for thousands of hours of continuous recording. Most cameras are not secure and physical damage to the camera could lead to catastrophic loss of edge stored content. As storage and compression technology evolve, the constraints imposed by (1) and (2) could go away. However, securing cameras will continue to be a barrier for most installations. Secure External Storage It is thus imperative to also store video in secure external storage. Such an architecture uses edge storage to fill in content gaps created by network, external storage outages. As edge storage technology improves, larger gaps can be filled in, but one will always need external storage. By our definition, 'external storage' is a solution stack that includes storage media and all software (including VMS) that provide access to this storage. Access To Live And Archived Video Access to live video can either be met by external storage or directly by the camera Every surveillance solution needs to provide access to live and archived video. Access to live video can either be met by external storage or (and) directly by the camera. All things being equal, having the camera directly provide live video access, is a higher-availability solution. There is dependence on fewer components in the chain. Solutions in the market use one of the above two approaches for access to live video. Due to limited capacity and low physical security of edge storage, it makes sense at present, to have external storage meet all requests for archive video. Thus, we are led to an architecture that has heavy dependence on external storage. Dual-Recording For high-availability, external storage must be architected with redundancy. Ideally, independent components that make up external storage – storage media, associated hardware and software (including VMS components), should be individually redundant and have smart interconnectivity. However, solutions in the market rigidly tie these components together. Failure of a single component causes failure of external storage. For e.g. hardware failure of a server causes VMS component failure AND storage failure. DR provides a smart way to provide high-availability for external storage For these solutions in the market, high-availability is achieved by having additional external storage units that step-in during outages of primary units. If these additional units continuously duplicate primary units, access gaps are minimized, and archive access is un-affected during primary unit outages. This is the idea behind Dual-Recording (DR). To meet cost budgets, these additional units can be configured to store subsampled (framerate, resolution) video content. A small number of additional units can support concurrent outages of all primary units. A few-to-many redundancy. Rising Need For Dual-Recording Most cameras cannot be physically secured, and video content produced by a camera must be stored externally. Many VMS solutions use external storage to service live video access requests. Edge storage limitations impose restrictions on edge archive access at present. So, external storage is used to service requests for archive access too. Thus, a surveillance system ends up being over-dependent on external storage. DR provides a smart way to provide high-availability for external storage. As edge storage improves, it will be able to service archive access requests. VMS software will need to evolve, to use this capability smartly.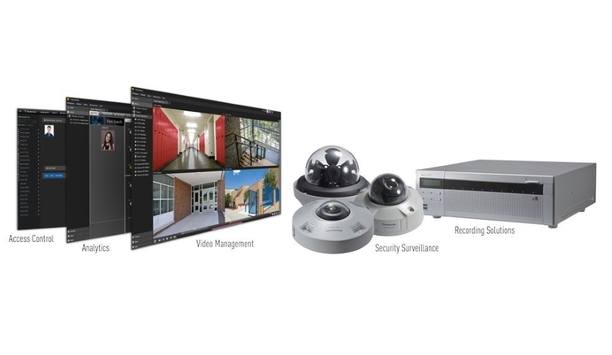 Panasonic I-PRO To Unveil New Vision For The Future At ISC West 2020
With a new vision, Panasonic i-PRO will take center stage at ISC West 2020 to officially launch its new business strategy and solutions roadmap. The Panasonic i-PRO exhibition will focus on providing users with meaningful innovations tailored to their specific challenges employing the latest developments in AI-enhanced software and intelligent edge devices. "ISC West presents the perfect industry platform to unveil the new vision for our company here in the U.S, and the innovative technologies and solutions we have in line to support it," said Bill Brennan, Vice President of the Security Division. "Our enhanced portfolio of AI-driven open platform software and analytics combined with new imaging and intelligent edge solutions provide us with the unique ability to deliver comprehensive integrated solutions specifically tailored to address specific needs and challenges." Panasonic i-PRO exhibit The Panasonic i-PRO exhibit at ISC West will feature four primary pavilions addressing critical trends and applications including: AI solutions and integrated systems on the technology front, and local government and education on the application front. Featured products and solutions showcased across the exhibit will include: Significant enhancements to Video Insight, a powerful and fully scalable Video Management System (VMS) that comes fully integrated with the company's i-PRO MonitorCast access control platform includes; support for Intel ninth generation chipsets for enhanced server performance; HALO IoT smart sensor integration that enables features like vape detection with alerts, as well as the detection of various other environmental impurities; a new client to support Apple TV media boxes; facial recognition redaction to blur individuals' faces on recorded video used or forensic investigations for privacy protection; visitor management integration; joystick integration; advanced rules management; and more. The i-PRO AI Camera Series capitalizes on new developments in AI to deliver higher levels of intelligence at the edge. The new series features nine new indoor and outdoor cameras complemented by two software modules that can run advanced analytics at the edge, further optimizing system bandwidth and storage requirements. A Software Development Kit (SDK) is also available to enable third party software compatibility. The i-PRO U Series Cameras deliver high performance imaging capabilities at competitive price points. The new U Series includes eight indoor and outdoor dome and bullet cameras with features that include; H.265 compatibility, Video Motion Detection (VMD), and a host of advanced features found on i-PRO Extreme cameras. The new U Series are bundled with i-PRO Video Insight 7.5 VMS software and feature a five year warranty. Panasonic i-PRO will also be featuring its innovative FacePRO Facial Recognition Software, which was rated the "world's highest rated facial recognition engine" by the National Institute of Standards and Technology (NIST), in addition to the company's recently expanded portfolio of Intelligent Analytics.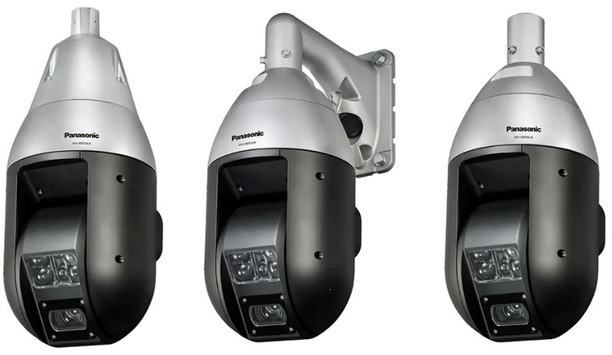 Panasonic's I-PRO Extreme PTZ Infra-Red Security Cameras Offer Enhanced Night Visibility
Panasonic's latest i-PRO Extreme PTZ Infra-Red security cameras set a new benchmark in night-time visual quality and intelligent functionality, packaged in a device designed for reliability and low-level maintenance to deliver lower total cost of ownership. There are two models in the IR PTZ camera range: the WV-X6533LN model with a powerful 40x zoom and the WV-S6532LN with 22x zoom. night-time visibility Capturing clear images for use as evidence in low level lighting and at long distances can be a challenge in any outdoor security environment. Able to capture low light evidence even at distances of up to 350 meters in a zero lux environment, the cameras improve visibility by mixing visible and IR LED lighting through a new auto focus with visible light cut filter. This means that multiple light sources in one frame are no longer an issue. To provide clarity even at long distances, the camera has an optional high-powered 40x optical zoom function To provide clarity even at long distances, the camera has an optional high-powered 40x optical zoom function combined with Intelligent Zoom Stabilization to absorb vibrations and capture a stable image even from a fair distance away. A 30 degree elevation angle enables sloping roads, tall buildings and difficult areas such seating areas under stadium roofs to be easily covered by the cameras. Cyber protection and bandwidth control Rain and dust can badly affect the quality of images and increase the need for expensive regular maintenance. To combat these challenges, the camera lens comes with a hydrophilic ClearSight lens coating which is resistant to the build-up of rainwater, stains, and dust accumulation. A new inbuilt defroster also ensures crystal clear images by preventing condensation or ice accumulating on the lens in extreme weather conditions. To ensure CCTV footage is kept safe from unauthorized external access, the cameras are under vulnerability assessment and come with Digicert (Formerly Symantec) certification, which includes end-to-end data encryption and FIPS140-2 CAVP compliance without any built-in backdoor access. Panasonic IR-LED PTZ cameras High resolution security camera systems can quickly have a negative impact on an organization's IT infrastructure with large network data and storage requirements. The Panasonic IR-LED PTZ cameras come with a range of smart compression functionality to reduce this business impact. The camera uses H.265 compression with Panasonic's latest smart coding technology to reduce network bandwidth use and storage requirements. Auto VIQS automatically determines areas with and without motion and reduces the data volume of those without motion. The camera also has built in Smart Facial Coding, which detects and records faces in high quality. Smart Analytics A security camera can act as a deterrent but its real potential can be achieved when combined with intelligent applications that free-up operator time by automating functions and notifying when pre-defined alerts are triggered or action required. A license for this Intelligent Video Motion Detection (i-VMD) functionality is available free-of-charge, enabling users to bring intelligence to their security cameras. Intelligent Video Motion Detection Intelligent Video Motion Detection can be used to zone surveillance areas Intelligent Video Motion Detection (i-VMD) can be used to zone surveillance areas and scan for pre-defined or unexpected behaviors. This could include detecting and notifying if someone enters or loiters in an area, removes objects or, for example, if a vehicle drives the wrong way down a one-way street. To reduce total cost of ownership for customers, Panasonic's i-PRO Extreme camera range is designed and tested for use in challenging conditions to ensure long life. Extensive Panasonic testing covers dust, temperature, water, static electricity, vibration and drops, as well as IK10 vandal resistance. New Fiber Optic Media Converter Unit To further reduce replacement and maintenance costs, The IR PTZ cameras have a highly durable pan/tilt gear drive that delivers a four-time longer lifespan than traditional belt drives. Panasonic's innovative new Fiber Optic Media Converter Unit, which is integrated conveniently into the camera bracket, can also be used with the IR-LED PTZ cameras when purchased as an optional extra. The solution offers all the advantages of running fiber direct to Panasonic outdoor PTZ and dome / fisheye cameras but removes the insecurity of having a box mounted separately to the camera or in the ground nearby. Installation time and construction complexity are reduced and there is no need to waste time selecting and evaluating individual optical media converters.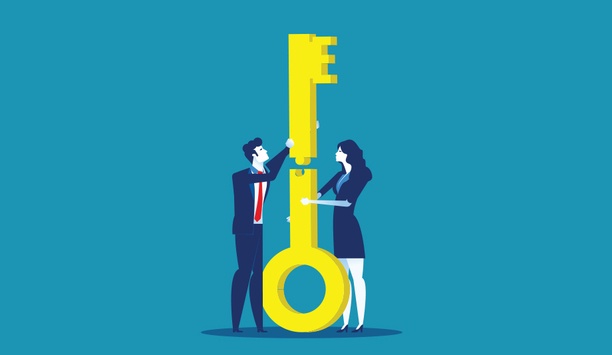 Top Ten Security Industry Mergers and Acquisitions of 2019
Two of the most familiar names in the physical security market – Pelco and Panasonic – underwent ownership changes during 2019. Consolidation continued on multiple other fronts. Security service companies, video companies and access control companies were all among the entities involved in merger and acquisition (M&A) activity during the last 12 months. In short, the industry landscape continues to transform in response to a changing market. Here's a look at the Top 10 M&A stories in 2019: 1. Pelco Acquired by Private Equity Firm Transom Capital Pelco Inc. was acquired in May by Transom Capital Group, a private equity firm, from Schneider Electric. Since the acquisition, Transom Capital has been working with Pelco's management and employees to define and direct the next chapter of the iconic company. Pelco maintains its headquarters in Fresno, Calif., and has a presence in Fort Collins, Colo., near Denver, and a sales office in the New York area, not to mention many global employees who work remotely. 2. Panasonic Spins Off Security Business Electronics giant Panasonic sold off 80% of its video surveillance business to a private equity firm but is retaining 20%, and the new company will continue to use the well-known Panasonic brand. The move is aimed at reinvigorating a business challenged by competition from Chinese companies and lower video prices. Polaris Capital Group Co. acquired 80% of the outstanding shares of the new security systems business. 3. Qognify Acquires OnSSI and SeeTec 2019 began with the acquisition of IP video management software (VMS) company On-Net Surveillance Systems (OnSSI), including SeeTec in Europe. Backed by the global investment firm Battery Ventures, Qognify completed the acquisition in the final days of 2018. With Qognify, OnSSI and SeeTec operating under one umbrella, the company provides VMS, video analytics, PSIM and critical incident management for mid-market and enterprise organizations. 4. Busy Year for Acquisitions at Allied Universal Security services company Allied Universal had an active year in acquisitions, beginning in April with the acquisition of integration company Securadyne Systems in Dallas. There was an additional acquisition announced in each of the next four months: Point 2 Point Global Security, Dallas, in May; security services company Cypress Private Security in June, services company Shetler Security Services in July , and Midstate Security in August. Allied Universal announced two more acquisitions in November – low-voltage integrator Advent Systems Inc. in Chicago and Vinson Guard Service in Louisiana. Also in November, Allied announced a transformational merger with SOS Security. In December, Allied Universal acquired APG Security, South Amboy, N.J. 5. Motorola Continues Video Push with VaaS Acquisition Following its acquisition of Avigilon in 2018, Motorola Solutions continued to build its presence in the security market in 2019 with the acquisition of VaaS International Holdings, Inc. (VaaS), a data and image analytics company. Motorola Solutions paid $445 million in a combination of cash and equity for the company, which includes fixed and mobile license plate reader cameras driven by machine learning and artificial intelligence. 6. ACRE Acquires Access Control Companies Open Options and RS2 Open Options is an open architecture access control company headquartered in Addison, Texas; and RS2 is an open systems access control provider in Munster, Ind. ACRE, global provider of security systems, wrapped up acquisition of both firms in 2019, after announcing the Open Options deal in the waning days of 2018 and following it up with the RS2 announcement in the spring. ACRE's portfolio now consists of Vanderbilt, Open Options, RS2 and ComNet. 7. Assa Abloy Expands Capabilities with LifeSafety Power Lock and access control giant ASSA ABLOY acquired LifeSafety Power in September, providing a complement to the access control portfolio. The plan is to incorporate LifeSafety Power's knowledge of power supply and consumption throughout the ASSA ABLOY access control line. LifeSafety Power was established in 2009 and has some 65 employees. The main office is located in Libertyville, Illinois. 8. Distributor Anixter Going Private and Selling to CD&R Anixter International Inc., a distributor of network and security solutions, electrical and electronic solutions and utility power solutions, entered into a definitive agreement with an affiliate of Clayton, Dubilier & Rice (CD&R) to be acquired in an all cash transaction valued at approximately $3.8 billion. The transaction will result in Anixter becoming a private company and is expected to close by the end of the first quarter of 2020. Under the terms of the merger agreement, CD&R-managed funds will acquire all the outstanding shares of Anixter common stock for $81.00 per share in cash. (It has been reported that a new bidder has also emerged, although Anixter is resisting – stay tuned.) 9. Alarm.com Expands Commercial Offering with OpenEye Acquisition Alarm.com has announced a majority-stake acquisition of OpenEye, a provider of cloud-managed video surveillance solutions for the commercial market. OpenEye is optimized for enterprise-level commercial customers requiring expansive video recording capabilities, in addition to remote viewing, administration and diagnostic reporting. Combined with the Alarm.com for Business offering, service providers partnered with Alarm.com now have solutions to accommodate commercial accounts of any size. 10. ADT Makes Multiple Acquisitions, Sells Canadian Operation Another North American security giant, ADT Inc., also had a busy year in mergers and acquisitions. In February, ADT acquired LifeShield, a pioneer in advanced wireless home security systems. In June ADT continued expanding capabilities and geographic reach via Red Hawk Fire & Security, ADT Commercial with the asset purchase agreement of Security Corporation, a commercial security integrator headquartered in Detroit, Mich. In November, ADT Commercial purchased Critical Systems, which specializes in enterprise-class fire alarm, fire suppression, life safety and integrated building security solutions for high-rise properties, healthcare campuses and data, manufacturing and distribution facilities in Atlanta. In October, ADT announced an agreement to sell its Canadian operations to TELUS Corp.
Featured white papers
3 Reasons To Migrate To A New Access Control System
Download
Schooling the Market on Education Security
Download
Lawrence, Massachusetts Deploys FLIR Video System For Safety
Download