Panasonic Video Surveillance Cameras
(27)
Browse Video Surveillance Cameras
Surveillance camera products updated recently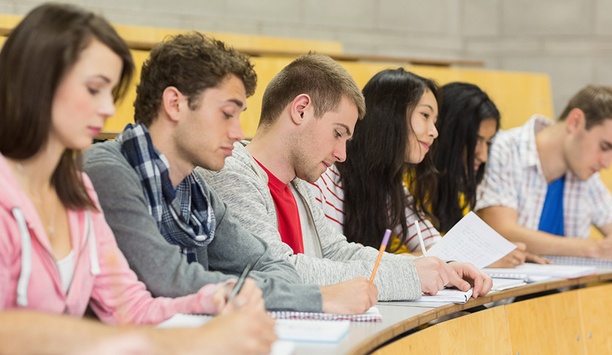 The Intersection Of Education And Fire And Security
Protecting against fire and security risks is an essential aspect of life for people and across all sectors. However, there is an increasing expectation and demand on fire and security providers, in areas such as education. The securitisation of our world paired with the rapid speed of communication and news updates means that young people especially have the potential to be more aware of potential dangers and threats to their own safety and the safety of those around them. Education institutions are large and sometimes sprawling sites that present considerable fire and security challenges. From Kindergartens to Colleges Each education site brings distinct challenges, with differing facilities and specialties, as well as the need to maintain the capacity of students, teachers and lecturers to study, learn and teach at the high level expected.Each education site brings distinct challenges, with differing facilities and specialties While some schools and universities are based in urban areas with a mix of heritage and high rise buildings, others are sprawled across green open spaces. Some of these sites have specialised sporting facilities, while others may be focused on engineering or scientific study, with costly technical equipment. Kindergartens and primary schools have their own unique requirements. Parents expect the highest safety standards, while schools require safety in addition to efficient facilities management. The demographic of these institutions is predominantly young children, who are often unaware of or only just learning about fire safety and personal safety. This creates a huge vulnerability and an added onus on teachers to keep their students safe. Facial recognition at West Academy of Beijing In response to this need, Chubb China upgraded the closed-circuit television (CCTV) system for Western Academy of Beijing (WAB) focusing on elevating video content analytic features, including maximised CCTV monitoring, automatic police calling, and a smart search solution. Complementing this, a facial recognition system capable of finding the exact location of a student on campus within 30 seconds was added, aided by real-time remote gate operation. This integrated and advanced system resulted won the "High Quality Educational Technology Suppliers for School" award for the WAB project at the 2019 BEED Asia Future Oriented Construction of Universities and Schools Seminar. This award recognizes outstanding solution design and project execution. Parents expect the highest safety standards, while schools require safety in addition to efficient facilities management Awareness remains important at university As students graduate from kindergarten, primary school, junior and senior school, they become more aware of fire safety, relevant dangers and how to protect themselves. Unfortunately, external dangers remain. There are particularly high stakes for university campus facilities managers The safety of students in a university environment is also critical. It is often the first time young people live away from their family home and have the independence of adulthood. For this reason, there are particularly high stakes for university campus facilities managers. In the eventuality of a fire, students could be at great risk and, beyond the immediacy of physical harm, this can have serious ramifications for the reputation of an educational institution. Integrated solutions Integrated solutions must be nimble and adapted to a range of site types including campus residences, recreational areas, open spaces and lecture theatres. Chubb Sicli recently identified and overcame these challenges through the installation of a full suite of fire safety and security equipment and services at Webster University Geneva. Established in Switzerland in 1978, Webster University Geneva is an accredited American university campus that offers programs in English to students interested in undergraduate or graduate-level education. Located in the Commune of Bellevue, just a few kilometres from Geneva's central station, the campus of Webster University Geneva includes five buildings in a park-style atmosphere. Full fire and security audit Chubb Sicli provided Webster's fire extinguisher maintenance for over 25 years. This business relationship led to a full fire and security audit that identified the need for updates to the university's security installation. The initial audit showed several improvements to the university's security profile were needed.The challenge was to create and provide an effective and interconnected fire and security solution The challenge was to create and provide an effective and interconnected fire and security solution, enhancing the security of the student population and its ever-evolving needs. This included complete fire detection and intruder alarms for all five buildings, upgrades to existing CCTV systems, new video surveillance equipment and an automated fire extinguishing system in the kitchen areas. In addition to this integrated system solution, Webster University required access control for all main entrances, with the requirement that all documentation to be made available in English, because Webster is an American company. Customized solution Chubb Sicli's quality, capability, and security expertise provided a customized solution for the unique educational establishment. Not only was the solution both tailored and integrated, the approach and planning were based on audit, fire extinguisher and emergency light maintenance, fire detection, intrusion detection, access control, video surveillance and Fire Detection. Through dedicated and integrated fire safety support, Chubb provides students and families peace of mind and security. From the moment a young child enters the education system, Chubb's diligent and effective surveillance and fire safety systems work to prevent and protect, offering a new kind of 'end-to-end' service for education systems around the world.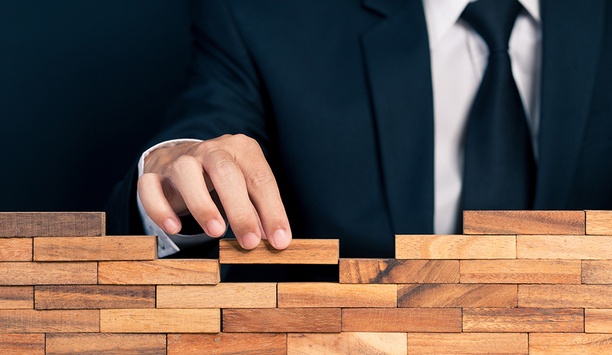 The Benefits Of An Integrated Security System
Today, the world is connected like never before. Your watch is connected to your phone, which is connected to your tablet and so on. As we've begun to embrace this 'smart' lifestyle, what we're really embracing is the integration of systems. Why do we connect our devices? The simplest answer is that it makes life easier. But, if that's the case, why stop at our own personal devices? Connection, when applied to a business' operations, is no different: it lowers effort and expedites decision making. Integrating security systems Systems integration takes the idea of connected devices and applies it to an enterprise Systems integration takes the idea of connected devices and applies it to an enterprise, bringing disparate subcomponents into a single ecosystem. This could mean adding a new, overarching system to pull and collect data from existing subsystems, or adapting an existing system to serve as a data collection hub. Regardless of the method, the purpose is to create a single, unified view. Ultimately, it's about simplifying processes, gaining actionable insights into operations and facilitating efficient decision-making. Although integration is becoming the new norm in other areas of life, businesses often opt out of integrating security systems because of misconceptions about the time and resources required to successfully make the change. So, instead of a streamlined operation, the various security systems and devices are siloed, not communicating with each other and typically being run by different teams within an organization. Time-Intensive process When systems are not integrated, companies face a wide range of risks driven by a lack of transparency and information sharing, including actual loss of property or assets. For example, a team in charge of access control is alerted to a door being opened in the middle of the night but can't see what exactly is taking place through video surveillance. Without integrated systems they have no way of knowing if it was a burglar, an equipment malfunction or a gust of wind. Without integration between systems and teams, the ability to quickly put the right pieces in front of decision makers is missing. Instead, the team would have to go back and manually look for footage that corresponds with the time a door was open to figure out which door it was, who opened it and what happened after, which can be a time-intensive process. Integrating access control and surveillance systems Theft and vandalism occur quickly, meaning systems and users must work faster in order to prevent it This slowed response time adds risk to the system. Theft and vandalism occur quickly, meaning systems and users must work faster in order to prevent it. Security systems can do more than communicate that theft or vandalism occurred. Properly integrated, these systems alert users of pre-incident indicators before an event happens or deter events altogether. This gives teams and decision makers more time to make effective decisions. Integrating access control and surveillance systems allows for a more proactive approach. If a door is opened when it's not supposed to be, an integrated system enables users to quickly see what door was opened, who opened it and make a quick decision. Integrated solutions are more effective, more efficient and help drive cost-saving decisions. Ideally, companies should establish integrated solutions from the start of operations. This allows companies to anticipate problems and adjust accordingly instead of reacting after an incident has occurred. Security camera system Although starting from the beginning is the best way to ensure comprehensive security, many companies have existing security systems, requiring integration and implementation to bring them together. Typically, companies with established security systems worry about the impact to infrastructure requirements. Is additional infrastructure necessary? How and where should it be added? What financial or human resources are required? These concerns drive a mentality that the benefits gained from an integrated solution aren't worth the costs of implementation. Thankfully, this is becoming less of a problem as security providers, like Twenty20™ Solutions, work to offer adaptable solutions. With flexible options, operators don't worry about adding or replacing infrastructure to align with a provider's model. This allows users to monitor camera footage and gate traffic from one system If a company has an existing security camera system, but identifies a need for access control, a modern integrated solution provider can supply the gates for access points and equip the gates and cameras with the technology to connect the two. This allows users to monitor camera footage and gate traffic from one system. This model also spares operators additional costs by using a sole vendor for supplemental needs. Overall management of security While a single, unified system is beneficial for cost saving, it can also help the overall management of security. The ability to view all operating systems in one dashboard allows security personnel to manage a site from any location, reducing the expense and effort required to manage a system. The mobile world today means security directors no longer need to be in a centralized operations center to see alerts and make decisions. This simplifies processes by allowing users to quickly see an alert, pull up a camera, delete a user or check an access log from a phone. Modern networks are secure and accessible to those with permissions, without requiring those users to be physically present. Consolidating security systems is the first step companies can take toward streamlining work, information and costs. The next step is integrating all sites, both remote and on-grid. Energy and communication technology The integration of sites and systems turns mountains of data and information into actionable intelligence Traditional methods demanded two systems: one for on-grid facilities and another for off-grid locations. With advancements in energy and communication technology, the need for multiple systems is gone. Data from remote sites can be safely and securely fed into an existing system. These remote locations may gather, distribute and manage data in a different manner than a connected system due to the cost of transmission via remote connections (i.e., cellular or satellite connection). The end result, however, is a consistent and holistic view of operations for the decision maker. The integration of sites and systems turns mountains of data and information into actionable intelligence. With connected devices monitoring occurrences at individual sites, as well as events across locations, the data tells a story that is unhindered by operational silos or physical space. Identifying patterns and trends Instead of providing 10 hours-worth of footage that may or may not be relevant, system analytics can provide users with the specific set of information they need. Incidents once discarded as 'one-off' events can now be analyzed and data-mapped to identify patterns and trends, directing future resources to the most critical areas first. Consumers are increasingly expecting everything they need to be right where they need it – and businesses are right behind them. The current generation of security professionals are increasingly expecting the simplicity of their everyday personal tasks to be mirrored in enterprise systems, which means giving them the ability to see what matters in one place. A unified system can provide just that, a single view to help simplify processes, promote cost saving and accelerate decision making.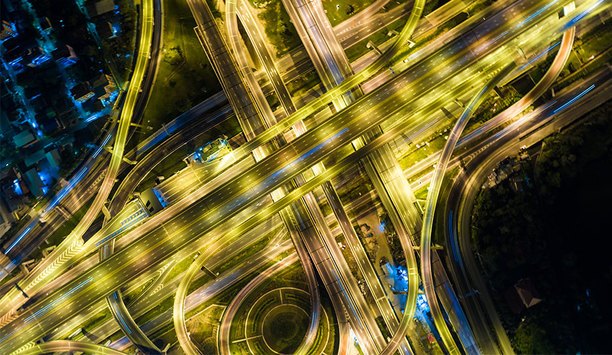 How Is 'Connected World' Defining The Future Of Security
There's a lot of hype around the term 'digital transformation.' For some, it's the integration of digital technology into everyday tasks. For others, it's the incorporation of innovative processes aimed at making business optimization easier. In most cases, digital transformation will fundamentally change how an organization operates and delivers value to its customers. And within the security realm, the age of digital transformation is most certainly upon us. Technology is already a part of our day-to-day lives, with smart devices in our homes and the ability to perform tasks at our fingertips now a reality. No longer are the cloud, Internet of Things (IoT) and smart cities foreign and distant concepts full of intrigue and promise. Enhancing business operations We're increasingly seeing devices become smarter and better able to communicate with each other These elements are increasingly incorporated into security solutions with each passing day, allowing enterprises the chance to experience countless benefits when it comes to enhancing both safety and business operations. The term 'connected world' is a derivative of the digital transformation, signifying the increasing reliance that we have on connectivity, smart devices and data-driven decision-making. As we become more familiar with the advantages, flaws, expectations and best practices surrounding the connected world, we can predict what issues may arise and where the market is heading. We're increasingly seeing devices become smarter and better able to communicate with each other through the IoT to achieve both simple goals and arduous tasks. Within our homes, we're able to control a myriad of devices with commands ('Hey Google...' or 'Alexa...'), as well as recall data directly from our mobile devices, such as receiving alerts when someone rings our doorbell, there's movement in our front yard or when a door has been unlocked. Analytics-Driven solutions The focus is now shifting to the business impacts of connectivity between physical devices and infrastructures, and digital computing and analytics-driven solutions. Within physical security, connected devices can encompass a variety of sensors gathering massive amounts of data in a given timeframe: video surveillance cameras, access control readers, fire and intrusion alarms, perimeter detection and more. As the data from each of these sensors is collected and analyzed through a central platform, the idea of a connected world comes to fruition, bringing situational awareness to a new level and fostering a sense of proactivity to identifying emerging threats. The connected world, however, is not without its challenges, which means that certain considerations must be made in an effort to protect data, enhance structured networking and apply protective protocols to developing technology. Physical security systems We can expect to see the conversations regarding data privacy and security increase as well As the use of connected devices and big data continue to grow, we can expect to see the conversations regarding data privacy and security increase as well. Connectivity between devices can open up the risk of cyber vulnerabilities, but designing safeguards as technology advances will lessen these risks. The key goal is to ensure that the data organizations are using for enhancement and improvements is comprehensively protected from unauthorized access. Manufacturers and integrators must be mindful of their products' capabilities and make it easy for end users to adhere to data sharing and privacy regulations. These regulations, which greatly affect physical security systems and the way they're managed, are being implemented worldwide, such as the European Union's General Data Protection Regulation (GDPR). In the United States, California, Vermont and South Carolina have followed suit, and it can be expected that more countries and U.S. states develop similar guidelines in the future. Technology is already a part of our day-to-day lives, with smart devices in our homes and the ability to perform tasks at our fingertips now a reality Automatic security updates Mitigating the concerns of the 'connected world' extends beyond just data privacy. IoT technology is accelerating at such a pace that it can potentially create detrimental problems for which many organizations may be ill-prepared - or may not even be able to comprehend. The opportunities presented by an influx of data and the IoT, and applying these technologies to markets such as smart cities, can solve security and operational problems, but this requires staying proactive when it comes to threats and practicing the proper protection protocols. As manufacturers develop devices that will be connected on the network, integrating standard, built-in protections becomes paramount. This can take the form of continuous vulnerability testing and regular, automatic security updates. Protocols are now being developed that are designed to ensure everything is encrypted, all communications are monitored and multiple types of attacks are considered for defensive purposes to provide the best security possible. IoT-Connected devices Hackers wishing to do harm will stop at nothing to break into IoT-connected devices Built-in protection mechanisms send these kinds of systems into protection mode once they are attacked by an outside source. Another way for manufacturers to deliver solutions that are protected from outside threats is through constant and consistent testing of the devices long after they are introduced to the market. Hackers wishing to do harm will stop at nothing to break into IoT-connected devices, taking every avenue to discover vulnerabilities. But a manufacturer that spends valuable resources to continue testing and retesting products will be able to identify any issues and correct them through regular software updates and fixes. 'IoT' has become a common term in our vocabularies and since it's more widely understood at this point and time, it's exciting to think about the possibilities of this revolutionary concept. Providing critical insights The number of active IoT devices is expected to grow to 22 billion by 2025 — a number that is almost incomprehensible. The rise of 5G networks, artificial intelligence (AI) and self-driving cars can be seen on the horizon of the IoT. As more of these devices are developed and security protocols are developed at a similar pace, connected devices stand to benefit a variety of industries, such as smart cities. Smart cities rely on data communicated via the IoT to enhance processes and create streamlined approaches Smart cities rely on data communicated via the IoT to enhance processes and create streamlined approaches to ensuring a city is well-run and safe. For example, think of cameras situated at a busy intersection. Cameras at these locations have a variety of uses, such as investigative purposes in the event of an accident or for issuing red-light tickets to motorists. But there are so many other possible purposes for this connected device, including providing critical insights about intersection usage and traffic congestion. These insights can then be used to adjust stoplights during busy travel times or give cities valuable data that can drive infrastructure improvements. Physical security market The impact of connected devices on cities doesn't stop at traffic improvement. The possibilities are endless; by leveraging rich, real-time information, cities can improve efficiencies across services such as transportation, water management and healthcare. However, stringent protections are needed to harden security around the networks transmitting this kind of information in an effort to mitigate the dangers of hacking and allow this technology to continuously be improved. Whether you believe we're in the midst of a digital transformation or have already completed it, one thing is certain: businesses must begin thinking in these connectivity-driven terms sooner rather than later so they aren't left behind. Leveraging smart, connected devices can catapult organizations into a new level of situational awareness, but adopting protections and remaining vigilant continues to be a stalwart of technological innovation within the physical security market and into the connected world.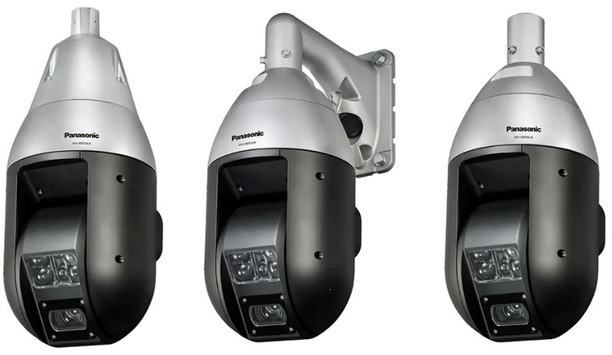 Panasonic's I-PRO Extreme PTZ Infra-Red Security Cameras Offer Enhanced Night Visibility
Panasonic's latest i-PRO Extreme PTZ Infra-Red security cameras set a new benchmark in night-time visual quality and intelligent functionality, packaged in a device designed for reliability and low-level maintenance to deliver lower total cost of ownership. There are two models in the IR PTZ camera range: the WV-X6533LN model with a powerful 40x zoom and the WV-S6532LN with 22x zoom. night-time visibility Capturing clear images for use as evidence in low level lighting and at long distances can be a challenge in any outdoor security environment. Able to capture low light evidence even at distances of up to 350 meters in a zero lux environment, the cameras improve visibility by mixing visible and IR LED lighting through a new auto focus with visible light cut filter. This means that multiple light sources in one frame are no longer an issue. To provide clarity even at long distances, the camera has an optional high-powered 40x optical zoom function To provide clarity even at long distances, the camera has an optional high-powered 40x optical zoom function combined with Intelligent Zoom Stabilization to absorb vibrations and capture a stable image even from a fair distance away. A 30 degree elevation angle enables sloping roads, tall buildings and difficult areas such seating areas under stadium roofs to be easily covered by the cameras. Cyber protection and bandwidth control Rain and dust can badly affect the quality of images and increase the need for expensive regular maintenance. To combat these challenges, the camera lens comes with a hydrophilic ClearSight lens coating which is resistant to the build-up of rainwater, stains, and dust accumulation. A new inbuilt defroster also ensures crystal clear images by preventing condensation or ice accumulating on the lens in extreme weather conditions. To ensure CCTV footage is kept safe from unauthorized external access, the cameras are under vulnerability assessment and come with Digicert (Formerly Symantec) certification, which includes end-to-end data encryption and FIPS140-2 CAVP compliance without any built-in backdoor access. Panasonic IR-LED PTZ cameras High resolution security camera systems can quickly have a negative impact on an organization's IT infrastructure with large network data and storage requirements. The Panasonic IR-LED PTZ cameras come with a range of smart compression functionality to reduce this business impact. The camera uses H.265 compression with Panasonic's latest smart coding technology to reduce network bandwidth use and storage requirements. Auto VIQS automatically determines areas with and without motion and reduces the data volume of those without motion. The camera also has built in Smart Facial Coding, which detects and records faces in high quality. Smart Analytics A security camera can act as a deterrent but its real potential can be achieved when combined with intelligent applications that free-up operator time by automating functions and notifying when pre-defined alerts are triggered or action required. A license for this Intelligent Video Motion Detection (i-VMD) functionality is available free-of-charge, enabling users to bring intelligence to their security cameras. Intelligent Video Motion Detection Intelligent Video Motion Detection can be used to zone surveillance areas Intelligent Video Motion Detection (i-VMD) can be used to zone surveillance areas and scan for pre-defined or unexpected behaviors. This could include detecting and notifying if someone enters or loiters in an area, removes objects or, for example, if a vehicle drives the wrong way down a one-way street. To reduce total cost of ownership for customers, Panasonic's i-PRO Extreme camera range is designed and tested for use in challenging conditions to ensure long life. Extensive Panasonic testing covers dust, temperature, water, static electricity, vibration and drops, as well as IK10 vandal resistance. New Fiber Optic Media Converter Unit To further reduce replacement and maintenance costs, The IR PTZ cameras have a highly durable pan/tilt gear drive that delivers a four-time longer lifespan than traditional belt drives. Panasonic's innovative new Fiber Optic Media Converter Unit, which is integrated conveniently into the camera bracket, can also be used with the IR-LED PTZ cameras when purchased as an optional extra. The solution offers all the advantages of running fiber direct to Panasonic outdoor PTZ and dome / fisheye cameras but removes the insecurity of having a box mounted separately to the camera or in the ground nearby. Installation time and construction complexity are reduced and there is no need to waste time selecting and evaluating individual optical media converters.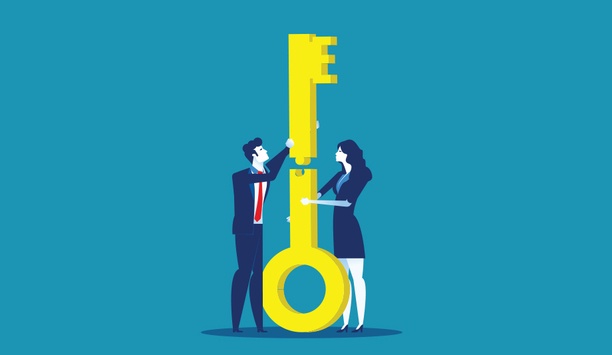 Top Ten Security Industry Mergers and Acquisitions of 2019
Two of the most familiar names in the physical security market – Pelco and Panasonic – underwent ownership changes during 2019. Consolidation continued on multiple other fronts. Security service companies, video companies and access control companies were all among the entities involved in merger and acquisition (M&A) activity during the last 12 months. In short, the industry landscape continues to transform in response to a changing market. Here's a look at the Top 10 M&A stories in 2019: 1. Pelco Acquired by Private Equity Firm Transom Capital Pelco Inc. was acquired in May by Transom Capital Group, a private equity firm, from Schneider Electric. Since the acquisition, Transom Capital has been working with Pelco's management and employees to define and direct the next chapter of the iconic company. Pelco maintains its headquarters in Fresno, Calif., and has a presence in Fort Collins, Colo., near Denver, and a sales office in the New York area, not to mention many global employees who work remotely. 2. Panasonic Spins Off Security Business Electronics giant Panasonic sold off 80% of its video surveillance business to a private equity firm but is retaining 20%, and the new company will continue to use the well-known Panasonic brand. The move is aimed at reinvigorating a business challenged by competition from Chinese companies and lower video prices. Polaris Capital Group Co. acquired 80% of the outstanding shares of the new security systems business. 3. Qognify Acquires OnSSI and SeeTec 2019 began with the acquisition of IP video management software (VMS) company On-Net Surveillance Systems (OnSSI), including SeeTec in Europe. Backed by the global investment firm Battery Ventures, Qognify completed the acquisition in the final days of 2018. With Qognify, OnSSI and SeeTec operating under one umbrella, the company provides VMS, video analytics, PSIM and critical incident management for mid-market and enterprise organizations. 4. Busy Year for Acquisitions at Allied Universal Security services company Allied Universal had an active year in acquisitions, beginning in April with the acquisition of integration company Securadyne Systems in Dallas. There was an additional acquisition announced in each of the next four months: Point 2 Point Global Security, Dallas, in May; security services company Cypress Private Security in June, services company Shetler Security Services in July , and Midstate Security in August. Allied Universal announced two more acquisitions in November – low-voltage integrator Advent Systems Inc. in Chicago and Vinson Guard Service in Louisiana. Also in November, Allied announced a transformational merger with SOS Security. In December, Allied Universal acquired APG Security, South Amboy, N.J. 5. Motorola Continues Video Push with VaaS Acquisition Following its acquisition of Avigilon in 2018, Motorola Solutions continued to build its presence in the security market in 2019 with the acquisition of VaaS International Holdings, Inc. (VaaS), a data and image analytics company. Motorola Solutions paid $445 million in a combination of cash and equity for the company, which includes fixed and mobile license plate reader cameras driven by machine learning and artificial intelligence. 6. ACRE Acquires Access Control Companies Open Options and RS2 Open Options is an open architecture access control company headquartered in Addison, Texas; and RS2 is an open systems access control provider in Munster, Ind. ACRE, global provider of security systems, wrapped up acquisition of both firms in 2019, after announcing the Open Options deal in the waning days of 2018 and following it up with the RS2 announcement in the spring. ACRE's portfolio now consists of Vanderbilt, Open Options, RS2 and ComNet. 7. Assa Abloy Expands Capabilities with LifeSafety Power Lock and access control giant ASSA ABLOY acquired LifeSafety Power in September, providing a complement to the access control portfolio. The plan is to incorporate LifeSafety Power's knowledge of power supply and consumption throughout the ASSA ABLOY access control line. LifeSafety Power was established in 2009 and has some 65 employees. The main office is located in Libertyville, Illinois. 8. Distributor Anixter Going Private and Selling to CD&R Anixter International Inc., a distributor of network and security solutions, electrical and electronic solutions and utility power solutions, entered into a definitive agreement with an affiliate of Clayton, Dubilier & Rice (CD&R) to be acquired in an all cash transaction valued at approximately $3.8 billion. The transaction will result in Anixter becoming a private company and is expected to close by the end of the first quarter of 2020. Under the terms of the merger agreement, CD&R-managed funds will acquire all the outstanding shares of Anixter common stock for $81.00 per share in cash. (It has been reported that a new bidder has also emerged, although Anixter is resisting – stay tuned.) 9. Alarm.com Expands Commercial Offering with OpenEye Acquisition Alarm.com has announced a majority-stake acquisition of OpenEye, a provider of cloud-managed video surveillance solutions for the commercial market. OpenEye is optimized for enterprise-level commercial customers requiring expansive video recording capabilities, in addition to remote viewing, administration and diagnostic reporting. Combined with the Alarm.com for Business offering, service providers partnered with Alarm.com now have solutions to accommodate commercial accounts of any size. 10. ADT Makes Multiple Acquisitions, Sells Canadian Operation Another North American security giant, ADT Inc., also had a busy year in mergers and acquisitions. In February, ADT acquired LifeShield, a pioneer in advanced wireless home security systems. In June ADT continued expanding capabilities and geographic reach via Red Hawk Fire & Security, ADT Commercial with the asset purchase agreement of Security Corporation, a commercial security integrator headquartered in Detroit, Mich. In November, ADT Commercial purchased Critical Systems, which specializes in enterprise-class fire alarm, fire suppression, life safety and integrated building security solutions for high-rise properties, healthcare campuses and data, manufacturing and distribution facilities in Atlanta. In October, ADT announced an agreement to sell its Canadian operations to TELUS Corp.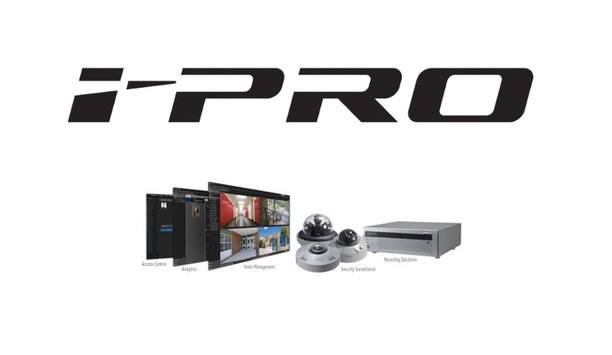 Panasonic i-PRO Sensing Solutions Corp. To Exhibit Advanced Security Solutions At ISC East 2019
Panasonic Security Systems, a business unit of the newly formed Panasonic i-PRO Sensing Solutions Co., Ltd., is showcasing its impressive solutions capabilities at ISC East 2019, booth #435 at the Javits Center. By combining superior imaging technologies with new AI-driven software and analytics solutions, Panasonic i-PRO Security Systems offers comprehensive, customizable solutions to meet the most diverse range of users' specific needs. Core solutions on display include the company's fully integrated Video Insight 7 Video Management System Video Insight 7 VMS solution Core solutions on display include the company's fully integrated Video Insight 7 Video Management System (VMS) and MonitorCast access control platform, innovative FacePRO facial recognition software, and a wide variety of analytics. "There are many new and exciting developments at Panasonic that we will be unveiling over the next several months – the most significant being our enhanced solutions portfolio," said Bill Brennan, Vice President of the Security Division., Ltd. AI-driven software and analytics Bill adds, "Where Panasonic was once almost exclusively recognized for our superior imaging products, our enhanced portfolio of AI-driven software and analytics enables us to provide advanced integrated solutions that move beyond detection to preventive analysis and business intelligence. This is the new Panasonic i-PRO." Video Insight 7.5, a powerful and versatile VMS solution with innovative 3D De-warp functionality, fully integrates the company's MonitorCast access control platform to deliver uncompromised system management and control with unlimited scalability, and no license fees when used with i-PRO Extreme cameras. FacePRO facial recognition solution FacePRO facial recognition software employs an innovative neural network with deep learning technology FacePRO facial recognition software employs an innovative neural network with deep learning technology providing fast face matching on both live and recorded video; the ability to identify and match multiple faces against 10 million records in seconds; and GDPR compliant privacy protection via end-to-end SSL communications and fully encrypted facial data. The National Institute of Standards and Technology (NIST) rated FacePRO as the 'world's most highly rated facial recognition engine'. A new portfolio of Intelligent Analytics including, License Plate Recognition; Vehicle Search Detection; Intruder Detection, Loitering Detection, Direction Detection, Object Left Behind Detection; Object Removed Detection; and Cross Line Detection. i-PRO Extreme IP cameras i-PRO Extreme IP cameras in a wide range of models with up to 4K/9MP resolution, and in multi-sensor, PTZ, dome, and box configurations. Highlights include the new WV-X8570N iA (intelligent Auto) 4K/33MP H.265 Panoramic Multi-Sensor Camera; WV-S3532LM iA H.265 Compact Dome Camera; and the WV-S2570L4K iA H.265 Dome Camera. The ISC East exhibit also showcases new Remote Demo Sites, with feeds from the majority of the i-PRO Extreme line-up, as well as the ability to demo FacePRO. For added versatility, the Panasonic Partner Ecosystem includes deep integration with over 4,500 cameras from 151 different manufacturers, and integration with 19 access control partners.
Featured white papers
The Security Behind Financial Security
Download
Nine Ways To Make Your Retail Security System Work Harder
Download
Financial Institutions Require Future-Ready Physical Security Technologies
Download