Panasonic Intercom: Audio, Video Intercom Systems
(5)
Browse Intercom: Audio, Video Intercom Systems
Intercom System products updated recently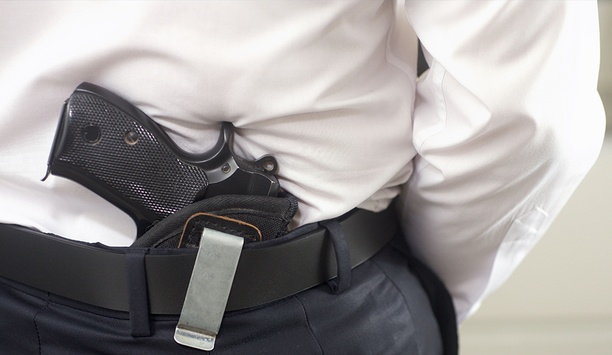 A Secured Entrance Is The First Defense Against An Active Shooter
The statistics are staggering. The death tolls are rising. And those who now fear environments that were once thought to be safe zones like school campuses, factories, commercial businesses and government facilities, find themselves having to add the routine of active-shooter drills into their traditional fire drill protocols. The latest active shooter statistics released by the FBI earlier this year in their annual active-shooter report designated 27 events as active shooter incidents in 2018. The report reveals that 16 of the 27 incidents occurred in areas of commerce, seven incidents occurred in business environments, and five incidents occurred in education environments. Deadly active-shooter events Six of the 12 deadliest shootings in the country have taken place in the past five years Six of the 12 deadliest shootings in the country have taken place in the past five years, including Sutherland Springs church, Marjory Stoneman Douglas High School, the San Bernardino regional center, the Walmart in El Paso and the Tree of Life Synagogue in Pittsburgh, which have all occurred since 2015. Although these incidents occurred in facilities with designated entry points common to churches, schools and businesses, the two most deadly active-shooter events since 2015 were the Route 91 Harvest music festival shooting in Las Vegas that left 58 dead and the Pulse nightclub killings in Orlando where 49 perished. As Christopher Combs, special agent in charge of the FBI field office in San Antonio, Texas, said during a news conference following the August 31 mass shooting in Odessa, Texas that claimed seven lives: "We are now at almost every two weeks seeing an active shooter in this country." Active shooter incidents Between December 2000 and December 2018, the FBI's distribution of active shooter incidents by location looks like this: Businesses Open to Pedestrian Traffic (74) Businesses Closed to Pedestrian Traffic (43) K-12 Schools (39) Institutions of Higher Learning (16) Non-Military Government Properties (28) Military Properties—Restricted (5) Healthcare Facilities (11) Houses of Worship (10) Private Properties (12) Malls (6) What the majority of these venues have in common is they all have a front entrance or chokepoint for anyone entering the facilities, which is why any active-shooter plan must include a strategy to secure that entry point. Situational awareness in perimeter and door security Preventing people with the wrong intentions from entering the space is the goal" According to Paul Franco, an A&E with more than 28 years of experience as a consultant and systems integrator focusing on schools, healthcare and large public and private facilities, that while active shooter incidents continue to rise, the residual effect has been an increase in situational awareness in perimeter and door security. "Certainly, protecting people and assets is the number one goal of all our clients. There are multiple considerations in facilities like K-12 and Healthcare. Preventing people with the wrong intentions from entering the space is the goal. But a critical consideration to emphasize to your client is getting that person out of your facility and not creating a more dangerous situation by locking the person in your facility," says Franco. High-security turnstiles "Schools today are creating a space for vetting visitors prior to allowing access into the main facility. Using technology properly like high-security turnstiles offer great benefits in existing schools where space constraints and renovation costs can be impractical." What steps should they be taken when recommending the proper door security to ensure the building is safe As a consultant/integrator, when discussions are had with a client that has a facility in a public space like a corporate building, government center or industrial facility, what steps should they be taken when recommending the proper door security to ensure the building is safe and can protect its people and assets? For Frank Pisciotta, President and CEO of Business Protection Specialists, Inc. in Raleigh, North Carolina, a fundamental element of his security strategy is making appropriate recommendations that are broad-based and proactive. Properly identifying the adversaries "As a consultant, my recommendations must include properly identifying the adversaries who may show up at a client's door, the likelihood of that event occurring, the consequences of that event occurring, determining if there are tripwires that can be set so an organization can move their line of defense away from the door, educating employees to report potential threats and creating real-time actionable plans to respond to threats. A more reactionary posture might include such thing as target hardening such as ballistic resistant materials at entry access points to a facility," Pisciotta says. Veteran consultant David Aggleton of Aggleton & Associates of Mission Viejo, California recommends that clients compartmentalize their higher security areas for limited access by adding multiple credential controls (card + keypad + biometric), along with 'positive' access systems that inhibit tailgating/piggybacking such as secure turnstiles, revolving door and mantrap if your entrances and security needs meet the required space and access throughput rates. Integrated solution of electronic access control Defining a single point of entry in some public facilities is becoming the new standard of care according to many A&Es and security consultants, especially in a school environment. This approach allows a concerted effort when it comes to staffing, visitor monitoring and an integrated technology solution. The bottom line remains: most buildings are vulnerable to a security breach A proactive stance to securing a door entryway will use an integrated solution of electronic access control, turnstiles, revolving doors and mantraps that can substantially improve a facility's security profile. The bottom line remains: most buildings are vulnerable to a security breach, so it's not a matter of if there will be a next active shooter tragedy, it's only a matter of where. Enhancing access control assurance "There is no easy answer to this question," says Pisciotta referring to how a secured entrance can deter an active shooter. "There have been at least two high-profile incidents of adversaries shooting their way into a facility through access control barriers. So, if the threat so dictates, a ballistic resistant might be required." He concludes: "There is obviously no question that turnstiles, revolving doors and man traps enhance access control assurance. Electronic access control is easy to integrate with these devices and providing that credentials are secure, approval processes are in place, change management is properly managed and the appropriate auditing measures in place, access control objectives can be met."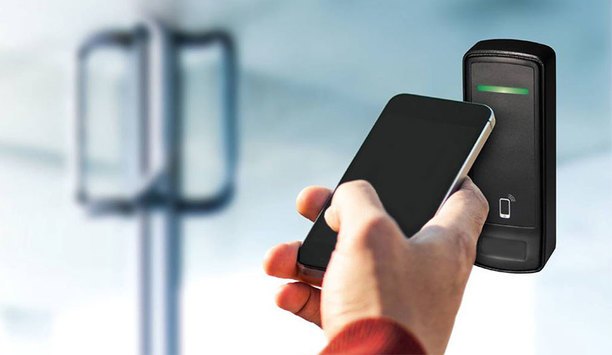 Are Mobile Credentials More Secure Than Smart Cards?
For the past several years, there has been a focus by integrators and customers to assure that their card-based access control systems are secure. To give businesses an extra incentive to meet their cybersecurity threats, the Federal Trade Commission (FTC) has decided to hold the business community responsible for failing to implement good cybersecurity practices and is now filing lawsuits against those that don't. For instance, the FTC filed a lawsuit against D-Link and its U.S. subsidiary, alleging that it used inadequate safeguards on its wireless routers and IP cameras that left them vulnerable to hackers.Many companies perceive that they are safer with a card but, if done correctly, the mobile can be a far more secure option Now, as companies are learning how to protect card-based systems, such as their access control solutions, along comes mobile access credentials and their readers which use smart phones instead of cards as the vehicle for carrying identification information. Many companies perceive that they are safer with a card but, if done correctly, the mobile can be a far more secure option with many more features to be leveraged. Handsets deliver biometric capture and comparison as well as an array of communication capabilities from cellular and Wi-Fi to Bluetooth LE and NFC. As far as security goes, the soft credential, by definition, is already a multi-factor solution. Types Of Access Control Authentication Access control authenticates you by following three things: Recognises something you have (RFID tag/card/key), Recognises something you know (PIN) or Recognises something you are (biometrics). Your smart phone has all three authentication parameters. This soft credential, by definition, is already a multi-factor solution. Your mobile credentials remain protected behind a smart phone's security parameters, such as biometrics and PINs. Organizations want to use smart phones in their upcoming access control implementations Once a biometric, PIN or password is entered to access the phone, the user automatically has set up 2-factor access control verification - what you know and what you have or what you have and a second form of what you have. To emphasize, one cannot have access to the credential without having access to the phone. If the phone doesn't work, the credential doesn't work. The credential operates just like any other app on the phone. The phone must be "on and unlocked." These two factors – availability and built-in multi-factor verification – are why organizations want to use smart phones in their upcoming access control implementations. Smart Phone Access Control Is Secure Plus, once a mobile credential is installed on a smart phone, it cannot be re-installed on another smart phone. You can think of a soft credential as being securely linked to a specific smart phone. Similar to a card, if a smart phone is lost, damaged or stolen, the process should be the same as with a traditional physical access credential. It should be immediately deactivated in the access control management software - with a new credential issued as a replacement. Your mobile credentials remain protected behind a smart phone's security parameters, such as biometrics and PINs Leading readers additionally use AES encryption when transferring data. Since the Certified Common Criteria EAS5+ Computer Interface Standard provides increased hardware cybersecurity, these readers resist skimming, eavesdropping and replay attacks. When the new mobile system leverages the Security Industry Association's (SIA) Open Supervised Device Protocol (OSDP), it also will interface easily with control panels or other security management systems, fostering interoperability among security devices. Likewise, new soft systems do not require the disclosure of any sensitive end-user personal data. All that should be needed to activate newer systems is simply the phone number of the smart phone.All that should be needed to activate newer systems is simply the phone number of the smart phone Bluetooth And NFC The Safer Options Bottom line - both Bluetooth and NFC credentials are safer than hard credentials. Read range difference yields a very practical result from a security aspect. First of all, when it comes to cybersecurity, there are advantages to a closer read range. NFC eliminates any chances of having the smart phone unknowingly getting read such as can happen with a longer read range. There are also those applications where multiple access readers are installed very near to one-another due to many doors being close. One reader could open multiple doors simultaneously. The shorter read range or tap of an NFC enabled device would stop such problems. However, with this said in defense of NFC, it must also be understood that Bluetooth-enabled readers can provide various read ranges, including those of no longer than a tap as well. One needs to understand that there are also advantages to a longer reader range capability. Since NFC readers have such a short and limited read range, they must be mounted on the unsecure side of the door and encounter all the problems such exposure can breed. Conversely, Bluetooth readers mount on the secure sides of doors and can be kept protected out of sight. Aging Systems Could Cause Problems Research shows that Bluetooth enabled smart phones are continuing to expand in use to the point where those not having them are already the exceptions With that said, be aware. Some older Bluetooth-enabled systems force the user to register themselves and their integrators for every application. Door access – register. Parking access – register again. Data access – register again, etc. Newer solutions provide an easier way to distribute credentials with features that allow the user to register only once and need no other portal accounts or activation features. By removing these additional information disclosures, vendors have eliminated privacy concerns that have been slowing down acceptance of mobile access systems. In addition, you don't want hackers listening to your Bluetooth transmissions, replaying them and getting into your building, so make very sure that the system is immunised against such replays. That's simple to do. Your manufacturer will show you which system will be best for each application. Research shows that Bluetooth enabled smart phones are continuing to expand in use to the point where those not having them are already the exceptions. They are unquestionably going to be a major component in physical and logical access control. Gartner suggests that, by 2020, 20 percent of organizations will use mobile credentials for physical access in place of traditional ID cards. Let's rephrase that last sentence. In less than 18 months, one-fifth of all organizations will use the smart phone as the focal point of their electronic access control systems. Not proximity. Not smart cards. Phones!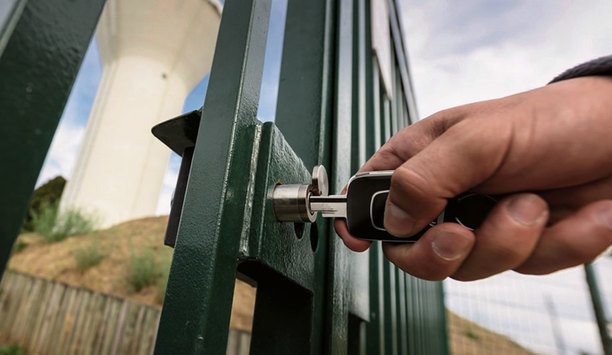 Smart Access Control Is Essential To The Future Of Smart Cities
Throughout the UK there are many examples of smart city transformation, with key industries including transport, energy, water and waste becoming increasingly 'smart'. A smart city is a one that uses information and communication technologies to increase operational efficiency, share information with the public and improve both the quality of government services and resident welfare. Smart access is an important step forward in providing technologically advanced security management and access solutions to support the ambitions of smart cities and their respectively smart industries. Explaining Smart Access If we used the standard definition of smart, it would be to use technology to monitor, control and manage access, but the technology must be adapted to both the physical and management characteristics of smart cities. Smart access is an important step forward in providing advanced security management and access solutions to support the ambitions of smart cities For example, it would not make sense to install an iris biometric sensor at an isolated water storage tank, which is out in the open and may not even have electrical power. Nor would a permissions management system work, one that does not let you update permissions simply and easily and cannot be customized. With high volumes of people entering and exiting different areas of the city, it is important to be able to trace who has been where, when and for how long. Advanced software suites can provide access to all operations performed by users, including a complete audit trail. This information is often used by business owners or managers for audits, improvements or compliance. When initiating a new access control system it is important that the supplier and customer work together to understand: Who can enter a secure area Where in the building each individual has access to When an individual can enter a secure area How an individual will gain access to a secure area This information can be crucial in the event of a security breach, enabling investigators to find out who was the last known key holder in the building and what their movements were while there. Installing an electronic lock does not require electrical power or batteries, much less a connection to send information Modernizing Locks And Keys Installing an electronic lock does not require electrical power or batteries, much less a connection to send information, which means that it can be installed on any door as you would a mechanical lock without maintenance requirements. Permissions are stored within an intelligent key. If you have authorization for that lock, it will open. If you don't, you won't be allowed to enter and all of the activity carried out by the key will be recorded. You can update permissions from a computer or using an app on a cellphone at the time of access, which will update the key's permissions via Bluetooth. This allows shortened validity periods, constrains movements to be in line with company access policy and removes travel and fixed authoriser costs. This then delivers increased flexibility and higher levels of security. Remote Access Control Utilities Access rights can be set at any time and on any day, and if required can allow access on just one specific occasion Using an app improves access control by updating access rights in real time with the Bluetooth key. It also provides notification of lost keys, joint management of access schedules, protection of isolated workers and much more. Combined with new technological solutions, an app allows contextual information to be sent, such as on-site presence, duration of an operation, authorisations and reporting of anomalies. Access rights can be set at any time and on any day, and if required can allow access on just one specific occasion, for example to repair a failure. Access can be restricted to enable entry only during working hours, for example. Permissions can be granted for the amount of time required, which means that if permission is requested to access a site using a mobile app, the company should be able to access it, for example, in the next five minutes. Once this time has passed, the permission expires and, if a key is lost or it is stolen, they will not be able to access the site. The rules for granting permissions are infinite and easily customisable, and the system is very efficient when they are applied; as a result, the system is flexible and adapted to suit company processes and infrastructures. Using an app improves access control by updating access rights in real time with the Bluetooth key Finding Applications To Create Solutions In many cases, companies themselves find new applications for the solution, such as the need to obtain access using two different keys simultaneously to prevent a lone worker from accessing a dangerous area. The software that manages access makes it smart. It can be used from a web-based access manager or through personalized software that is integrated within a company's existing software solution, to automatically include information, such as the employee's contractual status, occupational risk prevention and the existence of work orders. In some companies, the access management system will help to further improve service levels by integrating it with the customer information system, allowing to link it for instance with alarms managers, intrusion managers or HR processes. With over one million access points currently secured worldwide, this simple and flexible solution will play a strategic role in the future of security.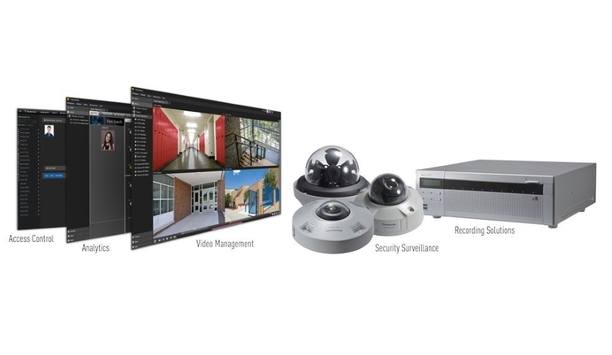 Panasonic I-PRO To Unveil New Vision For The Future At ISC West 2020
With a new vision, Panasonic i-PRO will take center stage at ISC West 2020 to officially launch its new business strategy and solutions roadmap. The Panasonic i-PRO exhibition will focus on providing users with meaningful innovations tailored to their specific challenges employing the latest developments in AI-enhanced software and intelligent edge devices. "ISC West presents the perfect industry platform to unveil the new vision for our company here in the U.S, and the innovative technologies and solutions we have in line to support it," said Bill Brennan, Vice President of the Security Division. "Our enhanced portfolio of AI-driven open platform software and analytics combined with new imaging and intelligent edge solutions provide us with the unique ability to deliver comprehensive integrated solutions specifically tailored to address specific needs and challenges." Panasonic i-PRO exhibit The Panasonic i-PRO exhibit at ISC West will feature four primary pavilions addressing critical trends and applications including: AI solutions and integrated systems on the technology front, and local government and education on the application front. Featured products and solutions showcased across the exhibit will include: Significant enhancements to Video Insight, a powerful and fully scalable Video Management System (VMS) that comes fully integrated with the company's i-PRO MonitorCast access control platform includes; support for Intel ninth generation chipsets for enhanced server performance; HALO IoT smart sensor integration that enables features like vape detection with alerts, as well as the detection of various other environmental impurities; a new client to support Apple TV media boxes; facial recognition redaction to blur individuals' faces on recorded video used or forensic investigations for privacy protection; visitor management integration; joystick integration; advanced rules management; and more. The i-PRO AI Camera Series capitalizes on new developments in AI to deliver higher levels of intelligence at the edge. The new series features nine new indoor and outdoor cameras complemented by two software modules that can run advanced analytics at the edge, further optimizing system bandwidth and storage requirements. A Software Development Kit (SDK) is also available to enable third party software compatibility. The i-PRO U Series Cameras deliver high performance imaging capabilities at competitive price points. The new U Series includes eight indoor and outdoor dome and bullet cameras with features that include; H.265 compatibility, Video Motion Detection (VMD), and a host of advanced features found on i-PRO Extreme cameras. The new U Series are bundled with i-PRO Video Insight 7.5 VMS software and feature a five year warranty. Panasonic i-PRO will also be featuring its innovative FacePRO Facial Recognition Software, which was rated the "world's highest rated facial recognition engine" by the National Institute of Standards and Technology (NIST), in addition to the company's recently expanded portfolio of Intelligent Analytics.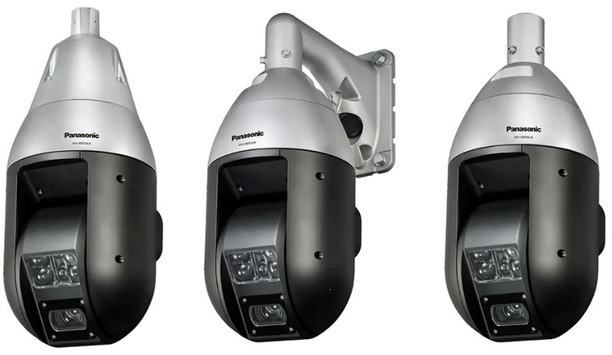 Panasonic's I-PRO Extreme PTZ Infra-Red Security Cameras Offer Enhanced Night Visibility
Panasonic's latest i-PRO Extreme PTZ Infra-Red security cameras set a new benchmark in night-time visual quality and intelligent functionality, packaged in a device designed for reliability and low-level maintenance to deliver lower total cost of ownership. There are two models in the IR PTZ camera range: the WV-X6533LN model with a powerful 40x zoom and the WV-S6532LN with 22x zoom. night-time visibility Capturing clear images for use as evidence in low level lighting and at long distances can be a challenge in any outdoor security environment. Able to capture low light evidence even at distances of up to 350 meters in a zero lux environment, the cameras improve visibility by mixing visible and IR LED lighting through a new auto focus with visible light cut filter. This means that multiple light sources in one frame are no longer an issue. To provide clarity even at long distances, the camera has an optional high-powered 40x optical zoom function To provide clarity even at long distances, the camera has an optional high-powered 40x optical zoom function combined with Intelligent Zoom Stabilization to absorb vibrations and capture a stable image even from a fair distance away. A 30 degree elevation angle enables sloping roads, tall buildings and difficult areas such seating areas under stadium roofs to be easily covered by the cameras. Cyber protection and bandwidth control Rain and dust can badly affect the quality of images and increase the need for expensive regular maintenance. To combat these challenges, the camera lens comes with a hydrophilic ClearSight lens coating which is resistant to the build-up of rainwater, stains, and dust accumulation. A new inbuilt defroster also ensures crystal clear images by preventing condensation or ice accumulating on the lens in extreme weather conditions. To ensure CCTV footage is kept safe from unauthorized external access, the cameras are under vulnerability assessment and come with Digicert (Formerly Symantec) certification, which includes end-to-end data encryption and FIPS140-2 CAVP compliance without any built-in backdoor access. Panasonic IR-LED PTZ cameras High resolution security camera systems can quickly have a negative impact on an organization's IT infrastructure with large network data and storage requirements. The Panasonic IR-LED PTZ cameras come with a range of smart compression functionality to reduce this business impact. The camera uses H.265 compression with Panasonic's latest smart coding technology to reduce network bandwidth use and storage requirements. Auto VIQS automatically determines areas with and without motion and reduces the data volume of those without motion. The camera also has built in Smart Facial Coding, which detects and records faces in high quality. Smart Analytics A security camera can act as a deterrent but its real potential can be achieved when combined with intelligent applications that free-up operator time by automating functions and notifying when pre-defined alerts are triggered or action required. A license for this Intelligent Video Motion Detection (i-VMD) functionality is available free-of-charge, enabling users to bring intelligence to their security cameras. Intelligent Video Motion Detection Intelligent Video Motion Detection can be used to zone surveillance areas Intelligent Video Motion Detection (i-VMD) can be used to zone surveillance areas and scan for pre-defined or unexpected behaviors. This could include detecting and notifying if someone enters or loiters in an area, removes objects or, for example, if a vehicle drives the wrong way down a one-way street. To reduce total cost of ownership for customers, Panasonic's i-PRO Extreme camera range is designed and tested for use in challenging conditions to ensure long life. Extensive Panasonic testing covers dust, temperature, water, static electricity, vibration and drops, as well as IK10 vandal resistance. New Fiber Optic Media Converter Unit To further reduce replacement and maintenance costs, The IR PTZ cameras have a highly durable pan/tilt gear drive that delivers a four-time longer lifespan than traditional belt drives. Panasonic's innovative new Fiber Optic Media Converter Unit, which is integrated conveniently into the camera bracket, can also be used with the IR-LED PTZ cameras when purchased as an optional extra. The solution offers all the advantages of running fiber direct to Panasonic outdoor PTZ and dome / fisheye cameras but removes the insecurity of having a box mounted separately to the camera or in the ground nearby. Installation time and construction complexity are reduced and there is no need to waste time selecting and evaluating individual optical media converters.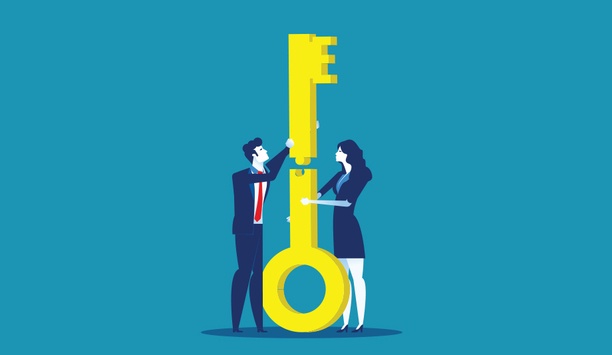 Top Ten Security Industry Mergers and Acquisitions of 2019
Two of the most familiar names in the physical security market – Pelco and Panasonic – underwent ownership changes during 2019. Consolidation continued on multiple other fronts. Security service companies, video companies and access control companies were all among the entities involved in merger and acquisition (M&A) activity during the last 12 months. In short, the industry landscape continues to transform in response to a changing market. Here's a look at the Top 10 M&A stories in 2019: 1. Pelco Acquired by Private Equity Firm Transom Capital Pelco Inc. was acquired in May by Transom Capital Group, a private equity firm, from Schneider Electric. Since the acquisition, Transom Capital has been working with Pelco's management and employees to define and direct the next chapter of the iconic company. Pelco maintains its headquarters in Fresno, Calif., and has a presence in Fort Collins, Colo., near Denver, and a sales office in the New York area, not to mention many global employees who work remotely. 2. Panasonic Spins Off Security Business Electronics giant Panasonic sold off 80% of its video surveillance business to a private equity firm but is retaining 20%, and the new company will continue to use the well-known Panasonic brand. The move is aimed at reinvigorating a business challenged by competition from Chinese companies and lower video prices. Polaris Capital Group Co. acquired 80% of the outstanding shares of the new security systems business. 3. Qognify Acquires OnSSI and SeeTec 2019 began with the acquisition of IP video management software (VMS) company On-Net Surveillance Systems (OnSSI), including SeeTec in Europe. Backed by the global investment firm Battery Ventures, Qognify completed the acquisition in the final days of 2018. With Qognify, OnSSI and SeeTec operating under one umbrella, the company provides VMS, video analytics, PSIM and critical incident management for mid-market and enterprise organizations. 4. Busy Year for Acquisitions at Allied Universal Security services company Allied Universal had an active year in acquisitions, beginning in April with the acquisition of integration company Securadyne Systems in Dallas. There was an additional acquisition announced in each of the next four months: Point 2 Point Global Security, Dallas, in May; security services company Cypress Private Security in June, services company Shetler Security Services in July , and Midstate Security in August. Allied Universal announced two more acquisitions in November – low-voltage integrator Advent Systems Inc. in Chicago and Vinson Guard Service in Louisiana. Also in November, Allied announced a transformational merger with SOS Security. In December, Allied Universal acquired APG Security, South Amboy, N.J. 5. Motorola Continues Video Push with VaaS Acquisition Following its acquisition of Avigilon in 2018, Motorola Solutions continued to build its presence in the security market in 2019 with the acquisition of VaaS International Holdings, Inc. (VaaS), a data and image analytics company. Motorola Solutions paid $445 million in a combination of cash and equity for the company, which includes fixed and mobile license plate reader cameras driven by machine learning and artificial intelligence. 6. ACRE Acquires Access Control Companies Open Options and RS2 Open Options is an open architecture access control company headquartered in Addison, Texas; and RS2 is an open systems access control provider in Munster, Ind. ACRE, global provider of security systems, wrapped up acquisition of both firms in 2019, after announcing the Open Options deal in the waning days of 2018 and following it up with the RS2 announcement in the spring. ACRE's portfolio now consists of Vanderbilt, Open Options, RS2 and ComNet. 7. Assa Abloy Expands Capabilities with LifeSafety Power Lock and access control giant ASSA ABLOY acquired LifeSafety Power in September, providing a complement to the access control portfolio. The plan is to incorporate LifeSafety Power's knowledge of power supply and consumption throughout the ASSA ABLOY access control line. LifeSafety Power was established in 2009 and has some 65 employees. The main office is located in Libertyville, Illinois. 8. Distributor Anixter Going Private and Selling to CD&R Anixter International Inc., a distributor of network and security solutions, electrical and electronic solutions and utility power solutions, entered into a definitive agreement with an affiliate of Clayton, Dubilier & Rice (CD&R) to be acquired in an all cash transaction valued at approximately $3.8 billion. The transaction will result in Anixter becoming a private company and is expected to close by the end of the first quarter of 2020. Under the terms of the merger agreement, CD&R-managed funds will acquire all the outstanding shares of Anixter common stock for $81.00 per share in cash. (It has been reported that a new bidder has also emerged, although Anixter is resisting – stay tuned.) 9. Alarm.com Expands Commercial Offering with OpenEye Acquisition Alarm.com has announced a majority-stake acquisition of OpenEye, a provider of cloud-managed video surveillance solutions for the commercial market. OpenEye is optimized for enterprise-level commercial customers requiring expansive video recording capabilities, in addition to remote viewing, administration and diagnostic reporting. Combined with the Alarm.com for Business offering, service providers partnered with Alarm.com now have solutions to accommodate commercial accounts of any size. 10. ADT Makes Multiple Acquisitions, Sells Canadian Operation Another North American security giant, ADT Inc., also had a busy year in mergers and acquisitions. In February, ADT acquired LifeShield, a pioneer in advanced wireless home security systems. In June ADT continued expanding capabilities and geographic reach via Red Hawk Fire & Security, ADT Commercial with the asset purchase agreement of Security Corporation, a commercial security integrator headquartered in Detroit, Mich. In November, ADT Commercial purchased Critical Systems, which specializes in enterprise-class fire alarm, fire suppression, life safety and integrated building security solutions for high-rise properties, healthcare campuses and data, manufacturing and distribution facilities in Atlanta. In October, ADT announced an agreement to sell its Canadian operations to TELUS Corp.