Panasonic Network / IP Cameras
(34)
Browse Network / IP Cameras
IP camera products updated recently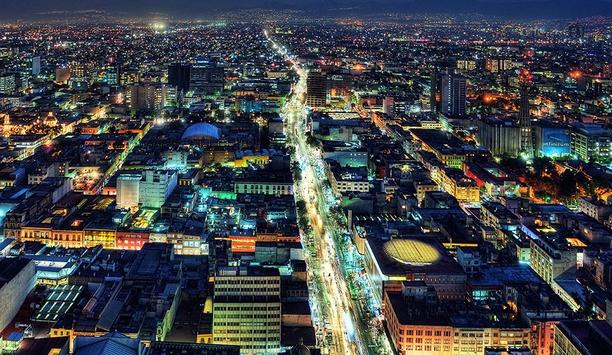 Safety In Smart Cities: How Video Surveillance Keeps Security Front And Center
Urban populations are expanding rapidly around the globe, with an expected growth of 1.56 billion by 2040. As the number of people living and working in cities continues to grow, the ability to keep everyone safe is an increasing challenge. However, technology companies are developing products and solutions with these futuristic cities in mind, as the reality is closer than you may think. Solutions that can help to watch over public places and share data insights with city workers and officials are increasingly enabling smart cities to improve the experience and safety of the people who reside there. Rising scope of 5G, AI, IoT and the Cloud The main foundations that underpin smart cities are 5G, Artificial Intelligence (AI), and the Internet of Things (IoT) and the Cloud. Each is equally important, and together, these technologies enable city officials to gather and analyze more detailed insights than ever before. For public safety in particular, having IoT and cloud systems in place will be one of the biggest factors to improving the quality of life for citizens. Smart cities have come a long way in the last few decades, but to truly make a smart city safe, real-time situational awareness and cross-agency collaboration are key areas which must be developed as a priority. Innovative surveillance cameras with integrated IoT Public places need to be safe, whether that is an open park, shopping center, or the main roads through towns Public places need to be safe, whether that is an open park, shopping center, or the main roads through towns. From dangerous drivers to terrorist attacks, petty crime on the streets to high profile bank robberies, innovative surveillance cameras with integrated IoT and cloud technologies can go some way to helping respond quickly to, and in some cases even prevent, the most serious incidents. Many existing safety systems in cities rely on aging and in some places legacy technology, such as video surveillance cameras. Many of these also use on-premises systems rather than utilising the benefits of the cloud. Smart programming to deliver greater insights These issues, though not creating a major problem today, do make it more challenging for governments and councils to update their security. Changing every camera in a city is a huge undertaking, but in turn, doing so would enable all cameras to be connected to the cloud, and provide more detailed information which can be analyzed by smart programming to deliver greater insights. The physical technologies that are currently present in most urban areas lack the intelligent connectivity, interoperability and integration interfaces that smart cities need. Adopting digital technologies isn't a luxury, but a necessity. Smart surveillance systems It enables teams to gather data from multiple sources throughout the city in real-time, and be alerted to incidents as soon as they occur. Increased connectivity and collaboration ensures that all teams that need to be aware of a situation are informed instantly. For example, a smart surveillance system can identify when a road accident has occurred. It can not only alert the nearest ambulance to attend the scene, but also the local police force to dispatch officers. An advanced system that can implement road diversions could also close roads around the incident immediately and divert traffic to other routes, keeping everyone moving and avoiding a build-up of vehicles. This is just one example: without digital systems, analyzing patterns of vehicle movements to address congestion issues could be compromised, as would the ability to build real-time crime maps and deploy data analytics which make predictive policing and more effective crowd management possible. Cloud-based technologies Cloud-based technologies provide the interoperability, scalability and automation Cloud-based technologies provide the interoperability, scalability and automation that is needed to overcome the limitations of traditional security systems. Using these, smart cities can develop a fully open systems architecture that delivers interoperation with both local and other remote open systems. The intelligence of cloud systems can not only continue to allow for greater insights as technology develops over time, but it can do so with minimal additional infrastructure investment. Smart surveillance in the real world Mexico City has a population of almost 9 million people, but if you include the whole metropolitan area, this number rises sharply to over 21 million in total, making it one of the largest cities on the planet. Seven years ago, the city first introduced its Safe City initiative, and ever since has been developing newer and smarter ways to keep its citizens safe. In particular, its cloud-based security initiative is making a huge impact. Over the past three years, Mexico City has installed 58,000 new video surveillance cameras throughout the city, in public spaces and on transport, all of which are connected to the City's C5 (Command, Control, Computers, Communications and Citizen Contact) facility. Smart Cities operations The solution enables officers as well as the general public to upload videos via a mobile app to share information quickly, fixed, body-worn and vehicle cameras can also be integrated to provide exceptional insight into the city's operations. The cloud-based platform can easily be upgraded to include the latest technology innovations such as license plate reading, behavioral analysis software, video analytics and facial recognition software, which will all continue to bring down crime rates and boost response times to incidents. The right cloud approach Making the shift to cloud-based systems enables smart cities to eliminate dependence on fiber-optic connectivity and take advantage of a variety of Internet and wireless connectivity options that can significantly reduce application and communication infrastructure costs. Smart cities need to be effective in years to come, not just in the present day, or else officials have missed one of the key aspects of a truly smart city. System designers must build technology foundations now that can be easily adapted in the future to support new infrastructure as it becomes available. Open system architecture An open system architecture will also be vital for smart cities to enhance their operations For example, this could include opting for a true cloud application that can support cloud-managed local devices and automate their management. An open system architecture will also be vital for smart cities to enhance their operations and deliver additional value-add services to citizens as greater capabilities become possible in the years to come. The advances today in cloud and IoT technologies are rapid, and city officials and authorities have more options now to develop their smart cities than ever before and crucially, to use these innovations to improve public safety. New safety features Though implementing these cloud-based systems now requires investment, as new safety features are designed, there will be lower costs and challenges associated with introducing these because the basic infrastructure will already exist. Whether that's gunshot detection or enabling the sharing of video infrastructure and data across multiple agencies in real time, smart video surveillance on cloud-based systems can bring a wealth of the new opportunities.
Biometrics Provides Industries With Security, Access Control And Data Protection
Several major players vigorously employ biometric recognition technologies around the globe. Governments use biometrics to control immigration, security, and create national databases of biometric profiles. Being one of the most striking examples, the Indian Aadhaar includes face photos, iris, and fingerprints of about 1.2 billion people. Financial institutions, on their part, make use of biometrics to protect transactions by confirming a client's identity, as well as develop and provide services without clients visiting the office. Besides, biometric technology ensures security and optimizes passenger traffic at transport facilities and collects data about customers, and investigates theft and other incidents in retail stores. Widespread use of biometrics Business, which suddenly boosted the development of biometrics, is an active user of biometric technology Business, which suddenly boosted the development of biometrics, is another active user of biometric technology. Industries choose biometric systems, as these systems are impossible to trick in terms of security, access control, and data protection. Being in demand in business, these three tasks are also relevant for the industry. However, the use of biometrics at industrial sites is discussed unfairly seldom. Therefore, it is the face identification that is the most convenient there, as workers often use gloves, or their hands may be contaminated, and the palm pattern is distorted by heavy labor. All these features make it difficult to recognize people by fingerprints or veins and significantly reduce identification reliability. Therefore, industries seek facial recognition solutions. Thus, let us demonstrate the application of face recognition technology at different enterprises, regardless of the area. Facial recognition use in incident management Facial biometric products are known to automate and improve the efficiency of security services by enriching any VMS system. These systems provide an opportunity of instantly informing the operator about recognized or unrecognized people, and their list membership, as well as save all the detected images for further security incident investigation. Furthermore, some sophisticated facial biometric systems even provide an opportunity to build a map of the movements of specific people around a site. Besides, it is relevant not only for conducting investigations but also in countering the spread of the COVID-19 virus. Identifying and tracking COVID-19 positive cases Therefore, if an employee or visitor with a positive COVID-19 test enters a facility, the system will help to track his/her movement and identify his/her specific location. It will also help to take the necessary measures for spot sanitary processing. Thus, the introduction of biometric facial recognition at the industrial enterprise can improve and speed up the incidents' response and investigations without spending hours watching the video archive. Access control system to secure physical assets The right access control system can help industries secure physical and informational assets The right access control system can help industries secure physical and informational assets, cut personnel costs, and keep employees safe. Facial recognition systems may enrich access control systems of any company by providing more security. As biometric characteristics, by which the system assesses the compliance of a person with the available profiles in the database, cannot be faked or passed. The human factor is also reduced to zero, due to the fact that while identity documents can be changed, the inspector can make a mistake or treat his/her task carelessly, be in collusion with an intruder, the biometric system simply compares a person in front of the camera with the biometric profiles database. Biometric facial identification software For example, RecFaces product Id-Gate, a specialized software product for reliable access control to the site, checks the access rights by using biometric facial identification alone or in conjunction with traditional IDs (electronic passes, access keys, etc.), which means that there is almost a zero probability of passing to the site by someone else's ID. The access control system's functionality allows one to strictly account the number and time of all the facility's visitors and also track their movement. When unauthorized access is attempted or a person from the stop list is detected, Id-Gate sends an automatic notification to the access control system and operator. Enhanced data and information security Even despite the division of access to different industrial enterprise areas, the security service needs to provide independent information system security. Employees with the same facility access rights may have different access rights to data. However, in that case, a personal password is not enough, as an employee may forget it, write it down and leave it as a reminder, tell a colleague to do something for him/her during the vacation, or just enter it at another person's presence. Password-free biometric authentication systems make the procedure user-friendly and secure Password-free biometric authentication Password-free biometric authentication systems make the procedure user-friendly and secure. Such systems usually provide an option of two-step verification when successful password entry is additionally confirmed by biometric recognition. Hence, it is particularly relevant due to the current lockdown in many countries. To sum up, the application of biometric technologies solves several issues of the industry, such as: Optimizes and partially automates the work of the security service, as it provides reliable identification and verification of visitors/employees, reduces the amount of time spent on finding a person on video and making a map of his/her movements, without spending hours on watching video archive in case of investigation. Provides a high level of reliability and protection from unauthorized access to the enterprise and the information system. Provides a two-step verification of the user/visitor (including password and biometric data) and almost eliminates the risk of substitution of user data/ID.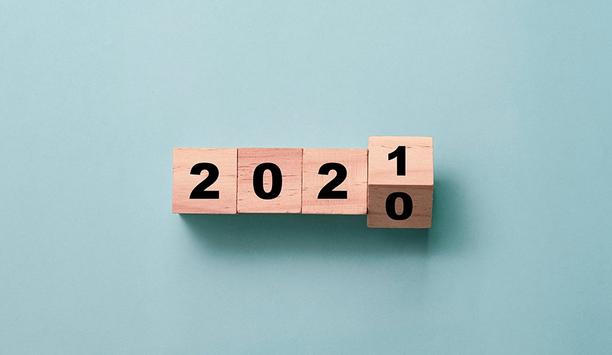 Trends And Challenges We Will See In The AI-driven Security Space In 2021
For decades, the nature of global safety has been evolving. From physical security threats like large-scale terrorist attacks and lone actor stabbings to chemical threats such as the Salisbury poisonings and even microbiological threats such as COVID-19, new challenges are constantly arising and the threat landscape we operate in today is constantly changing. Compounding the complexity of the security issues is the complexity and nature of attacks. With the economic downturn, there is the traditional rise in theft, violence and other crimes. Compound this with unmanned businesses and work-at-home staff, and there is a perfect storm for a rise in security threats. Artificial intelligence (AI) and specifically the branch of AI known as machine learning (ML), was already causing widespread disruption in many industries, including the security industry. AI has been a driving force to replace labor-based business models with integrated data and actionable intelligence that is context-aware. It has become apparent that AI will play a big part in the ongoing fight against both pandemics such as COVID-19, as well as other threats that we may face in the future. With all of this in mind, 2021 is poised to be a big year for AI growth. While AI is going to continue to impact our lives in dozens of ways, from smart sensors to face mask compliance detection, the following reflects a few top trends and challenges that I have my eye on for 2021 as we close out this year. The rise of smart city investments One such example is the increasing development of smart cities and how AI can be leveraged to build safe communities. To date, we've seen an increase in the number of smart city programmes around the globe; cities that are beginning to deploy innovative technologies for the management and ease of life services. Compounding the complexity of the security issues is the complexity and nature of attacks Typical development of a city includes standard infrastructure - roads, schools, power, water, transportation. Now, internet, data and AI capabilities are part of the standard infrastructure requirements for all new developments. AI promises to deliver increased efficiencies with the infrastructure that will accommodate growing populations while reducing our impact on the environment, resources, and communities. Global cities now account for more than half of the world's population, and the United Nations projects the number to balloon to 68% by mid-century. Owing to both demographic shifts and overall population growth, that means that around 2.5 billion people could be added to urban areas by the middle of the century, predicts the UN Department of Economic and Social Affairs (DESA). With an increase in population has come an increase in global spending on smart city initiatives to drive down the impact of growing urban concentration. Global spending on smart city initiatives is expected to total nearly $124 billion this year, an increase of 18.9% over 2019, according to IDC's Worldwide Semiannual Smart Cities Spending Guide, while Singapore, Tokyo, London and New York as the big spenders - expected to spend more than $1 billion in 2020. Using AI-driven technology to create safer public and private spaces Today, security solutions driven by AI are being developed and can be covertly deployed across a range of physical environments to protect the population in a more efficient, and accurate manner. As we look ahead to the future of public safety, it's clear that new AI technology can dramatically improve the effectiveness of today's physical security space. One such deployment is the use of video object recognition/computer vision software that can be integrated into existing video monitoring security (VMS) systems. These enhanced VMS systems can be deployed both inside and outside of buildings to identify risks and flag threats, such weapons, aggressive behaviours, theft, and safety compliance. This helps to minimize the impact of a breach by an early alert to onsite security in real-time to the location and nature of the potential threat, allowing them to intervene before a loss occurs. These same AI-enabled video solutions can similarly be used to provide advanced business operations in retail, logistics, and manufacturing organizations. Multi-sensor security solutions Also, targeted magnetic and radar sensor technologies, concealed in everyday objects like planter boxes or inside walls, can now scan individuals and bags entering a building for concealed threat objects. Using AI/machine learning, these two sensor solutions combined can identify metal content on the body and bag and match the item to a catalog of threat items, such as guns, rifles, knives and bombs. Security solutions driven by AI are being developed and can be covertly deployed across a range of physical environments Without this advanced multi-sensor solution, it becomes nearly impossible to discover a weapon on a person's body before it appears in an assailant's hands. This multi-sensor solution allows for touchless, unobtrusive access to a building, but allows for immediate notification to onsite security when a concealed threat is detected. The hidden technology thus empowers security staff to intercept threats before they evolve into a wider scale attack, while also maintaining the privacy and civil liberties of the public, unless, of course, they are carrying a concealed weapon or pose a physical threat. With the advent of sophisticated surveillance and technological innovation, a level of caution must be exerted. Despite the ongoing global debate, there remains little regulation about the use of AI technologies in today's physical security space. One thing is certain; it must be deployed in the right place, at the right time, with the right privacy and civil liberty protection objectives. People don't want to be protected by omnipresent, obstructive and overbearing security systems that infringe on their privacy and civil liberties. They want a proper balance between security and their current way of life, one that must be fused together. Technology and tracing COVID-19 Machine learning-based technologies are playing a substantial role in the response to the COVID-19 pandemic. Traditionally, the key purpose of surveillance systems has been to detect and deter threats, including the detection of visible and hidden weapons and abnormal behavior. While this, of course, remains a primary focus, today we are seeing how surveillance systems defend against new invisible threats, as well as rapidly automate the process of contact-tracing to capture and contain a virus before it spreads. Again, the ability to track and trace through parsing algorithms that can manage through enormous amounts of data provides a highly scalable and rapid response mechanism to control the spread of threats. AI has demonstrated potential for identifying those displaying symptoms of infectious diseases, without requiring physical human contact Although the threat may not be visible, it is just as destructive. By incorporating AI into existing technologies, government, healthcare and security professionals can monitor public spaces and environments through the combined use of digital and thermal video surveillance cameras and video management systems); just one of the solutions being explored. AI has demonstrated potential for identifying those displaying symptoms of infectious diseases, without requiring physical human contact. By Using AI-powered video analytic software, businesses can monitor face masks, social distancing and large gathering compliance and also detect elevated body temperature. Critically, technology must be capable of both identifying and tracking the virus but also be unobtrusive. An unobtrusive system that is adaptable enough to be deployed across a range of environments where the public gathers in enclosed spaces is necessary to be effective. Security in 2021 Technology has proven itself to be a valuable ally in times of crisis. For smart cities, the use of innovative AI/machine learning technologies will help optimize security solutions in areas that are brimming with potential. As we look ahead to the future of security in a world that is impacted by such a wide range of threats, from physical to chemical to microbiological, it's clear that new technologies, specifically AI can dramatically improve the effectiveness of security systems and help us to better defend against a wide spectrum of threats. Technology has a huge role to play in making our communities safe in 2021 and beyond, but for security systems to be effective, they must not be oppressive or obstructive. This will ensure they have the full support of the public - the key to success.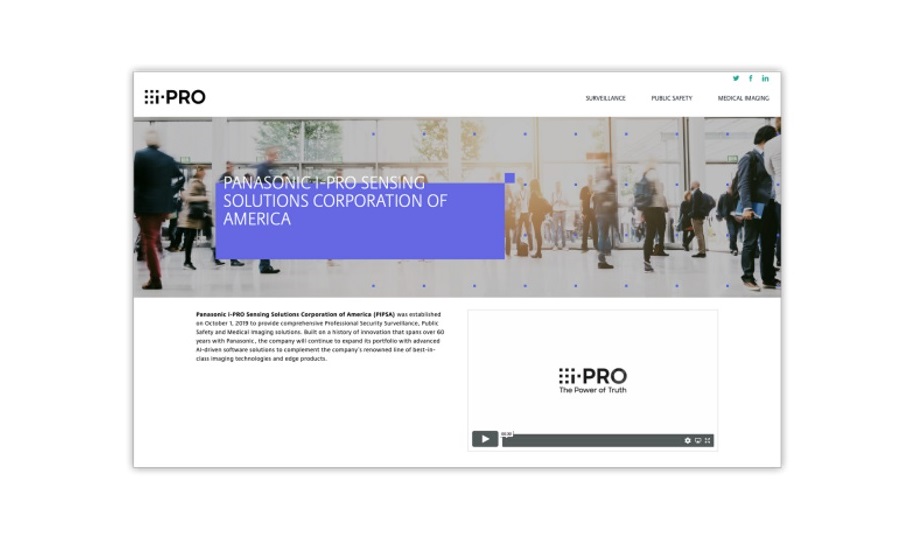 Panasonic I-PRO Sensing Solutions Announces Changing Global Branding To I-PRO
Panasonic i-PRO Sensing Solutions, which was established on October 1, 2019 and formally operates as Panasonic i-PRO Sensing Solutions Corporation of America (PIPSA) in the United States of America, is changing its global brand to i-PRO. i-PRO branding The new i-PRO branding reflects a significant change in philosophy relative to the company's go to market strategies, product and integrated system offerings, and reseller and technology partnerships. Comprised of the professional security surveillance, public safety, and medical imaging business units in the U.S., i-PRO will continue to build upon its expansive portfolio with new technologies and advanced AI-driven software and analytics that complement its best-in-class imaging technologies and edge products, and further build on a history of innovation and leadership that spans over 60 years with Panasonic. Innovative technologies and solutions i-PRO is more than just a new company name or brand. It represents a significant shift in vision for our organization globally" "i-PRO is more than just a new company name or brand. It represents a significant shift in vision for our organization globally, and the innovative technologies and solutions we currently have and will be introducing moving forward to support it," said Bill Brennan, President, Panasonic i-PRO Sensing Solutions Corporation of America (PIPSA). "We are a more versatile and agile company that can establish and implement new strategies and market specific programs and technologies faster and more efficiently to deliver solutions that set new benchmarks in performance with higher ROI and lower TCO. This is the new i-PRO." i-PRO is comprised of the following business units: Professional Security Surveillance, offering comprehensive IP and analog video surveillance, access control, and analytics solutions for professional applications that combine best-in-class hardware, management and control software, and deep learning AI analytics. Public Safety, providing advanced video solutions for law enforcement applications including next generation body worn cameras, in-vehicle video systems, evidence capture and management software, and intelligent analytics such as facial redaction to protect personal privacy. Medical Imaging, delivering high-performance cameras designed specifically for medical imaging devices and systems, and other industrial applications. Integrated solutions "By clearly focusing on these three core markets and working hand in hand with our dedicated channel partners, i-PRO will deliver new and innovative integrated solutions that meet today's most demanding challenges with a forward-looking perspective to address tomorrow's needs." "And we will work in lockstep with our headquarters in Japan to address the specific needs of our customers in the U.S., while remaining close partners with Panasonic, a key investor in i-PRO. We hope you join us on this exciting journey and engage in the new i-PRO experience. Our future is brighter than ever," concluded Brennan.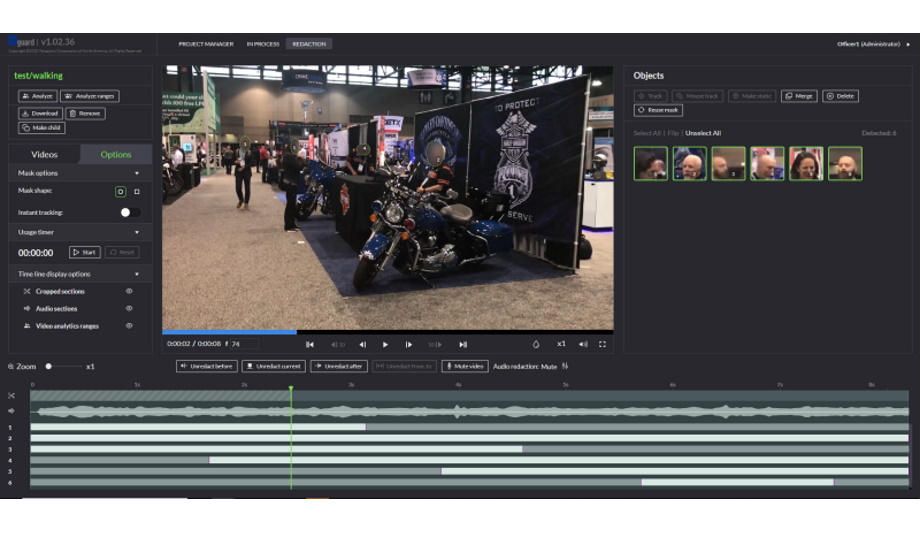 Panasonic Combines AI And Machine Learning To Develop IDguard Solution For Video Redaction Process
Panasonic Public Safety Solutions Division, a business unit of the newly formed Panasonic i-PRO Sensing Solutions Co., Ltd., announces the immediate availability of Panasonic IDguard, an identity redaction solution that reduces up to 90% of the manual effort associated with editing video files of sensitive content. "In developing this solution, Panasonic has combined AI and machine learning technology to automate the video redaction process," said Bill Brennan, President of Panasonic i-Pro Sensing Solutions Corporation of America. "Panasonic IDguard can greatly lighten the burden for hardworking law enforcement officers." Streamline file editing tasks With the growing volume of video from body-worn, in-car cameras, and other sources, agencies have been forced to allocate more and more personnel time to editing video to fulfill Freedom-of-Information-Act requests. One of the most time-consuming aspects of this is the manual redaction of individuals' faces to address privacy concerns. Panasonic IDguard can also reduce the time needed for the manual processes of uploading With Panasonic IDguard, this redaction is fully automated, saving a tremendous amount of time for resource-strapped agencies. A user-friendly application, Panasonic IDguard enables agencies to streamline file editing tasks and respond to Freedom-of-Information-Act requests quickly. Panasonic IDguard can also reduce the time needed for the manual processes of uploading, storing, searching, editing, and sharing video content. Critical editing capabilities It includes the capability to upload multiple videos for overnight batch redaction processing. The interface is easy to learn and use, and a comprehensive set of administrative tools provides strict, secure, multi-user management with critical editing capabilities. With support for all videos in the MP4 format including video from iPhones and Android devices, Panasonic IDguard also offers flexible configuration options with on premise storage now, and cloud-based coming in the summer. Ingestion APIs make integration and communication with existing systems easy, including Panasonic i-PRO's Unified Digital Evidence (UDE) solution. Scalable options are available to fit any user's budget, access, or security needs.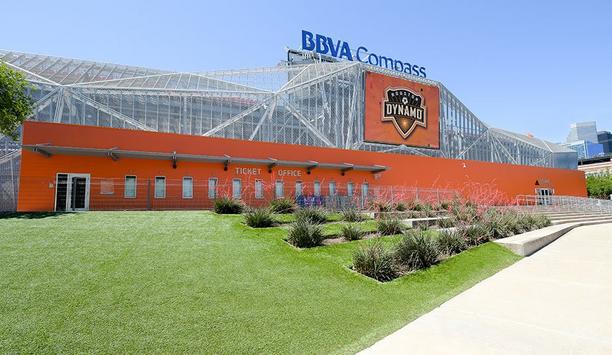 Houston's BBVA Compass Stadium Upgrades Security With Salient Systems VMS And Axis Communication Cameras
BBVA Compass Stadium is a soccer-specific stadium located in Houston, Texas, USA and home to the Houston Dynamo, Major League Soccer club (part of MLS in USA). It also is home to the Houston Dash of the National Women's Soccer League and to Texas Southern University Tiger football. It is also going through a major retrofit with its security systems to include a best of breed, open architecture solution. The stadium first opened in 2012, but six years later, Cultris Security Systems of Houston is back upgrading and expanding the current security installation. After spending five years with another security provider, the Dynamo and Dash, who maintains the facility, opted for a completely new solution. Axis cameras integrated with Salient Systems VMS Along with their current Panasonic cameras, stadium officials opted for Axis Communications cameras Along with their current Panasonic cameras, stadium officials opted for Axis Communications cameras. Both camera manufacturers play well with Salient Systems VMS. The result was an image resolution much more enhanced than they had been experiencing. "With all of this equipment brought together, we found it to be easy to use, user-friendly, and supported a very complimentary search function," said Paul Fisher, Director of Key Accounts at Salient Systems, adding "For those people hired as facility guards, and with a sometime frequent turnover in staff, new people were able to use the Salient software right away and were able to do their job guarding the facility more quickly." Paul further stated, "An installation like this is a great reference for us, and it is a very exciting security installation. Although there are fewer than 100 cameras, the placement and location of the cameras will allow security to monitor the sometimes over-zealous fans, and with BBVA Compass Stadium officials installing our synopsis video tool, stadium officials will be able to key-map the entire facility, gain analytical data and improve the customer experience." CompleteView VMS platform Salient also partners with Dell, taking its CompleteView VMS platform into the booming Internet of Things market. The CompleteView VMS' ability to quickly render and manage video surveillance over a WAN or LAN makes it a compelling offering for solution providers looking to gain a foothold in IoT. The manner through which the video is processed is very efficient, and can render the video and perform forensics on the video rapidly. As more businesses look to video surveillance as an IoT application, the CompleteView VMS platform can be integrated with other software packages will enable partners to work with customers to solve specific problems through big data and analytics capabilities. DSX software installed for secure access control BBVA Compass Stadium officials also switched out the outdated access control software and installed DSX software to complete the upgrade. "We have long known that DSX is a workhorse software solution," said Jason Smith, President of Cultris Security Systems Inc., adding "It is easy to use and a lower cost to use. These upgrades are exciting for us to be part of because the installation will come in several phases, with the integration supported for years to come." Open architecture security solutions Cultris technicians almost had a blank canvas to begin their security installation Jason adds, "We also found working with BBVA Compass Stadium staff very easy because they were receptive to open architecture security solutions. Phase Two will begin in 2019, and we're excited to design the next layer of security at the stadium." Cultris technicians almost had a blank canvas to begin their security installation. The facility itself is an open architecture facility, so facility managers were very receptive when plans were drawn up for security equipment. Much of the focus was on the stadium concourses, where the bulk of the soccer fans' traffic is found during a match. 360-degree cameras installed The new master plan now included 360-degree cameras along the concourse, which offered coverage in every direction. The same 360-degree cameras were also placed near the locker rooms, loading docks and service areas. PTZ and fixed lens cameras were upgraded and placed in each corner of the facility where there is a gate for entrance and exit. As imagined, soccer fans are very passionate about their sport and teams, so cameras on the concourse were placed in a planned manner for the guarding staff to be able to know and react quickly if or when a fight broke out among spectators. The 360-degree cameras also enable the security staff to mobilize and reach the incident spot, where they would be required, as quickly as possible. 4K PTZ cameras Stadium security staff is able to view cameras placed in an adjacent parking area Houston's BBVA Compass Stadium has a capacity of 22,039 seats, including 34 private suites, 1,100 club seats, an indoor premium club area, a dedicated supporters/fans stand and a food court. The stadium is designed to accommodate Major League Soccer (MLS) and FIFA standard international soccer, as well as other sports including football, lacrosse, and rugby and live concerts. Stadium security staff is able to view cameras placed in an adjacent parking area, as well as city security cameras (live view only) in order to ensure the safety and security of people coming to the venue and leaving after the match. These cameras have a 4K PTZ quick drive function, which helps establish a clear view of events, if additional security help is needed. As an integrator, Cultris Security has clearly installed a solution that will work properly for BBVA Compass Stadium, and their tenants, who are always looking to strike a goal.
Related white papers
Cloud Video and Smart Cities
Security Investments Retailers Should Consider For Their 2021 Budget
Optimize Your Business with Analytics and AI