Gallagher Safety & Security Gates
(1)
Browse Safety & Security Gates
Gate products updated recently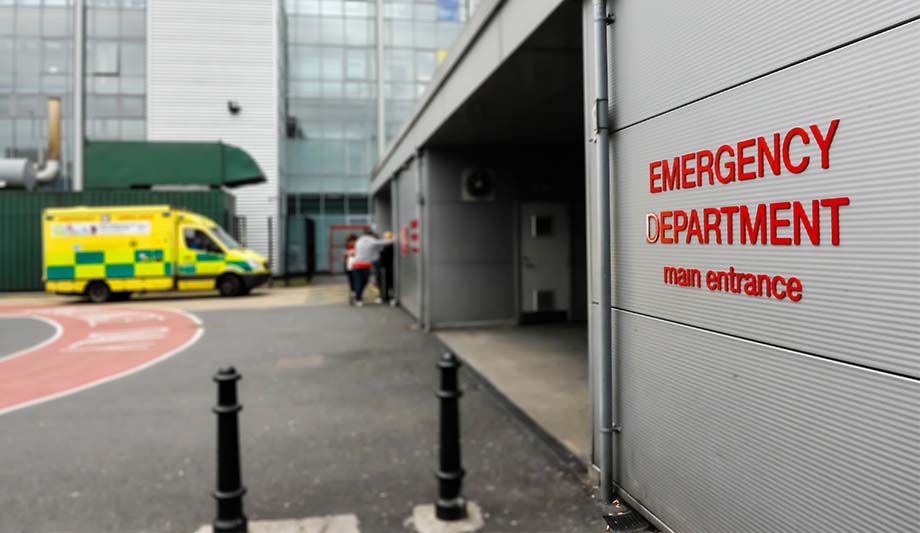 Securing Healthcare Facilities
COVID-19 has sparked a flurry of criminal activity across the country, with a particular increase in petty crimes perpetrated against UK healthcare facilities. Bike theft, slashed ambulance tyres and stolen oxygen canisters are just some of the misdemeanours which have significantly grown in frequency since the coronavirus lockdown began in March 2020. Given the constant, essential work carried out by health services, it's clear the utmost must be done to protect its physical assets, and staff, from physical attack. Fundamentally, it's the responsibility of the facilities managers and specifiers to incorporate and carefully balance physical security strategies around healthcare sites to protect patients, visitors, property and assets. The challenge is that many of these sites are continually increasing in size and complexity to meet the higher demand from the population. Fencing, gates, storage enclosures and access control are part of a solution in securing this service sector to enable it to operate effectively 365 days a year. Effective access control Hospitals are fast-paced environments where life and death outcomes often hang in the balance of only a couple of minutes. Efficient, seamless access is therefore key. All gates and access points around the perimeter must be assessed and considered and these access points should be installed and controlled centrally, or regularly monitored. Fencing, gates, storage enclosures and access control are part of a solution in securing this service sector Consider the types of vehicles that require access; the appropriate solution should ensure that, where necessary, emergency vehicles can get in and out of the site unhindered. Effective design for maximum security If automated gates are specified, underground operators are highly recommended to remove any visible signs of surveillance on display. When designing pedestrian and vehicular access: gates should be DDA (Disability Discrimination Act) compliant. Crucially, the design of fencing and gates must accommodate rapid evacuation and access for emergency services. With regards to the car park, it may require rising arm barriers or bollards to secure it. These solutions control access and separate pedestrians from vehicle traffic whilst protecting different buildings, such as specialist units and emergency wards. Promoting wellness through aesthetics Creating a welcoming environment is a core priority when specifying security options for hospitals. Razor or barbed wire may be effective deterrents to potential trespassers, but they create an intimidating and unwelcoming aesthetic, far removed from the sense of wellbeing these developments should promote. A solution that offers both visual appeal and high levels of security is vertical bar security fencing or welded mesh panels. Both provide strong boundary protection and excellent visibility for surveillance, while offering greater protection than other alternatives. Recreational areas For areas requiring a 'softer' appearance, such as gardens and outdoor recreational areas, timber fencing is an ideal option. Timber has a natural, welcoming appearance and promotes a sense of wellbeing and privacy. As well as offering a pleasing aesthetic, it can also provide a high level of noise protection. This makes it well suited for acoustic fencing, which can improve recreational and recovery areas by protecting them from high levels of noise, transforming them into little oases of calm ideal for recuperation. Outdoor storage areas Hospitals and other medical facilities produce a large amount of medical waste which requires secure outdoor areas and bin stores to hold hazardous materials on-site before they're taken away. Hospitals have a responsibility to ensure these areas are secured using risk-appropriate fencing to avoid potentially dangerous materials getting into the wrong hands. Risk assessments Creating a welcoming environment is a core priority when specifying security options for hospitals Risk assessments are key to ensuring a risk-appropriate solution is installed. For facilities at risk of criminal activity, products accredited by standards including Secured by Design or the Loss Prevention Standards Board's LPS 1175 are proven to reduce the likelihood of crime. It's also best practice to locate storage areas in areas away from climbing aids such as lamp posts or trees. The fence should also be high enough to deter attempts at climbing. There are many effective and easy-to-install options on offer when it comes to specifying security for healthcare infrastructures. It is important that each site is judged individually. Every institution is different and will require a unique plan of security structures to ensure it is safe for all personnel.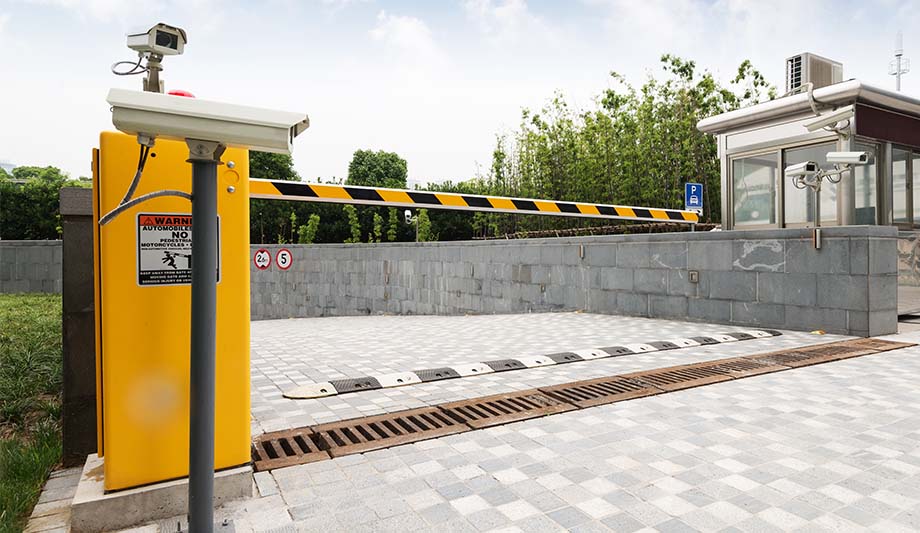 Automatic Gates: Making The Right Investment For Access Control
The experience of the COVID-19 pandemic has made us all more conscious of who is coming and going from our property. Whether it is a family home, business premises or public building, property owners want full control over access for protection and peace of mind. As a provider of access control technologies, we are seeing a growing demand for automated gates with a variety of access control systems. There are a number of considerations that buyers need to make when investing. And as an installer, there is advice that you can offer to help your clients make the right choice for their property. Here are some of the key considerations you'll need to make and discuss with your client. Whomever you buy from, you should be offered more than a simple instruction manual. Electronic locks, magnetic locks and code security In the first instance, you'll need to advise on the type of lock and access control available. Electronic locks release on the operation of the automation system to allow the gates to open. Locks are required for all non-locking (also known as reversible) operators and are recommended for any gate on a multi-user site or any gate over 2.5m. Apply the same logic to an automated gate as you would to a domestic door – for example, you wouldn't fit your front door with a lock on the same side as the hinges or a drop bolt at the hinge end of a manual gate so why dispense with this logic when the gate is automated? Electronic locks release on the operation of the automation system to allow the gates to open There are a number of locks on the market including magnetic locks, drop locks that "shoot" a bolt into the ground and side latching locks. These are all designed for external use. While the gate itself will provide physical security, the customer will want to feel in control of who enters their property, when and for what purpose. Consider access for mail and deliveries, waste disposal and visitors arriving on foot etc. There is a range of options available. Intercom systems will allow the user to vet visitors, keypad entry can allow remote access for visitors with a specific code, remote controls allow an oncoming driver to open the gates without getting out of the vehicle, and a timer control can be used to open or close the gates at certain times of the day. Vehicle detection loops can be installed discreetly under the tarmac allowing the presence of vehicles to exit the gates and prevent closing while obstructed. Sliding gates versus swinging gates There are a number of locks on the market including magnetic locks, drop locks that "shoot" a bolt into the ground and side latching locks Gates can be automated to either swing or to slide open and in the case of swinging gates, the opener may be concealed underground or gate mounted. The most suitable opener for your installation will depend on the space available and the type of gate selected. Concealed underground automation is ideal for highly ornate gates. However, where gates are fully infilled (typical of many timber designs), gate mounted openers are concealed from the front of the gate by the gate leaf and present a cost-effective option. The choice between slide and swing is largely down to space - swing gates require a clear space for their opening arc while sliding gates require space to one or both sides of the gate. Sliding gates are perhaps the best choice where the drive slopes or when drive space is limited, as they use the least space when opening. Voltage Most swing gate and sliding systems are available in 24v or 230v. The 24v systems still need 230v mains power – there is a transformer built into the 24v control panels. Deciding which voltage to use can include a combination of factors such as the material of the gates, the location of the system and the safety features you want. Concealed underground automation is ideal for highly ornate gates With wrought iron gates, the wind can pass through them whereas with fully boarded wooden gates (popular because they give full privacy) the wind has nowhere to go, so they act like sails. For commercial or industrial applications with larger entrances and a heavy gate, you may need 3 Phase 400v power (sliding gates only). Installing gate motors in confined spaces The environment in which you are fitting may well influence which gate and motor you recommend. Will it be in an exposed area which is subject to the elements? Will it be positioned on a slope? Sliding gates are perhaps the best choice where the drive slopes or when drive space is limited Installers have always faced the challenge of installing gate motors in confined spaces. When fitting a pedestrian gate, there is often limited space in which to work – potentially making an installation time consuming and technically demanding. If this is the case for you, consider a gate operator which is designed specifically for installations with limited space for maneuver. An example of this is the E5 compact gate operator. The operator is not only small but has an optional slide lever attachment designed for installations where there is extremely limited space, meaning that just 8cm of the pillar is needed for installation. What's more, improved fixing points and a simple 'hook and fasten' process means assembly is safe, quick and straight forward. Ultimately, you'll be looking for a good quality, reliable product with good service. Work with a supplier that offers more than just a manual. If they are happy to offer training, their time and advice when you buy, the chances are you'll get their support long term.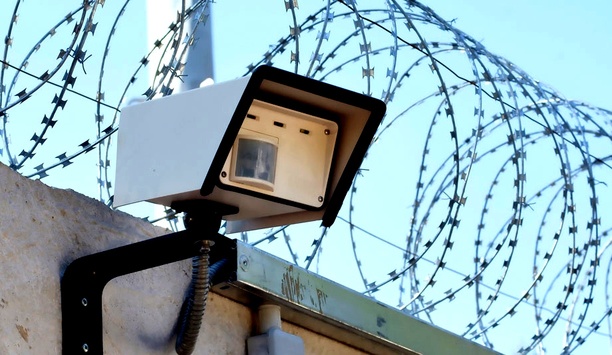 5 Key Ways To Ensure End-to-end Perimeter Protection
Critical infrastructure facilities that must secure large areas with extended outer boundary and numerous entry points, present a particularly difficult challenge when it comes to perimeter protection. As such, true end-to-end perimeter protection calls for the utilization of a sophisticated, multi-layered solution that is capable of defending against anticipated threats. Integrated systems that incorporate thermal imaging, visible cameras, radar and strong command and control software are crucial for covering the various potential areas of attacks. Let's look at these technologies and the five key functions they enable to achieve an end-to-end solution that provides intrusion detection, assessment and defense for the perimeter. 1. Threat Recognition The first step in effectively defending against a threat is recognizing that it's there. By combining state-of-the-art intrusion detection technologies, facilities can arm themselves with a head start against possible intruders. An exceptionally important aspect of effective perimeter protection is the ability to conduct 24-hour surveillance, regardless of weather conditions, environmental settings, or time of day. Visible cameras do not perform as well in low light scenarios and inclement weather conditions. However, thermal imaging cameras can provide constant protection against potential intruders, regardless of visual limitations, light source or many environmental factors. In fact, facilities such as power stations located near bodies of water can use thermal cameras to create what is known as a "thermal virtual fence" in areas where they are unable to utilize the protection of a physical fence or wall. Deterring suspicious activity can be achieved through real-time two-way audio, a simple but powerful tool Critical infrastructure applications require not only continuous video surveillance and monitoring, but also a solution that yields highly reliable intrusion detection, with fewer false alarms. This need makes advanced video analytics a must for any adequate surveillance system. Features like dynamic event detection and simplified data presentation are game changing in supporting accurate intrusion analysis and facilitating a proactive response. Advanced analytics will provide multiple automated alarm notification options, including email, edge image storage, digital outputs or video management software (VMS) alarms. Incorporating high quality, unique and adaptive analytics can virtually eliminate false alarms, allowing security personnel to respond more efficiently and effectively, while also lowering overall cost for the end user. While surveillance technologies such as radar, thermal imaging and visible cameras, or video analytics work well on their own, utilizing all of these options together provides an advanced perimeter detection system. For example, ground surveillance radar can detect possible threats beyond the fence line as they approach and send a signal to pan-tilt-zoom (PTZ) cameras, triggering them to slew to a specific location. From there, embedded analytics and visible cameras can further identify objects, notify authorized staff, and collect additional evidence through facial recognition or high-quality photos. 2. Automatic Response Systems Once an intrusion attempt is discovered, it is important to act fast. Organizing a response system that can initiate actions based on GPS location data, such as the slewing of PTZ cameras, automated intruder tracking or activated lighting sensors, greatly increases staff's situational awareness while easing their workload. For instance, thermal imagers deployed in conjunction with video analytics can be used to generate an initial alarm event, which can then trigger a sequence of other security equipment and notifications for personnel to eventually respond to. Having all of this in place essentially lays the entire situation out in a way that allows responders to accurately understand and evaluate a scene. Power stations located near bodies of water can use thermal cameras to create a "thermal virtual fence" in areas where they are unable to utilize the protection of a physical fence or wall 3. Deterring Suspicious Activity After the designated auto-response mechanisms have activated and done their job, it is time for responders to acknowledge and assess the situation. From here, authorized personnel can take the next appropriate step toward defending against and delaying the threat. Deterring suspicious activity can be achieved through real-time two-way audio, a simple but powerful tool. Often, control room operators can diffuse a situation by speaking over an intercom, telling the trespasser that they are being watched and that the authorities have been notified. This tactic, known as 'talk down', also allows officers to view the intruder's reaction to their commands and evaluate what they feel the best next step is. If individuals do not respond in a desired manner, it may be time to take more serious action and dispatch a patrolman to the area. 4. Delay, Defend, Dispatch And Handle The possible danger has been identified, recognized and evaluated. Now it is time to effectively defend against current attacks and slow down both cyber and physical perpetrators' prospective efforts. Through the use of a well-designed, open platform VMS, security monitors can manage edge devices and other complementary intrusion detection and response technologies, including acoustic sensors, video analytics, access control and radio dispatch. A robust VMS also enables operators to control functions such as video replay, geographical information systems tracking, email alerts and hand-off to law enforcement. With the right combination of technologies, facilities can take monitoring and evidence collection to the next level The primary purpose of the delay facet of the overall perimeter protection strategy is to stall an attempted intrusion long enough for responders to act. Access control systems play a key role in realizing this objective. When a security officer sees a non-compliant, suspicious individual on the camera feed, the officer can lock all possible exits to trap them in one area all through the VMS. 5. Intelligence: Collect Evidence And Debrief More data and intelligence collected from an event equals more crucial evidence for crime resolution and valuable insight for protecting against future incidents. With the right combination of technologies, facilities can take monitoring and evidence collection to the next level. One innovative resource that has become available is a live streaming application that can be uploaded to smart phones and used for off-site surveillance. This app gives personnel the power to follow intruders with live video anywhere and allows operators to monitor alarm video in real-time. Geographic Information System (GIS) maps are computer systems utilized for capturing, storing, reviewing, and displaying location related data. Capable of displaying various types of data on one map, this system enables users to see, analyze, easily and efficiently. Multi-sensor cameras, possessing both visible and thermal capabilities, provide high-contrast imaging for superb analytic detection (in any light) and High Definition video for evidence such as facial ID or license plate capture. Integrating these two, usually separated, camera types into one helps to fill any gaps that either may normally have. Still, in order to capture and store all of this valuable information and more, a robust, VMS is required. Recorded video, still images and audio clips serve as valuable evidence in the event that a trial must take place to press charges. Control room operators can use data collection tools within their VMS to safely transfer video evidence from the field to the courtroom with just a few clicks of their mouse. More advanced video management systems can go a step further and package this data with other pertinent evidence to create a comprehensive report to help ensure conviction.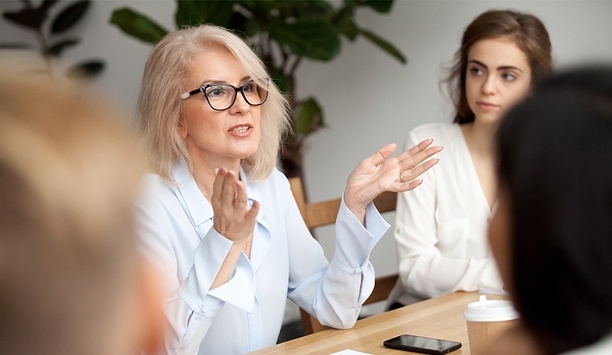 What Is The Changing Role Of Women In Security?
There was a time when men dominated the physical security industry. On second thought, that time is today. Even with increasing numbers of women entering our community, it's an industry that is still mostly populated by men. But change is coming, and the industry as a whole is benefiting greatly from a surge in female voices. We asked this week's Expert Panel Roundtable: What is the changing role of women in security?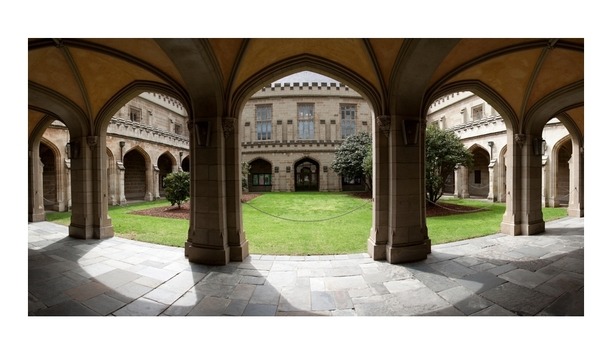 Gallagher Access Control Solutions Installed Across University Of Melbourne Campuses
A security system upgrade at one of Australia's most prestigious universities has seen Gallagher's solutions installed at campuses across Melbourne. According to the University of Melbourne, Gallagher was selected for the upgrade due to their strong integration capability, commitment to supporting the university's long-term site plan, and investment in development. Gallagher worked in partnership with the university and Gallagher Channel Partner MGA Electronic Security to roll out the upgrade in over 150 buildings across seven campuses. The partnerships were integral to the success of the rollout, ensuring the system was configured to best meet the university's needs. System flexibility "We're impressed with not only the flexibility of the system, but the support from Gallagher," says Adam Leach, Security Systems Coordinator at the University of Melbourne. Project Leads from the university visited Gallagher's head office in Hamilton, New Zealand, prior to the project beginning. The upgrade included access control for over 3,000 doors, over 177,000 cardholders, and thousands of inputs "The opportunity to visit Gallagher and see their investment in R&D showed us that they are committed to growth and future developments. We were looking for a long-term business relationship, and we are definitely confident we have chosen the right solution." Complete site control The upgrade included access control for over 3,000 doors, over 177,000 cardholders, and thousands of inputs. Gallagher Command Center software, a powerful solution offering complete site control from one central platform, runs at the heart of the university's security system. "The integration capabilities of Gallagher's Command Center are second to none," says Leach. The university has integrations with Active Directory, Unicard, Syllabus Plus, IndigoVision and Schindler. People safety One of the key decisions in choosing the Gallagher system for their upgrade was its flexibility to grow with the university. "Our security solutions are designed to protect sites now and into the future," says Scott Johnstone, Gallagher's National Sales Manager, Australia and Papua New Guinea. "We're pleased to be able to support the University of Melbourne with their long-term plans, all while ensuring the safety of their people, assets and information." MGA Electronic Security completed the upgrade project quicker than expected and on budget, undertaking the entire system changeover in under 18 months.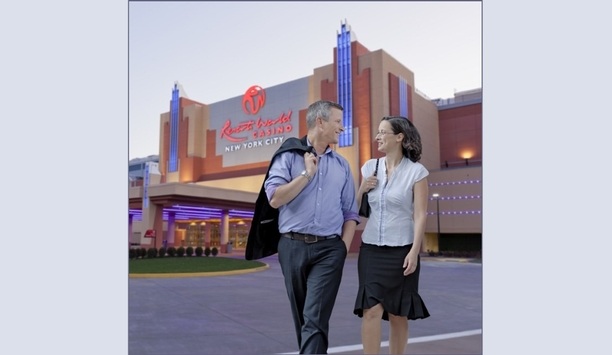 Resort World Casino New York City Ensures Security With Gallagher Security Solution
Resort World Casino New York City, (RWNYC) is the only legalized gaming casino in New York City. Its location near JFK International Airport meets New York State gaming regulations regarding geographical requirements, in order to protect visitors, patrons, and the casino's assets. With approximately 400 million dollars channeled through its facility each week, the casino's concerns include security across multiple points of entry, vendor offices, cashier cages, count room areas, and high limit rooms. The casino has an average of 15,000 guests per day, approximately 1,000 employees and 6,500 parking spaces. The requirement to accurately monitor and protect Resort World's guests, facility, and personnel, demanded a state-of-the-art solution that could meet its complex security needs. Comprehensive security and surveillance program Gallagher worked closely with Resort World to understand their unique challenges In order to create and maintain a safe and secure environment for all, Gallagher worked closely with Resort World to understand their unique challenges. A comprehensive security and surveillance program were implemented to seamlessly integrate people, processes, and technology. This program included: Integration with iTrak System, providing up-to-date information on personnel and incident reports from all departments. Synectics VMS Integration (with more than 2,000 HD cameras), to control doors, acknowledge alarms, link cameras to alarms, and alter the mood of the monitor room by changing the color of the lighting. If an alarm is activated the monitor room lighting turns red. Open Process Control Integration, to automatically generate VMS alerts. These alerts convert to a WAV (audio) file that announces the location of the alert and then directs cameras to the specific area of interest. Interface and automatic export of the Employee Dining Buffet record to payroll weekly. Scalable security solution Director of Surveillance at Resort World New York City, Jason Arnett, and his team have completed the Gallagher Access Technician Training Course and are qualified as first responders. A+ Technology & Security in Bay Shore, New York is Gallagher's Certified Channel Partner and service provider for RWNY. "Security of the property is key to the success of our business," says Jason. "Having a system that is capable of numerous customizations, while being scalable to the constant demand for growth, proves it is an all-around solid security system for our environment." Customer inspired Resort World Casino New York City identified a need for a solution that would disable employee access cards at the end of their shift. Employees were required to pass through a security checkpoint at the start of their day to reactivate their access card. To streamline this process, Resort World selected Gallagher's Action on Access integration. Jason explains, "This significantly enhanced the security of the property by taking fear out of the equation." Gallagher Action on Access integration ID badges are no longer active while off property, activation of the ID is done in the presence of security ID badges are no longer active while off property, activation of the ID is done in the presence of security, meaning unauthorized access to the property due to a lost ID badge is no longer a concern. Additionally, in the event of an emergency, a report can be run producing an accurate account of who is in the building. Lastly, it requires staff to enter and exit the property though one particular entrance, limiting the possibility of internal theft. Ultimately, Action on Access delivers a two-fold protection plan. Cardholder selection is regulated by the state to ensure that no individual has full capability to create a complete cardholder credential or select access for the cardholder. In order to maintain compliance with state regulations, RWNYC utilizes features included with Gallagher Command Centre such as dual access point authorization, interlocks, and security alarms tied-in with output to control lights, as well as additional device notifications. Authorized and secure access control In order to provide enhanced protection and authorized access control, several mantraps were positioned in critical areas of the facility. These mantraps allow RWNYC staff to know who is on duty. This step, in conjunction with Action on Access, provides a significant safety measure as it allows for the enabling and disabling of card access with time restraints, in the event a card is lost or compromised.The Gallagher system is fully customisable to meet and exceed gaming regulations for this property" "With Gallagher's latest software update, we've been creating more customized views for our staff to better monitor particular areas," says Jason. Email alert notifications are used to inform Player Development that an invited guest is entering the private gaming space, allowing a greeter to welcome them and provide best in class customer service. Gallagher security system Gallagher's security solution affords RWNYC a reduction of five to eight hours of labor per week by utilizing Command Center's reporting and auditing capabilities. "The Gallagher system is fully customizable to meet and exceed gaming regulations for this property. It is modular and can be divided into multi-tenant features. Gallagher's functionality and flexibility are only limited by your imagination," Jason summarized. Gallagher Command Center is at the center of Resort World Casino New York City's thorough and complex security program, helping protect their world class entertainment facility by safeguarding physical property, minimizing risk, and reducing operational costs.
Related white papers
Automatic Vehicle Identification: State Of The Industry 2020
How Plate Reader Technology Increases Your Perimeter Security
Featured white papers
6 Questions To Ask When Choosing A Security System
Download
'Boosting On-Site Safety And Security
Download
Optimize Your Business with Analytics and AI
Download