DSX Access Controllers
(15)
Browse Access Controllers
Access control controller products updated recently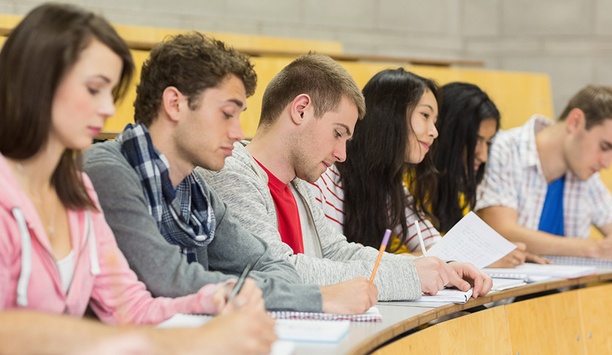 The Intersection Of Education And Fire And Security
Protecting against fire and security risks is an essential aspect of life for people and across all sectors. However, there is an increasing expectation and demand on fire and security providers, in areas such as education. The securitisation of our world paired with the rapid speed of communication and news updates means that young people especially have the potential to be more aware of potential dangers and threats to their own safety and the safety of those around them. Education institutions are large and sometimes sprawling sites that present considerable fire and security challenges. From Kindergartens to Colleges Each education site brings distinct challenges, with differing facilities and specialties, as well as the need to maintain the capacity of students, teachers and lecturers to study, learn and teach at the high level expected.Each education site brings distinct challenges, with differing facilities and specialties While some schools and universities are based in urban areas with a mix of heritage and high rise buildings, others are sprawled across green open spaces. Some of these sites have specialised sporting facilities, while others may be focused on engineering or scientific study, with costly technical equipment. Kindergartens and primary schools have their own unique requirements. Parents expect the highest safety standards, while schools require safety in addition to efficient facilities management. The demographic of these institutions is predominantly young children, who are often unaware of or only just learning about fire safety and personal safety. This creates a huge vulnerability and an added onus on teachers to keep their students safe. Facial recognition at West Academy of Beijing In response to this need, Chubb China upgraded the closed-circuit television (CCTV) system for Western Academy of Beijing (WAB) focusing on elevating video content analytic features, including maximised CCTV monitoring, automatic police calling, and a smart search solution. Complementing this, a facial recognition system capable of finding the exact location of a student on campus within 30 seconds was added, aided by real-time remote gate operation. This integrated and advanced system resulted won the "High Quality Educational Technology Suppliers for School" award for the WAB project at the 2019 BEED Asia Future Oriented Construction of Universities and Schools Seminar. This award recognizes outstanding solution design and project execution. Parents expect the highest safety standards, while schools require safety in addition to efficient facilities management Awareness remains important at university As students graduate from kindergarten, primary school, junior and senior school, they become more aware of fire safety, relevant dangers and how to protect themselves. Unfortunately, external dangers remain. There are particularly high stakes for university campus facilities managers The safety of students in a university environment is also critical. It is often the first time young people live away from their family home and have the independence of adulthood. For this reason, there are particularly high stakes for university campus facilities managers. In the eventuality of a fire, students could be at great risk and, beyond the immediacy of physical harm, this can have serious ramifications for the reputation of an educational institution. Integrated solutions Integrated solutions must be nimble and adapted to a range of site types including campus residences, recreational areas, open spaces and lecture theatres. Chubb Sicli recently identified and overcame these challenges through the installation of a full suite of fire safety and security equipment and services at Webster University Geneva. Established in Switzerland in 1978, Webster University Geneva is an accredited American university campus that offers programs in English to students interested in undergraduate or graduate-level education. Located in the Commune of Bellevue, just a few kilometres from Geneva's central station, the campus of Webster University Geneva includes five buildings in a park-style atmosphere. Full fire and security audit Chubb Sicli provided Webster's fire extinguisher maintenance for over 25 years. This business relationship led to a full fire and security audit that identified the need for updates to the university's security installation. The initial audit showed several improvements to the university's security profile were needed.The challenge was to create and provide an effective and interconnected fire and security solution The challenge was to create and provide an effective and interconnected fire and security solution, enhancing the security of the student population and its ever-evolving needs. This included complete fire detection and intruder alarms for all five buildings, upgrades to existing CCTV systems, new video surveillance equipment and an automated fire extinguishing system in the kitchen areas. In addition to this integrated system solution, Webster University required access control for all main entrances, with the requirement that all documentation to be made available in English, because Webster is an American company. Customized solution Chubb Sicli's quality, capability, and security expertise provided a customized solution for the unique educational establishment. Not only was the solution both tailored and integrated, the approach and planning were based on audit, fire extinguisher and emergency light maintenance, fire detection, intrusion detection, access control, video surveillance and Fire Detection. Through dedicated and integrated fire safety support, Chubb provides students and families peace of mind and security. From the moment a young child enters the education system, Chubb's diligent and effective surveillance and fire safety systems work to prevent and protect, offering a new kind of 'end-to-end' service for education systems around the world.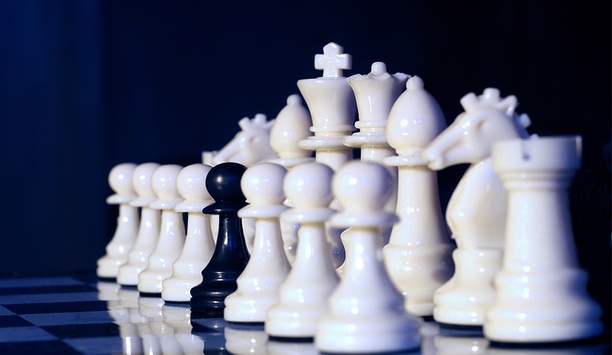 How To Build An Insider Threat Program
Insider threat programs started with counter-espionage cases in the government. Today, insider threat programs have become a more common practice in all industries, as companies understand the risks associated with not having one. To build a program, you must first understand what an insider threat is. An insider threat is an employee, contractor, visitor or other insider who have been granted physical or logical access to a company that can cause extensive damage. Damage ranges from emotional or physical injury, to personnel, financial and reputational loss to data loss/manipulation or destruction of assets. Financial and confidential information While malicious insiders only make up 22% of the threats, they have the most impact on an organization Most threats are derived from the accidental insider. For example, it's the person who is working on a competitive sales pitch on an airplane and is plugging in financial and confidential information. They are working hard, yet their company's information is exposed to everyone around them. Another type of insider, the compromised insider, is the person who accidentally downloaded malware when clicking on a fake, urgent email, exposing their information. Malicious insiders cause the greatest concerns. These are the rogue employees who may feel threatened. They may turn violent or take action to damage the company. Or you have the criminal actor employees who are truly malicious and have been hired or bribed by another company to gather intel. Their goal is to gather data and assets to cause damage for a specific purpose. While malicious insiders only make up 22% of the threats, they have the most impact on an organization. They can cause brand and financial damage, along with physical and mental damage. Insider threat program Once you determine you need an insider threat program, you need to build a business case and support it with requirements. Depending on your industry, you can start with regulatory requirements such as HIPAA, NERC CIP, PCI, etc. Talk to your regulator and get their input. Everyone needs to be onboard, understand the intricacies of enacting a program Next, get a top to bottom risk assessment to learn your organization's risks. A risk assessment will help you prioritize your risks and provide recommendations about what you need to include in your program. Begin by meeting with senior leadership, including your CEO to discuss expectations. Creating an insider threat program will change the company culture, and the CEO must understand the gravity of his/her decision before moving forward. Everyone needs to be onboard, understand the intricacies of enacting a program and support it before its implemented. Determining the level of monitoring The size and complexity of your company will determine the type of program needed. One size does not fit all. It will determine what technologies are required and how much personnel is needed to execute the program. The company must determine what level of monitoring is needed to meet their goals. After the leadership team decides, form a steering committee that includes someone from legal, HR and IT. Other departments can join as necessary. This team sets up the structure, lays out the plan, determines the budget and what type of technologies are needed. For small companies, the best value is education. Educate your employees about the program, build the culture and promote awareness. Teach employees about the behaviors you are looking for and how to report them. Behavioral analysis software Every company is different and you need to determine what will gain employee support The steering committee will need to decide what is out of scope. Every company is different and you need to determine what will gain employee support. The tools put in place cannot monitor employee productivity (web surfing). That is out of scope and will disrupt the company culture. What technology does your organization need to detect insider threats? Organizations need software solutions that monitor, aggregate and analyze data to identify potential threats. Behavioral analysis software looks at patterns of behavior and identifies anomalies. Use business intelligence/data analytics solutions to solve this challenge. This solution learns the normal behavior of people and notifies security staff when behavior changes. This is done by setting a set risk score. Once the score crosses a determined threshold, an alert is triggered. Case and incident management tools Predictive analytics technology reviews behaviors and identifies sensitive areas of companies (pharmacies, server rooms) or files (HR, finance, development). If it sees anomalous behavior, it can predict behaviours. It can determine if someone is going to take data. It helps companies take steps to get ahead of bad behavior. If an employee sends hostile emails, they are picked up and an alert is triggered User sentiment detection software can work in real time. If an employee sends hostile emails, they are picked up and an alert is triggered. The SOC and HR are notified and security dispatched. Depending on how a company has this process set-up, it could potentially save lives. Now that your organization has all this data, how do you pull it together? Case and incident management tools can pool data points and create threat dashboards. Cyber detection system with access control An integrated security system is recommended to be successful. It will eliminate bubbles and share data to see real-time patterns. If HR, security and compliance departments are doing investigations, they can consolidate systems into the same tool to have better data aggregation. Companies can link their IT/cyber detection system with access control. Deploying a true, integrated, open system provides a better insider threat program. Big companies should invest in trained counterintelligence investigators to operate the program. They can help identify the sensitive areas, identify who the people are that have the most access to them, or are in a position to do the greatest amount of harm to the company and who to put mitigation plans around to protect them. They also run the investigations. Potential risky behavior Using the right technology along with thorough processes will result in a successful program You need to detect which individuals are interacting with information systems that pose the greatest potential risk. You need to rapidly and thoroughly understand the user's potential risky behavior and the context around it. Context is important. You need to decide what to investigate and make it clear to employees. Otherwise you will create a negative culture at your company. Develop a security-aware culture. Involve the crowd. Get an app so if someone sees something they can say something. IT should not run the insider threat program. IT is the most privileged department in an organization. If something goes wrong with an IT person, they have the most ability to do harm and cover their tracks. They need to be an important partner, but don't let them have ownership and don't let their administrators have access. Educating your employees and creating a positive culture around an insider threat program takes time and patience. Using the right technology along with thorough processes will result in a successful program. It's okay to start small and build.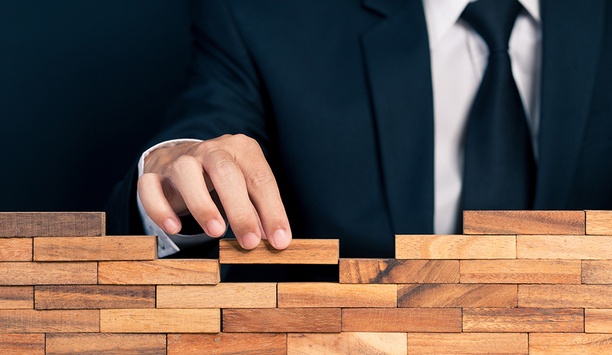 The Benefits Of An Integrated Security System
Today, the world is connected like never before. Your watch is connected to your phone, which is connected to your tablet and so on. As we've begun to embrace this 'smart' lifestyle, what we're really embracing is the integration of systems. Why do we connect our devices? The simplest answer is that it makes life easier. But, if that's the case, why stop at our own personal devices? Connection, when applied to a business' operations, is no different: it lowers effort and expedites decision making. Integrating security systems Systems integration takes the idea of connected devices and applies it to an enterprise Systems integration takes the idea of connected devices and applies it to an enterprise, bringing disparate subcomponents into a single ecosystem. This could mean adding a new, overarching system to pull and collect data from existing subsystems, or adapting an existing system to serve as a data collection hub. Regardless of the method, the purpose is to create a single, unified view. Ultimately, it's about simplifying processes, gaining actionable insights into operations and facilitating efficient decision-making. Although integration is becoming the new norm in other areas of life, businesses often opt out of integrating security systems because of misconceptions about the time and resources required to successfully make the change. So, instead of a streamlined operation, the various security systems and devices are siloed, not communicating with each other and typically being run by different teams within an organization. Time-Intensive process When systems are not integrated, companies face a wide range of risks driven by a lack of transparency and information sharing, including actual loss of property or assets. For example, a team in charge of access control is alerted to a door being opened in the middle of the night but can't see what exactly is taking place through video surveillance. Without integrated systems they have no way of knowing if it was a burglar, an equipment malfunction or a gust of wind. Without integration between systems and teams, the ability to quickly put the right pieces in front of decision makers is missing. Instead, the team would have to go back and manually look for footage that corresponds with the time a door was open to figure out which door it was, who opened it and what happened after, which can be a time-intensive process. Integrating access control and surveillance systems Theft and vandalism occur quickly, meaning systems and users must work faster in order to prevent it This slowed response time adds risk to the system. Theft and vandalism occur quickly, meaning systems and users must work faster in order to prevent it. Security systems can do more than communicate that theft or vandalism occurred. Properly integrated, these systems alert users of pre-incident indicators before an event happens or deter events altogether. This gives teams and decision makers more time to make effective decisions. Integrating access control and surveillance systems allows for a more proactive approach. If a door is opened when it's not supposed to be, an integrated system enables users to quickly see what door was opened, who opened it and make a quick decision. Integrated solutions are more effective, more efficient and help drive cost-saving decisions. Ideally, companies should establish integrated solutions from the start of operations. This allows companies to anticipate problems and adjust accordingly instead of reacting after an incident has occurred. Security camera system Although starting from the beginning is the best way to ensure comprehensive security, many companies have existing security systems, requiring integration and implementation to bring them together. Typically, companies with established security systems worry about the impact to infrastructure requirements. Is additional infrastructure necessary? How and where should it be added? What financial or human resources are required? These concerns drive a mentality that the benefits gained from an integrated solution aren't worth the costs of implementation. Thankfully, this is becoming less of a problem as security providers, like Twenty20™ Solutions, work to offer adaptable solutions. With flexible options, operators don't worry about adding or replacing infrastructure to align with a provider's model. This allows users to monitor camera footage and gate traffic from one system If a company has an existing security camera system, but identifies a need for access control, a modern integrated solution provider can supply the gates for access points and equip the gates and cameras with the technology to connect the two. This allows users to monitor camera footage and gate traffic from one system. This model also spares operators additional costs by using a sole vendor for supplemental needs. Overall management of security While a single, unified system is beneficial for cost saving, it can also help the overall management of security. The ability to view all operating systems in one dashboard allows security personnel to manage a site from any location, reducing the expense and effort required to manage a system. The mobile world today means security directors no longer need to be in a centralized operations center to see alerts and make decisions. This simplifies processes by allowing users to quickly see an alert, pull up a camera, delete a user or check an access log from a phone. Modern networks are secure and accessible to those with permissions, without requiring those users to be physically present. Consolidating security systems is the first step companies can take toward streamlining work, information and costs. The next step is integrating all sites, both remote and on-grid. Energy and communication technology The integration of sites and systems turns mountains of data and information into actionable intelligence Traditional methods demanded two systems: one for on-grid facilities and another for off-grid locations. With advancements in energy and communication technology, the need for multiple systems is gone. Data from remote sites can be safely and securely fed into an existing system. These remote locations may gather, distribute and manage data in a different manner than a connected system due to the cost of transmission via remote connections (i.e., cellular or satellite connection). The end result, however, is a consistent and holistic view of operations for the decision maker. The integration of sites and systems turns mountains of data and information into actionable intelligence. With connected devices monitoring occurrences at individual sites, as well as events across locations, the data tells a story that is unhindered by operational silos or physical space. Identifying patterns and trends Instead of providing 10 hours-worth of footage that may or may not be relevant, system analytics can provide users with the specific set of information they need. Incidents once discarded as 'one-off' events can now be analyzed and data-mapped to identify patterns and trends, directing future resources to the most critical areas first. Consumers are increasingly expecting everything they need to be right where they need it – and businesses are right behind them. The current generation of security professionals are increasingly expecting the simplicity of their everyday personal tasks to be mirrored in enterprise systems, which means giving them the ability to see what matters in one place. A unified system can provide just that, a single view to help simplify processes, promote cost saving and accelerate decision making. OnSSI's Ocularis 5.0 And C2P Integration Enhances Security Systems
On the heels of the release of Ocularis 5.0, OnSSI has now announced the introduction of several new technology integrations for its recently released VMS with C2P's software solution. Ocularis 5.0, which is based on a new recorder, maximizes HDD storage effectiveness with dynamic data management for automatic storage load balancing, End-to-End 256 bit AES Encryption and edge recording support. The newly certified integrations with Ocularis 5.0, provide security professionals with valuable situational information across a wide range of applications including banking, access control, asset tracking, license plate recognition and point-of-sale. "The correlation of video and data creates an extremely effective and intelligent security solution," said Ken LaMarca, VP of Sales and Marketing, OnSSI. "Ocularis' open architecture not only makes this integration possible, it results in a powerful tool that meets a variety of demanding applications and delivers comprehensive intelligence across multiple platforms. Most important, beyond the power of these integrations, the systems provide vital information, better enabling the operators to assess emerging situations and provide them with information to choose an appropriate course of action." Details On These Integrations Are As Follows: Banking Integrations with Diebold and Fiserv for teller terminals and ATM deployments allow for TCP/IP text and/or events to be streamed live directly to Ocularis in the form of JPEG images. The TCP/IP data is also stored as texts for forensic searches afterwards. All banking transactions are time synchronized with area video surveillance in real-time and includes real-time charting of specific events. Access Control These integrations with Axis, DMP, DSX, FST21, Hirsch, ISONAS, Keri Systems, Keyscan, and RBH provide for real-time access control activity and user defined, real-time on-screen event annotation. The seamless integration with OnSSI provides real-time analytics which enables users to define rules based on the text received from the access control system. These rules are then used to engage the full power of the Ocularis Event Fusion engine to push video of the event to predefined client screens, lock/unlock doors, blow horns, turn PTZs, send email and SMS alerts, etc. The C2P framework also includes a powerful text search tool, linking all texts received from the access control system with stored surveillance video. Reports are available for export as CSV files and also as video evidence. Asset Tracking Traditional asset tracking is enhanced by this integration, allowing users of Visonic RFID or generic bar code readers to see real-time onscreen notifications of asset activity, as well as email and SMS alerts. The information can be exported for video evidence or as a CSV file for reporting purposes. License Plate Recognition This LPR integration with ELSAG, HTS, Inex/Zamir, Mango, PlateSmart and Vigilant Solutions provides users with real-time onscreen confirmation of LPR activities, the ability to graph specific events, and time synchronization of all license plate reads with area surveillance video. Onscreen event connotation, email and SMS alerts, a powerful search tool for all LPR text, and stored video are included. Exports include reports as a CSV file or video evidence. Point-Of-Sale Integrations with IBM RMS, LOC, Micros, NCR Radiant, and POSitouch provide for all POS transactions to be time-synchronized with all Ocularis surveillance video. Real-time features include onscreen POS terminal activity, time graphing of specific events and POS transaction analytics enabling users to quickly find activities of interest. User-defined event annotation via onscreen messaging and push video, email and SMS alerts are also included. Video evidence can easily be exported as CSV files or displayed onscreen as a camera view. "Working with OnSSI to accomplish this integration has been a smooth and positive experience thanks to the open architecture of Ocularis 5.0," said Paul Eaton, President and CTO, C2P. "The solution efficiently addresses the complexities of bringing together video and data for highly effective use in security applications."

DSX And Integrated Biometrics Partner To Provide Access Control Solutions
Integrated Biometrics' TRU650 biometric fingerprint readerDSX and Integrated Biometrics have partnered to seamlessly integrate the TRU650 biometric fingerprint reader with the DSX enterprise access control system. Scott Bennett, DSX National Sales Manager said: "DSX Access Systems has selected Integrated Biometrics' TRU650 as our biometric reader of choice." "The ease of use, easy installation and enrolment, virtually non-existent rejection rate, clean aesthetics and great product support, we believe, will provide our dealers with the biometric device that they have been searching for."DSX dealer Arthur Van Zant said: "This is the only biometric solution we will offer to our customers. It does what it is designed to do, it does it well, and it does it every time. The authentication is fast and accurate, and we are very pleased with the equipment, the software, and the company that stands behind it." These endorsements illustrate the unparalleled usability and security of Integrated Biometrics' Light Emitting Sensor fingerprint imaging technology. LES has enabled the TRU650 to overcome problems common with competing products, satisfy customers and deliver profits for DSX dealers.

Avigilon's Control Center Software Integrates With Other Security Management Systems
Avigilon's surveillance software, Control Center's open architecture enables effective interoperabilityAvigilon, the performance and value leader in high definition (HD) and megapixel video surveillance systems, announced at IFSEC 2010 that its award-winning Avigilon Control Center software has been integrated successfully with the industry's leading access control, critical communication, alarm monitoring, intrusion detection, and visitor management systems. Avigilon Control Center now combines the powerful engine of the leading high definition video platform with third party access control and intrusion detection capabilities for improved security management.Expanded partnerships ensure interoperabilityAvigilon Control Center includes a number of integration options that enable the exchange of high definition, IP-based and analog surveillance video with events between Avigilon Control Center and other physical security systems. Avigilon Control Center integrations associate HD and other video information with relevant security events such as forced doors, ID badge swipes, and intercom activation to deliver immediate verification and improved security management.Avigilon Control Center capabilities have now been expanded to integrate with Cardax FT Command Center security management system; GE Facility Commander security management system; RS2 Technologies access management solution; and DSX WinDSX access control software. With the next release, scheduled to be available in Q2 2010, Avigilon Control Center will also integrate with the Stentofon IP intercom management system. As an existing member of the Lenel OpenAccess Alliance Programme, Avigilon is certified to integrate with the OnGuard solution. Avigilon Control Center combines high definition video platform with third party access control and intrusion detection capabilitiesAvigilon Control Center Alarm MonitoringIntegration with third party access control platforms is enhanced by Avigilon Control Center's alarm monitoring feature, which allows the creation of complete end-to-end workflows for the monitoring, assignment, and acknowledgement of alarms. Alarms can be triggered by any internal system event as well as external triggers from third party access control and building management systems. Alarms can be assigned to specific individuals, ranked by priority, and automatically trigger actions on acknowledgement. The Avigilon Control Center Rules Engine presents an effective alternative to hardware switches passing alarms and event notices to third-party devices."The extended flexibility and openness of Avigilon Control Center will enable security professionals to manage integrated security and facility management systems that leverage existing infrastructure and personnel investments," said Dave Tynan, Vice President of global sales and marketing at Avigilon. "These integrations facilitate the association of HD video for immediate confirmation of indisputable details from video to manage alarms effectively, dramatically improve decision making, and effectively deploy resources."Avigilon Control Center Network Video ManagementThe award-winning, enterprise-class Network Video Management platform, Avigilon Control Center was engineered from the ground up to intelligently manage HD video, delivering both situational awareness and complete image detail. Avigilon Control Center captures, transmits, manages, stores, archives, plays back, and exports HD video while efficiently handling bandwidth and storage. Control Center's modular, open architecture allows system designers to integrate Avigilon solutions with existing assets including analog and IP cameras, access control and other intrusion systems. In 2010, Avigilon Control Center won the Frost & Sullivan Surveillance New Product Innovation of the Year award.
Related white papers
OSDP Is The Strongest Access Control For Your Business
Is Your Access Control As Effective As You Think?
The Role Of IT In Physical Access Control